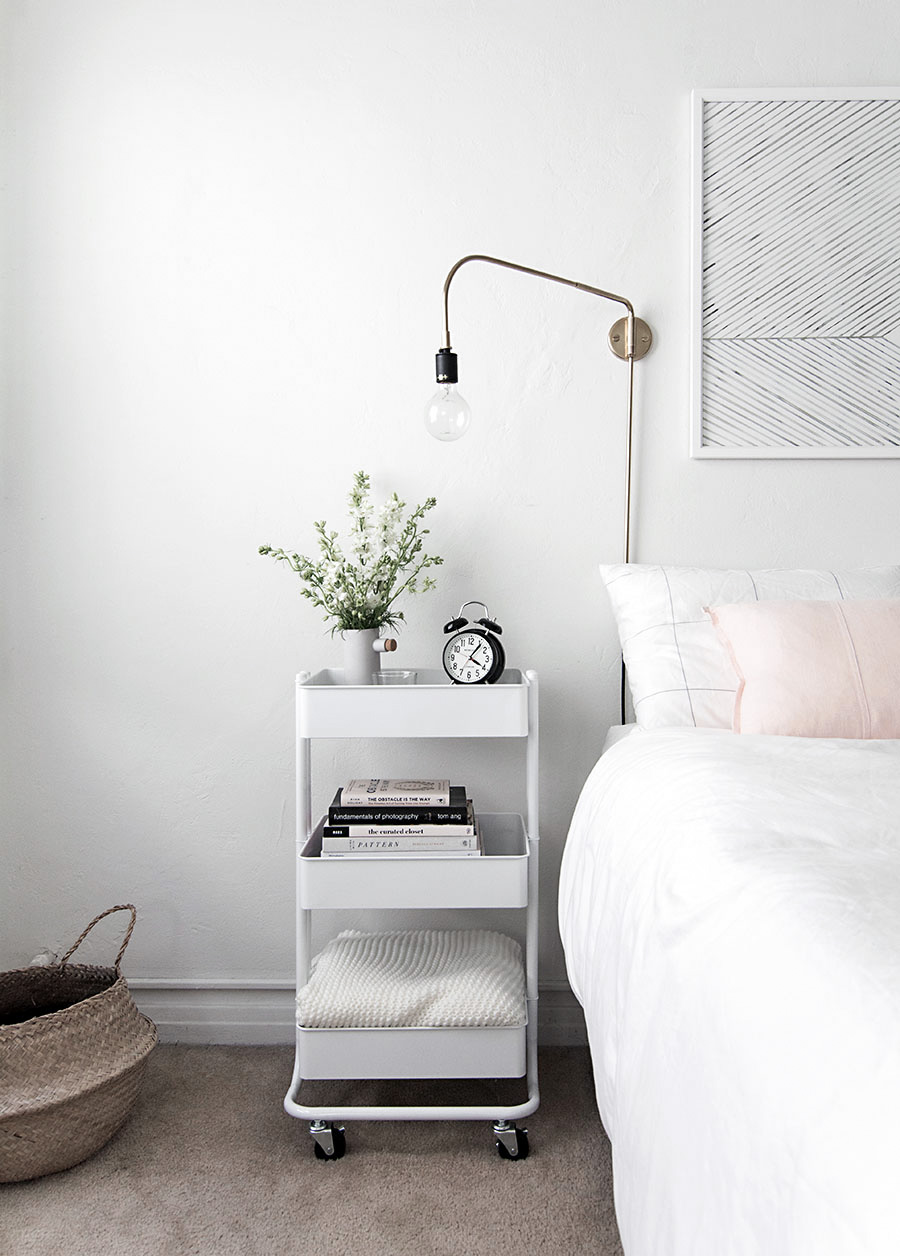 This is an especially fun one because we're practicing two of my favorite things- styling, and playing around with how we might use the same piece in different rooms.  I love the simple effectiveness of changing up spaces just by moving around the furniture or decor, and of course figuring out that some things can serve multiple purposes and uses.  We're going to do exactly that today with this Lexington Cart from Michaels, who I'm partnering with to share three ways to use a cart in your home!
My personal favorite is using the cart as a nightstand.  This is super for people that like to keep more than just the bare essentials at bedside and need more storage flexibility.  I also think the style of it is so unique and interesting for this purpose, and while I can't think of a specific situation when this would come into play, it's cool that it can be rolled around (OO when you need to clean the floor??)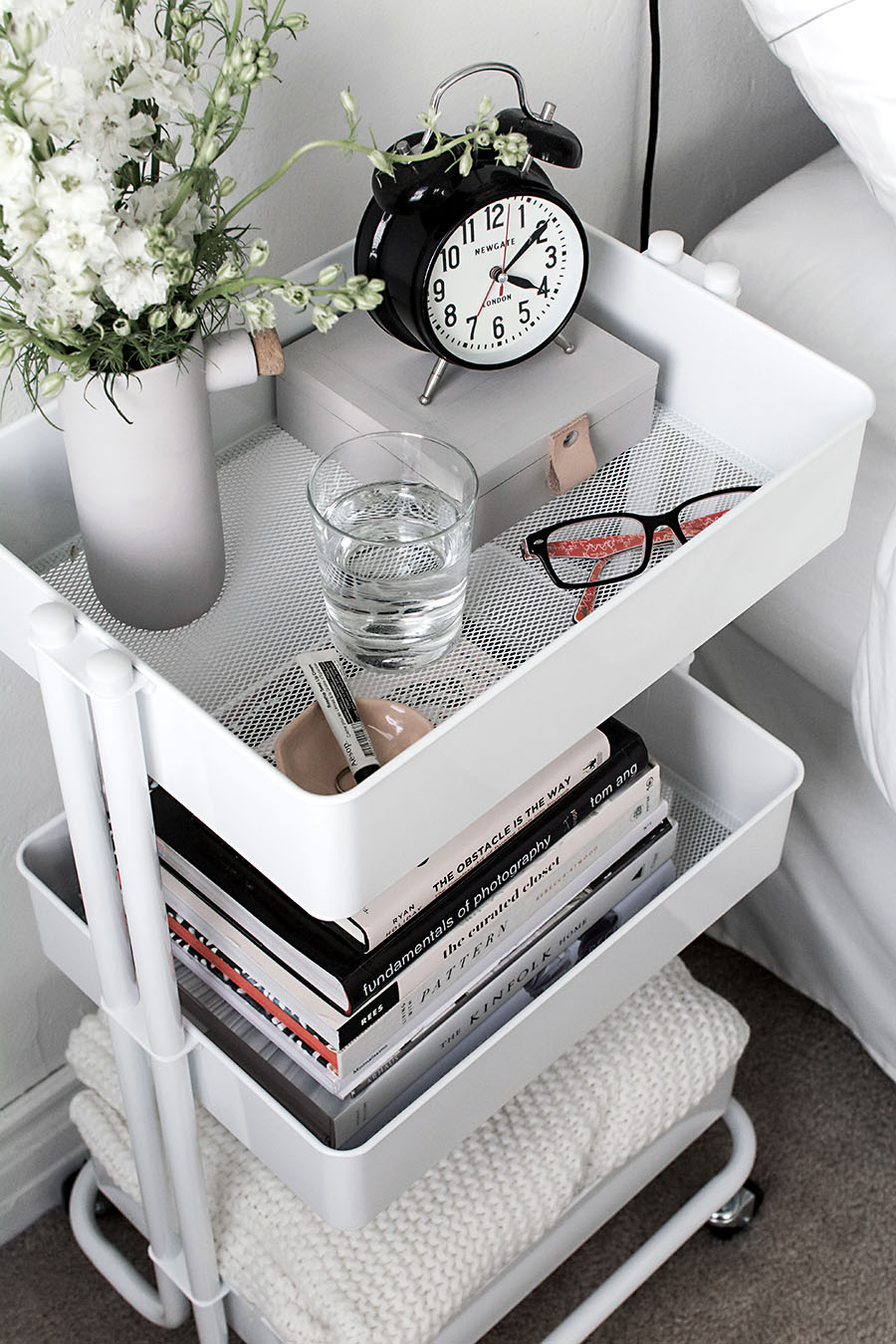 Keep an alarm clock, trinket dishes, your glasses (both kinds), books, throw blankets, flowers, all of it in this cart.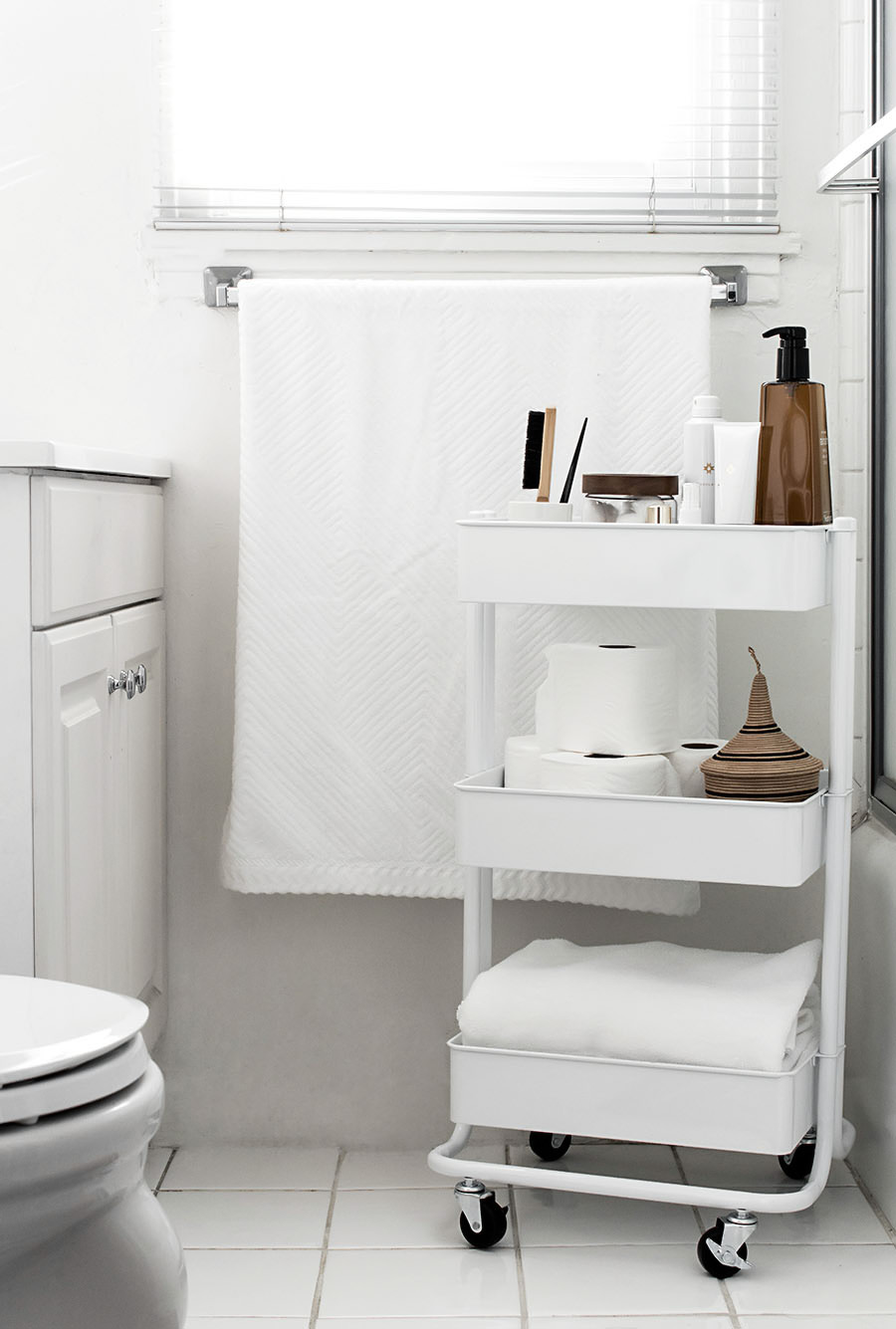 Another option is to use it in the bathroom, great for anyone with really limited storage space in this area.  It can be extra storage for toiletries, beauty products, or an external caddy for shower items.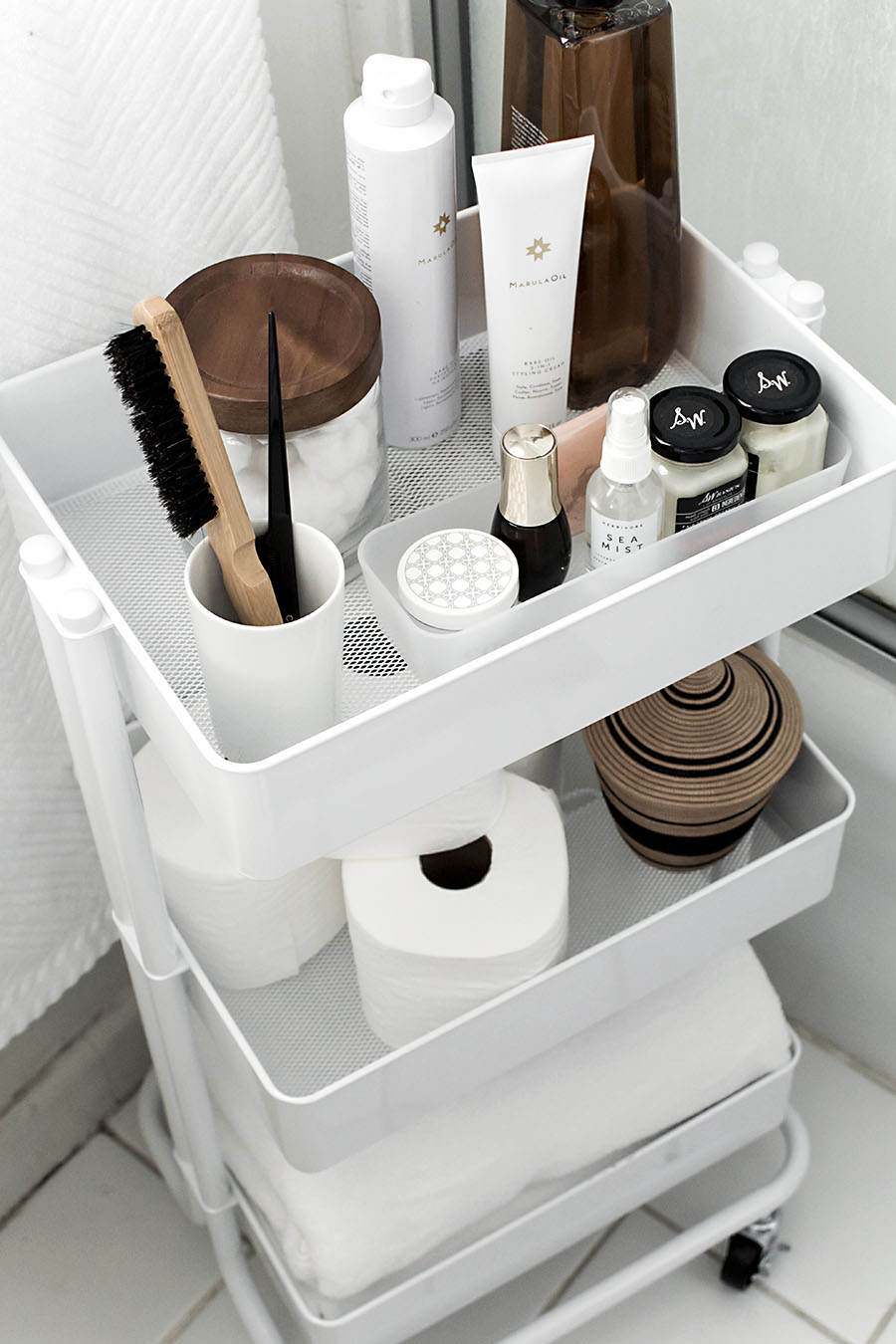 On that same train of thought, this could definitely be converted into a vanity cart, specific to organizing your makeup, hair, and beauty items.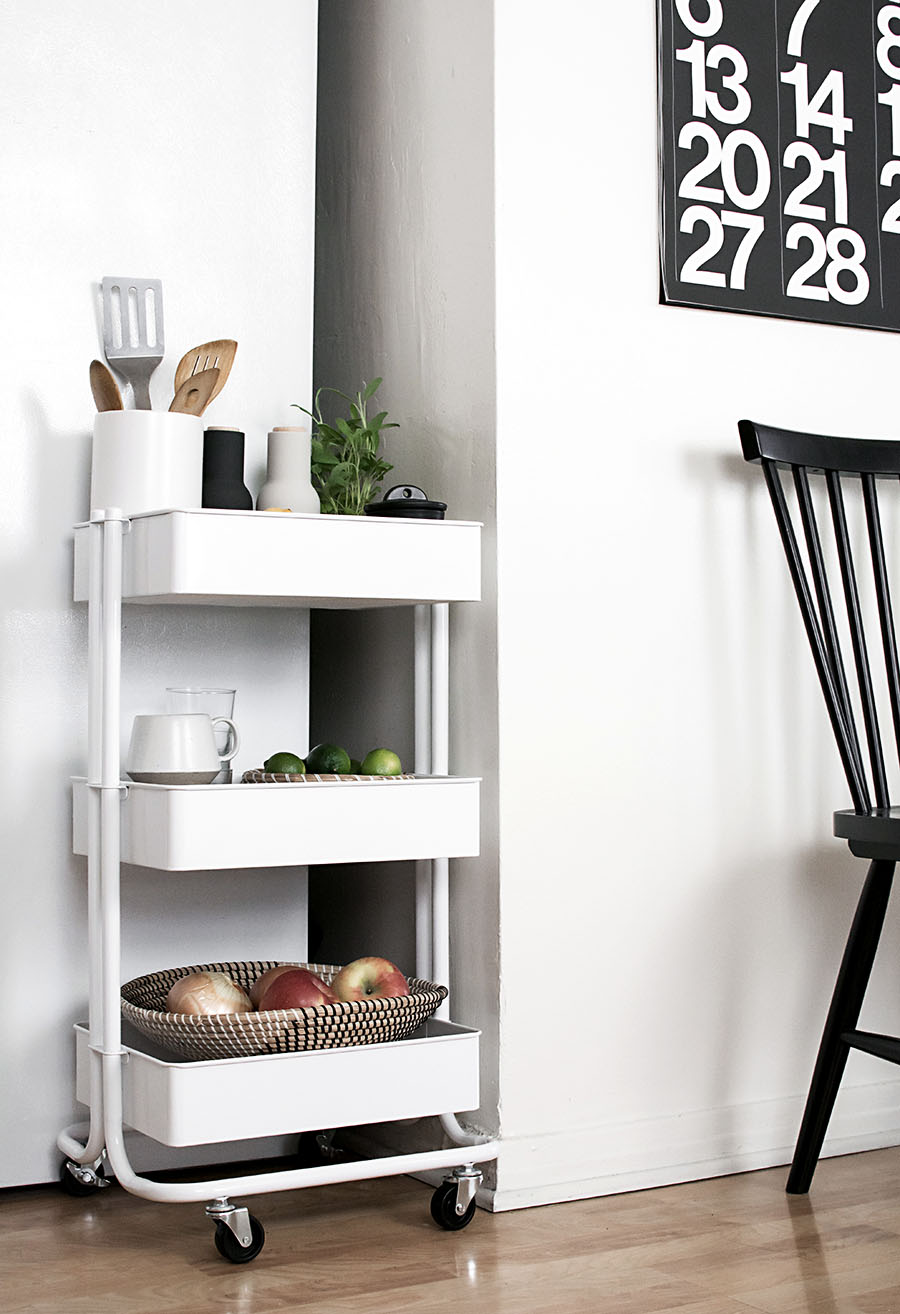 This was the first idea that came to mind and, sticking to our favorite theme, a very practical one.  Limited storage is a concern I always like addressing and this cart works well as a mini pantry for produce and snacks, as well as a space for any knick knacks or extra dishes that would otherwise take up precious counter space.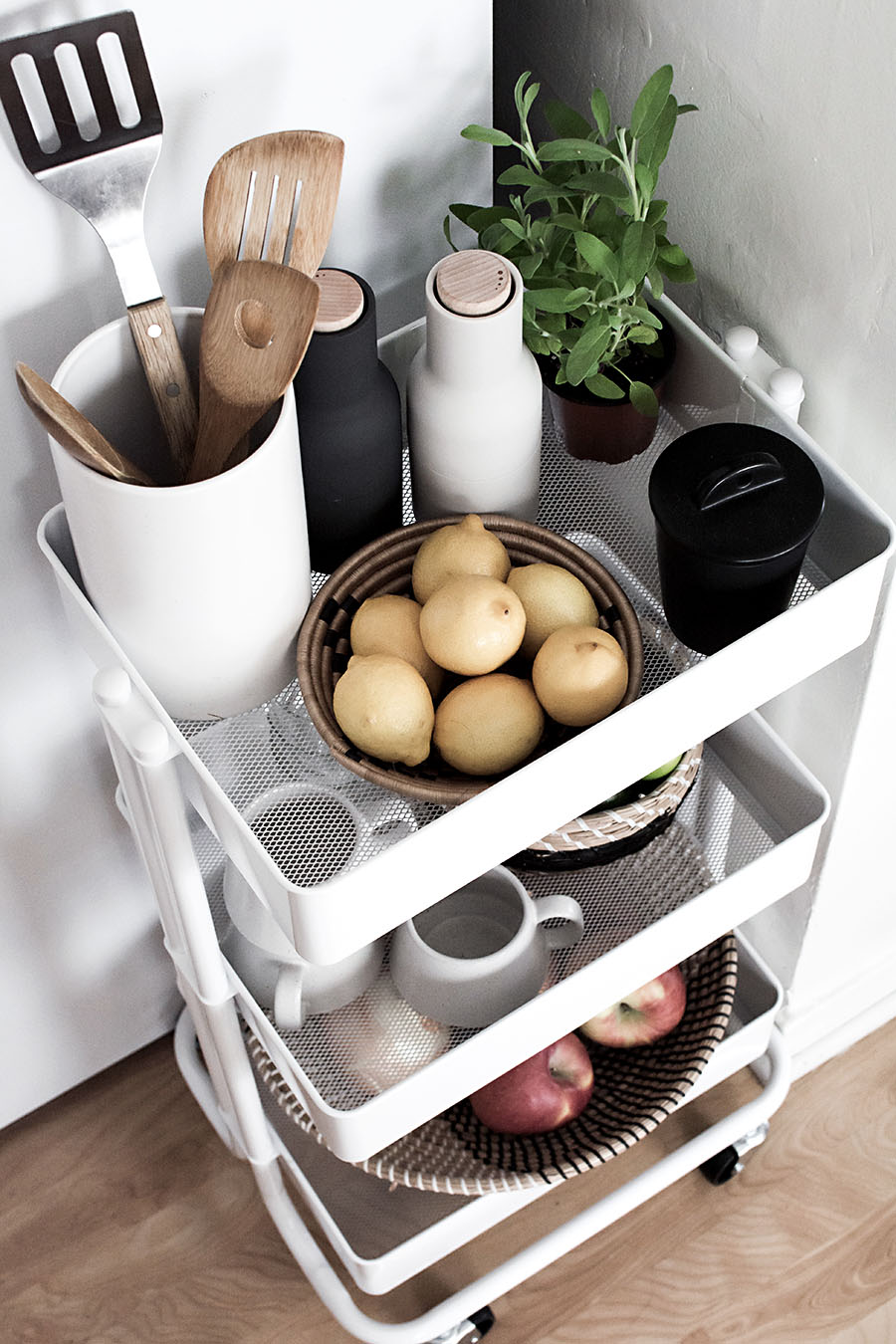 The wheels in this case can serve a frequently used purpose.  I can see it being useful to cart this around the kitchen and move it around as needed, either while cooking or yup, everyone's favorite, cleaning.  Continuing with the theme of the kitchen, I could see this cart being used as a coffee station or an accessory for at home entertaining, filled with whatever goodies being served for the celebration.
I love it way too much when something like this cart packs so much utility while also being cute.   It can absolutely go way beyond just these three uses.  Which of these uses is your favorite?  What would you use it for?
PS.  Check out what the other Michaels Makers are up to here for this month's challenge!
Shop the post:

Other Posts You Might Like