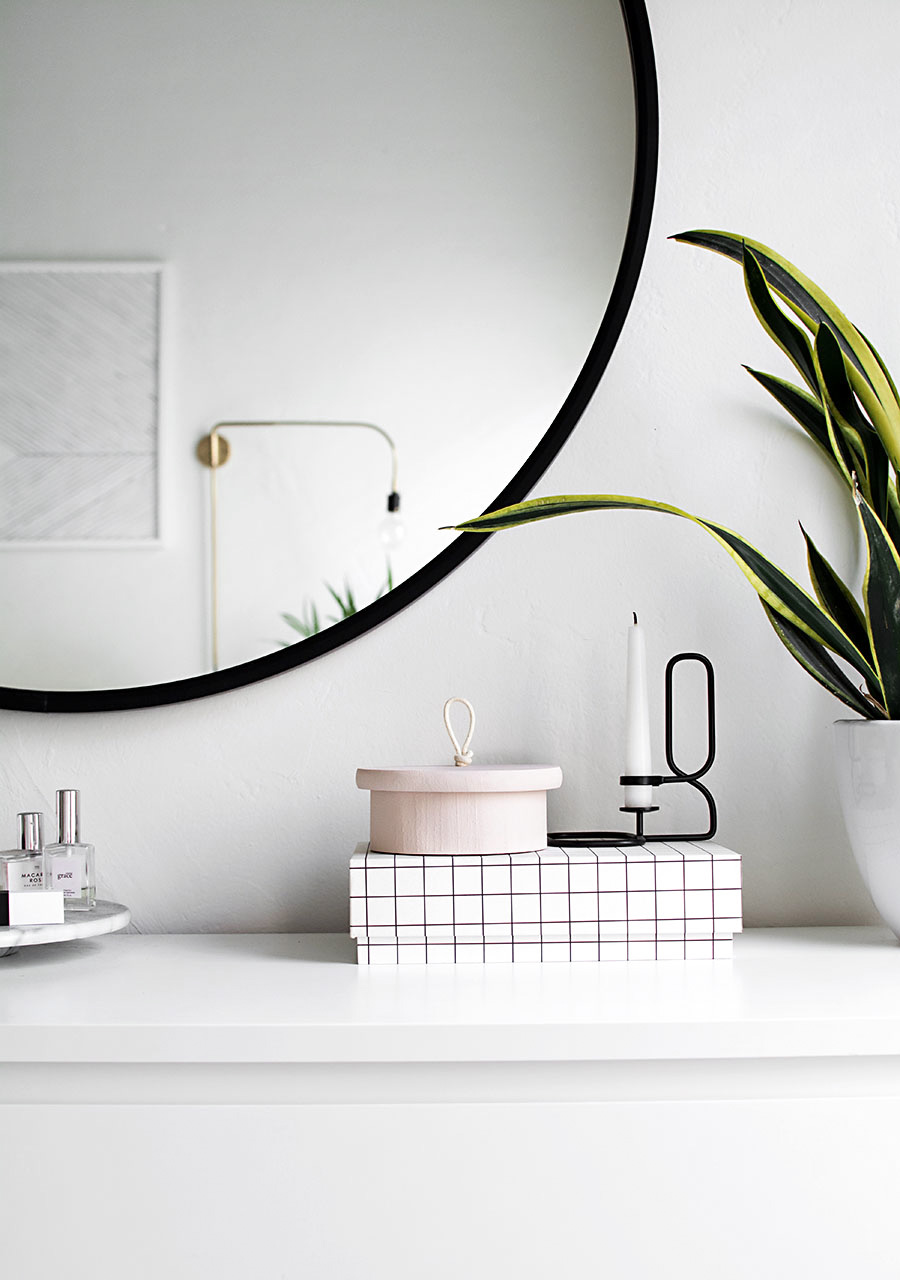 I regularly talk about my love for decorative storage, and what it comes down to is how it's the prettiest way to keep counters clutter-free while maintaining those minimal aesthetics we all like, which is why you and I get along *fist bump*.  Customizing and redecorating containers to fit my style and space has thus become a very regular thing I do, and most times it's way easier than searching for that perfect box that might not exist.  To makeover yet another small storage piece, I've partnered with Michaels to use the perfect craft paint for this really, really easy DIY.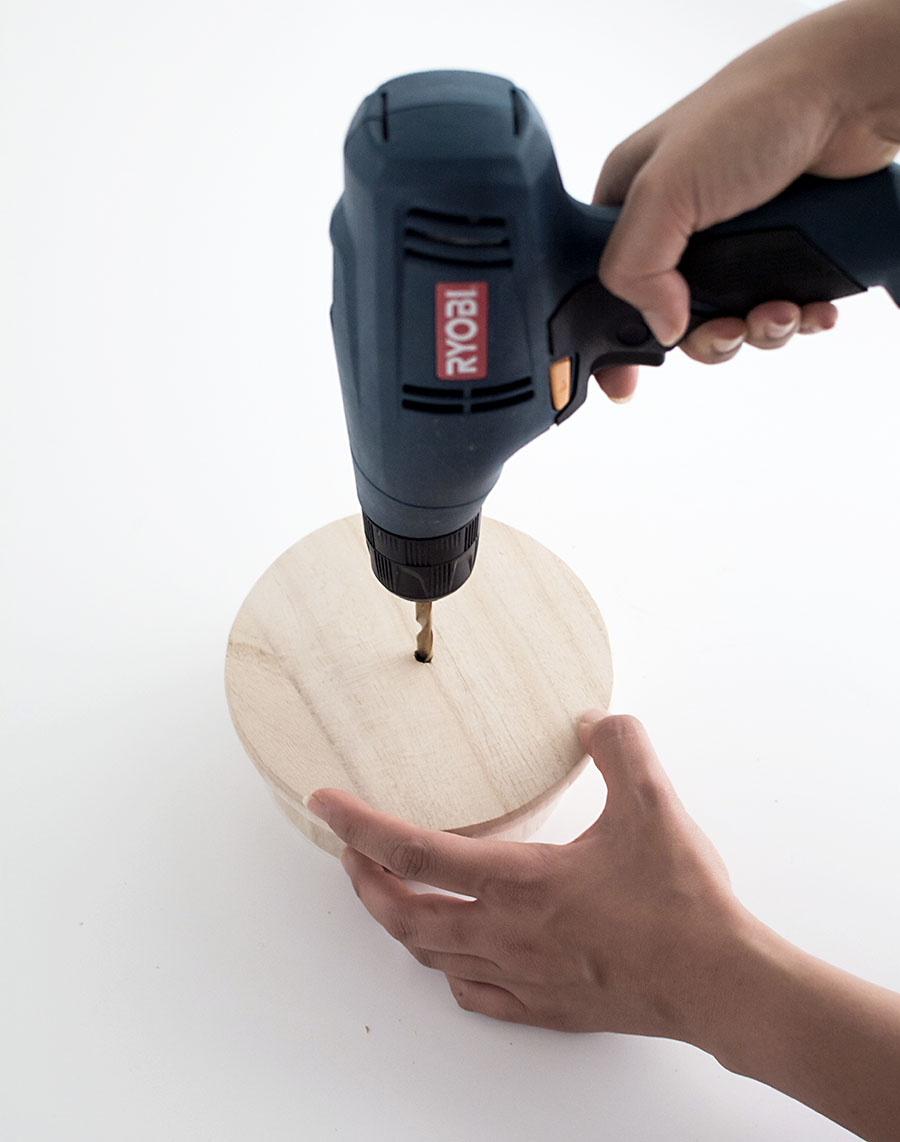 I had this natural wood round box that would have been pretty to keep as is, but I always had a vision for it to have some sort of handle, so a handle we must make.  I drilled a hole in the center of the lid with a 1/4″ drill bit.  We'll get back to that in a second.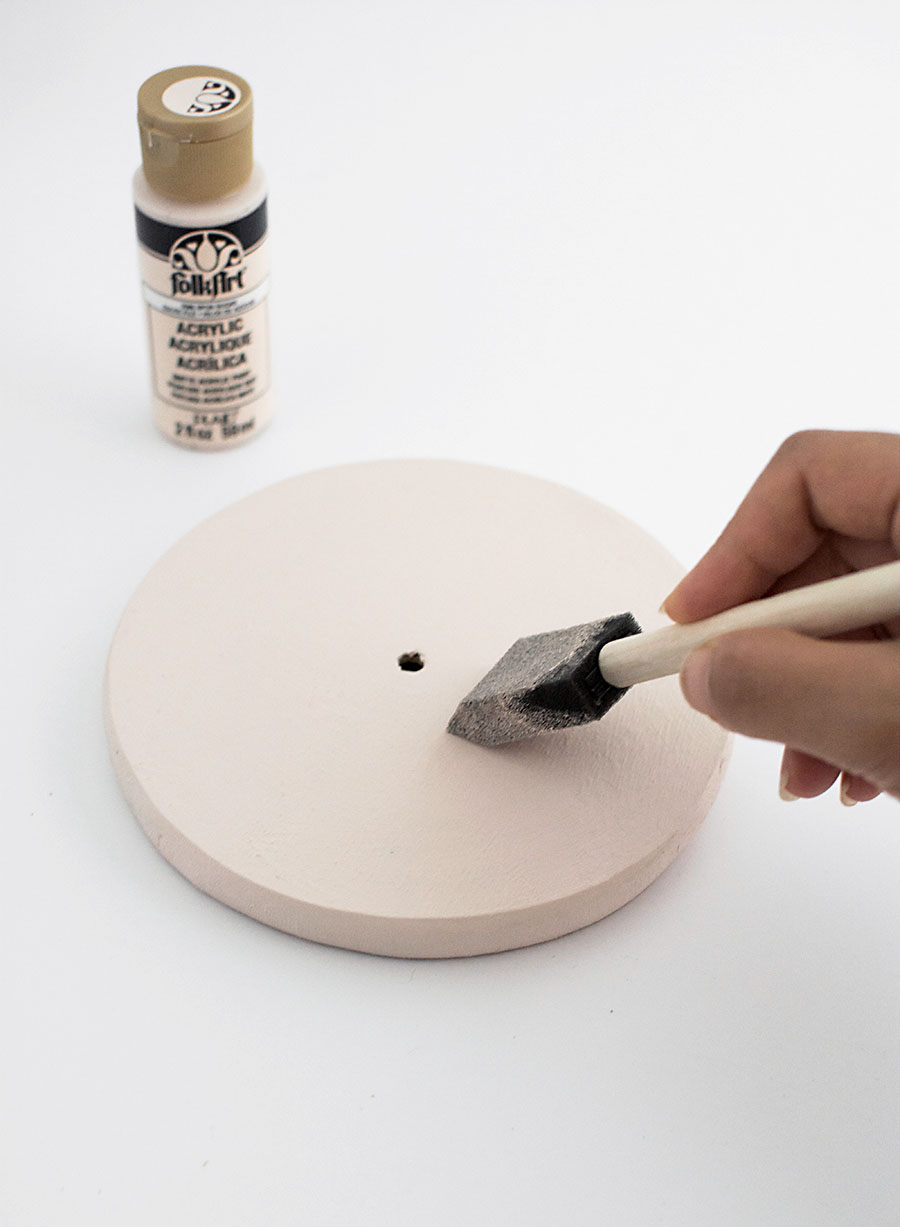 Next I painted the entire box with what is my favorite craft paint color of all time.  This is the Folk Art matte acrylic paint in Spun Sugar and it's the perfect peachy nude blush color.  I love that it's for porous surfaces, which is ideal to use on wood since it gives great coverage and doesn't soak into the wood and look weird like I've noticed with some other paints.  I applied two coats with about an hour of drying time in between.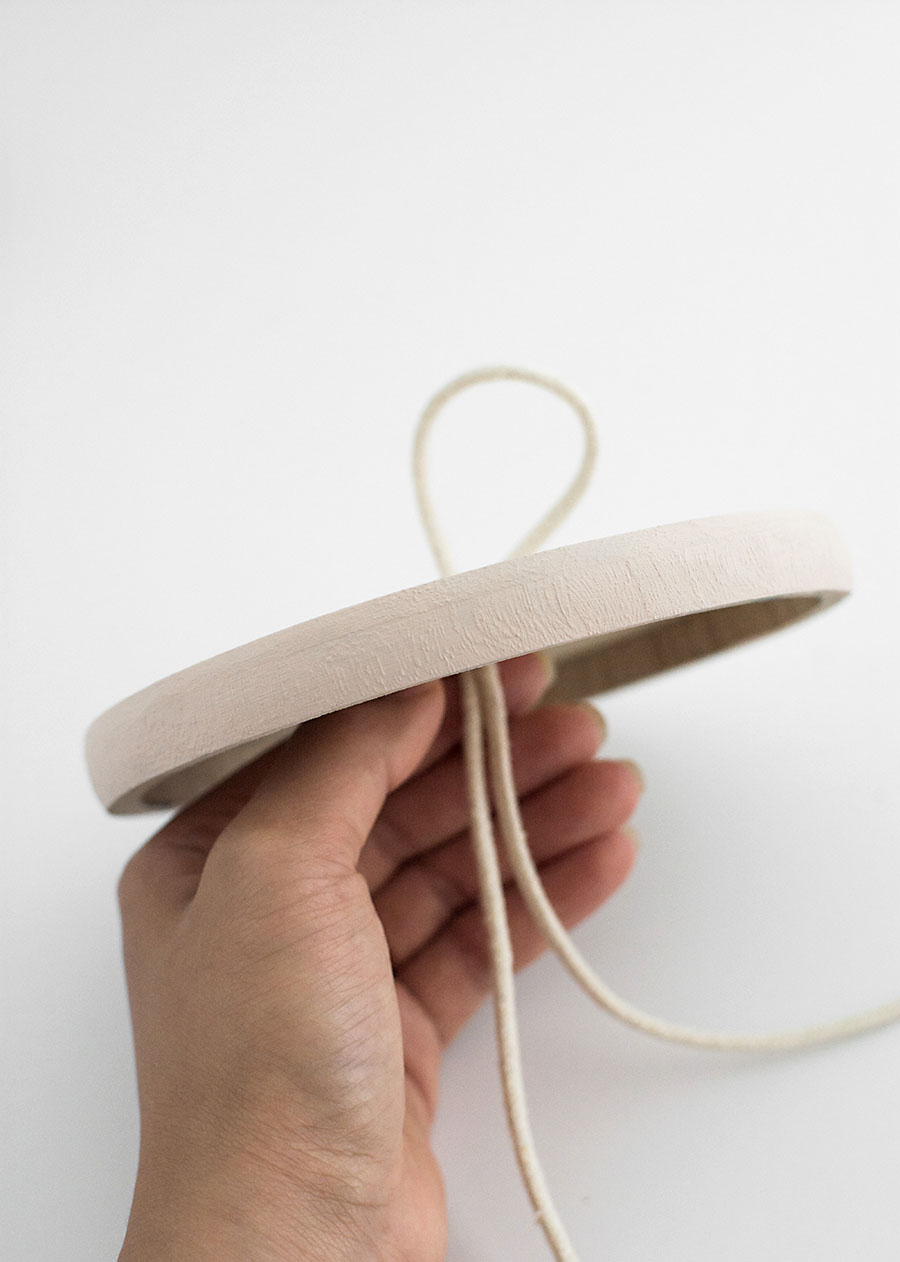 For the handle, I used cotton macrame cord from Michaels to loop through the hole I drilled into the lid.
I tied a knot on top of and also below the lid to tightly hold the loop handle in place.  Cut off the excess cord ends and that's it.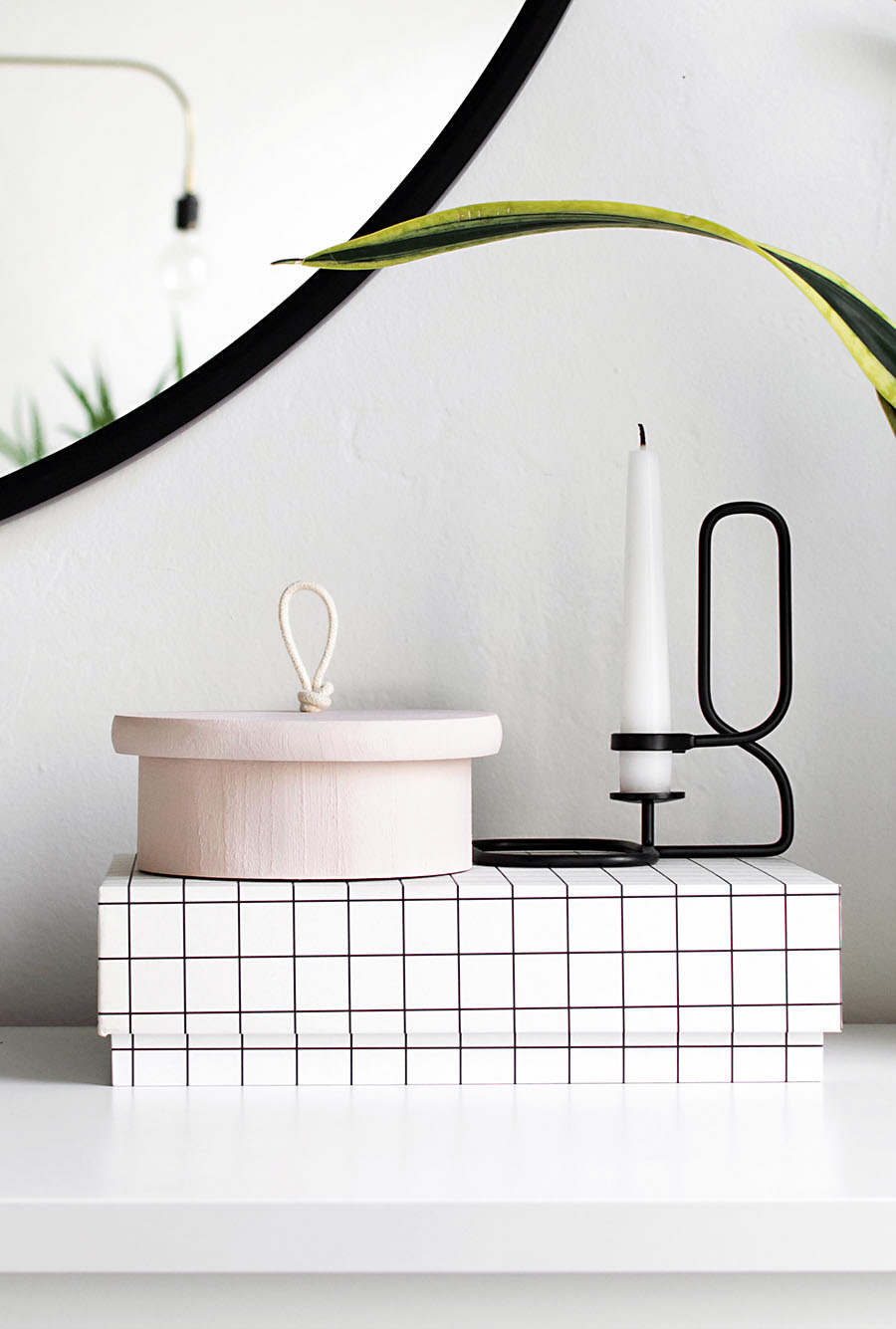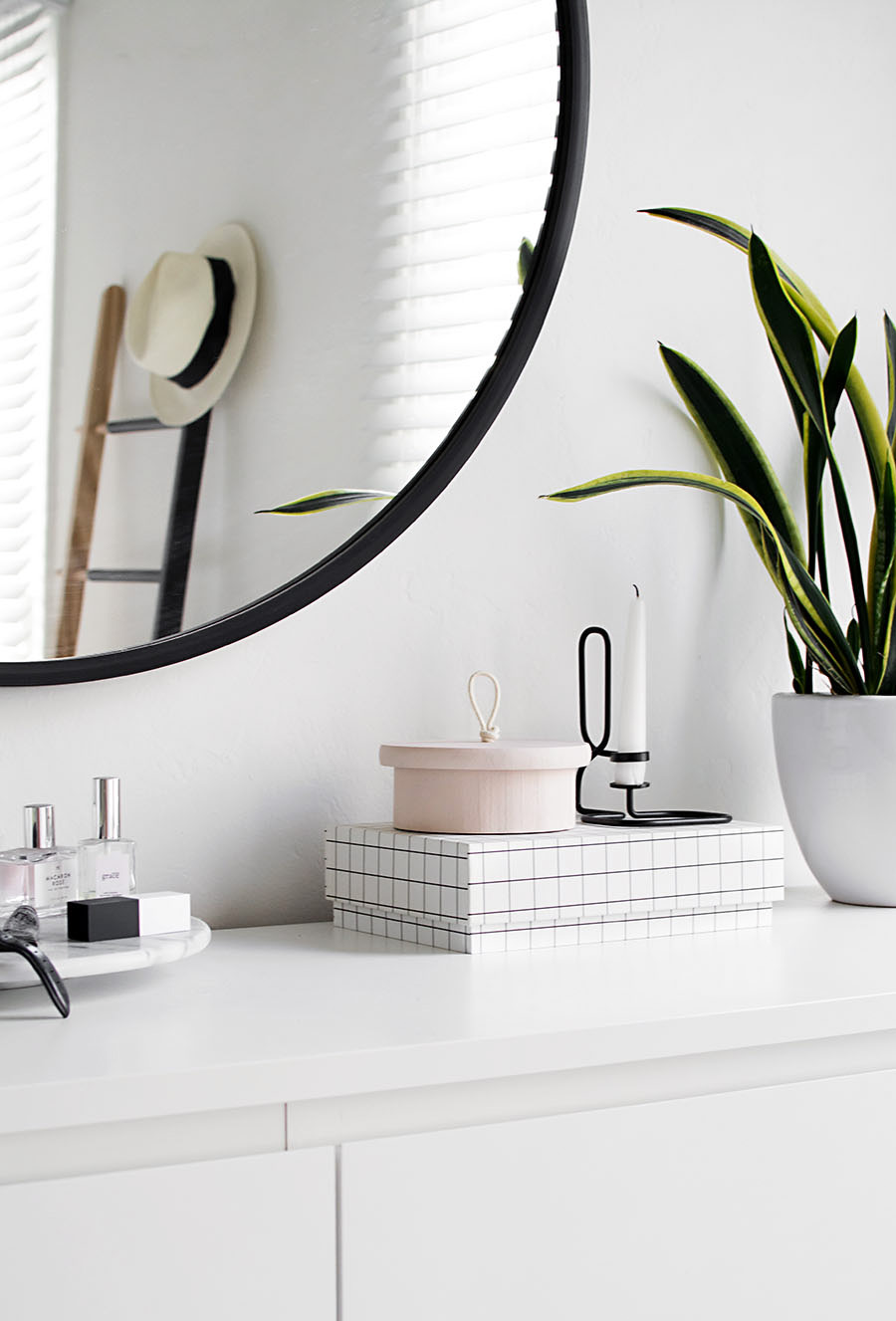 I'm still loving this color, and I've been saying that up until this point thinking that this might be a phase and change, but I don't think it will.  Blush looks SO good with a black and white/neutral palette, especially in small doses, and using some paint is such an easy way to bring it into your space.
For more inspiration and to see projects from the other Michaels Makers, check out the Glue String Blog!
Other Posts You Might Like