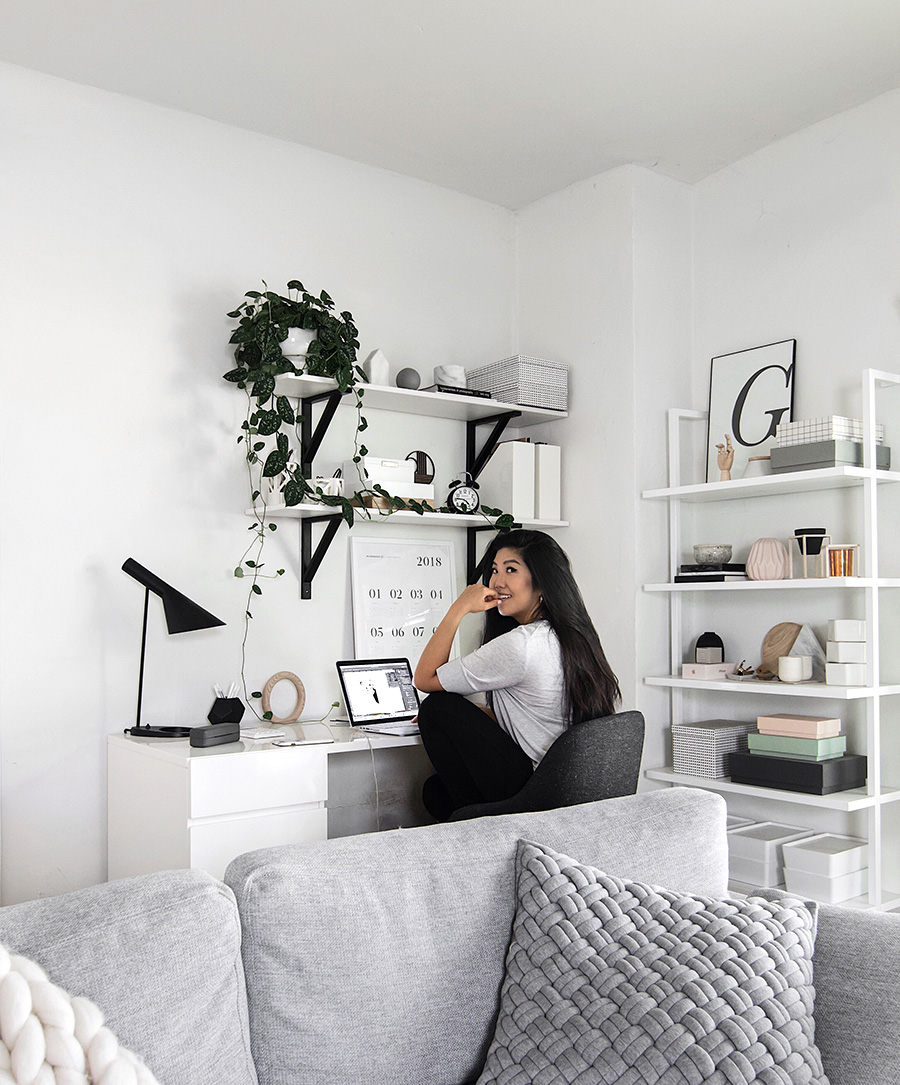 Hi!  I'm Amy.  I was born and raised in Chicago and now live in LA where I work as a content creator and stylist.  Much of what I do here on the blog takes place in the home I share with my husband who definitely took this photo of me. 
Homey Oh My is an interior design and lifestyle blog founded in September 2013 dedicated to modern style, a love for minimal design, and simple ideas for creative living.  Here you'll find tips and tutorials, design inspiration, and sources to get the look, plus a bit of life in LA and other equally fun things.  I truly appreciate you being here.  Thanks for joining me.
HOM has worked with brands like Canon, Crate & Barrel, Google, HotelTonight, and more.  Get in touch at amy[at]homeyohmy[dot]com.