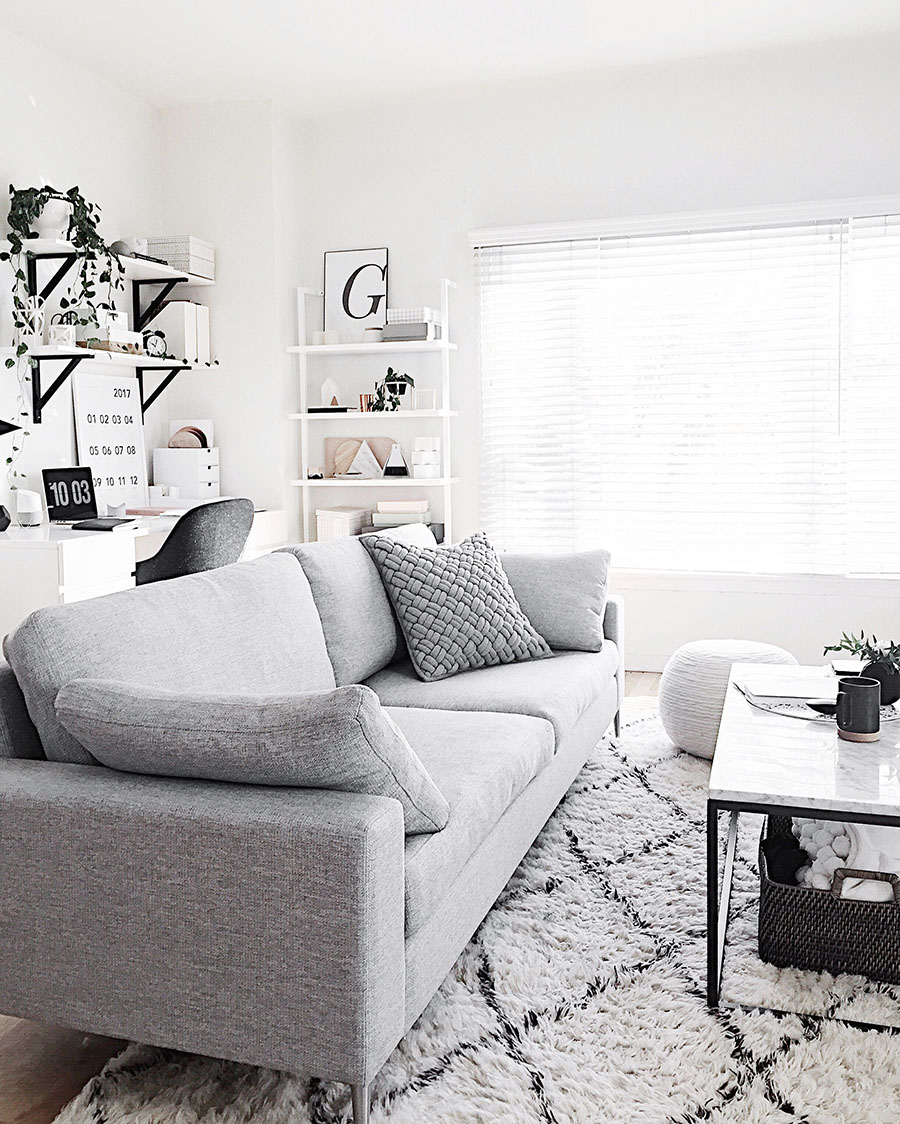 Guys, I love this new monthly column so much.  I look forward all month to putting it together because it's just plain fun and I hope you guys are enjoying it even the slightest bit.  This time around I'm sharing favs in makeup, skin care, jewelry, flowers, food, recipes, music, and movies.  Nothing new for the home or wardrobe rebuilding last month and I failed to finish the book I'm reading, ugh.  Spent most of February being sick and slow actually, but eager to pick things back up this month!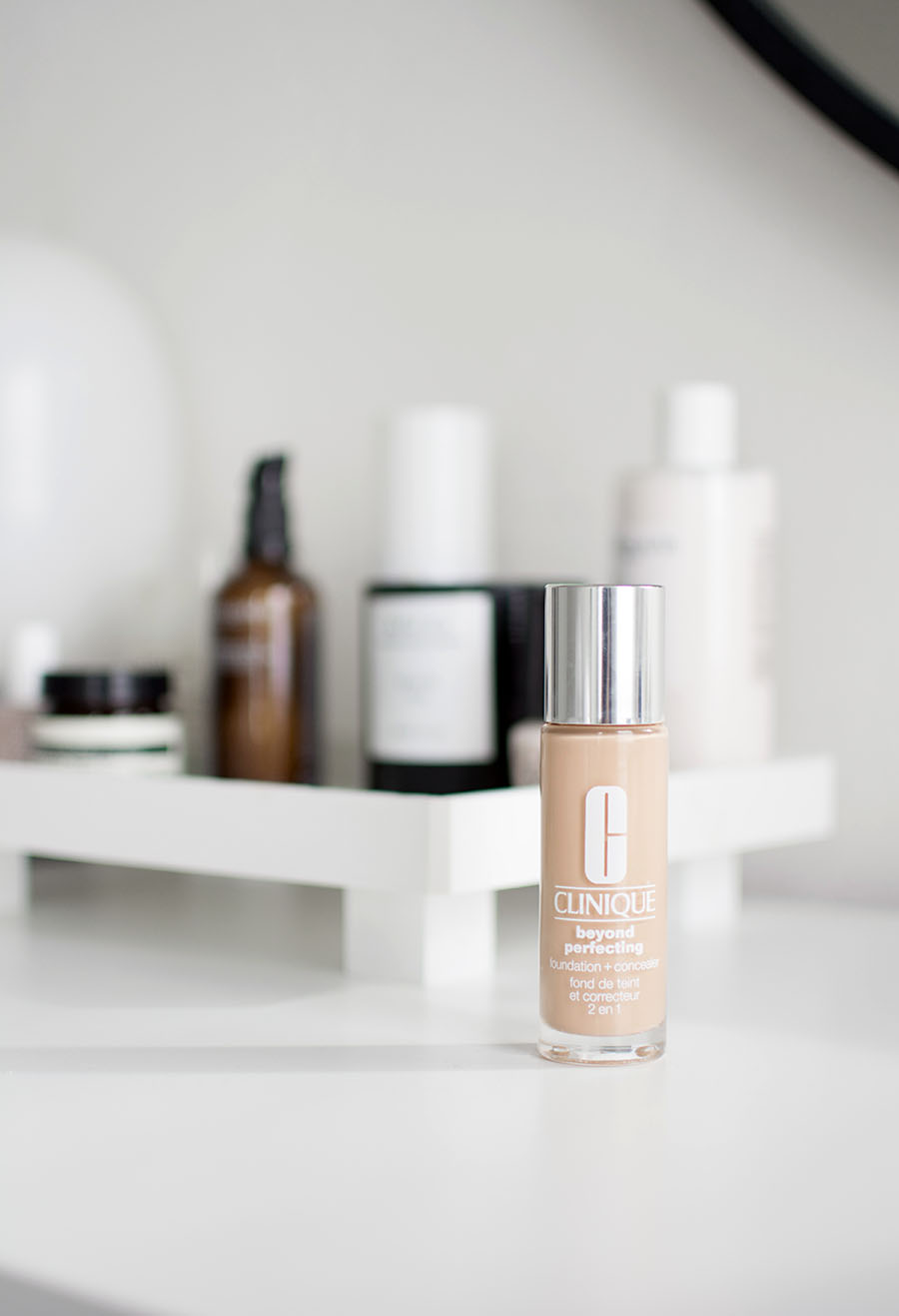 MAKEUP- Clinique Beyond Perfecting
My skin gets lighter over winter so I used that as an excuse to try a new foundation, HATED it (NARS Luminous Weightless Foundation, cakey and broke apart on my face no matter how I applied it or what I put beneath or above it), tried another foundation, felt ok about it (L'Oreal Infallible Total Cover, ultra matte and made me look dry), then went running back to my old foundation.  This Clinique foundation yet again proved to be my favorite of all time and remains the standard I compare everything else to.  The finish is impressively natural looking for how full coverage it is, and I realized pretty recently that for the first time ever I prefer a dewier, moisturized look.  Such a beautiful, high performing foundation, though I'd say not for very oily skin.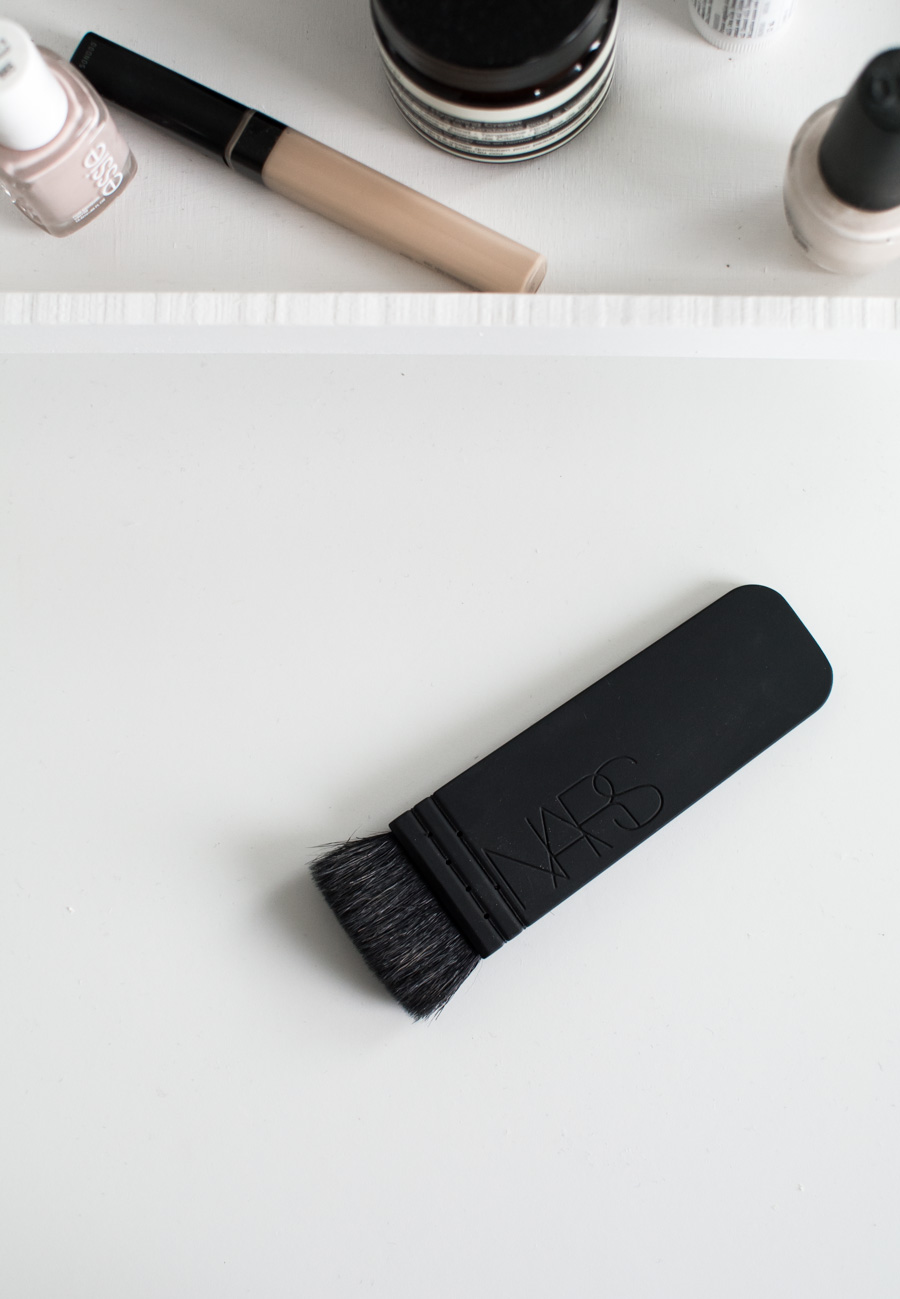 MAKEUP- Nars Kabuki Ita Brush
I held off trying out this brush for a long time even though I was massively curious because I felt like there was no way it was worth the astronomical price tag, but dang, I really, really, really like this brush.  I don't know or understand how it works so well.  It gives the precision to contour your face while blending things out to zero harsh edges.  Cheeks, nose, forehead, it's all good and I'm impressed with it every time.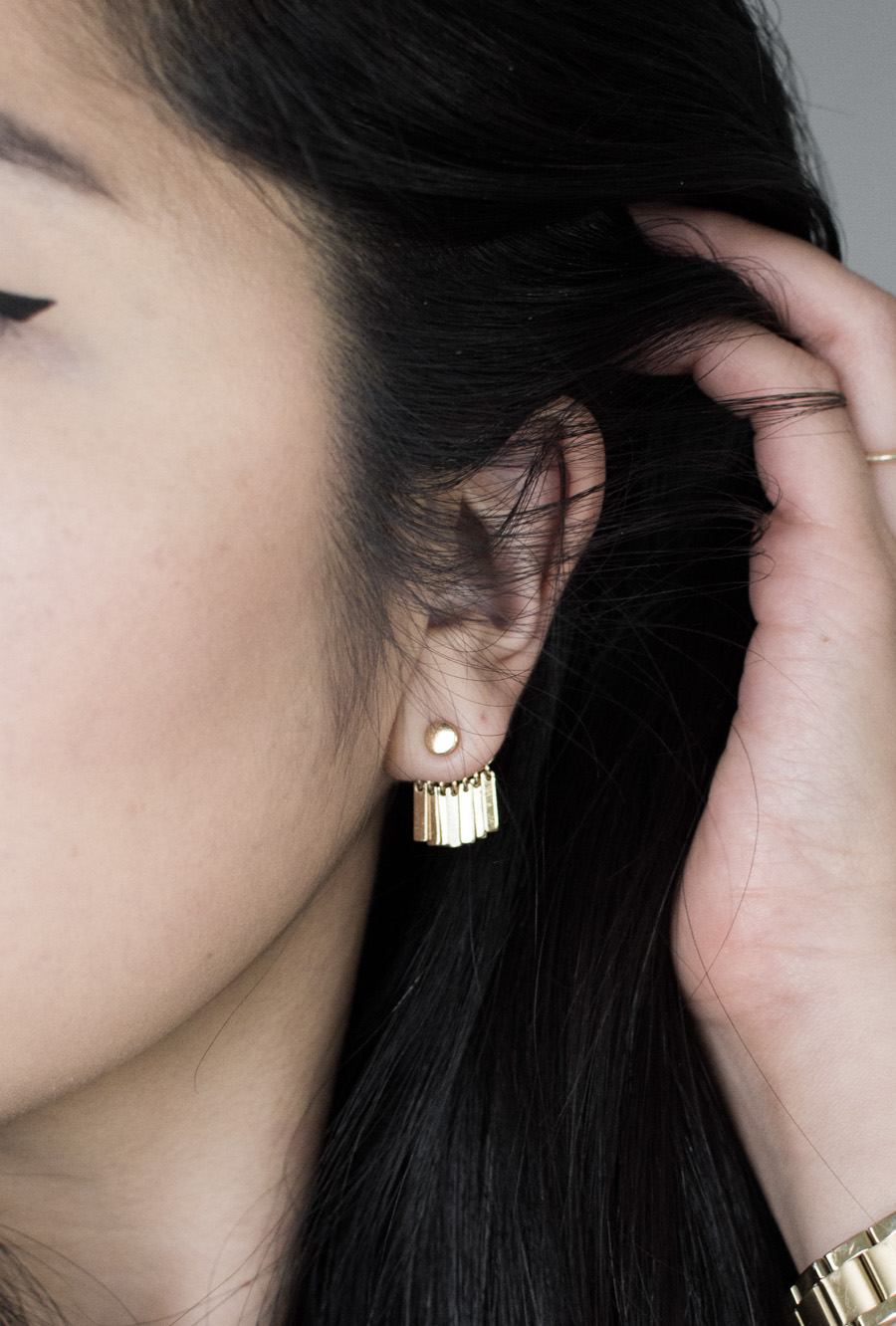 JEWELRY- Jenny Bird Ear Jackets
I got some questions about the jewelry in my DIY jewelry box so why not talk about my favorite pair of earrings, sure!  These ear jackets always receive compliments whenever I wear them and it overjoys me every time because I love them so much.  They're unique yet I don't see them ever going out of style for me, can be dressed up or down and match everything in my closet.  MVP.
SKIN CARE- Egg Cream Mask
My third box and I'll keep getting it as long as they keep making them because it's my FAVORITE sheet mask.  I feel like a brand new person after each time I use it.  It's ultra hydrating and sooooo soothing that I keep it on longer than it says to.  I also keep the packet with the extra serum in it and save it to use the next day.  Feels so good to tap it into the skin!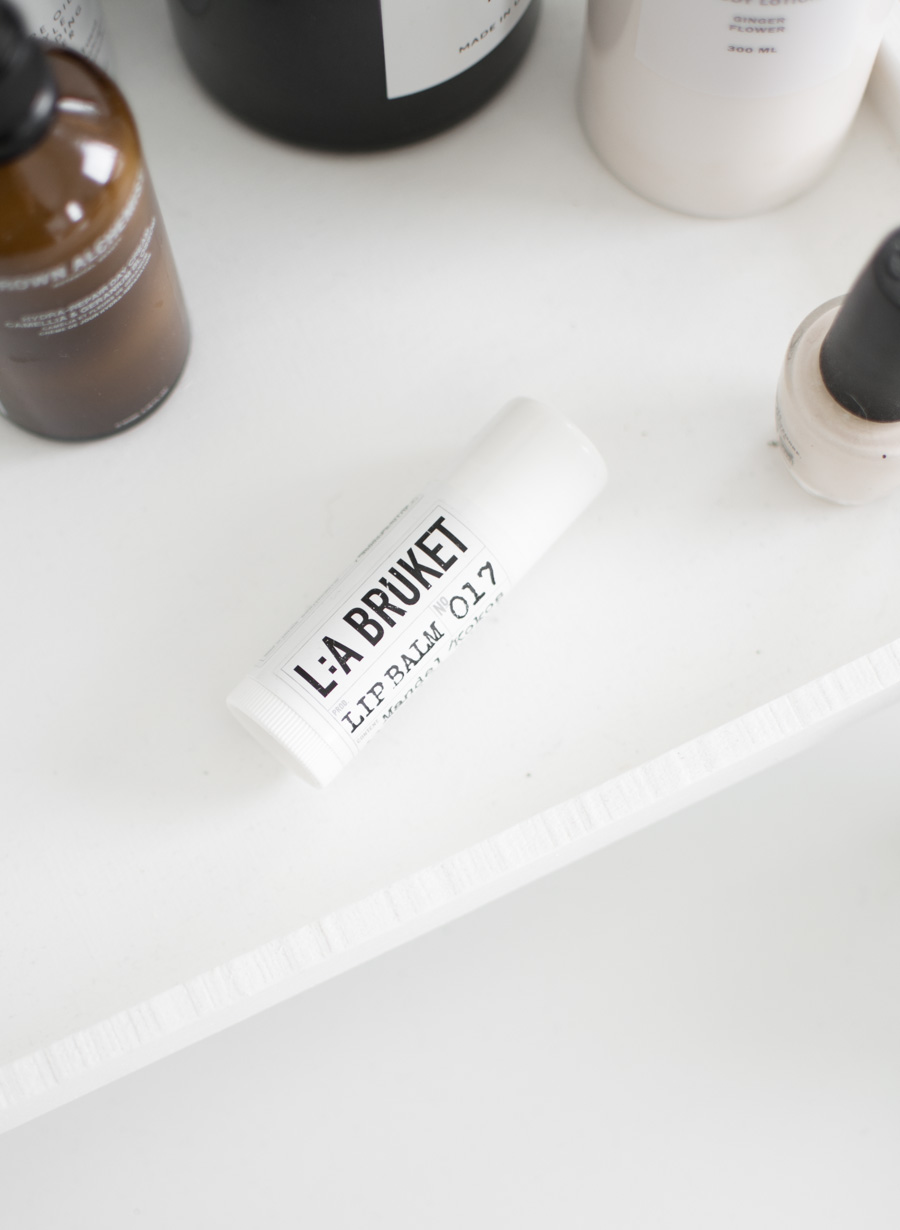 SKIN CARE- L:A Bruket Lip Balm
Out of everything I probably have the most variety of lip products.  I keep them all over the place and use whatever is closest at hand.  I rotate pretty regularly through all of them, but once I got this one it's the only one I've been reaching for.  It's noticeably hydrating and long lasting, and it has the perfect amount of slip, you know what I mean?  It's not sticky and doesn't drag, but it's perfectly smooth and feels so so good on the lips.  I'm addicted to this stuff.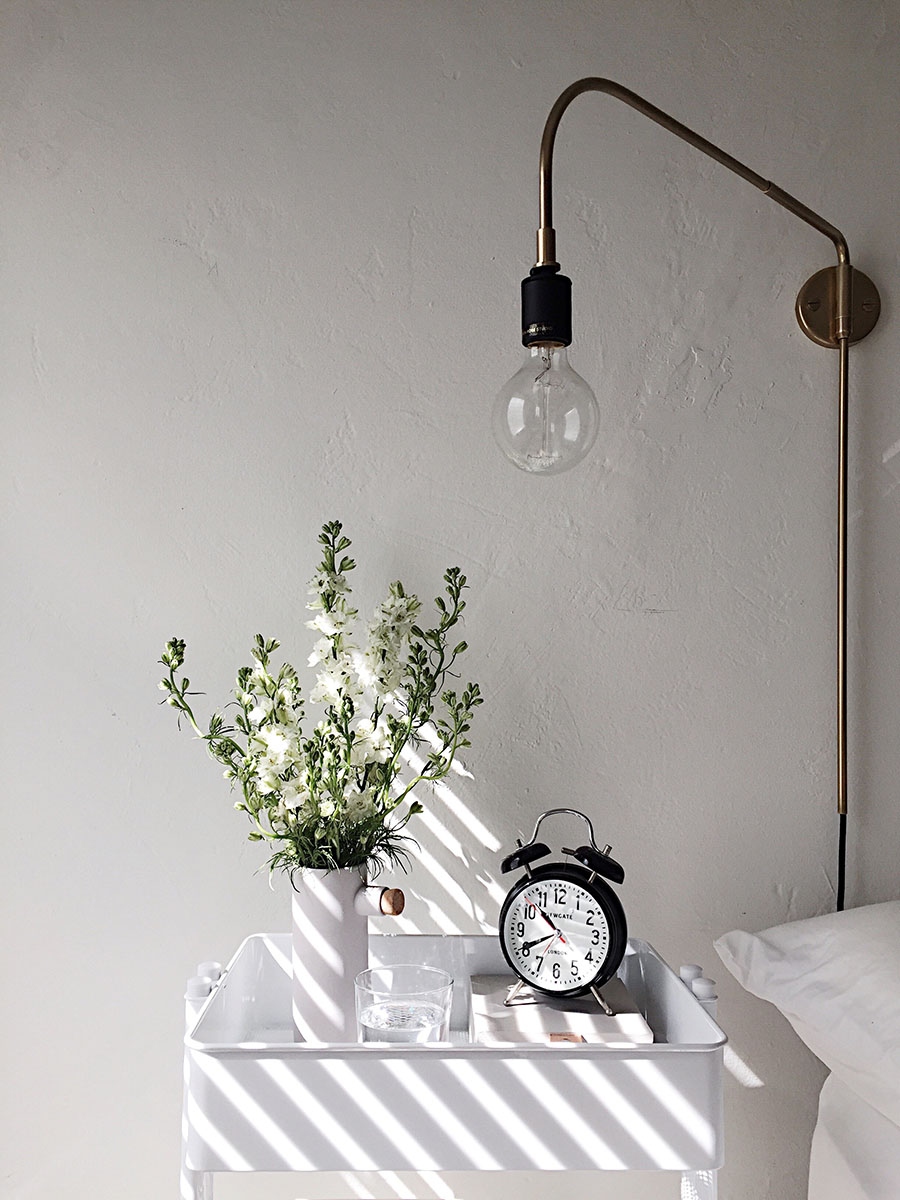 FLOWERS- larkspur
One of my FAQ's is where I get my flowers.  Always always always Whole Foods.  They do a great job of providing variety at generally wholesale prices and I just go and get whatever is there.  Last month I got white larkspur and love them for how they feel part flower and part plant, both elegant and wild, unique and really beautiful.  Added them to my long favorites list.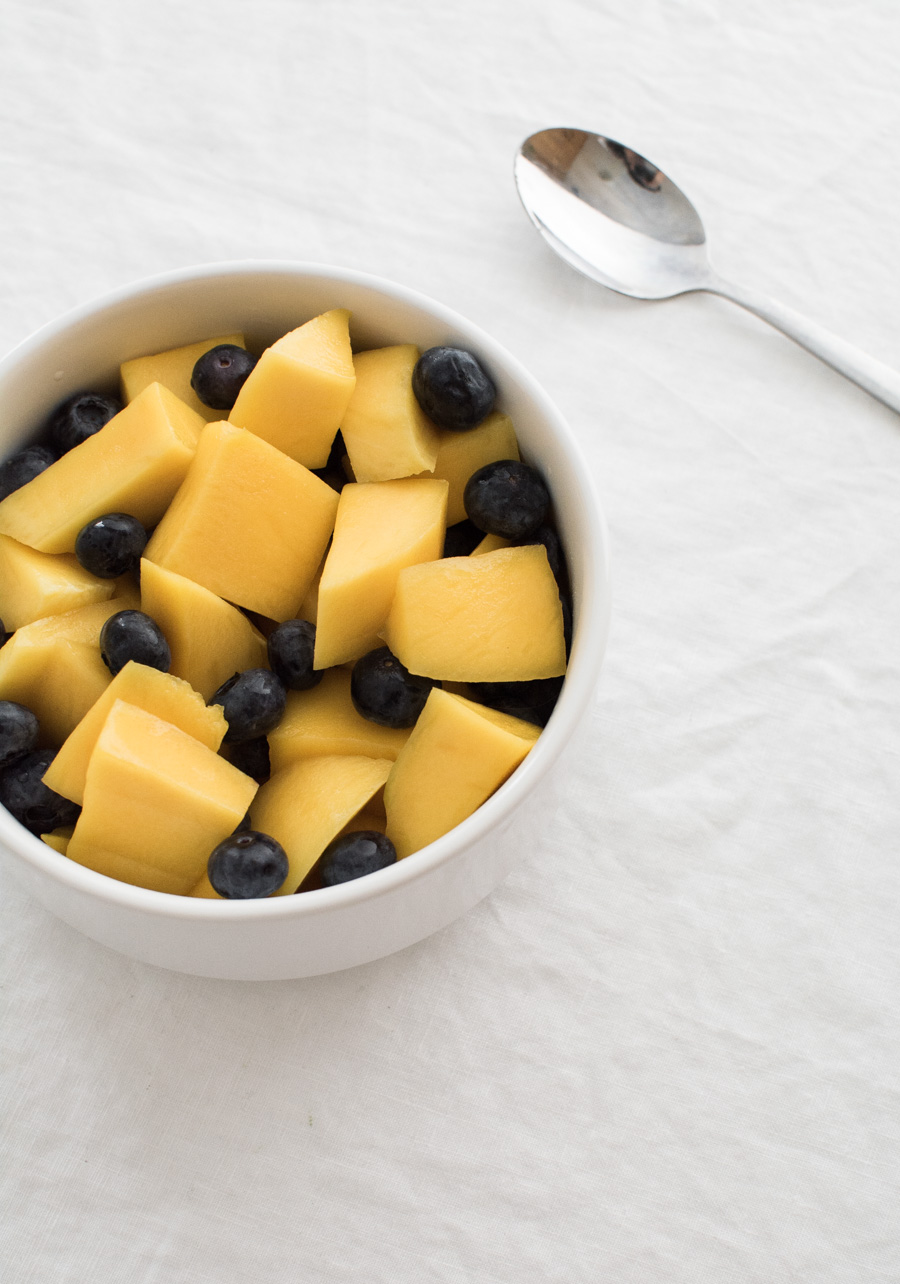 FOOD- mangos and blueberries
Did anyone already know how amazing this combo is?  O put this concoction together after getting groceries and we kept eating it for most of the days in February IT IS SO GOOD HOW DID I NOT KNOW.  Funny because I never get mangos since I think they're such a pain to cut, but now these are a staple in our grocery list.  I can't get enough of this combo and will bear the annoyance of cutting mangos for it.
RECIPE- one skillet crispy chicken
My first time trying a one skillet recipe and I want to keep going with that, much like how I went through a crockpot phase.  This recipe is easy, healthy, and very delicious.  I'd say it's for olive lovers since the tangy flavor really comes through (I LOOOVE olives).  The chicken came out really moist and tasty and the veggies are among my favs.  I will say though, I used a red beet because I didn't want to bother with getting the one the recipe called for, but as expected it turned everything red and was a little off-putting since it made it all look really bloody.  Still tasty, but just a heads up if you're visually sensitive about your food like I kind of am.
MUSIC
Viceroy- Fade Out  |  Lowself- Purple Rain
When I shoot for the blog, I like to play more upbeat music that makes me want to dance but is still sort of chill.  I liked these two a lot for that last month.  Both catchy and definitely give those warm, summery feelings.
Sam Padrul- Hold On Me
Instant mood booster.  Funky, has an eighties vibe to it, and I can imagine Daft Punk doing a song like this.  Try not to smile or bop your head while listening to it!
MOVIE- Hell or High Water
We watched this as part of our Oscars prep and loved it.  One of those movies where the more I think about it, the more I like it.  It's a modern western about two brothers robbing banks.  The story and premise are simple but there's so much more.  O described it perfectly as subtle and nuanced.  I'm no expert movie reviewer, but I know when I'm fully immersed in a different world and forget that I'm watching actors.  Enjoyed this one a lot for that, and I like Jeff Bridges.  Also Chris Pine is dreamy.
Other Posts You Might Like