On an organizing kick lately, as you could probably tell!  The wardrobe is what I work on the most and often re-evaluate.  After all, it's what I access and use daily, things are coming in and out of it very frequently, and thus it's naturally where I notice the biggest life altering effects when I bring it back to order.
Once going through and paring down things that inevitably started piling up without getting used, I pinpointed a couple of drawers that could really use some better organization so that I could actually see what I have, and use them- what a concept!  As part of the Michaels Makers challenge this month, I utilized a few of their baskets for some really simple organizing that made a big difference in how I no longer dread opening these drawers.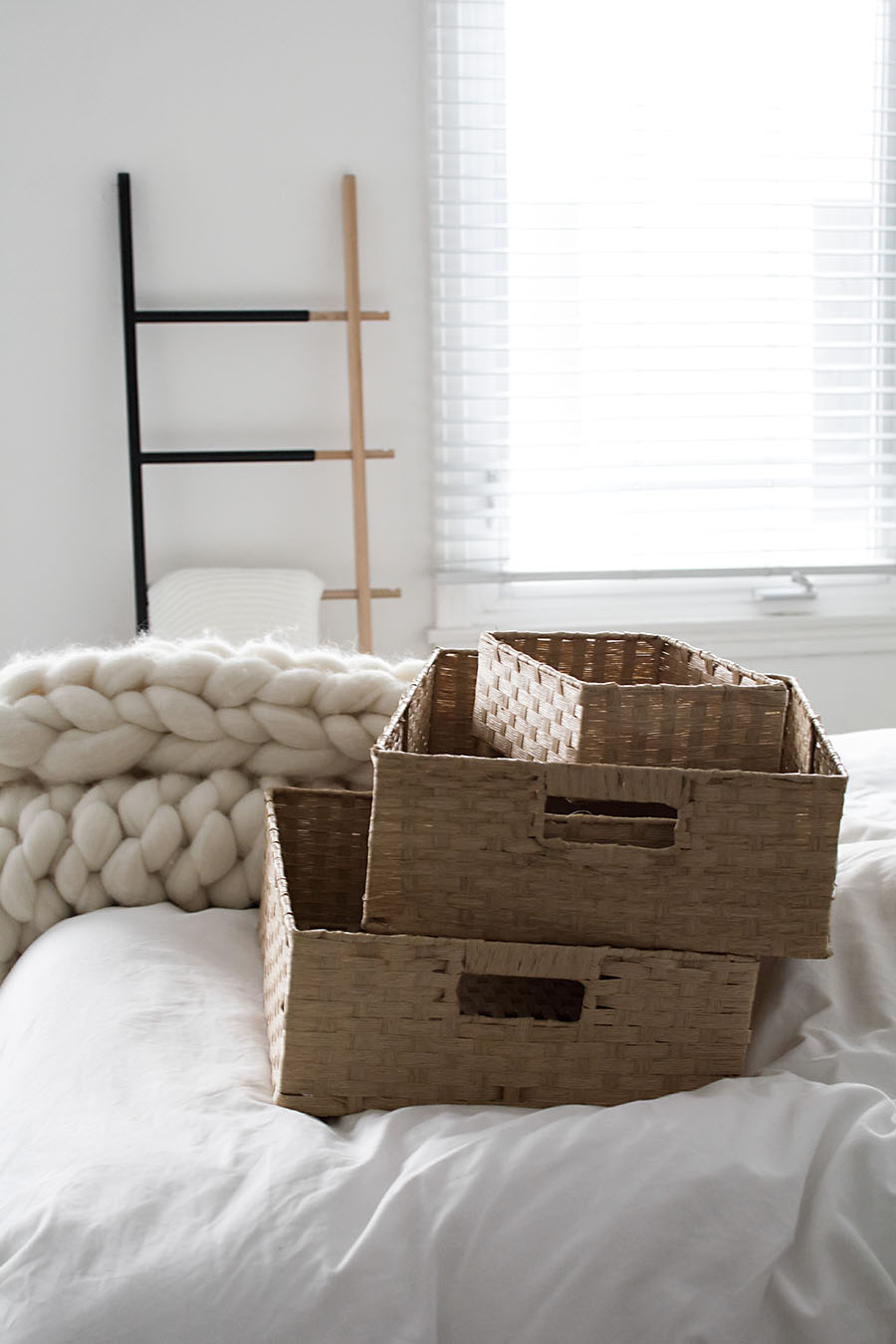 The hard thing about organizers and baskets is finding ones with the right measurements that fit in your drawers.  Luckily I came across these ones from Michaels (3 small, 2 medium, 2 large) that ended up working out pretty darn good.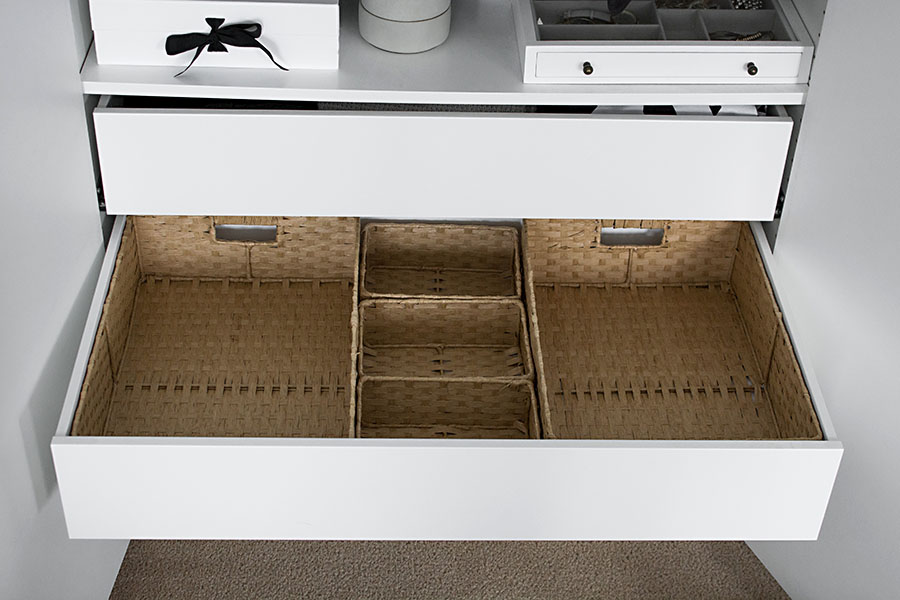 That's as close to a perfect fit when taking a chance on some baskets you found at the store as it gets.  Using two large baskets and three small ones for this drawer, it created the compartmentalization I needed for my smaller bags and totes.  Want to see a before and after?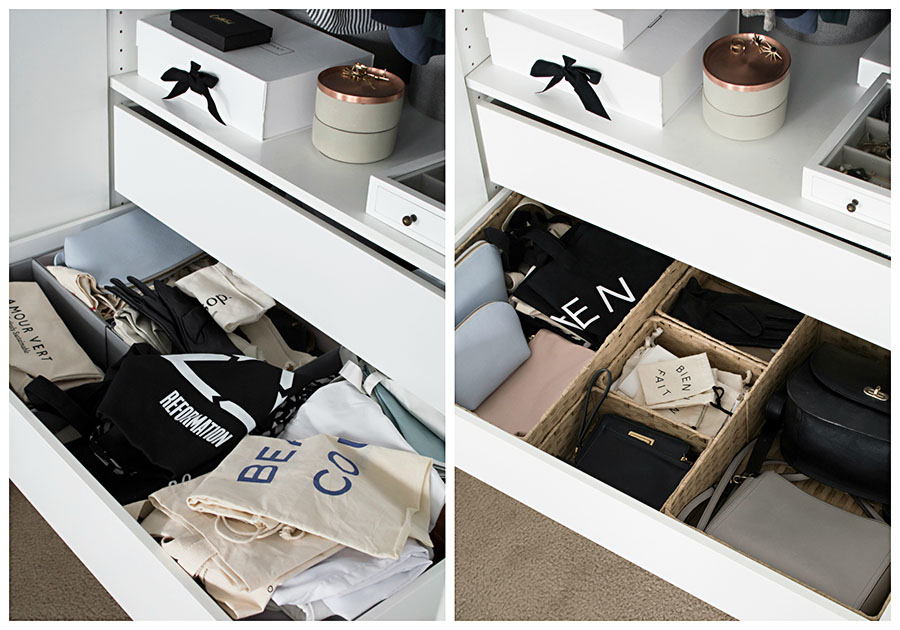 I love reusing cloth totes and pouches that come with purchases at some shops, mostly for travel and daily carry for smaller items, but this was getting out of hand and I needed to get rid of the ones I was for sure never going to use.  After that, it was easy to see how this drawer should be organized by tote bags, pouches, clutches, wristlets, small accessories, and small purses.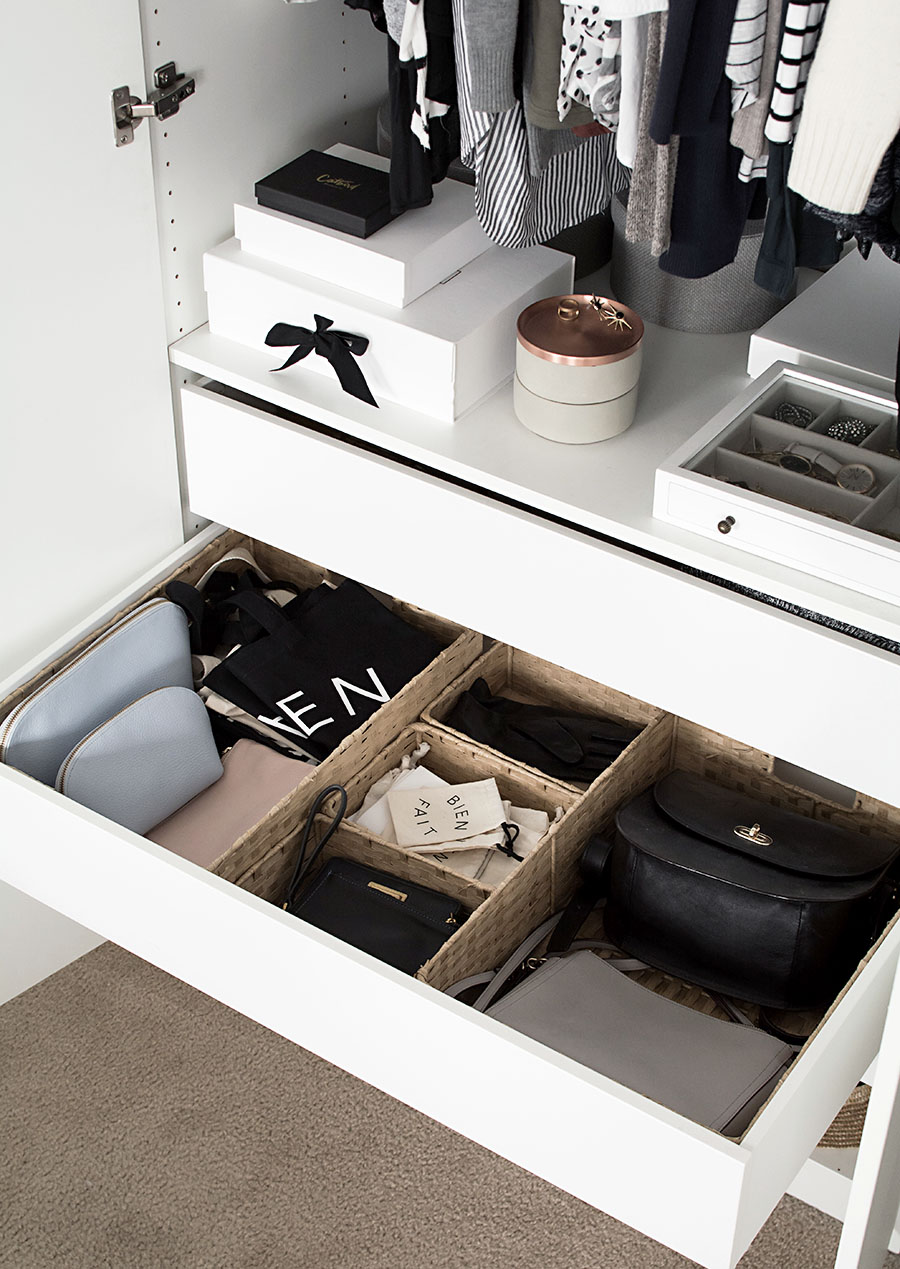 For bags I use daily, those live either on our coat rack or on the ladder near my bedside, so this drawer is really all I need for the extras I might want to swap out later.  It's a big relief for me to see this, because for a while I kept thinking I need more space for these when I actually don't.
Want to see another before and after?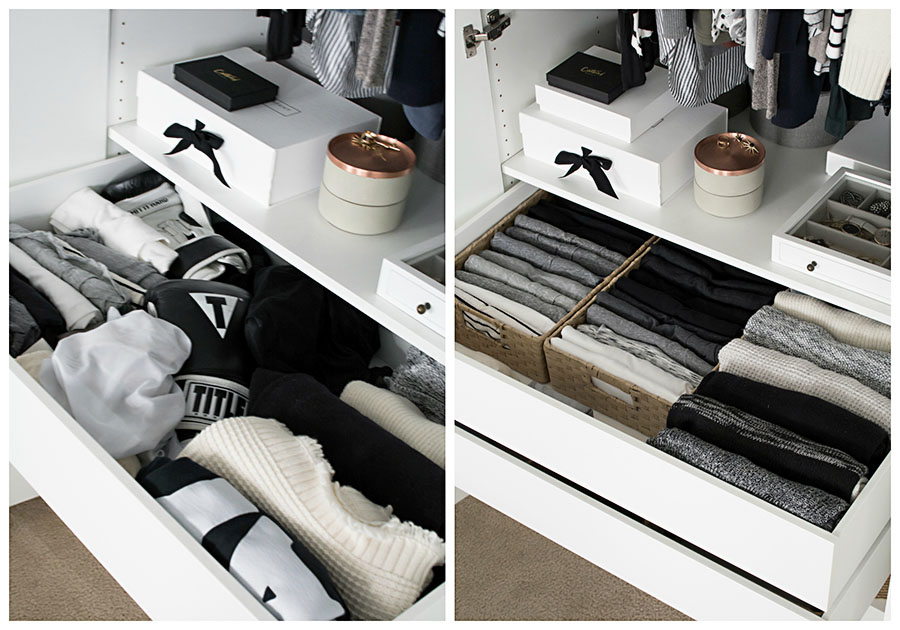 Originally intended to be for tees, tanks, and sweaters, other stuff started making their way in this drawer and it got a bit random.  The two medium baskets were enough to keep the tees and tanks confined while also creating separation from the sweaters that need a little more room.  This also very clearly shows what my favorite colors are.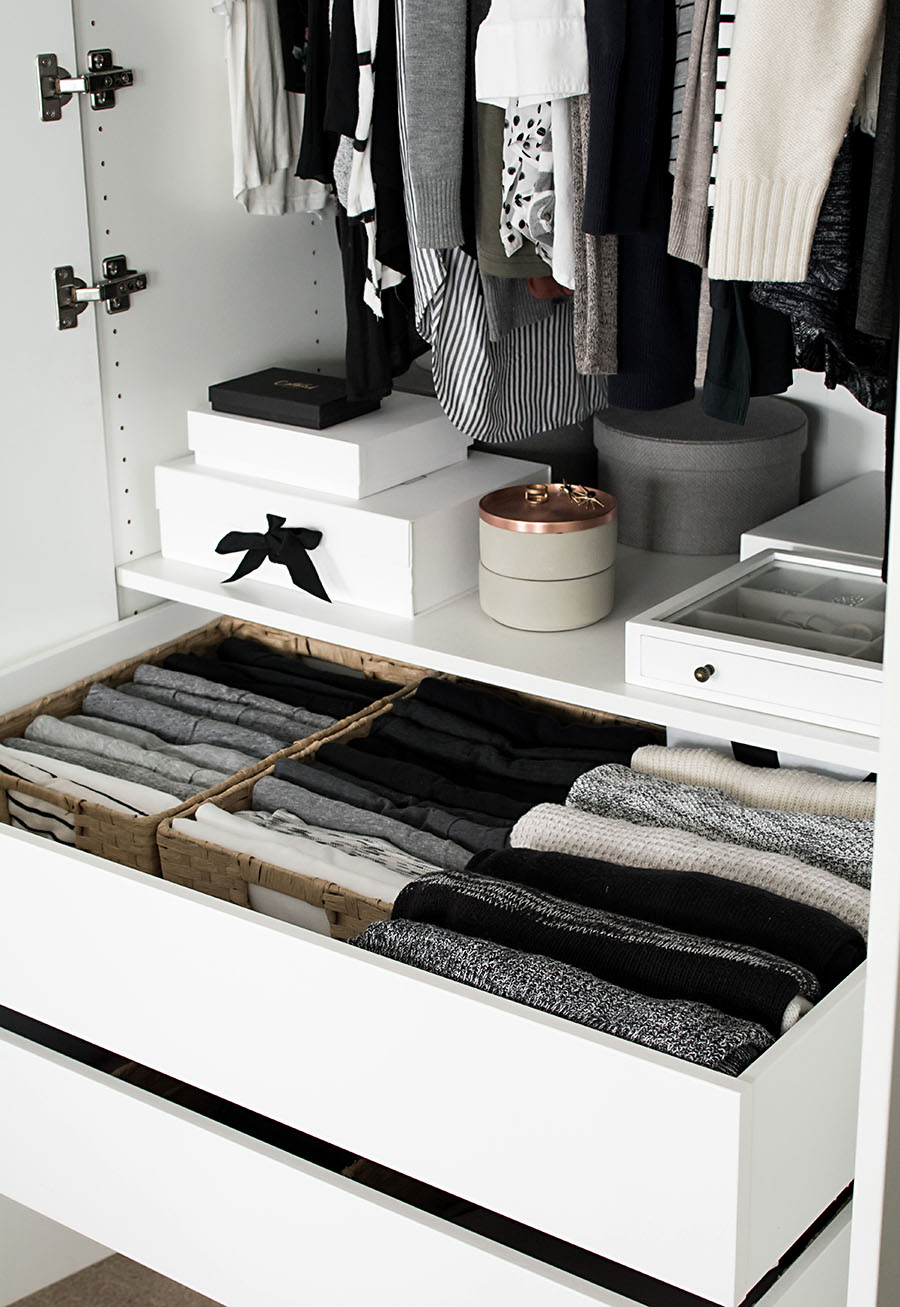 I use the KonMari method for folding clothes, which relies on folding in a way where the clothing stands upright and can be stacked in rows like this.  It saves a lot of space and makes it easier to see everything, but I've found when it's not tightly packed the clothes have a tendency to slip and slide and fall over.  The baskets help so much with this and keeping the clothing contained, and preserving all that folding.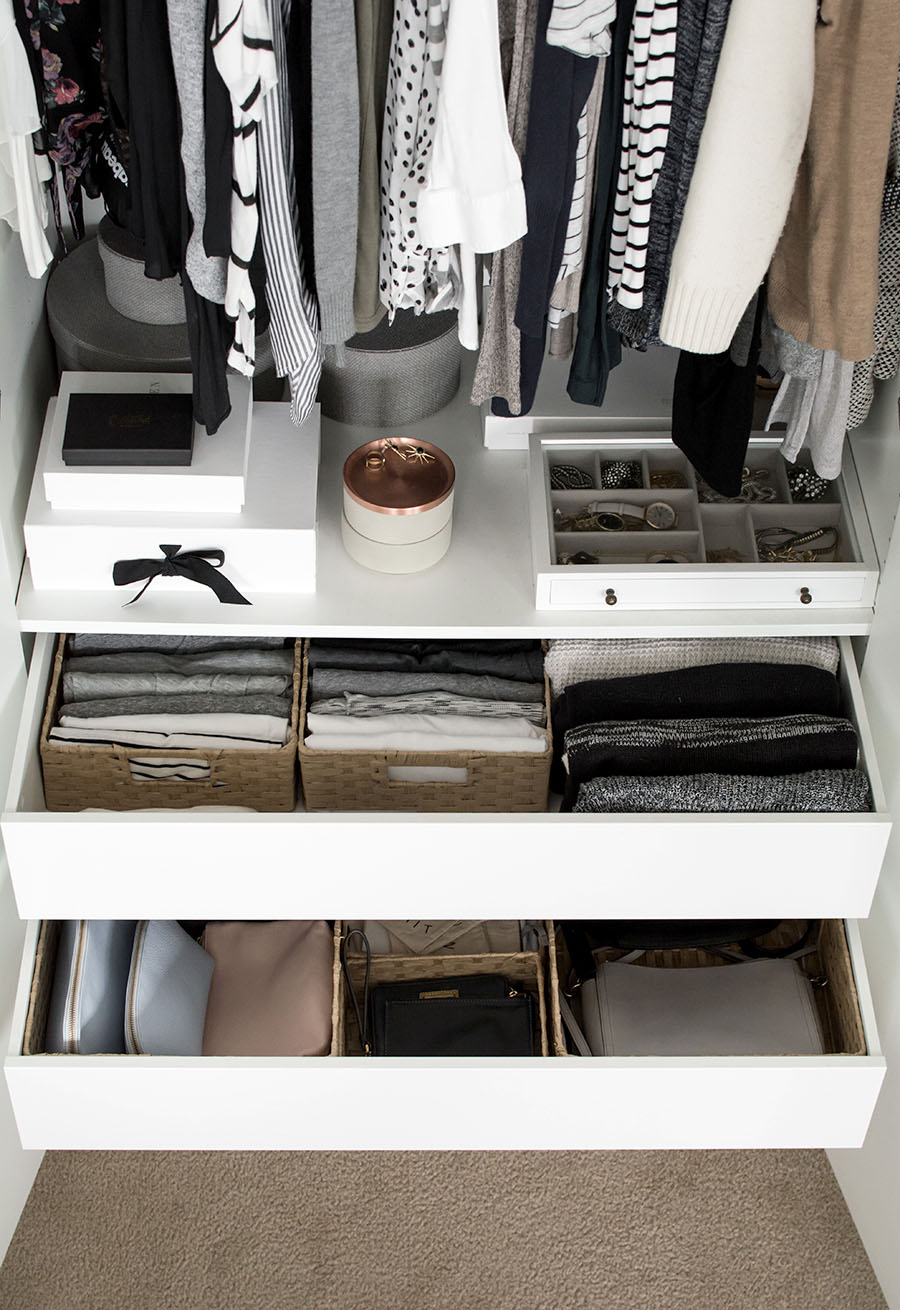 Only two drawers tackled, yet I already feel like super woman and am so much more at peace, with everything (the little things, always).  Still have the dresser to re-evaluate and our linen cabinet that has turned into an everything-we-don't-know-where-to-put cabinet, and this small win is making me feel a lot more motivated about it all.
Have you been on a cleaning and organizing kick too?  What areas are you working on?
Other Posts You Might Like