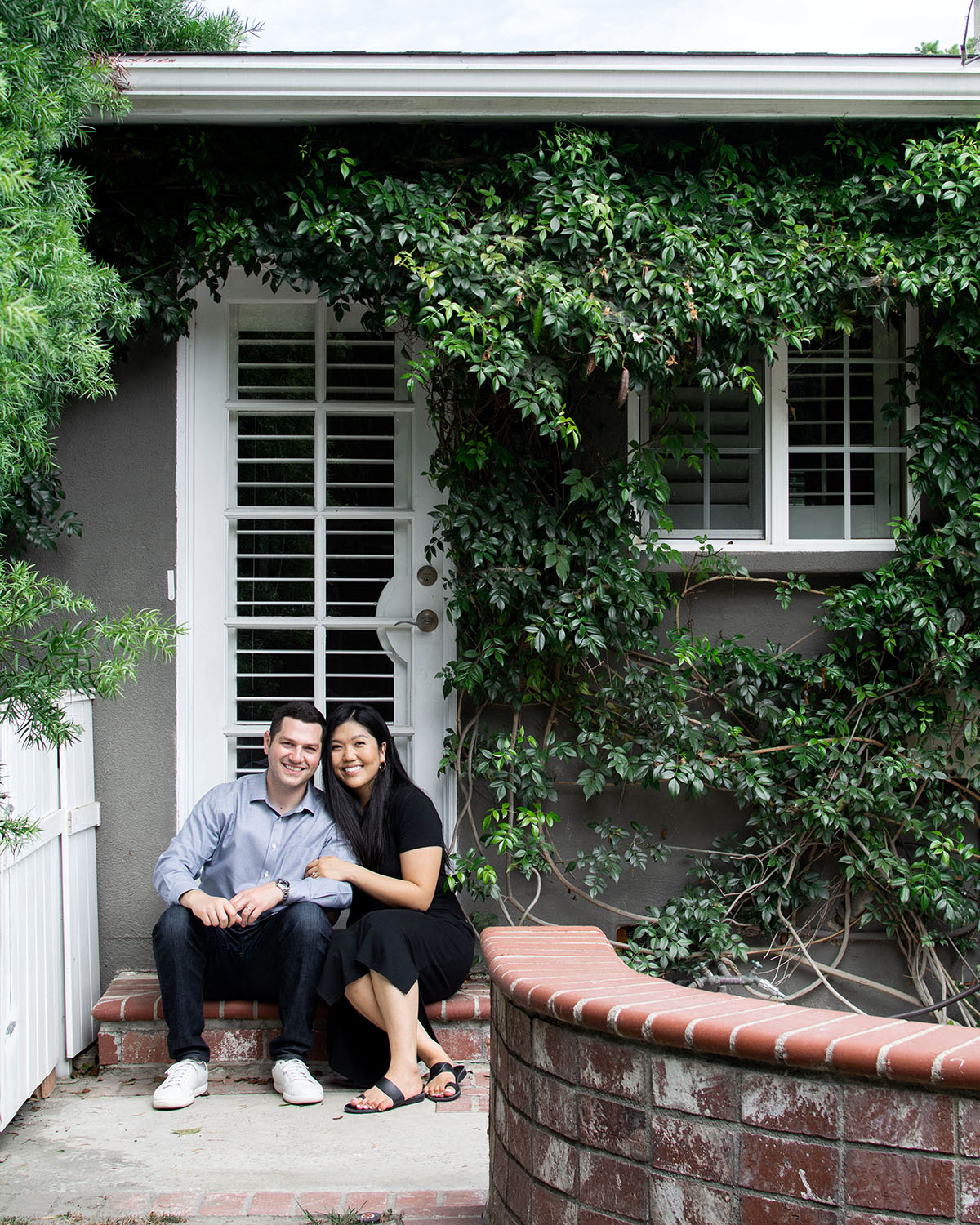 Our two year journey has ended (or is just beginning??) with the past 1-2 months being nuts in preparation for our move and wrought with feelings ranging from doubt to excitement- fear that something might backfire and fall through and this was all a joke and we didn't actually get the house, and joy that this dream of ours is finally happening.
When our offer was accepted, I didn't have much of a reaction. For a while it didn't feel real, not until we got the keys and even now a small part of me doesn't think this is actually happening. Slowly, then very suddenly, my emotions rained and I wanted to share about what buying our first house was like, and how much it means to us.
At least for our circumstances, we found out there's no such thing as a perfect house. I'm also appalled at how expensive and competitive it is to buy a house here and will never get over it. Even if let's say we were to find a million dollars on the ground and up our budget by a million, I'd bet the human condition would still remain to feel like your "perfect" is just out of reach and above where you're at no matter what that level is, although damn a million dollars would've helped a lot lol. Two years of experiencing this insatiable desire for more taught us that buying a house is a rigorous process of figuring out the best combination of compromises that fit your needs, means, and priorities. Oh will there be compromises! It's a lot of reflective and eye opening adult shit because it's so much more than just a house.
Now I know that the biggest reason it took us so long to find a house is because I didn't want to give up or compromise anything. I held on to the hope that if we just waited long enough the "perfect" house would serendipitously show up in the exact neighborhood we wanted for the exact price we needed without any real competition for it. Of course we wanted our two years of searching to end with our dream forever home, but it also took two years for us to understand the market here and manage our expectations. Only when we let go of perfection and zero'd in on our non-negotiables (c'monnnn house nestled in the middle of a quiet street in a good neighborhood with a not small backyard!) did we finally start making moves.
———–
We had just missed out on putting in an offer on a house that despite not being in love with, we thought it was good enough and the price was great. I didn't realize how torn up I was about it until I was laying in bed that night unable to sleep, wondering if we had lost our best chance at buying a house. I got up and went to my phone to check Redfin and a new listing had just been posted. The images hadn't even loaded yet, but I read the description and had a good feeling about it. I refreshed the listing over and over for 20 minutes until the photos loaded. I woke Oleg up to show him, of which he didn't mind while calmly scrolling through the listing and said, "We should see this tomorrow."
We saw it the next day and immediately we were like this is great, let's put in an offer ASAP. The house didn't hit some of the items on our list, and there were a good amount of details we didn't love, but still it felt right. I imagined our future kids running around in the backyard, enjoying a space in the home that could potentially be converted into a family room (which would then make more room to keep a bigger dining table in the dining area yesssss this will make sense when I show you), and it just felt right.
The rest was pretty smooth- offer was accepted, sailed through escrow, and got our keys about 2 weeks ago. Since then it's been chaotic, mostly because of spending all our free time packing our lives into boxes in between traveling for weddings (seems like all our friends are getting married this year, right now!), and also I'm SO eager to get my hands on this house and make it our own despite knowing that we should get settled in and take our time but I can't help my disease! We got a painter/handyman in there doing a bunch of prep work for painting that's more convenient to get done before we move all our stuff in and after that I swear we'll turn down the intensity for a bit maybe. From all the back and forth with going to the house regularly to check on the progress, measuring yet another thing, remeasuring it, ordering the right things, questioning if we ordered the right things because we were presented with options that made us doubt if we really knew what we wanted (stick to your guns, don't get pushed around, but also do your research), getting another guy to check out some unforeseen problem, then getting another guy to see if he can fix it for a better price, then dealing with another guy ghosting us for a quote… I can already see that there's no sense in rushing all of this as there's plenty more of it to come.
While we didn't get everything we were looking for in our first house, we still ended up with something great that we love, with a mortgage that isn't going to suffocate us (an important factor that I'm glad we came to terms with after thankfully in hindsight losing out on a different house we made an offer on that was going to blow our budget) and yes, still worth all that time and energy we poured into finding it. When we really strip it down to what we wanted most, it was to stay in LA and not move out of this state. For a while we weren't sure if we wanted to see that challenge through, but we're doing it. !! We're staying for the foreseeable future, and I'm so proud of us for moving confidently in that direction. That's our biggest victory.
It felt right to end this post with sharing about what is a very strong part of our identities. We both come from immigrant families that left all our extended family behind, something I thought about a lot through this entire process as we are both the first generation to grow up in this country and expand our family here. I think a lot about how grateful I am that we were even able to buy a house, and that we have this chance to sow our roots even deeper in a city we love so incredibly much. I'm wary of sounding corny or dramatic, but the truth is that the American dream is very alive for us. Not to say that dream is only realized through home ownership, but rather that this is a milestone that very deeply reminds us of where we came from and our greatest hopes for the future of our family trees. I dream of a big family.
Thank you so much to everyone that shared their home buying stories with us and gave encouragement beyond what we knew we needed, and for simply caring. Excited to share many of our messes and mistakes as first time homeowners already preceded by how we don't know what we're doing and have made, "Can you just do what you think is best?" our default instructions to every professional we've consulted about doing work on our house. Appreciate you being patient with us and sticking by <3. Moving in 6 days!!
Other Posts You Might Like