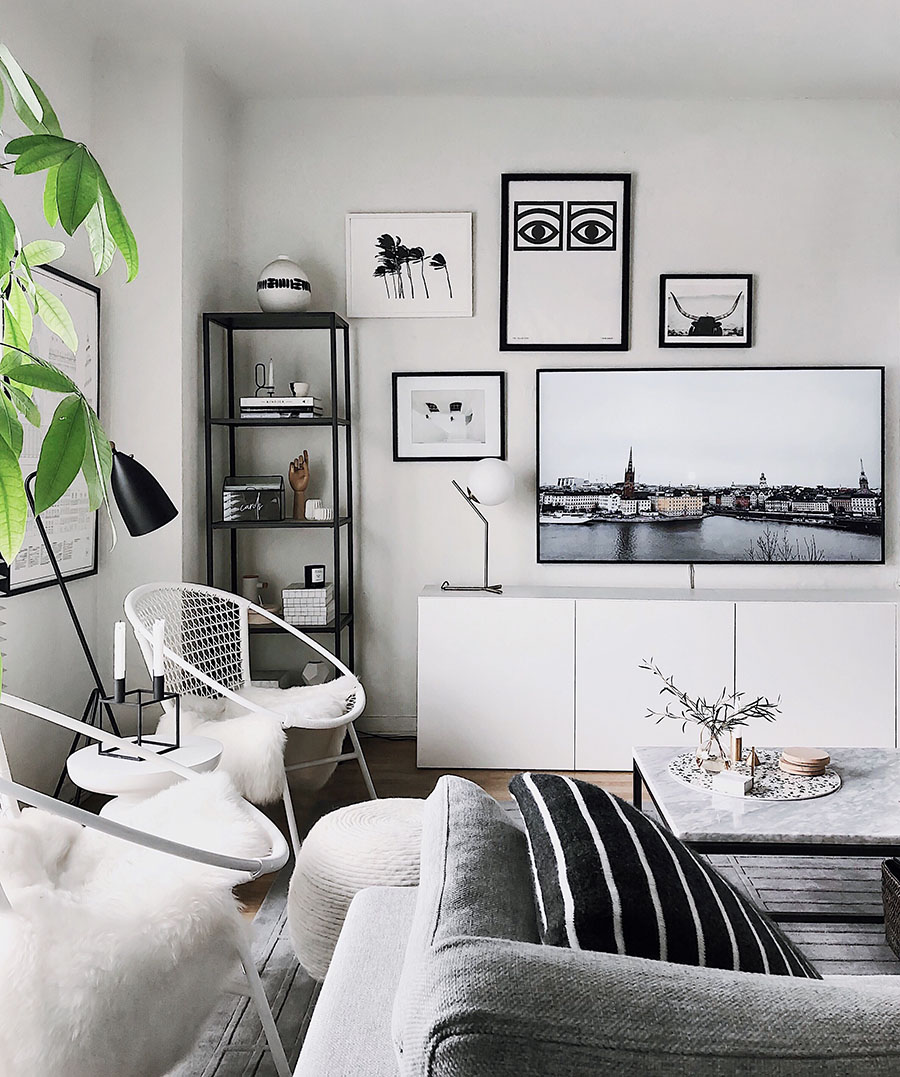 So so many times I've tried to write posts to give updates on the house hunt that has been ongoing for almost two years now and I never could put something together that didn't sound like complaining. Some would more kindly call it interesting (updates about house hunting are what I get asked about most + I love hearing about your experiences and the encouragement you've shared with me so far) but the air around it has been so negative for us that I didn't think sharing about it would be anything more than a downer for both you and me. Plus, I thought I'd have good news by now! Maybe this post is to say there is a little of that still. No we haven't found a house yet, but let's chat.

The reasons why finding a house has been taking us a while:
LA + surrounding neighborhoods we like are very expensive and we are not millionaires.
This made picking a location hard to zero in on, though we've narrowed it down to somewhere closer to Oleg's work and to my parents.
We've been picky and stubborn about what we're looking for but without the budget we'd need for it all, which led to a lot of frustrations because we didn't like any of the houses we looked at. We took a lot of breaks to regroup.
A small part of us hoped we could wait it out for a fall in the housing market but this is ever unrealistic.
It took time to learn how to manage our expectations (this is not our dream home, but a starter home), make compromises on our list, and to clearly figure out what we want for our future. All of that was changing often but now I think we've got a better grasp. This is emotional shit!
Our outlook has been bleak and whenever anyone would ask us how it was going, we'd say the same thing: we're never going to find a house we love and can afford here, it's not possible. AND THEN, a couple weeks ago we found one we loved. We walked through it and it was the first time I didn't care that it was missing some things on our list because it made me envision raising our family there. The devastation was that we were too late, it was already pending sale, but it seems we've gained some hope from it. It IS possible and I think we're getting closer, we finally got a taste of it.
During a Q&A on Instastories, someone asked why we even want to move at all, and it makes a good point I'll get to later after answering the question. We want to move because we want more indoor and outdoor space to grow our family, for me to work in, and to simply enjoy, somewhere quieter with laundry machines and parking spots and central air conditioning and no annoying downstairs neighbor. At the heart of it, we don't need much, but like with a lot of other things I fall into the trap of endlessly wanting more and better.
This blog has always been a place for documenting the process of turning our beloved one bedroom apartment into a home that's uniquely us. With that came the challenges of working with limited space and not being able to make renovations or major changes. Making the best of it opened up my creativity, helped me figure out my style, and ultimately the kind of life I want to live. As fulfilling as it's been to be on this journey for 6 years, I've been wrestling with feelings of having outgrown the space and almost resenting it.
These feelings began at the start of our house hunt and in hindsight makes sense that it coincided with the longest standing creative rut I've ever experienced. Not knowing if or when we'd be moving, I've held off on updating and using our current space to live most comfortably and joyfully in it, and now it's been almost two years of holding off on that… like I've been stuck in a transitional period that didn't really exist. Frankly, I've regarded finding a house as a key to getting myself out of this slump, the answer to fulfilling the ideas and dreams I've been saving, and the door to moving on to the next stage of our lives that I'm so eager for, so it's no wonder it's been an anxious endeavor that almost made me believe life has become stagnant. I turned finding a house into an unnecessary obstacle standing in the way of progressing in life.
So when I now think about why are we even trying to move, we truly don't have to, it would just be really nice. Where we are right now and everything as it stands is enough. There's no reason why life can't move on from here, and it's an added bonus that we're even in a position to consider buying a house, which I could do a much better job of being grateful for. No more waiting to make memories, or making everything about only being possible or happening "when we find a house" (I mean some things logistically are, but not everything). Though we're really gunning for the right house to reveal itself to us this year, I've exceeded my quota for chasing the future and can dial it back to living more in the now, absolutely.
On a tangent but still on the topic of being in a rut, I wanted to share another observation I made for what probably contributed to this. I've been focusing much of my efforts for a while on Instagram for reasons having to do with how pretty much everyone is spending most of their online time there. It's a space I still love very much for the visual stimulation in a bite-sized and easily digestible format, but those same reasons are what sometimes makes it feel increasingly vapid, like constantly eating but never feeling full. Combining that with less and less control over who sees your posts and the platform feeling like a game of strategy, it often feels toxic and unproductive. This, along with less time spent on the blog, a space that's more freeing because I do have control over it, has depleted me over time.
I'm now assessing how to fill my cup again and the main issue that I face with the lows I go through with creativity: I go back and forth between wanting to bare my soul and being anonymous. Navigating that line has always been and still remains the hardest part of blogging, or putting out anything publicly, and is probably why this post took me a couple weeks to put together and comb through. I've become scared of oversharing and I think IG culture is partially to blame for that, at least the way I've been trying to play that game, but not anymore is the goal.
All of that is to say I've been focusing on following my energy and not forcing things that feel unnatural, whether it be there or here on the blog (or in house hunting now that I think of it. How's that for coming full circle?) At times that's meant stepping away from the blog for stretches of time, something I felt guilty about often, but instead now I see it as an opportunity to go back to a time of less overthinking and more doing. Shall we??
Other Posts You Might Like