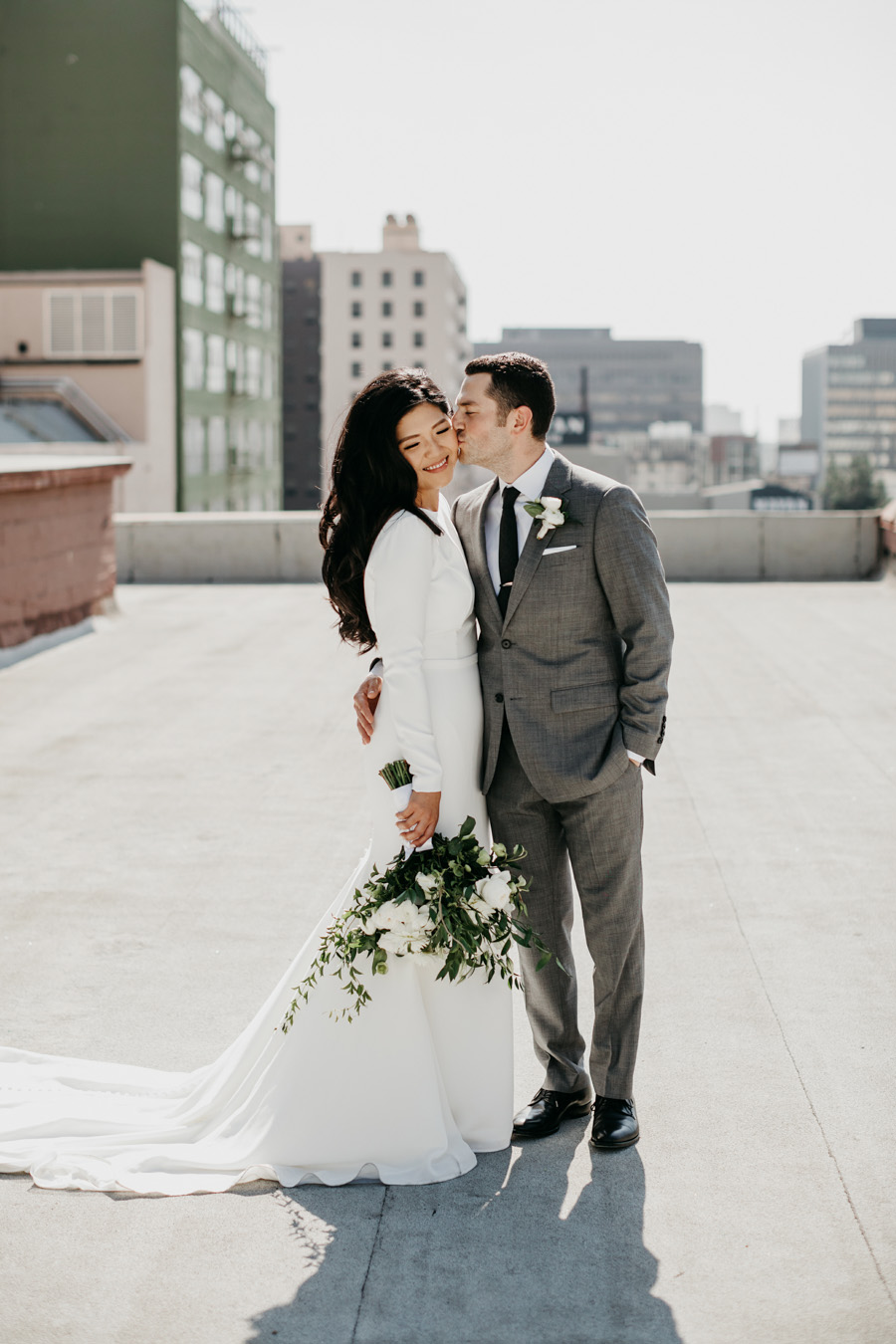 Get comfortable, because this is a massive post.  I'm making up for months of growing excitement to share this!
Our wedding is featured on my favorite wedding blog, Junebug Weddings, which was a huge source of inspiration for me during wedding planning so it's exciting that our wedding now lives there and can inspire other couples hopefully in the way so many of the weddings featured there did for me.  I also want to share more photos and details here, some advice for you soon to be brides, and simply relive it.  We'll do all the talking at the end.
Here's our favorite day.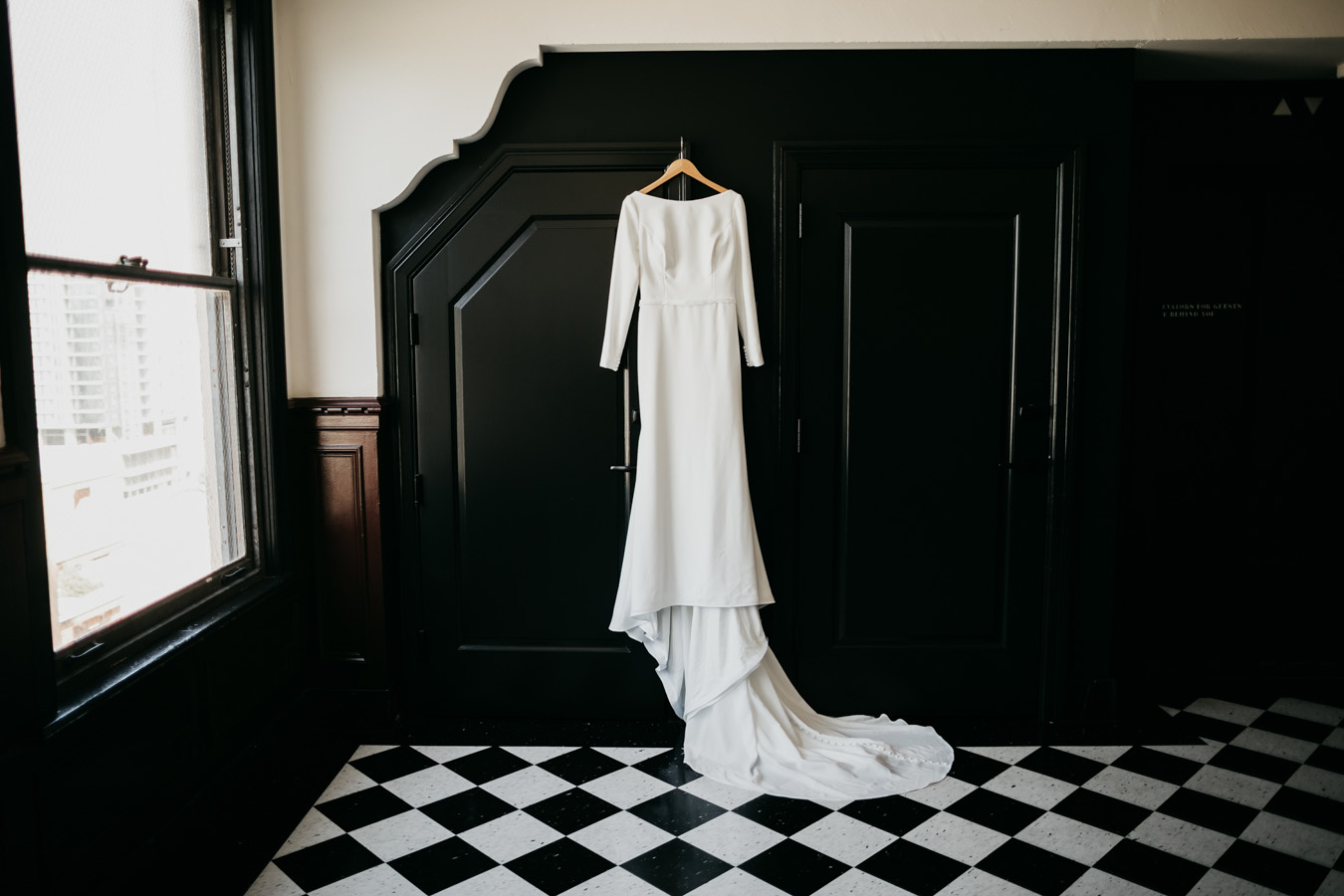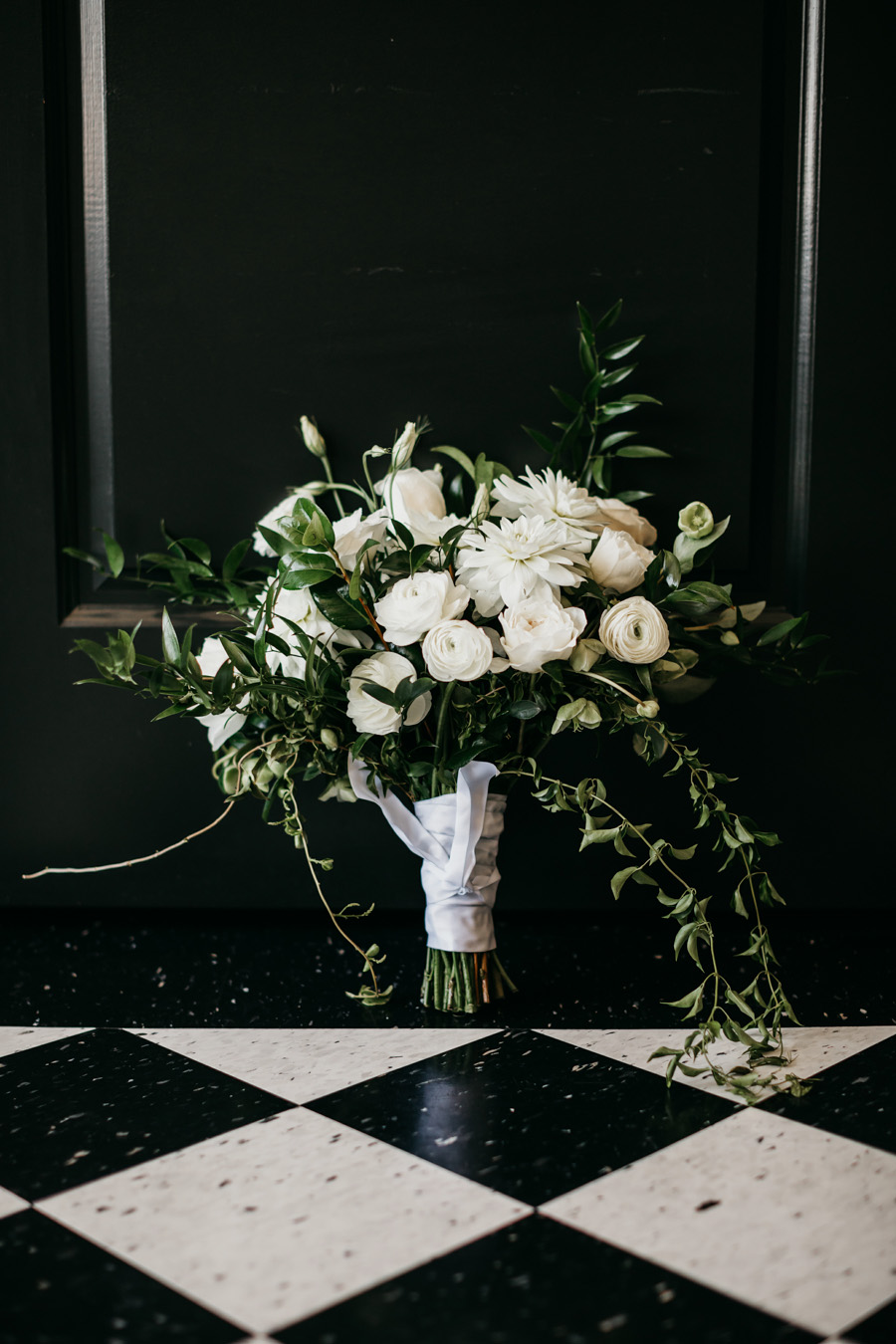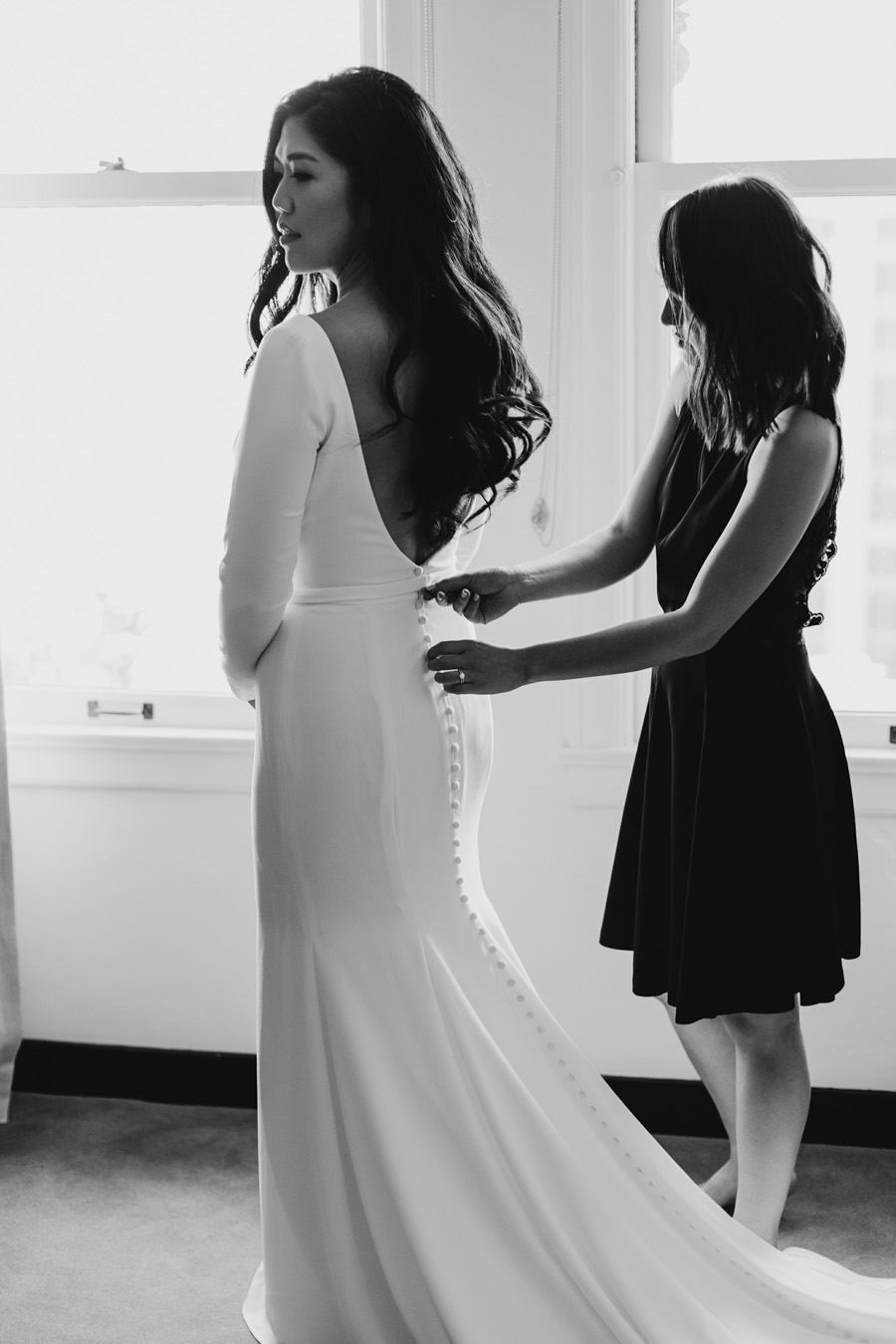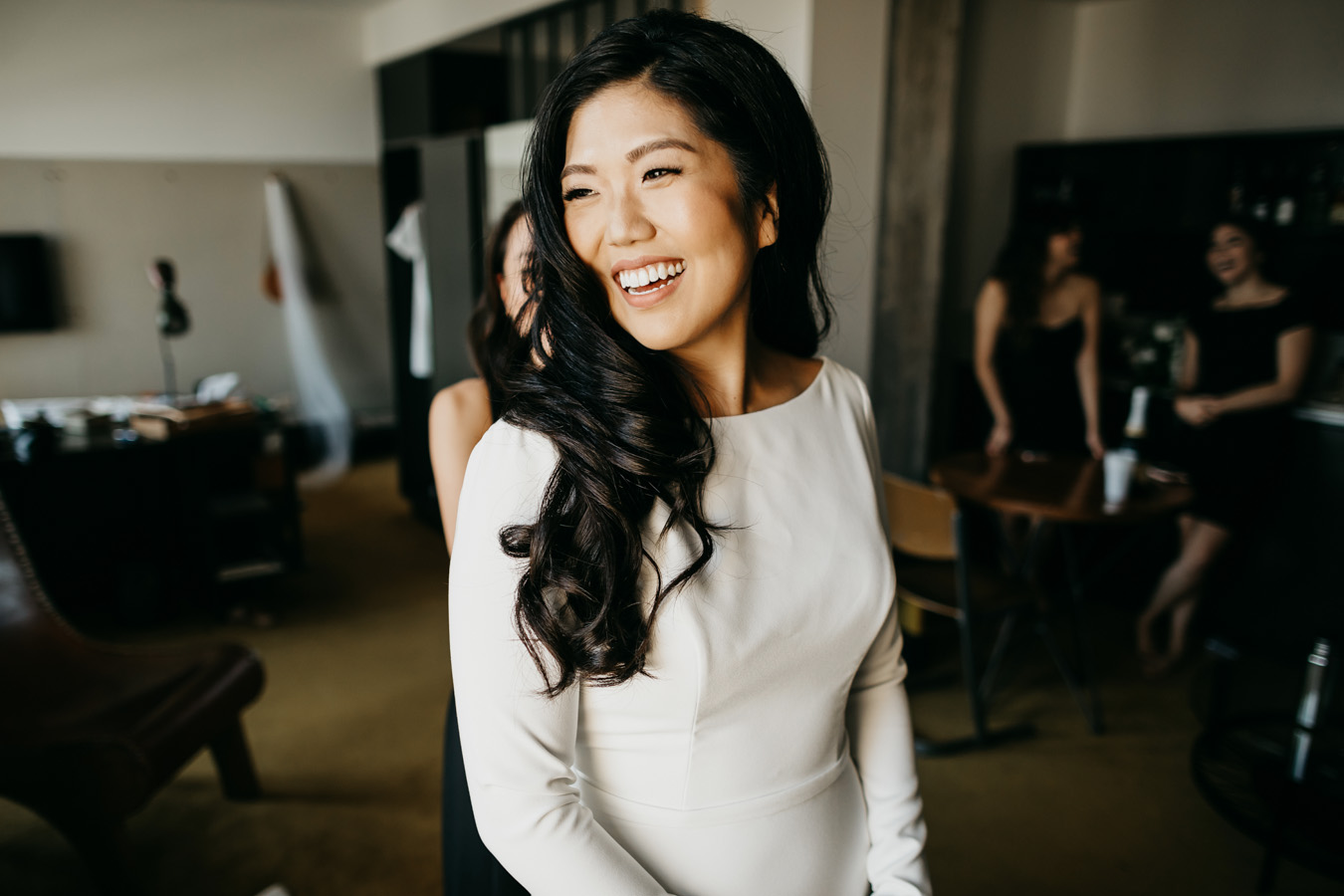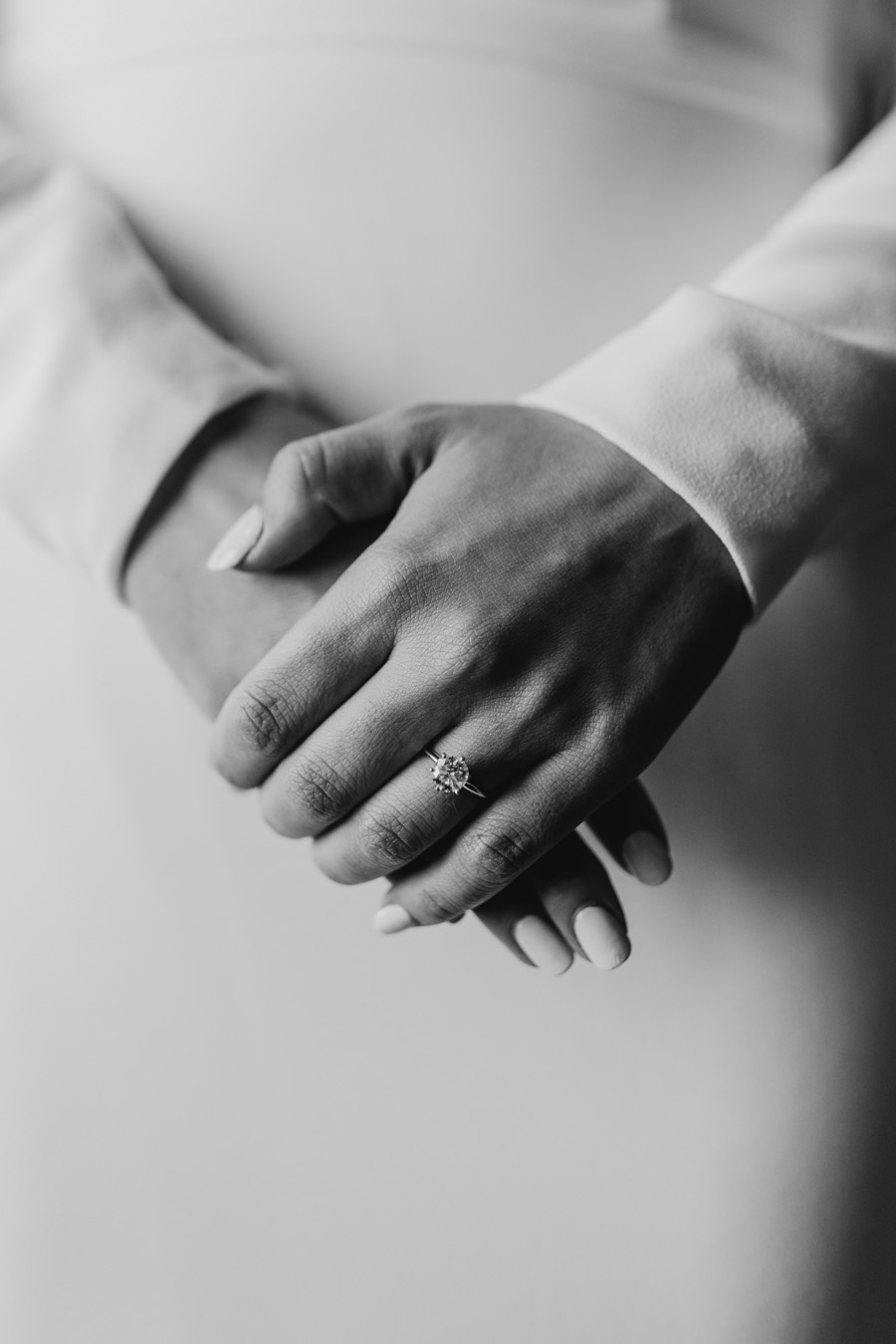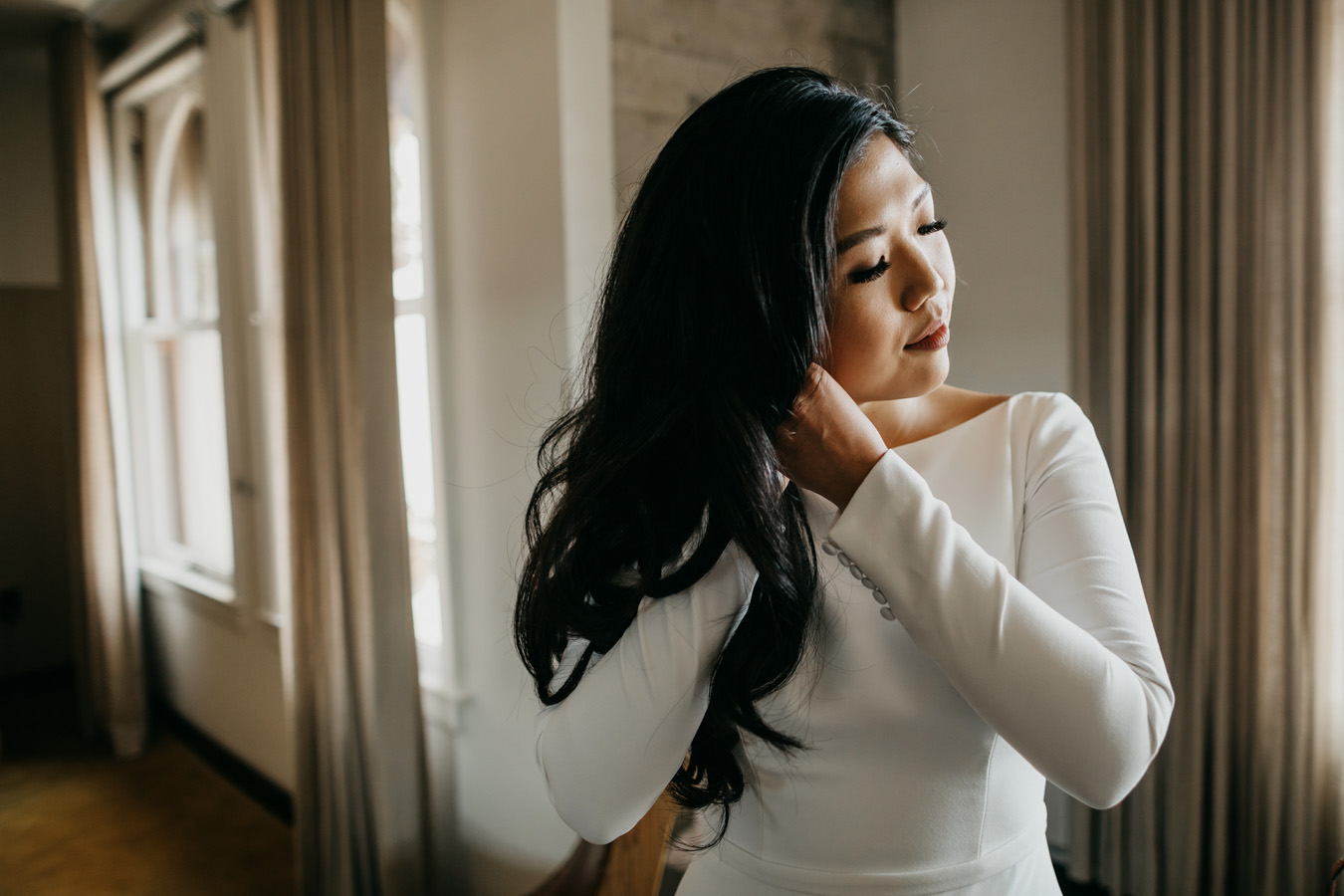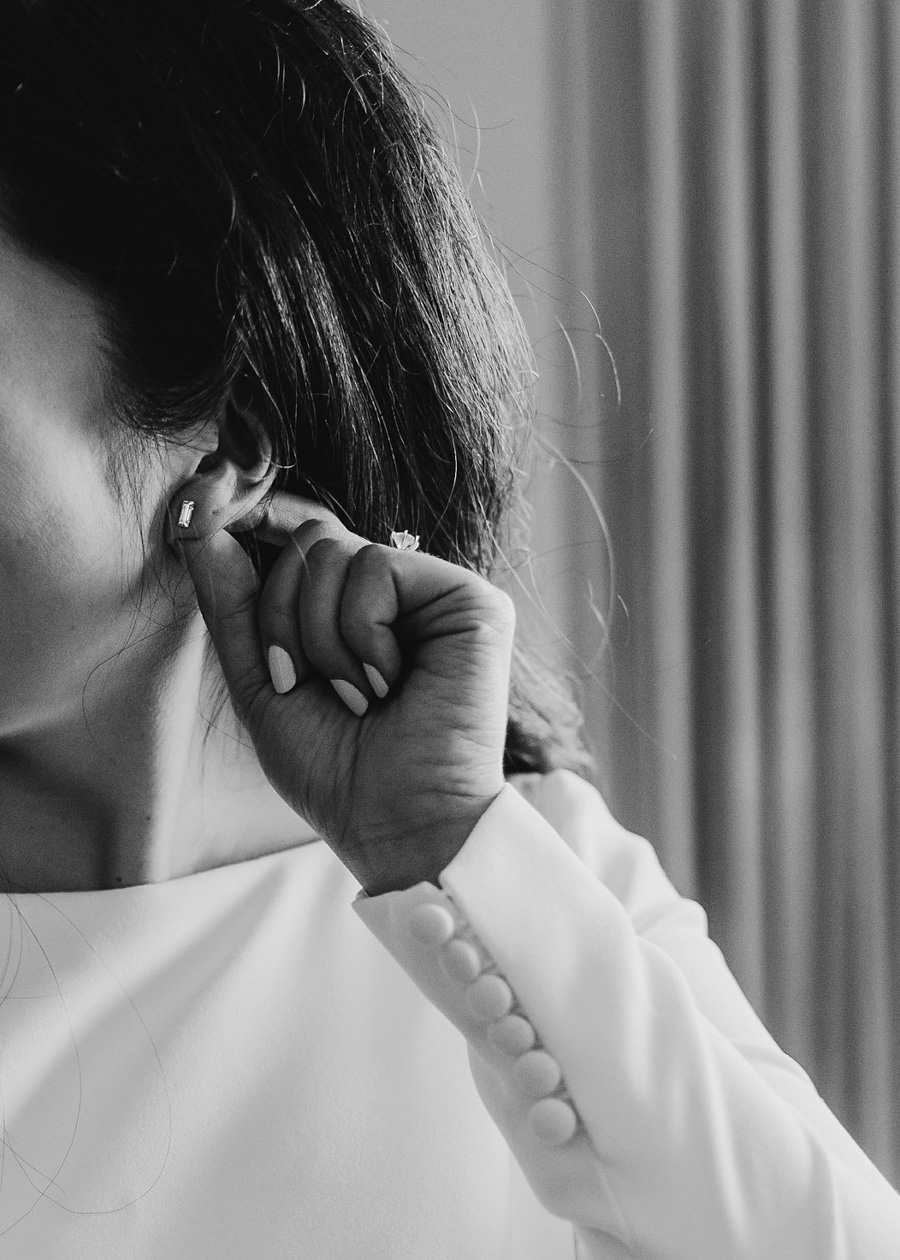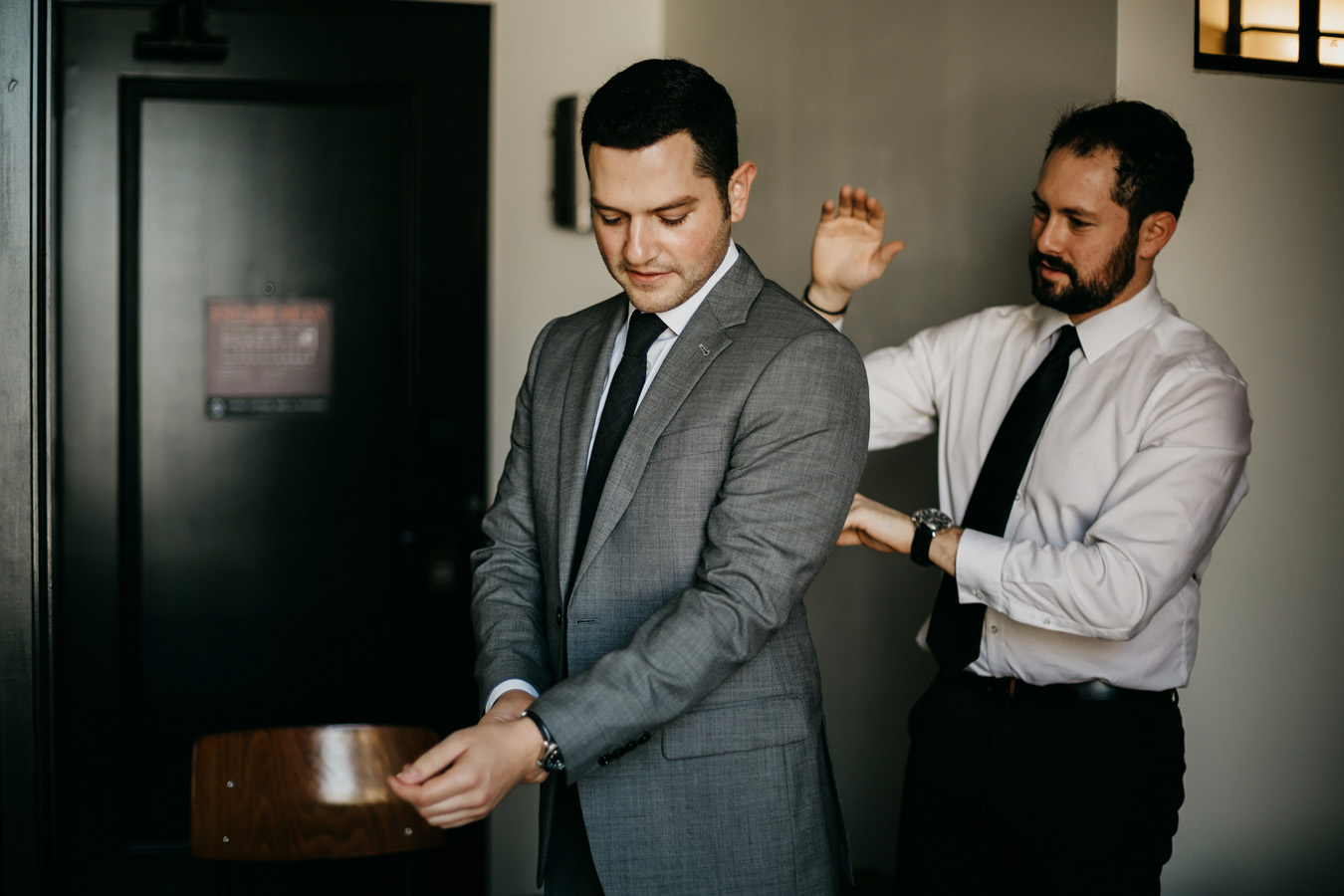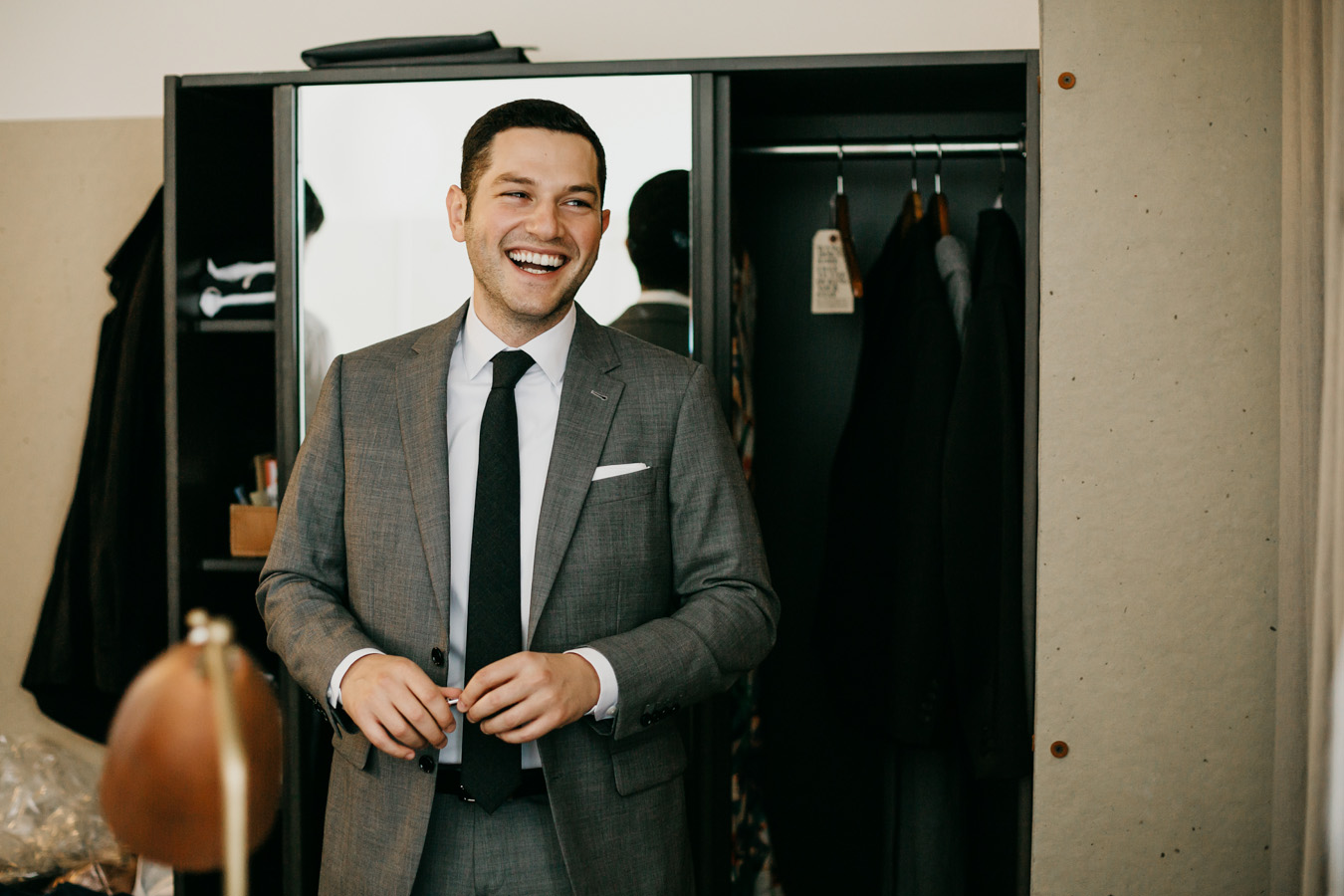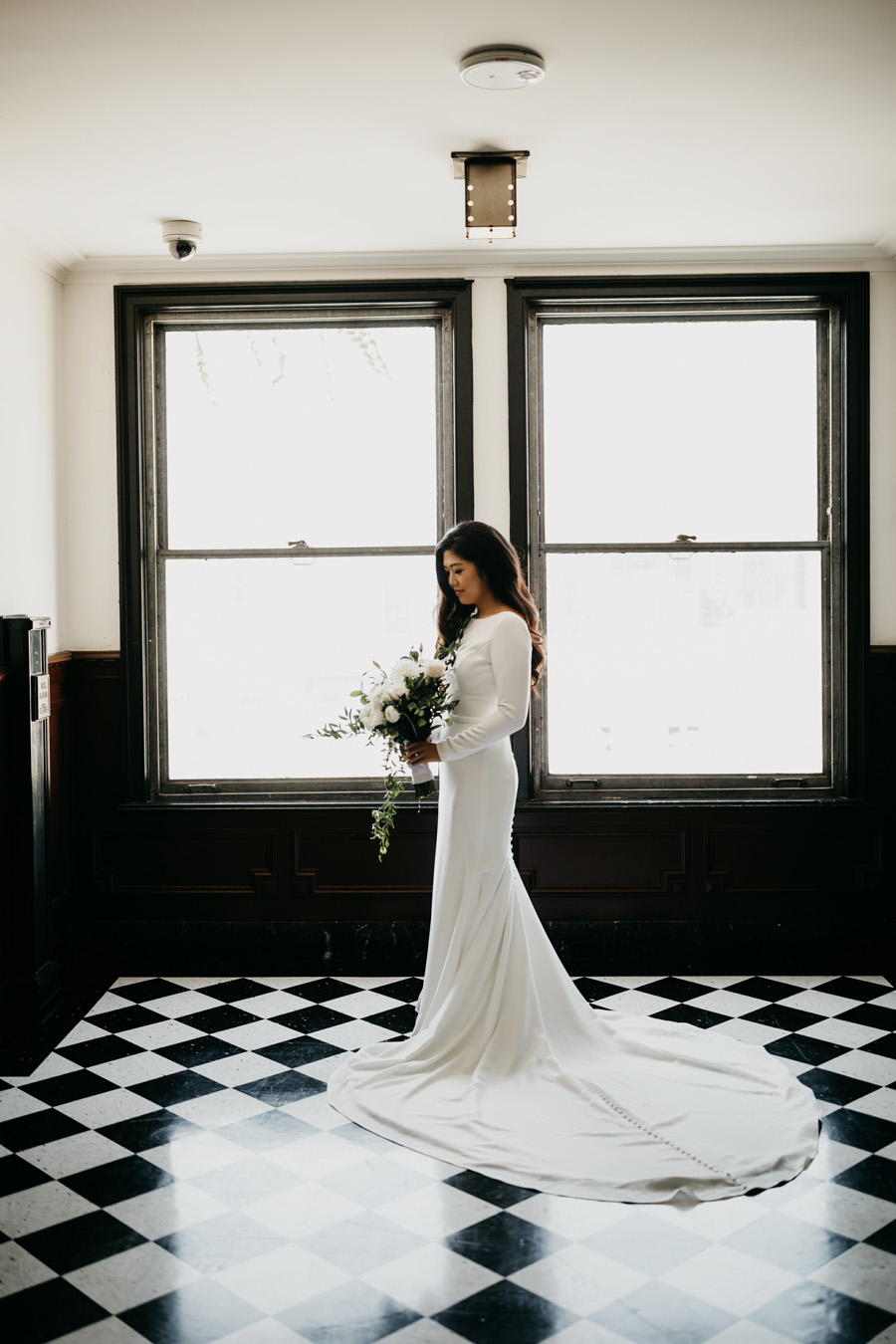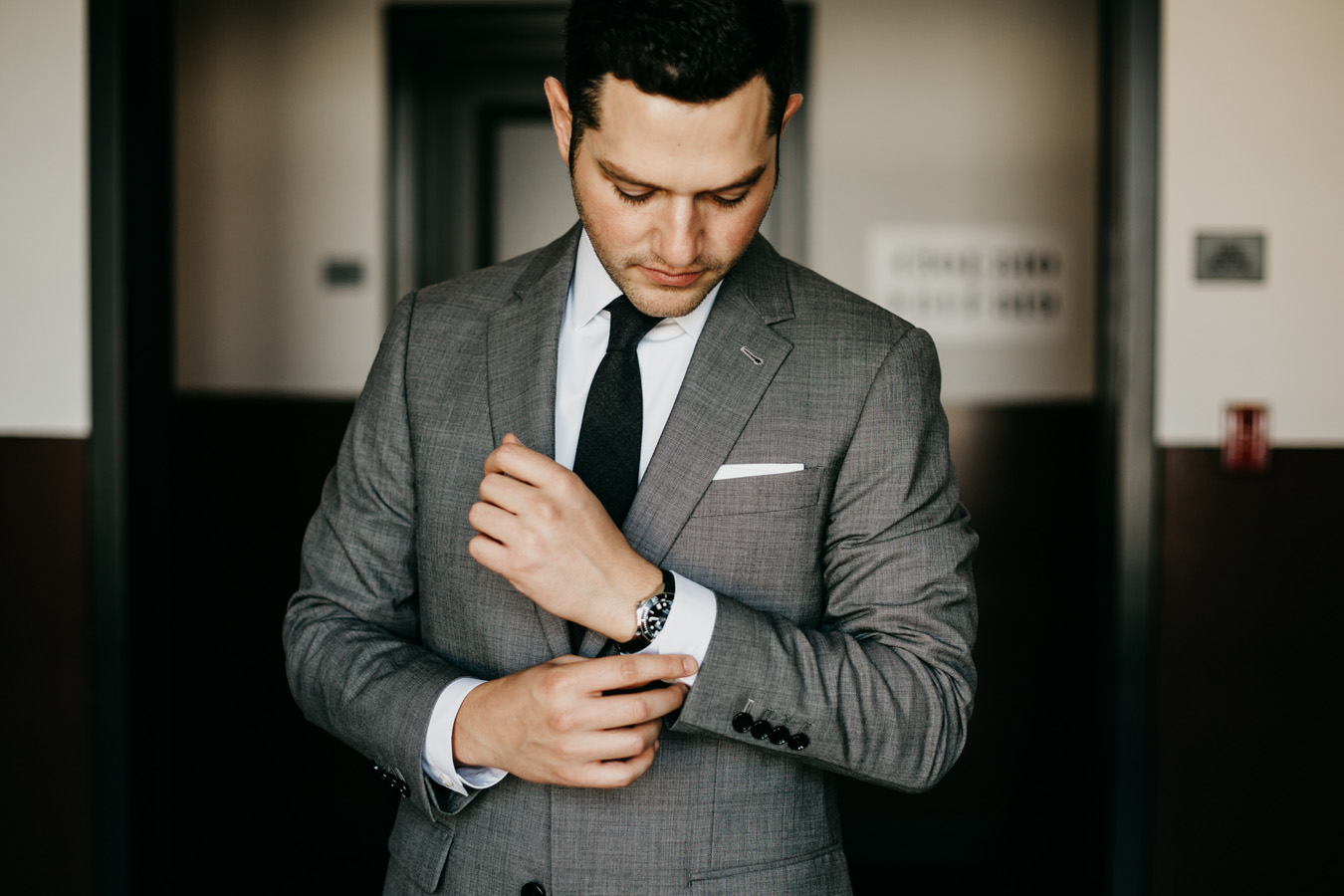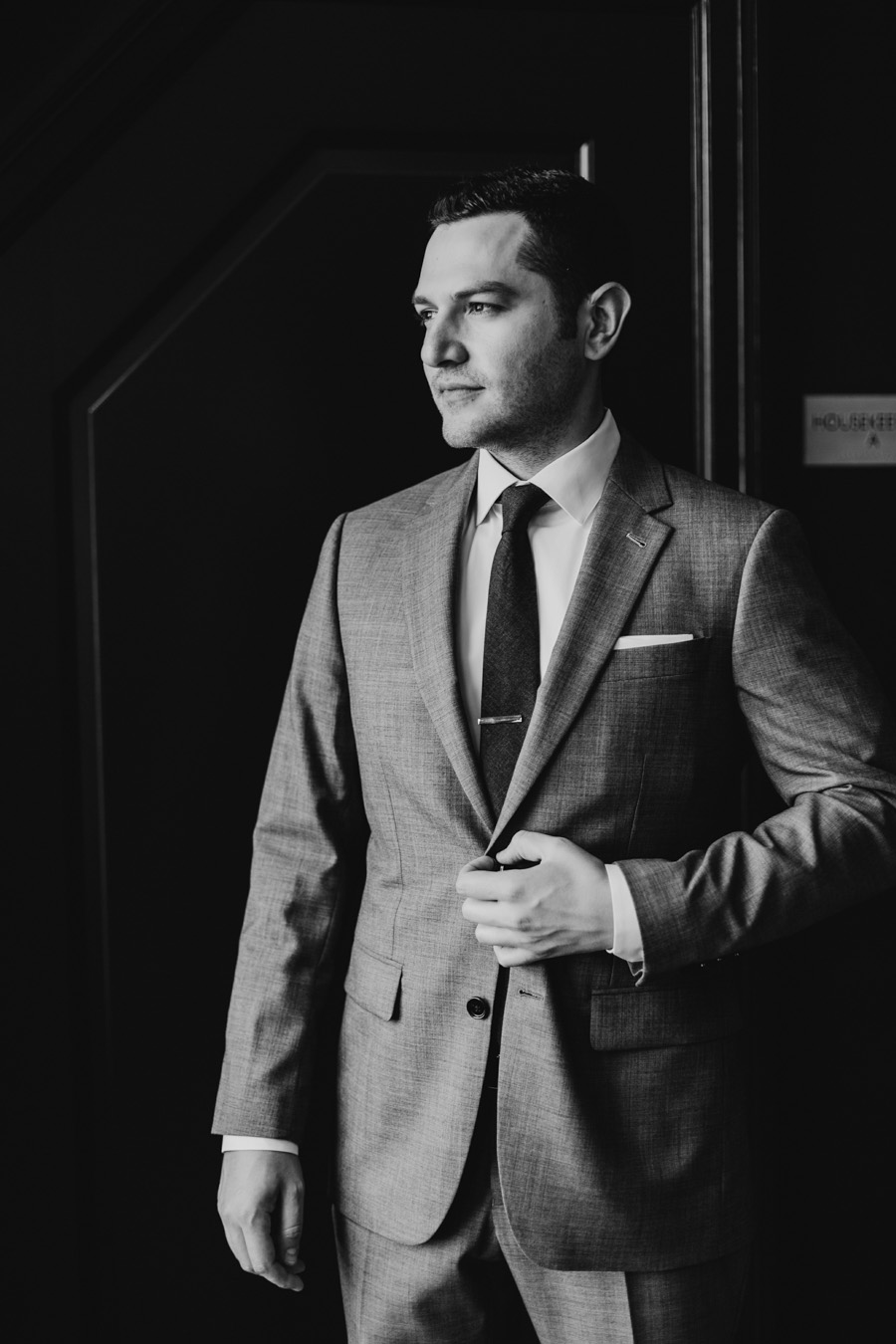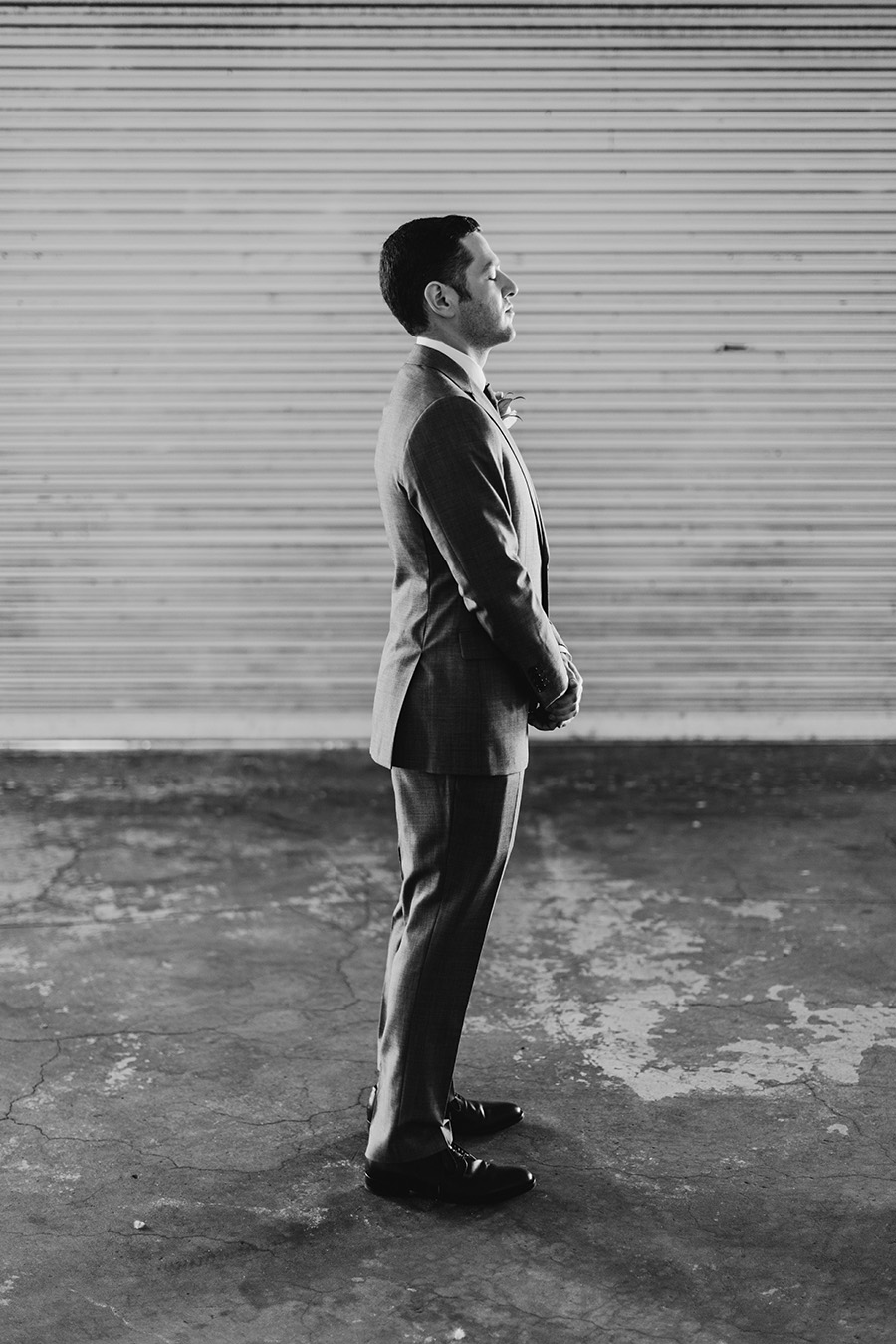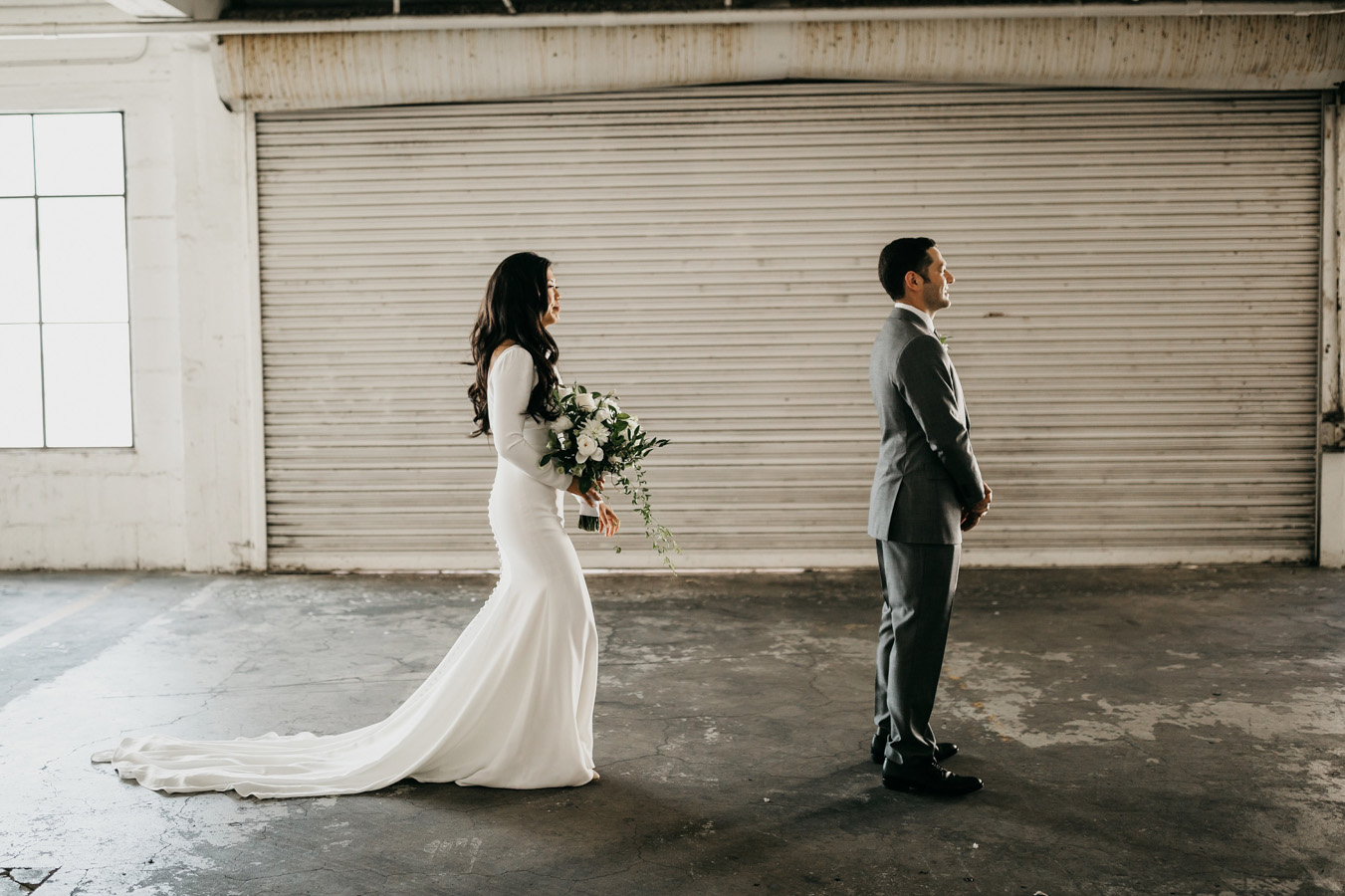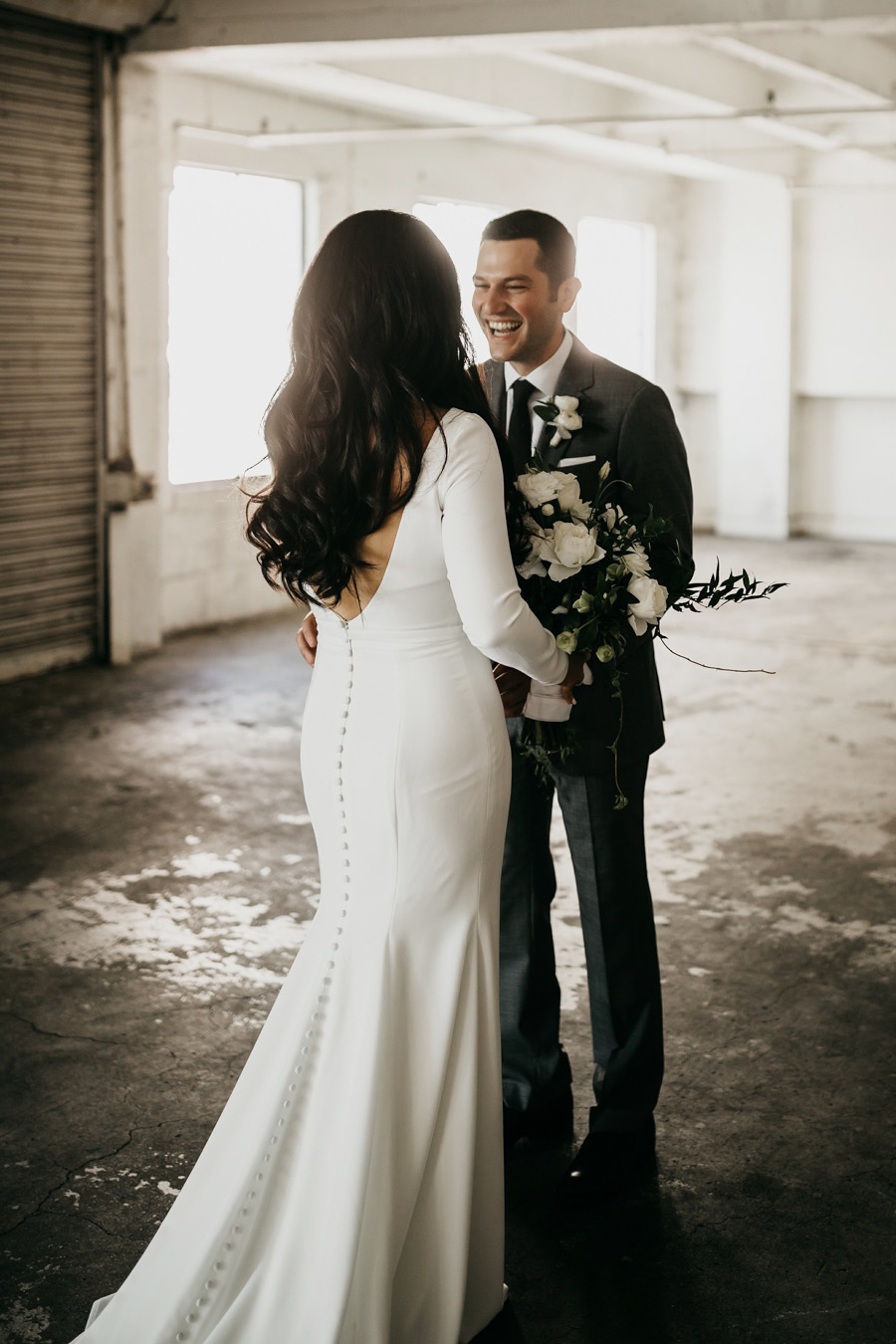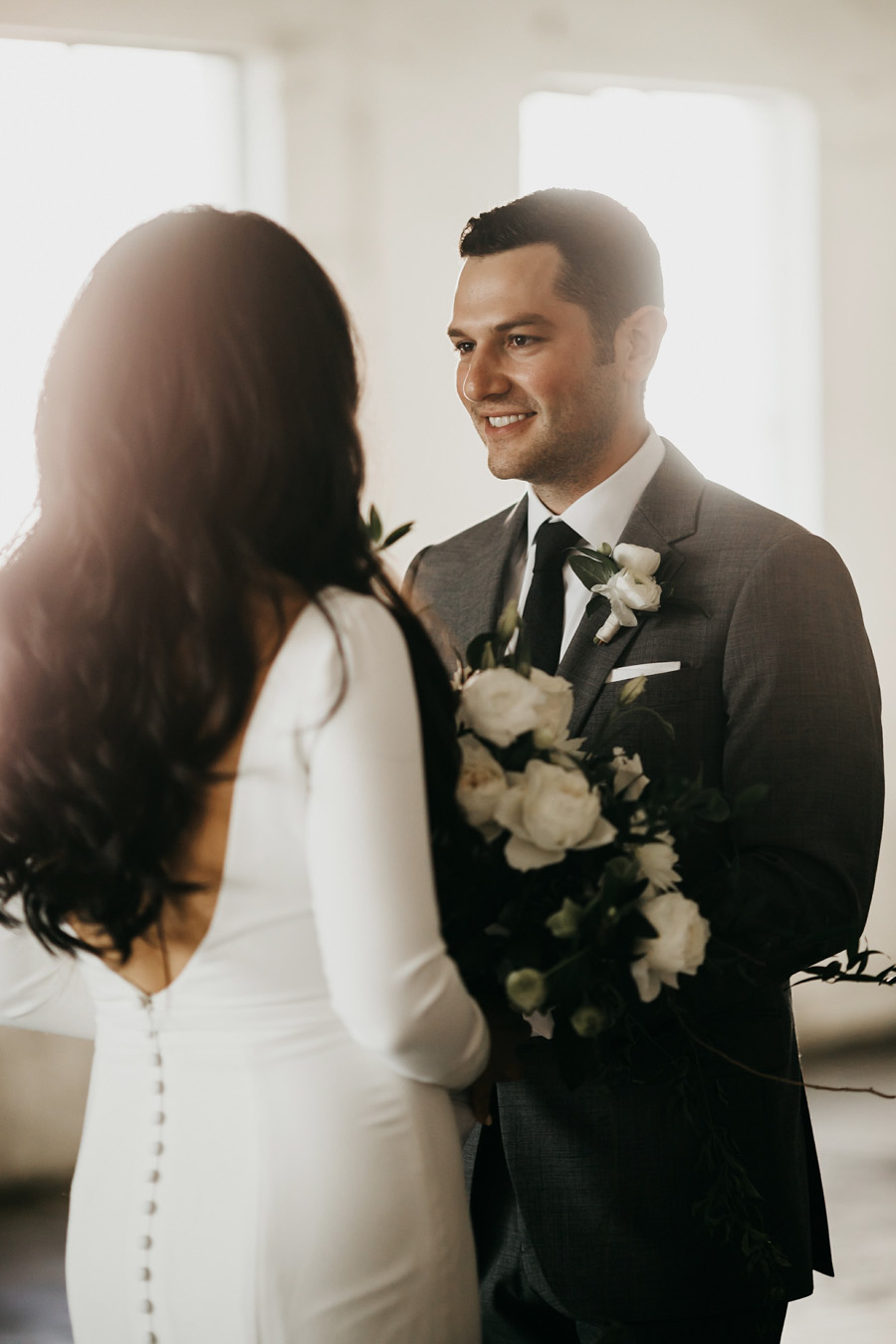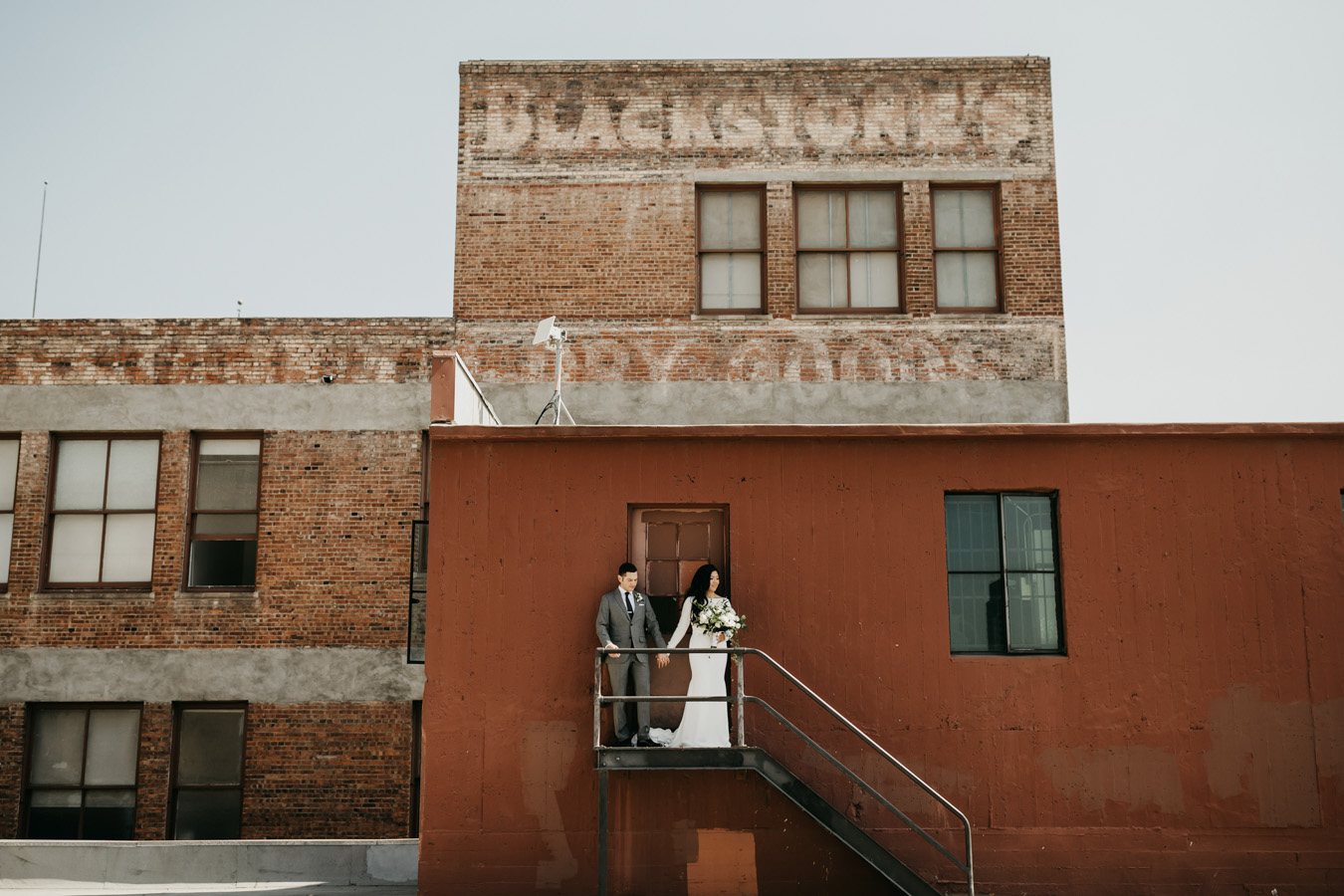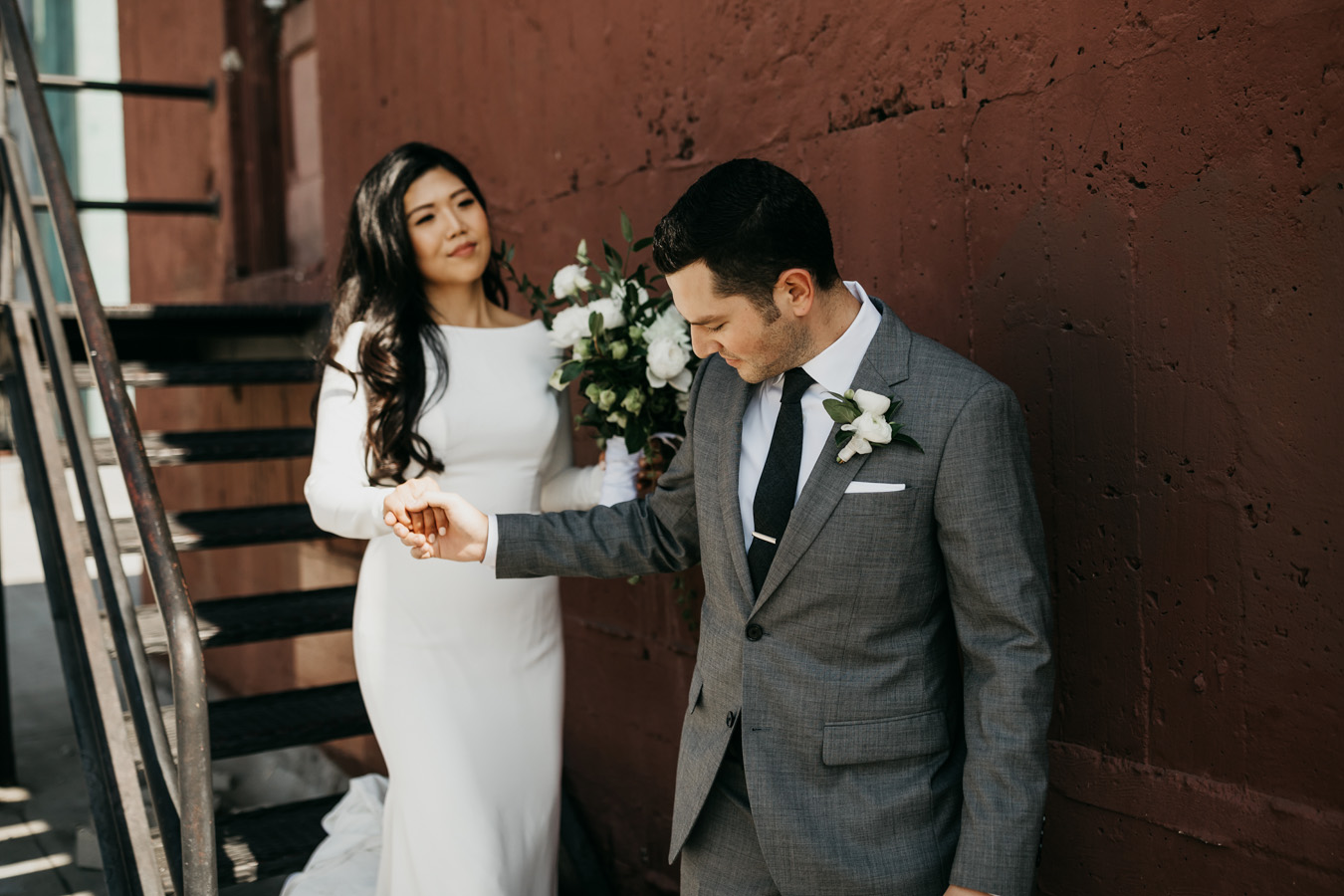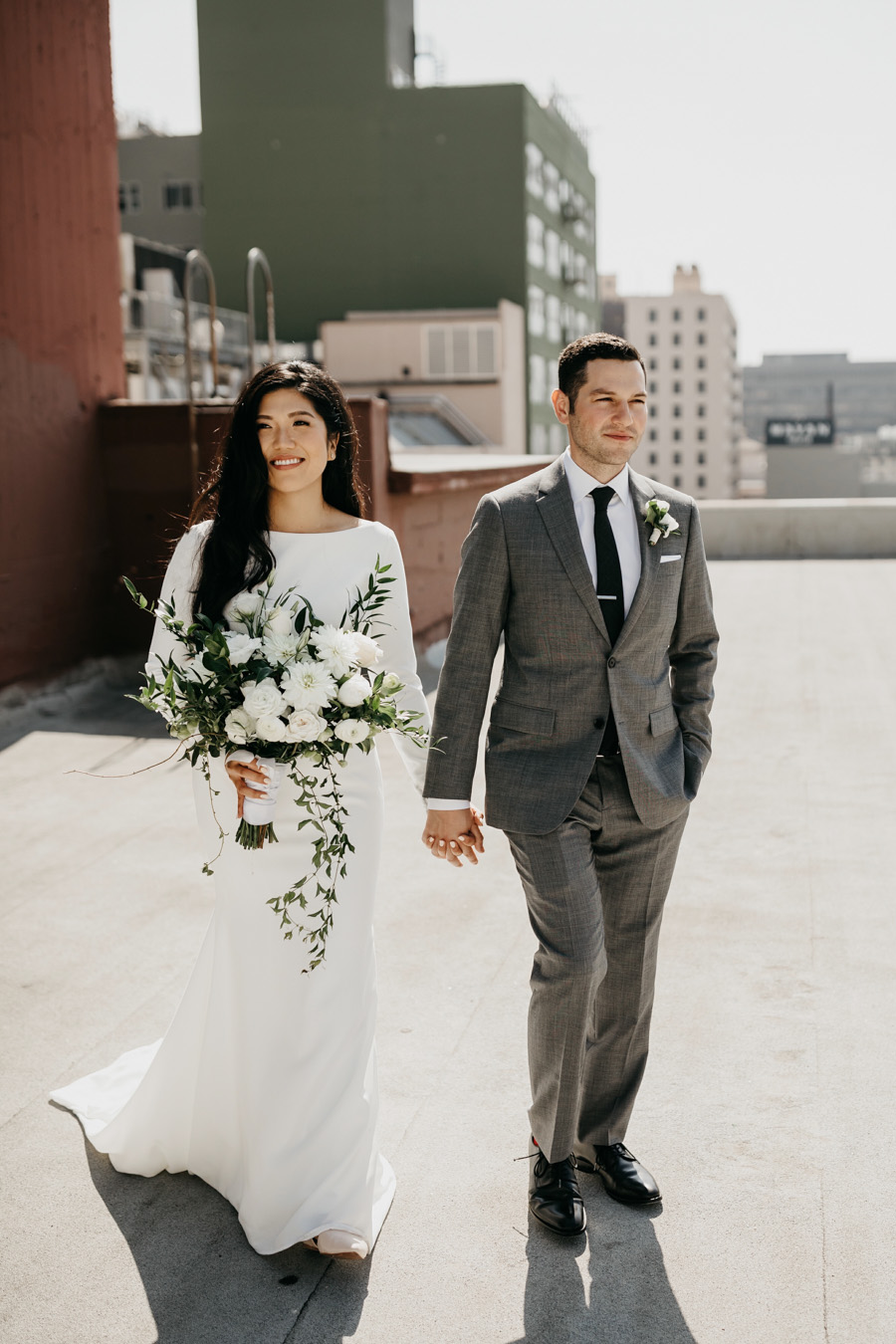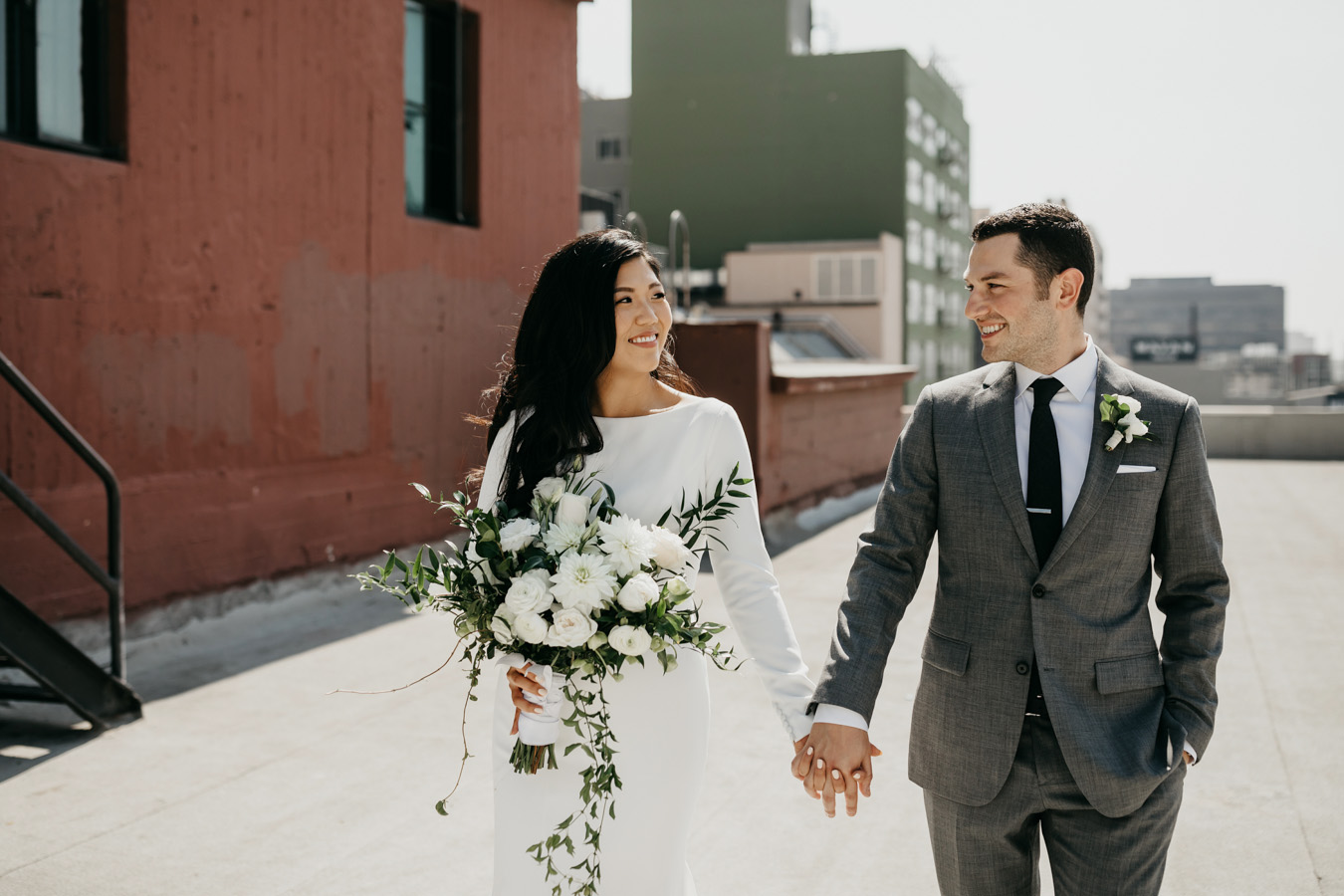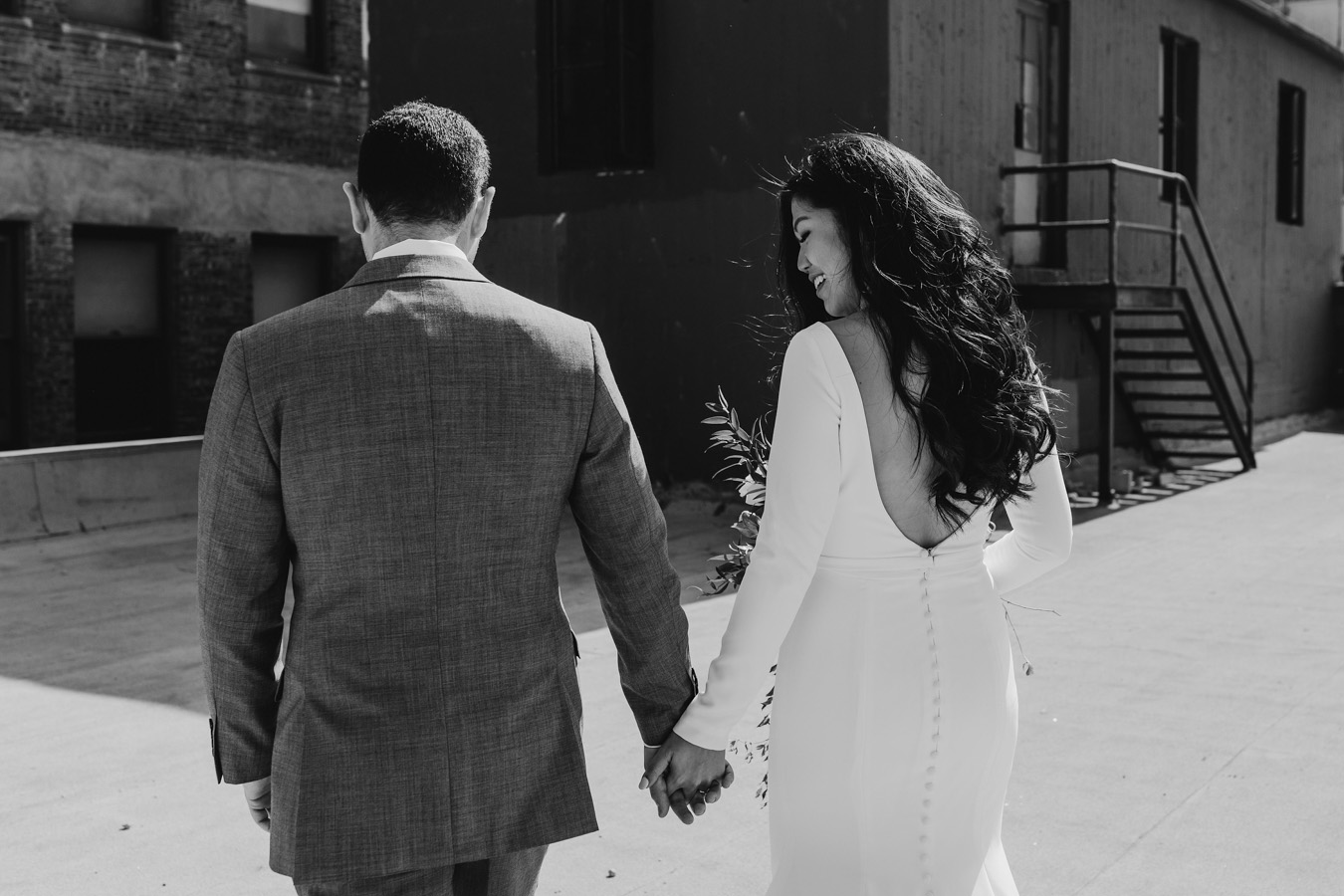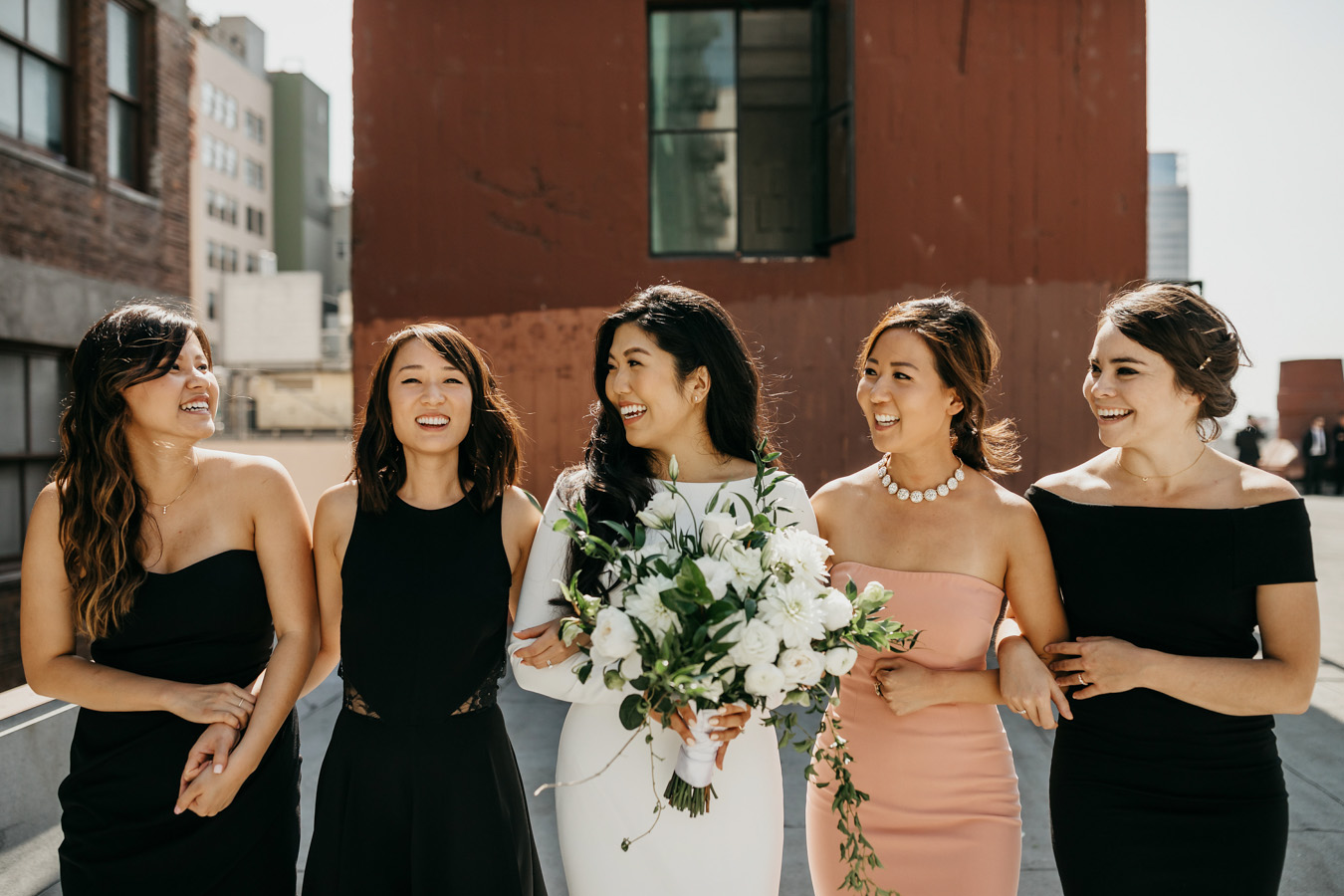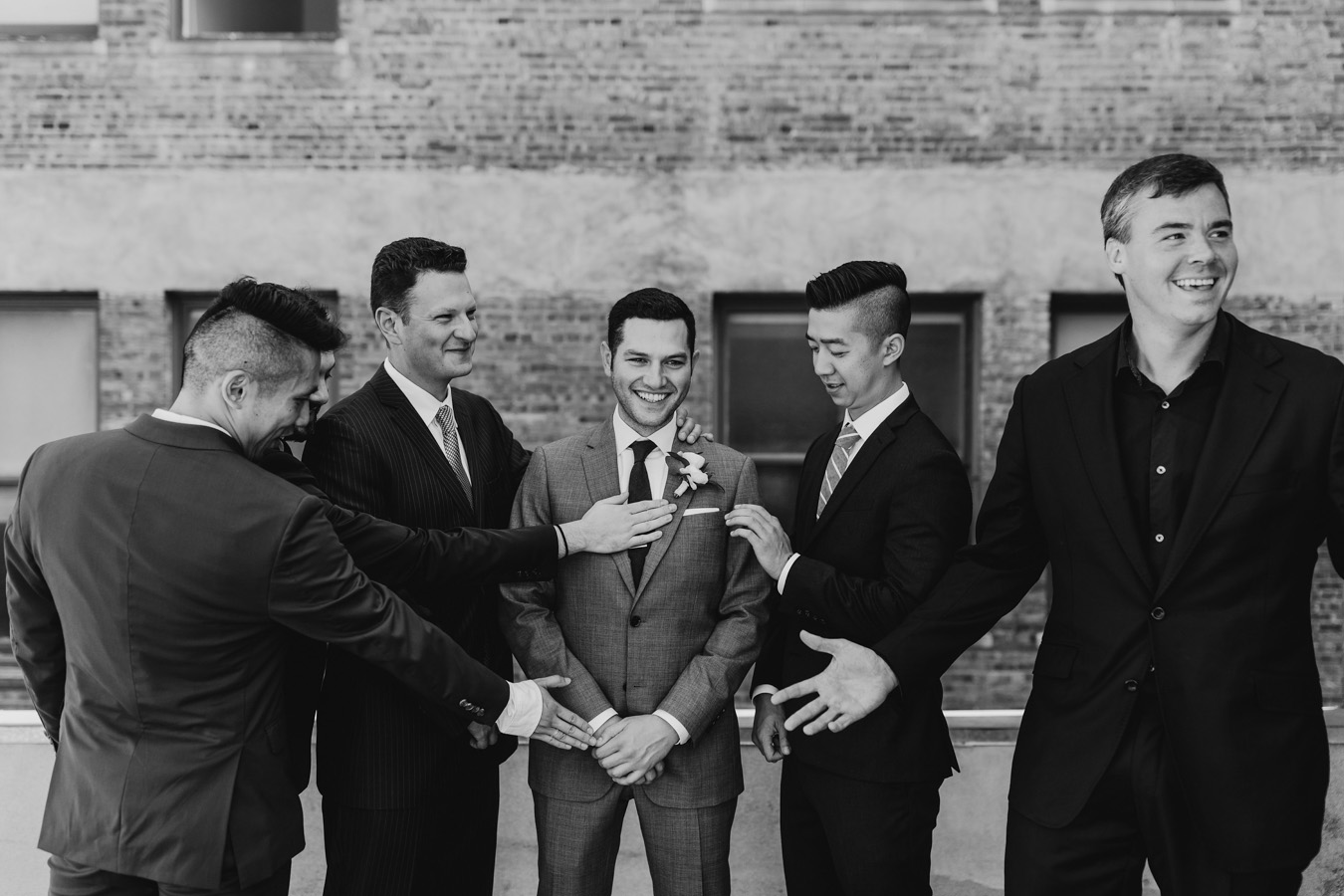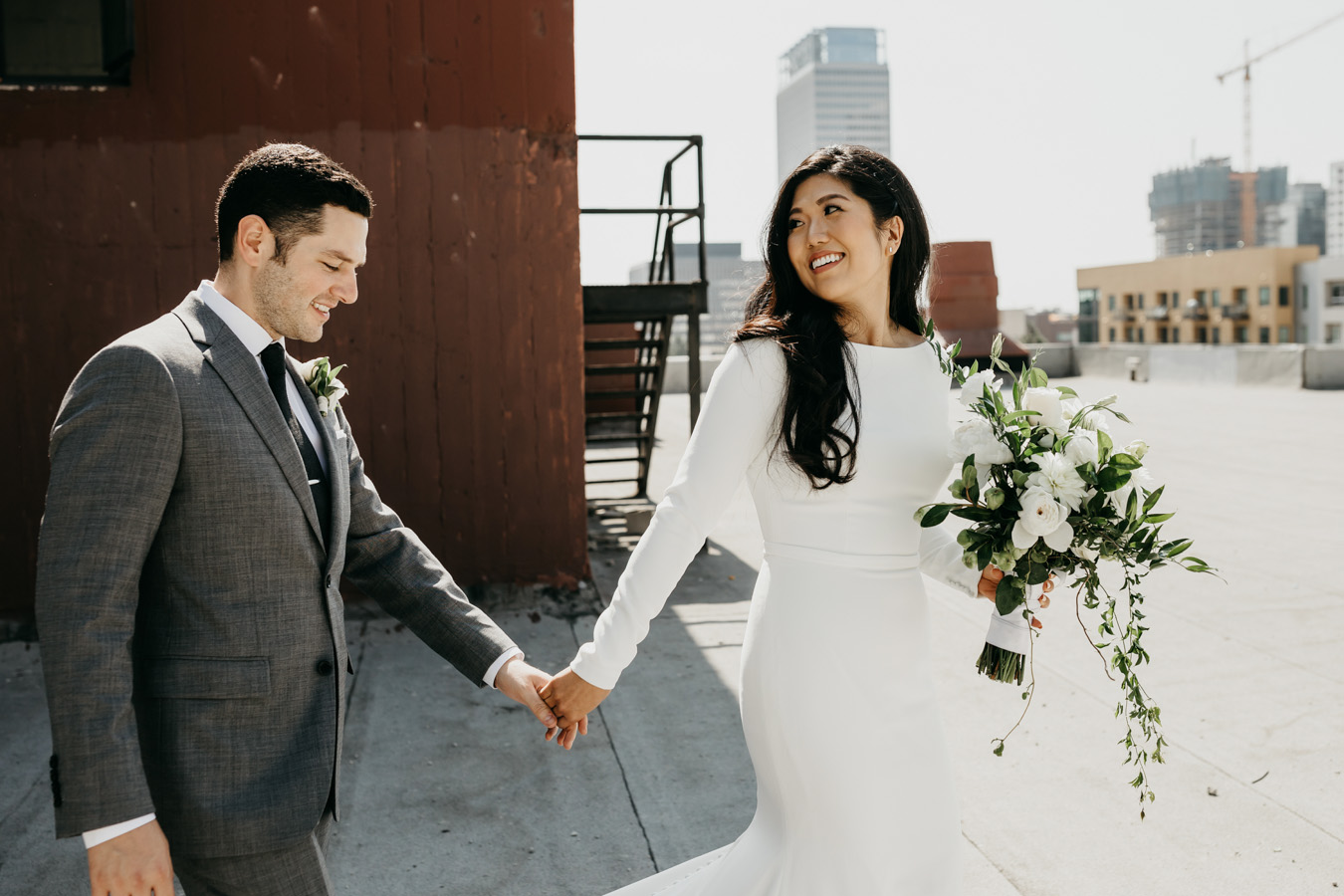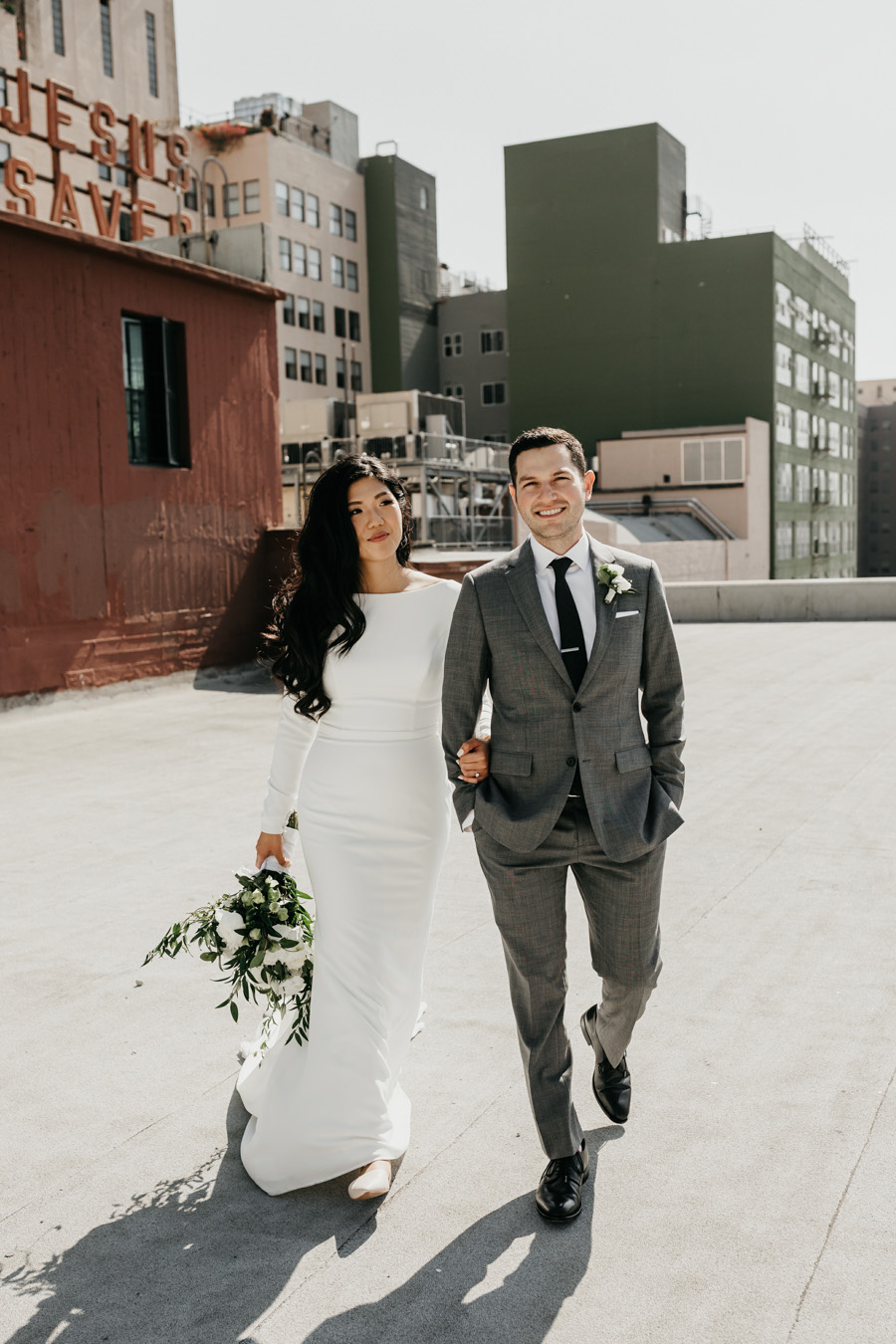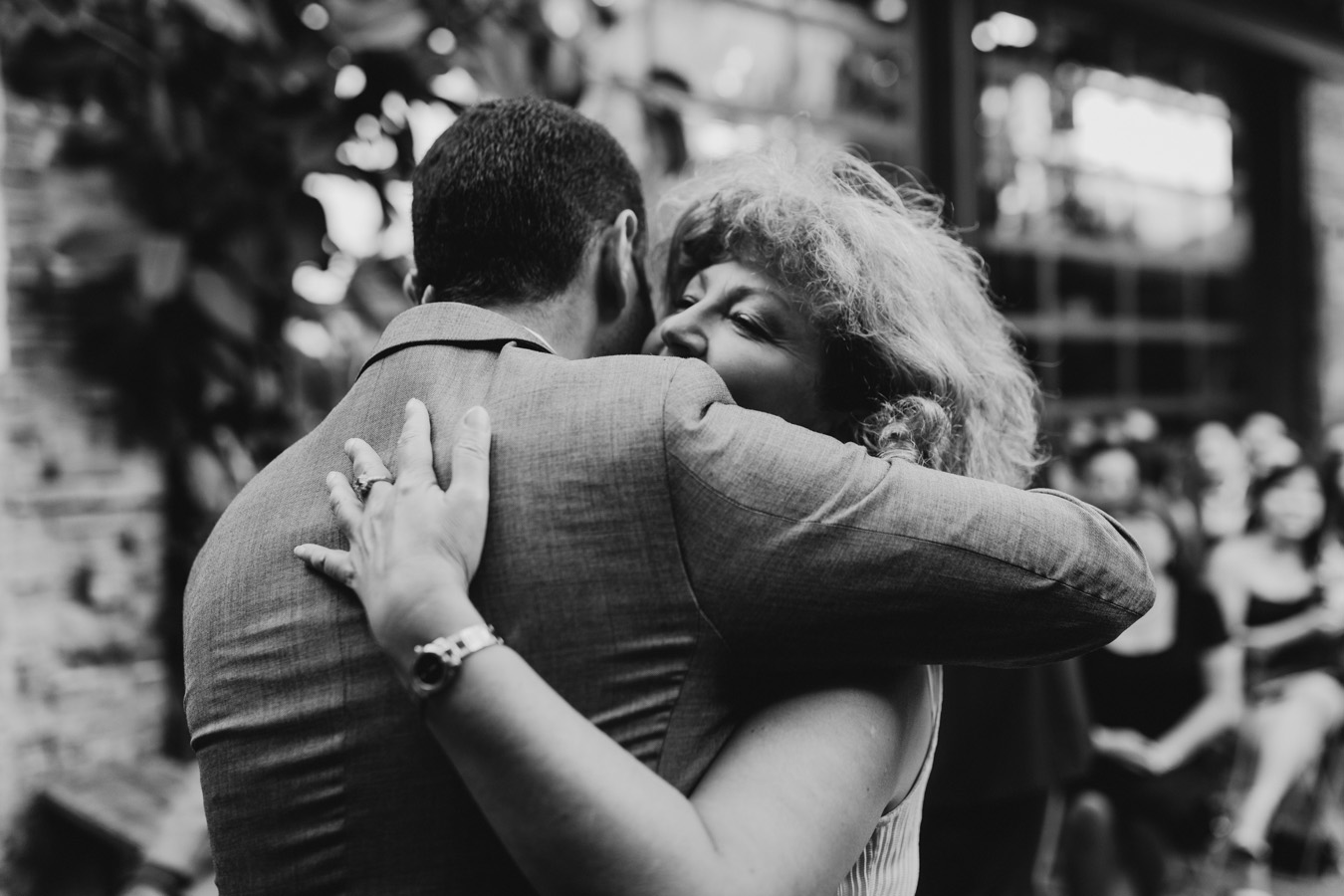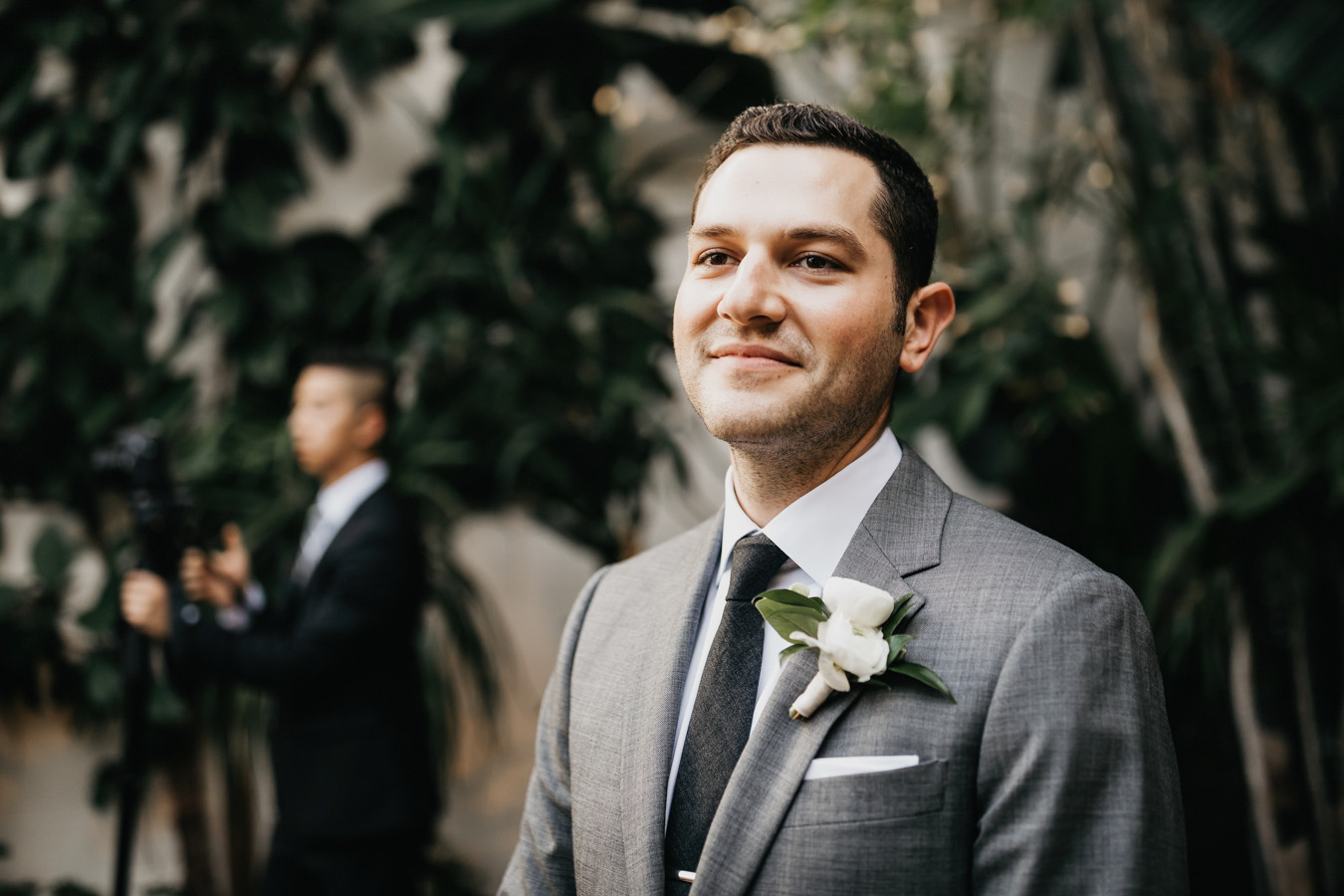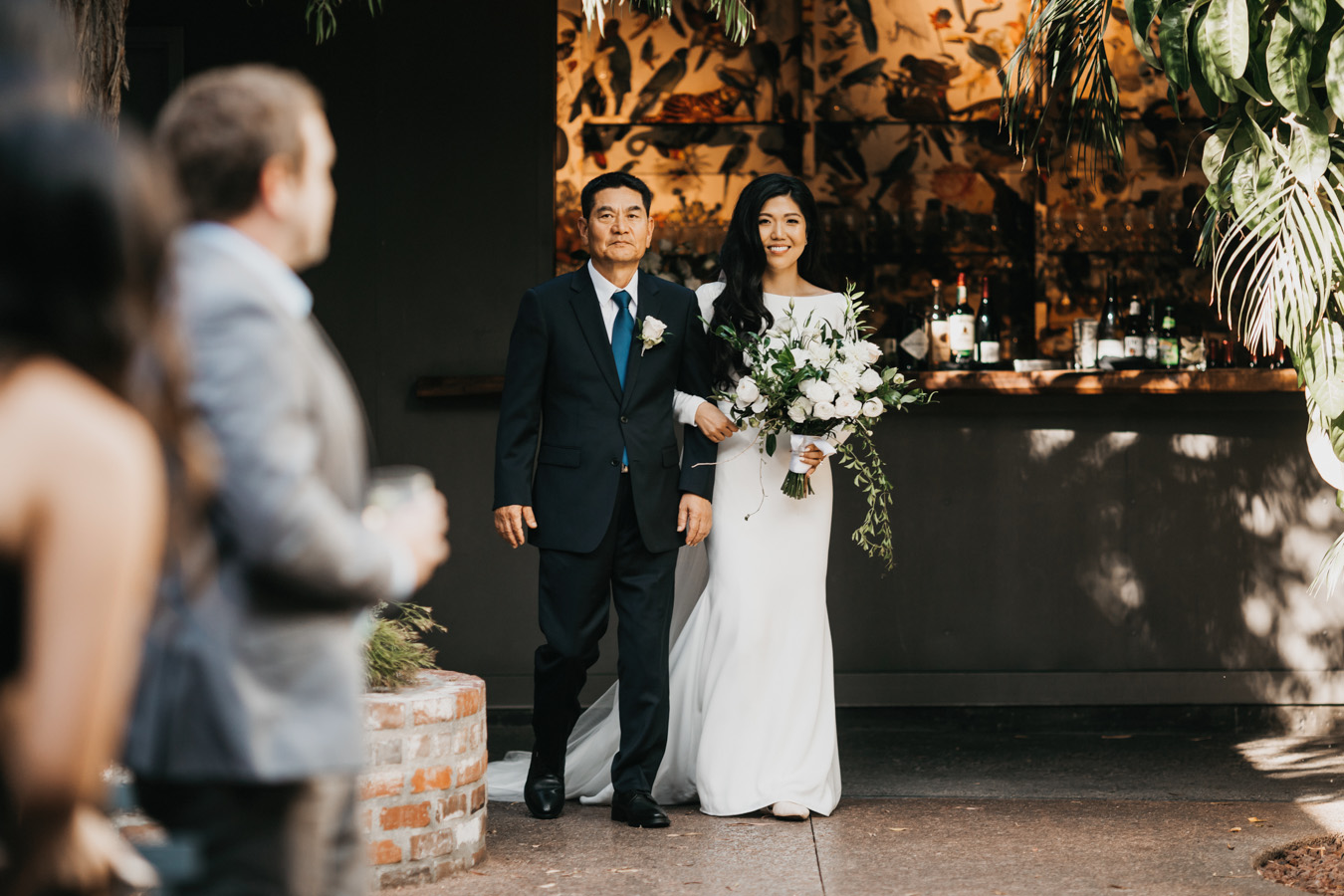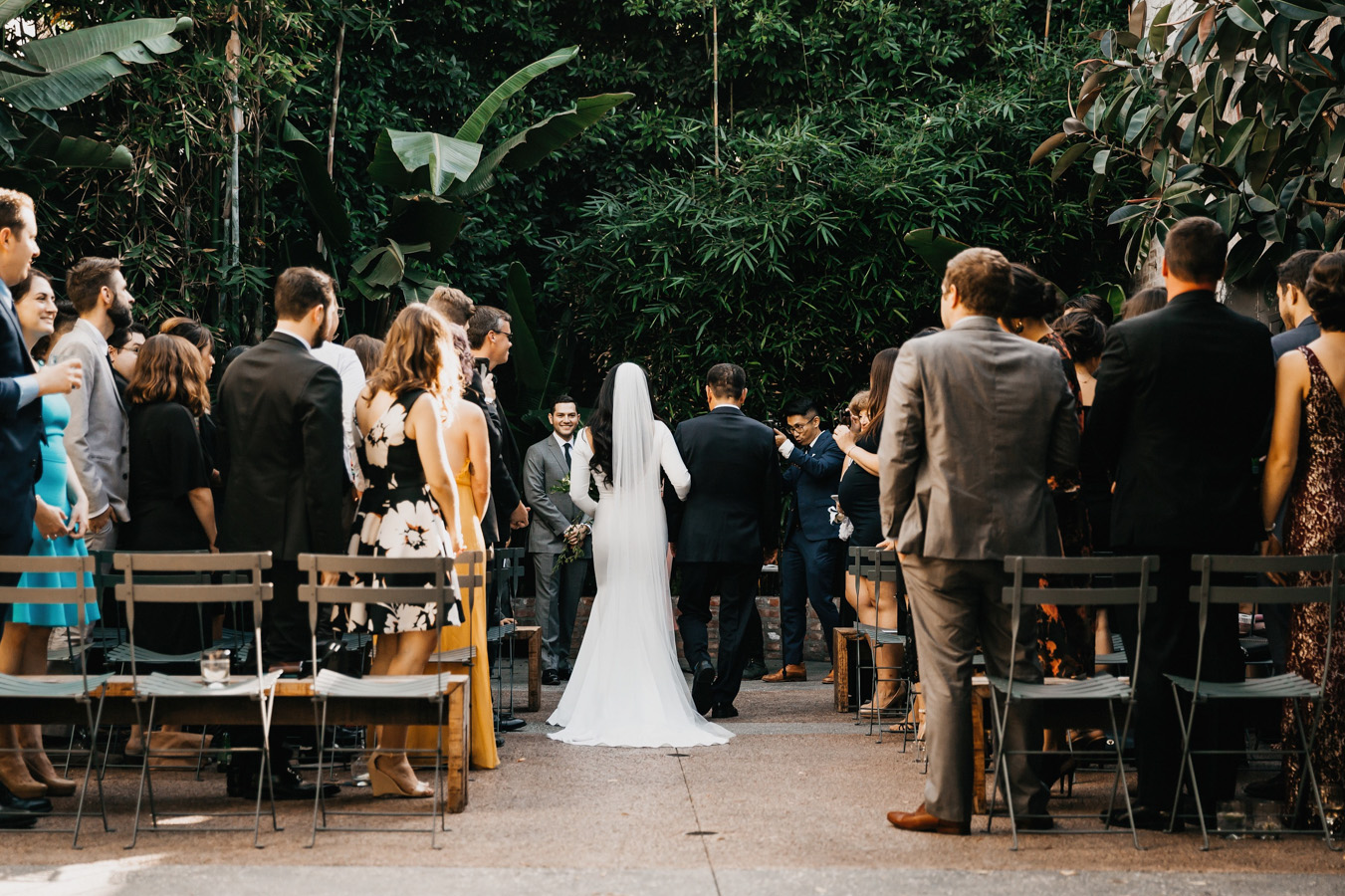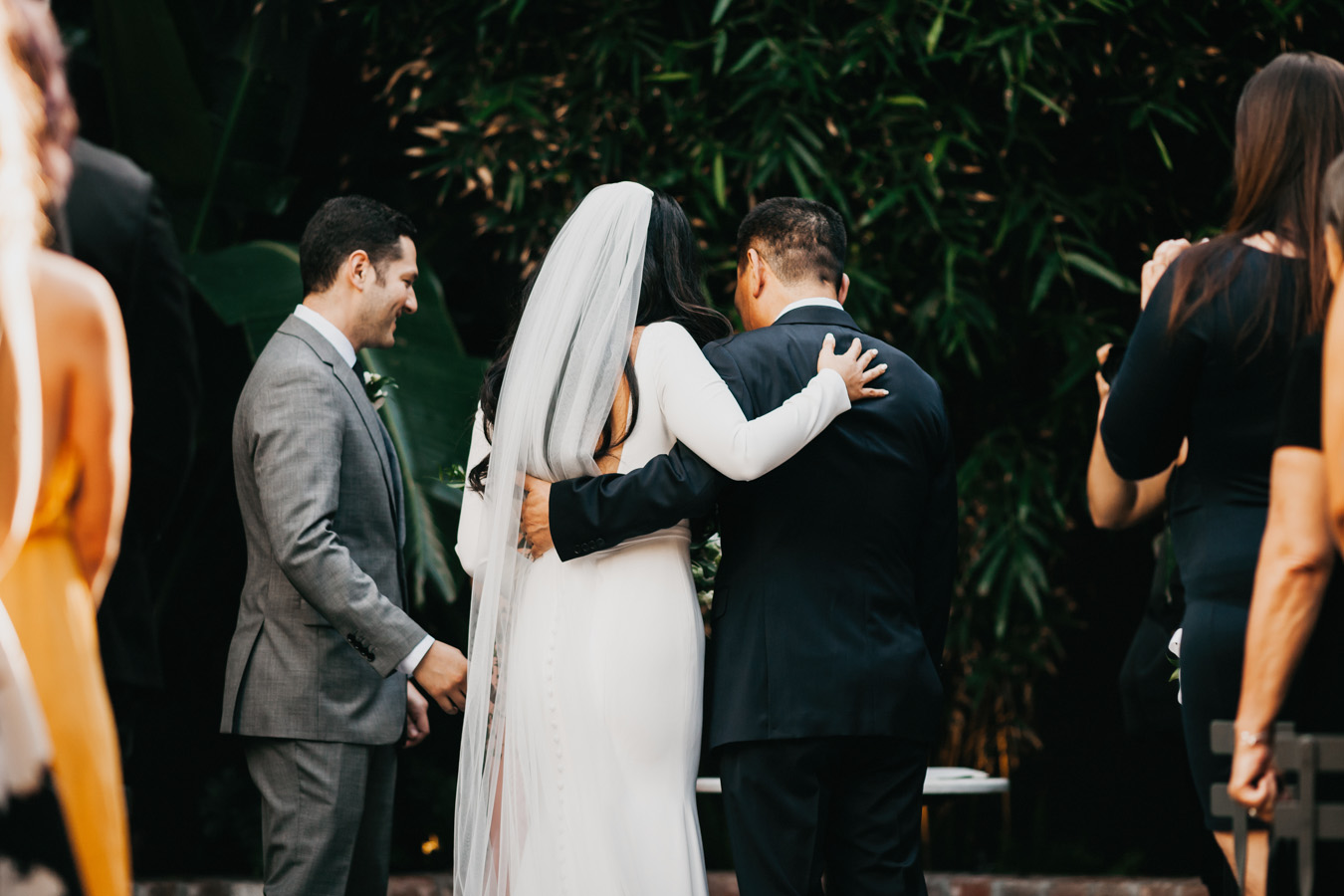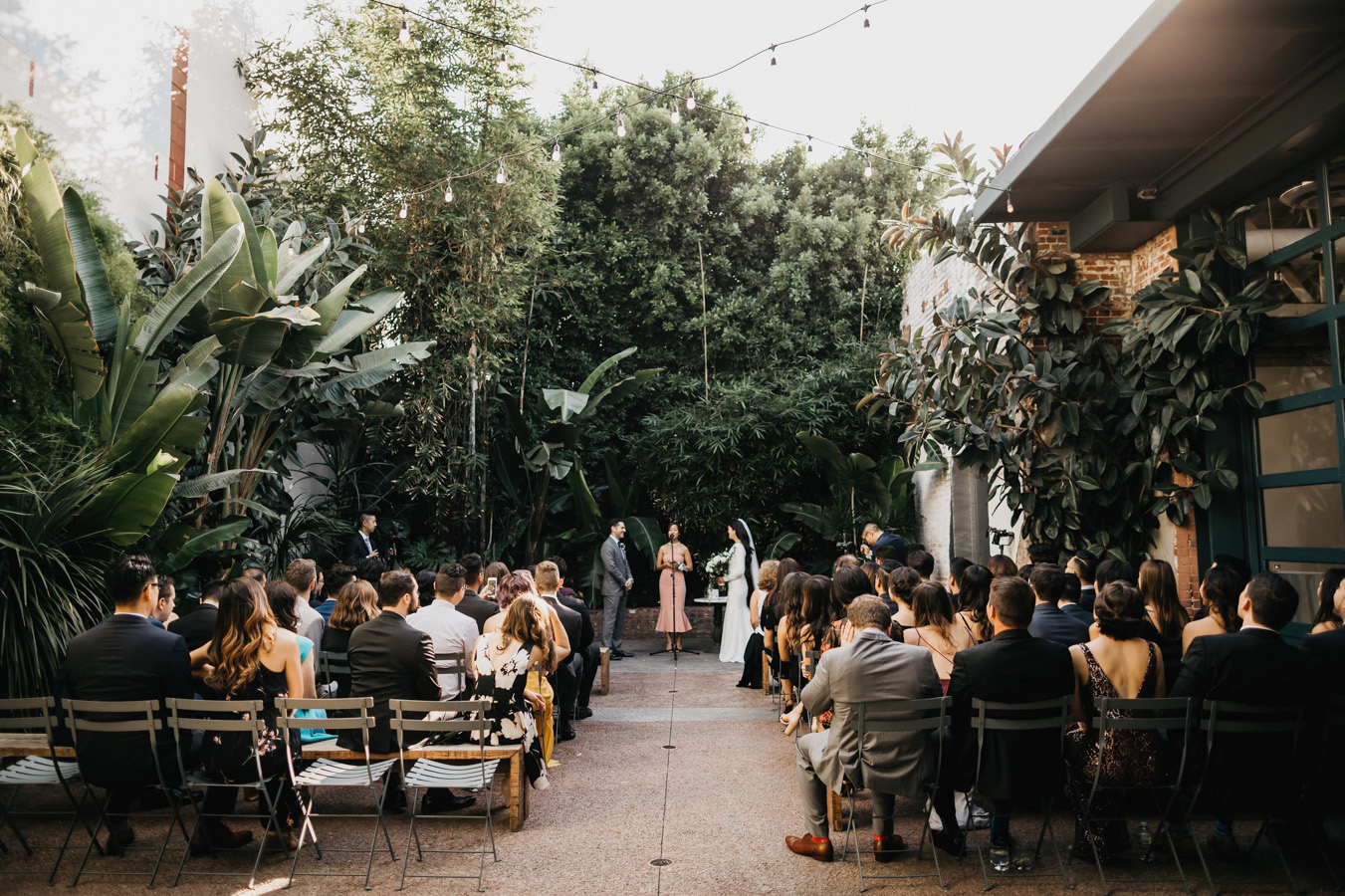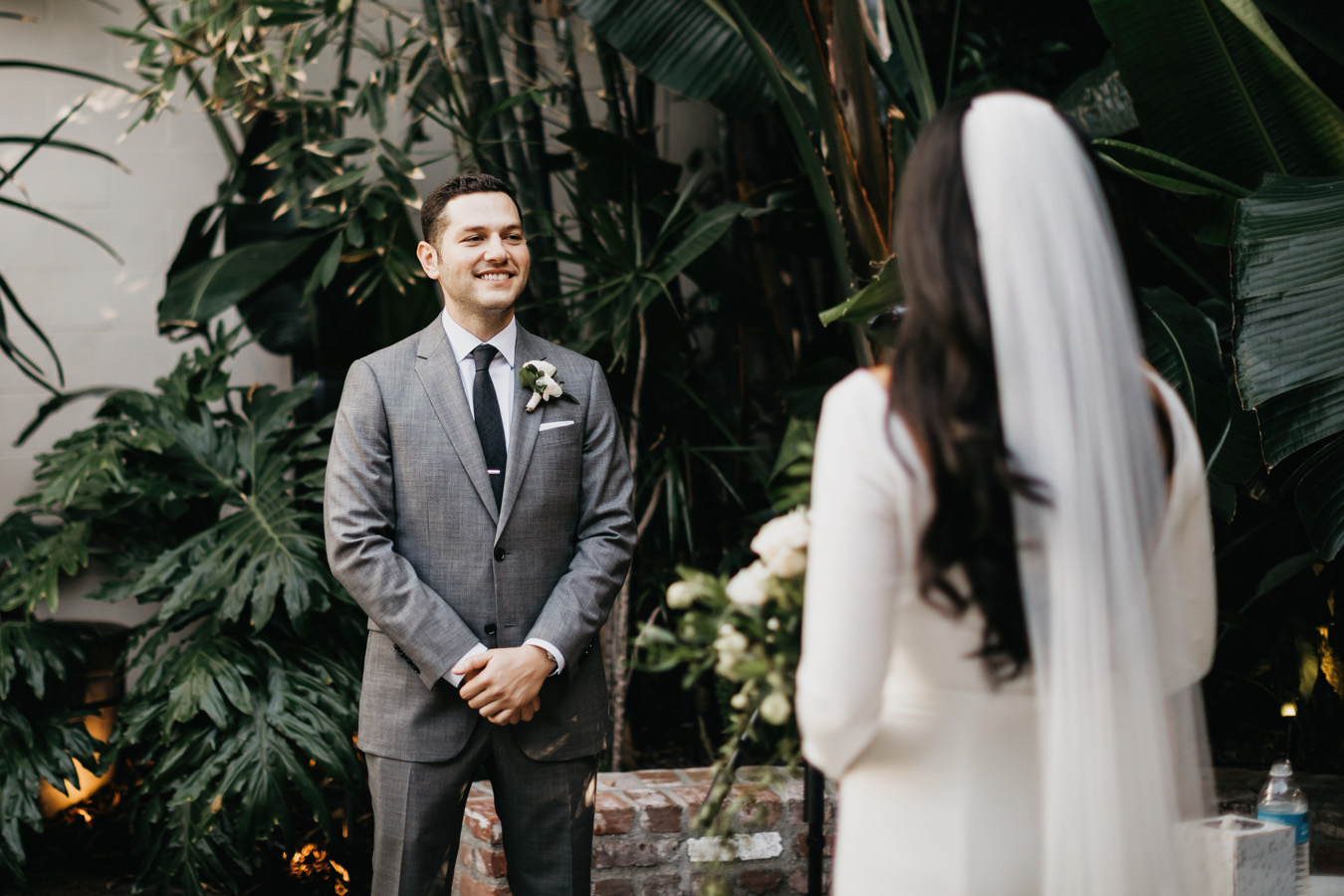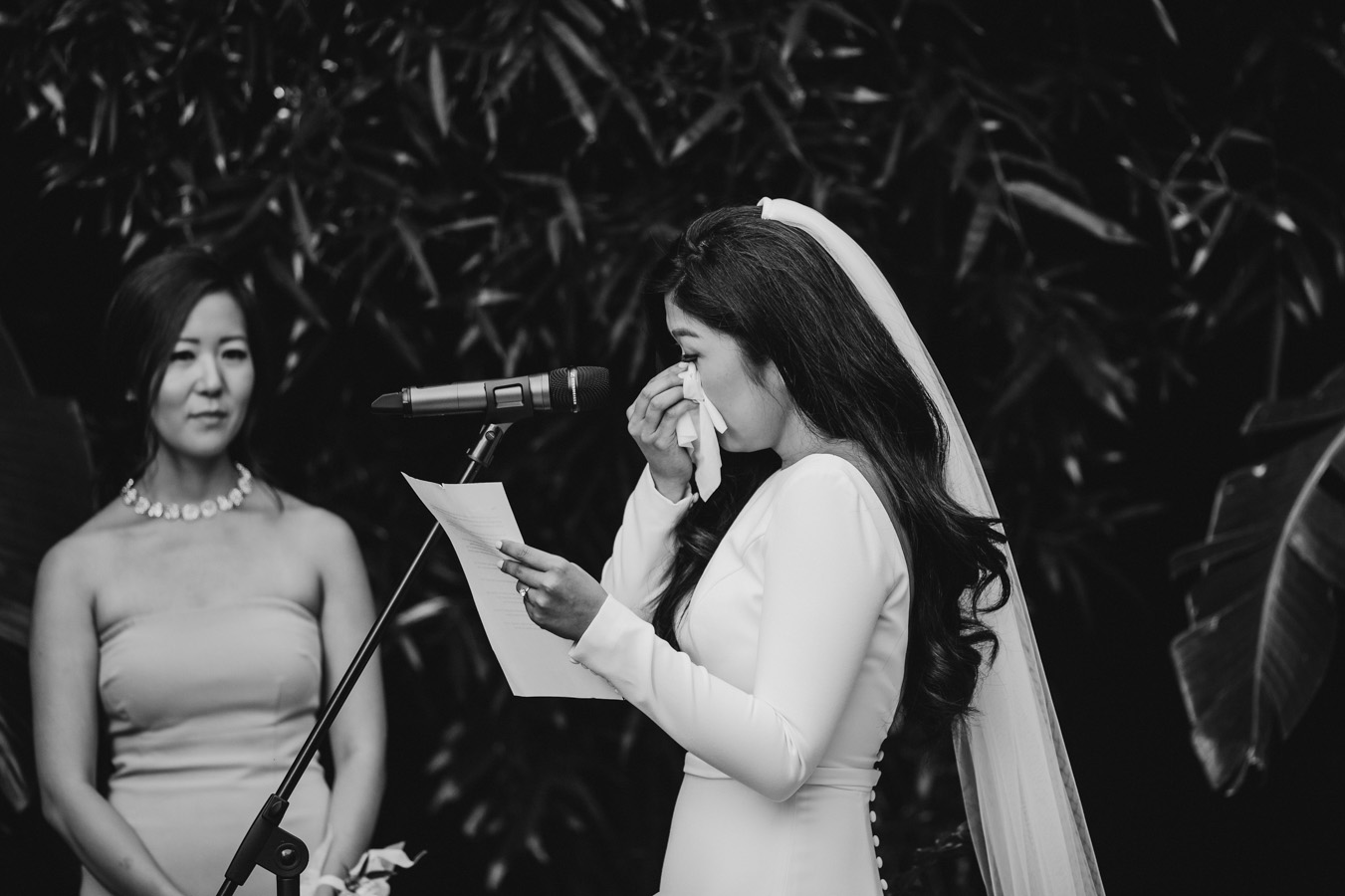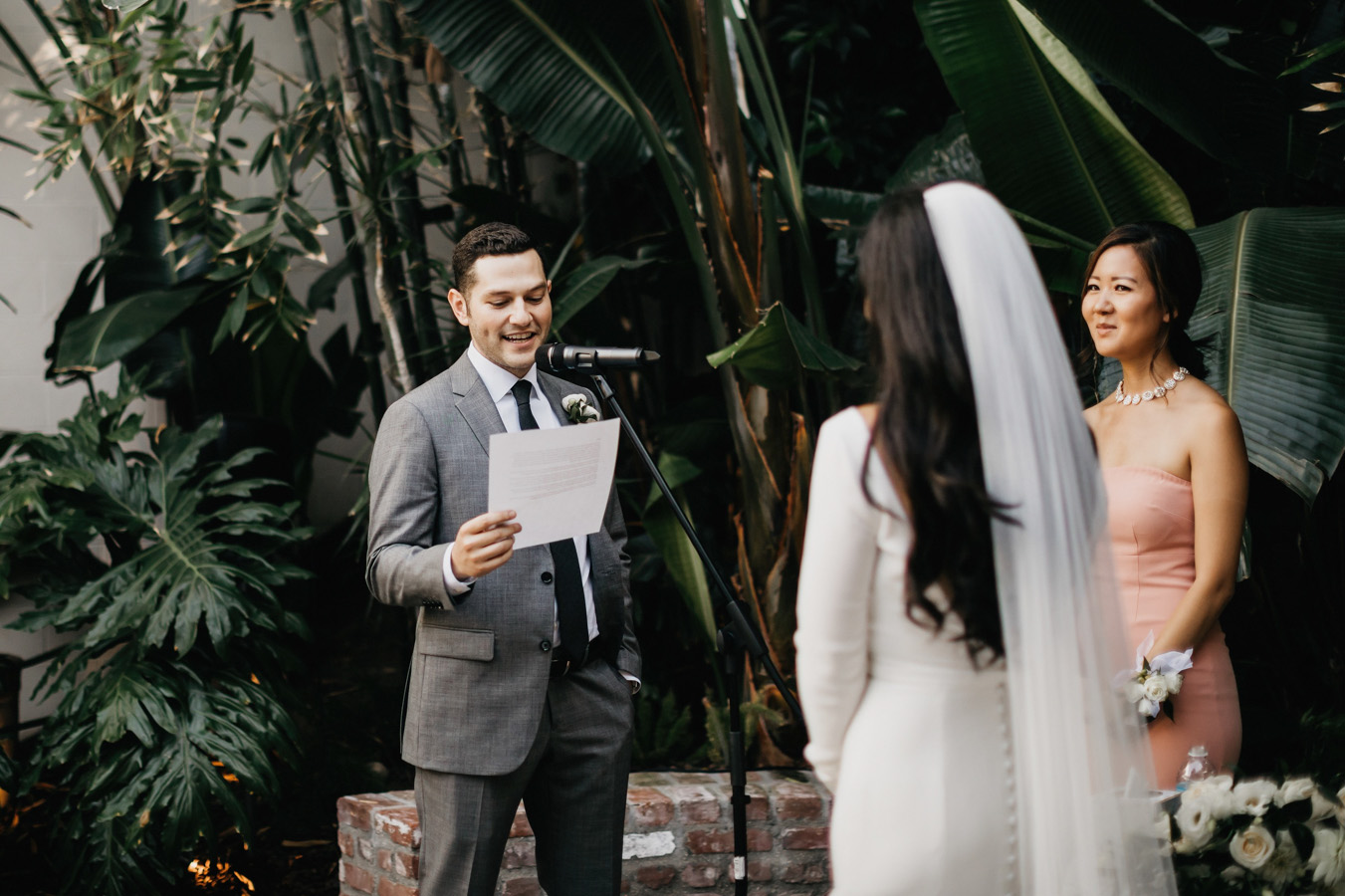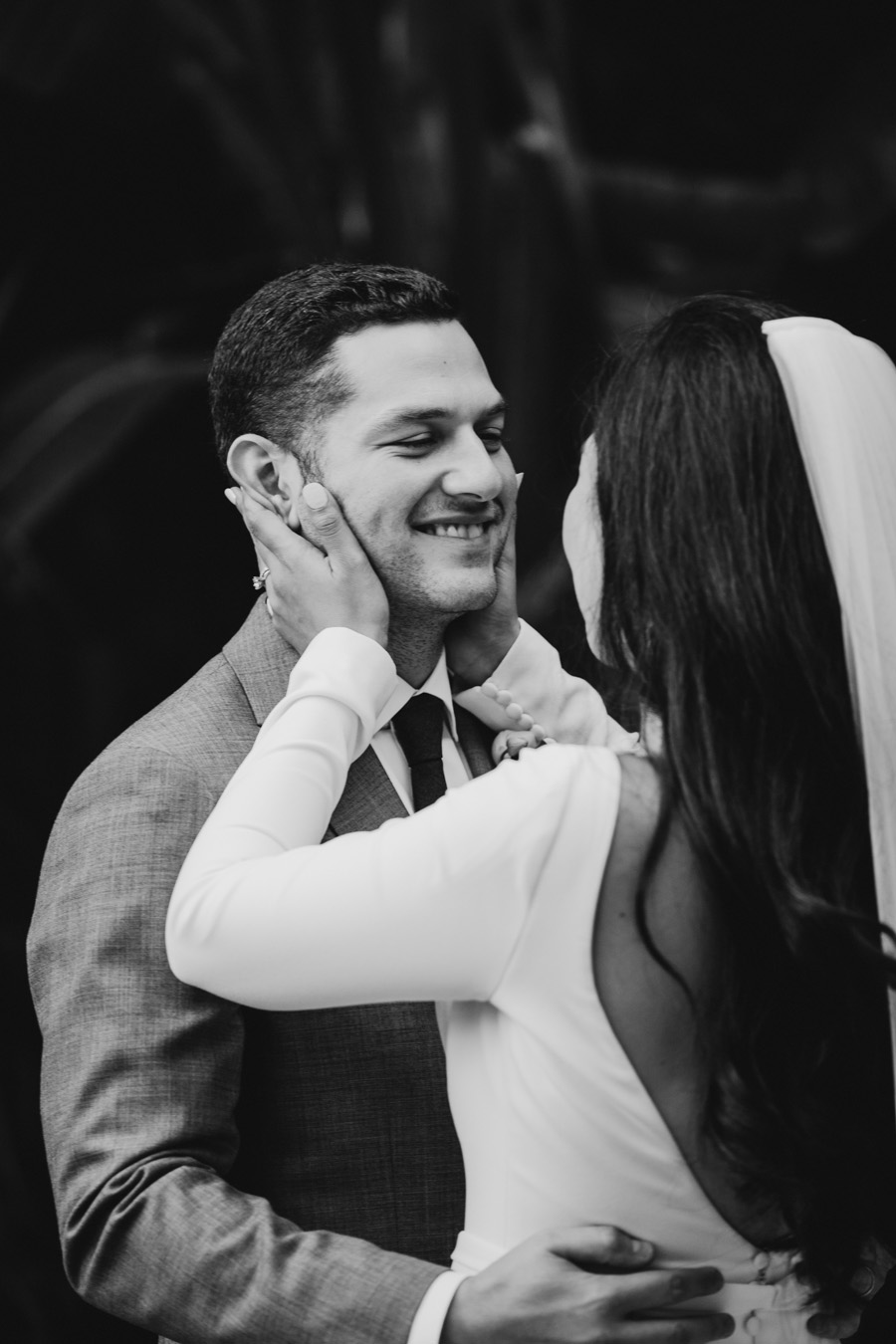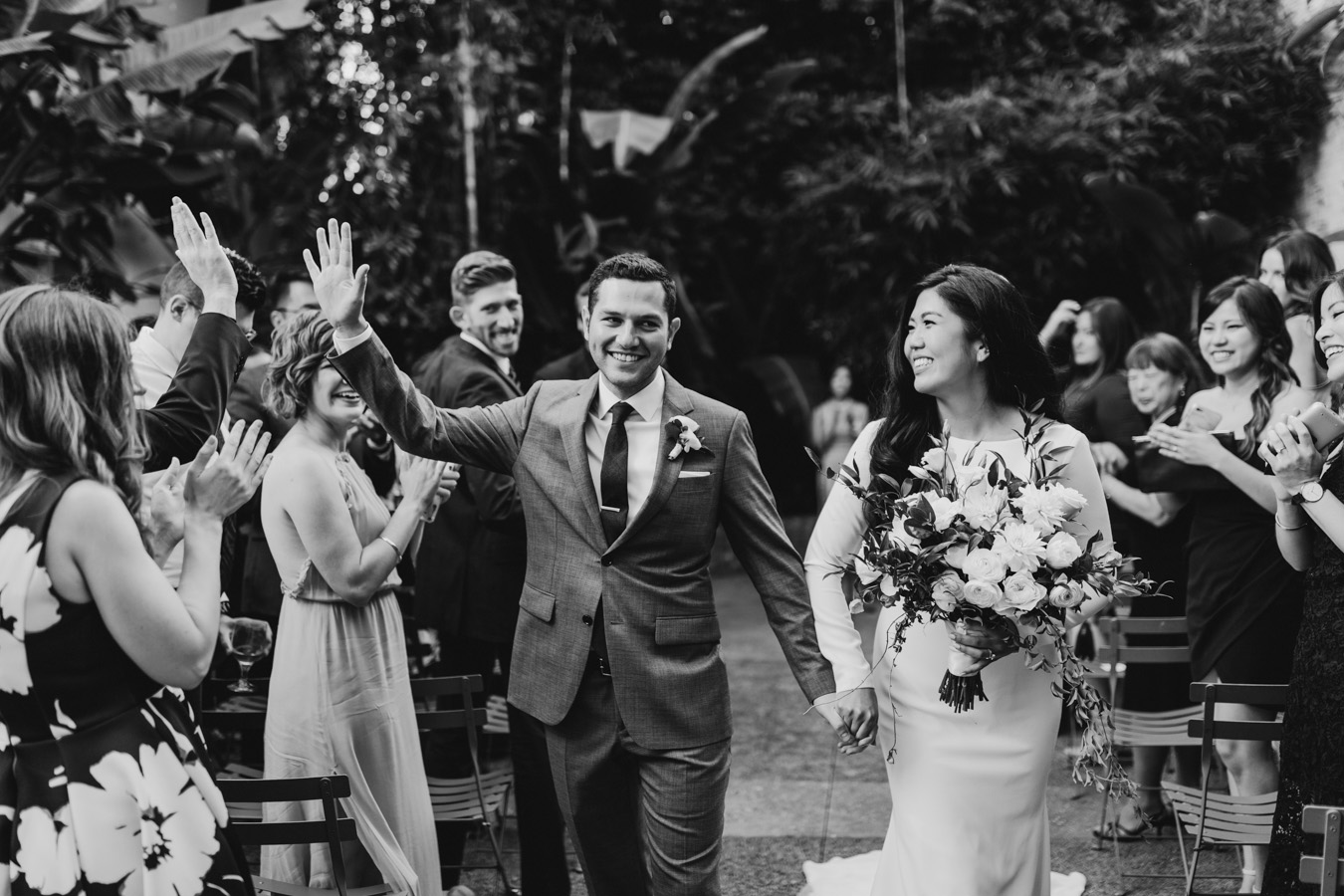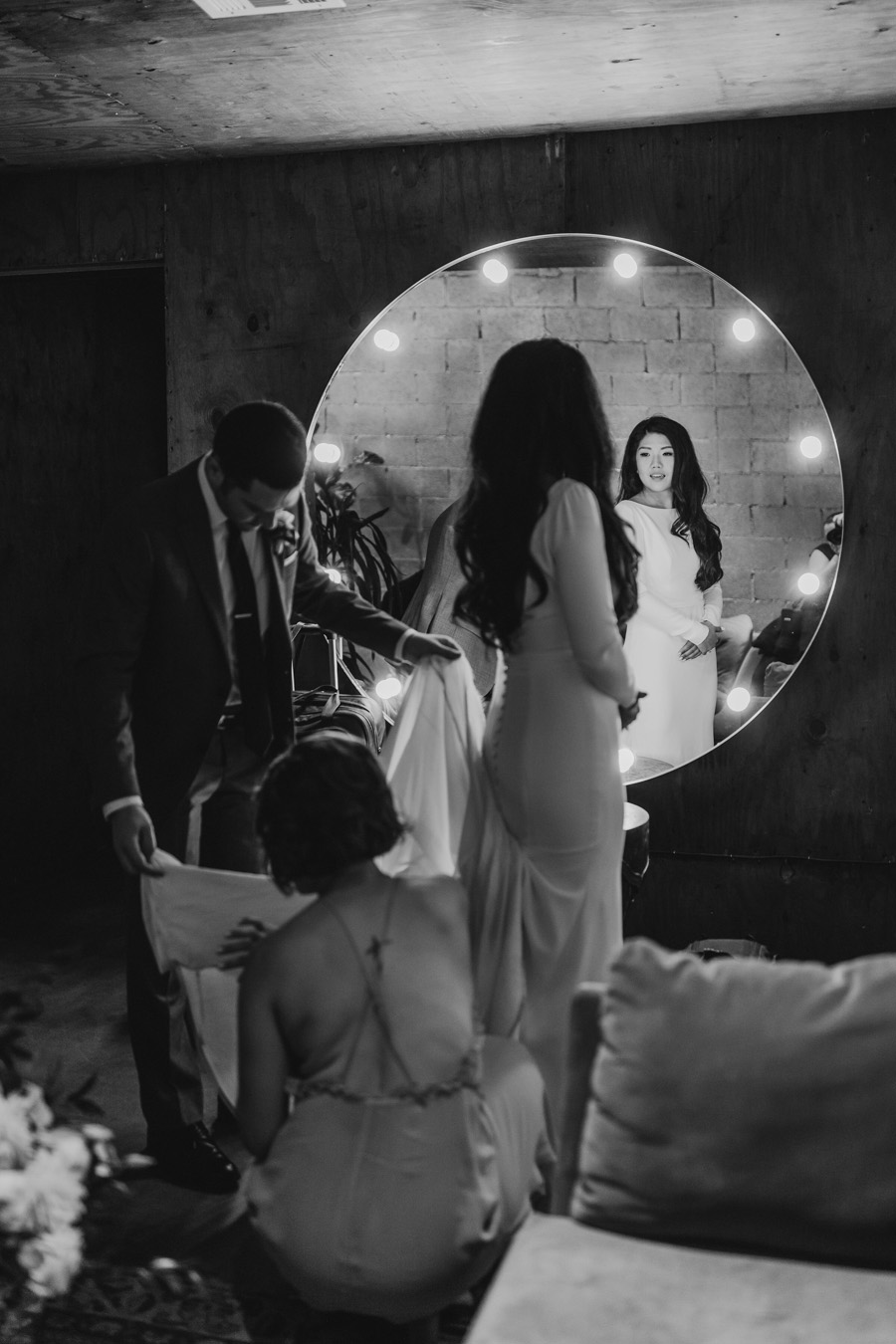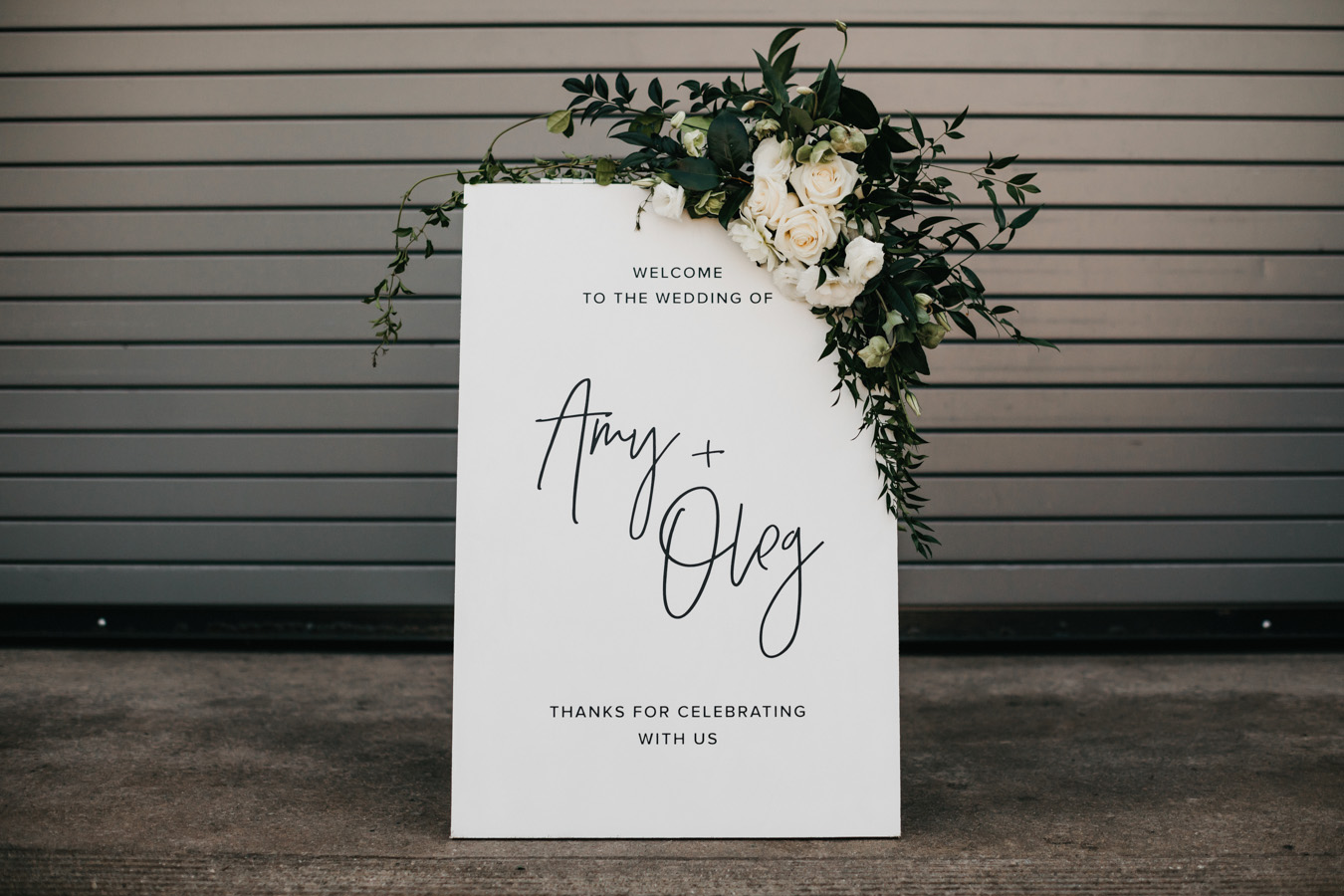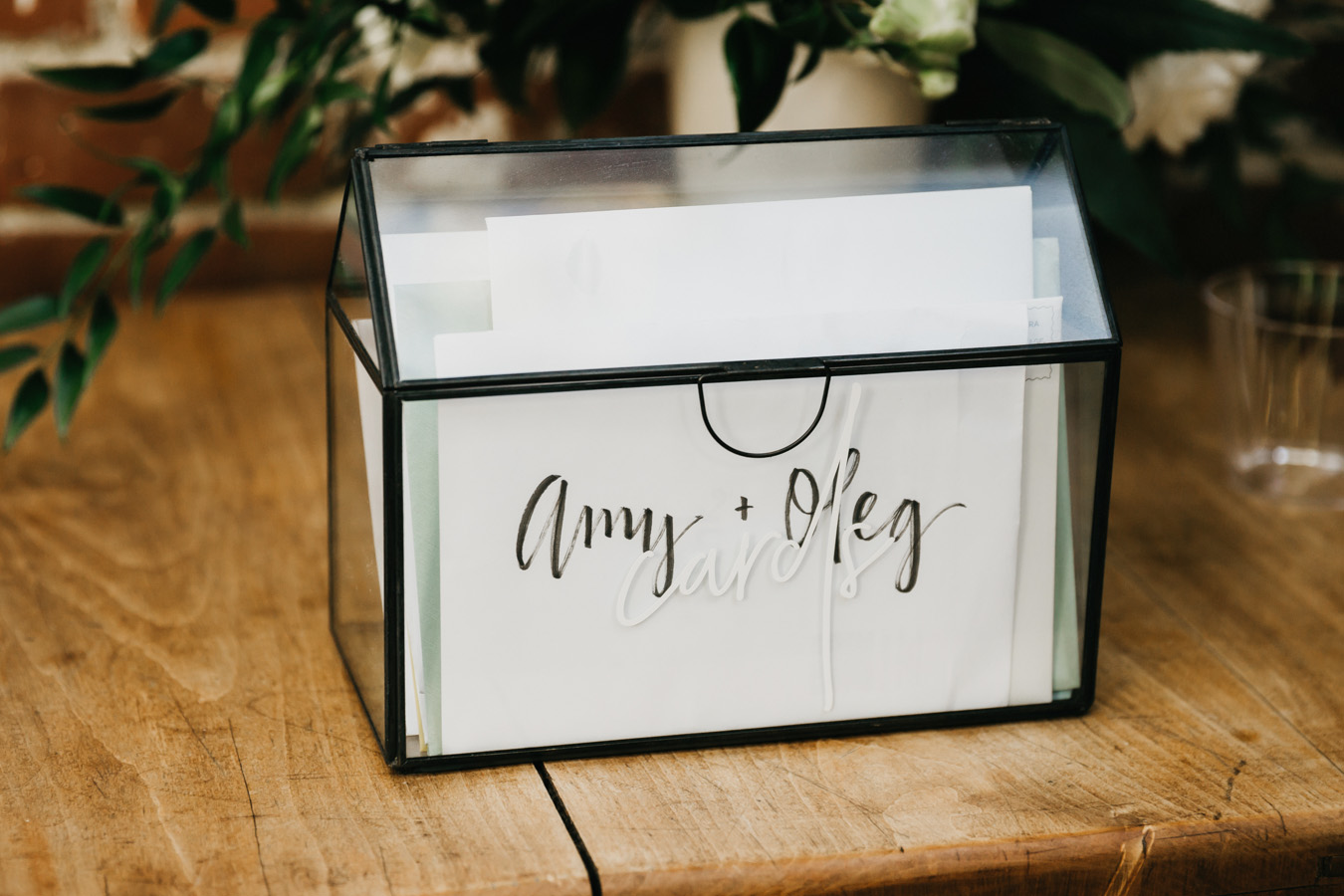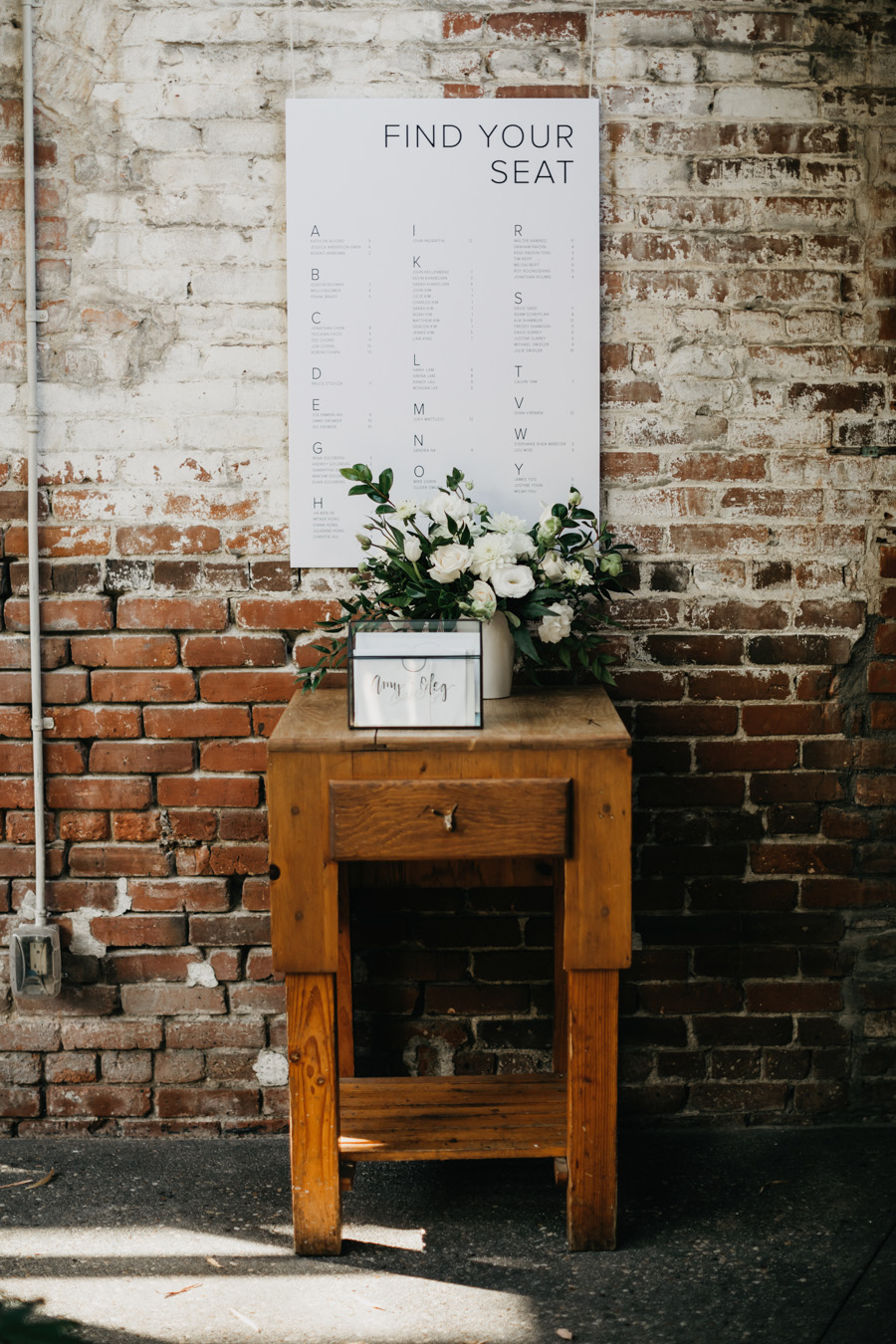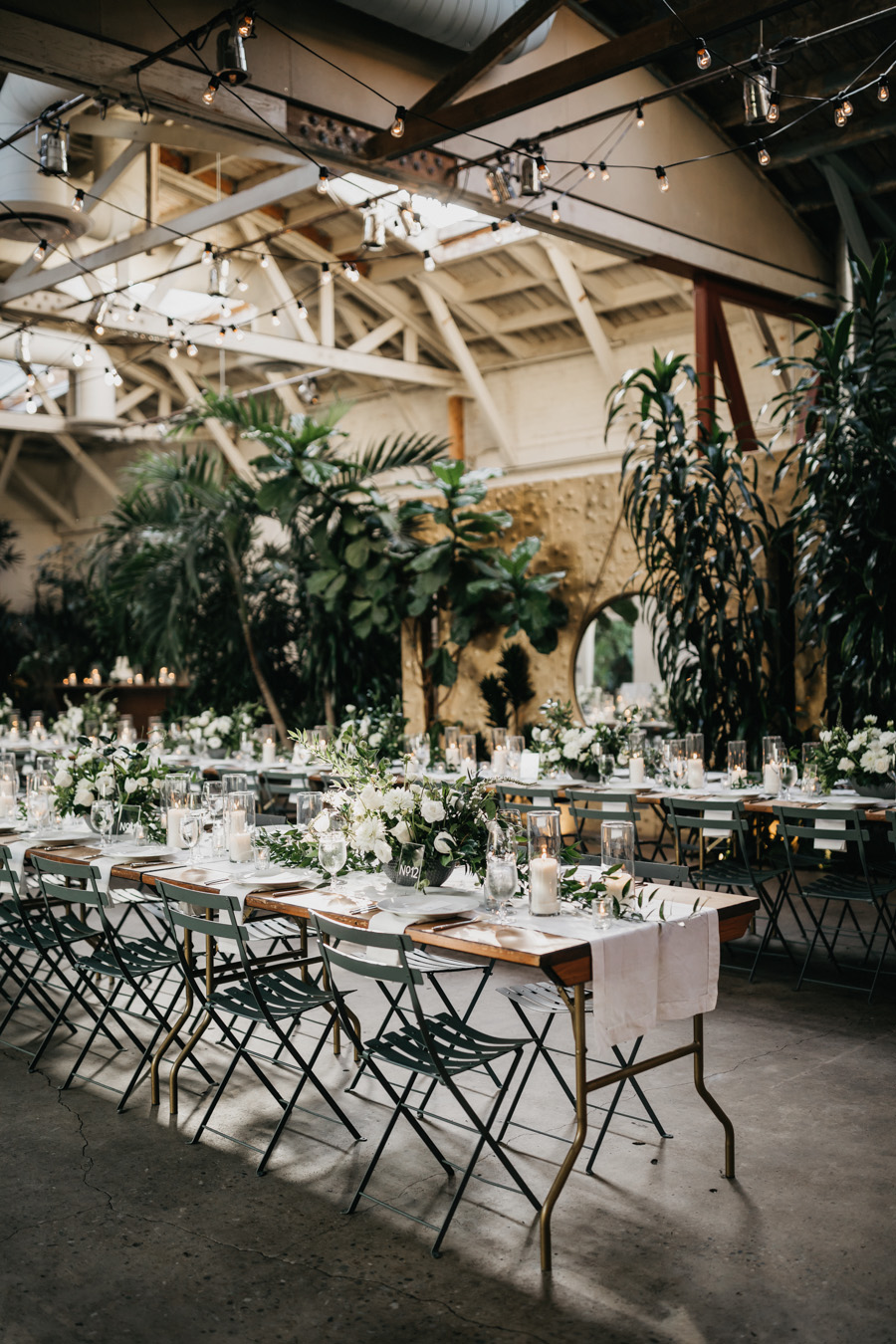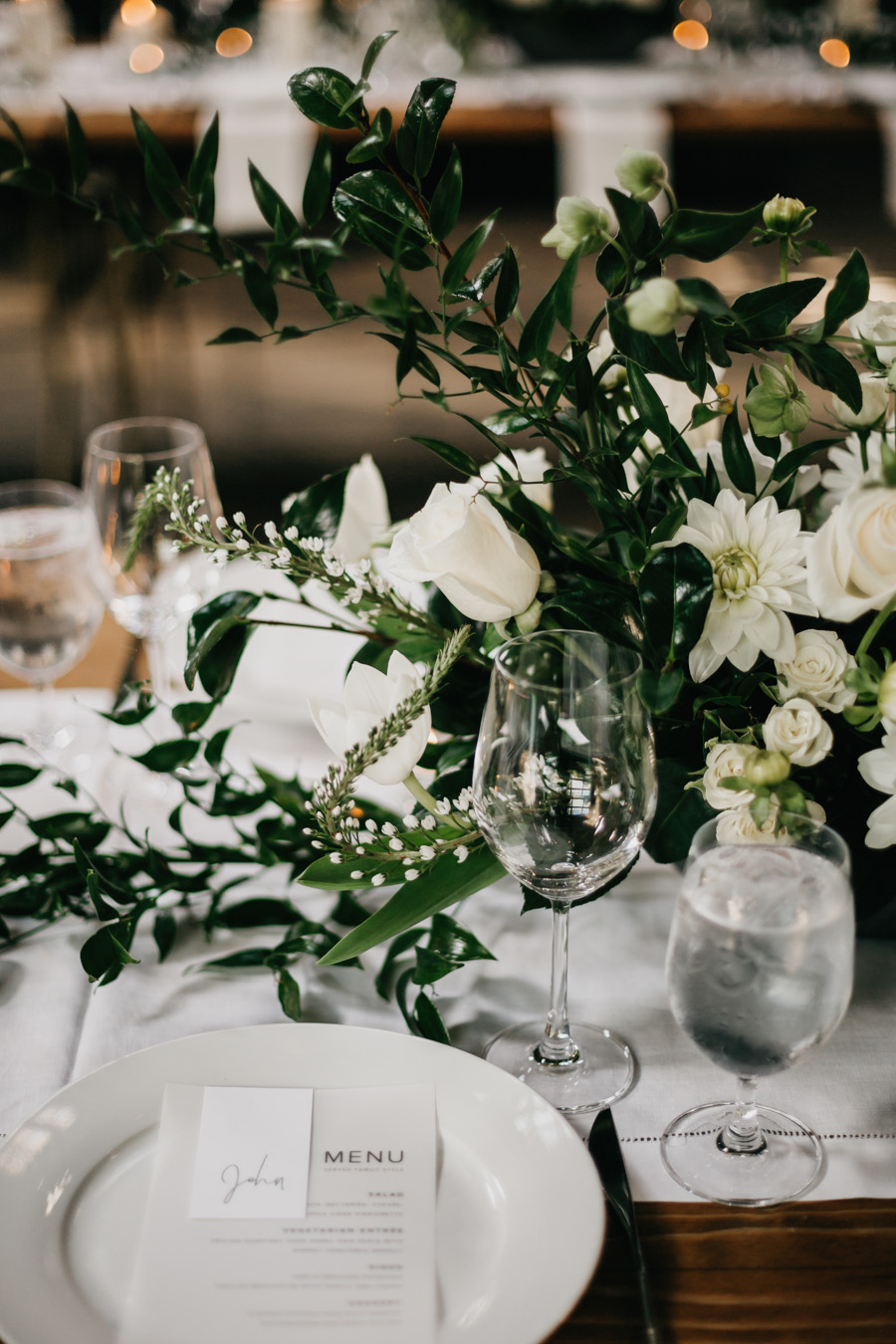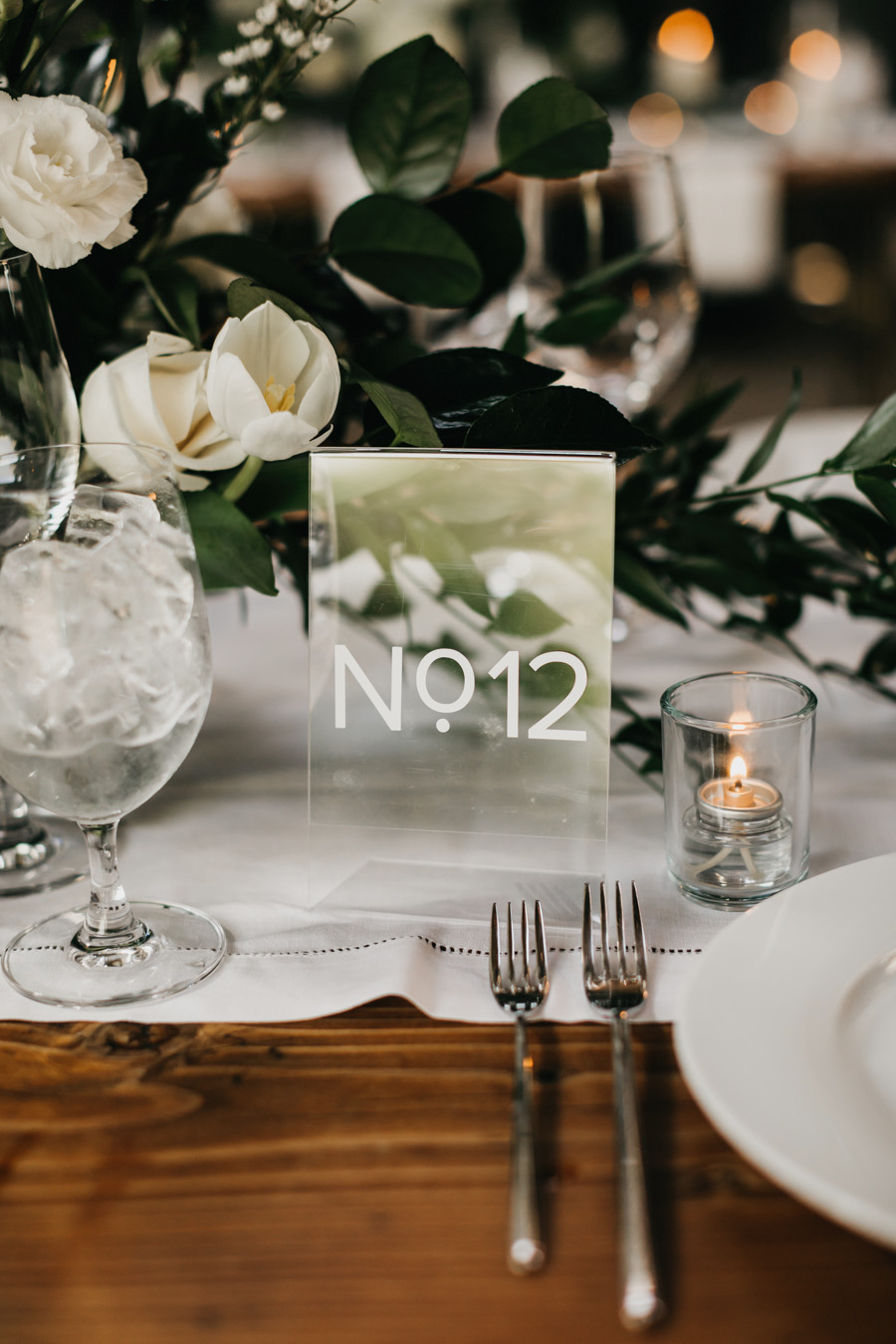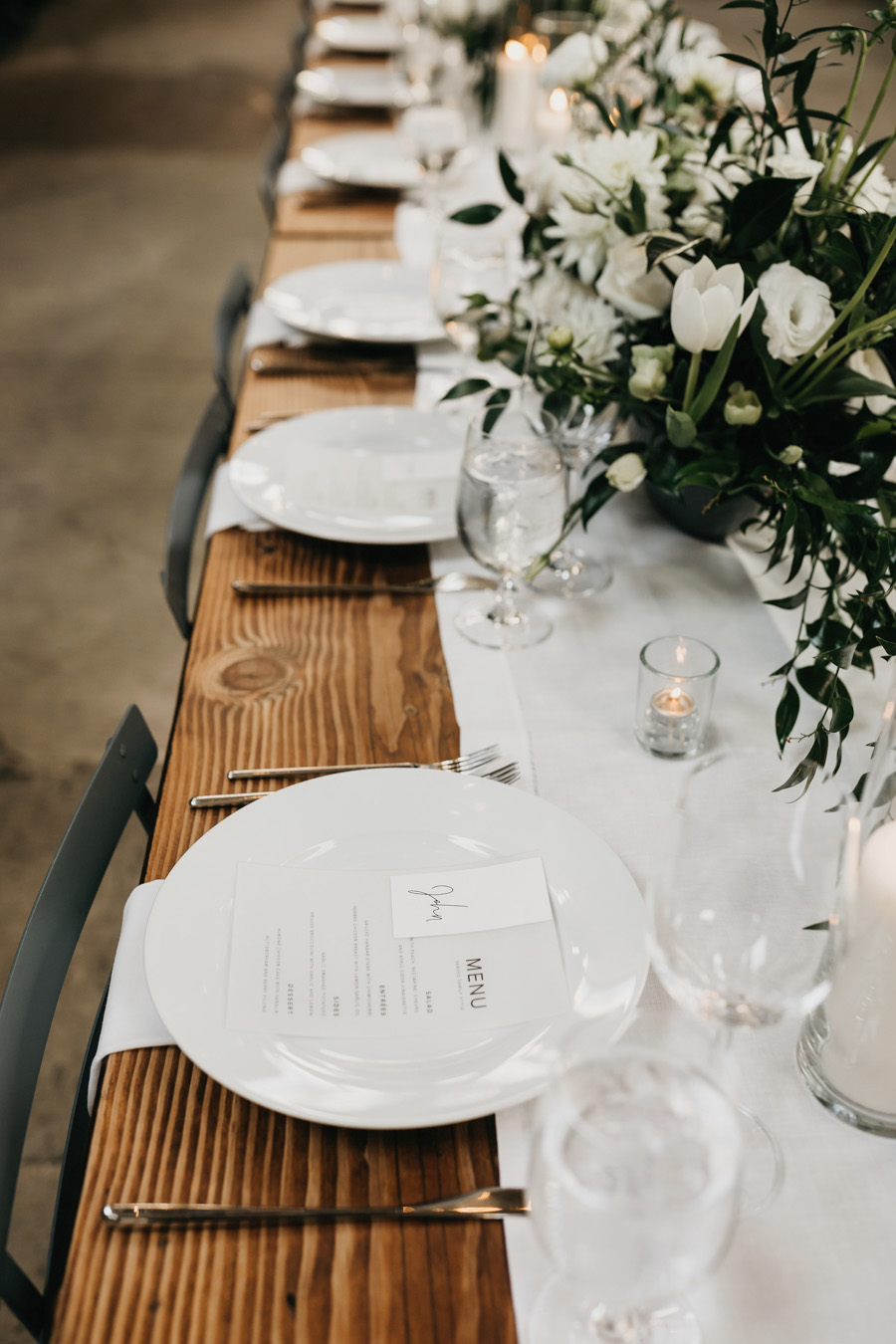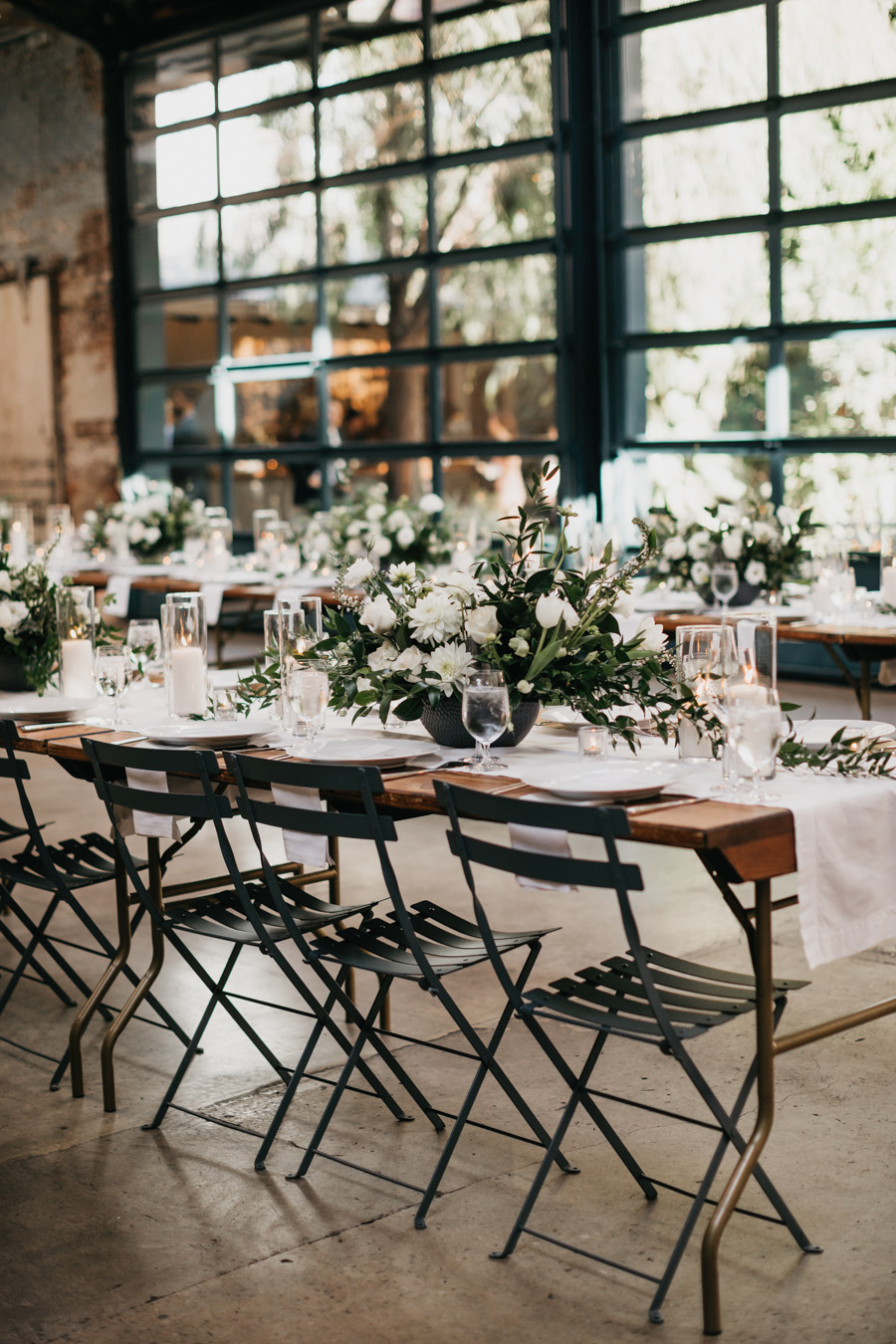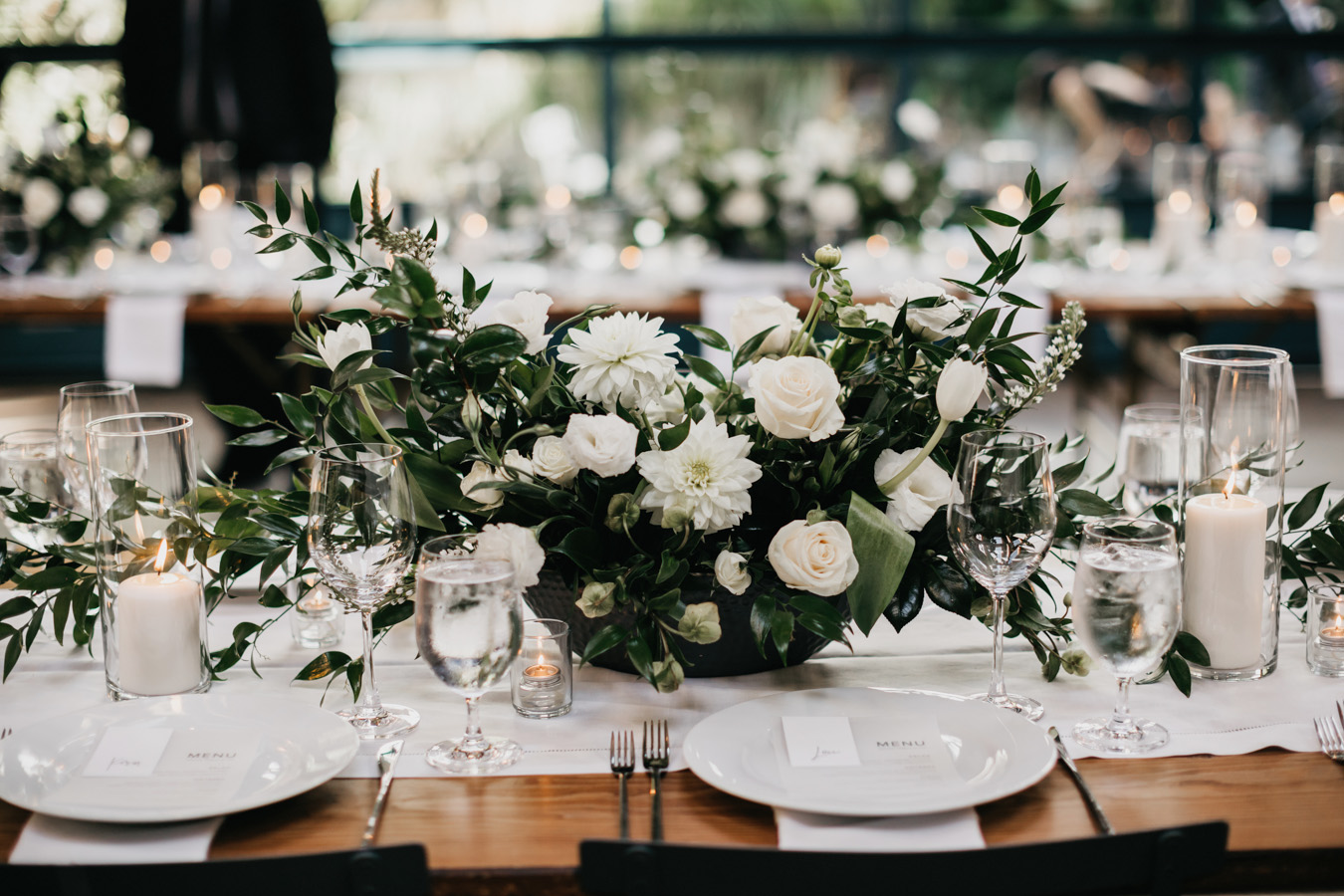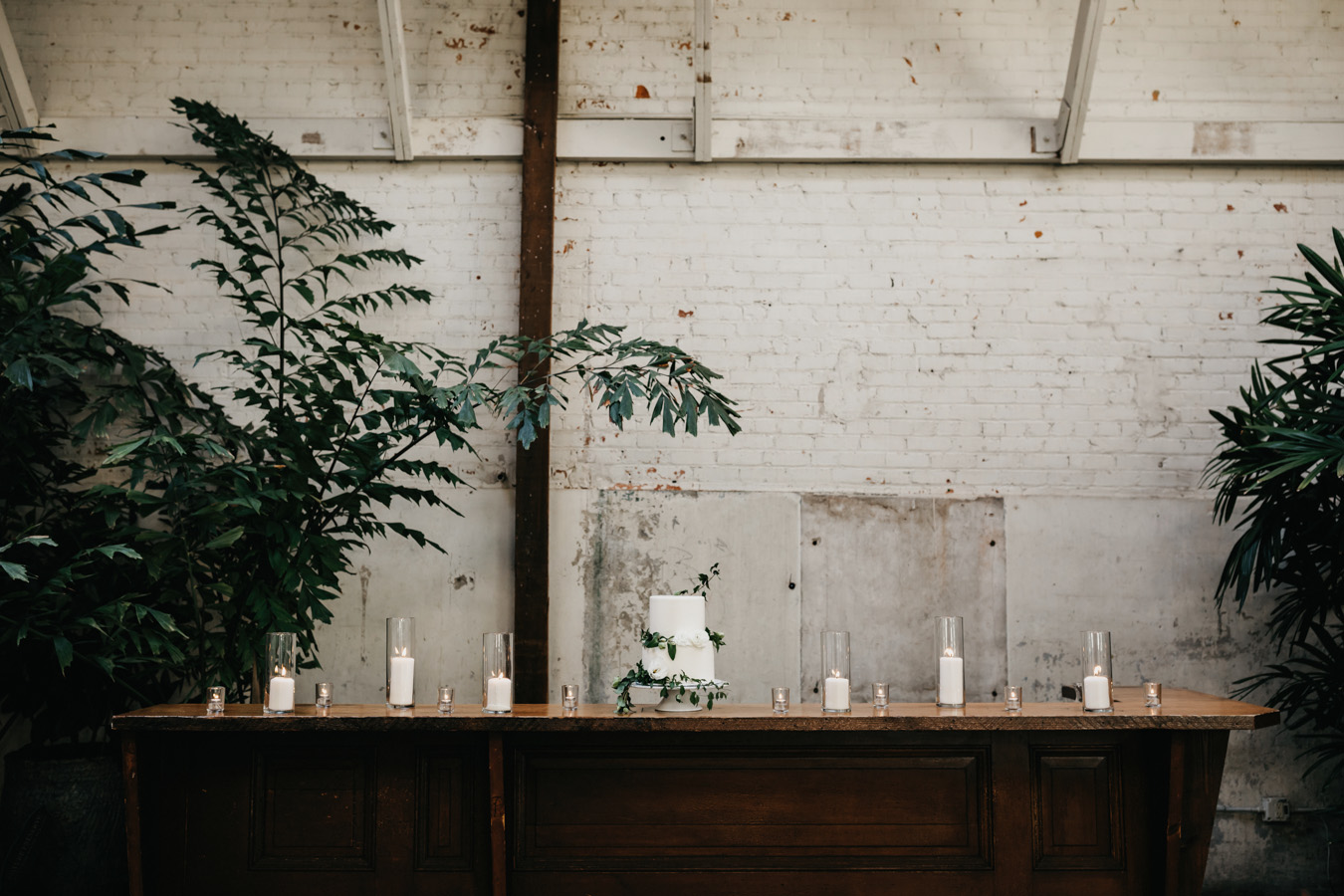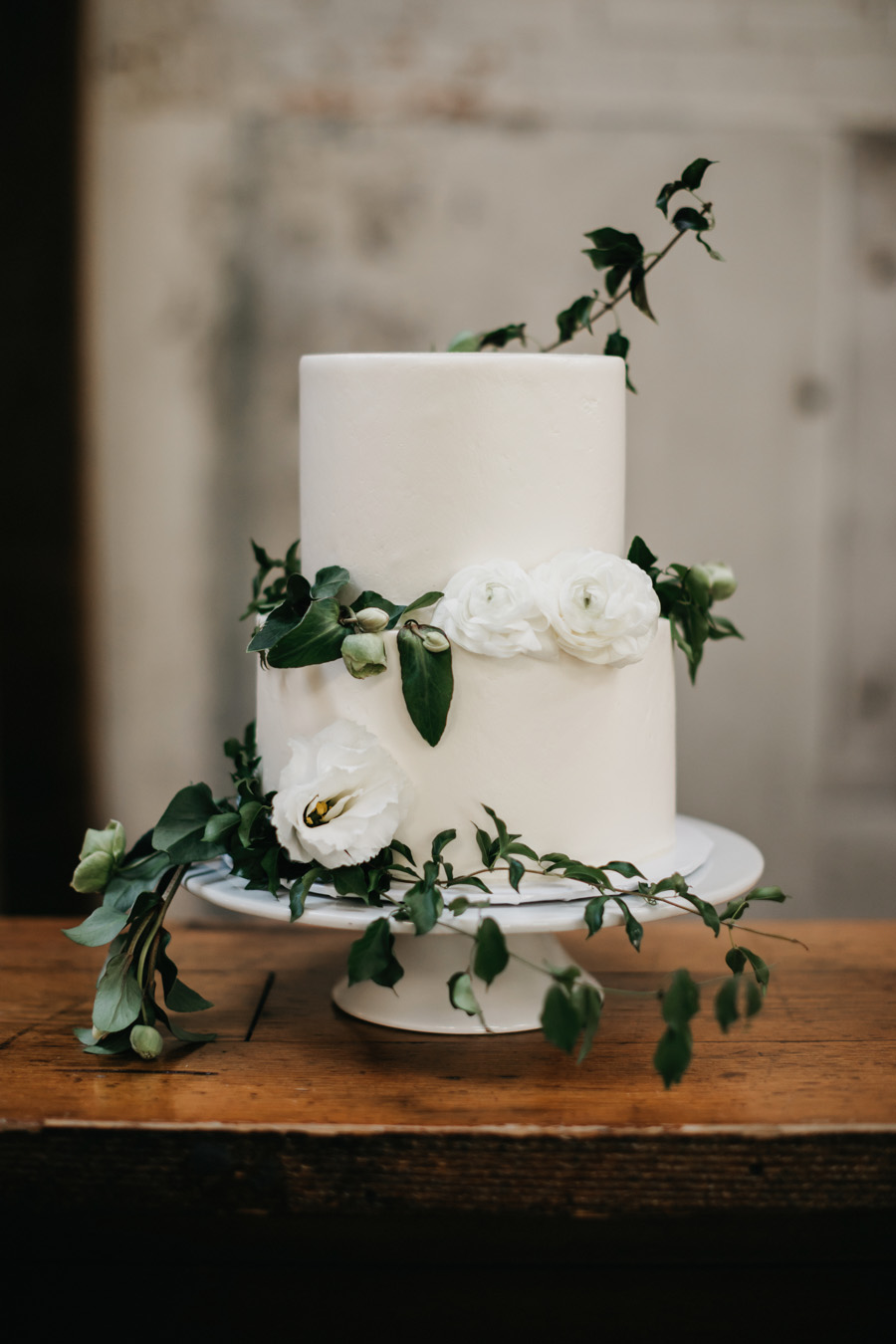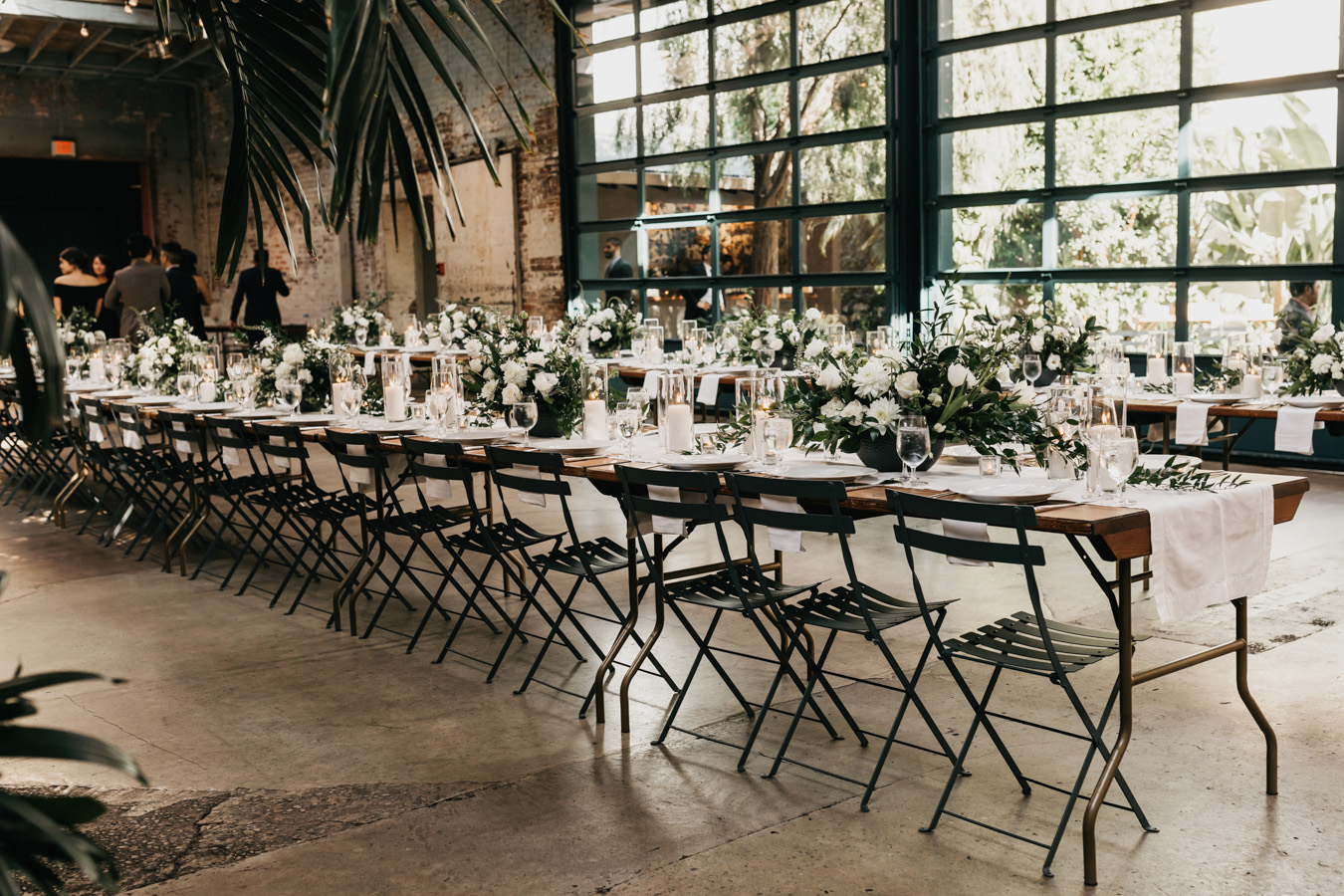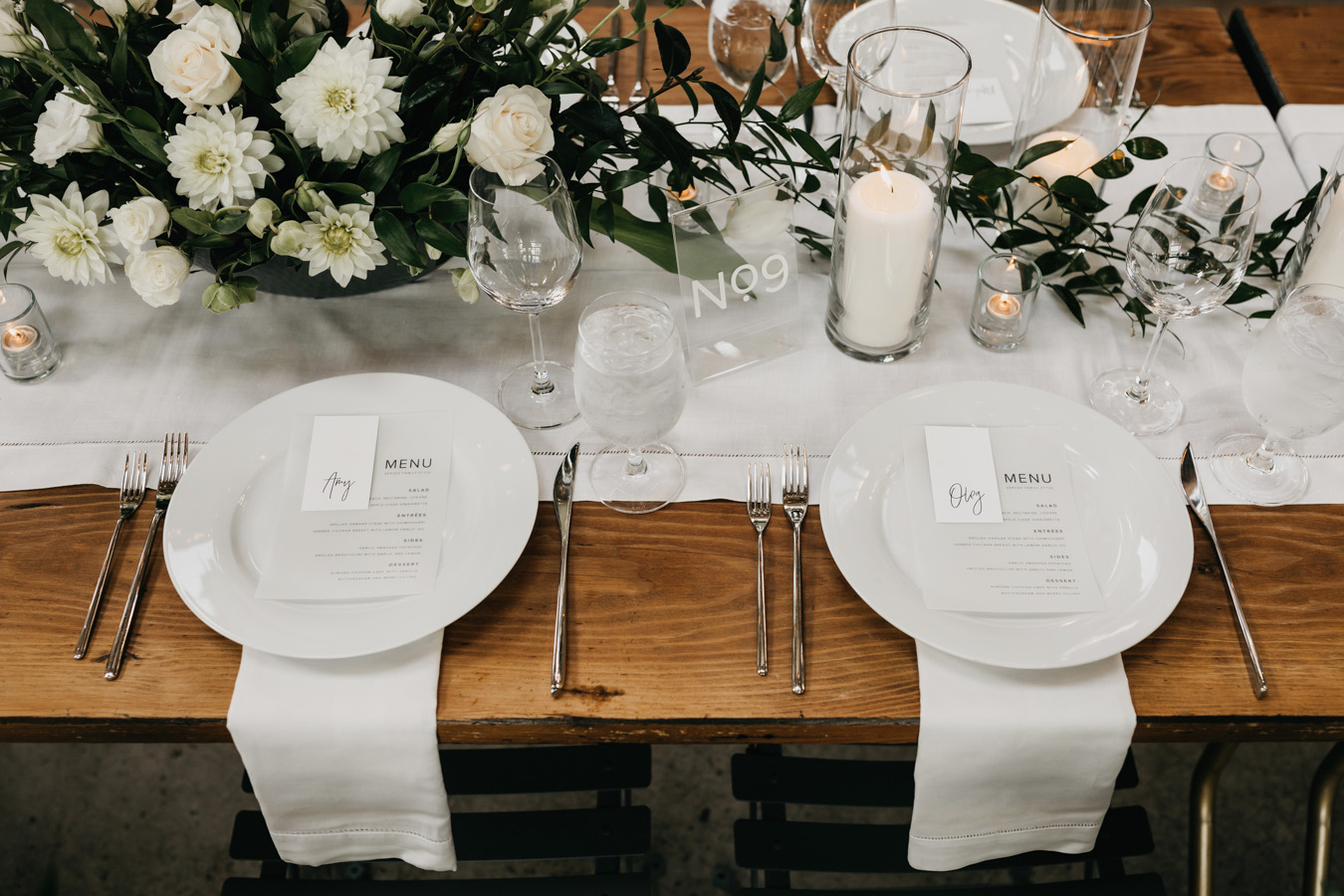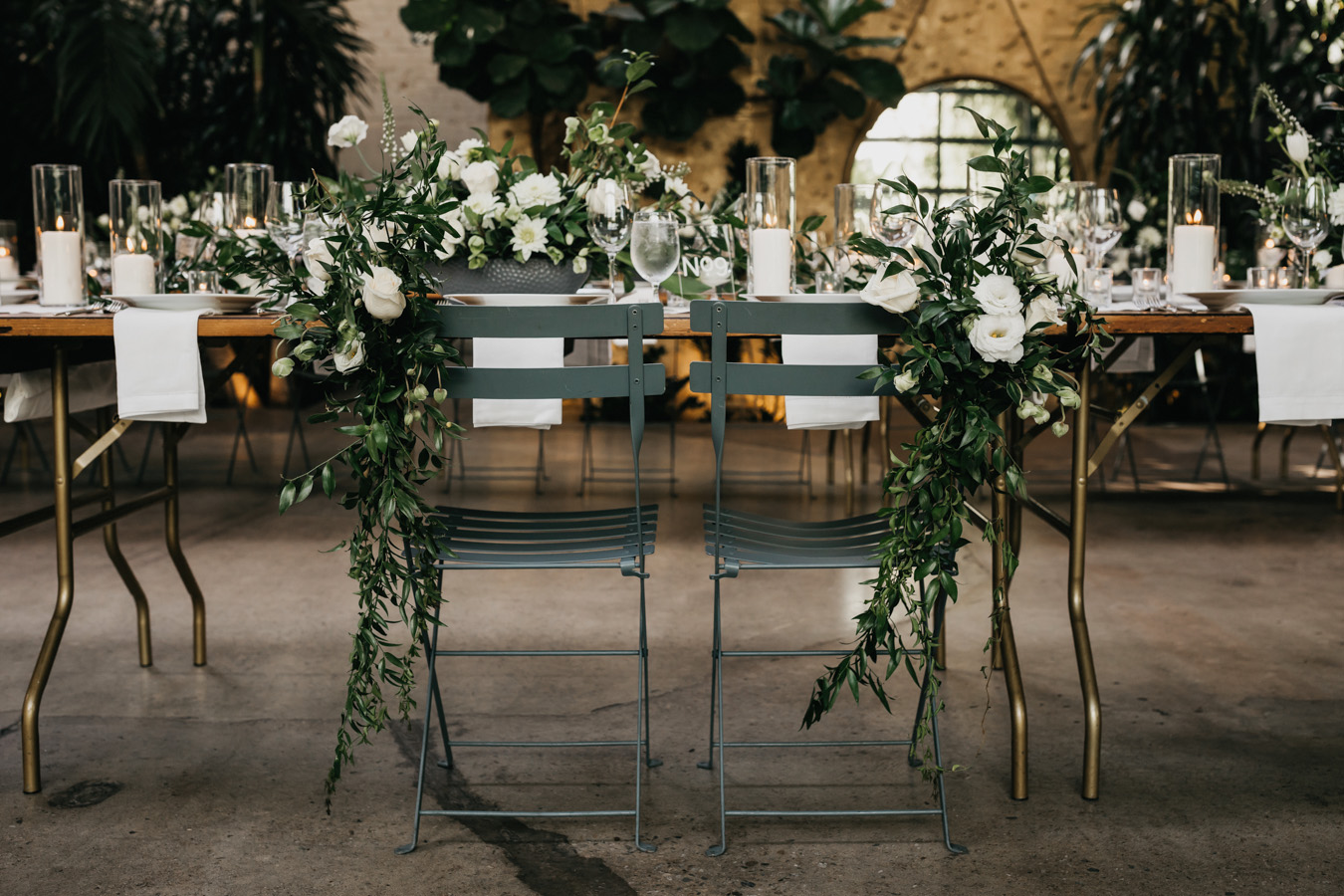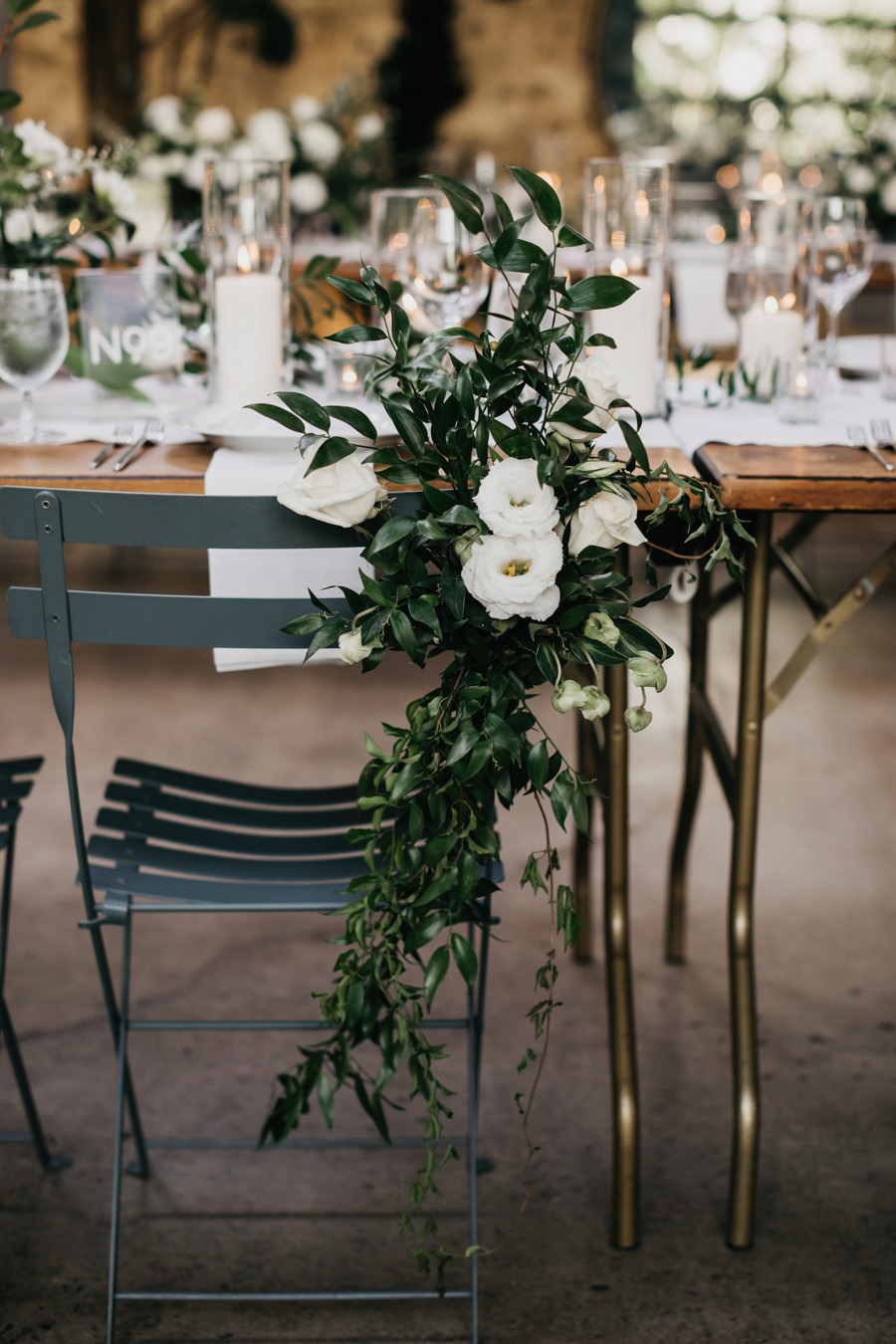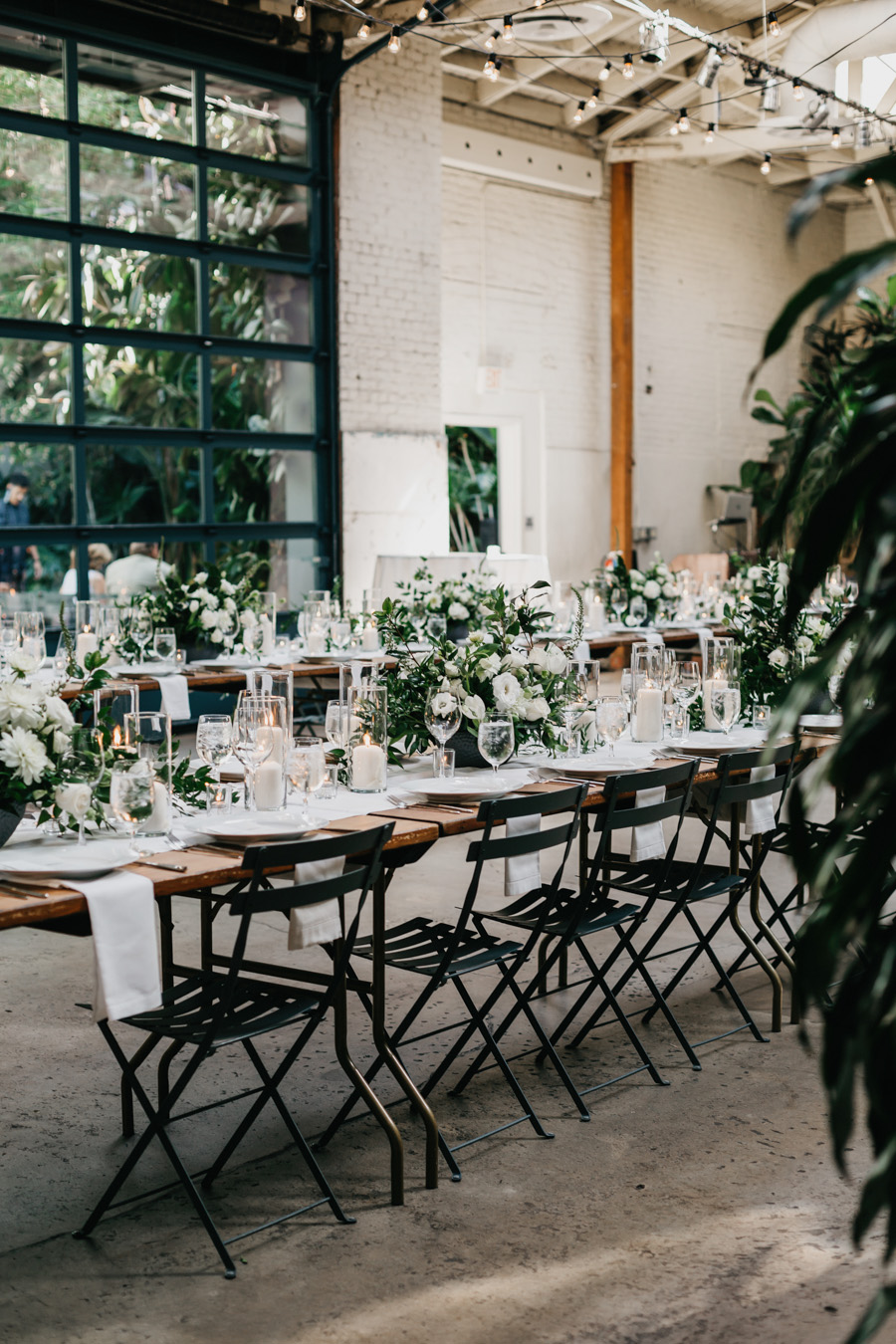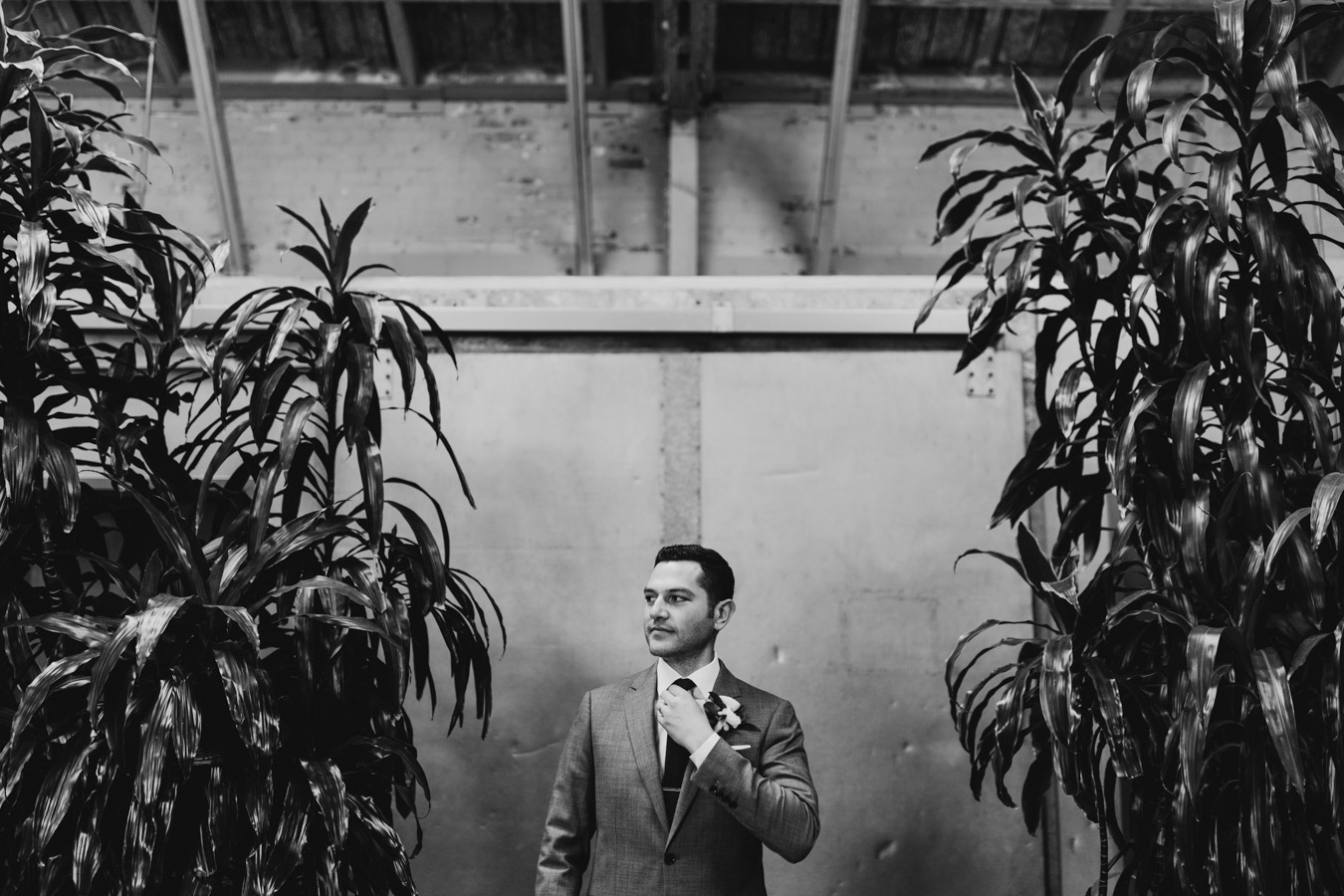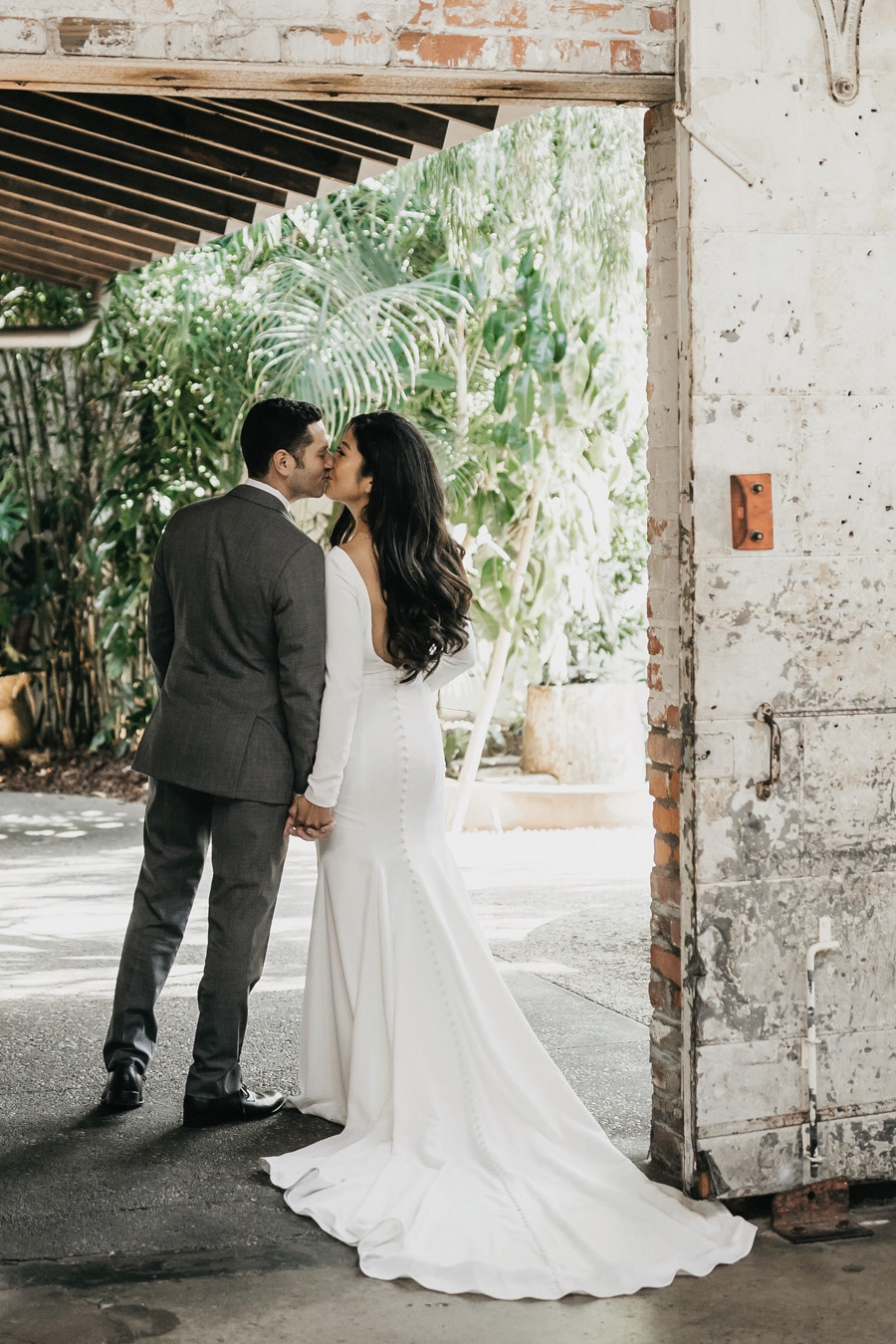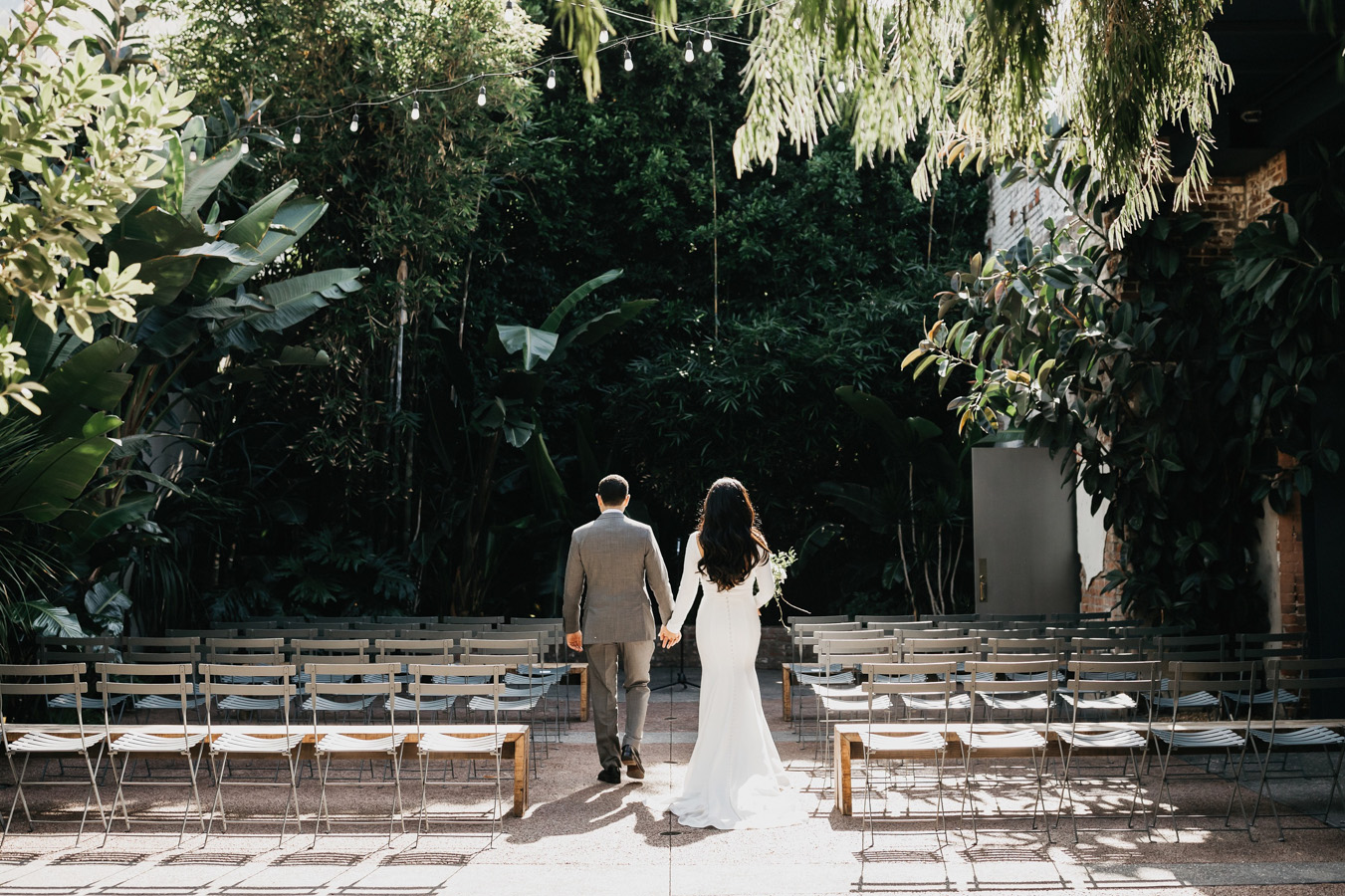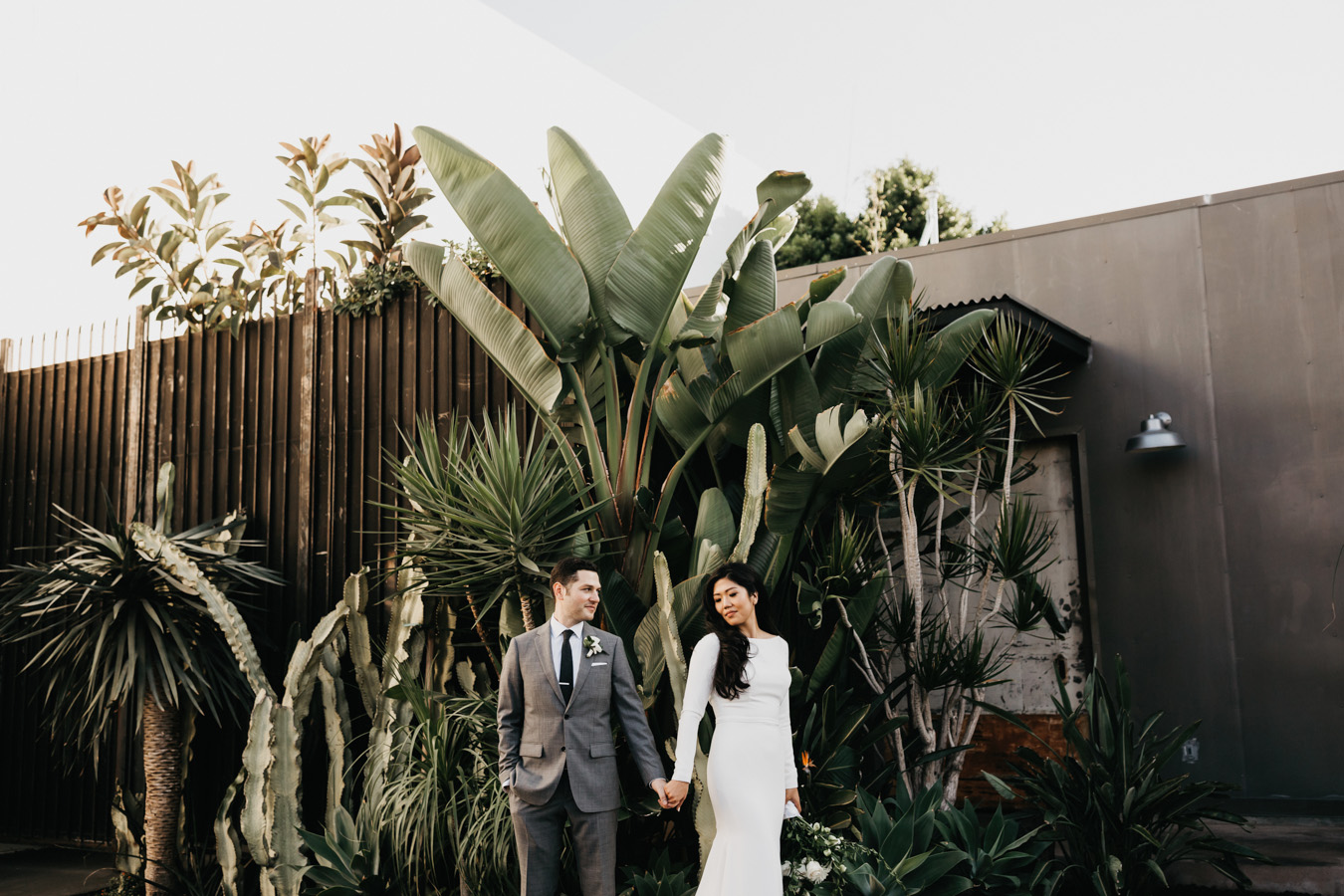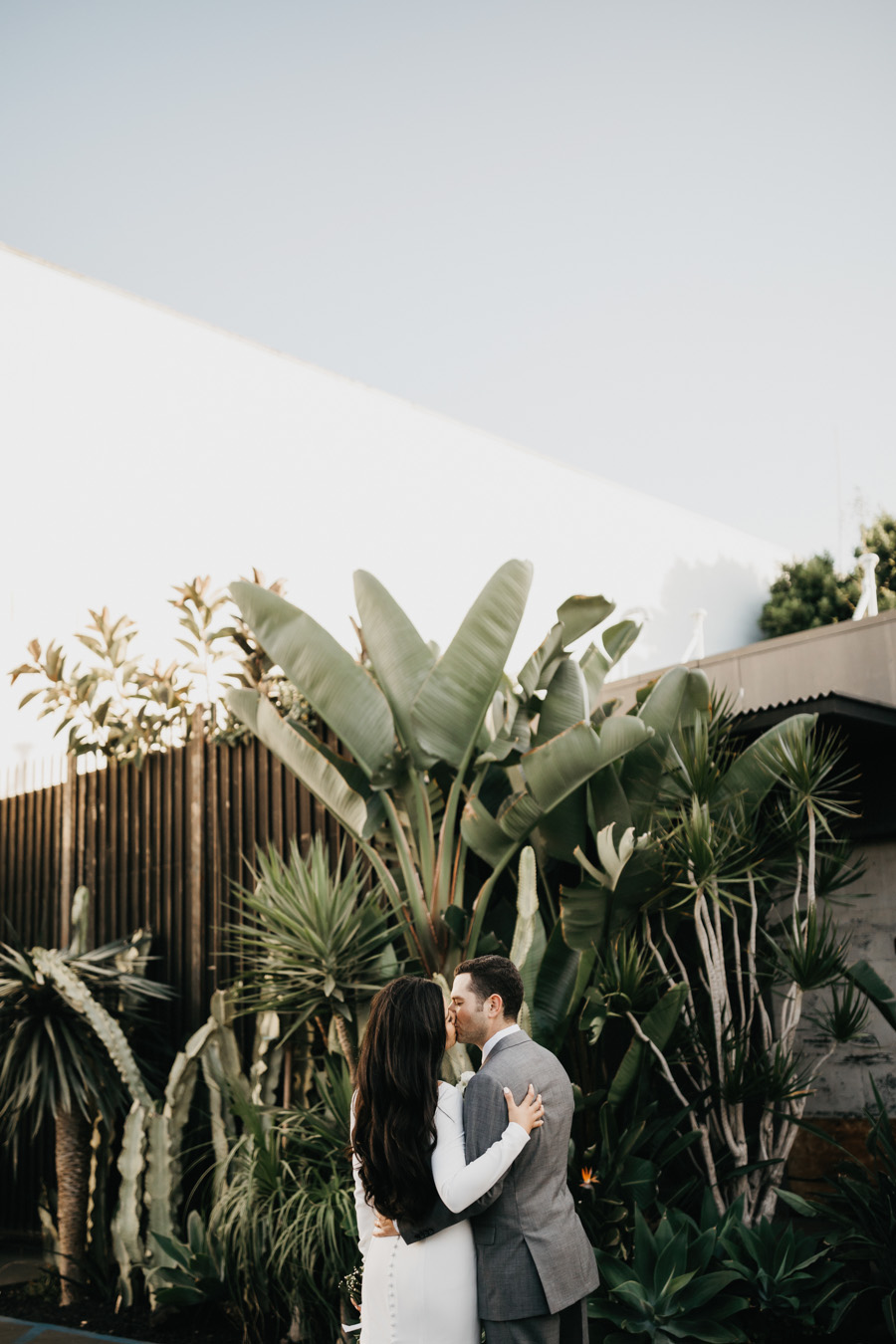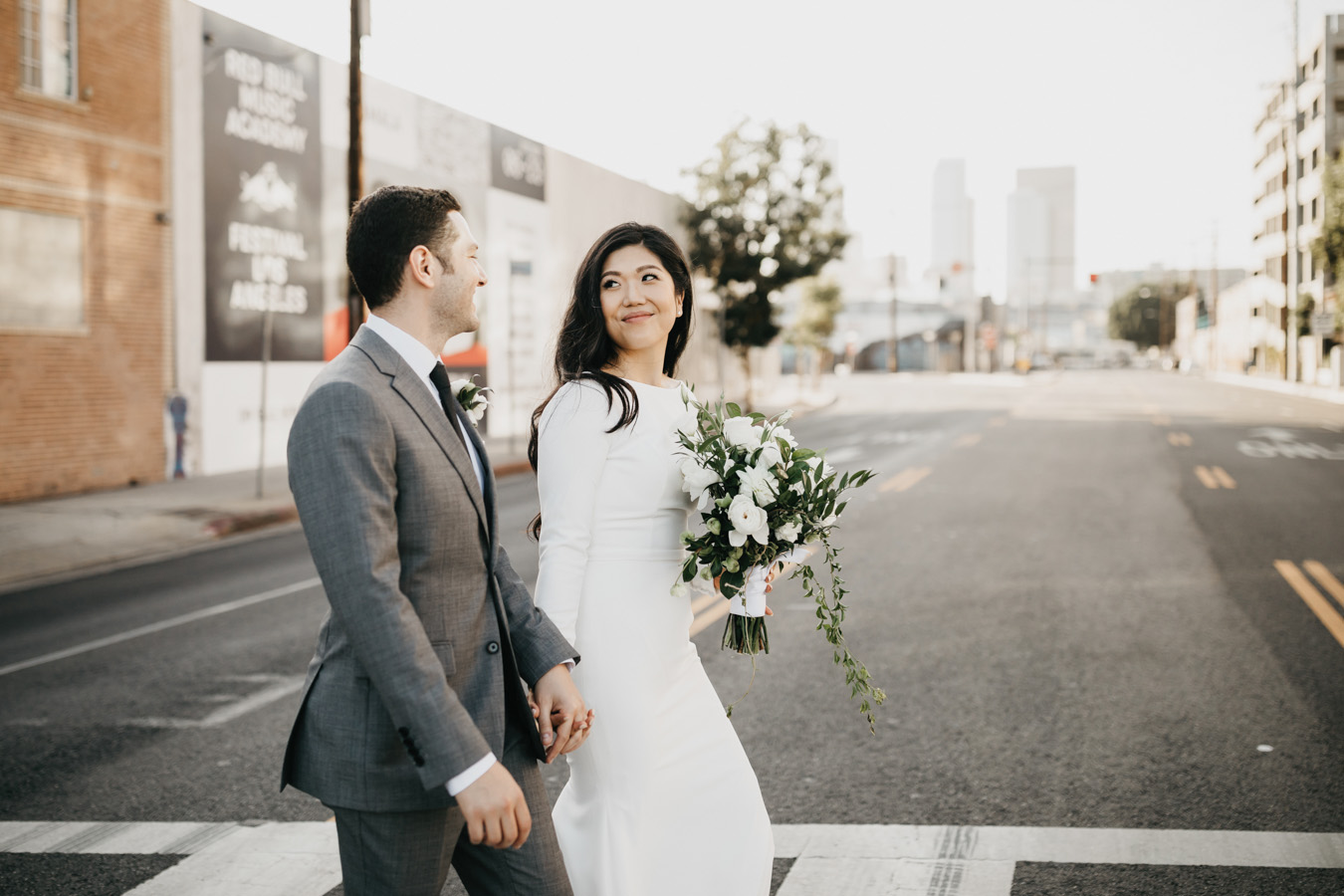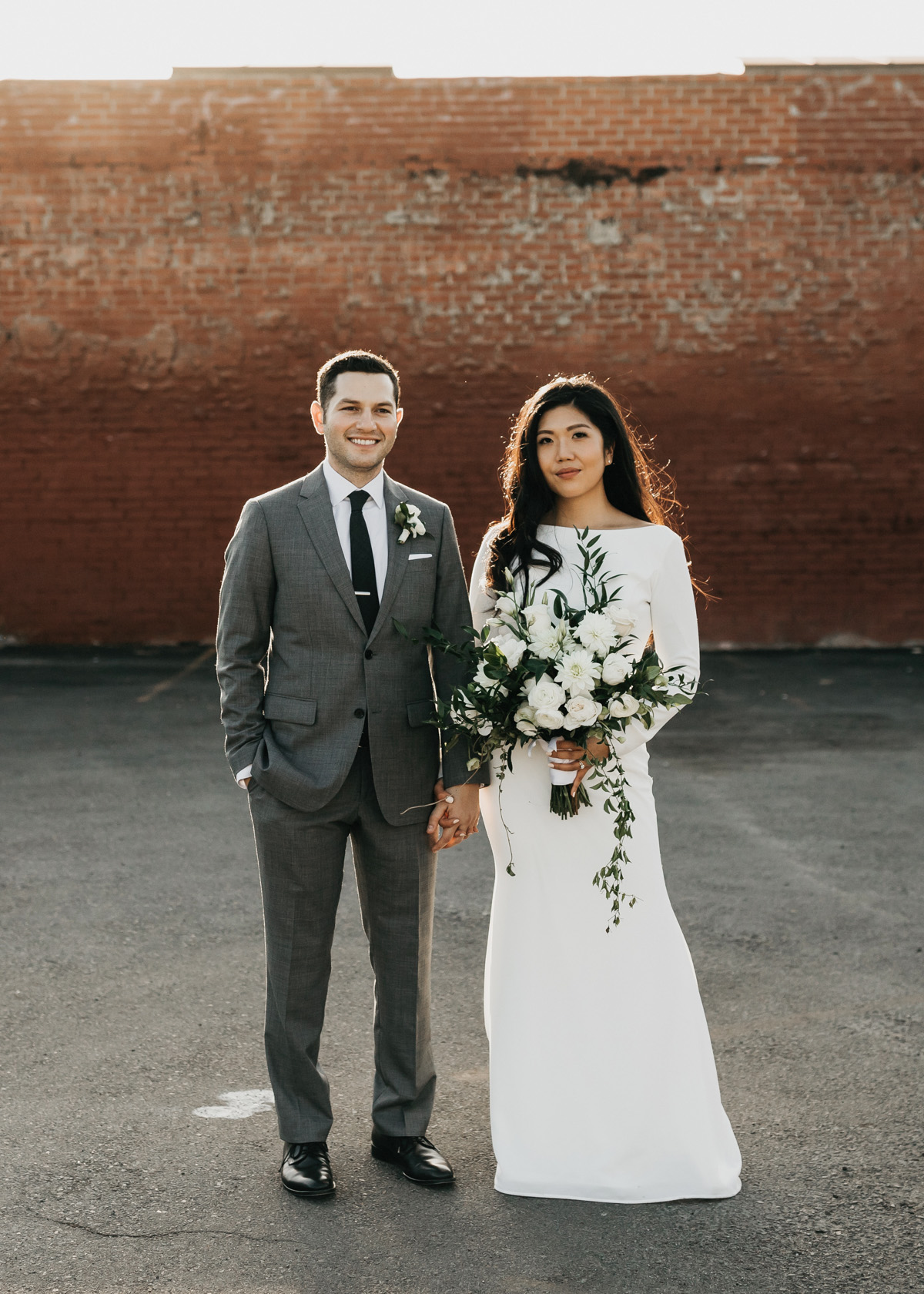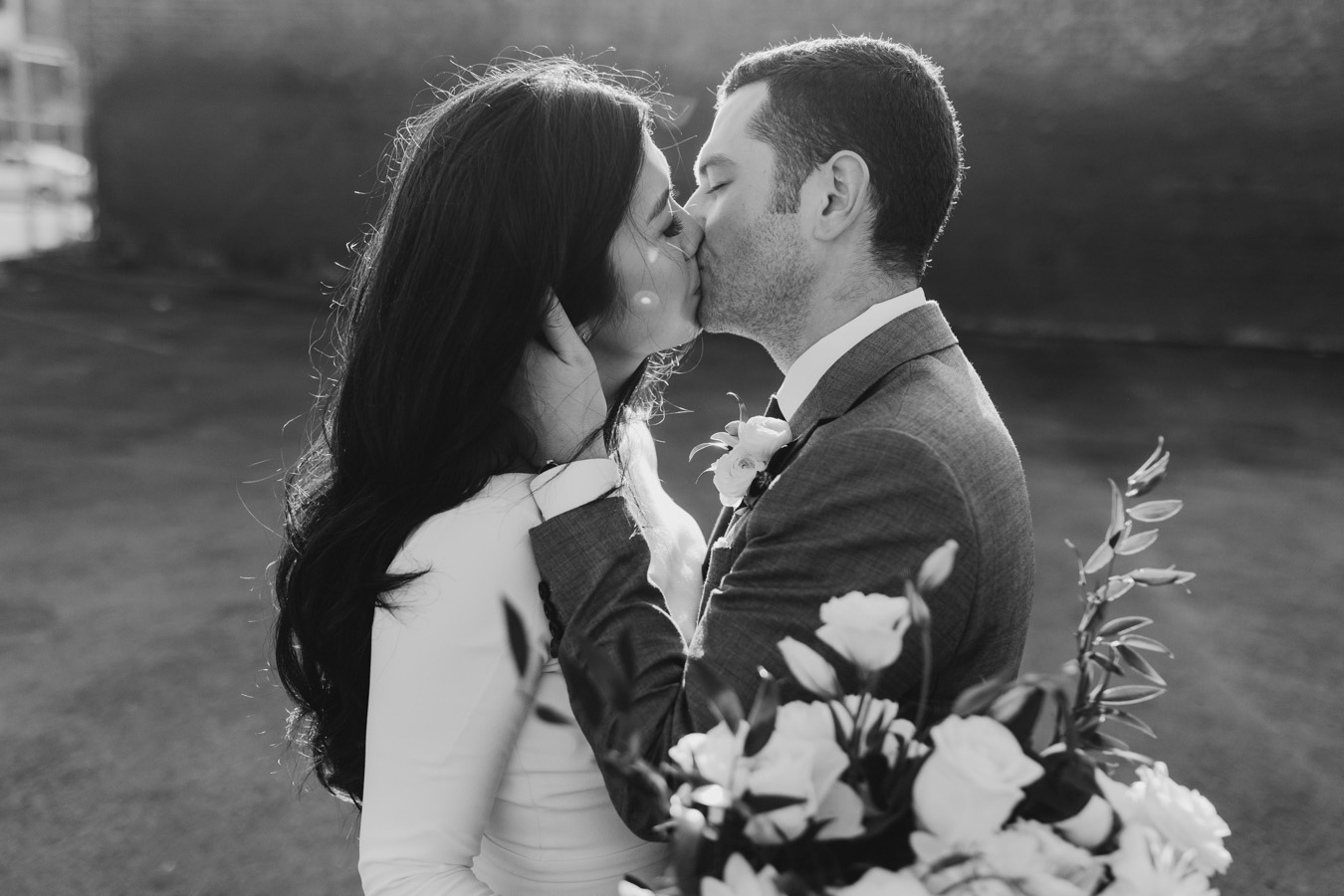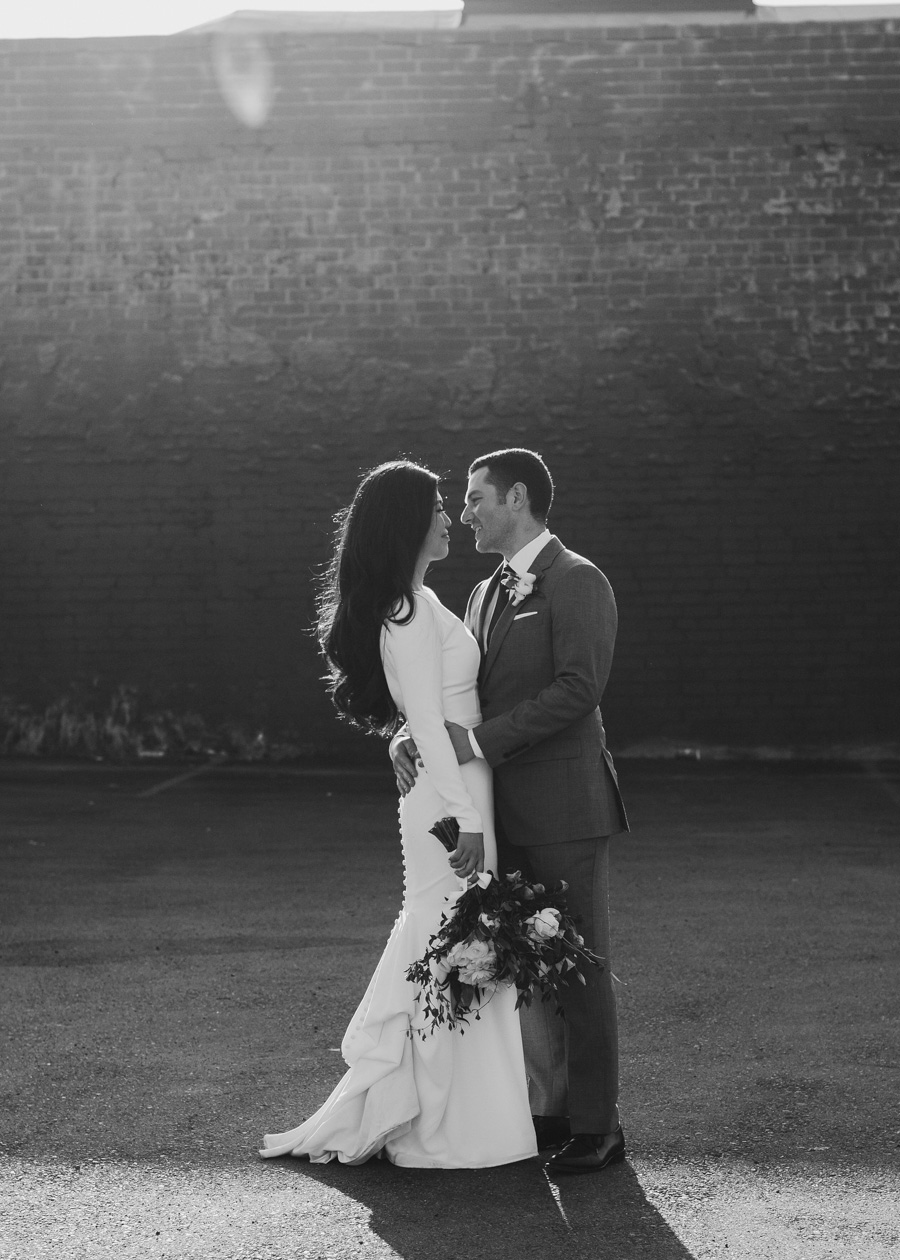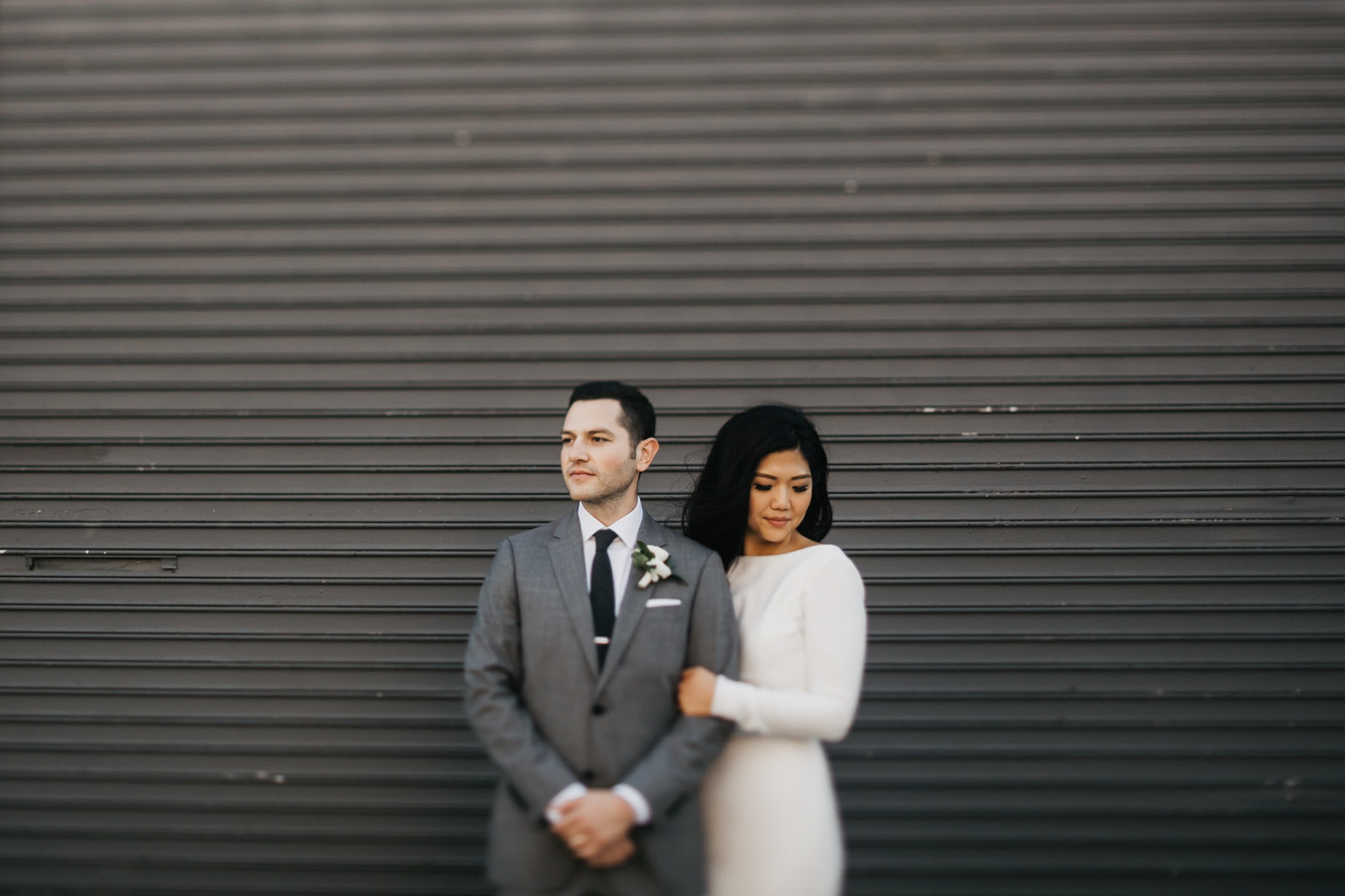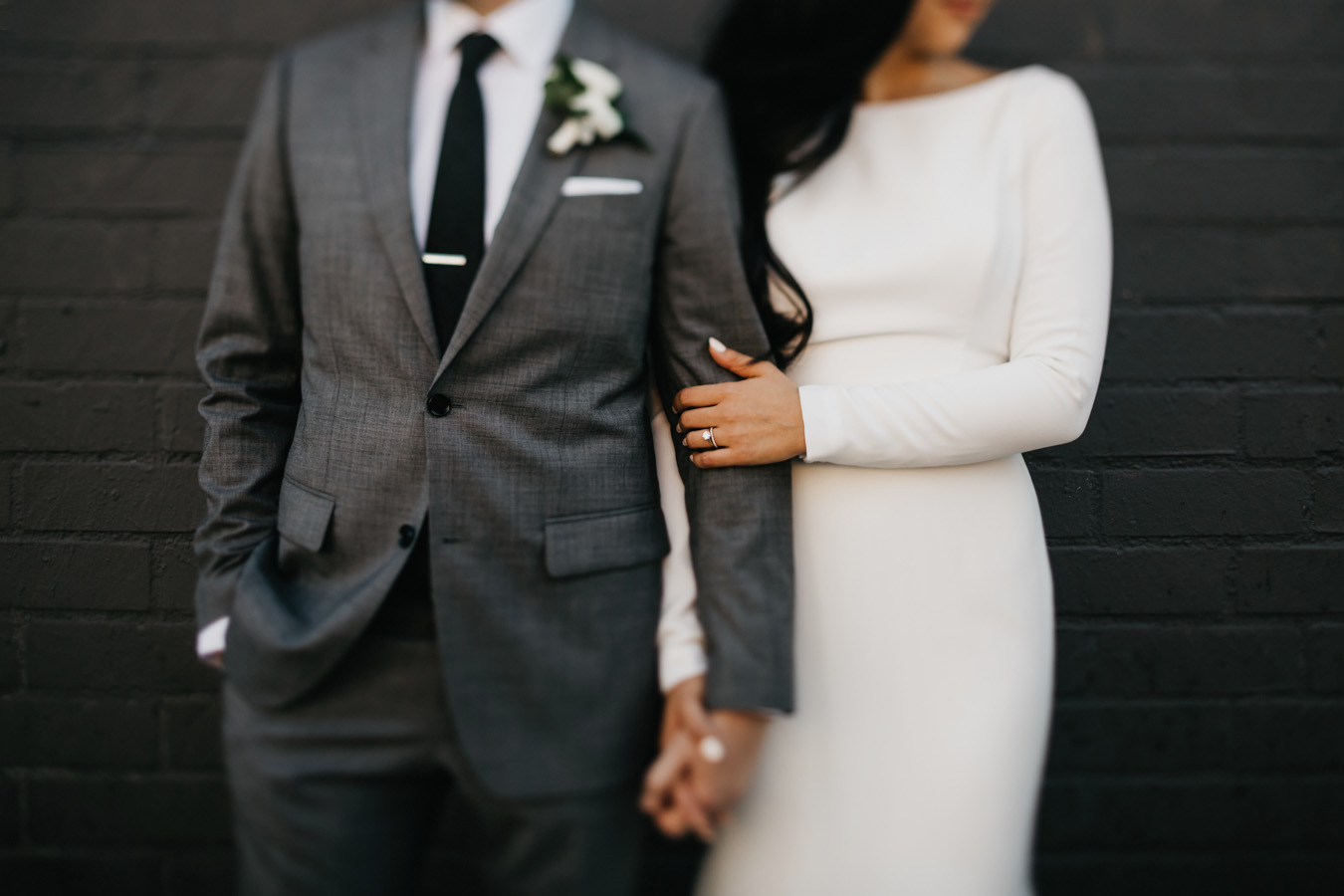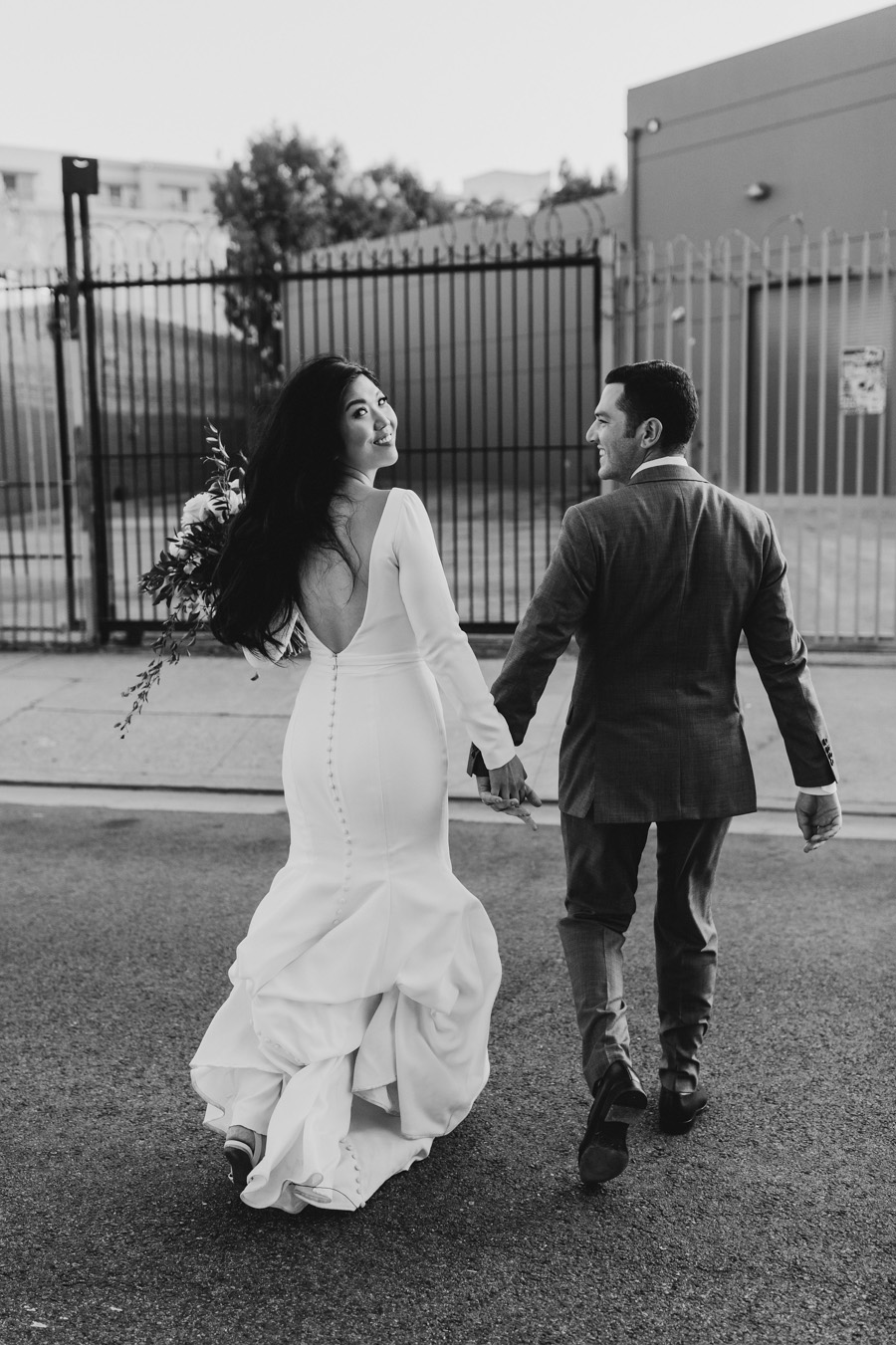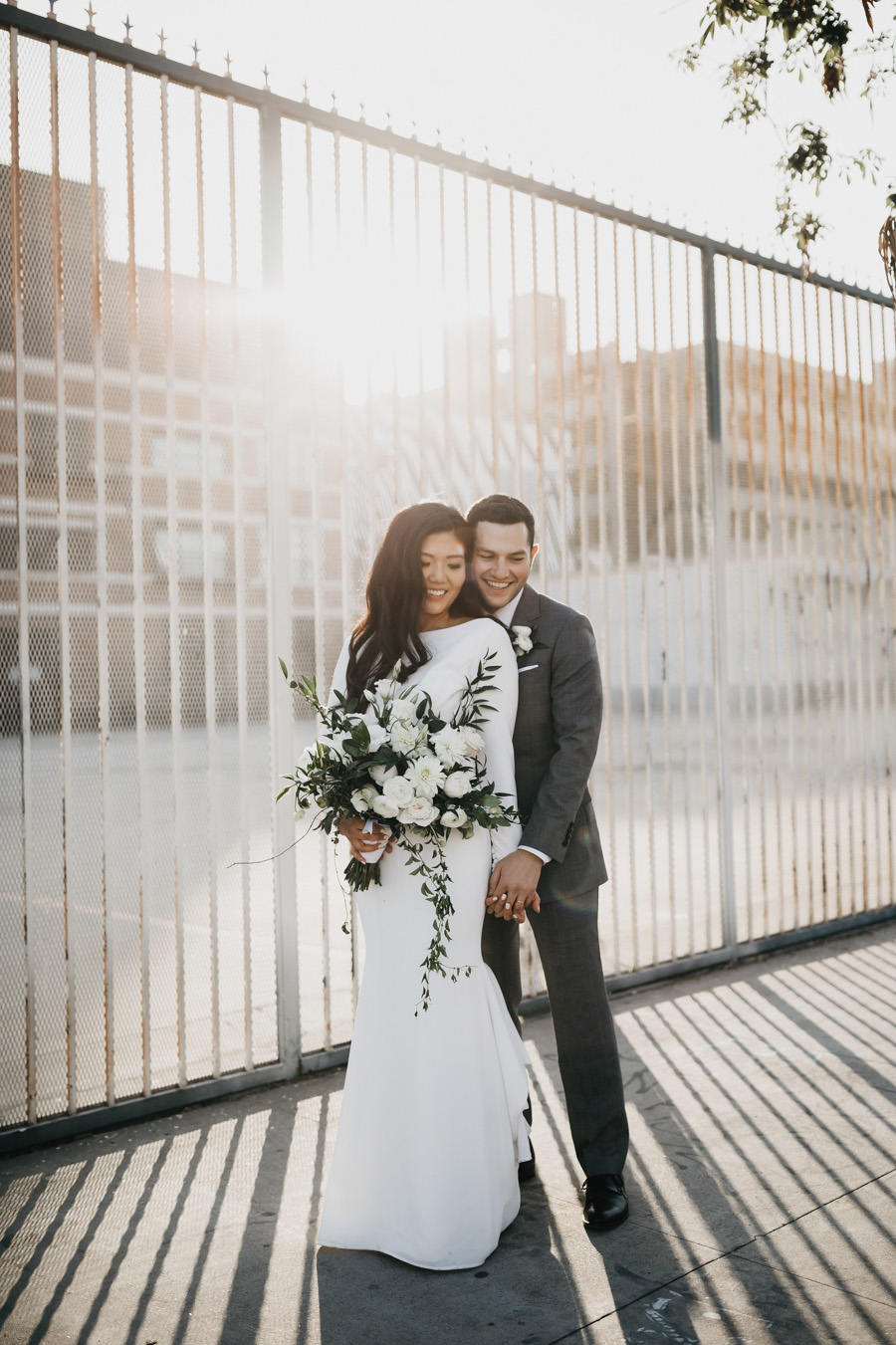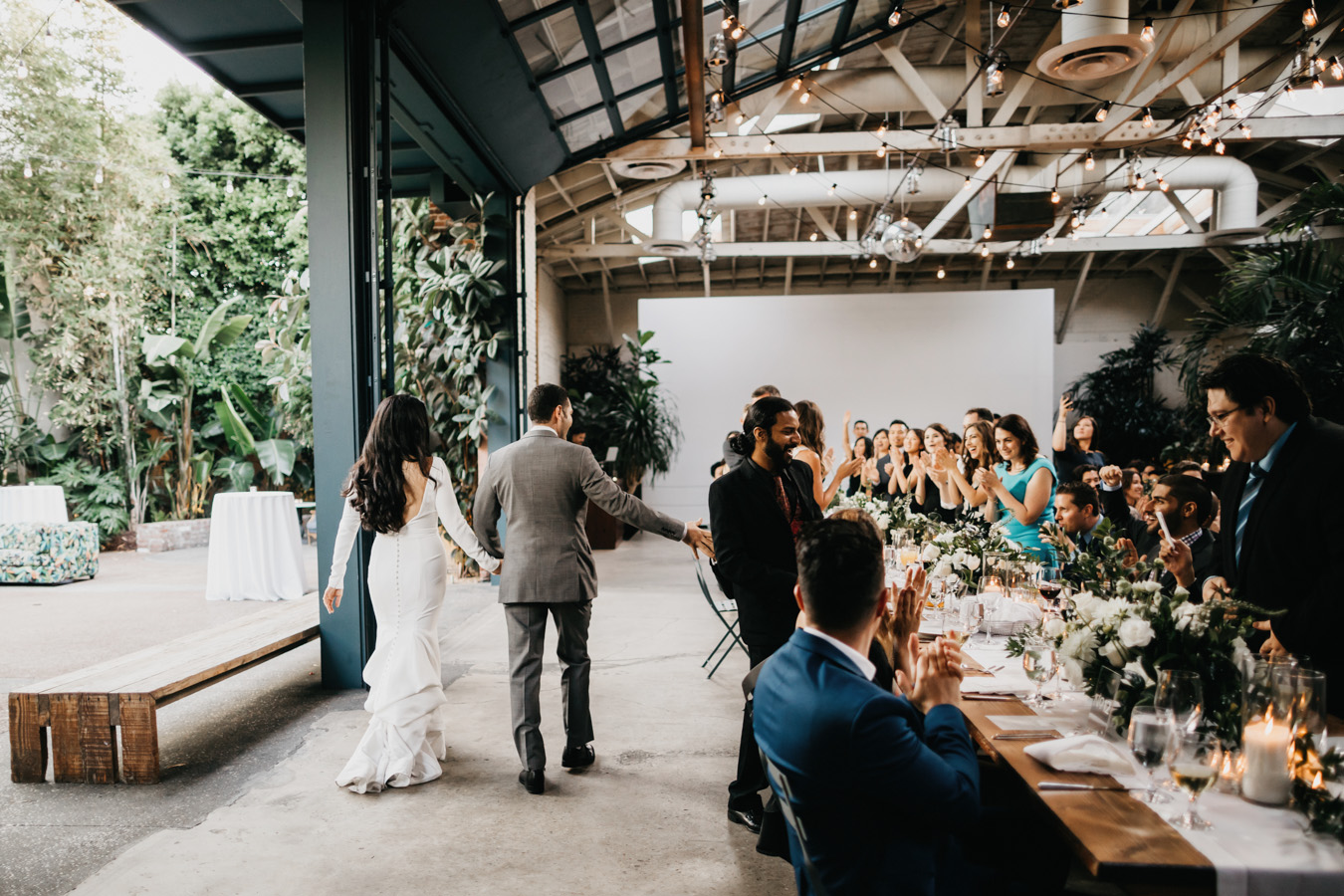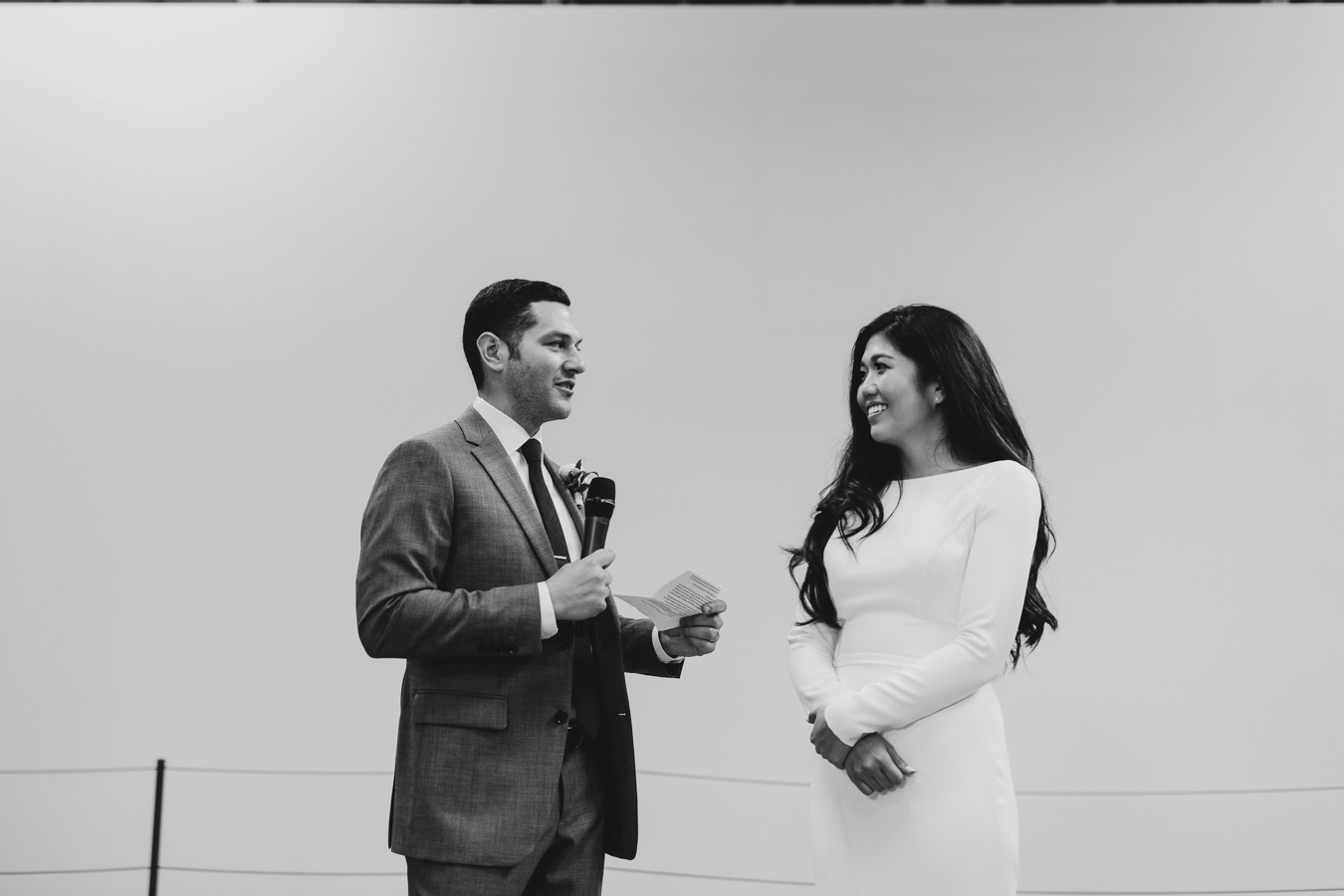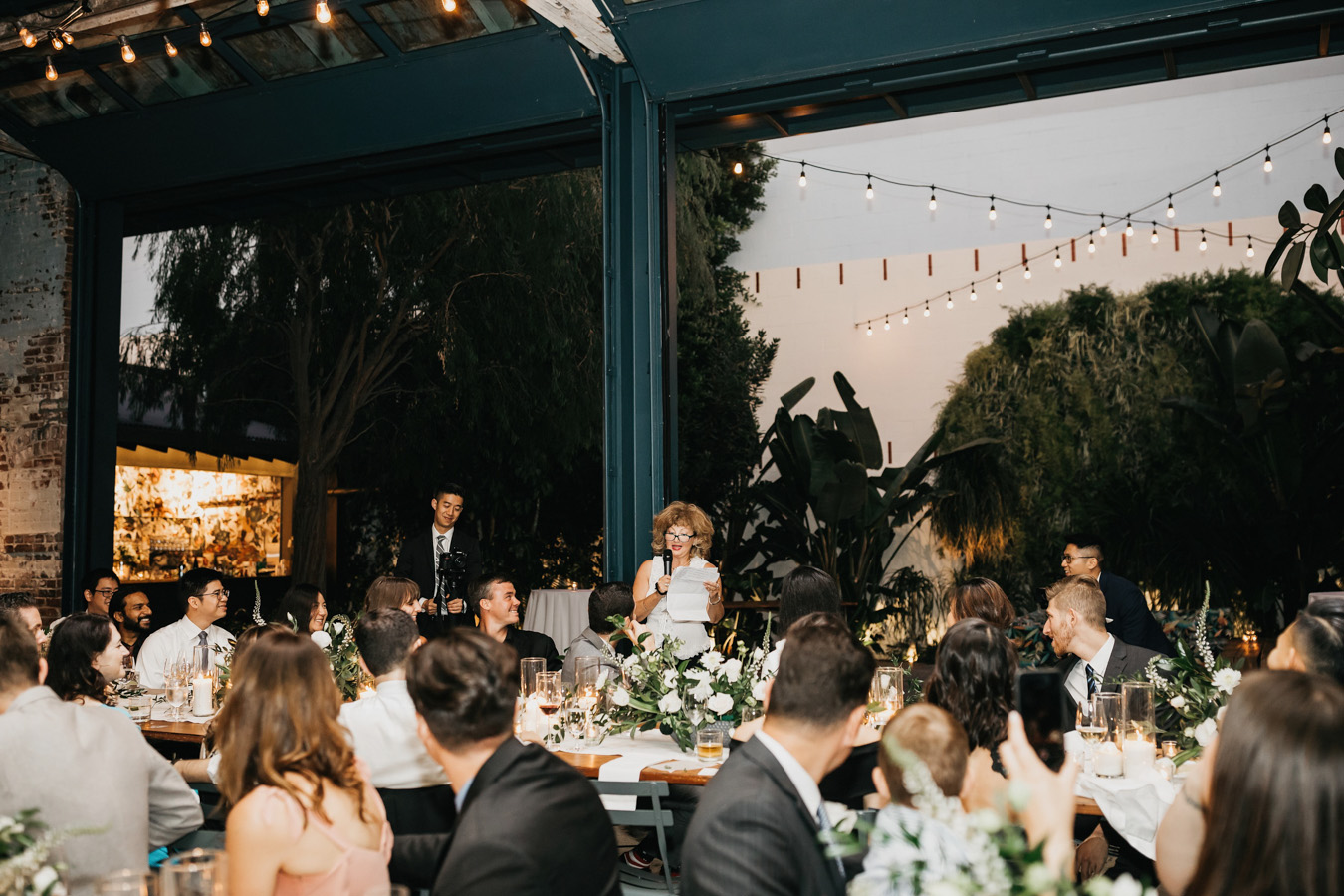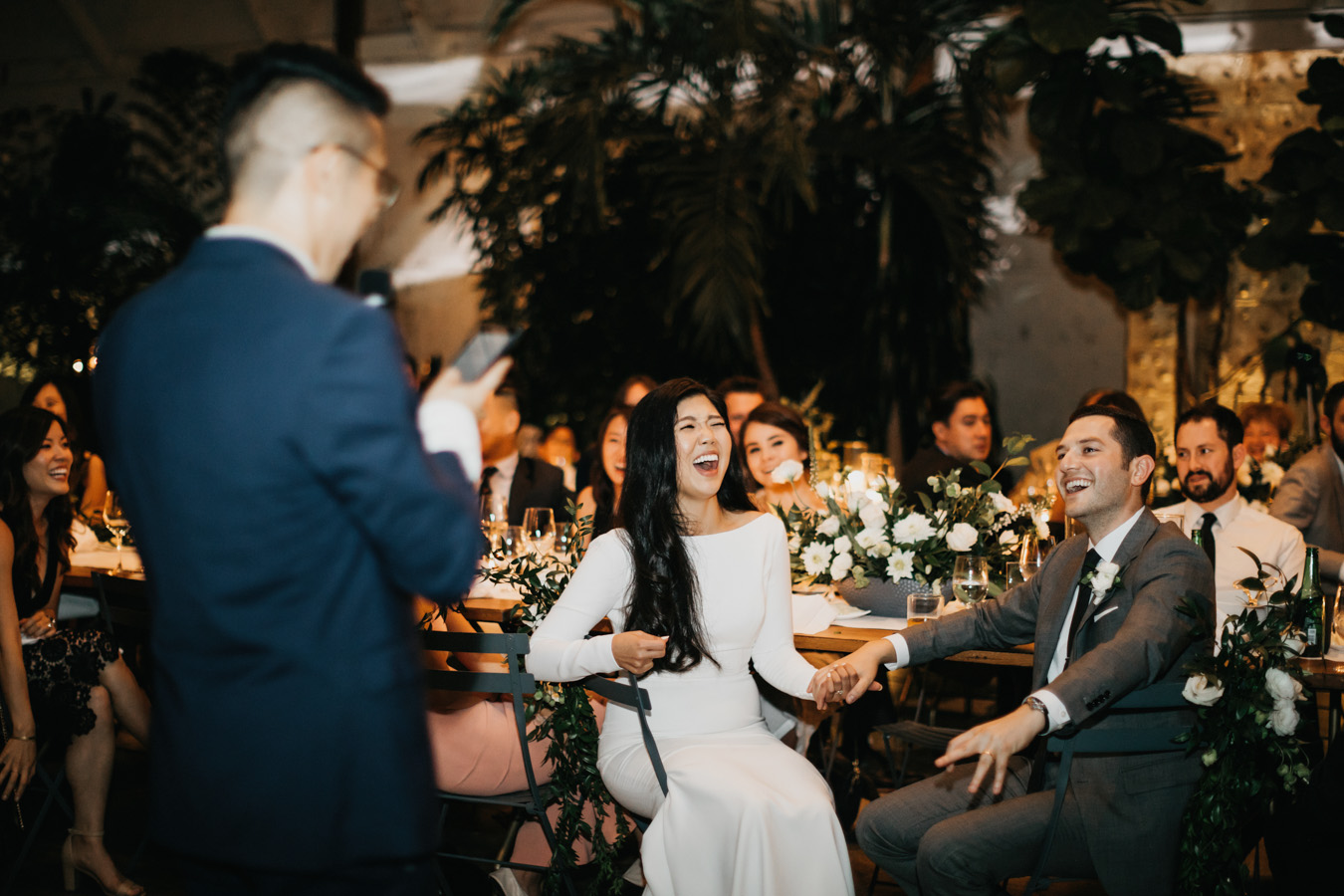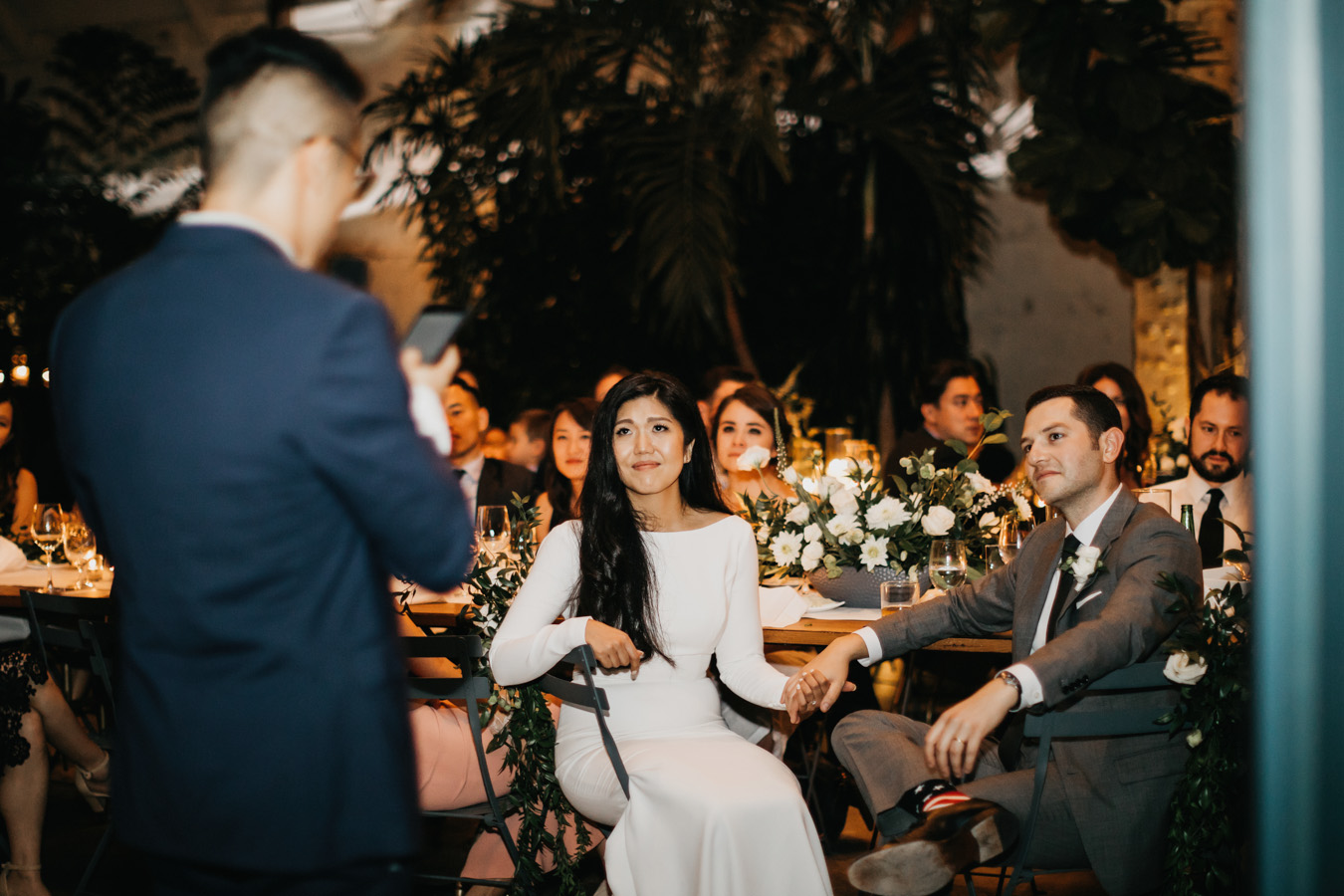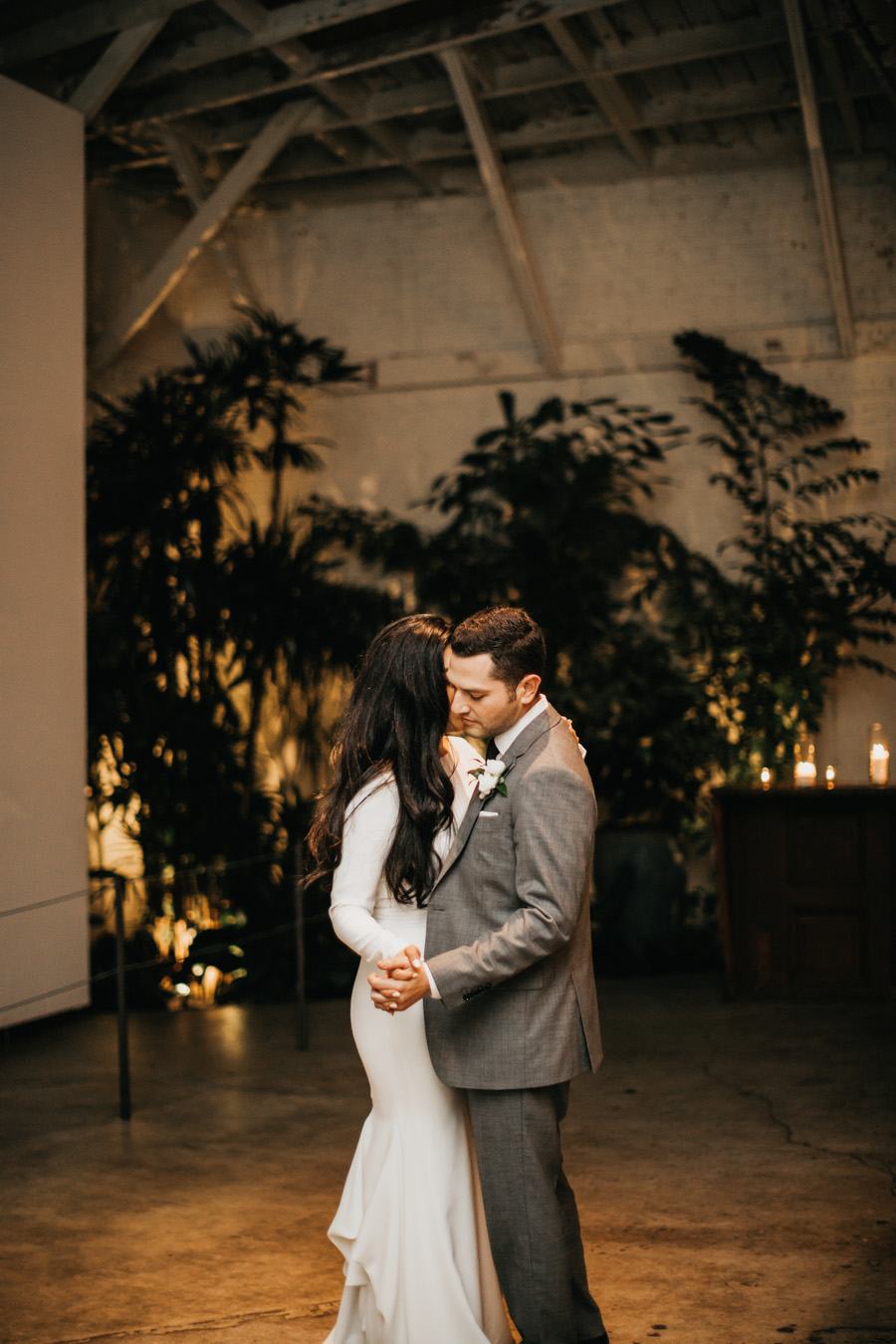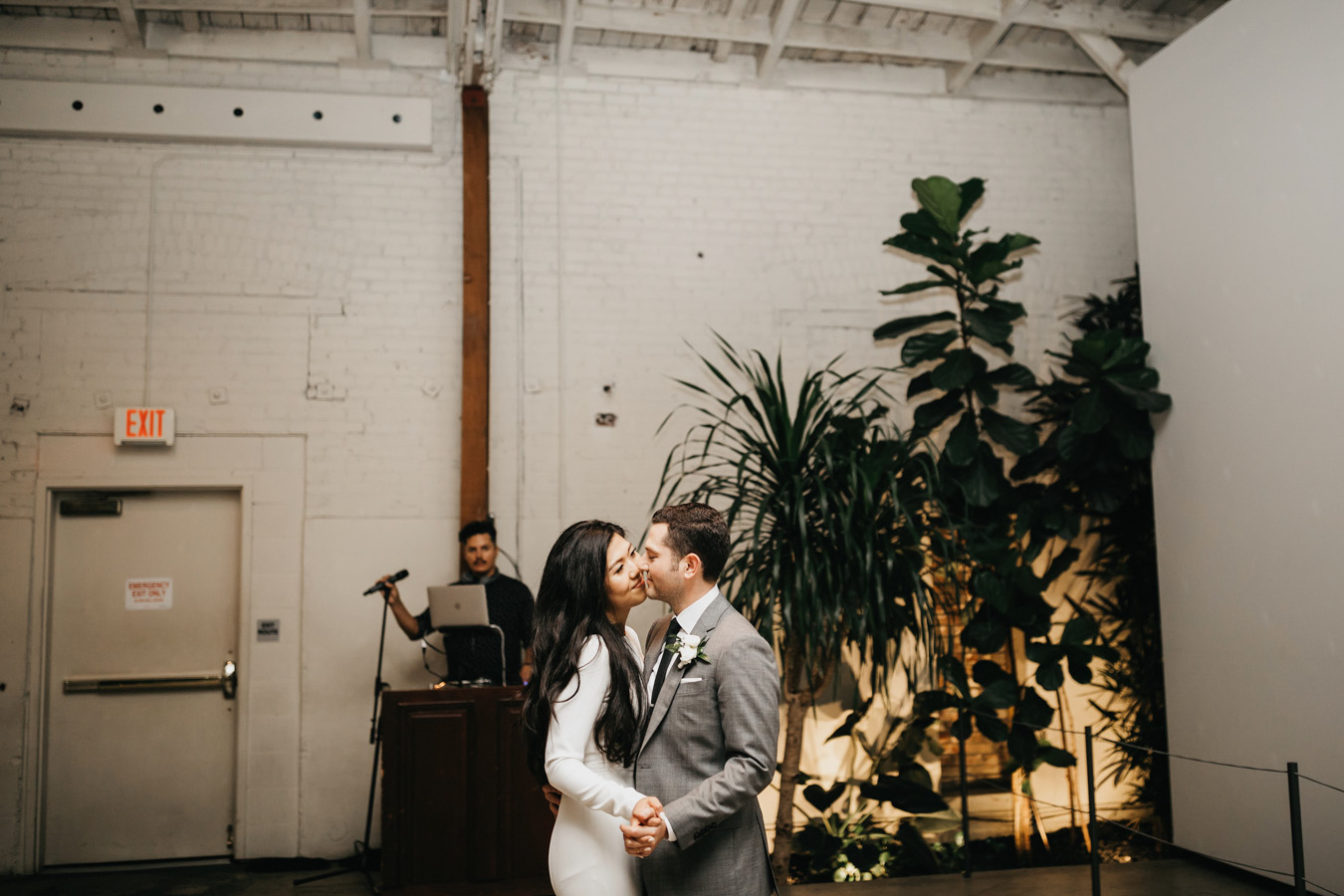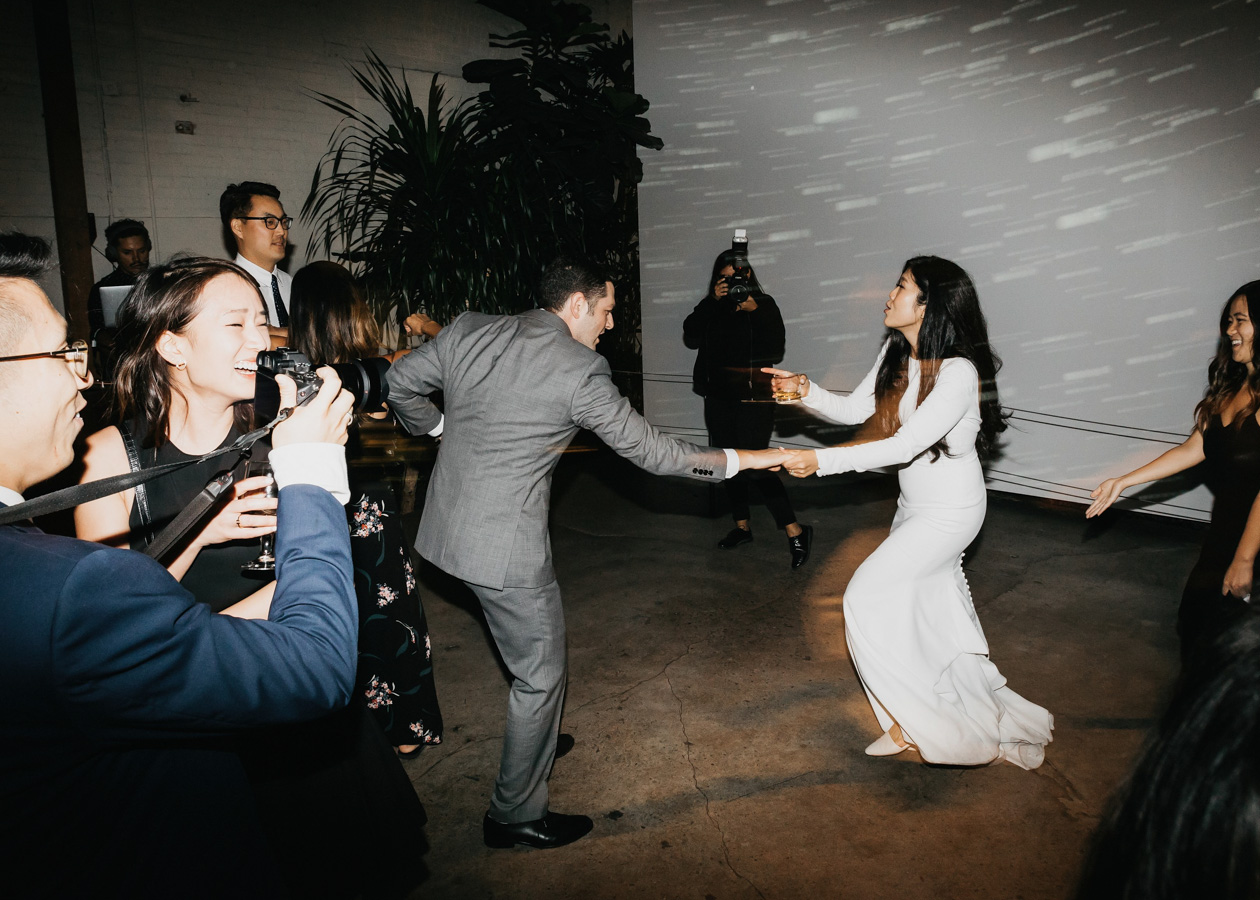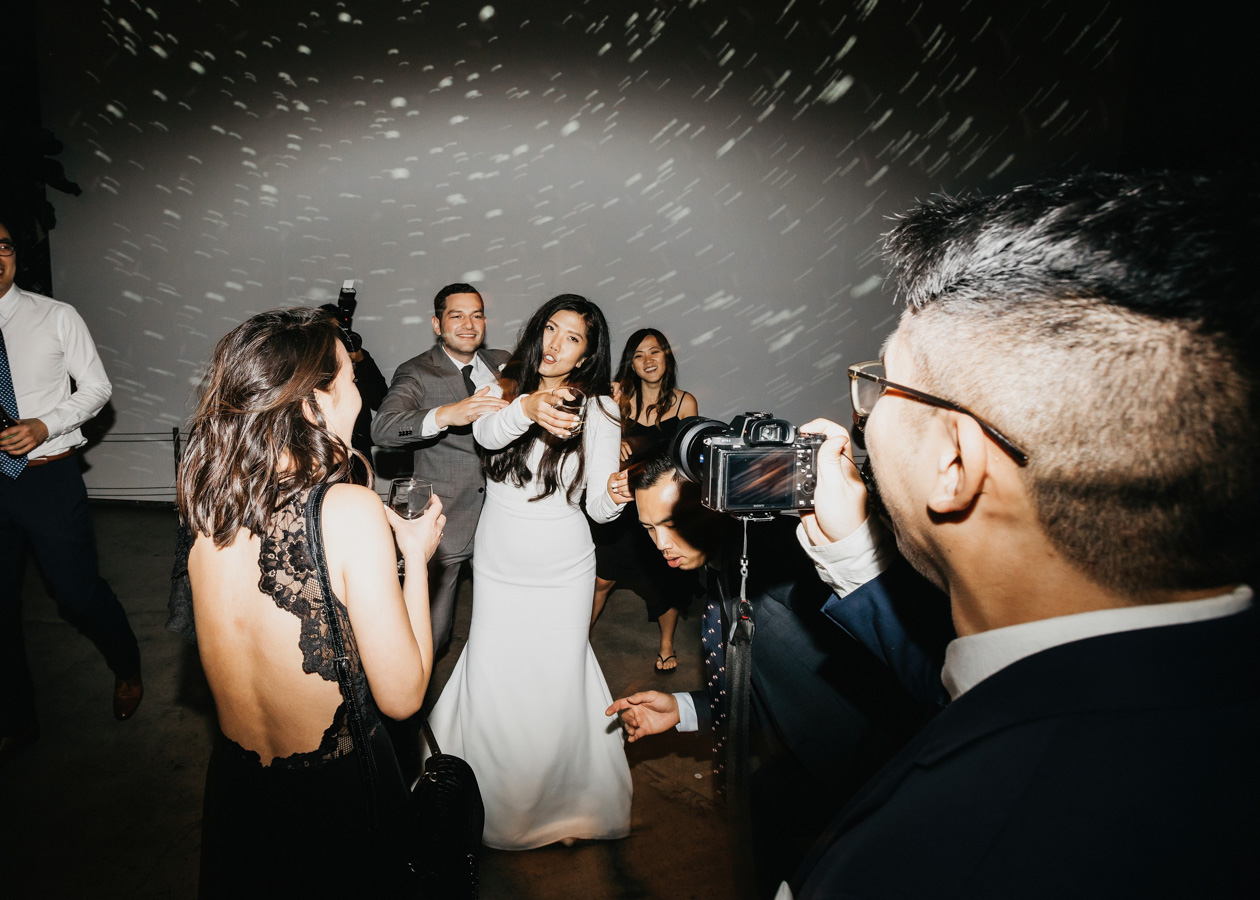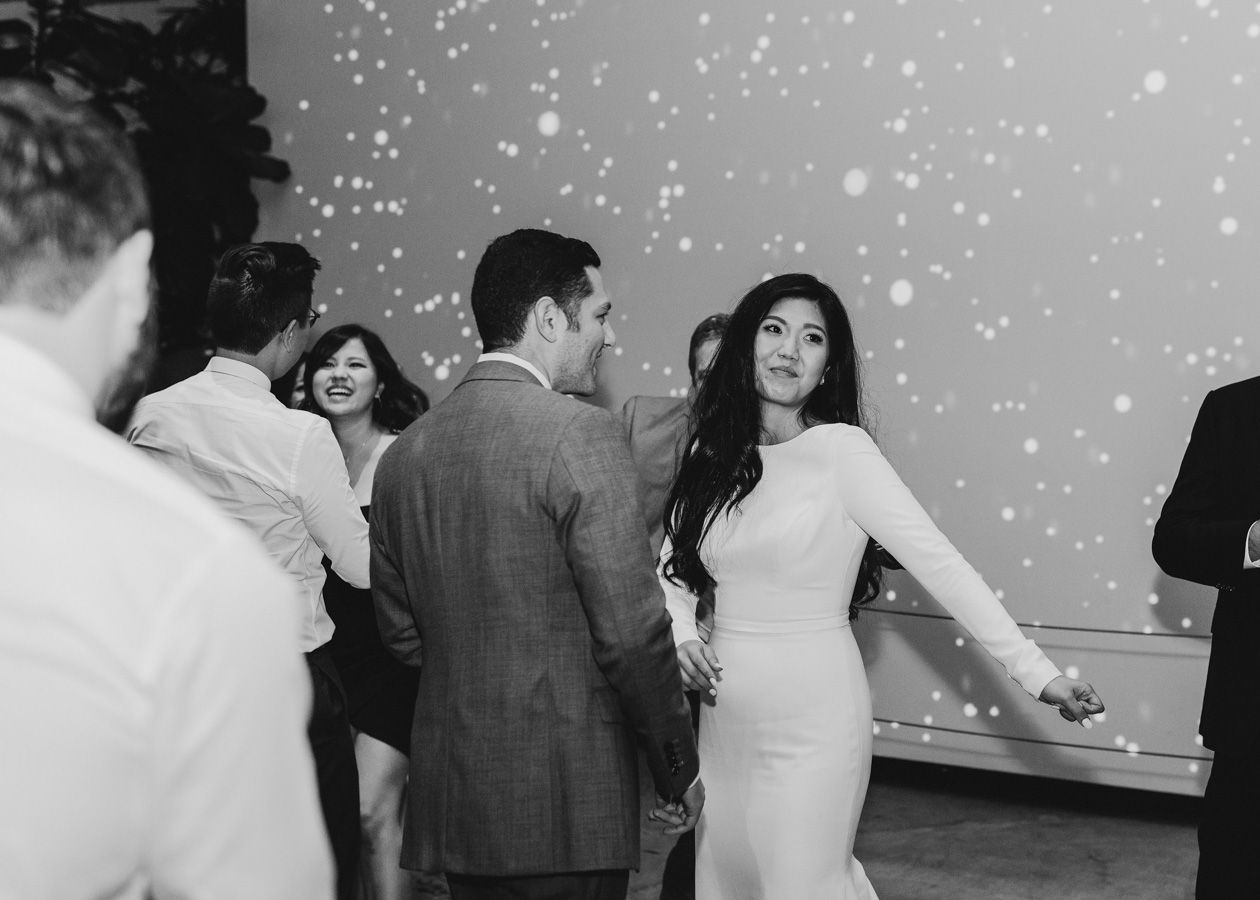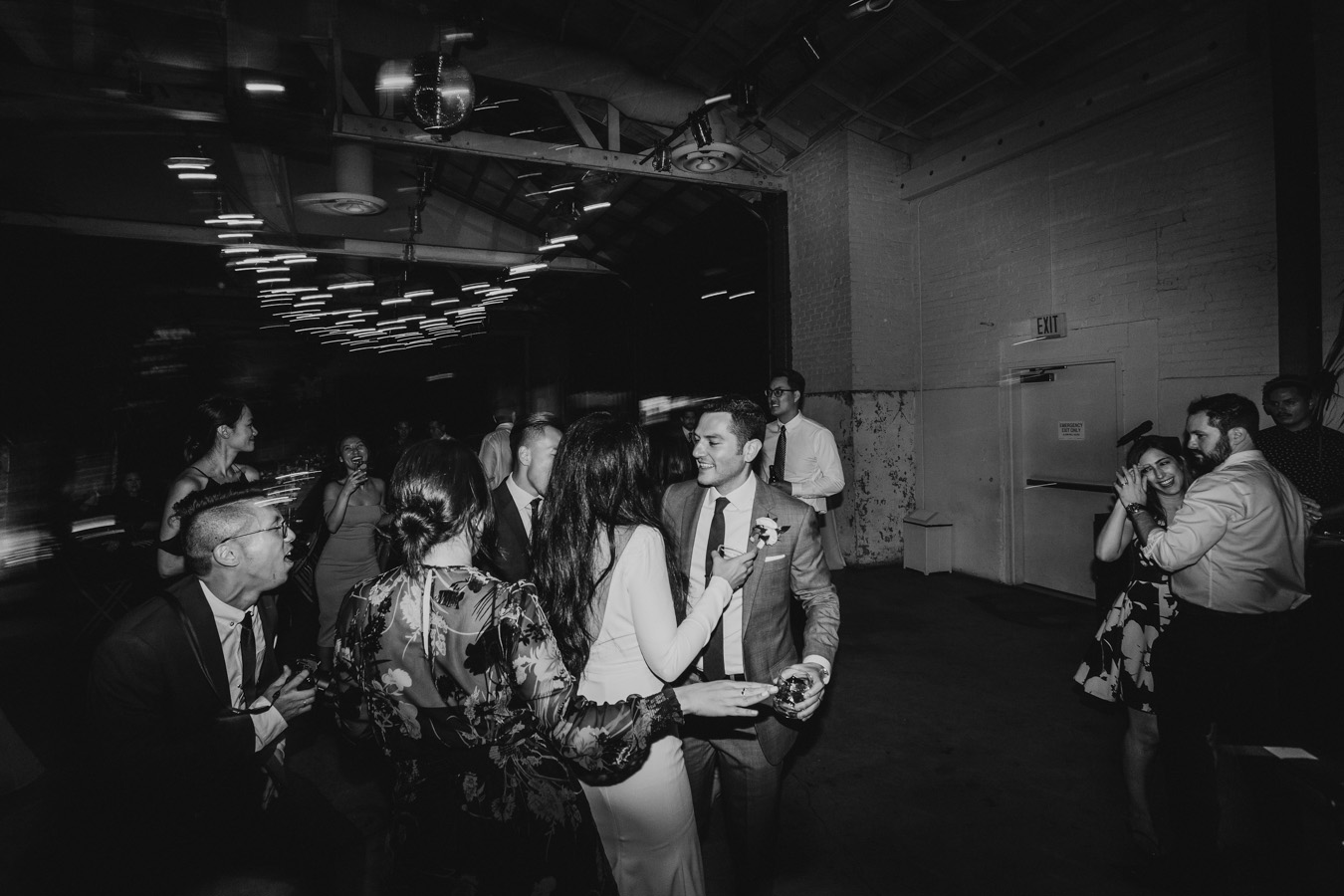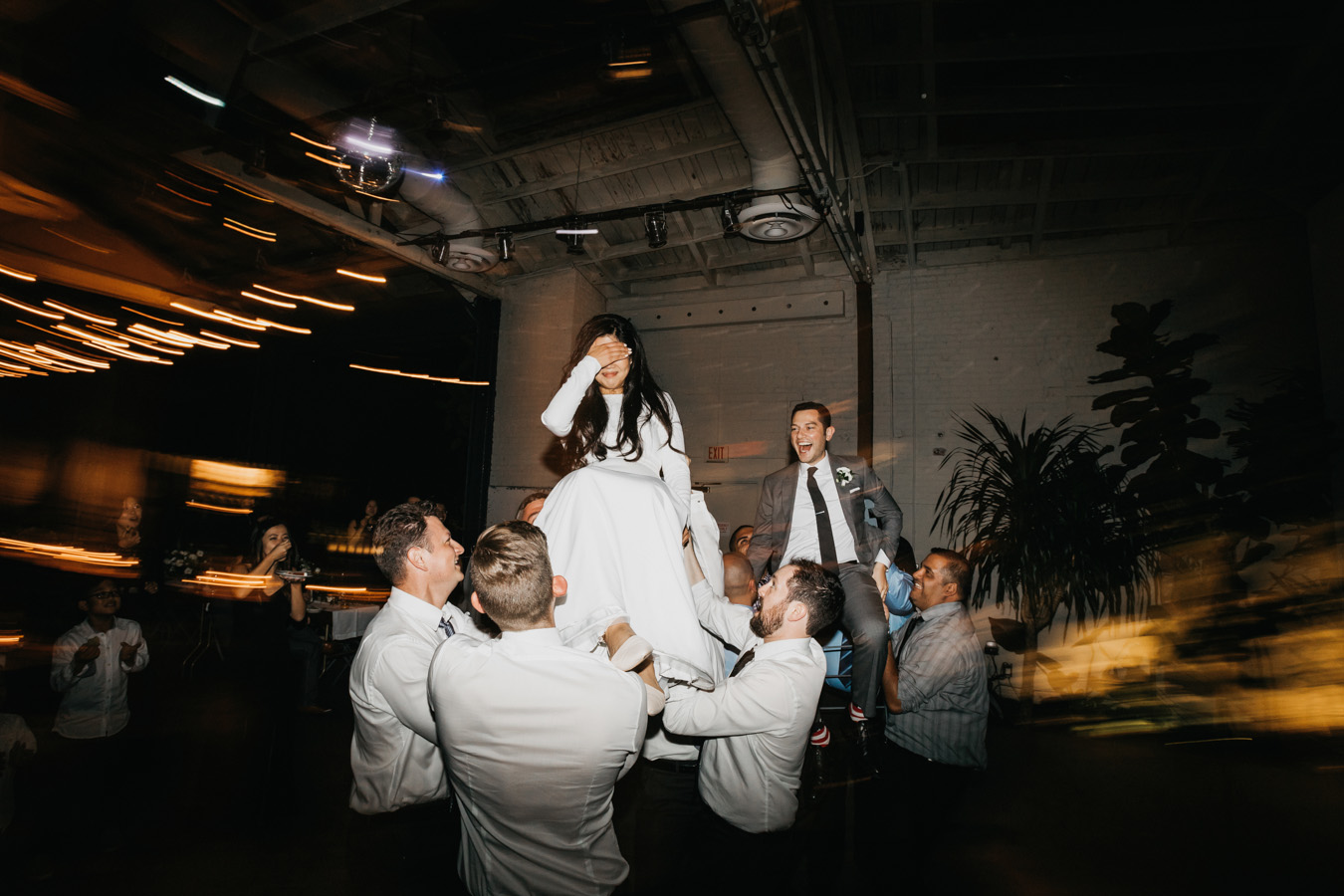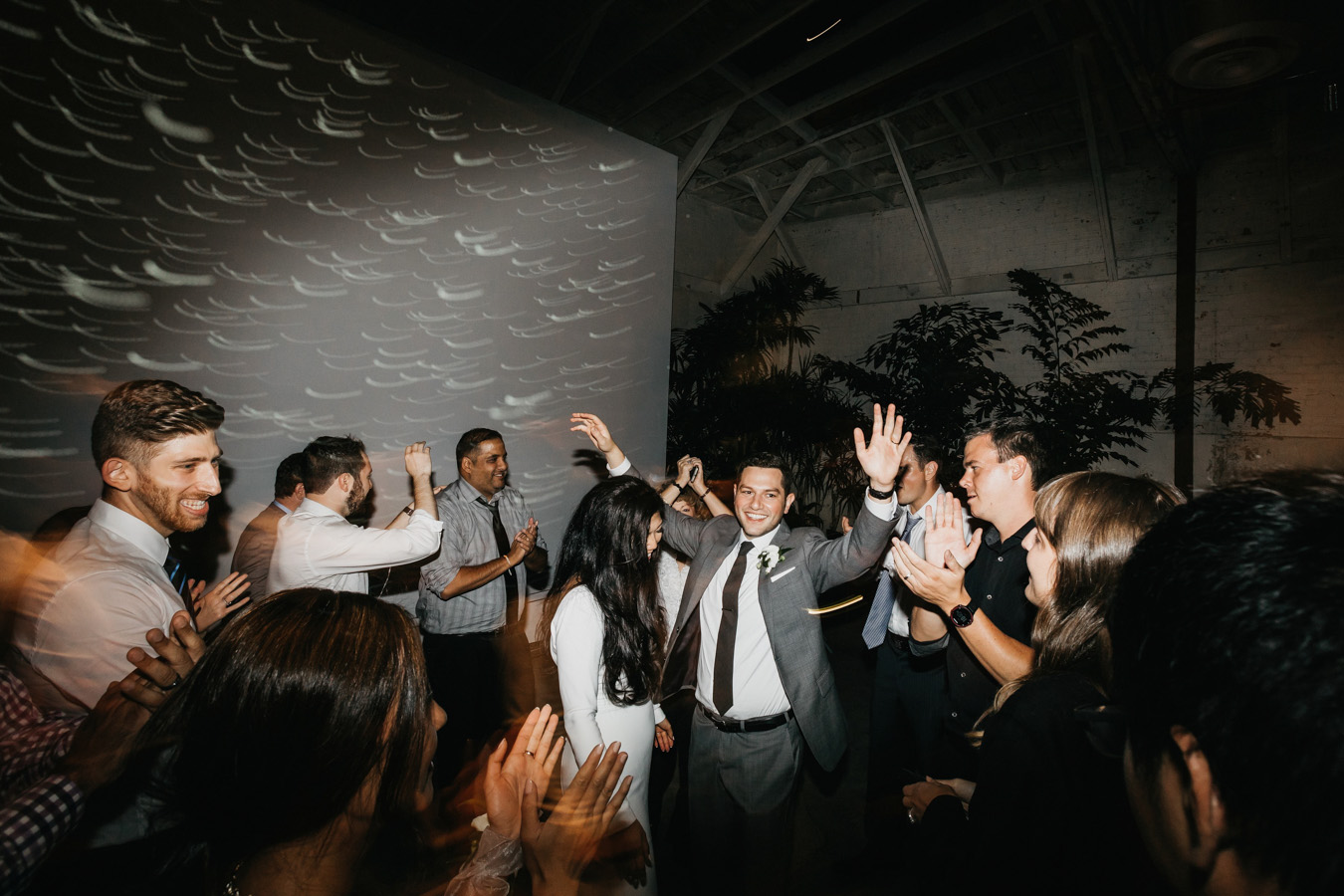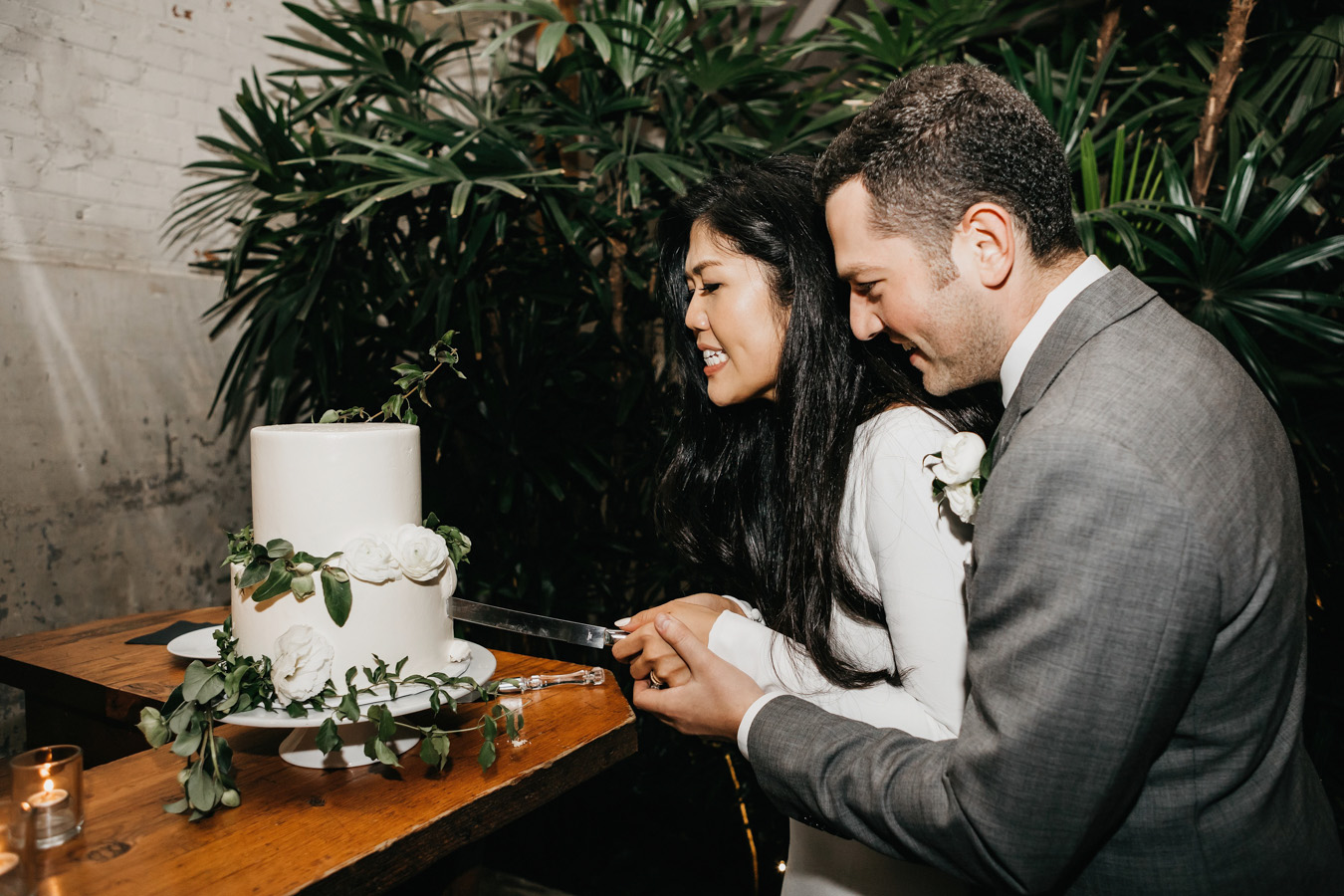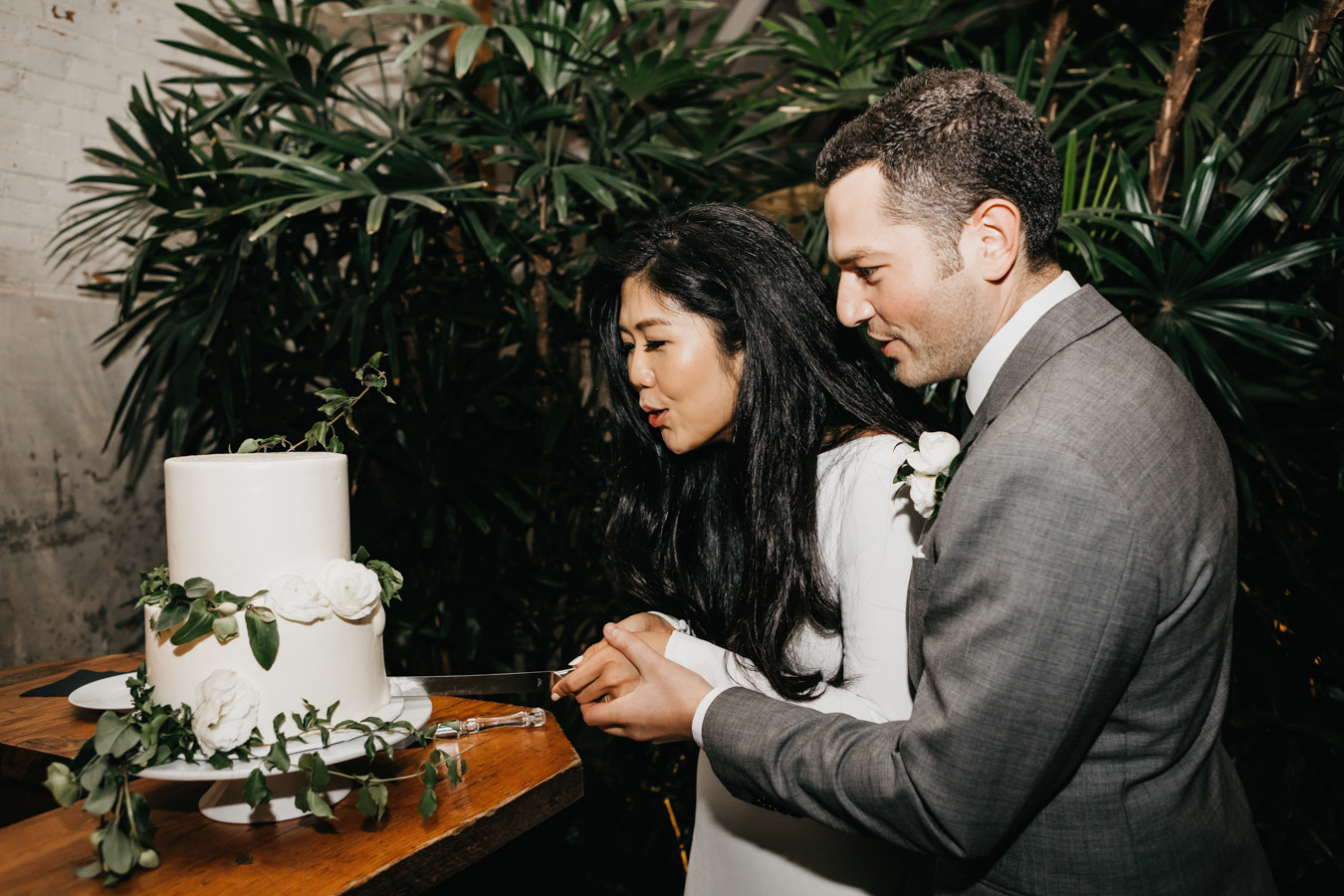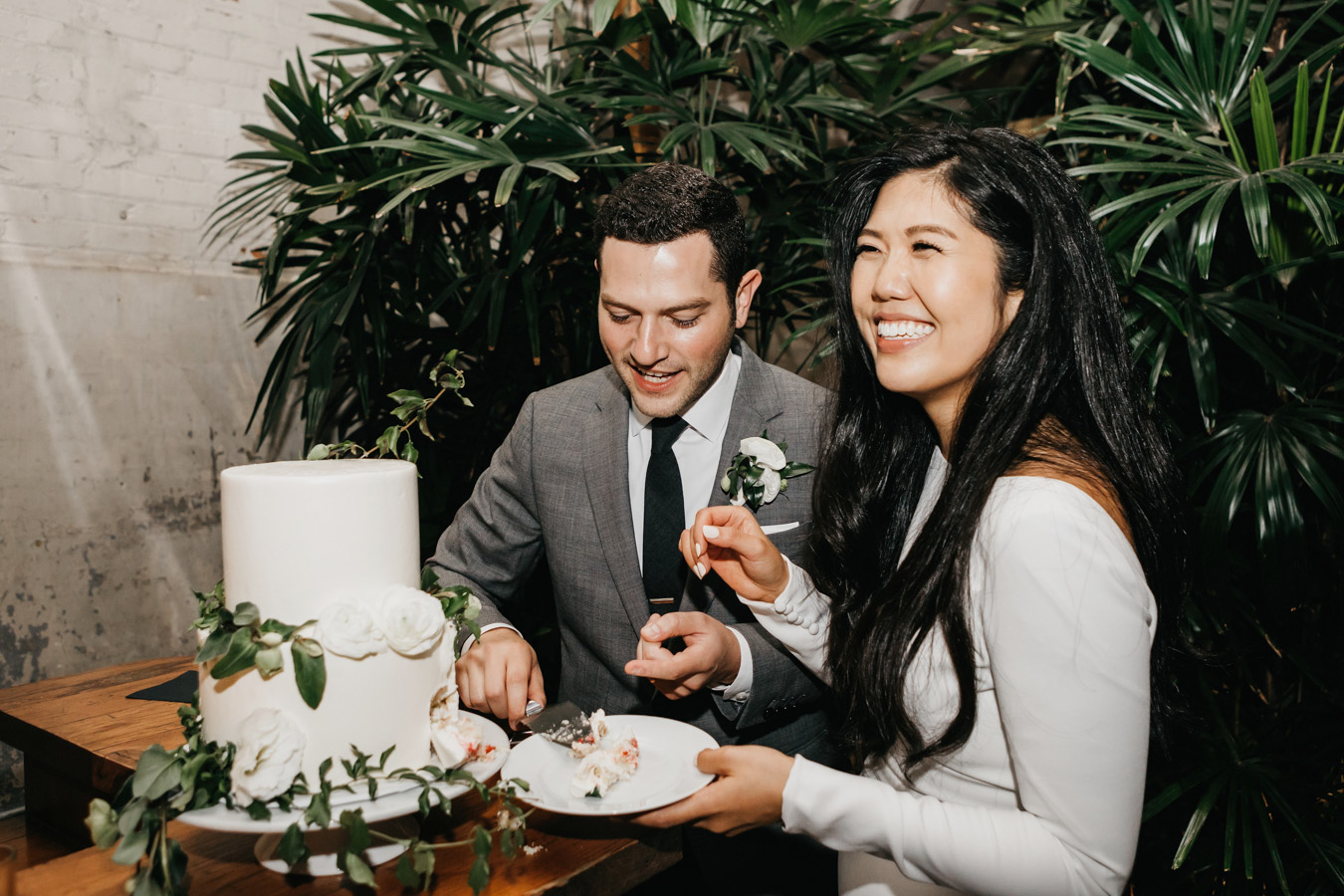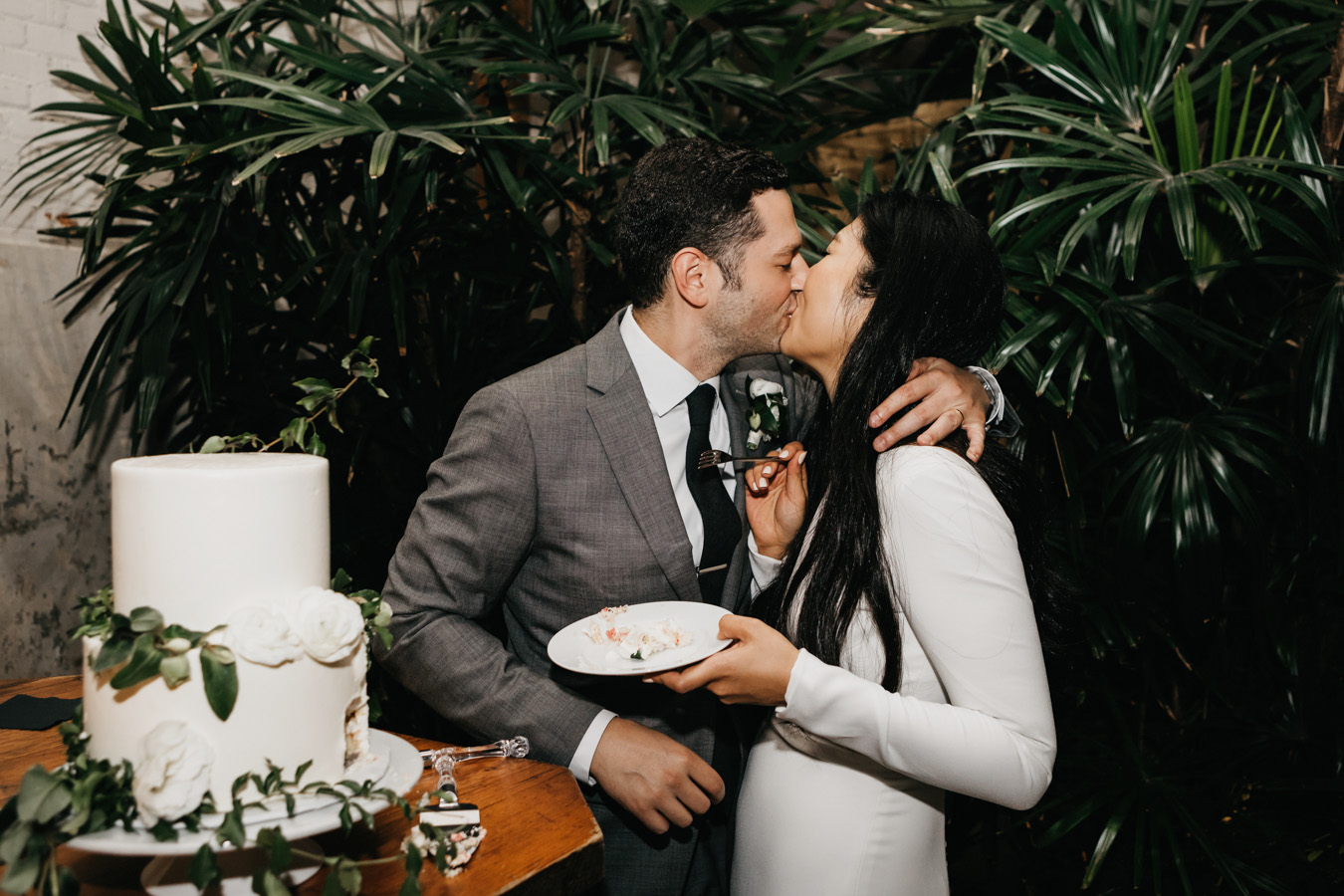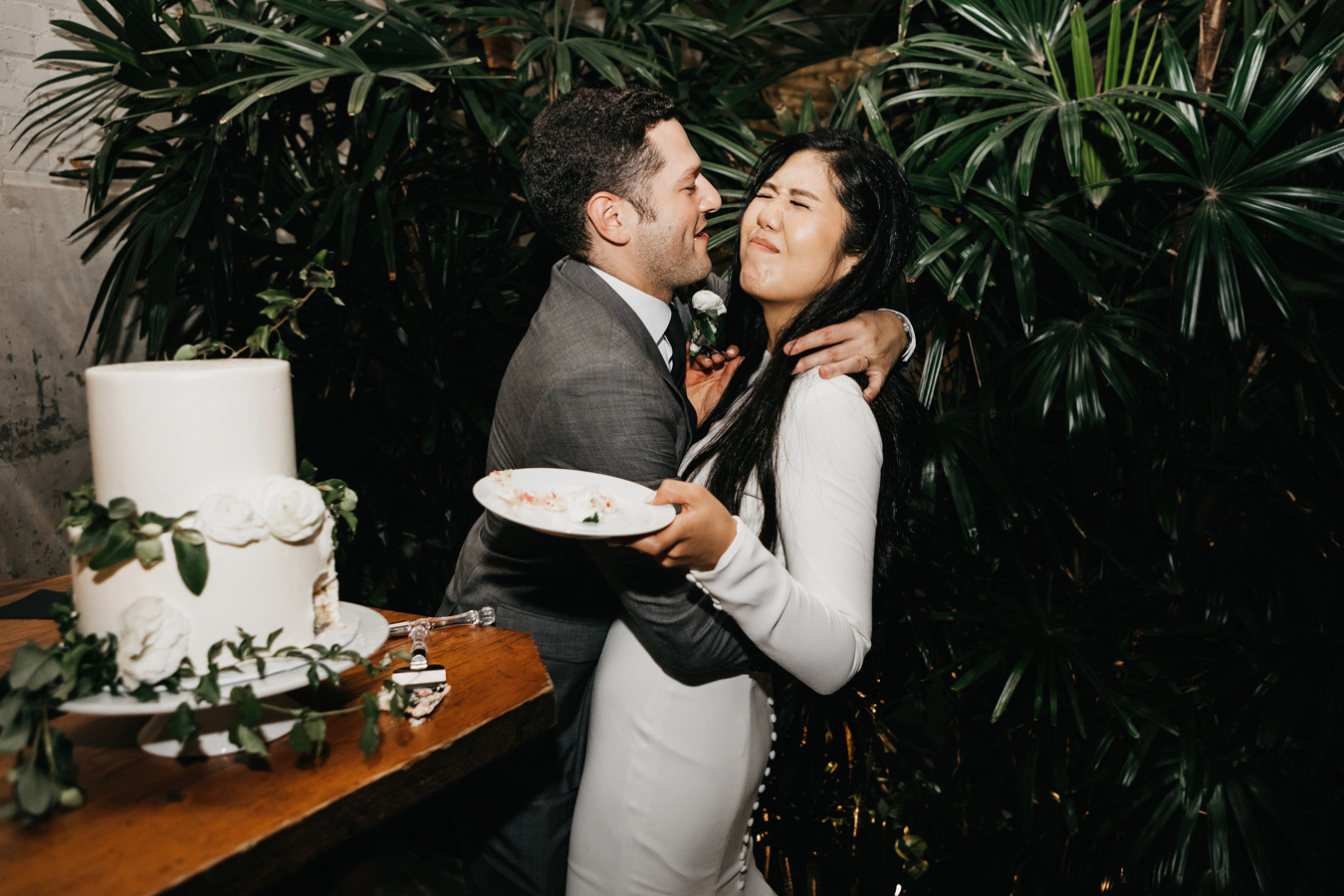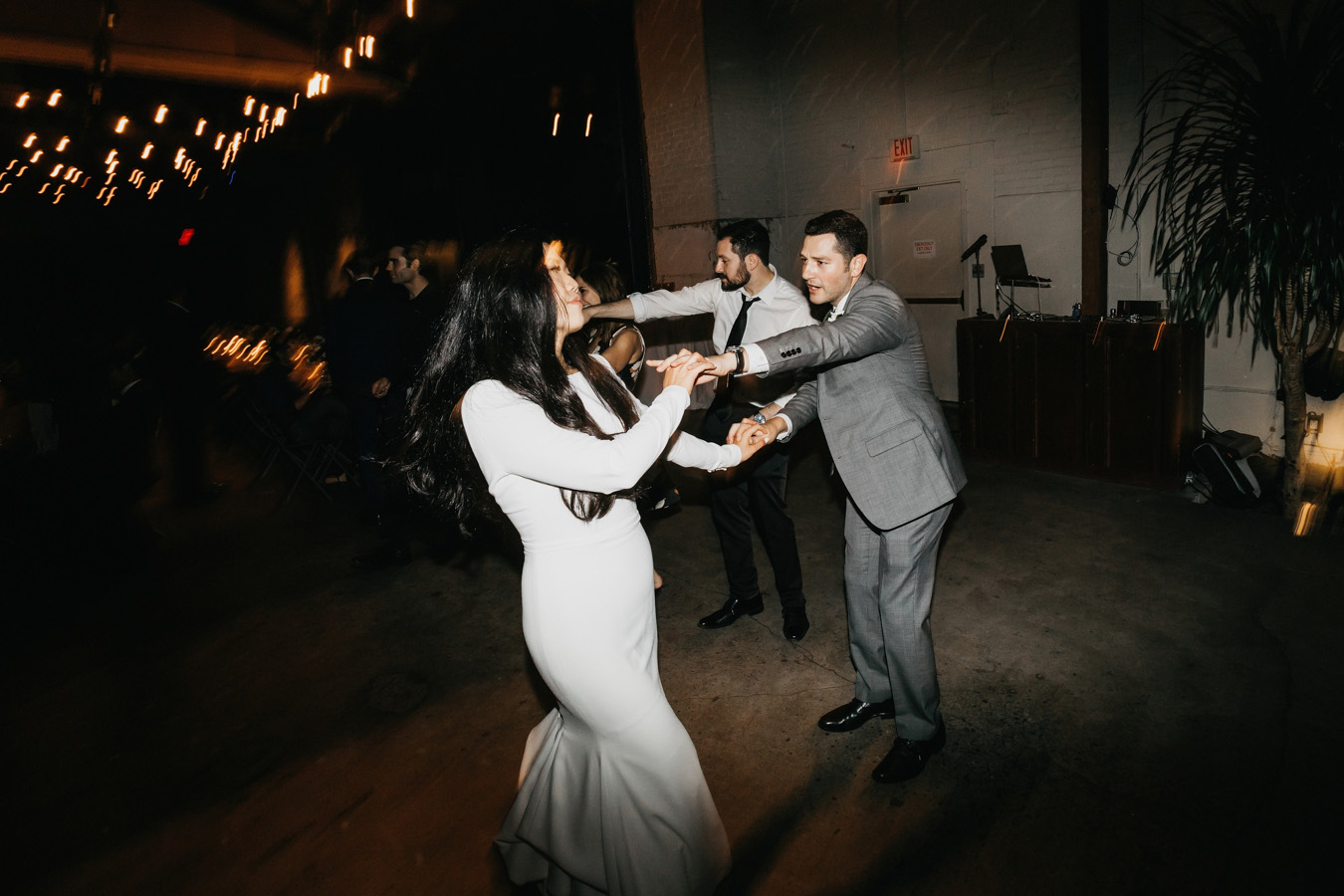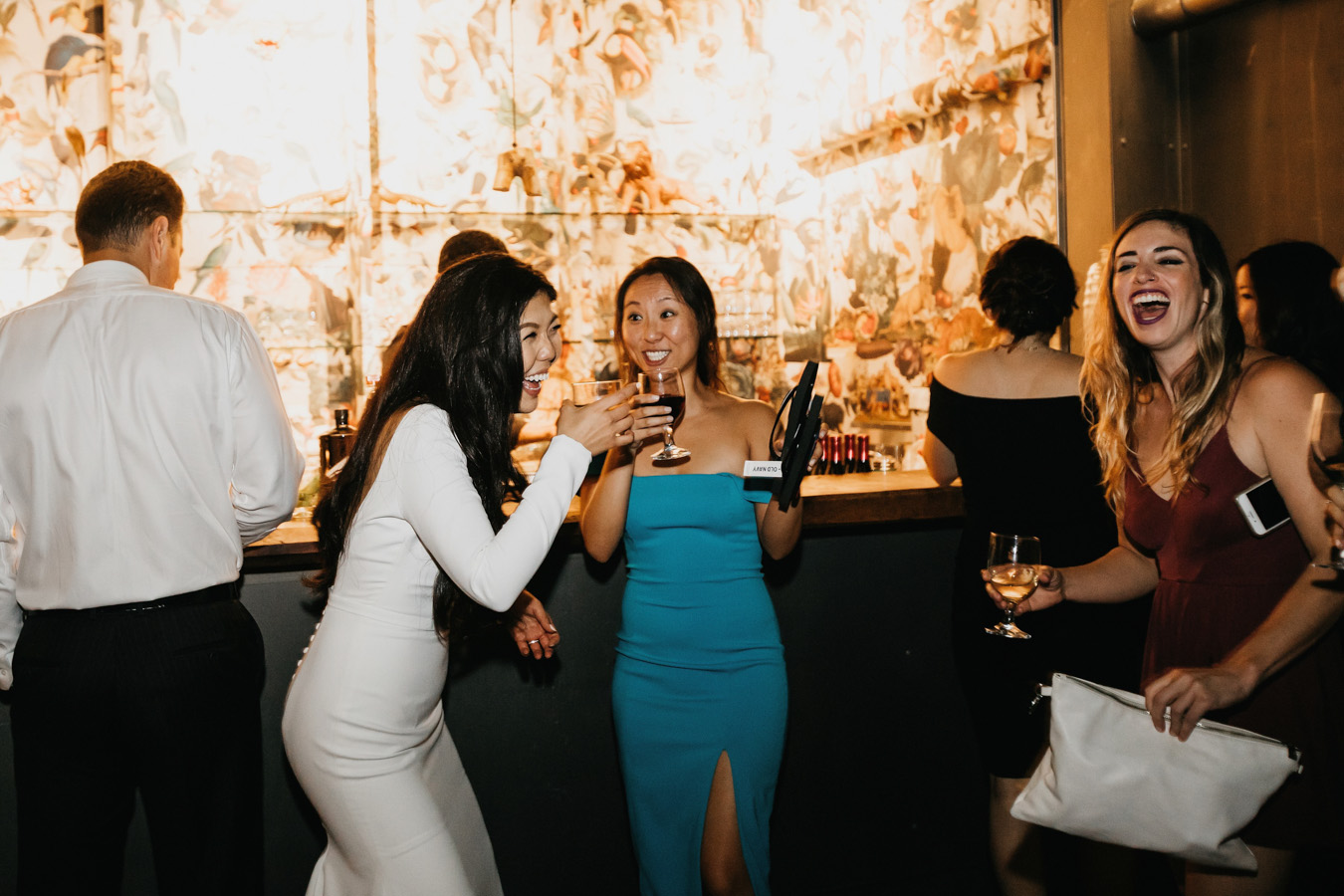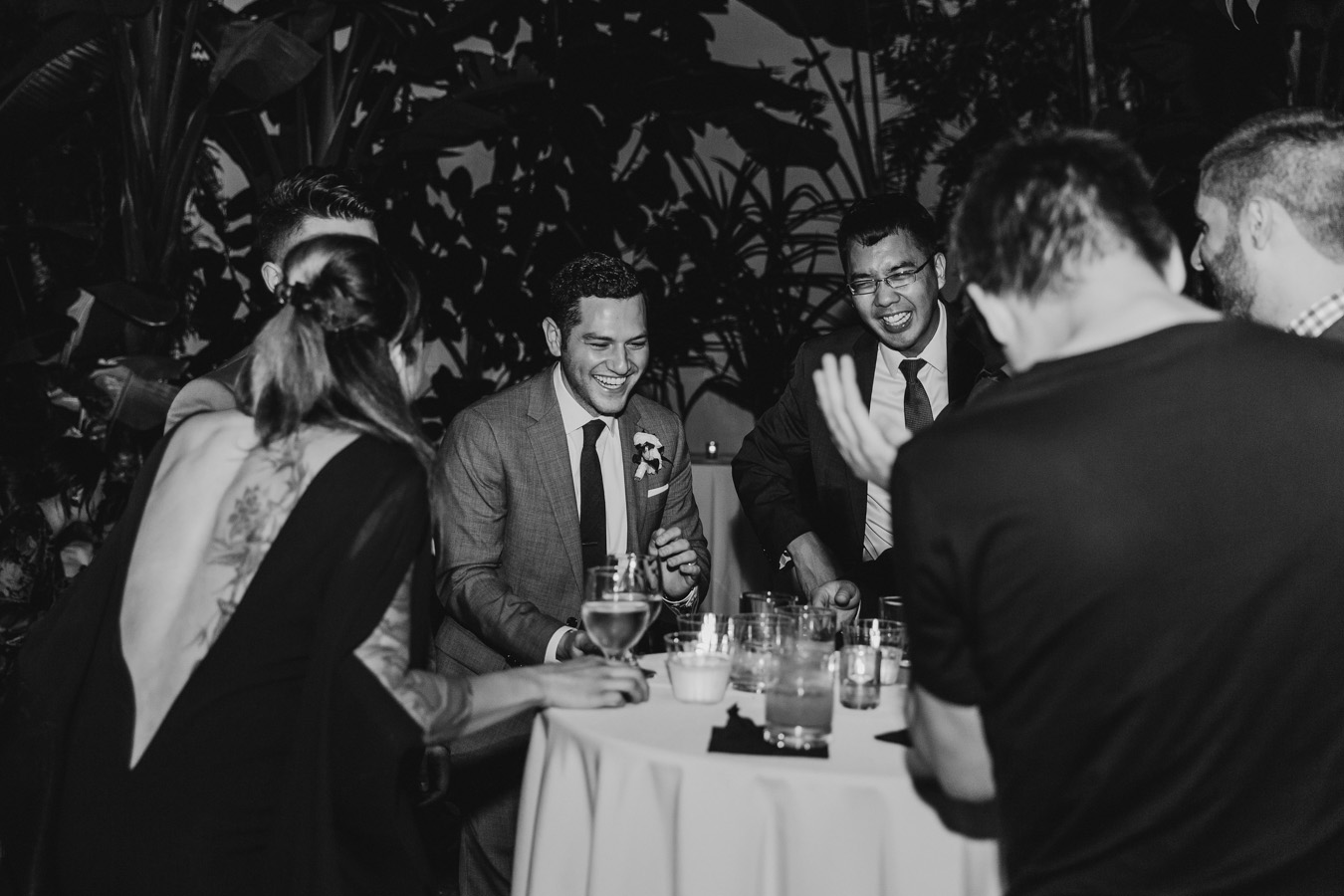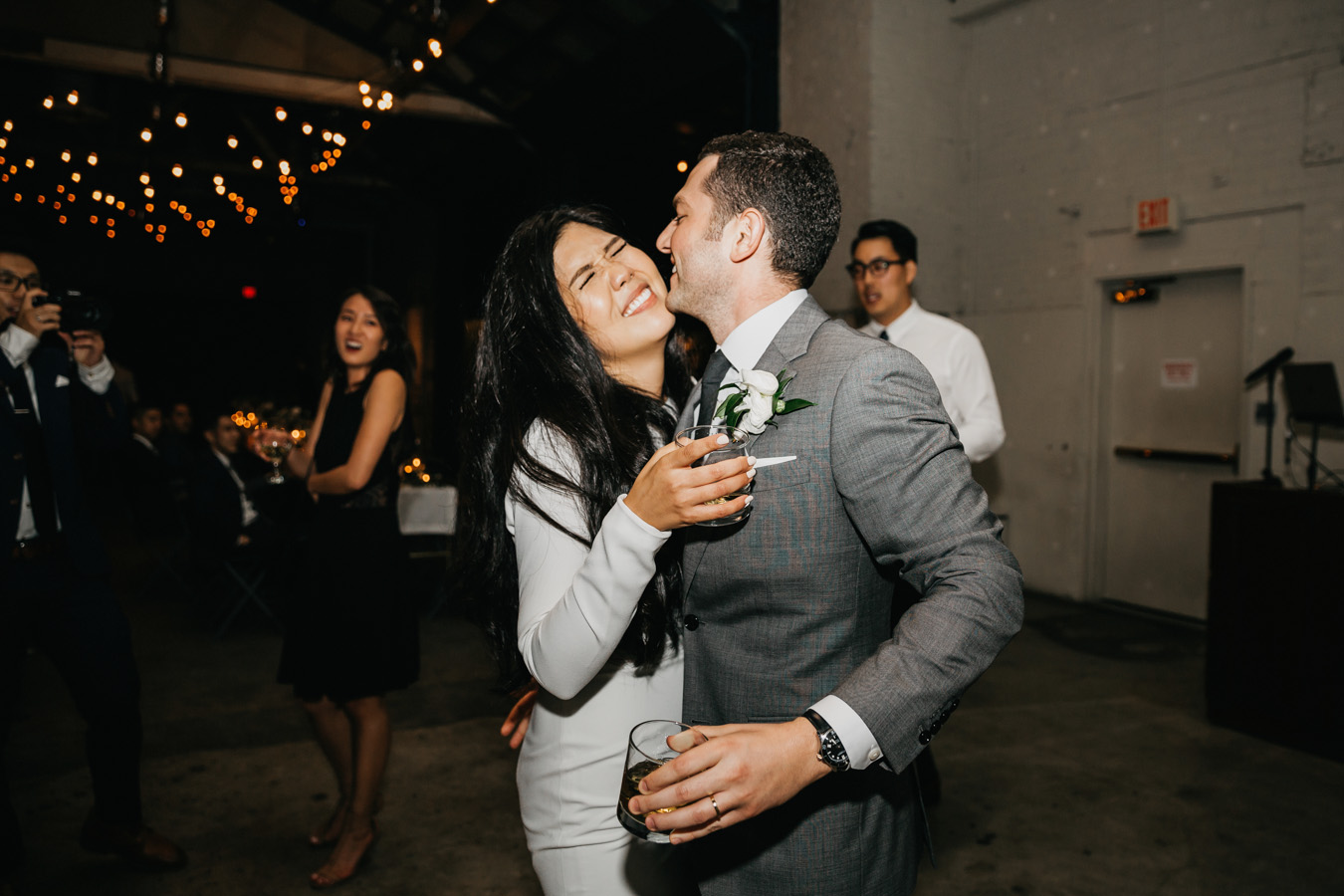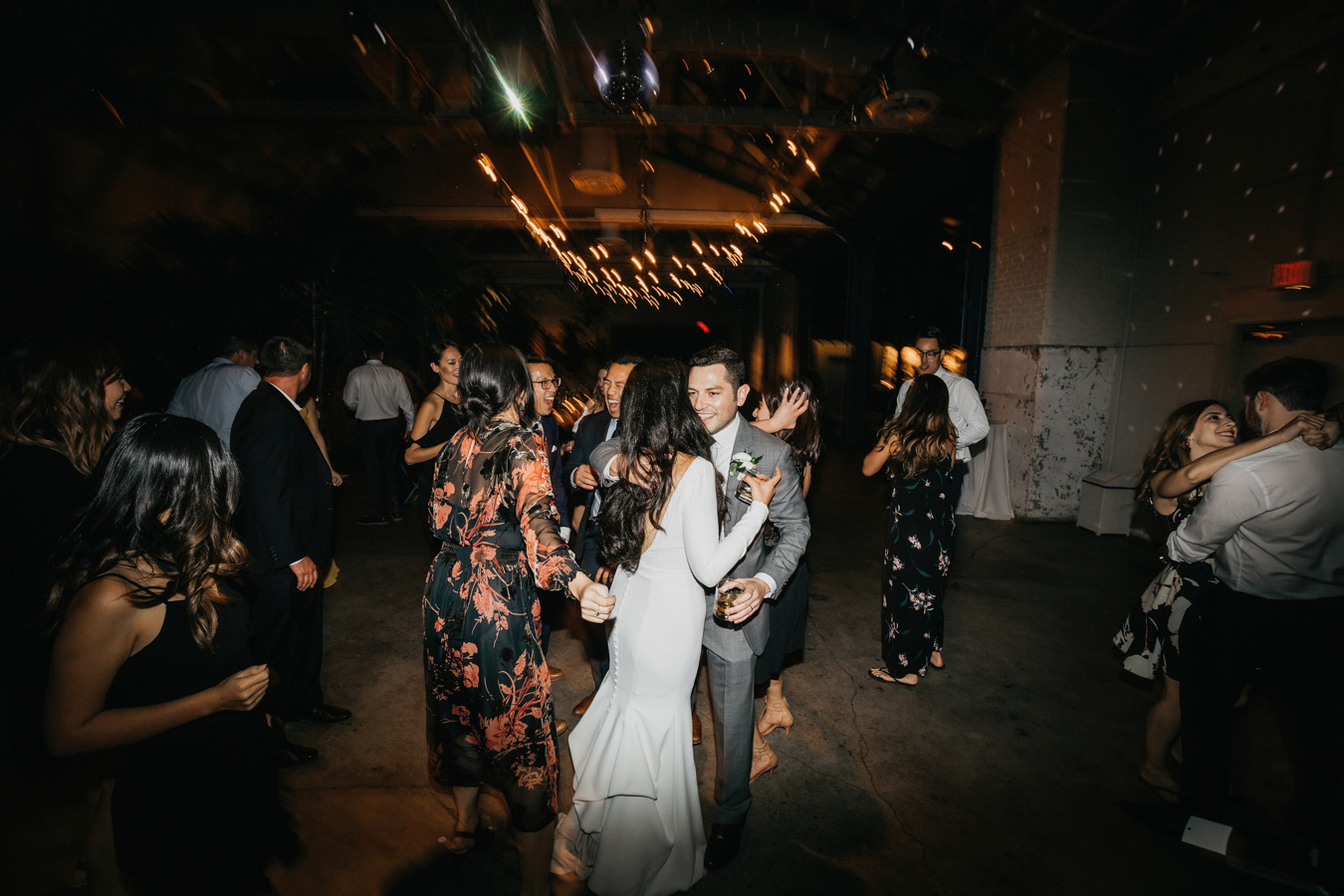 The idea of having a wedding always felt awkward and uncomfortable to me.  Long before our engagement I thought it was most likely that we would do something super intimate just us two, but I trusted that we wouldn't regret throwing the party and let me say… it was wonderful and I wouldn't trade it for anything.   The immense love, happiness, and fun in that day made me forget the anxiety I had over being the center of attention and the irrational fear that I was inconveniencing people, and in hindsight I wish I had spent less (zero) energy feeling that way.
One thing remained since the beginning, and that was wanting to keep this an intimate occasion.  At about 70 guests, we had what's considered a small wedding by industry standards, though to me it was overwhelming that we knew 70 people we wanted to share that day with.  It's more than enough to trigger the nerves of the wedding feeling like a spectacle, but had it not been for the first look I'm sure I would have been an even bigger wreck during the ceremony.
Oleg described the first look as "intense" and I'd agree that's accurate.  I was calm all morning, yet the build-up on the way to see him felt so unexpectedly big.  Starting to walk up to him like a mile away added a lot to the suspense don't know why I did that.  Once I saw him, all my nerves melted and I thought thank GOD we did a first look.  I love the idea of saving that special moment for when you're walking down the aisle, but in hindsight letting my nerves fizzle down earlier on in the day was necessary.  It re-established we were there for each other and that the potential of anything possibly going wrong that day could not and would not matter.
I bawled twice during the ceremony.  As I walked down the aisle with my dad, I remember thinking to myself that I wasn't sure where to look (at your husband, look at your husband!) so I looked around at all the faces of our guests standing there smiling back at me which felt like a big mistake when my face started to melt.  I'm sure there was a lot of relief and pent up nerves that were coming out, but the tears that rained out of my face came from a place of deep gratitude.  How incredible it is to have all your favorite people standing together in support of you.
We read our own vows to each other during the ceremony, which I cried a lot publicly in coffee shops where I'd sit to draft mine so I knew there was no escaping it the day of the wedding.  Looking back, I also would've loved to have read our vows privately to each other during our first look.  It was special to do it in front of everyone, but I think it maybe would have been even more alone since I wouldn't hold back on saying things for just us two, that only we would understand.
We had a good childhood friend of ours officiate our ceremony and it was the best decision.  She told our story, which spans over two decades, in a way no one else possibly could because she's the only person that knows us intimately both as individuals and as a couple.  She's amazing.  The ceremony was my favorite part of the day.
We didn't go into wedding planning with any kind of theme in mind, other than that we wanted the intimate feel of a backyard wedding with both an outdoor and indoor space.  Our venue, Millwick, is considered lush and industrial so we rolled with it, and no matter where we ended up the plan was to keep it as simple as possible.  Our priority was budget, followed by wanting to be minimally stressed out, which meant I didn't do too much with the decor or do a lot of DIYs.  I made the welcome sign, seating chart, place cards, table numbers, and menus and it was more than enough on my plate.
I'm a details person.  My career in the smallest nutshell can be described as caring very much about details.  As much as I think they are important and make everything more special, I've lived through the conclusion that the details are not going to make or break your wedding.  What I remember most is how I felt, the happy faces, the fun we had, and having a moment with my husband after the ceremony to high-five and cheer that we did it!  All of that would have happened no matter where or how we celebrated, I'm sure of it.
That would be the general advice I'd give to anyone.  However much or little or big or small you want to go or DIY or not (you don't have to DIY!!  It may save money but your sanity is more important if you are just not the DIY type, don't feel pressured to do things this way), stay true to what you want.  It sounds obvious, but I found myself getting carried away at times thinking more about what else could or should be done.  It's normal when weddings make you feel like it's your one chance to do everything perfectly, but on the other hand it's one out of many more life celebrations to come.  That help put things in perspective when it felt like we were compromising things about our "perfect" day, but as suspected the day ended up being perfect for us anyway.
A little more specific advice: prioritize things that contribute to the comfort of your guests.  It will give returns in the form of everyone having an even better time.  For us this was things like good food, plenty of booze, a self-serve water dispenser at the bar, and flip flops for the ladies during dancing.  Also remember that you are a guest at your wedding and should prioritize anything that will help you be more carefree that day, which can all be encompassed in a great wedding coordinator oh my GOODNESS is she a lifesaver (we worked with Sweet Emilia Jane, can't recommend her enough).
Also ladies, wear a dress you feel amazing in and start the search early.  I'm in the minority when I say I didn't think this mattered so much to me, but when I found my dress I felt like a queen and it did a lot for how amazing I felt.  Searching for an excuse to wear it again (is there one??)
The process is just as much a part of the fun as the wedding day, which goes by so incredibly fast it's practically devastating.  Luckily I had a great experience with planning and loved it, though I know this isn't the case for many.  When it feels like you're drowning in indecision or to-do lists, you have to ask for help.  This is one of my biggest weaknesses, but everyone I reached out to was so eager and willing to help and it became easier to ask for it.  This is all part of making the memories surrounding your wedding day.
Some more details over on Junebug Weddings and if you're in the midst of planning your wedding or want to reminisce on your day too I'd love to hear about it.  If you have any questions for me, absolutely leave them here.
Thank you for reliving our wedding with us <3.