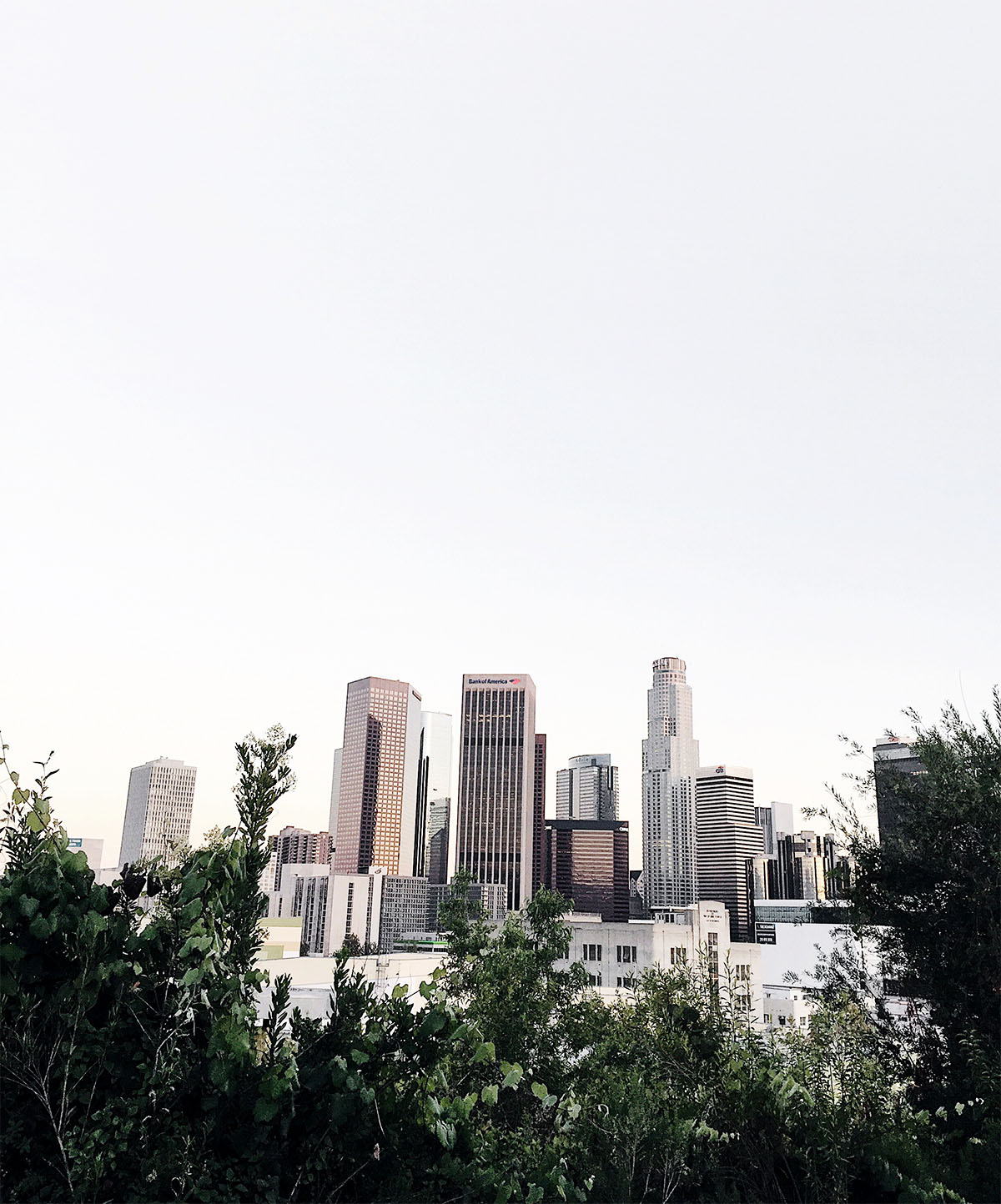 This is maybe the hardest post I've ever had to put together.  It simply isn't possible to fit all my favorite places in my very loved city of LA in one day- it's too close to my heart!  The biggest challenge is that LA is enormous and if this were to really be about my top favorite spots only, there would be too much time lost traveling between points since they're so spread apart.  So we're focusing on an itinerary that's both geographically conscious and satisfies the first time visitor who wants to feel like they experienced a little bit of everything LA has to offer.  In partnership with Uber, here's what to do with only one day in LA- but please, if you can, try to get more than one day here.  You'll love it, I promise.
Getting around in LA can be an ordeal.  You can pretty consistently count on traffic and parking to be bad at most times, but since the public transit isn't very good, LA is still a city that's best traveled by car.  Getting around myself, I use Uber often to avoid time lost looking for parking or to save on the cost of parking when the Uber ride will be about the same or less.  Parking in Downtown LA especially can add up and if you're without a car, uberX is a cheaper option and the best way to get around.
We're starting on the west and moving east.  Travel priorities are obviously different for everyone, mine being food, shopping and good views, and that's what my one day would involve.  I've also thrown in some "alternative" suggestions in the areas because I couldn't help myself.  We can think of those parts like a 'choose your own adventure' option but yes, overall this is a pretty aggressive schedule.  Ready?  Put on sunscreen and wear comfortable shoes, let's go!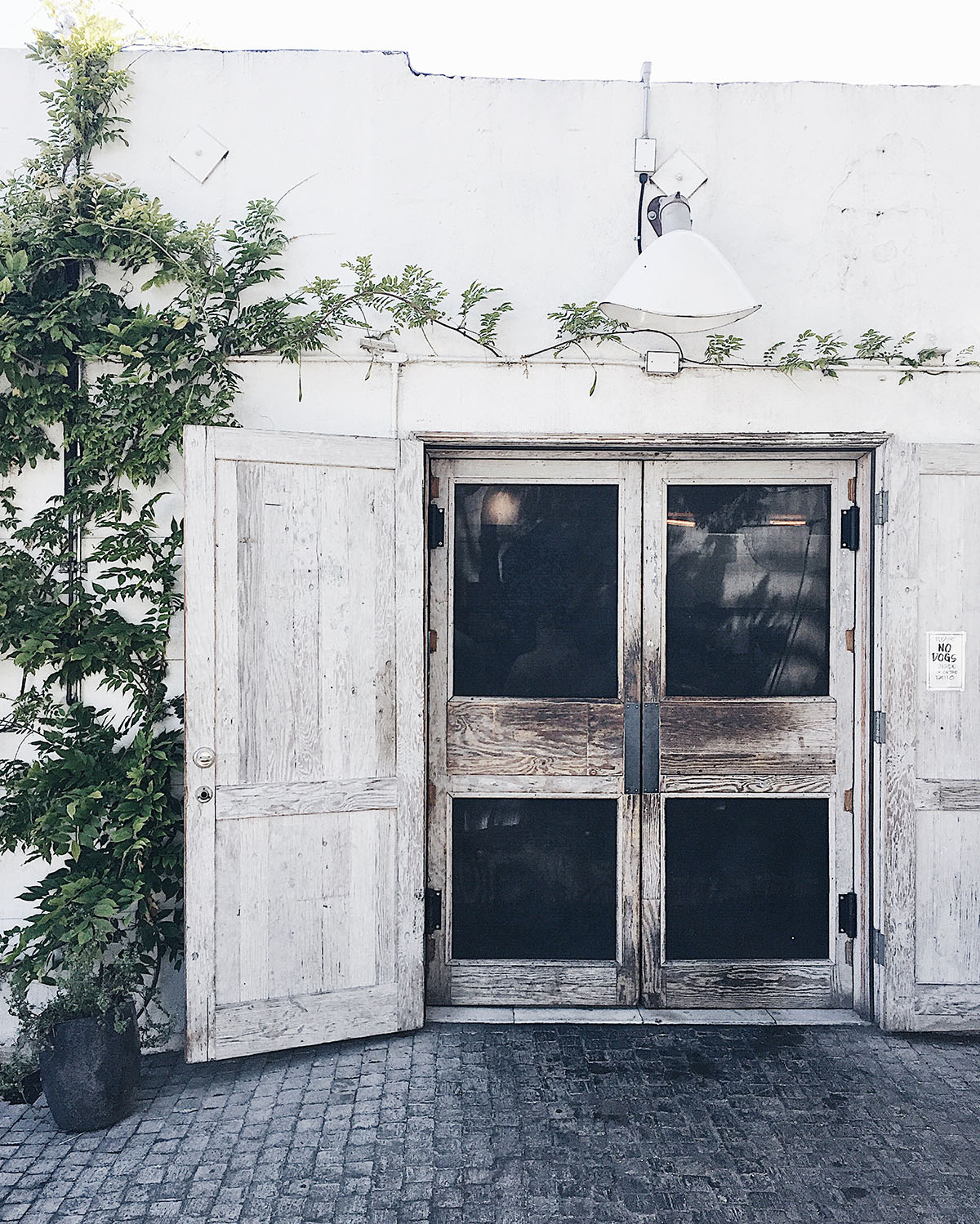 Gjusta– One of my favorite places in Venice to get breakfast.  It's like a food hall + deli + bakery all in one.  It's run by the same people behind Gjelina which is also great, but I prefer the more laid-back experience here.   If it's busy, grab a ticket and wait for your number to be called before you order.  I almost always get the egg sandwich and either the chocolate or baklava croissant if I really want to celebrate.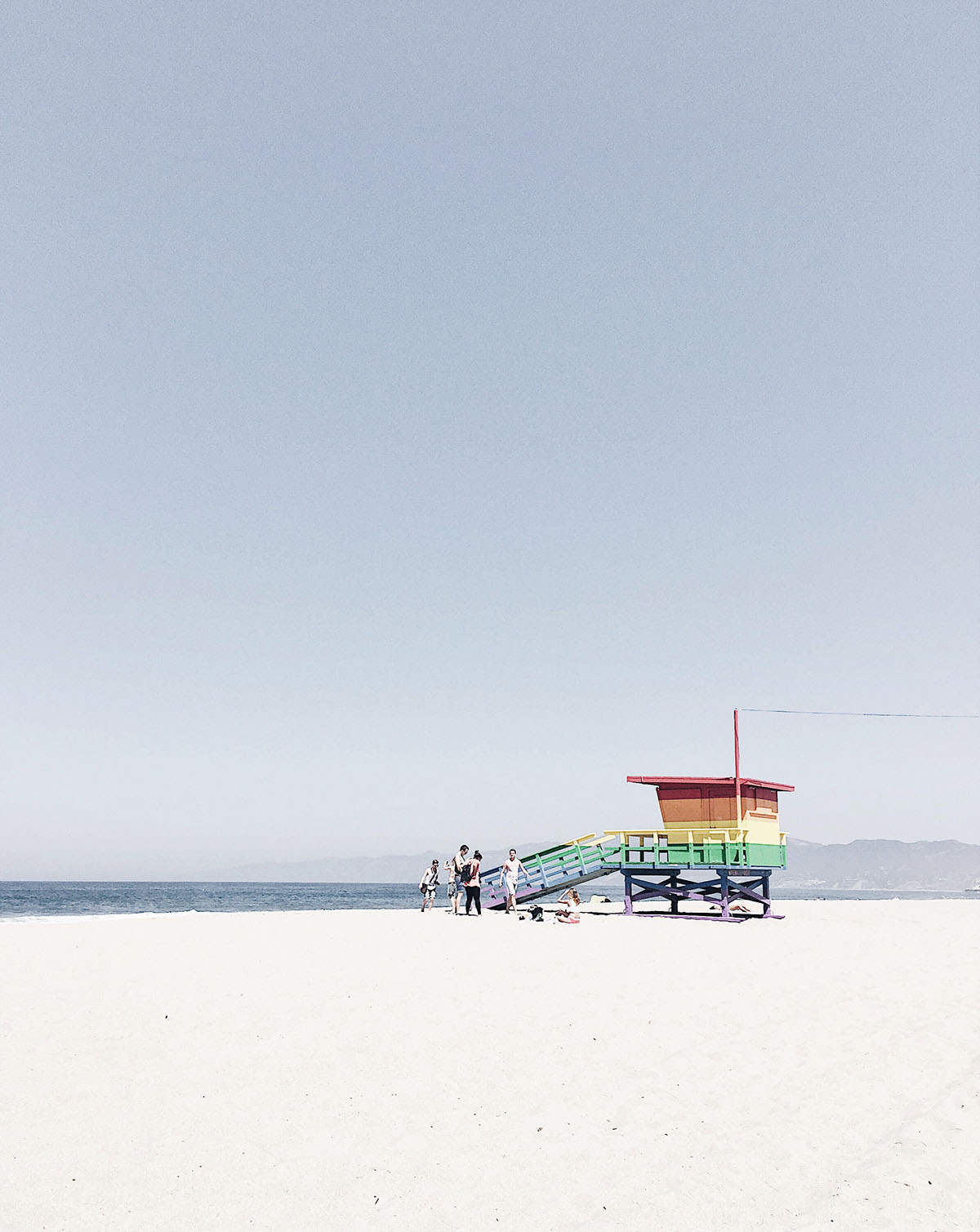 Venice Beach– I believe a visit to LA requires a visit to the beach.  Venice beach is a quick ride from Gjusta and I'd input the "Venice Sign" as the destination in the Uber app.  I think of Venice as the funnest beach.  The boardwalk has a bunch of quirky shops and offers some very interesting people watching, but I'm more about going on the sand.  The view from here is gorgeous.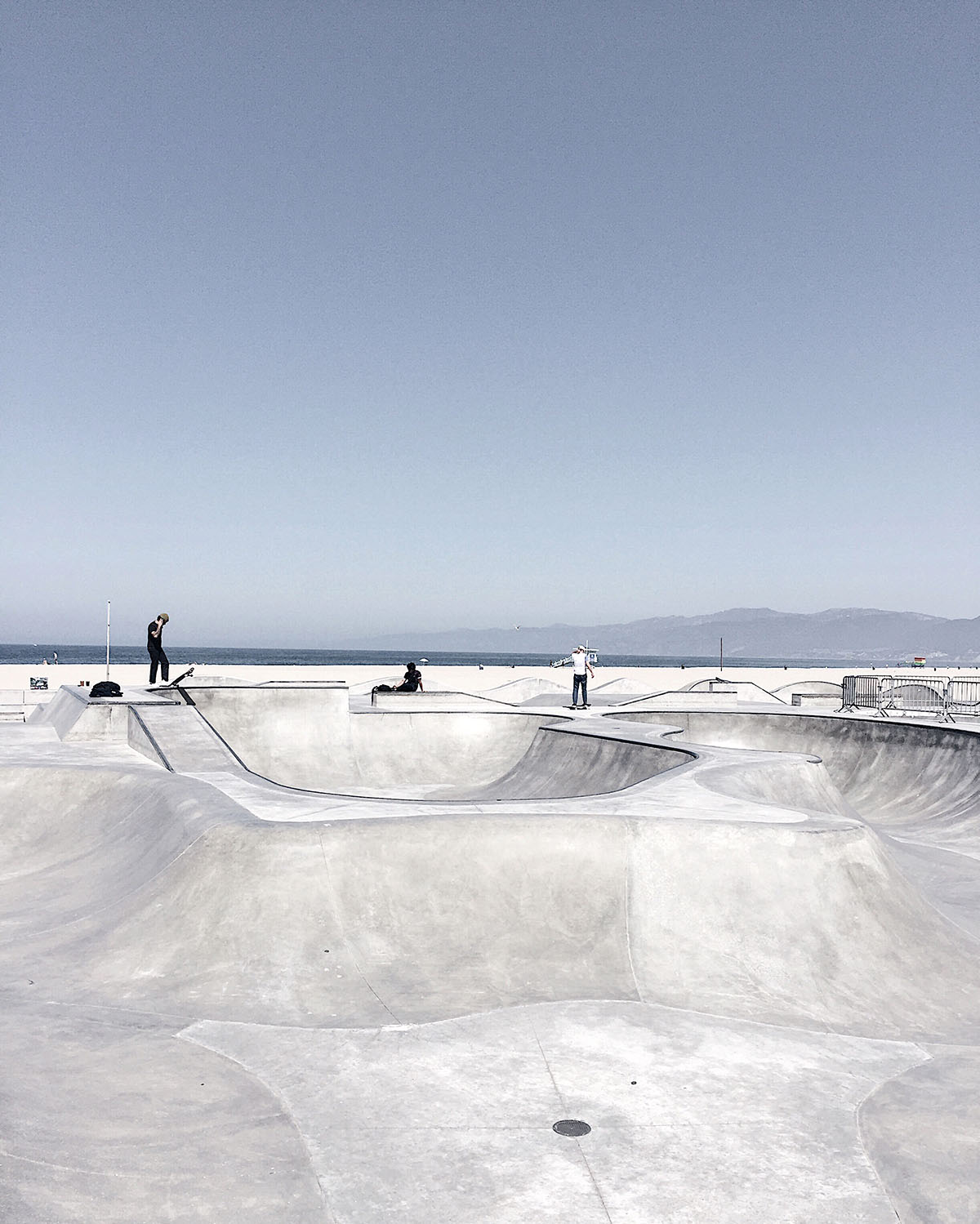 There's also a skate park on the sand that I like to visit and watch everyone doing their tricks.  It's more entertaining than I ever would've guessed and a sight that's very unique to Venice.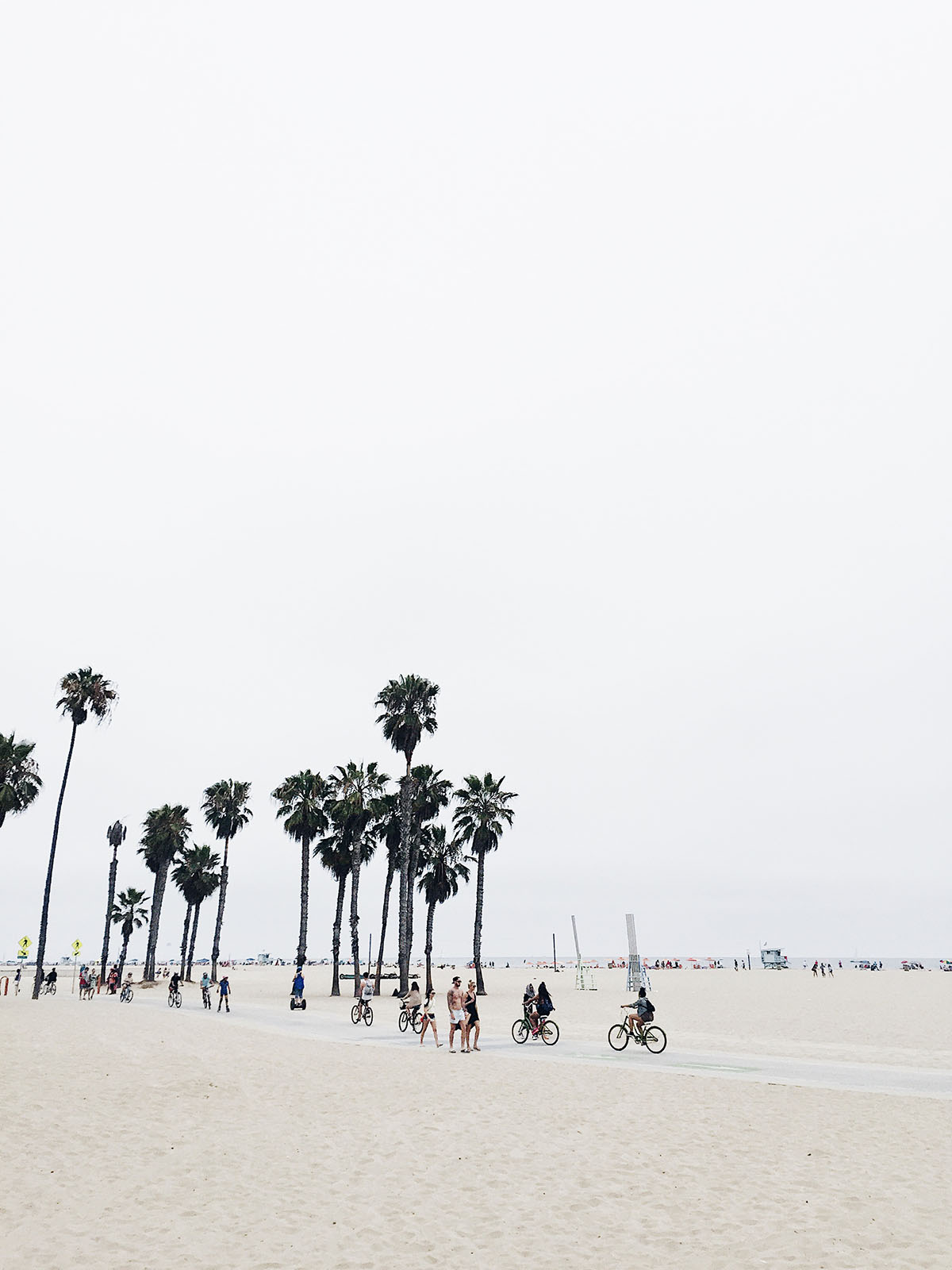 Alternative plan– if you're more into being active or want a quick way to see most of both beaches, rent bikes and ride them on the bike path from Venice to Santa Monica Beach.  If you don't make frequent stops you should be there and back in under an hour.  It's a beautiful ride!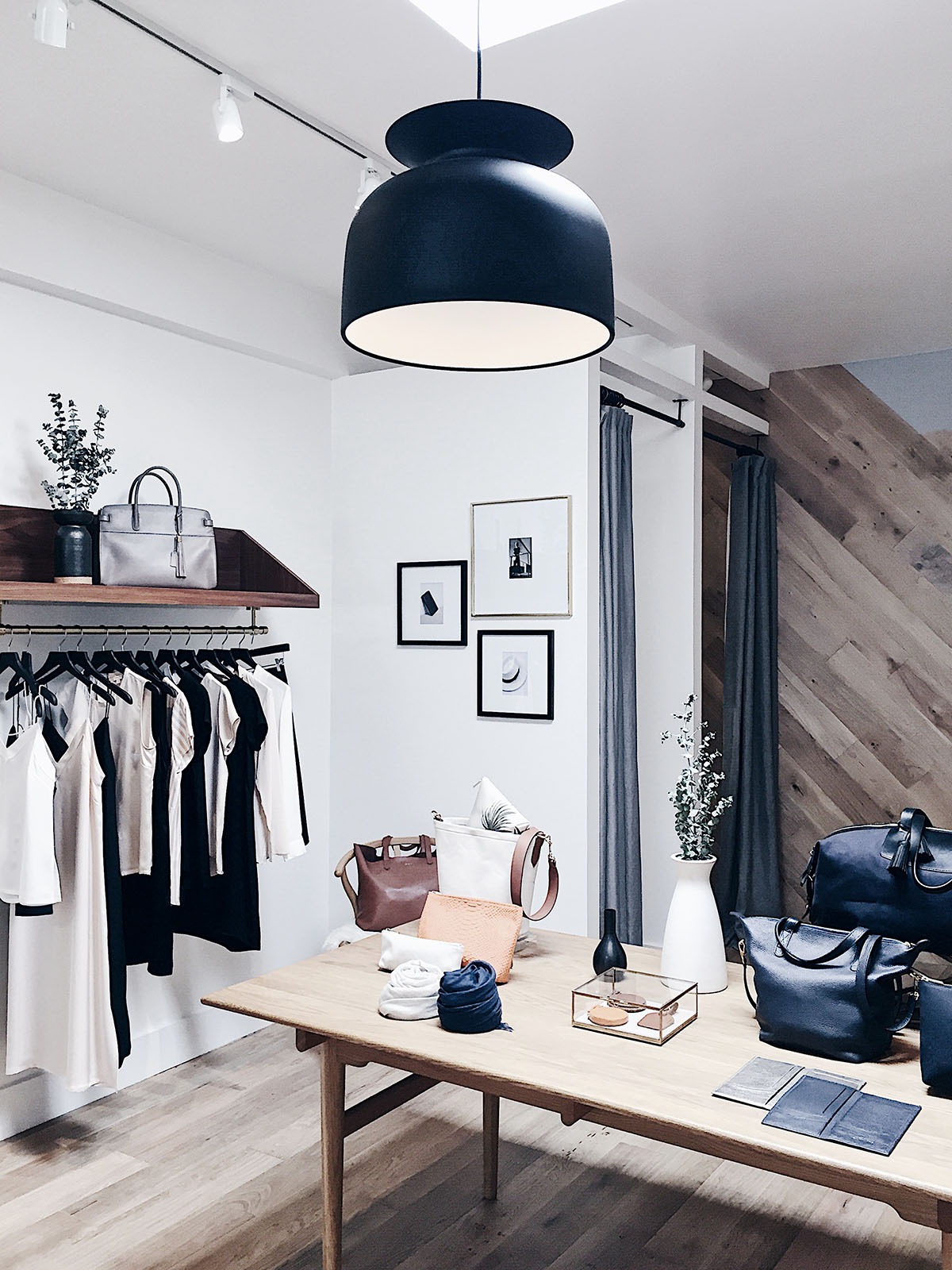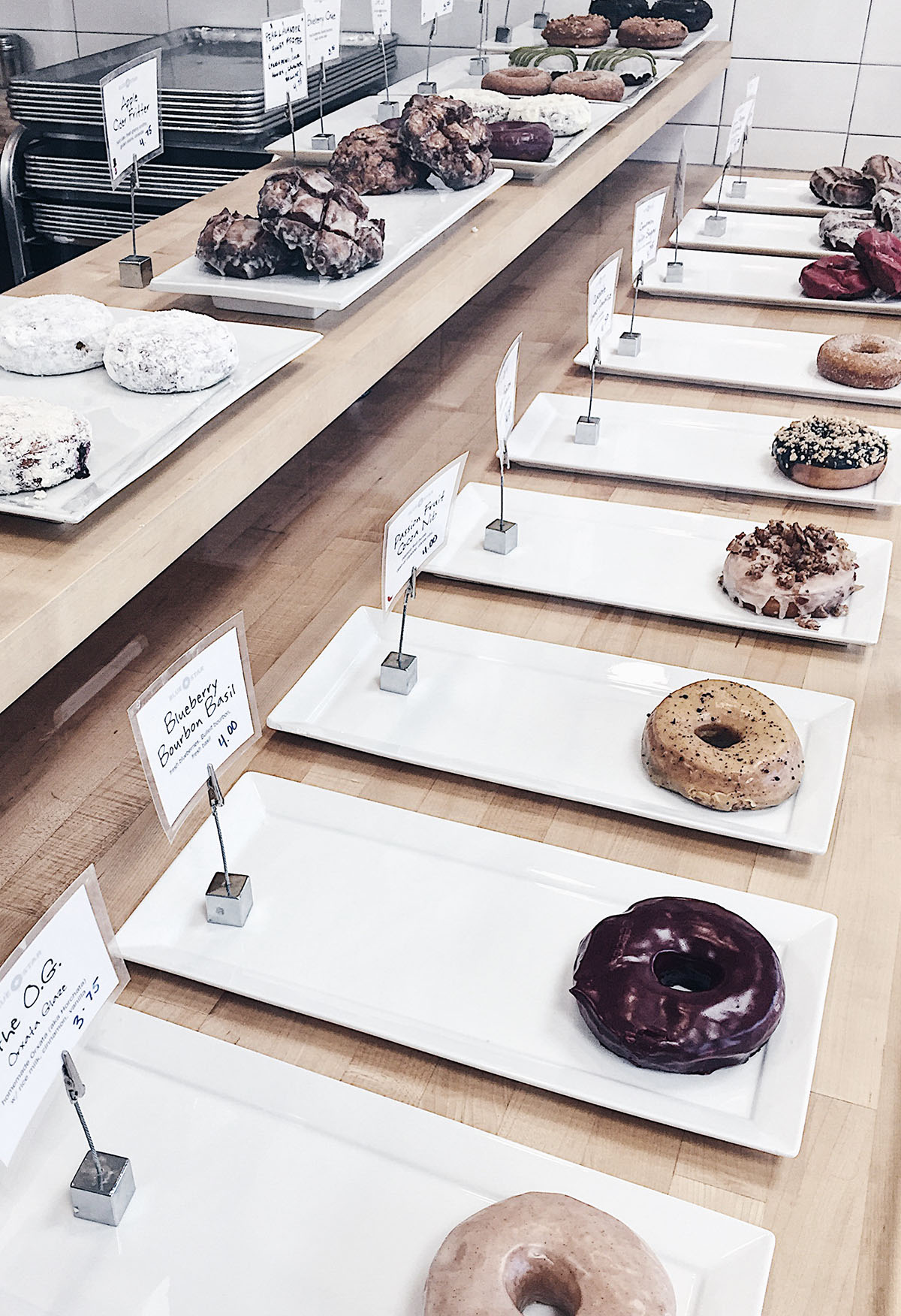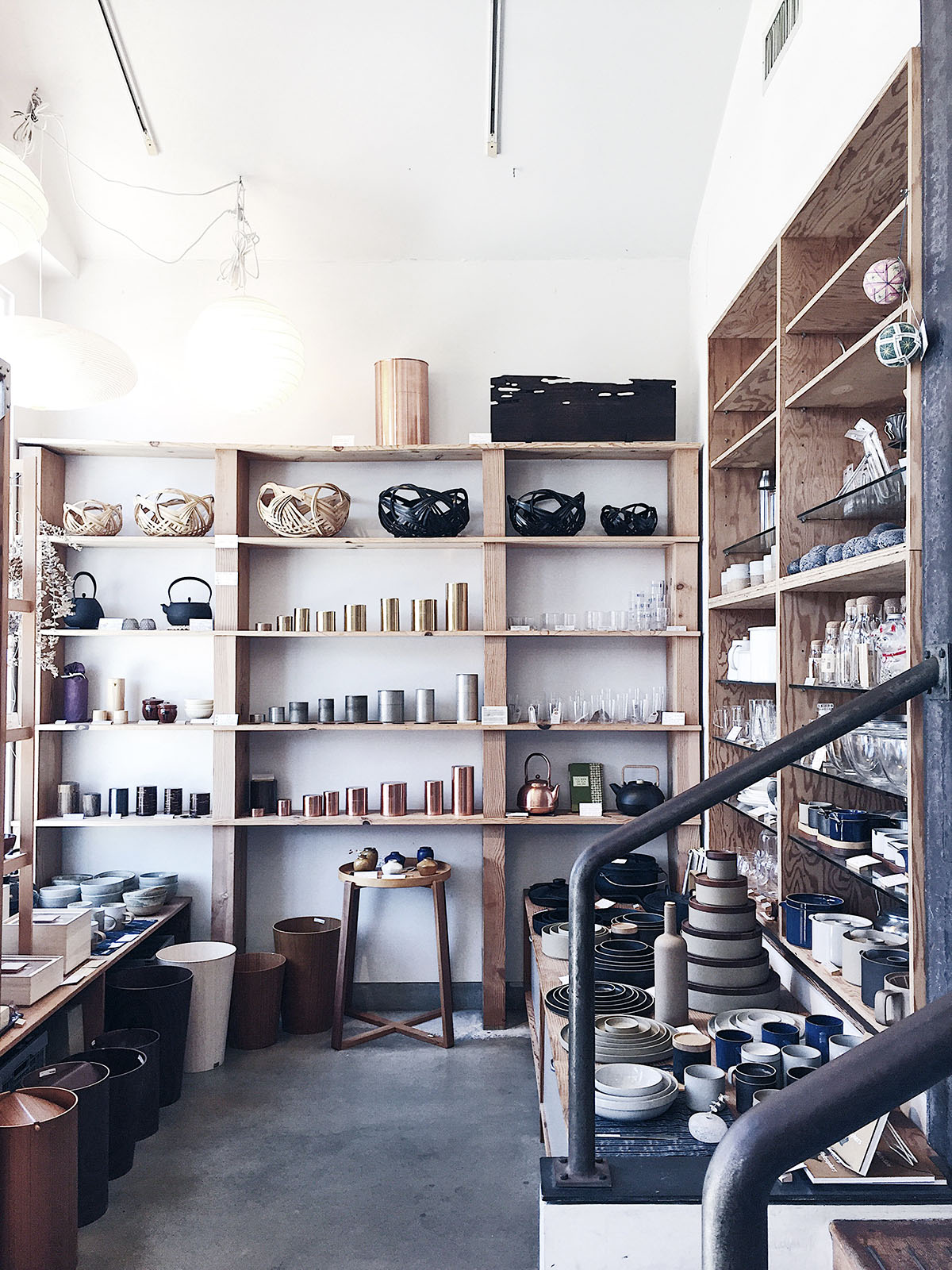 Abbot Kinney– still in Venice, Abbot Kinney is a mile long strip with a lot of cute shops and places to eat.  It's a fun place to window shop and walk around, and maybe grab a coffee or a donut if you're up for it.  Everything generally opens up around 10AM.
A few favorite stops:
Blue Star Donuts– donut shop with what I think are my favorite donuts
Burro– gifts, stationary, home goods, women's apparel
Cuyana– leather goods (one of my FAV brands)
Huset– Scandinavian goods (my main source for them)
Ilan Dei Venice– plants, home goods
Intelligentsia– coffee
The Piece Collective– women's apparel, home goods
Tortoise General– home goods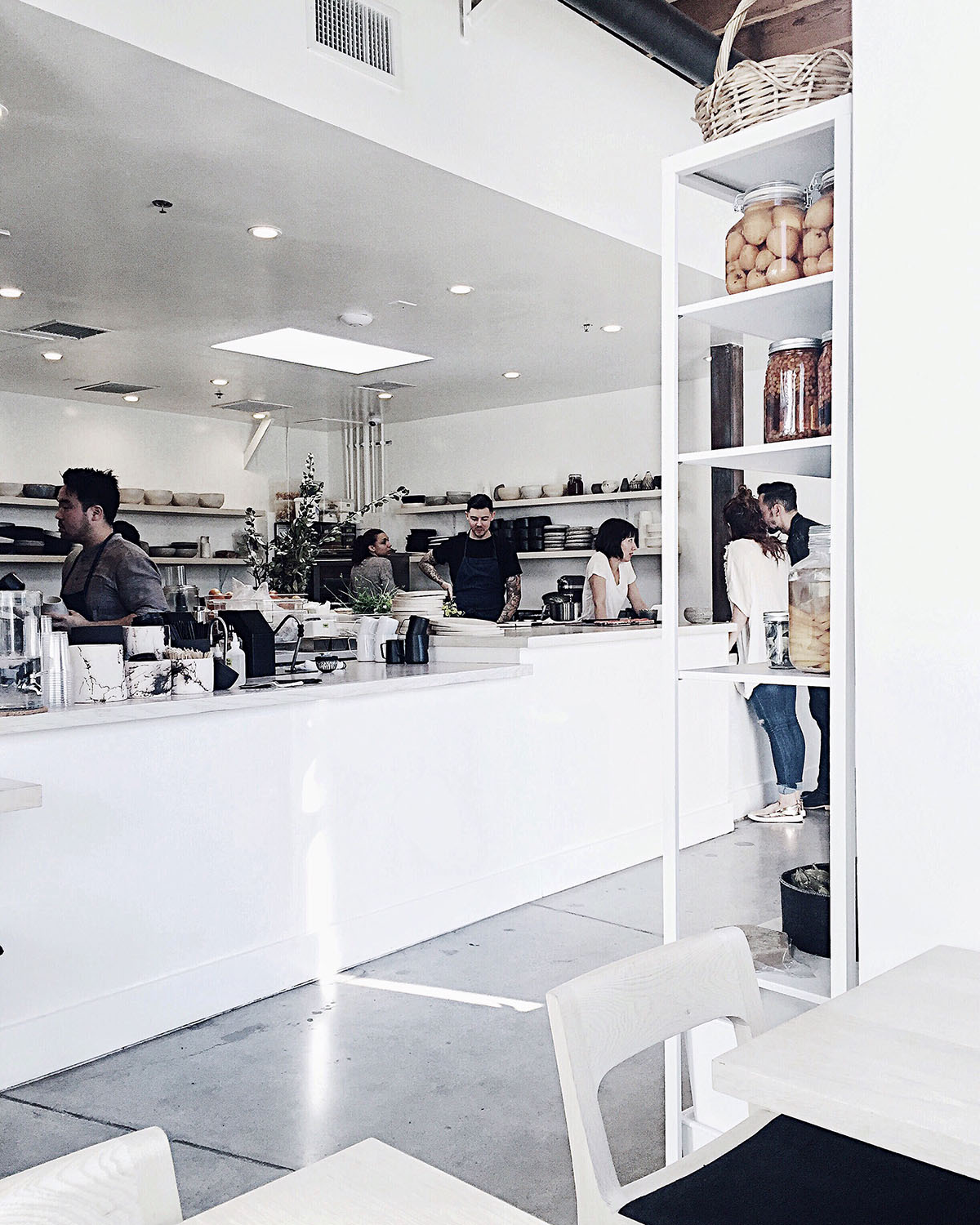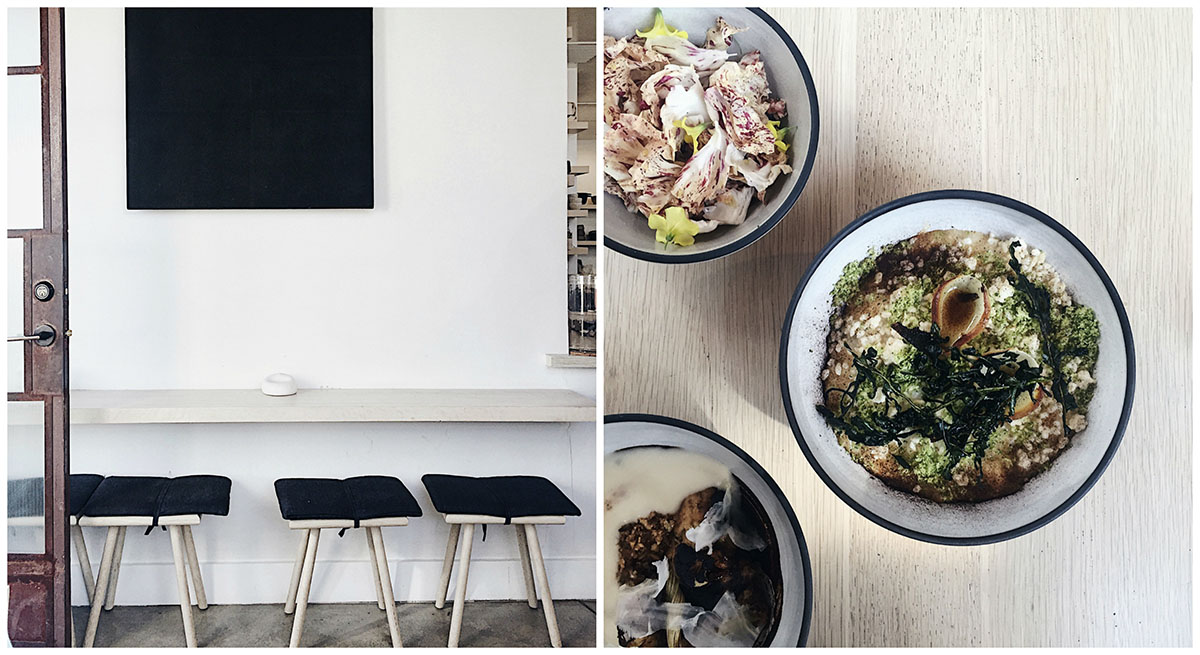 Destroyer– Located in Culver City, which is on the way to the next destination and the only reason I'm giving for stopping here because it is my favorite restaurant in LA for lunch.  The food is beautiful, unique, tasty, and in the style of fine dining but at affordable prices in a casual atmosphere.  Order at the counter and they bring you everything in gorgeous ceramics while you hang out in the minimalist Scandinavian space .  There's nothing else like this place and I've loved everything I've ever tried here.
The downside is the limited hours.  They're open M-F 8-3:30PM which might not fit your schedule, in which case the following is an alternative option: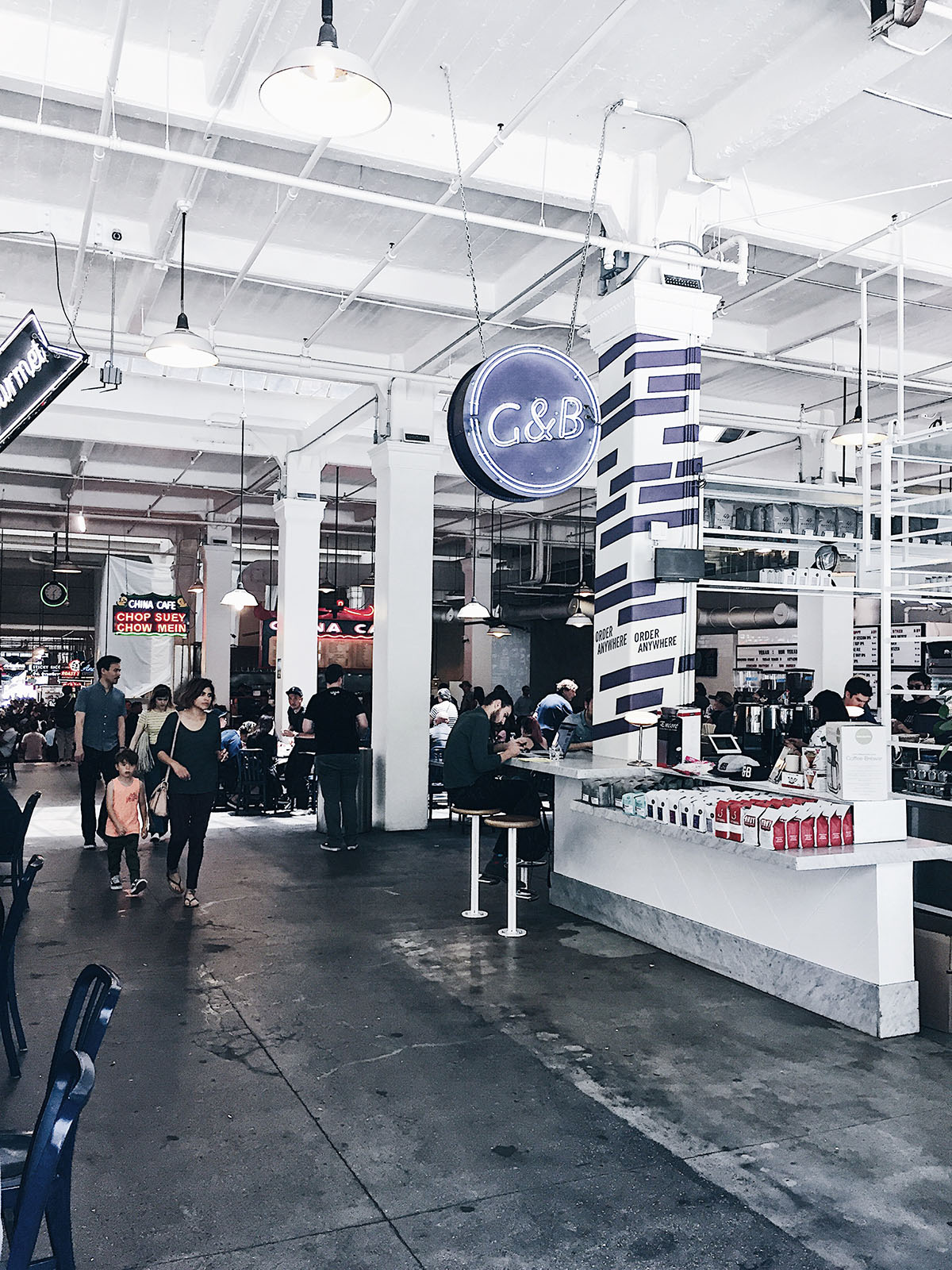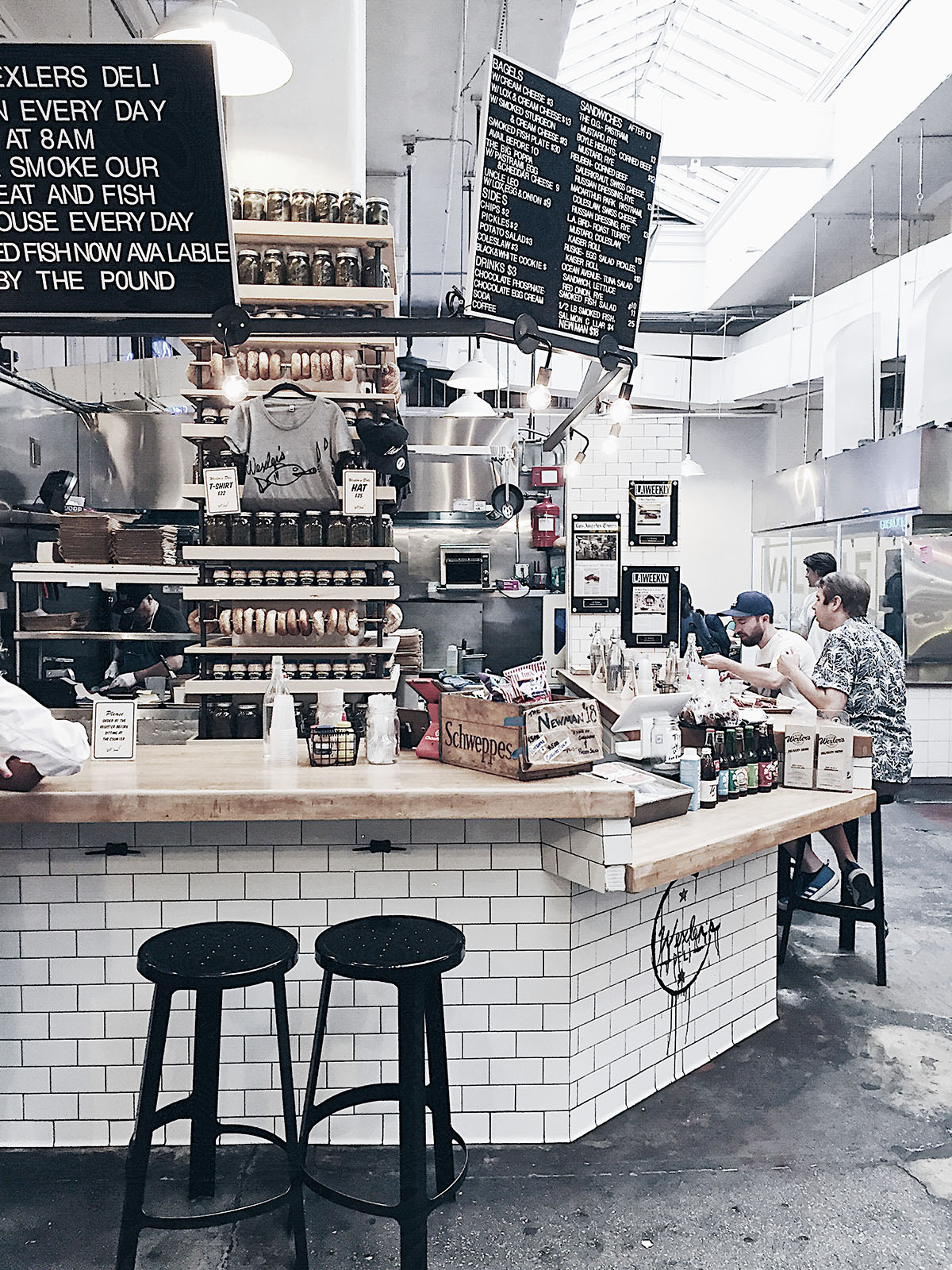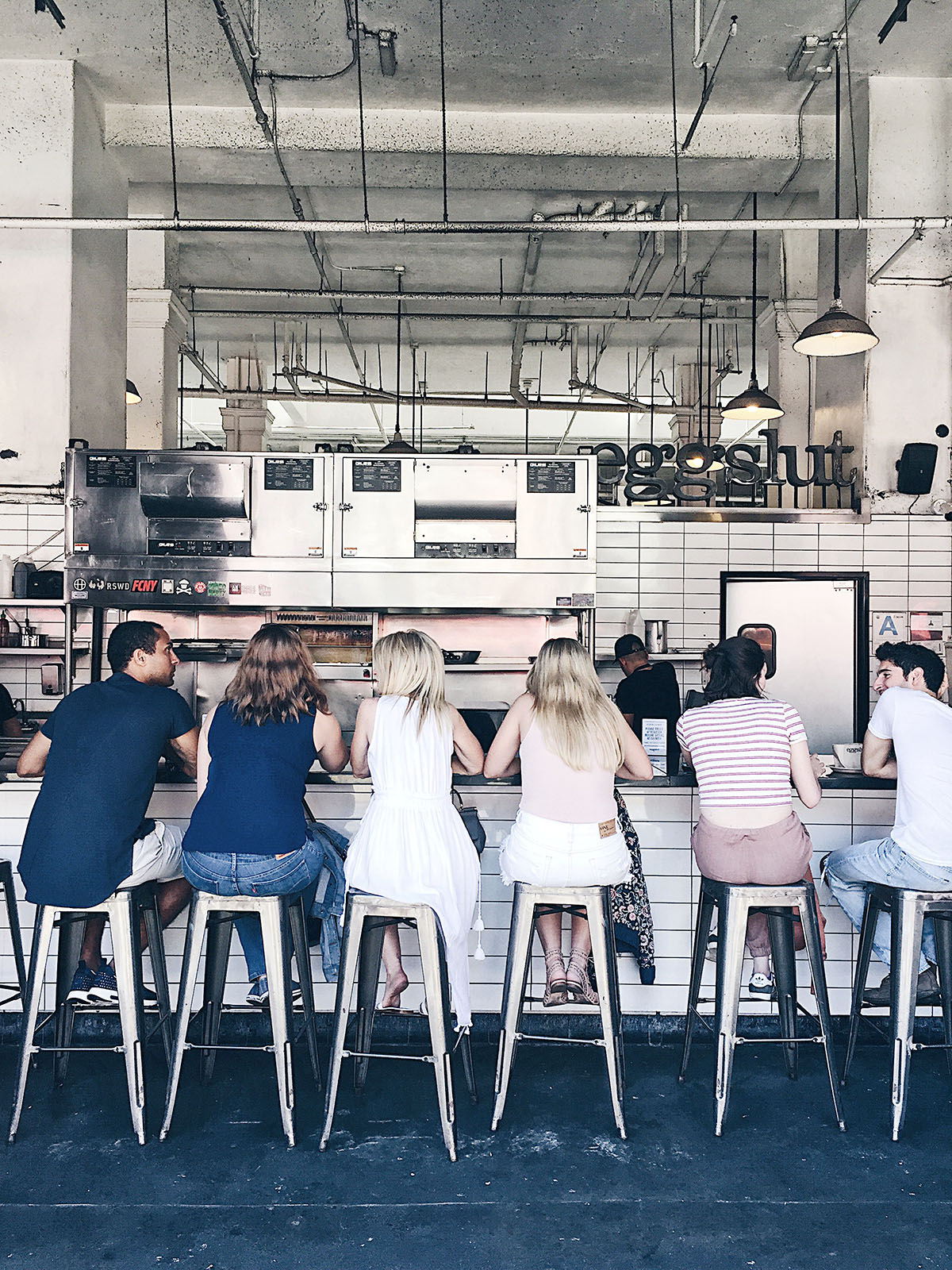 Grand Central Market- Head straight to downtown LA from Venice for lunch at Grand Central Market.  There are a ton of food vendors here that might give you indecision, and whatever the case it's fun to walk around and see all the options.  I almost always get Sarita's Pupuseria for the best pupusas.  Other good spots are Wexler's Deli for sandwiches, Eggslut for egg sandwiches in case you want breakfast again (no shame), or Tacos Tumbras a Tomas for tacos.  McConnell's Ice Cream is a very popular spot but I prefer going somewhere else for ice cream…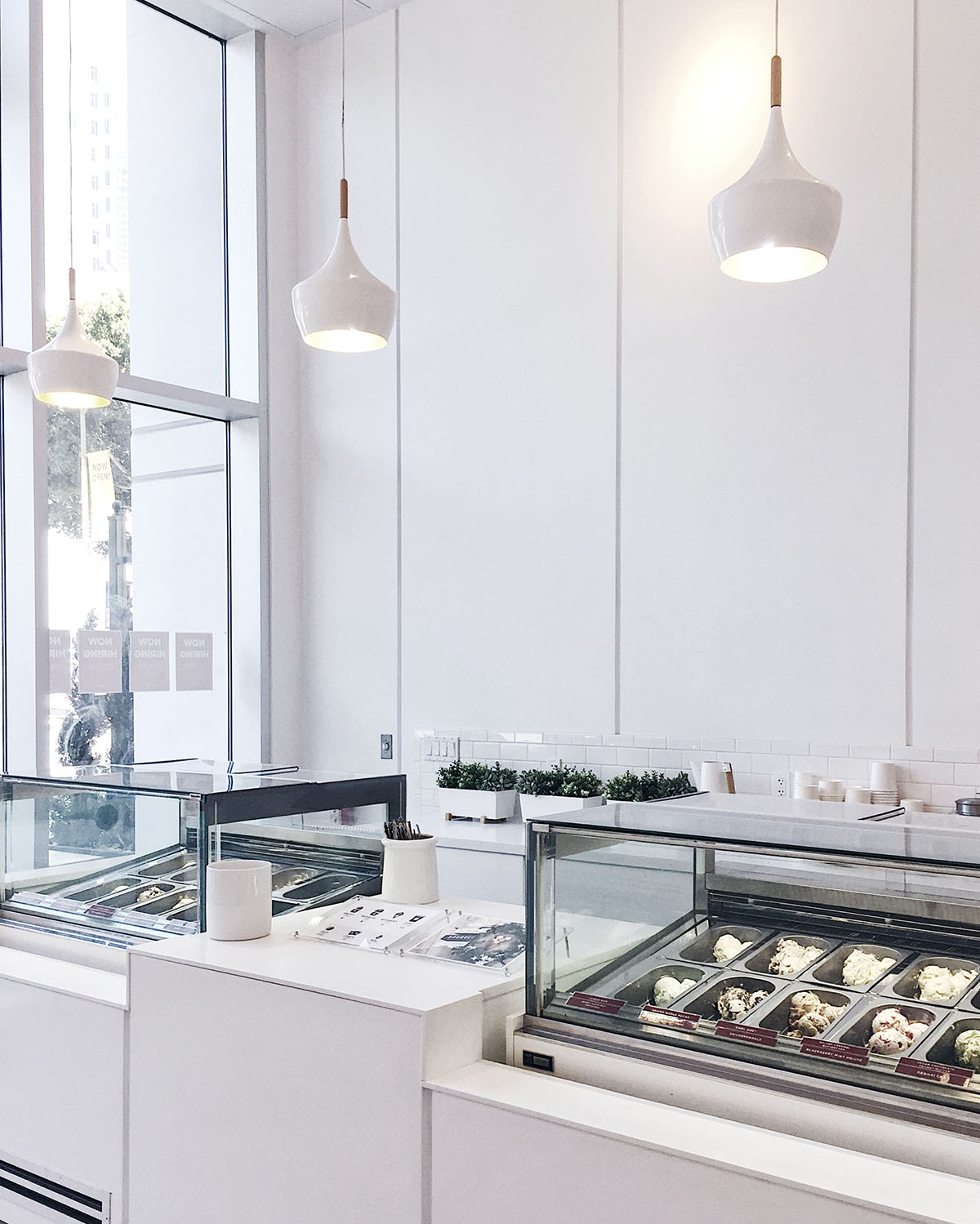 Gresescent Ice Cream– Currently my favorite ice cream shop.  It's about a 15 minute walk from Grand Central Market or a 5 minute Uber ride depending on traffic (likely more.  Remember, there's always traffic, everywhere, constantly.)  The Snickerdoodle and the Butter Cake flavors are amazingggg.  Whatever you get, it comes with a waffle bowl.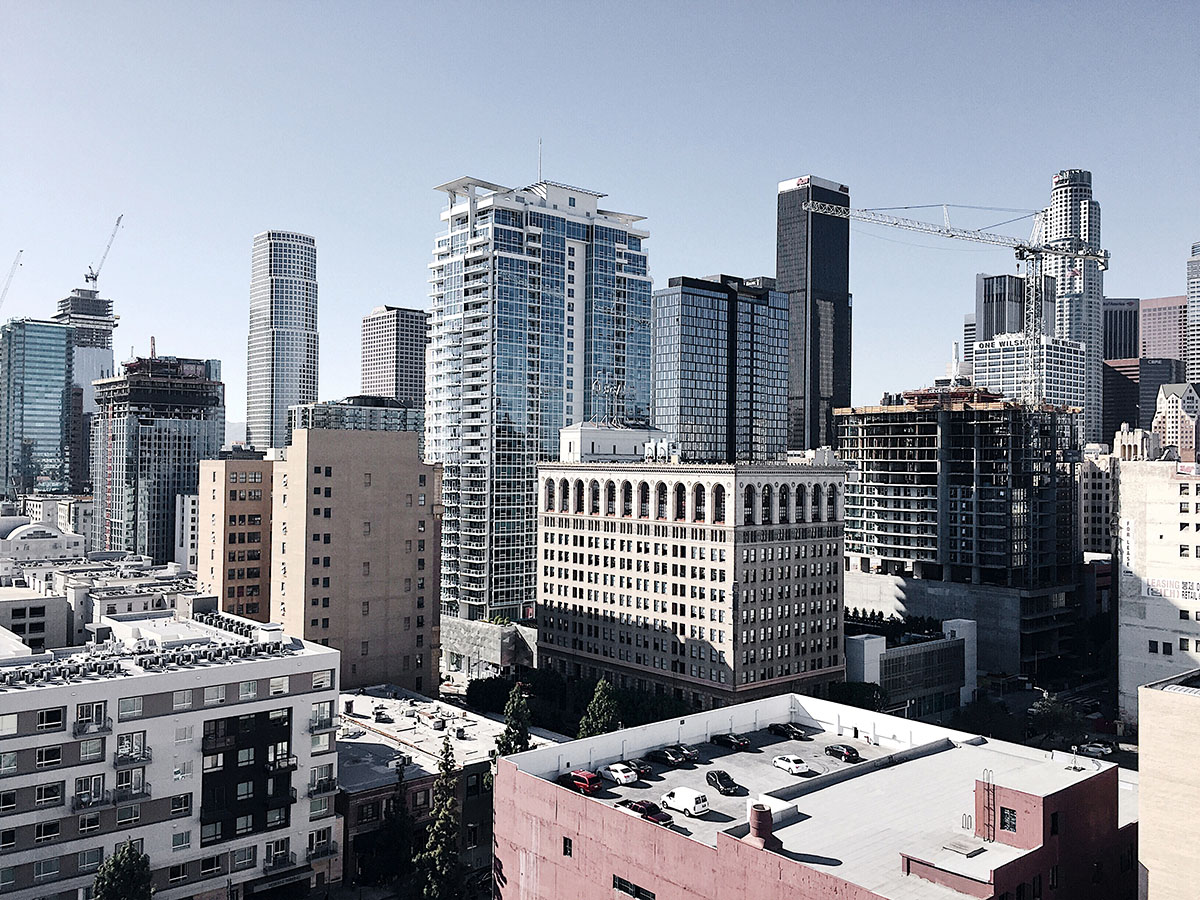 Ace Hotel– Only a couple blocks away, you can walk over to the Ace Hotel and go up to the roof to see a pretty sweet view of downtown LA.  Walk in straight and take the elevators on the left to the top floor (level R) where you can grab a drink at the bar or just go over by the pool area to take in the view.
Formerly Yes- On the same street is my favorite shop in DTLA.  It's a tiny store with minimal modern goods that I love to browse through whenever I'm in the area since the items are constantly updating.  A really good stop for design lovers.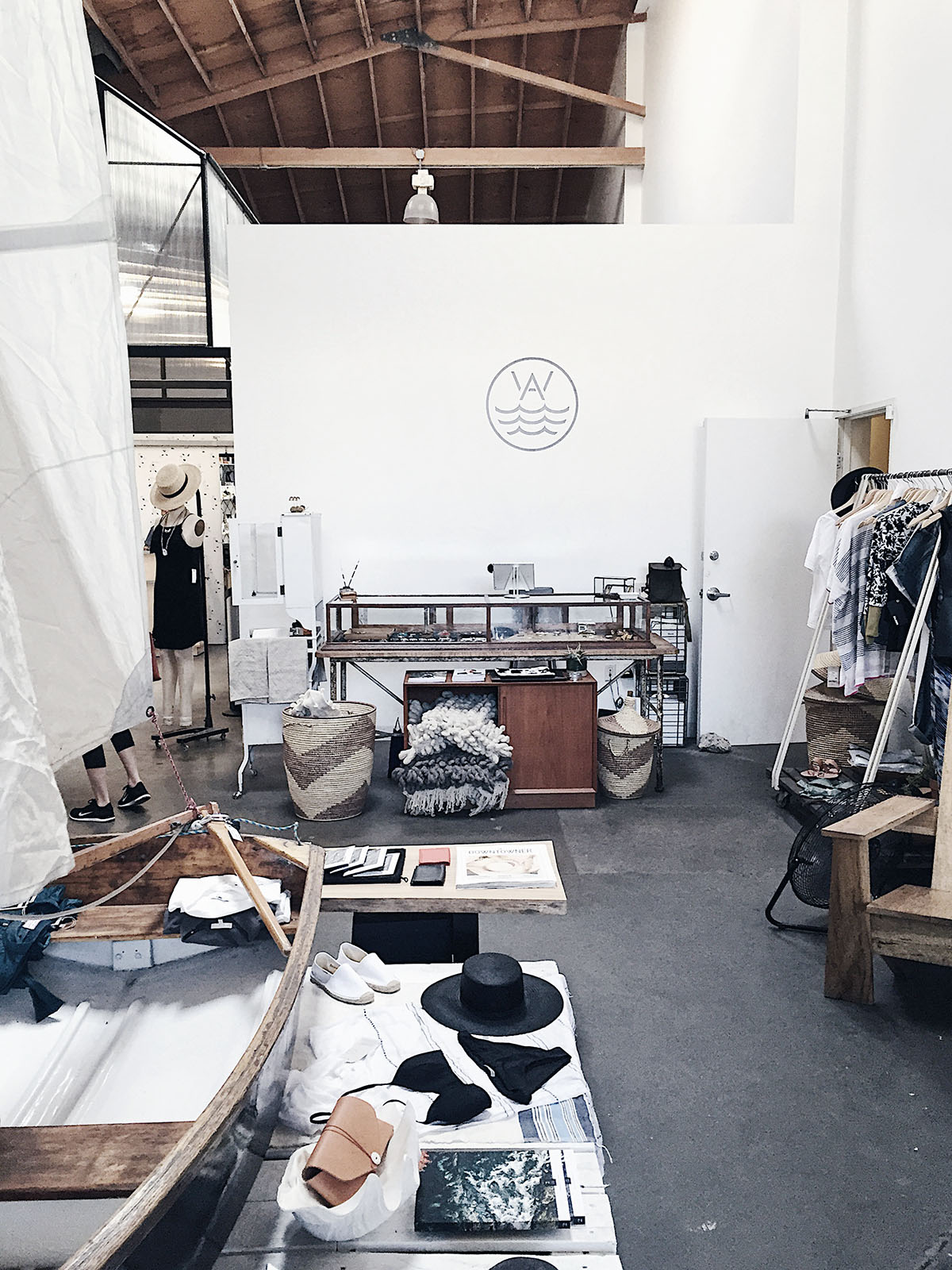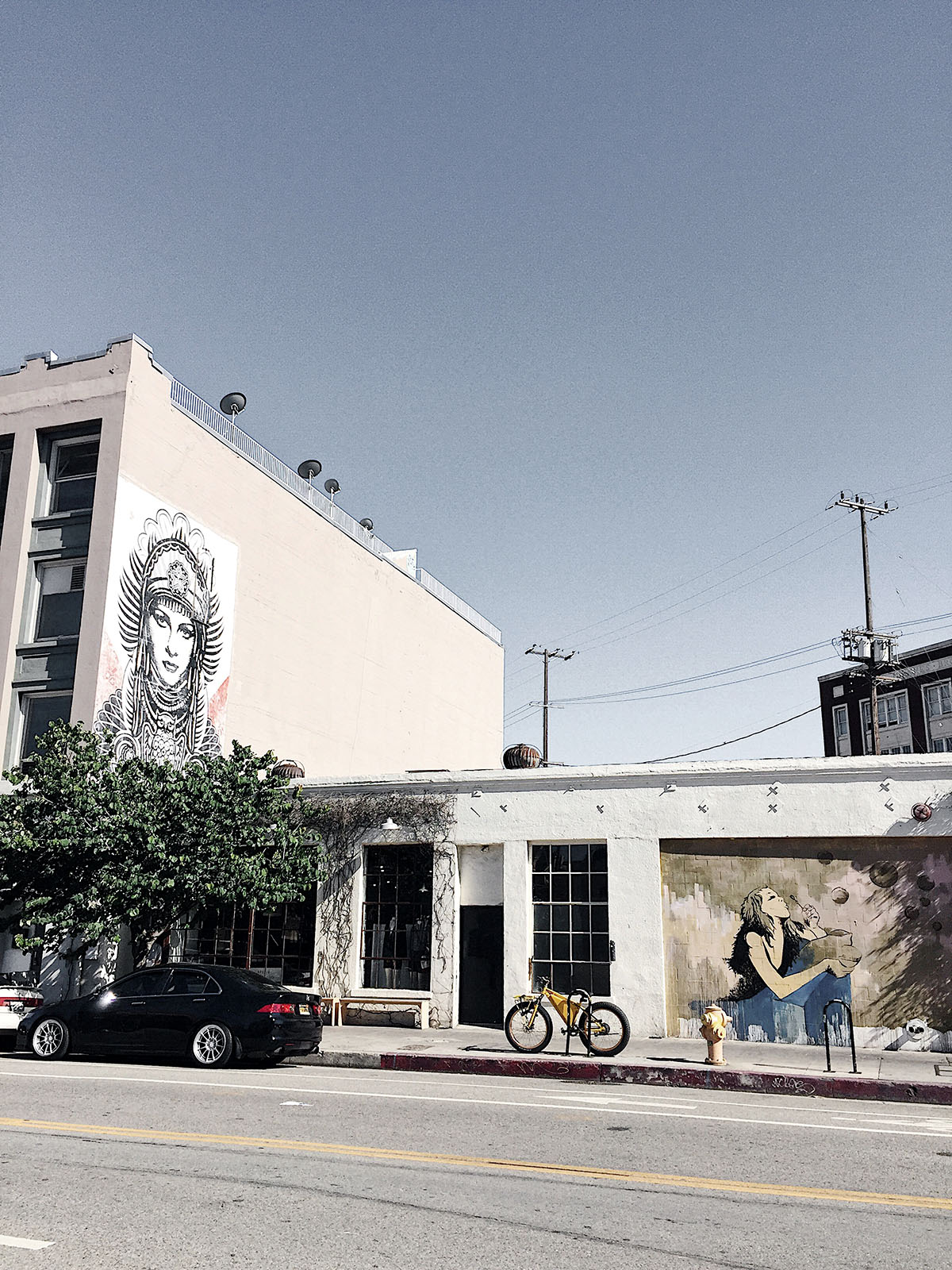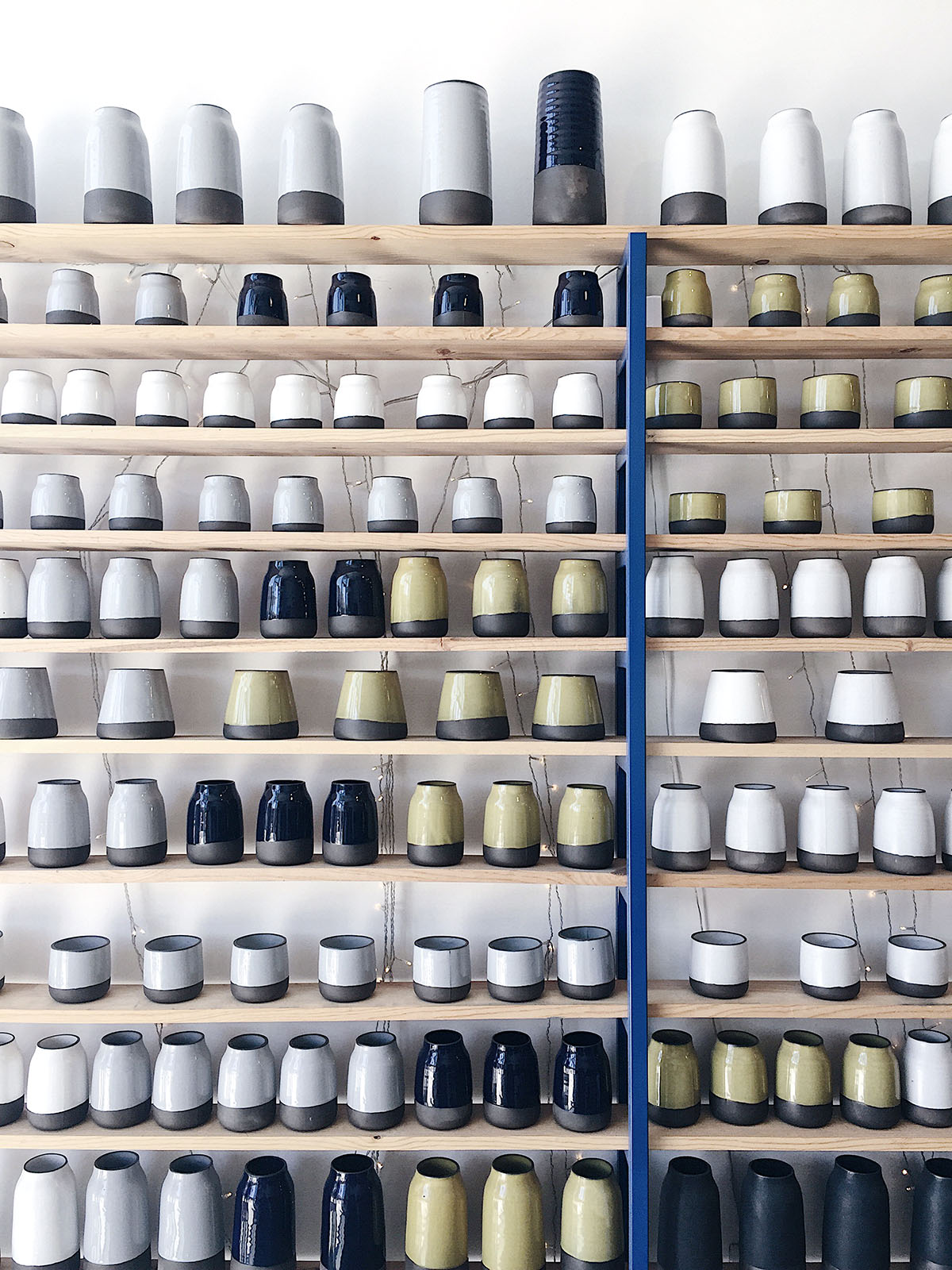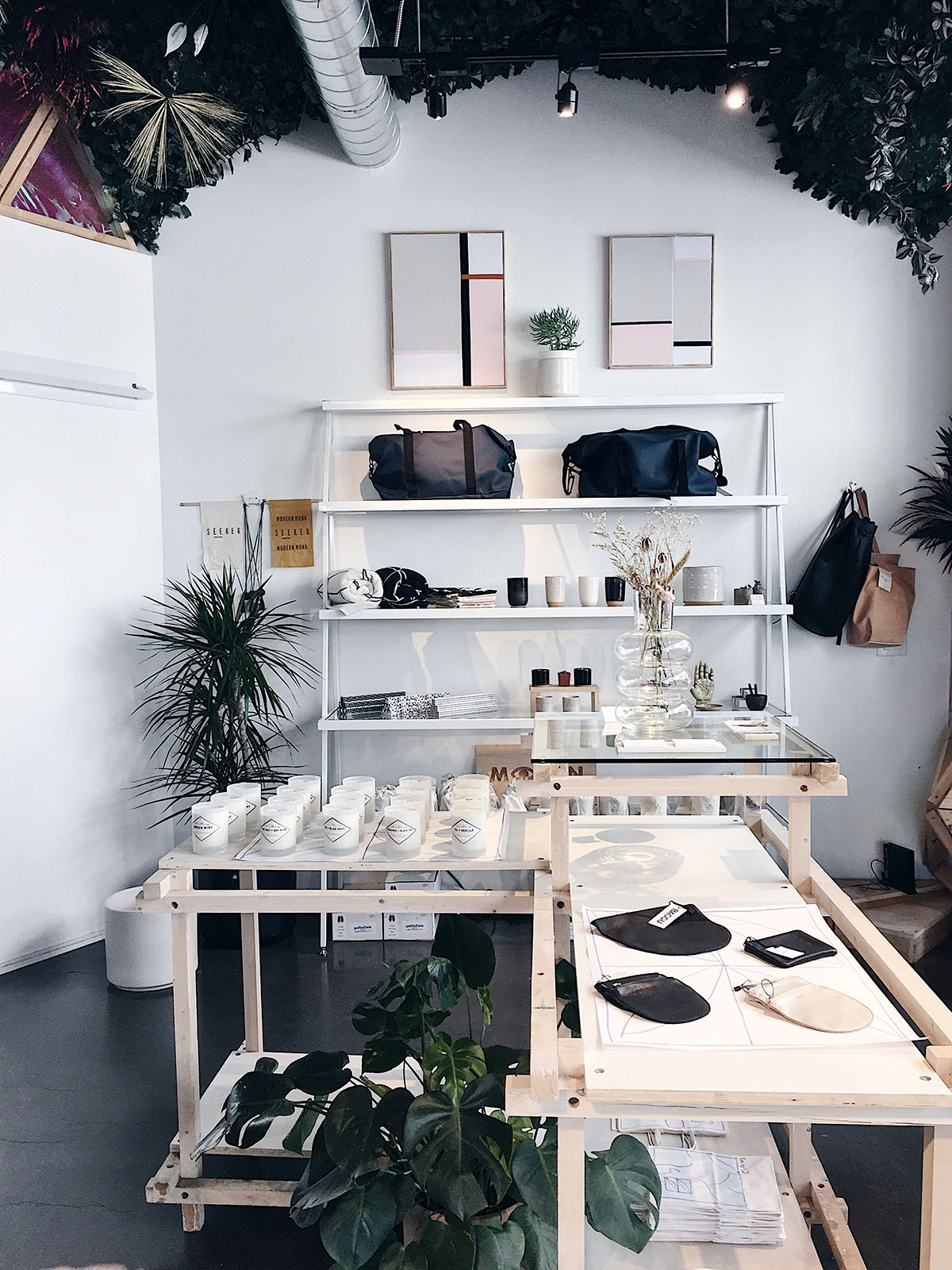 The Arts District– Still in the downtown area but you'll need to take an Uber over here.  One of my favorite neighborhoods full of cool shops and restaurants.  It's fun to walk around and see the street art as you window shop.  You can easily cover the entire area by foot.
A few favorite stops:
Alchemy Works– women's apparel, home goods
Angel City Brewery– drinks, games
Apolis– men's apparel
Nailbox LA- nail salon
Pie Hole– the best pies in the world
Poketo– gifts, stationary, apparel, home goods
Voyager– women's apparel, home goods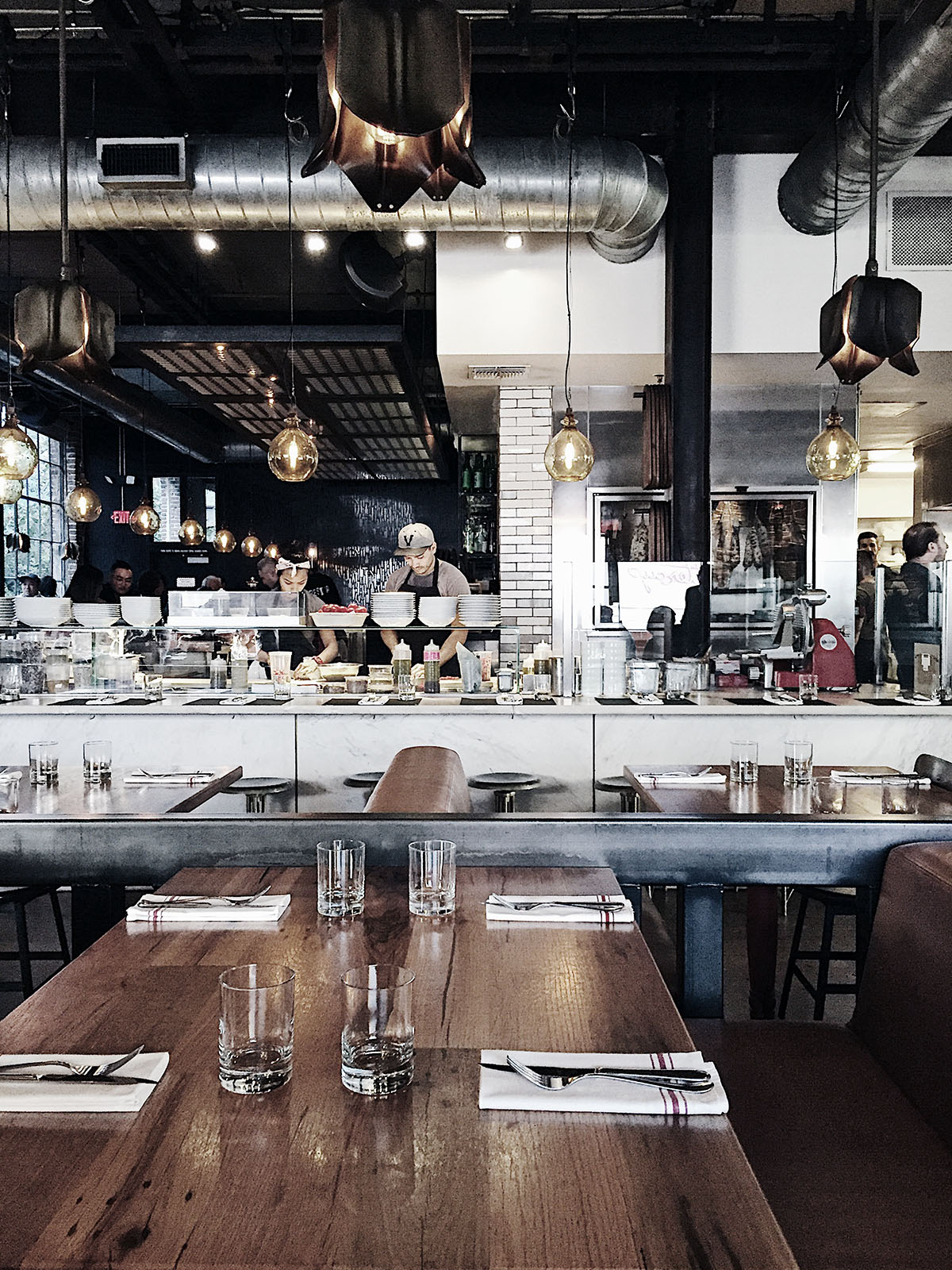 Bestia- Located at the southern most part of the Arts District, you could take a long walk here but I'd probably take an Uber.  This is my favorite place for dinner in LA, and most every other native I talk to says the same.  It's a very popular Italian restaurant that you'll need to make reservations for far in advance, but the other way to get in is to line up before they open at 5PM to get a walk-in seat.  The Cavatelli alla Norcina, pasta with black truffle and sausage, is the thing to get.  I get hunger pangs specifically for this dish, it's SO deliciously salty and savory.
If you can't get in or want a less fancy meal, there are some great alternatives in the area:
Cafe Gratitude– vegan, same ownership as Gracias Madre
Umami Burger– our fav is the manly burger
Wurstkuche– awesome bratwursts + O's favorite french fries of all time
Zinc Cafe– delicious spot in a big beautiful space.  Didn't realize at first that it's vegetarian.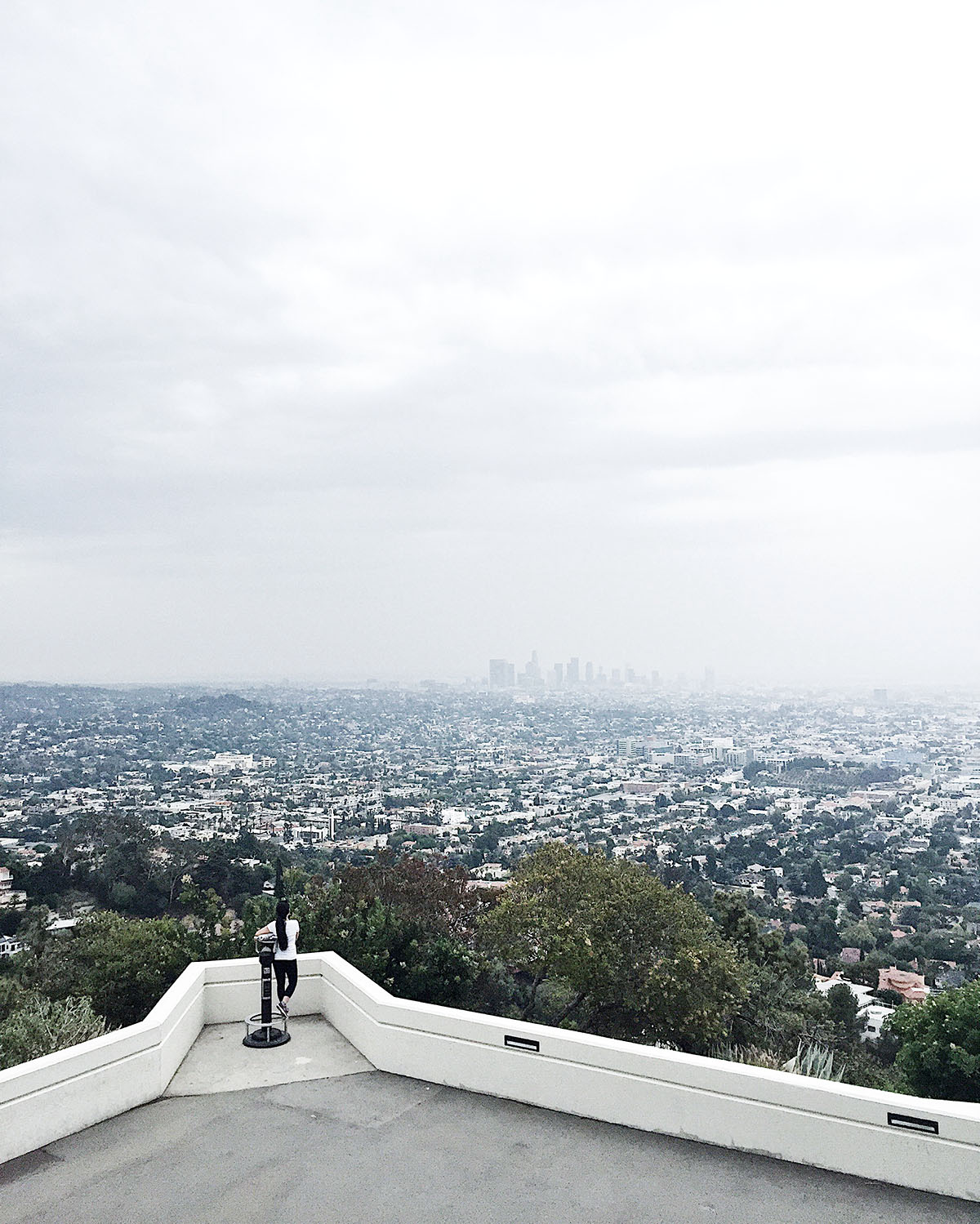 Griffith Observatory– This is a major trek up north but worth it for the best views of LA.  Right now being summer and the sun setting around 8PM, time makes sense to come here after dinner, though even if it's already past dark, it's still really cool to see the city lit up at night.  Parking here is so incredibly bad that taking an Uber is the best choice all around, otherwise you'll likely end up parking more than a mile away downhill and will have to walk all the way up hill, which isn't a terrible thing but maybe you won't have time for that.  The museum portion is open until 10PM and interesting to walk through, which is an added reason for why it's better to come here later in the day, though the mornings are also beautiful and there are much less people.
The Comedy Store– If you aren't falling asleep with your eyes open yet and are ready for one last adventure for the night that will make your face hurt from laughing so much, you must go to The Comedy Store.  This is our favorite night-time hangout spot to see the best standup comics in LA.  If you're extra lucky, there might be a surprise celebrity drop-in.  Two drink minimum per person and there's food if you need a late night snack.  We always take friends from out of town here, it's a guaranteed good time.
---
At this point I can't help but think about all my other favorite spots that are missing from this list!  Have you visited LA?  Care to share any of your must visits?
This post is sponsored by Uber.
Other Posts You Might Like