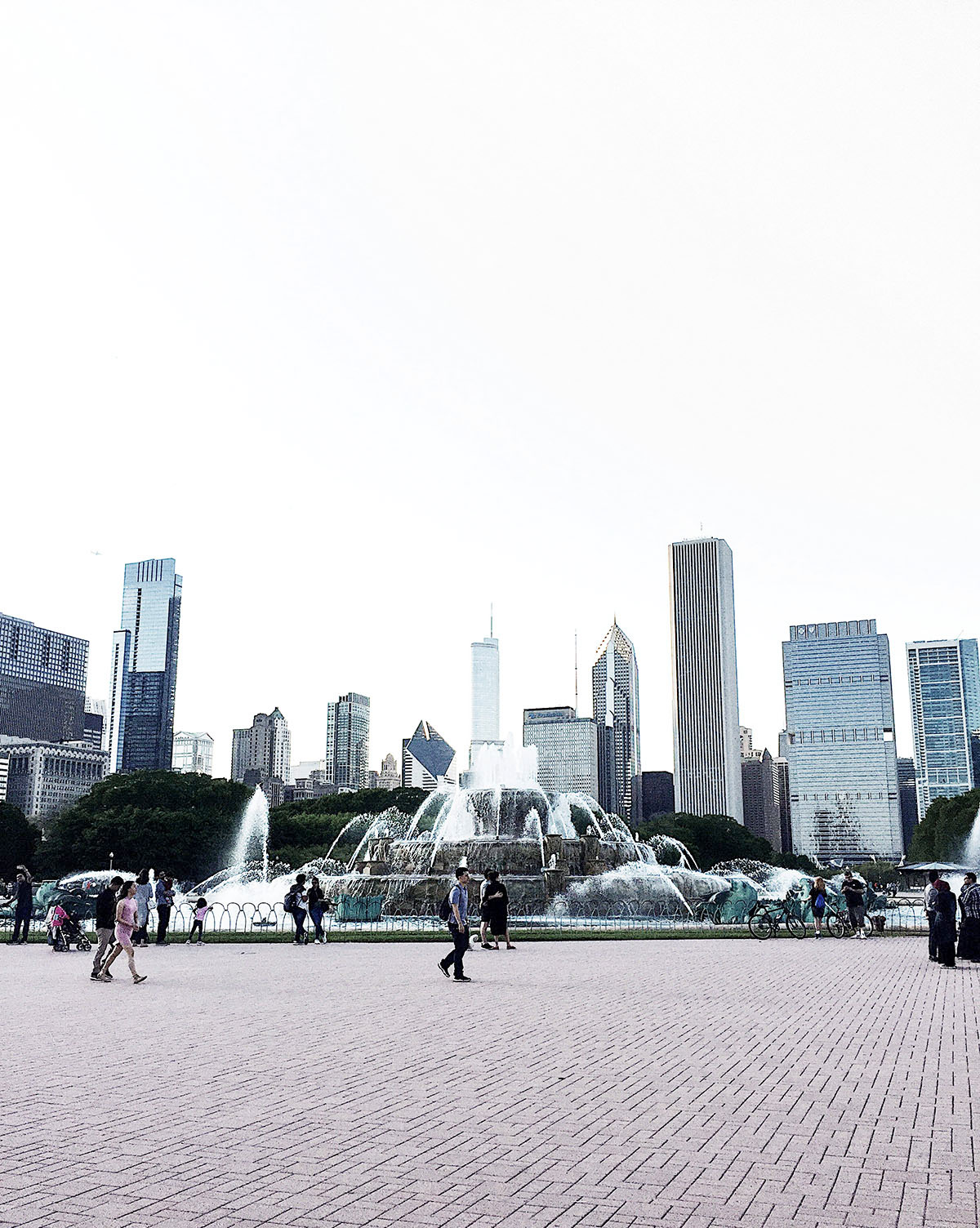 Chicago is one of my favorite places being that I spent the first 18 years of my life here.  It's also where O grew up, where we met, and where some of our family and friends still live, so it's guaranteed we make at least a yearly trip back.  The majority of our plans usually involve hanging out with family in the suburbs, but we also make sure to reserve one day for going to the city (yup, like Ferris Bueller's day off with maybe more of a design-minded itinerary, ha.)  Visiting some favorite spots and adding on some new ones each time we go, here's what we did the last time we spent one day in Chicago, in partnership with Uber which we relied on to get around city.
We very heavily depend on using Uber whenever we travel or when we know parking is going to be a PAIN.  In a city like Chicago where parking fees are generally steep and spots can be hard to find, driving your own car is not ideal.  It's a very walkable city, but since Chicago is comprised of many neighborhoods, you won't be able to cover many of them by foot, especially in one day.  Chicago does have a great metro system, but with so much we wanted to do in limited time, having an UberX pick up and drop us off exactly where we needed to go was the best option while still being affordable.
The best time to visit is Spring or early Fall.  We call it a joke whenever we say Chicago suffers through six months of winter but it's not a joke, it's just true.  The weather can be a monster but when it's good, it's amazing.  We went this Spring and prioritized taking advantage of the good weather.  Had the weather been bad, we for sure would have visited one of the many museums Chicago is so famous for, but this trip was about being outside as much as possible!  Here's everywhere we went: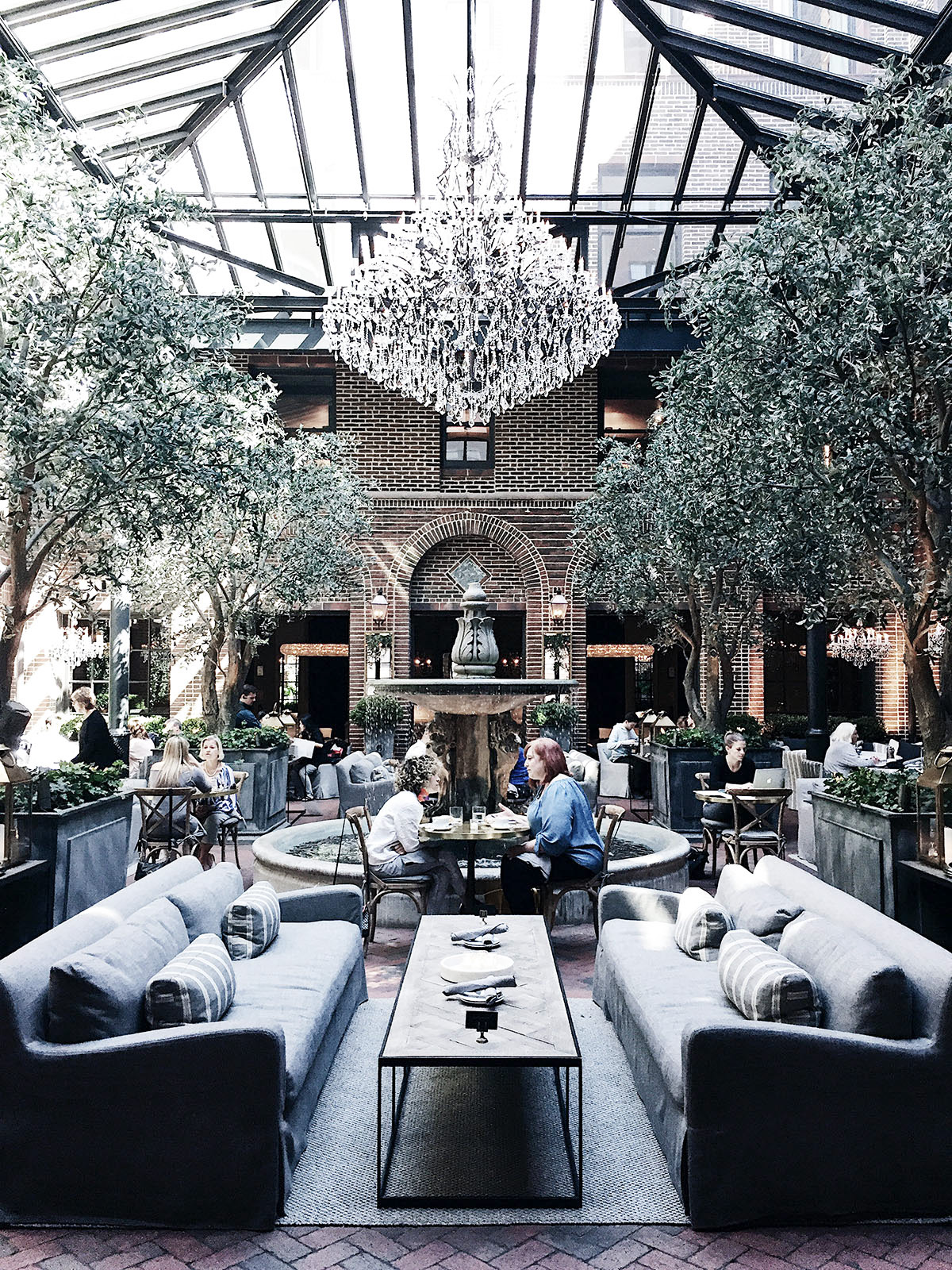 3 Arts Club Cafe– A cafe inside the Restoration Hardware store in Gold Coast and one of the most beautiful restaurant interiors I've seen, look at this garden courtyard!!  I've heard there's usually a wait, but we got here right when they opened and had no problem getting a table.  I wouldn't have minded a short wait anyway since this is a Restoration Hardware store and the surrounding rooms are gorgeous to walk through.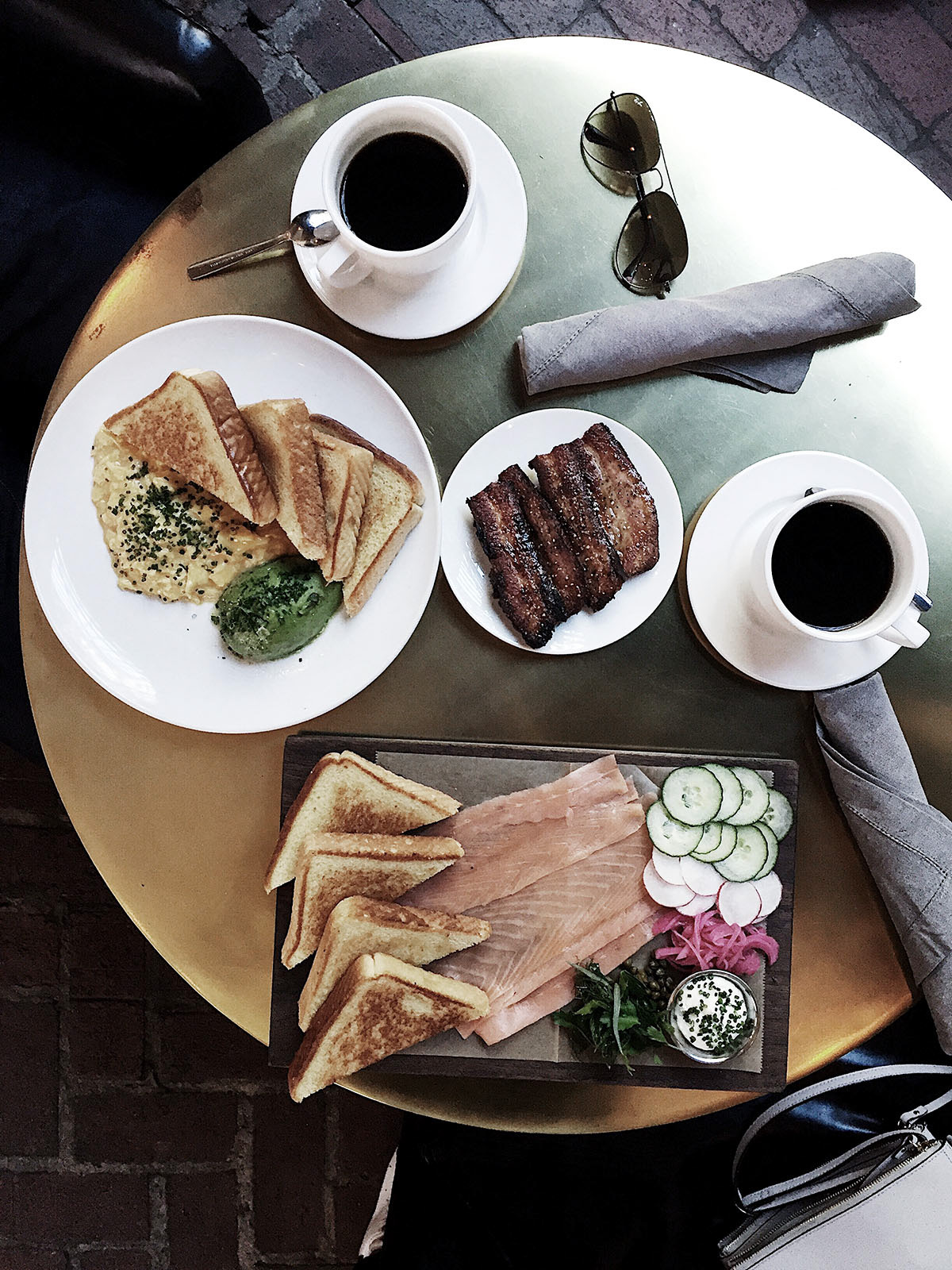 I also would have been fine if the food wasn't great since the place was so pretty, but the food was GREAT.  The thing you cannot miss is that little plate of giant bacon.  O and I agreed it was the best bacon we've ever had.  They get the bacon from Green Street Smoked Meats (go there if you're in West Loop!) and prepare it here.  I don't remember all the steps the waiter shared about how it's prepared except for the part about how they coat it with maple syrup.  It's ridiculous.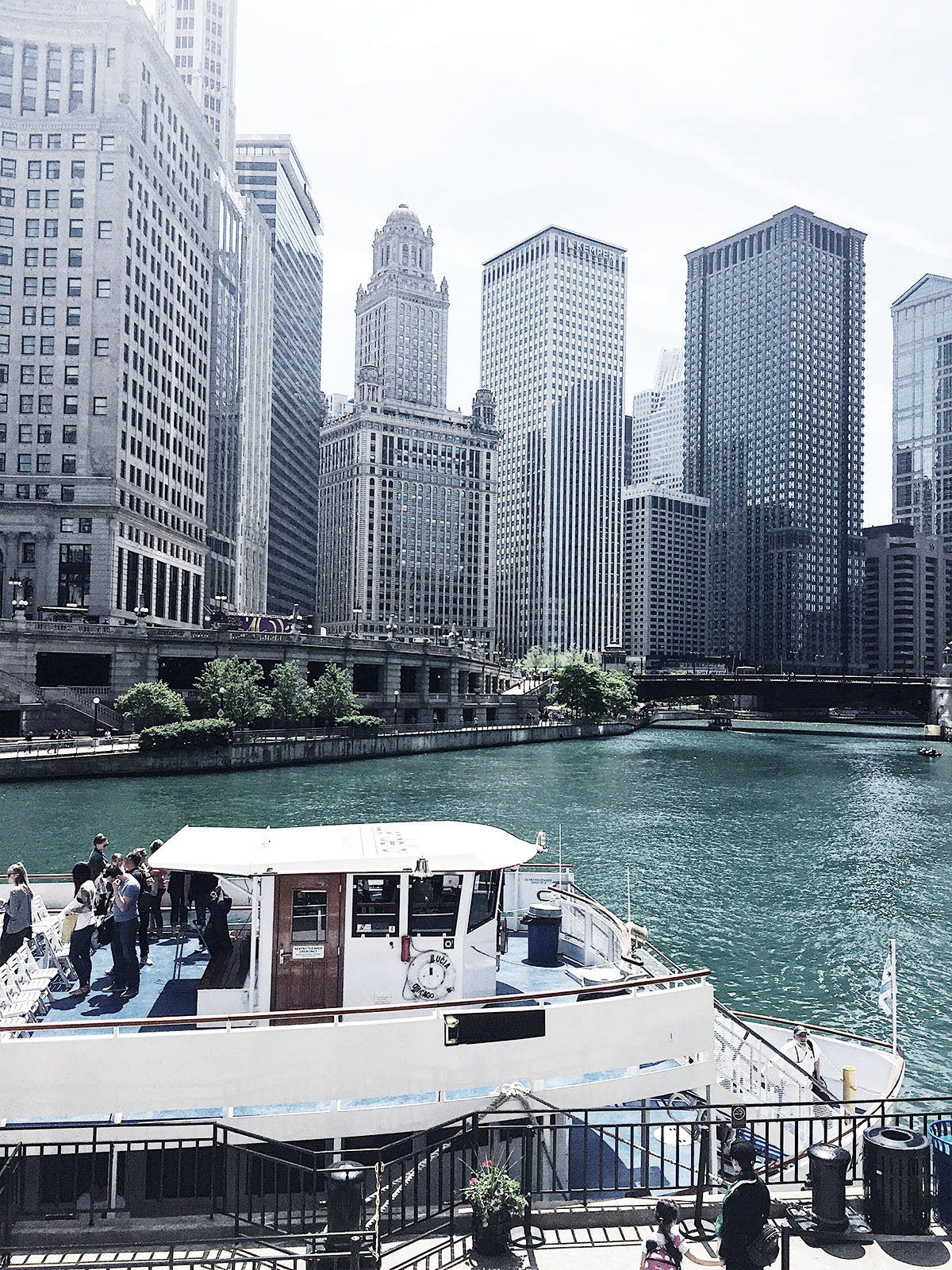 Architectural Boat Tour– About a 10-15 minute Uber ride from breakfast to get to the Wendella dock, which is the boat tour company I go with every time.  Whenever anyone visiting Chicago for the first time asks me what to do, I passionately recommend the Architectural Boat Tour.  It's a quick way to see a lot of the city from a really unique perspective on the Chicago River.  You'll learn some history about Chicago and it's a beautifully relaxing way to spend time outside.  Wear sunscreen and sunglasses.  I did neither and regretted it.
Millennium Park– It's a short walk from the boat dock and we always come here after the boat tour.  The Cloud Gate is here along with a great view of the skyline.  Lots of great people watching and scenic walking.  If you keep walking south you can also visit Buckingham Fountain (first photo of this post).
Cindy's Rooftop– right by Millennium park, this rooftop restaurant has one of the best views.  Thus, it's constantly busy and hard to get a reservation (party must be at least 4).  You can go in early to get on the waitlist for the same day, but we were overconfident and didn't do that.  You can however grab a drink at the bar and still experience the great view from the balcony.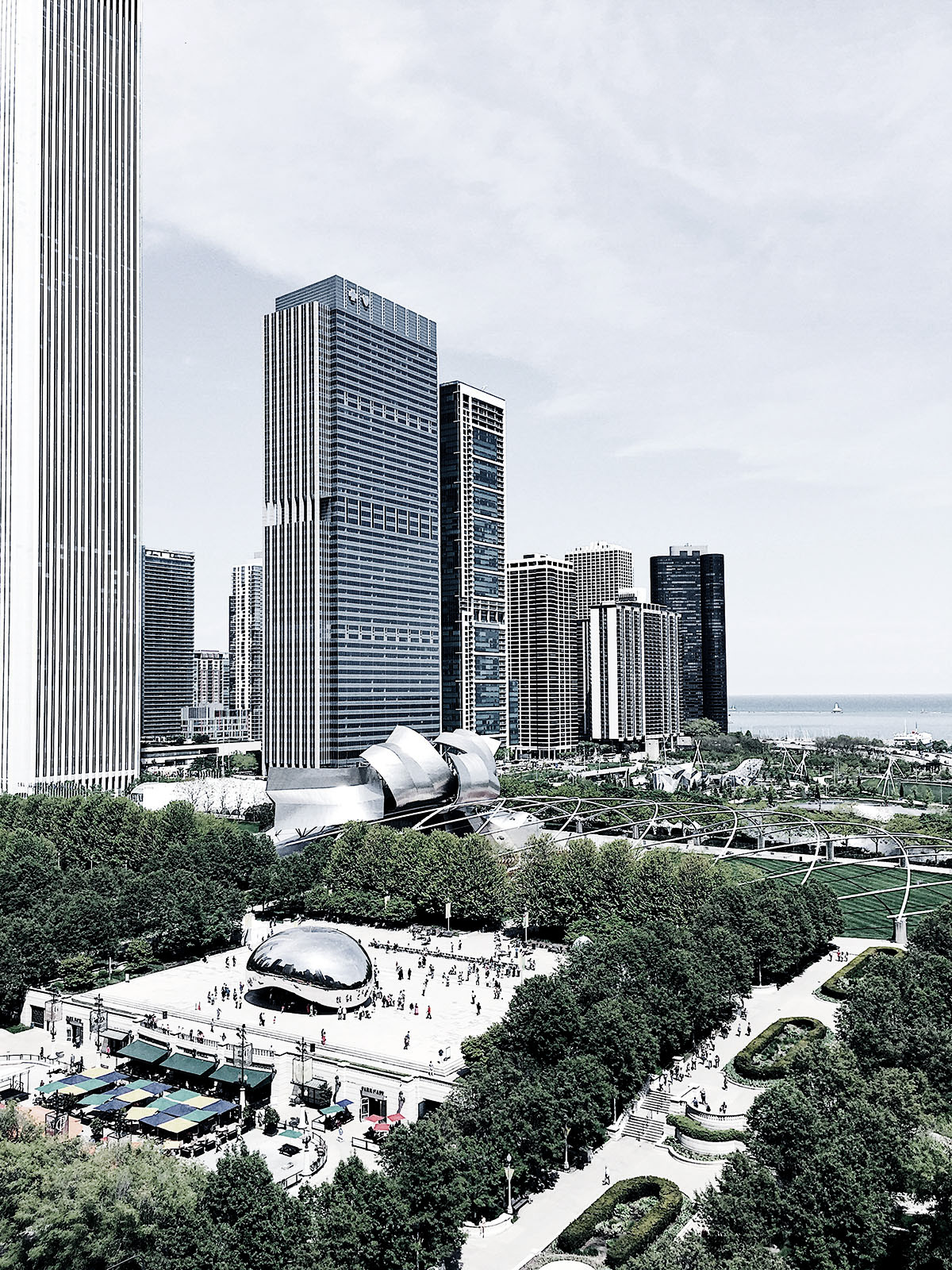 The view is mostly of Millennium Park- that little metal bean is the Cloud Gate!  You'll also be able to see things like Crown Fountain, Jay Pritzker Pavilion, and The Art Institute.
The Allis at Soho House- lounge and bar located in a hotel.  We came here for a quick bite and some coffee since lunch at Cindy's didn't work out.  It's such a pretty spot to hang out in.  Most everyone was there working on their laptops and I would absolutely do the same if I lived in the area.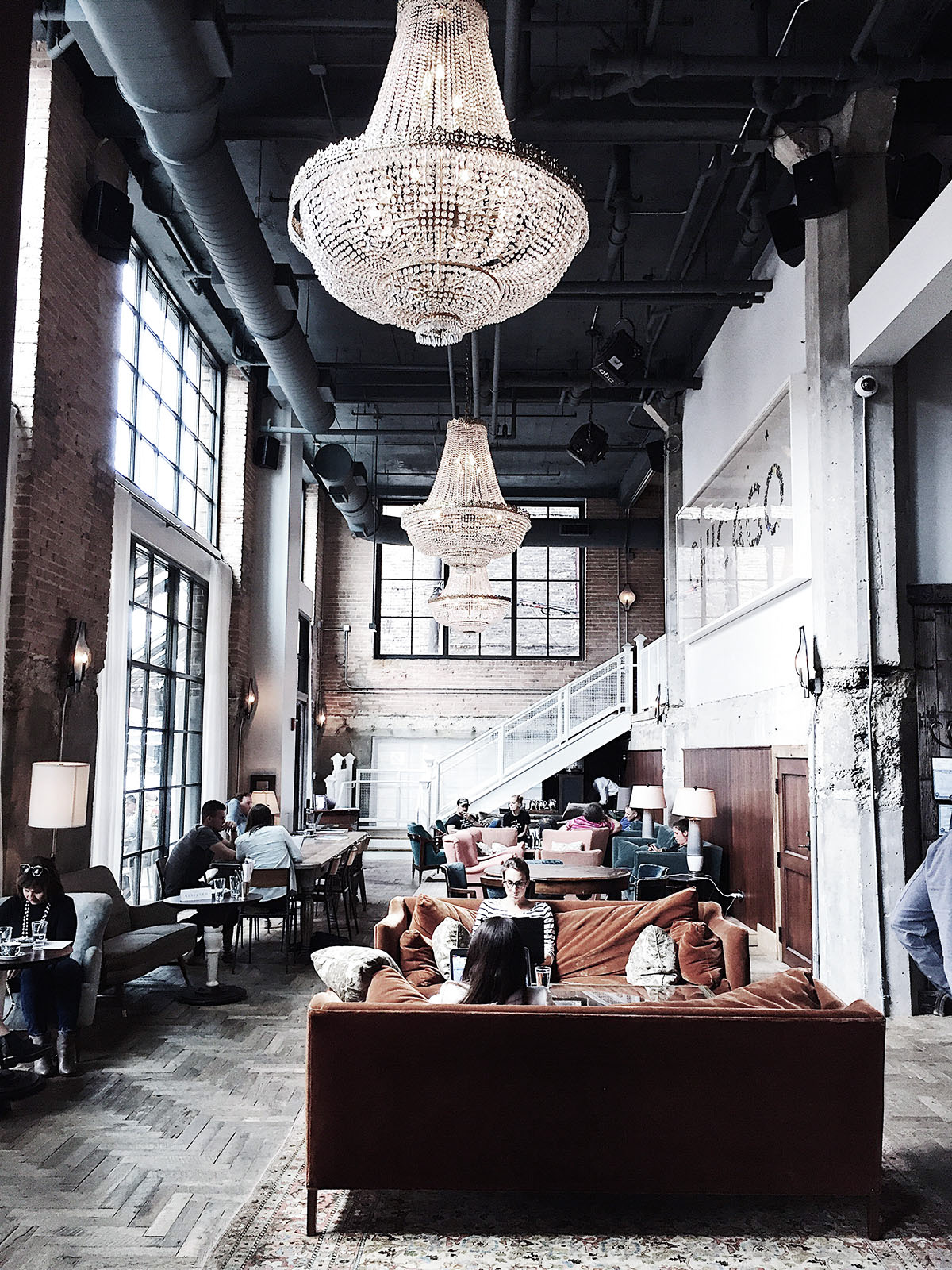 We took an Uber here to the Fulton Market District thinking we'd spend the rest of our time exploring the area by foot until dinner which was close by, but quickly saw that it's mostly restaurants.  Since we had a little less than two hours until dinner, we took another Uber over to Wicker Park to hang out there for a bit.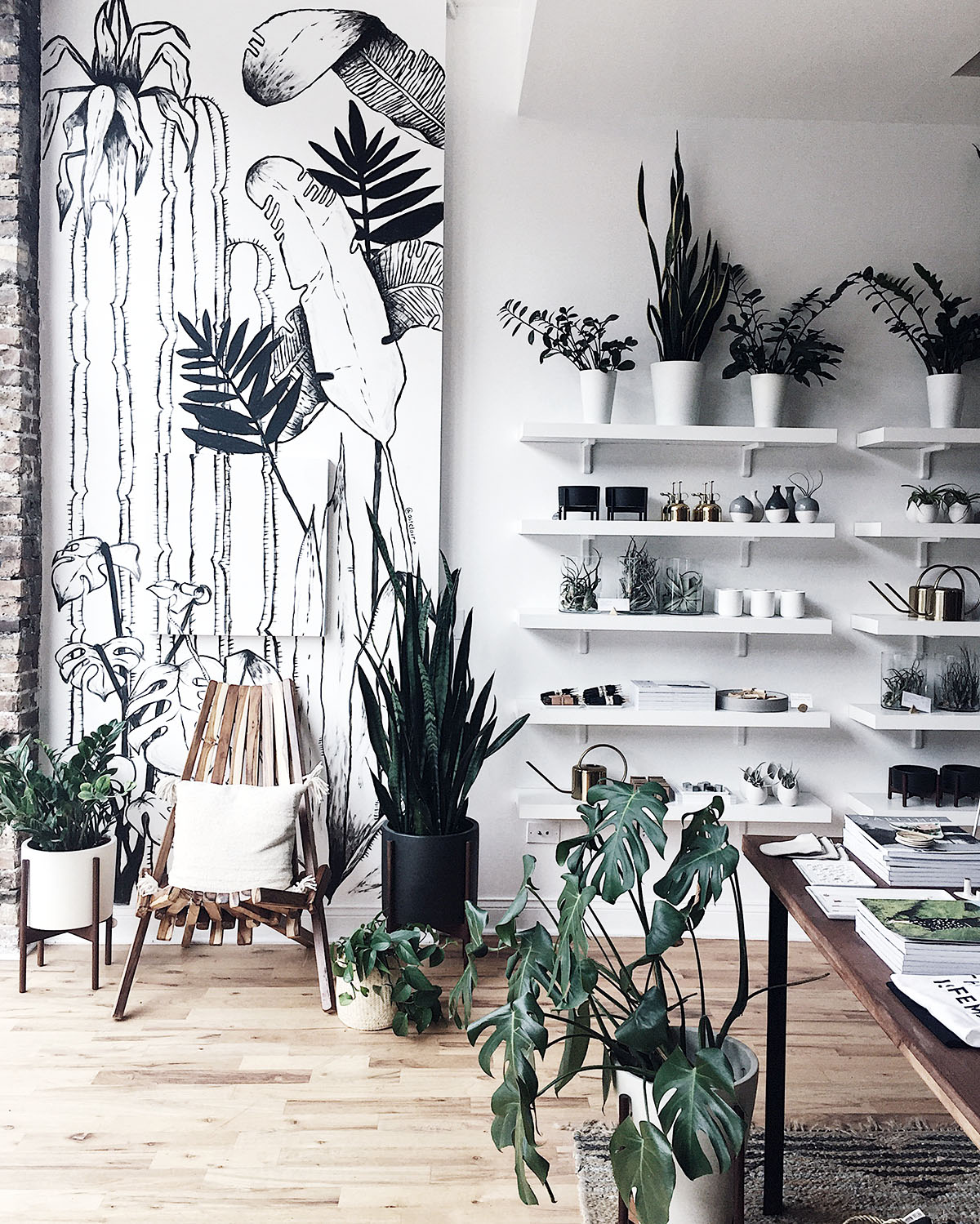 Gather Home + Lifestyle– Modern homewares and accessories shop.  Everything in here is SO pretty and I love getting to see some works of local makers wherever I go.  We also visited Moon Voyage which sells women's clothing and accessories.
Wicker Park is not the first place I'd go for shopping, but if that's what you're looking for and want something different from Michigan Ave, I'd visit Lincoln Park, specifically Armitage Ave (on our itinerary next time).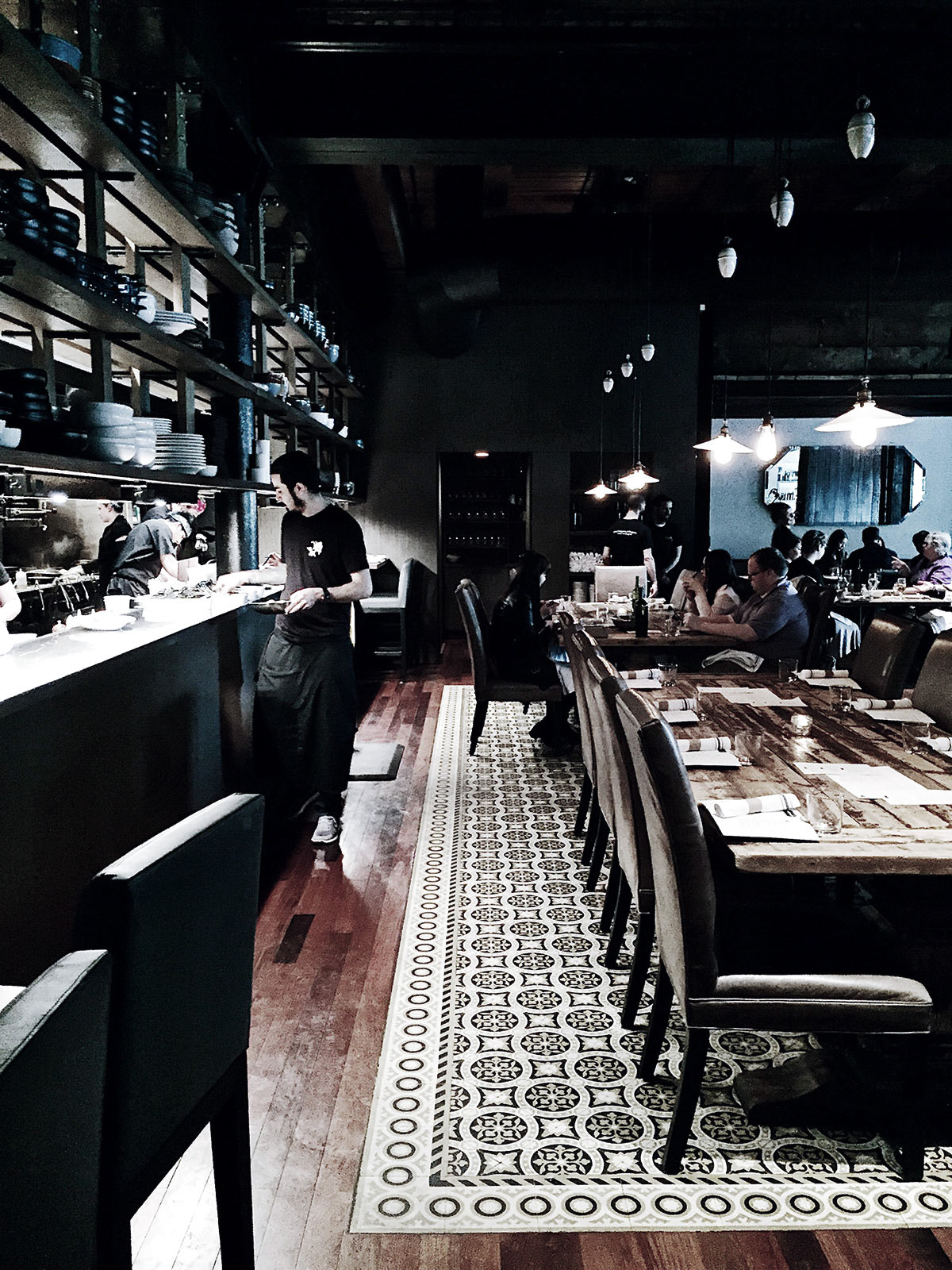 The Girl and the Goat– We've been wanting to eat here for years but would forget to make reservations far enough in advance before our Chicago trips.  This time O surprised me with reservations he made two months out (good guy) and it was SO. GOOD.  Every single thing we had was amazing but the winner was The Pig Face, which is a very off-putting name but trust.  There's no face, it's like a braised pork with an egg on top.  We had an especially amazing experience because we sat at the chef's table, which there's only one at the huge open kitchen counter.  We talked to the cooks behind the counter and they gave us some extras throughout the meal, it was sick.  I don't know what we did to deserve this, but I think it might've had to do with making reservations two months out.  Make your reservation early!
Have you been to Chicago, or is it on your list?  Any favorite spots in the city?  I'm always looking for more!
This post is sponsored by Uber. 
Other Posts You Might Like