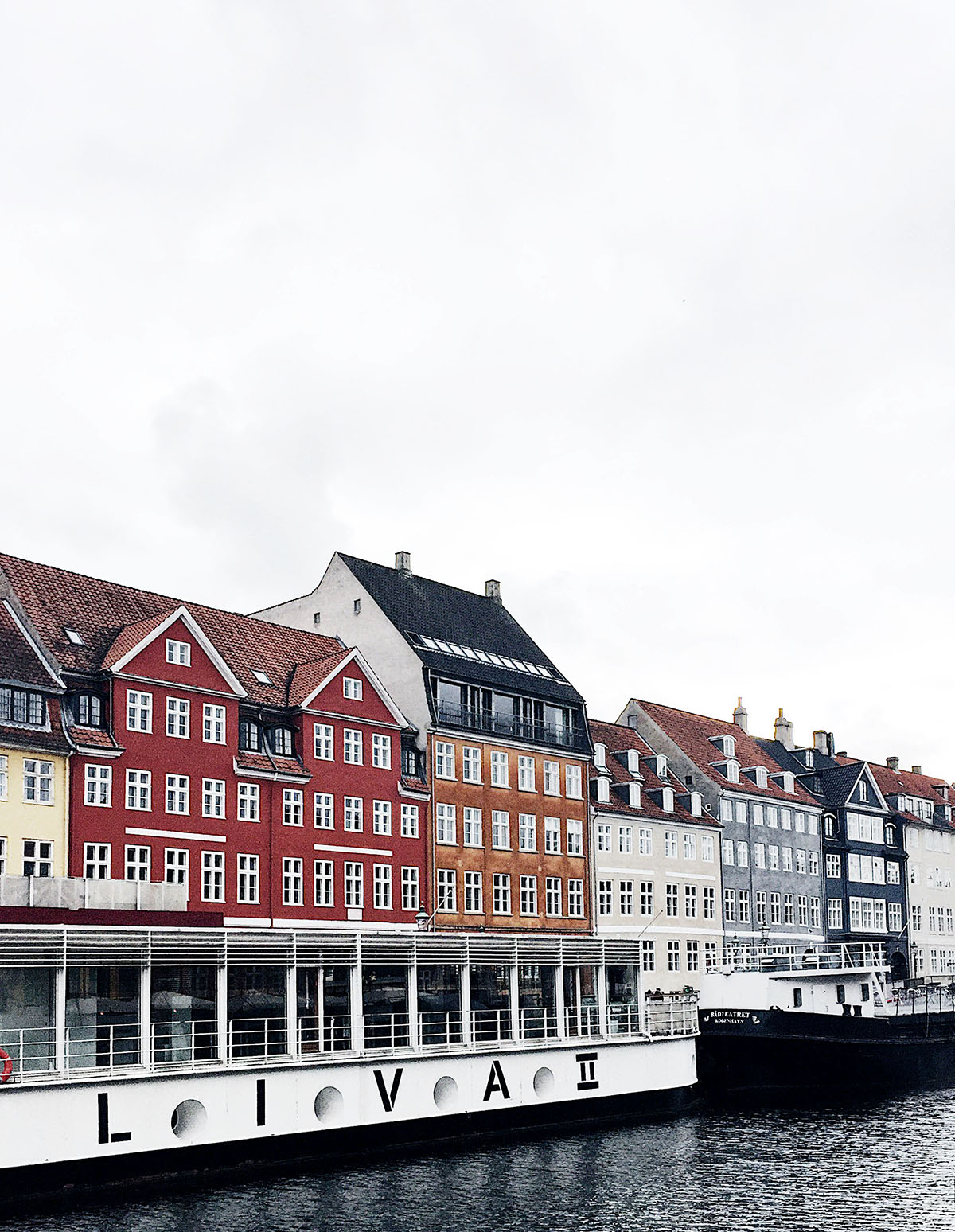 Copenhagen got on to my travel list once I started seeing that a lot of my favorite design brands reside here.  You know this because most of the home decor and interiors I share on this blog is either from or inspired by Danish design!  It only took two seconds of Googling to see that I also had to come for the architecture- this is undoubtedly one of the most beautiful cities I've ever visited.  Further research revealed other very cool things, like how it's rated the happiest city in the world, it's the world's greenest city, and it has the highest density of Michelin Star restaurants than any other city in the world.  Those are some major worldly accolades and in short, you have to visit Copenhagen.
The first things I noticed when we arrived is that the city is really clean, everyone rides a bike, and the people are very laid-back and friendly.  Everyone speaks English, which was even more of a relief after seeing that I didn't pronounce a single Danish word correctly on the first attempt.  Drivers especially were nice about this.
We visited in April for our at-least-once-yearly-big-treat-yourself trip and I've so looked forward to putting this travel guide together because I wouldn't mind reliving it over and over.  I left daydreaming about what it would be like if we continued living there.  That's usually a pretty good sign that you loved it somewhere.
*A significant thing to note about our trip was that it was during Easter holiday.  We booked plane tickets last year without knowing that Easter in Denmark is observed for four days, so most things other than tourist attractions and most restaurants are closed for those four days.  This was a bit heartbreaking for me because one of the things I had looked forward to most was visiting shops.  So out of the six days we were there, only two days were available for going to certain places, which meant that we had to plan our trip by activity rather than how we normally do by location.  This presented challenges mostly with transportation and not being able to get through everything on our list, but it also opened us up to doing some fun things we wouldn't have normally planned for.  Overall though, I wouldn't recommend visiting during Easter, mainly to save yourself from the extra logistics of working your itinerary around the four days of holiday.
Ok that's enough!  Hopefully this guide helps you out if you're planning on visiting, want to visit, or want to vicariously visit though this post.  Here's everything we enjoyed, divided up into where to stay, what to do, what to eat, and where to shop.
STAY
---
We partnered with and stayed at Hotel D'Angletterre which was by far the best and most comfortable hotel experience of my life, as well as one of the most memorable parts of our trip.  We loved it for the friendly staff, pretty views, and central location.  A lot of the things we wanted to see and do were around this area near Kongens Nytorv, making it very convenient to walk everywhere during the first few days.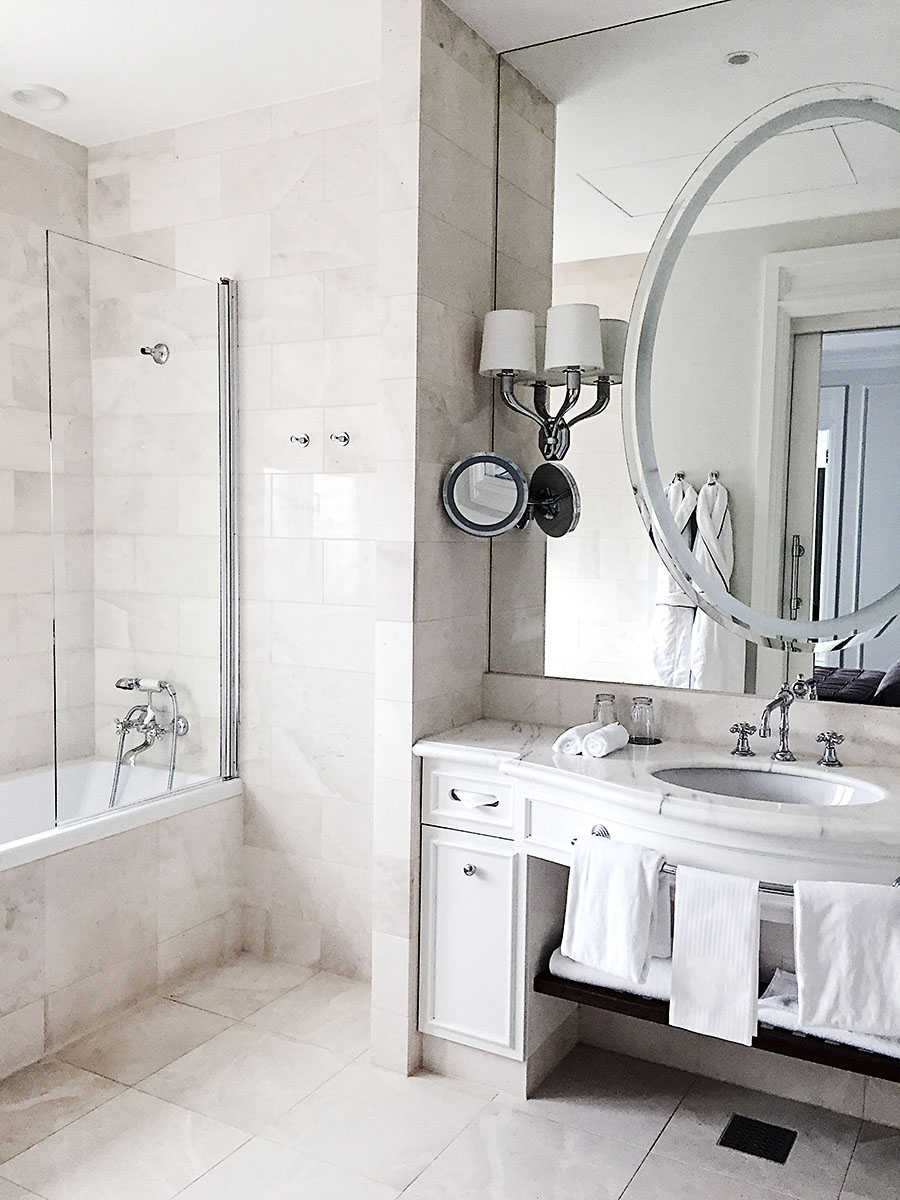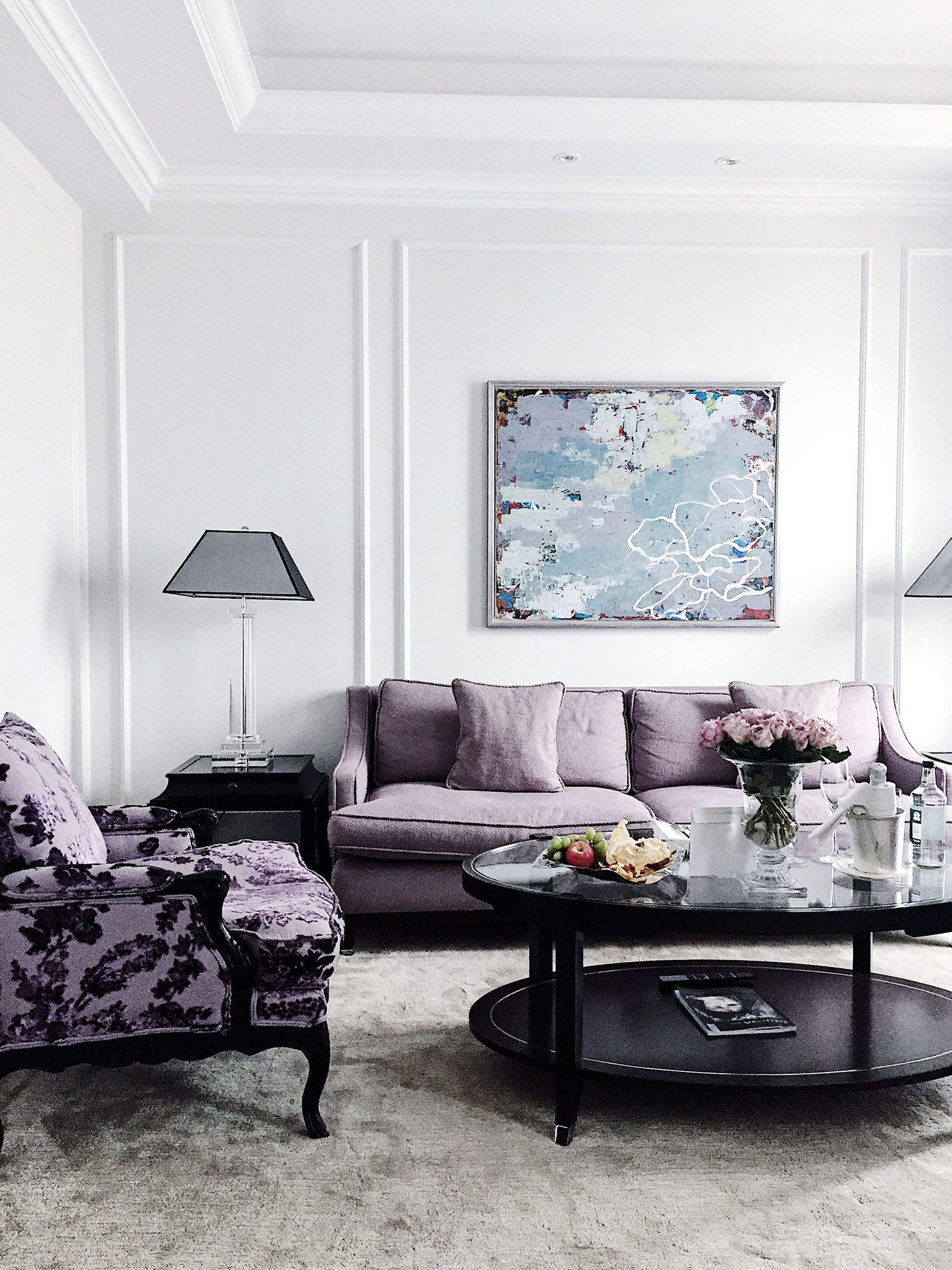 We stayed in one of the suites and it made our arrival so much more relaxing.  We like to plan at least the first day of any trip for chilling and doing nothing, so we hung out in the room and visited the hotel spa which I like to think helped with my jetlag (didn't help O though, poor guy was wide awake at 3am).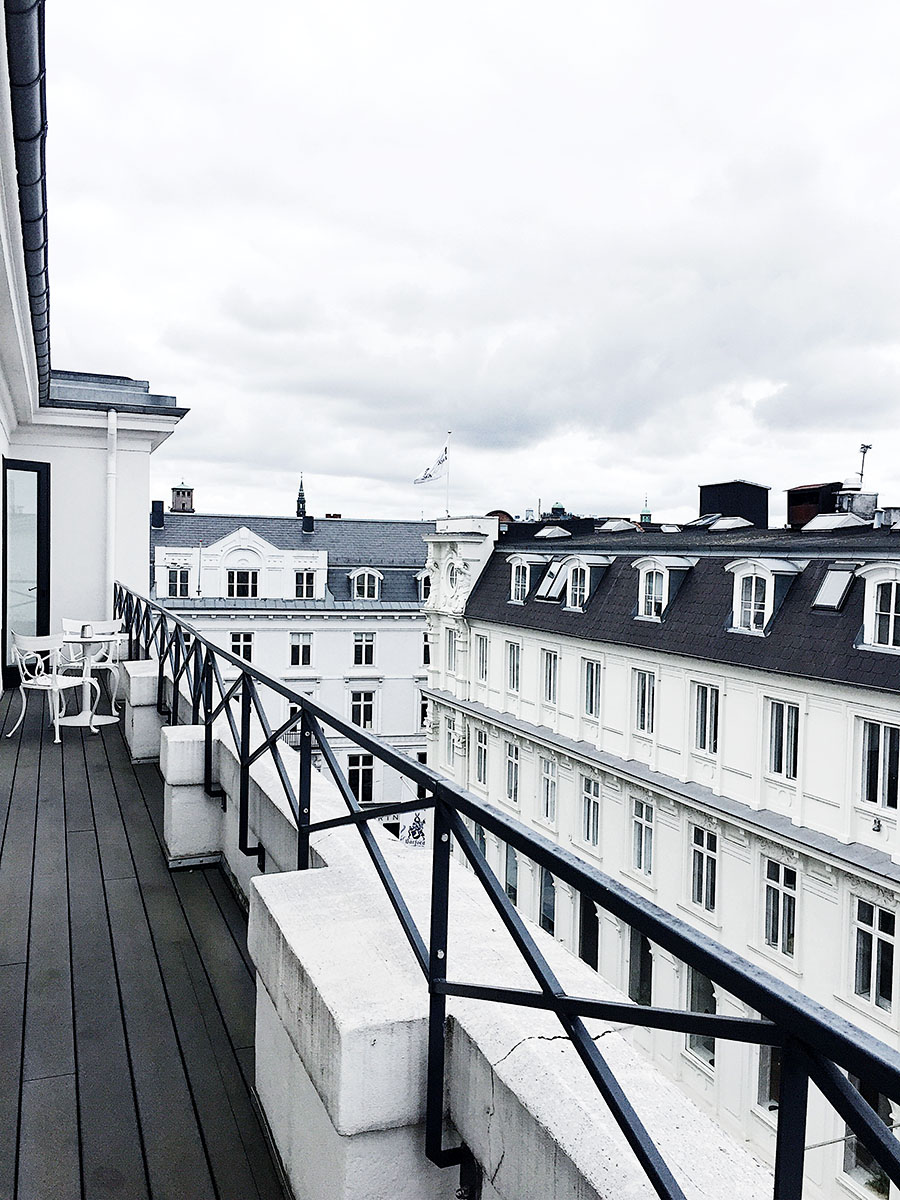 My favorite part was the gorgeous balcony view.  I only wish it was warmer so that we could've had a meal out here.  I think we would've tried to spend as much time here as possible if it wasn't so chilly, but we spent a good amount of time looking out and people watching everyone walking on the streets below.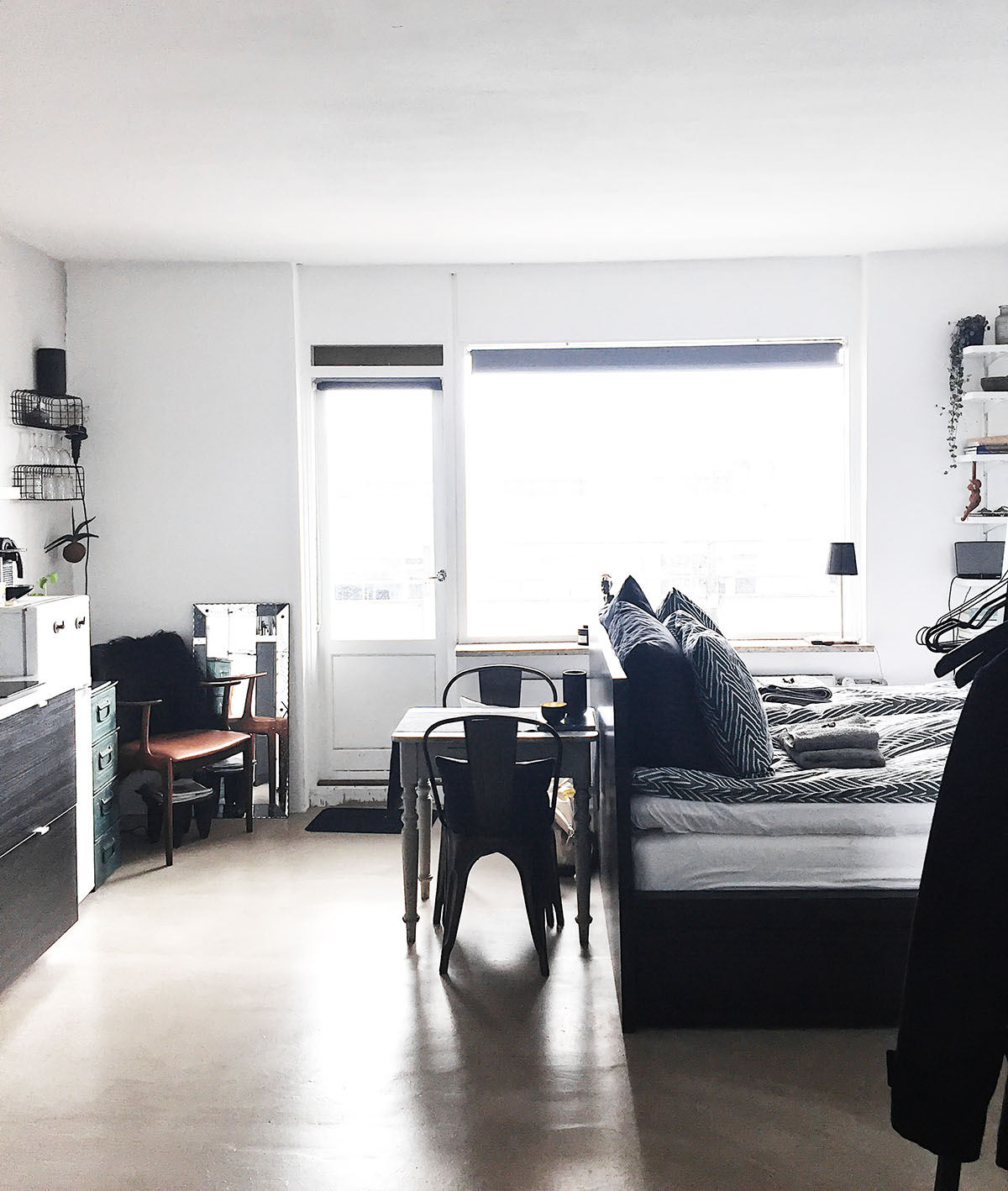 For the rest of the trip, we stayed in this Air Bnb studio apartment that we picked mainly for location.  Located in Vesterbro, which we found commonly referred to as the "hipster" part of town, we got much more of a locals feel here.  We wanted to check out the meatpacking district for the restaurants and nightlife but mistakingly chose to do this on Easter night, which the only places that were open were filled to capacity.  Looked like a fun area to hang, though!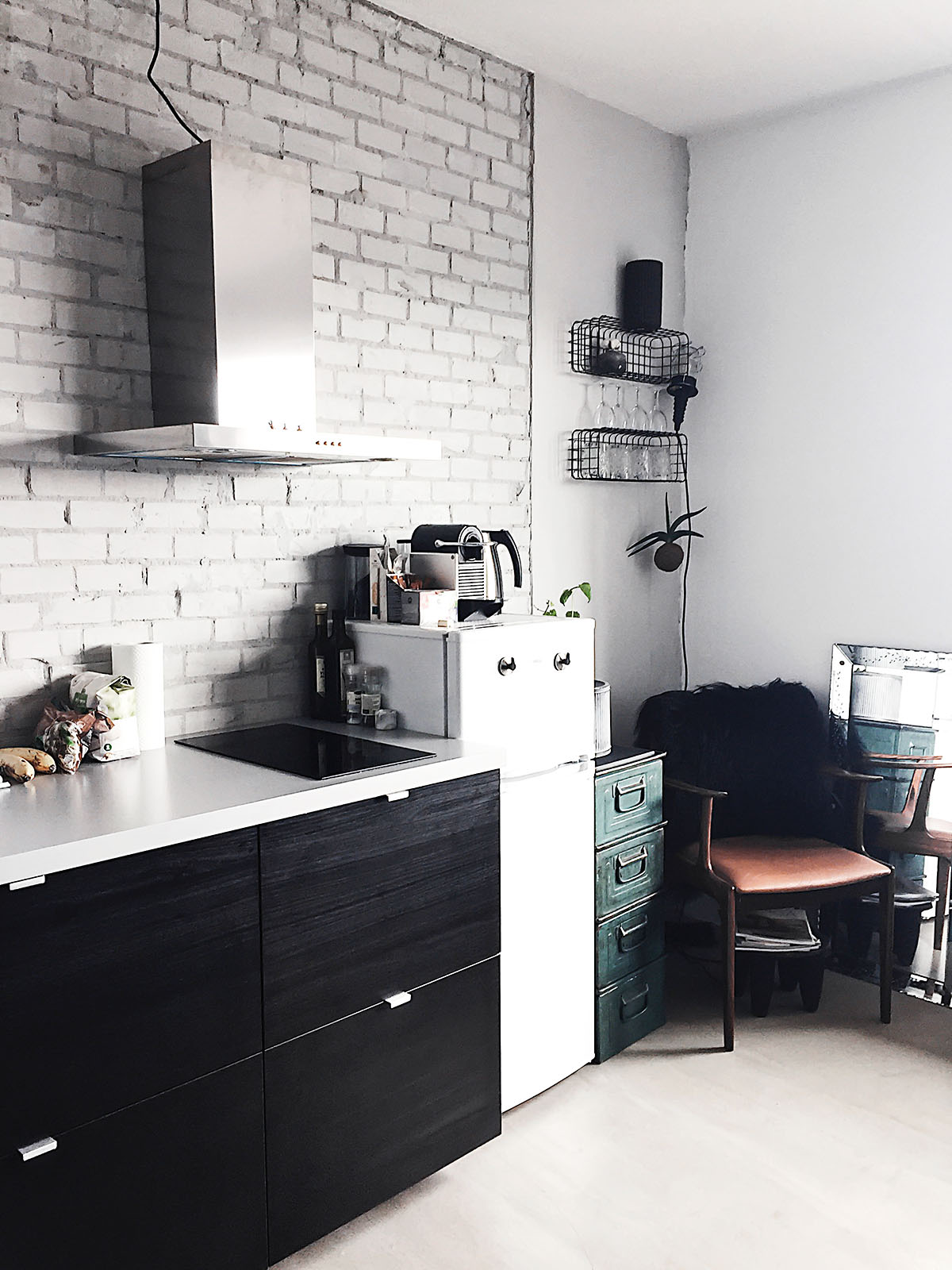 A cool thing about where we stayed is that it was our first experience living in a truly minimalist home.  I admired how our host made the most of the small space, only having things that were necessary and functional.  I really liked her style.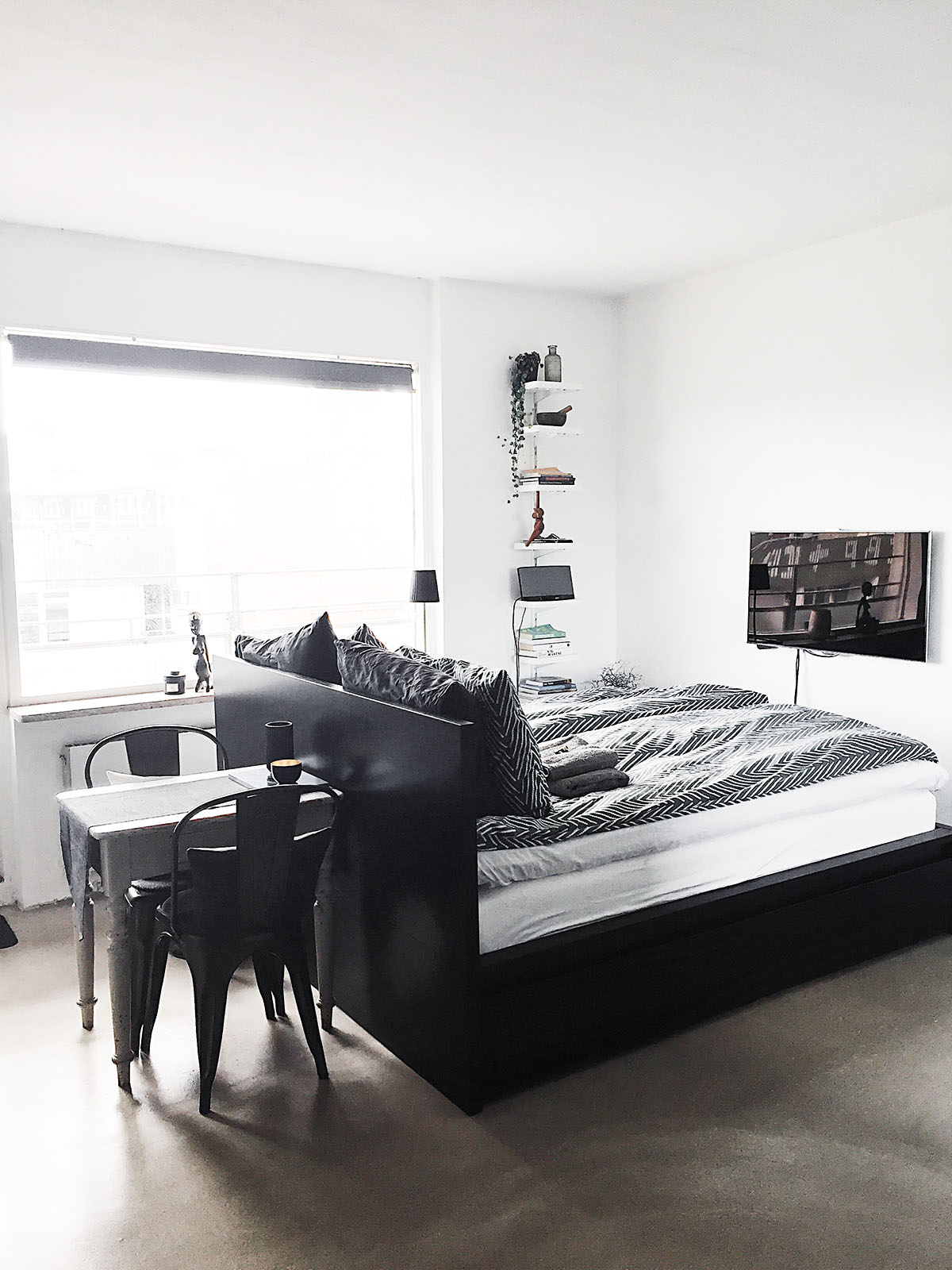 We watched a good amount of Netflix on that TV, I liked that too.  This is a good budget-conscious option and if, like for the last part of our trip where we were out and about everyday and all day long, you only really need a comfortable place to sleep.
SEE
---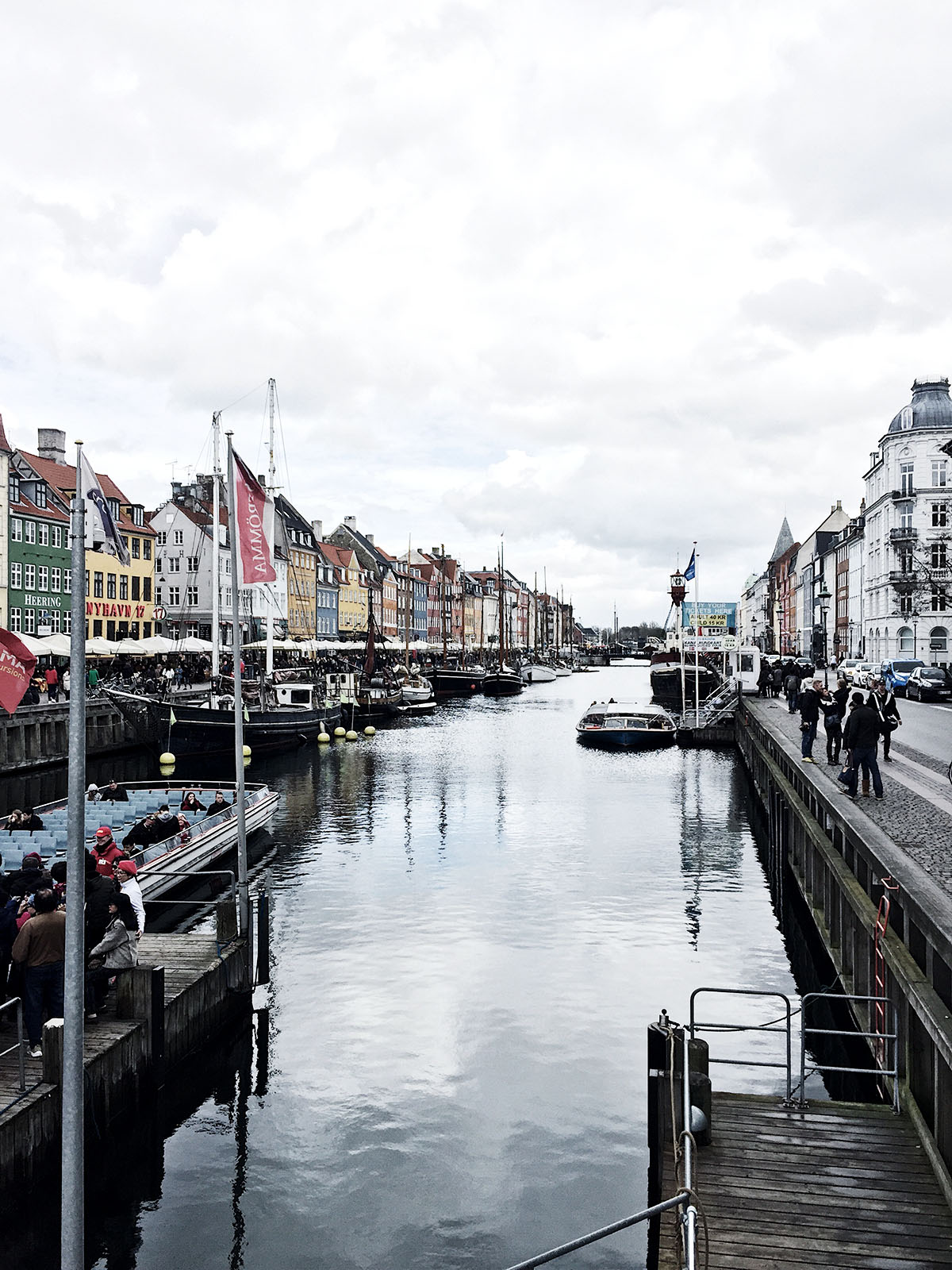 Nyhavn
The most iconic part of Copenhagen.  Nyhavn is a harbor lined mostly with restaurants and filled with the cutest townhouses, where you'll for sure be able to get the 'gram.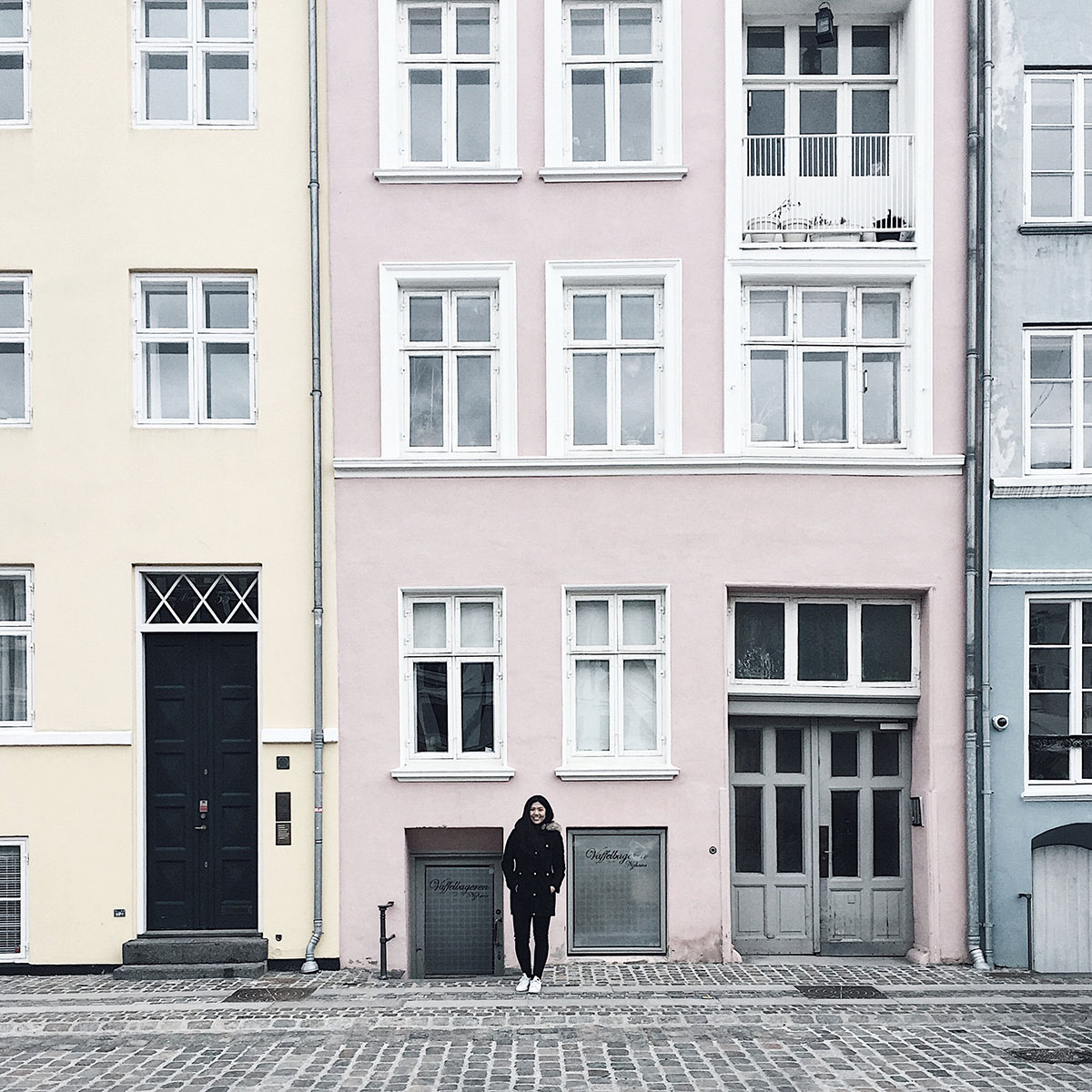 This was our first stop since it was a very short walk from our hotel.  We went on a boat tour and it was the perfect way to start the trip since it gave a quick overview of the city and some of the main attractions, from which we were able to decide which ones we weren't going to go see (The Little Mermaid Statue was very underwhelming, pass).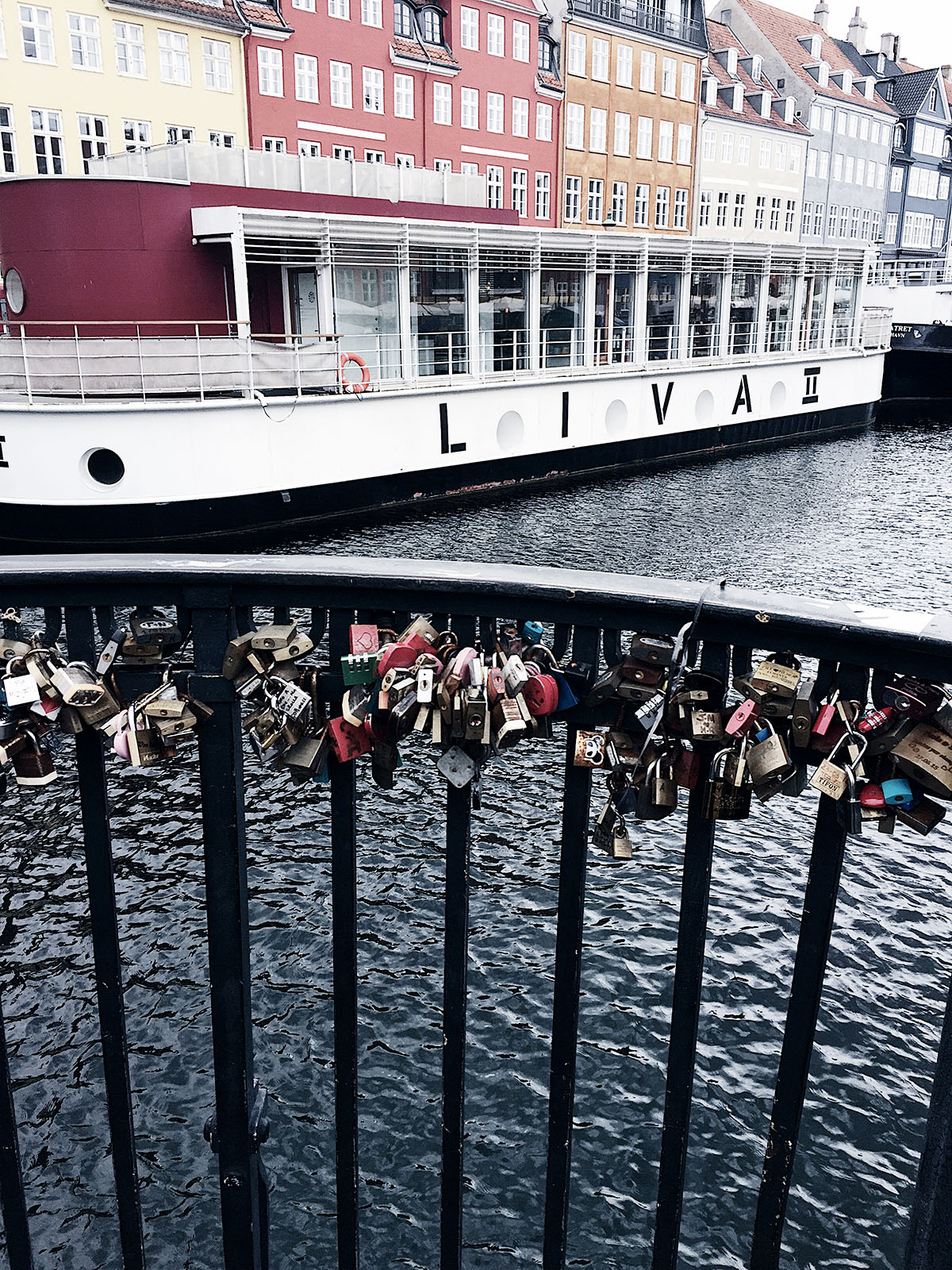 Something to note: there are a bunch of locks along the rails that made me wish we had known to bring a lock, or that locks were being sold nearby (couldn't find any- new Copenhagen business idea).  I'm totally into these cheesy kind of things and wanted so much to write our names on a lock and leave it behind.  Next time.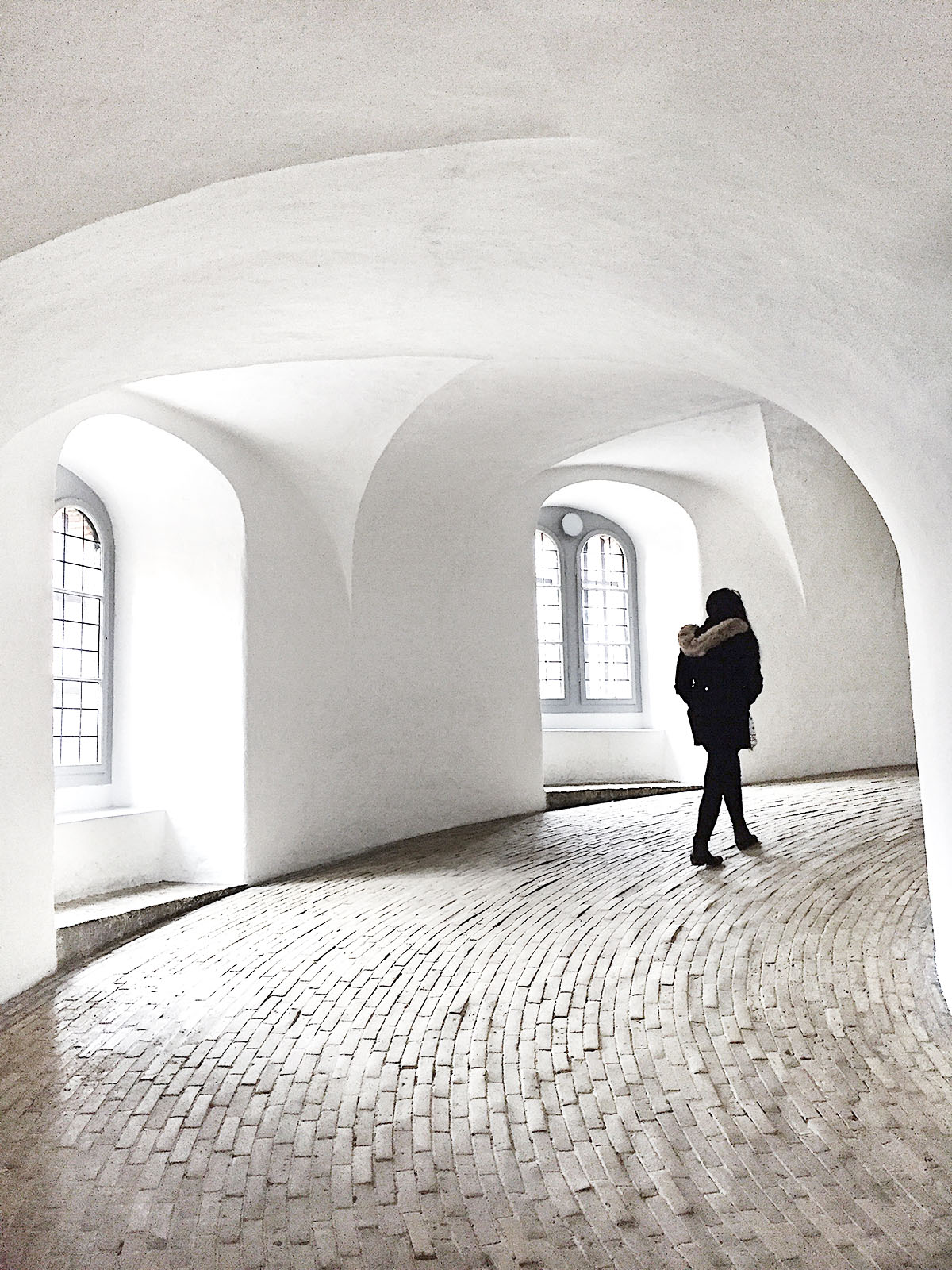 Rundetaarn (Round Tower)
About a $3 entry fee to walk up to the top of the tower and get a pretty sweet view of the city.  Very worth it, and not at all a bad walk up.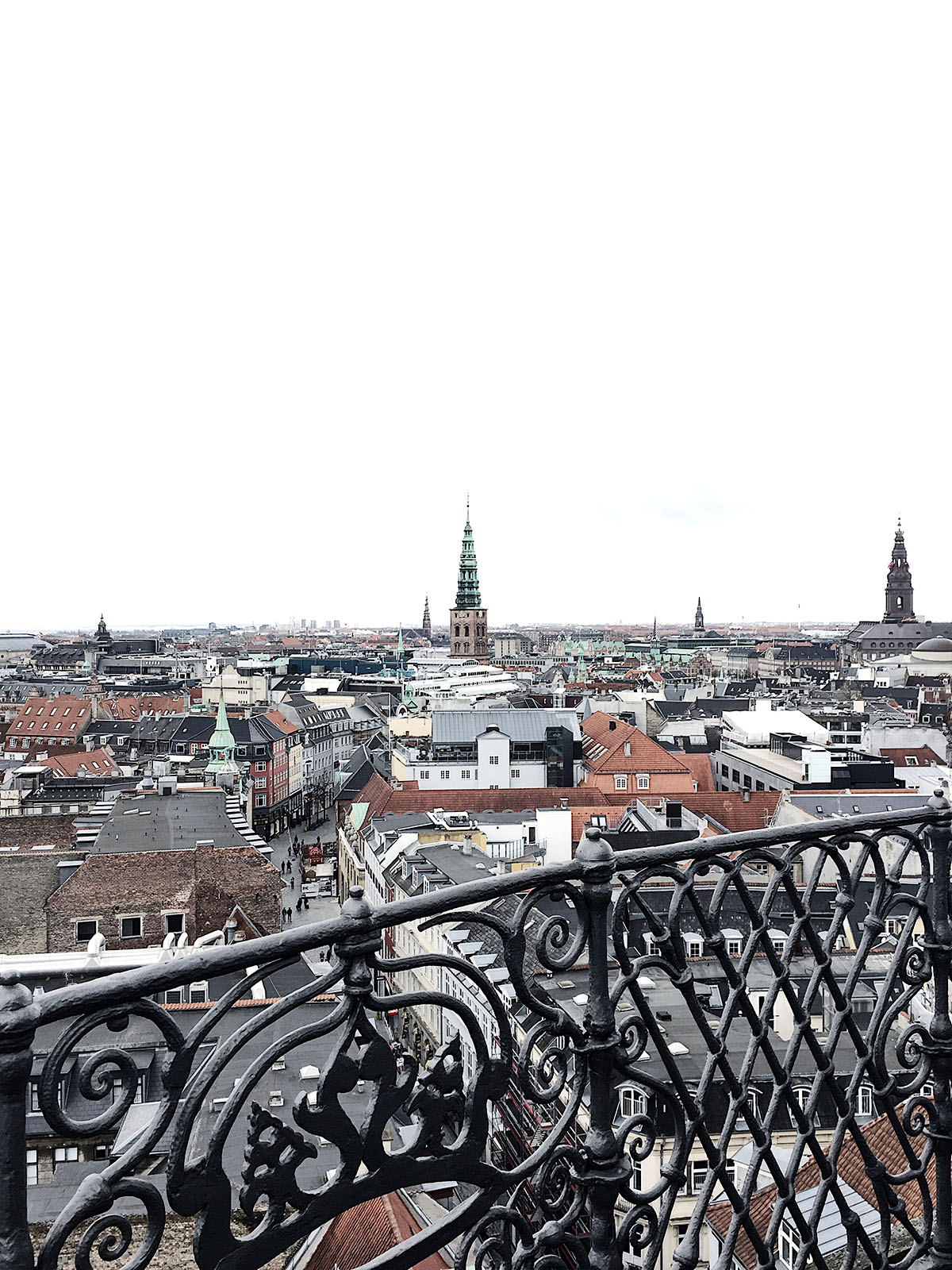 Fun fact, I'm deathly afraid of heights and cannot walk up near ledges or lean against rails or else I feel like I'm going to die.  I do love a great view, though!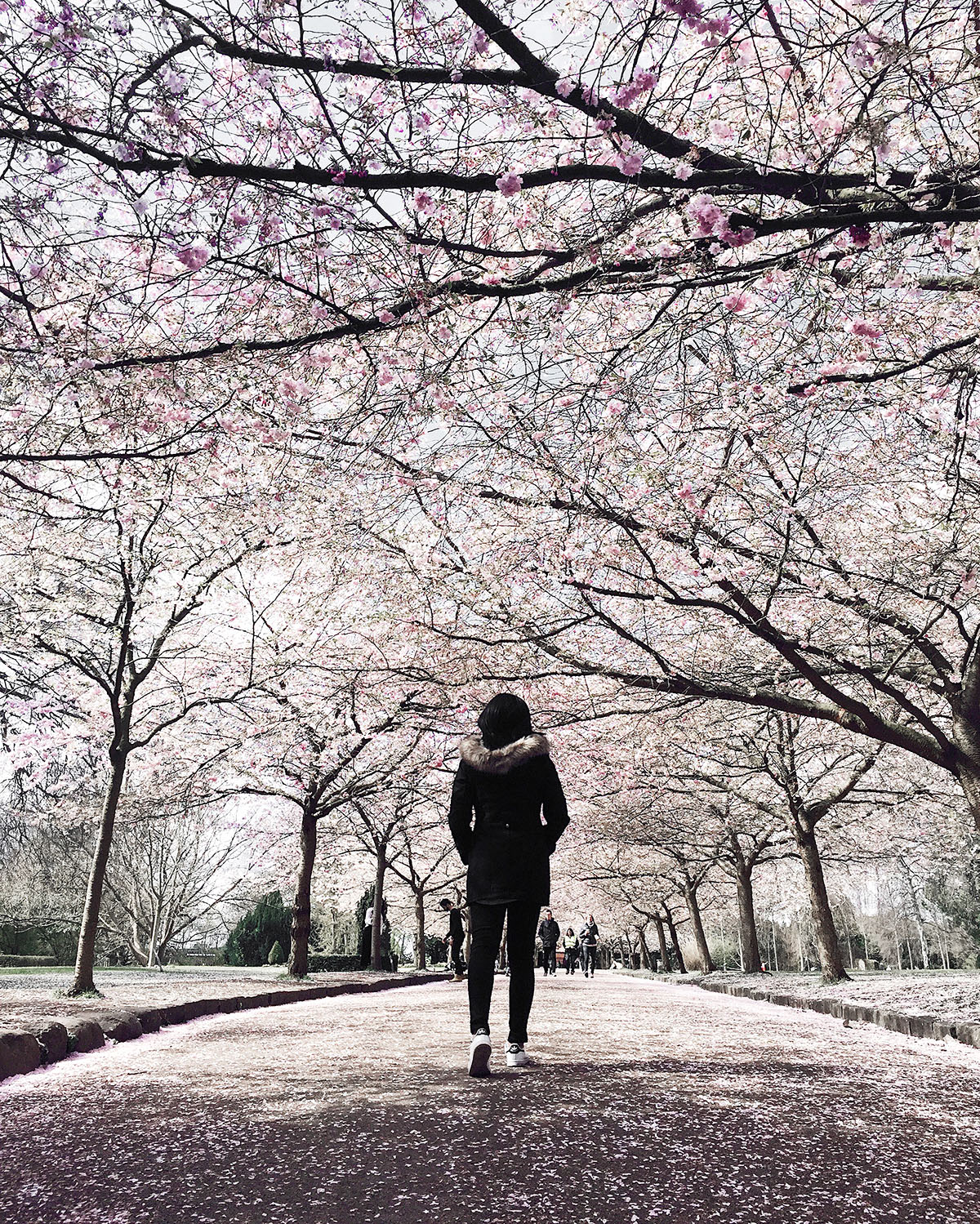 Bispebjerg Kirkegard
A cemetery with beautiful scenery and gardens.  There's a tunnel of cherry blossom trees which I believe bloomed early April, so we missed the peak and the flowers were faded and falling, but it was still magical.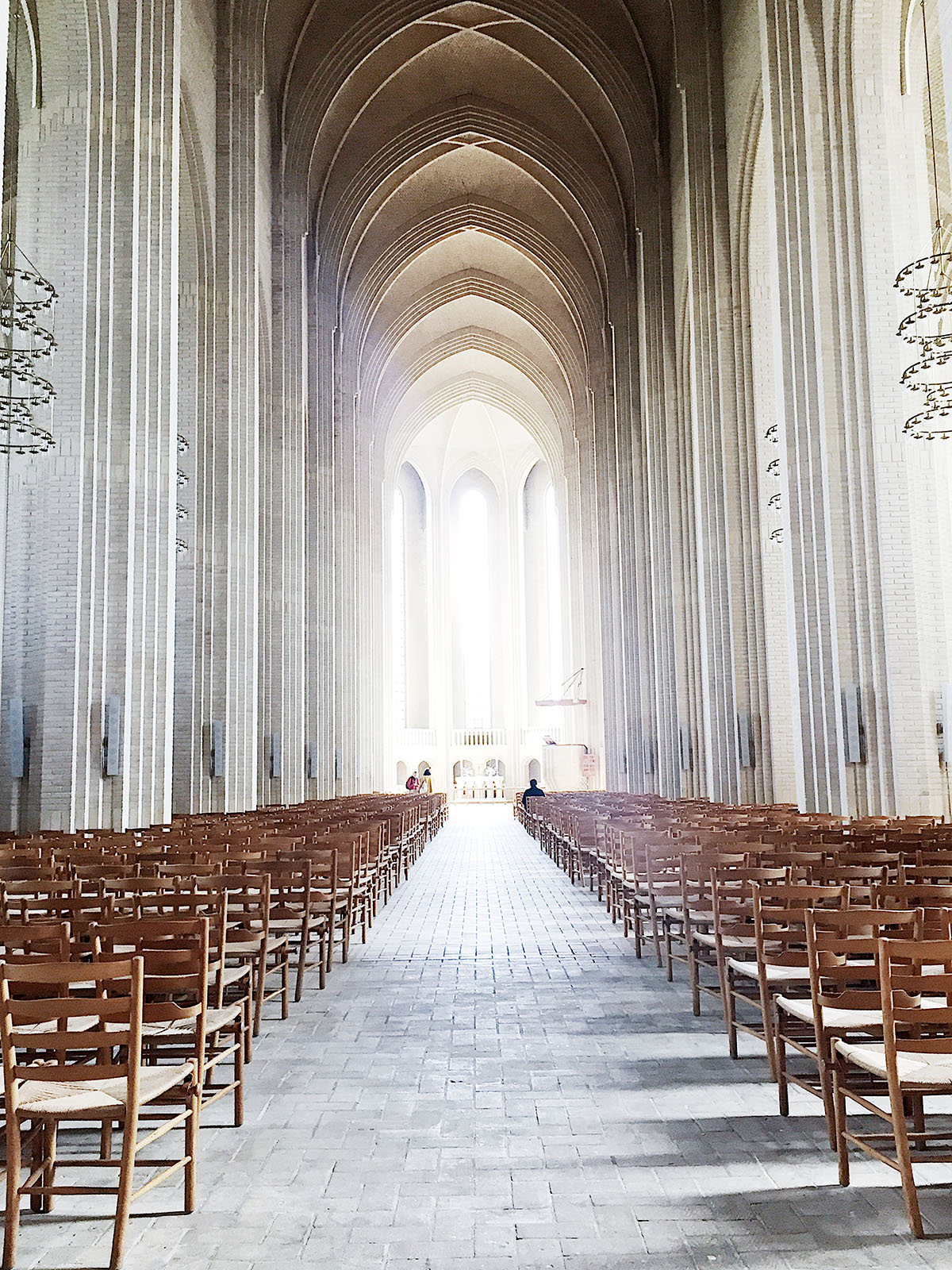 Grundtvigs Church
Right nearby the cemetery, this church's architecture is mesmerizing.  We sat here for a bit just looking around and up and everywhere at the beautiful details.  I also wouldn't mind getting married here.
Rosenborg Castle
I discovered that castles are really, really COOL.  I had no idea.  We had so much fun perusing Rosenborg Castle and I was surprised by the king's bathroom… not at all what I was expecting considering how ornate everything else was.  I found this way more funny than most people would.  Bonus: right nearby is the King's Garden, which makes for a beautiful walk.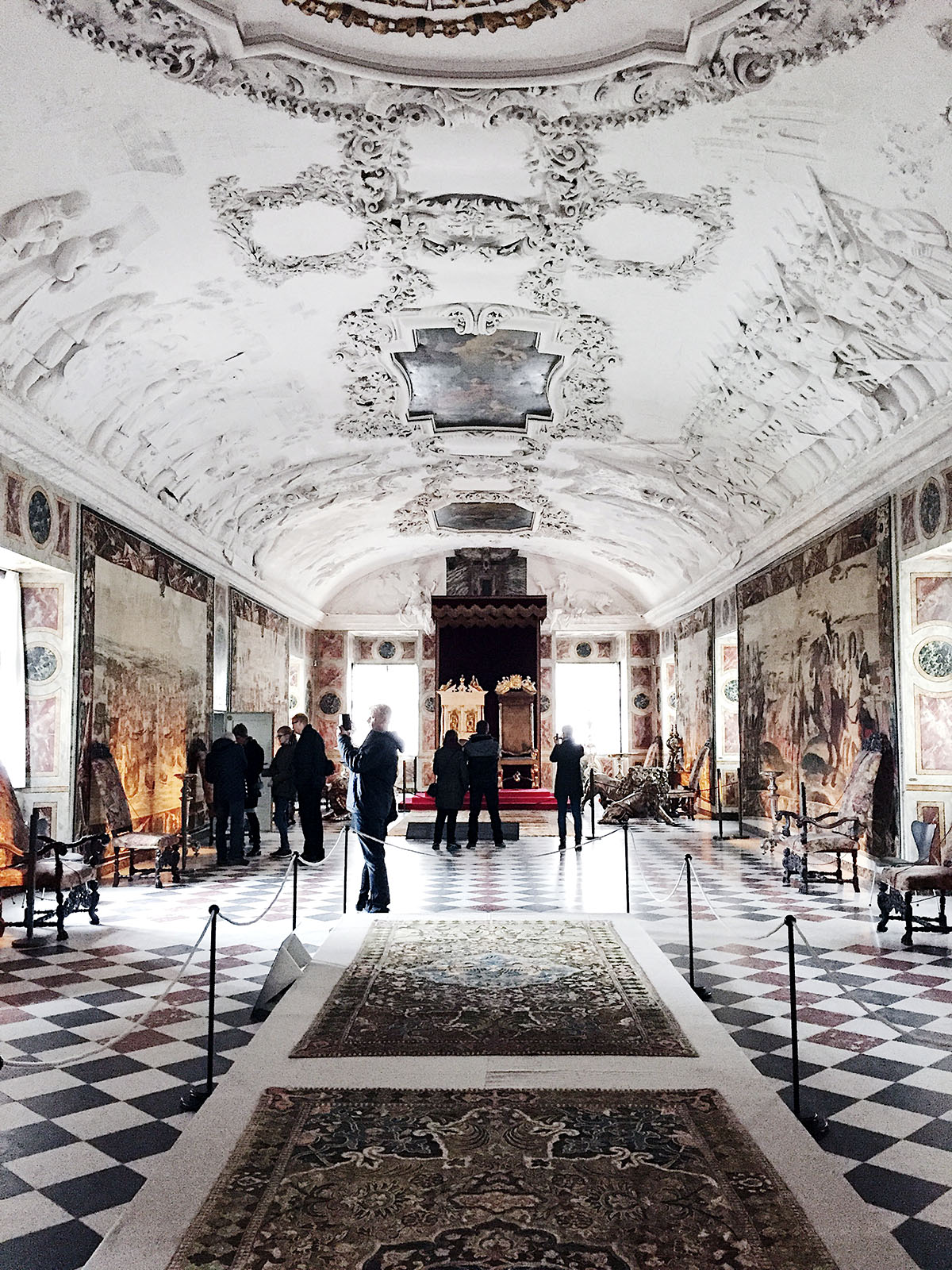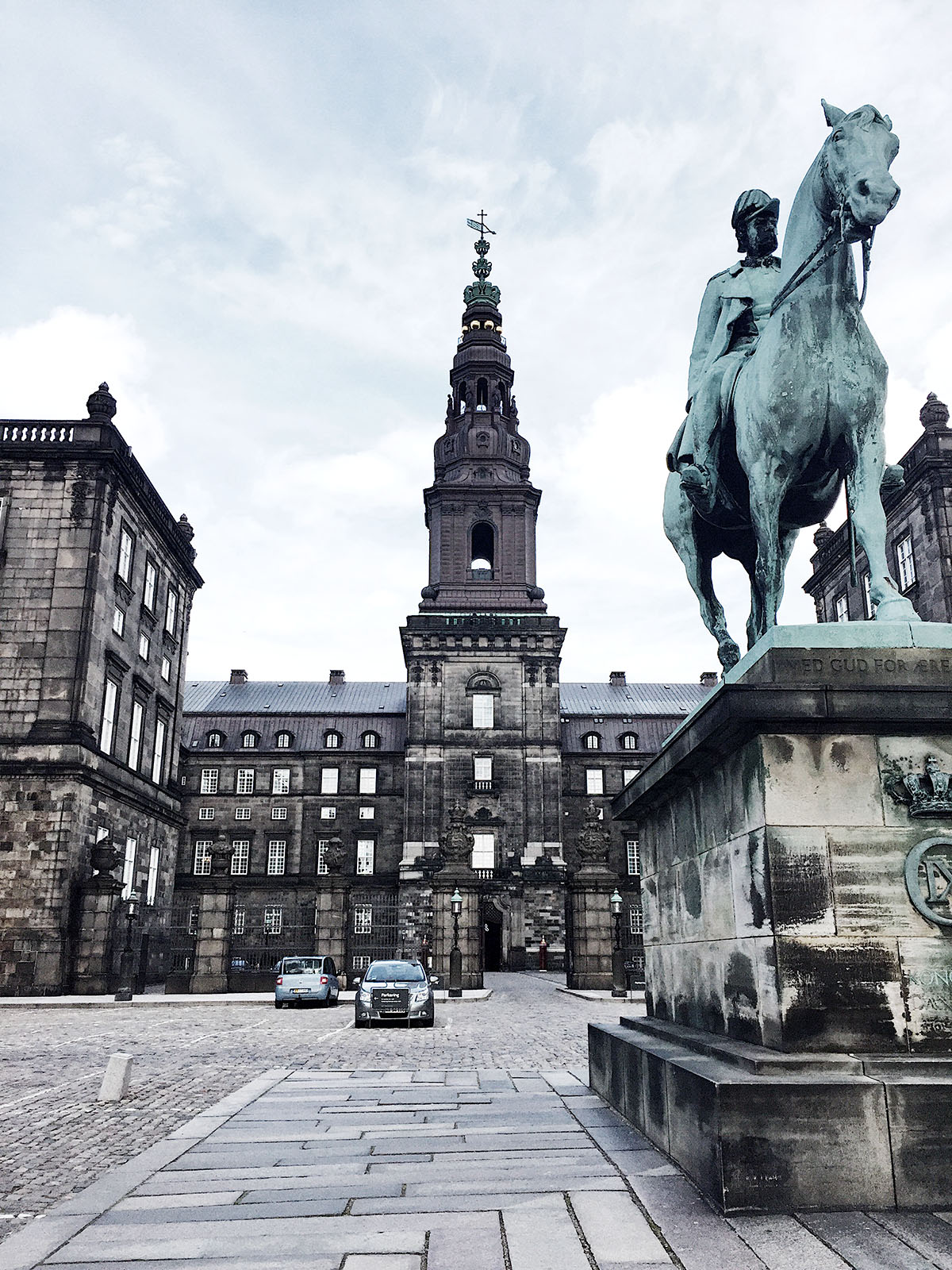 Christiansborg Palace
Home to the Danish parliament and some parts are used by the Royal Family.  Really beautiful and interesting learning about the castle's history.  We got the pass to visit all four areas that are open for tours and our favorite was the stables.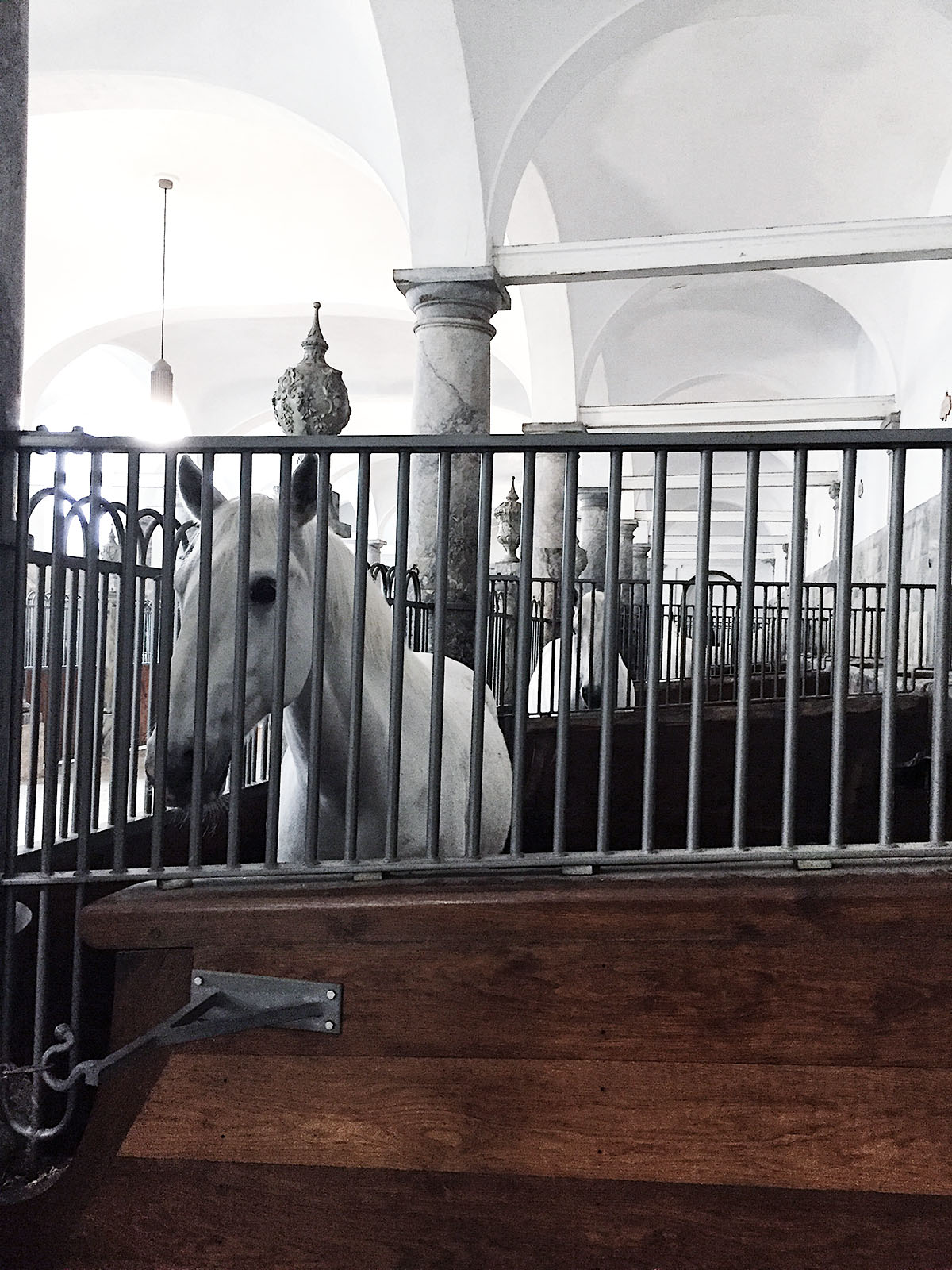 Horses!  One took a keen liking to O (her name was Semora) and put her head over the railing so that he could pet her.  That went on for a while and later we asked the security guard if it was ok to touch the horses and she said absolutely not.  Oops.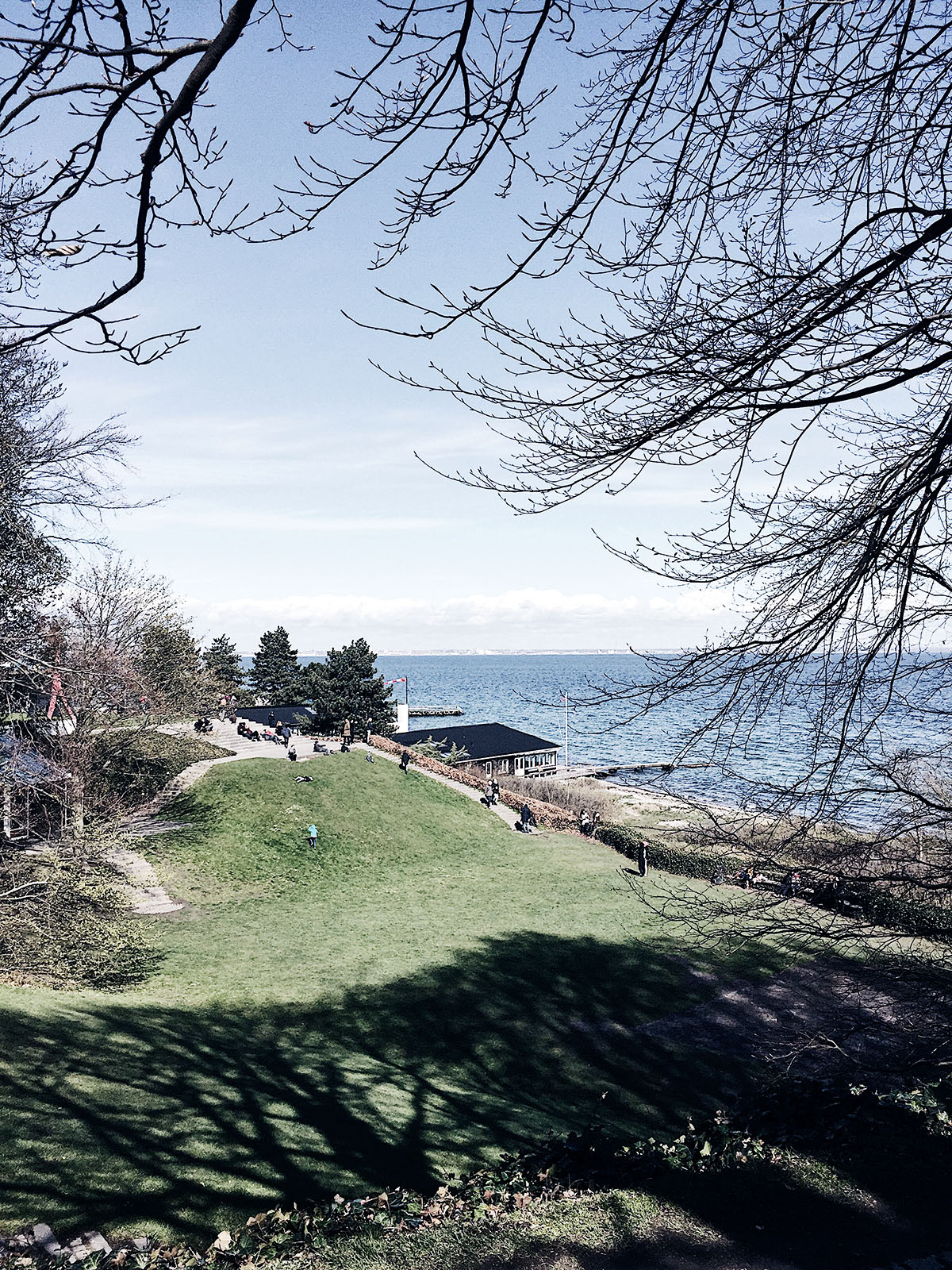 Louisiana Museum of Modern Art
Though not in Copenhagen, it's a short 25 minute train ride north to what is arguably referred to by many as the most beautiful museum in the world.  We spent the majority of Easter day here along with a million other people.  I couldn't help but feel like we didn't get the whole experience because one of the wings was closed due to maintenance, but what I most enjoyed was the outdoors and the smørrebrød in the cafe (more on that topic soon).
Place we wish we saw:
I know… we missed out on Tivoli, one of the oldest amusement parks still running.  We didn't make enough time to squeeze it in properly, on top of being deterred by how rides were additional to the entry fee, but almost every source and person said that this is a must visit.  I wish we had gone!  Looks like it's an especially beautiful night time visit.
Transportation:
We were able to get around mostly by foot, and while the metro system here is really good we only used it once to go to the Louisiana MoMA.  We used Uber often which unfortunately ended its services in Denmark the day before we left, after which we used taxis strategically for a day to get to the furthest places we wanted to go.  It was not cheap, but it saved us precious time.  Bikes are available all over for rental and it's a very bike friendly city, but because of how cold it was we didn't prefer this.  Biking seemed to be the solid option here, though.
EAT
---
We plan every trip by where we want to eat, and Copenhagen is a place to EAT.  Most hear about Noma, which was ranked the best restaurant in the world but is no longer in Copenhagen- missed it by a couple of months!  We noticed a lot of restaurants being run by an "ex-Noma" chef and ate much of what is categorized as new Nordic cuisine.  It was one of the more exciting food adventures we've had and still we didn't get to everywhere we wanted to go.  Will mention those places as well with much yearning.
Tip: make reservations if possible.  Some places might require reservation further in advance so check ahead on availability.  Most places had an easy online reservation process on their website.
108
This was my favorite meal of the entire trip.  We didn't originally have it in our itinerary and happened to walk past it on the first day while it was still closed.  I looked through the window from the outside and made reservations from my phone immediately.  It is SUCH a beautiful space (this photo isn't cutting it) and the food was equally amazing.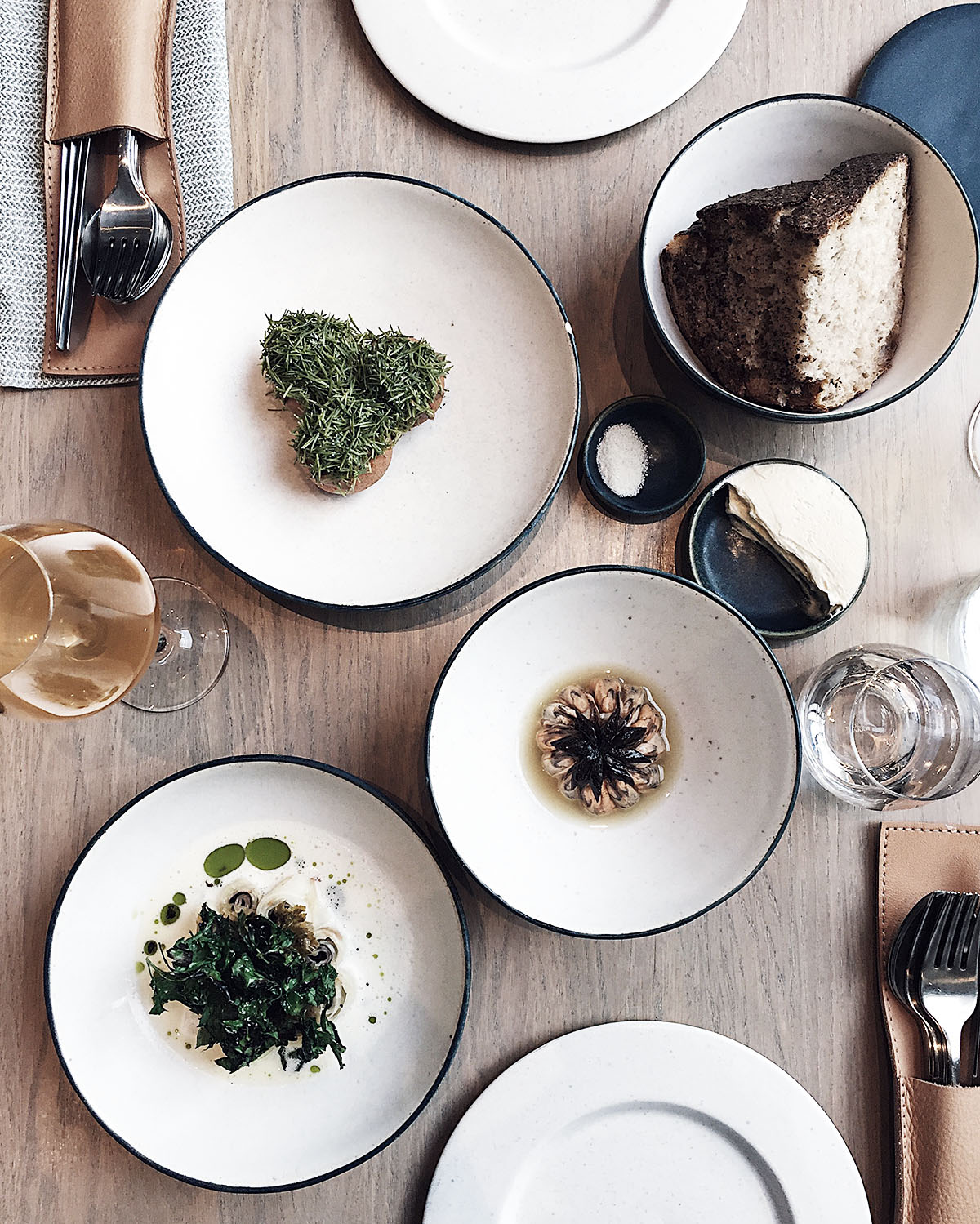 We got the oxtail hush puppies, mussels, celeriac, and short ribs (not photo'd), all bomb.  The thing I haven't stopped thinking about is the mussels.  They're one of my favorite things to eat and I've never tasted them so clean like this.  It was simple but so unique and one of the most memorable things I've ever eaten.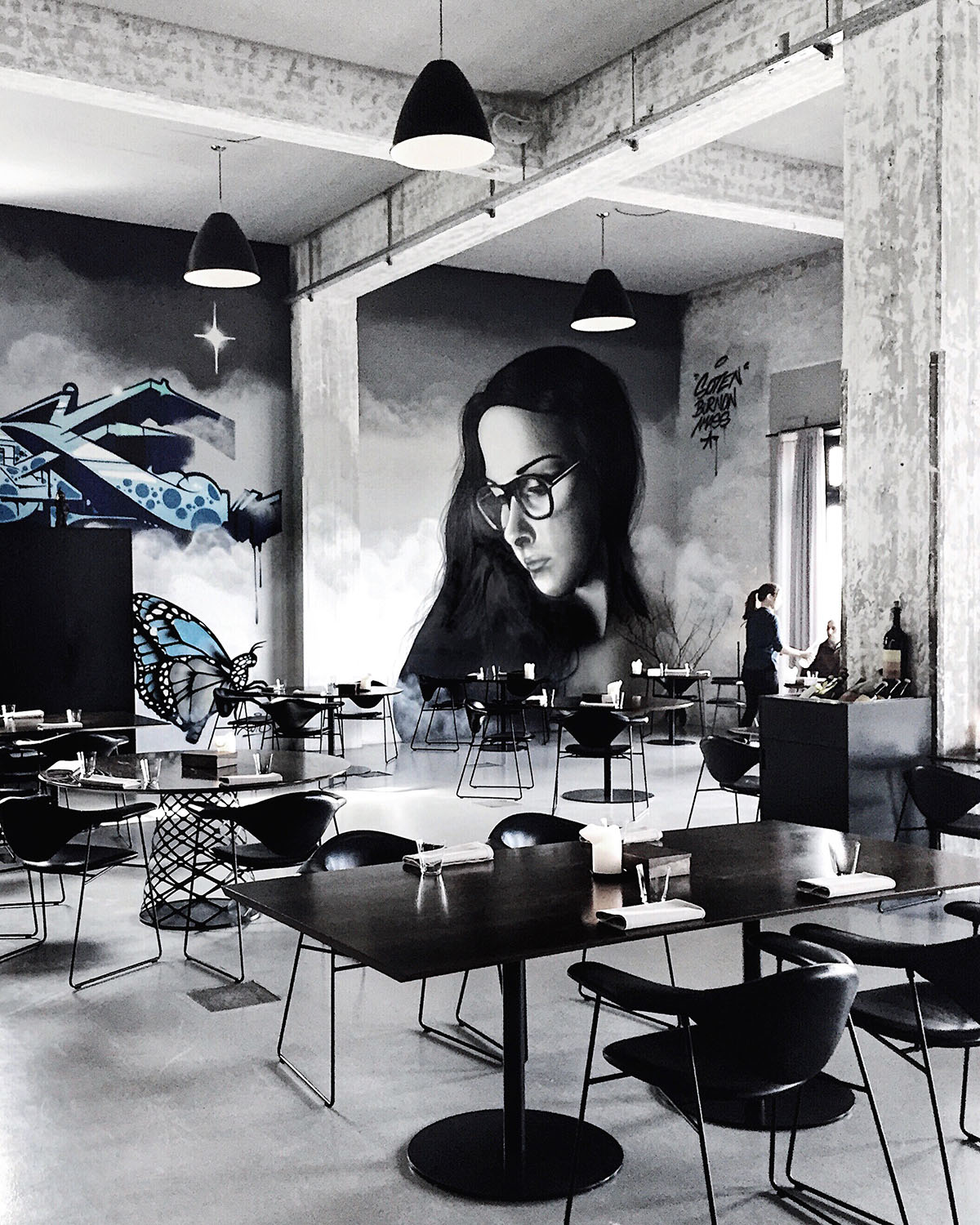 Amass
O's favorite meal.  This was so good and much more of an experience than anywhere else.  It's the kind of place where when you come back from the bathroom they've refolded your napkin and are waiting at your chair to scoot you in as you sit.  Thank you, sir!  It was also the most expensive meal of our trip and worth it.  We did the lunch menu with wine pairings, which was our first time trying orange wine and have since decided that we like orange wine.
Marchal
Located at Hotel D'Angletterre, we came here for the breakfast buffet and enjoyed it so much.  There are traditional American breakfast items along with options more traditional to a European breakfast.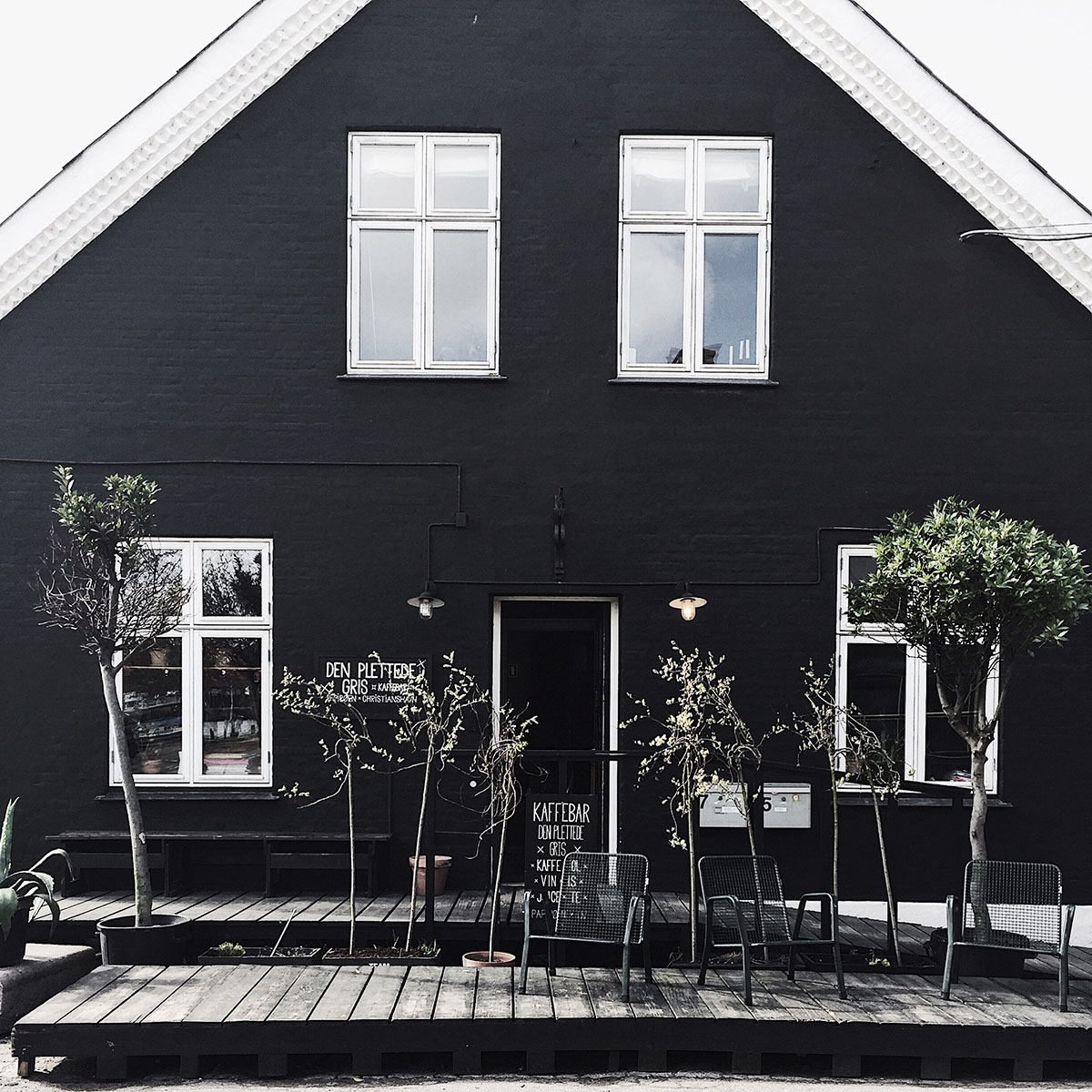 Den Plettede Gris
A very adorable and tiny and good coffee shop.  We came across it on our walk to Amass and sat for a while.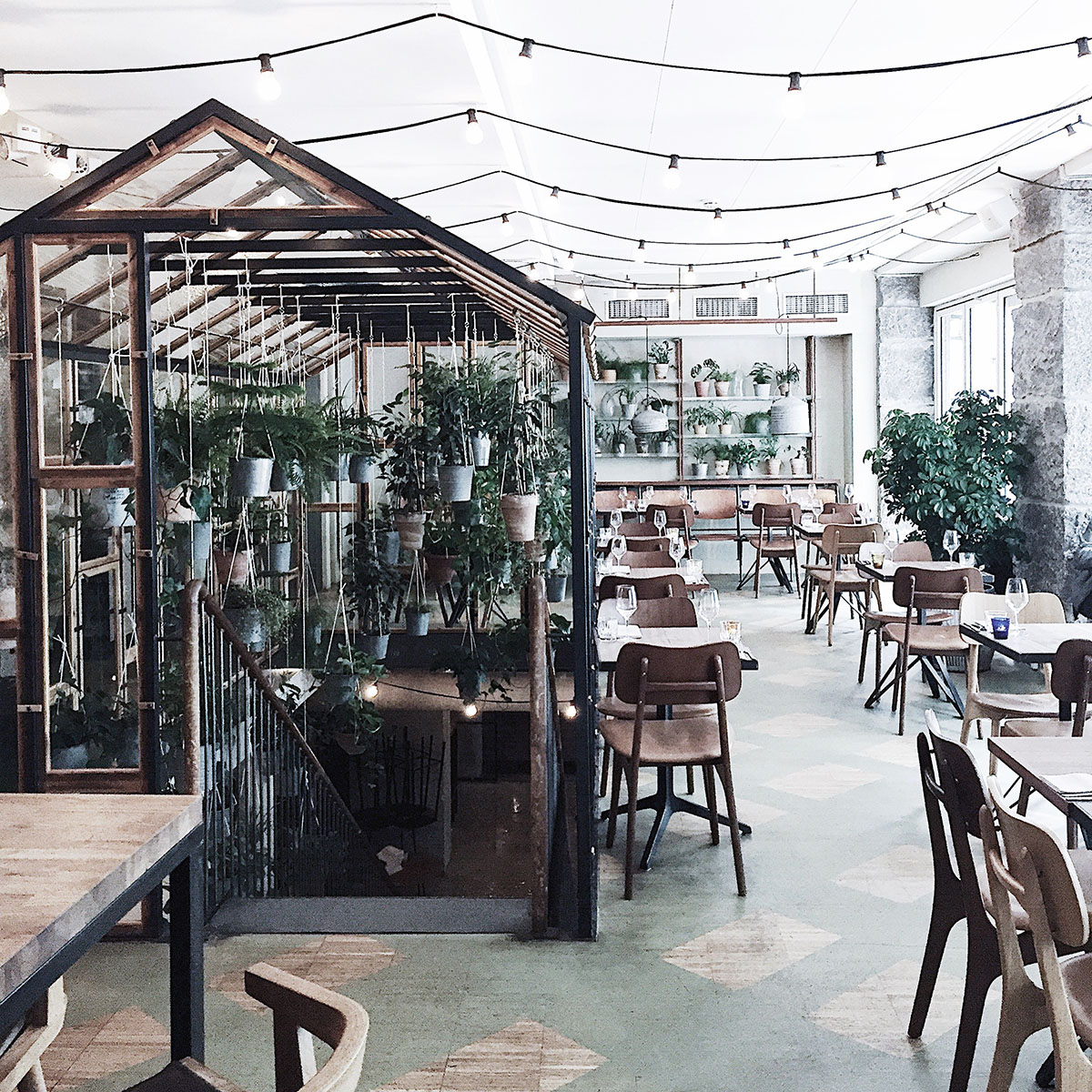 Vakst
One of the Cofoco Restaurants, which was generally recommended by locals to go to any of them.  Vakst was good, but in comparison to everything else we ate it was less memorable, but still good.  It's a gorgeous spot located in Hotel SP34 which I was also interested in checking out.   Other Cofoco Restaurants we wanted to try were Host and Restaurant Cofoco.
Almanak
We ate smørrebrød more often than anything else in Copenhagen, and my favorite one was from here.
Smørrebrød is an open faced sandwich usually served on buttered rye bread.  The two specials this day were crab and potato and I thought potato sounded so boring, but it blew me away.  Tasted too good to just be potato on rye bread.  I loved it so much.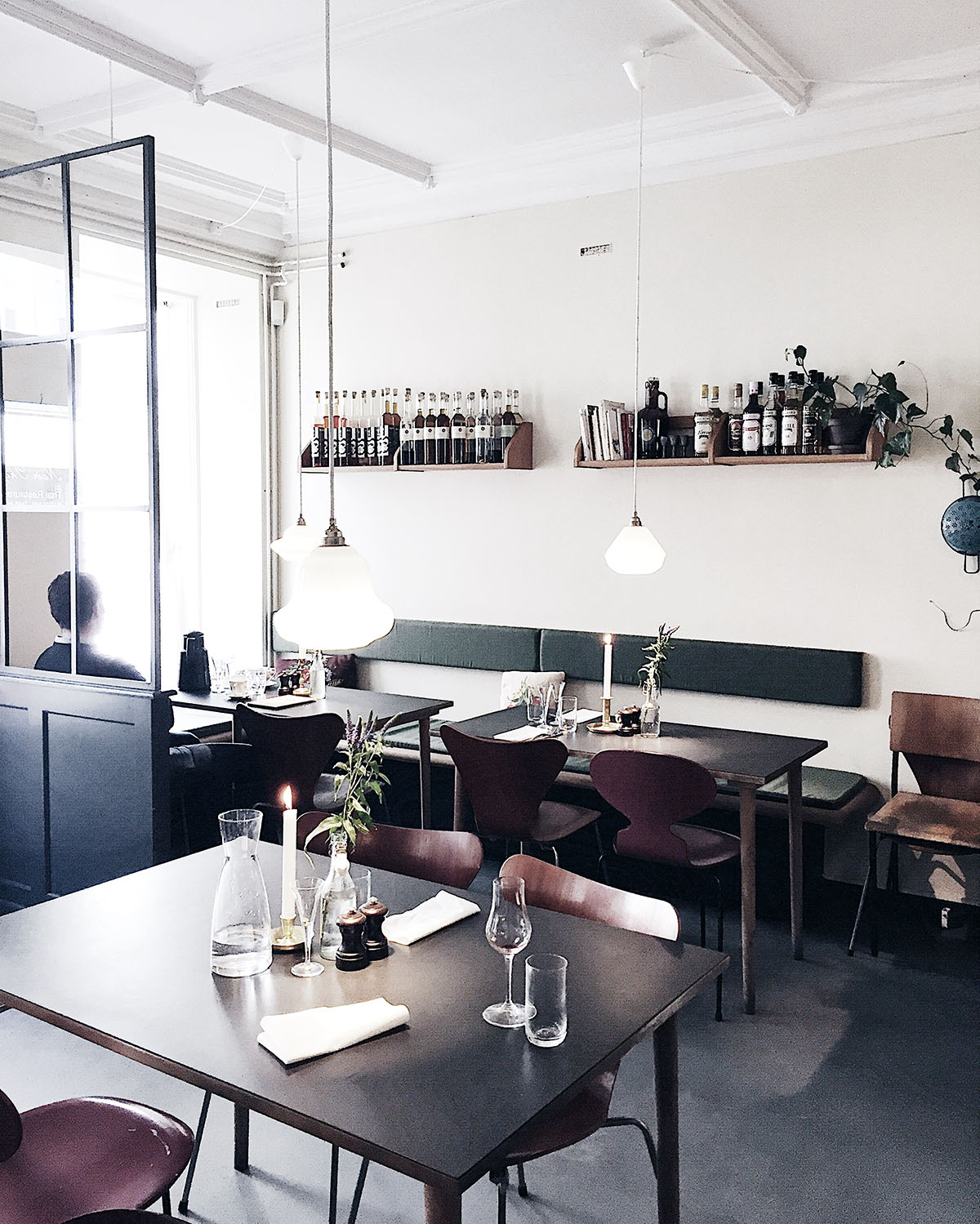 Øl & Brød
Meaning "beer and bread", we came here in the morning expecting to be hungry and surprisingly we weren't at all (common symptom of ours during food-scapade vacations), which was a shame because I heard the smørrebrød here is one of the bests.  We talked to our very cool waiter and found out they make a lot of their own beers and schnapps here.  Went with schnapps and coffee which was a pretty good combo.
Granola
A breakfast spot, recommended by our Air BnB host.  Loved having a light breakfast with variety.  Located on a cute little street which looked like it had cute shops like Playtype, which were all closed because we were there on Easter Monday, baaah.
Relae
Our last meal and great way to end our trip.  Highlights were the twice cooked potato that almost had the texture of pasta + the best bread I've ever eaten in my life.  Located on Jaegersborggade, another cute street with cute shops.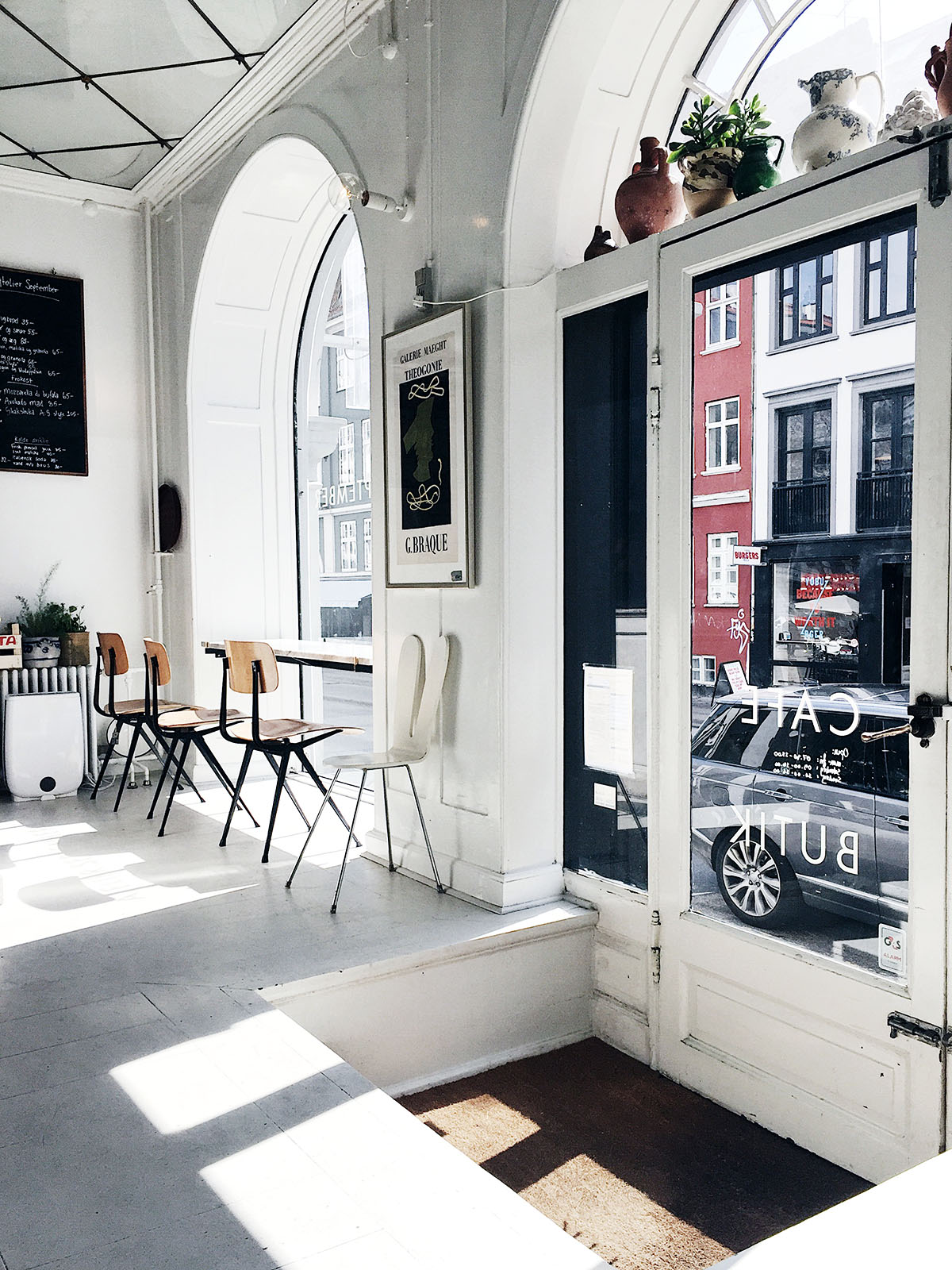 Atelier September
A very cute cafe where I wanted to be adventurous and not order the avocado toast but the waitress said it was the best thing they had so I got it.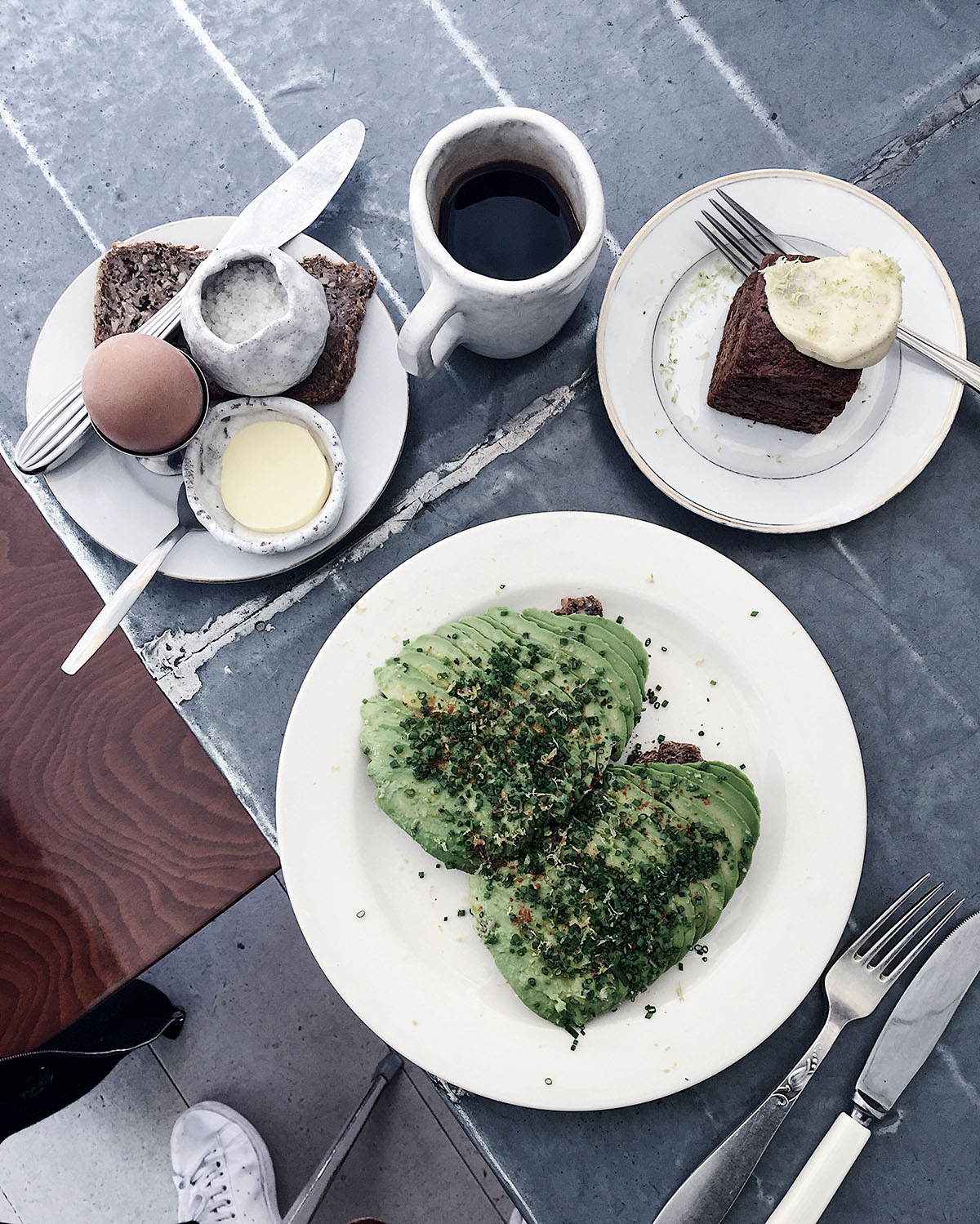 Listen.  This was the best avocado toast ever, I'm sure of it.  The seasoning was perfect but the real magic was the soft and buttery rye bread.  All avocado toast should be served on this bread!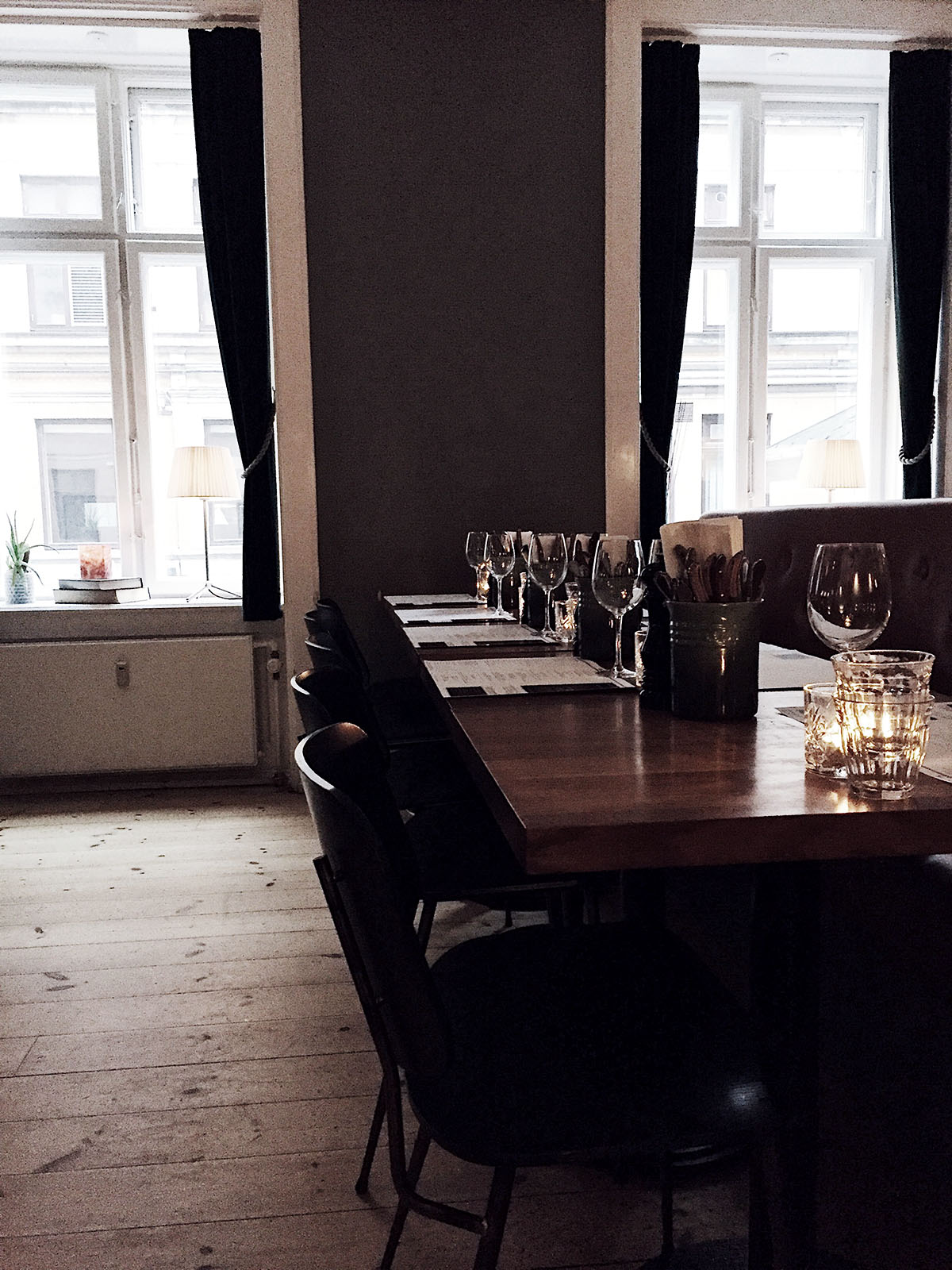 Bistro Royal
One of the Madklubben restaurants, recommended to us as a more affordable option for a really great meal.  Steaks here were perfect and the rumors were true- it's a good deal.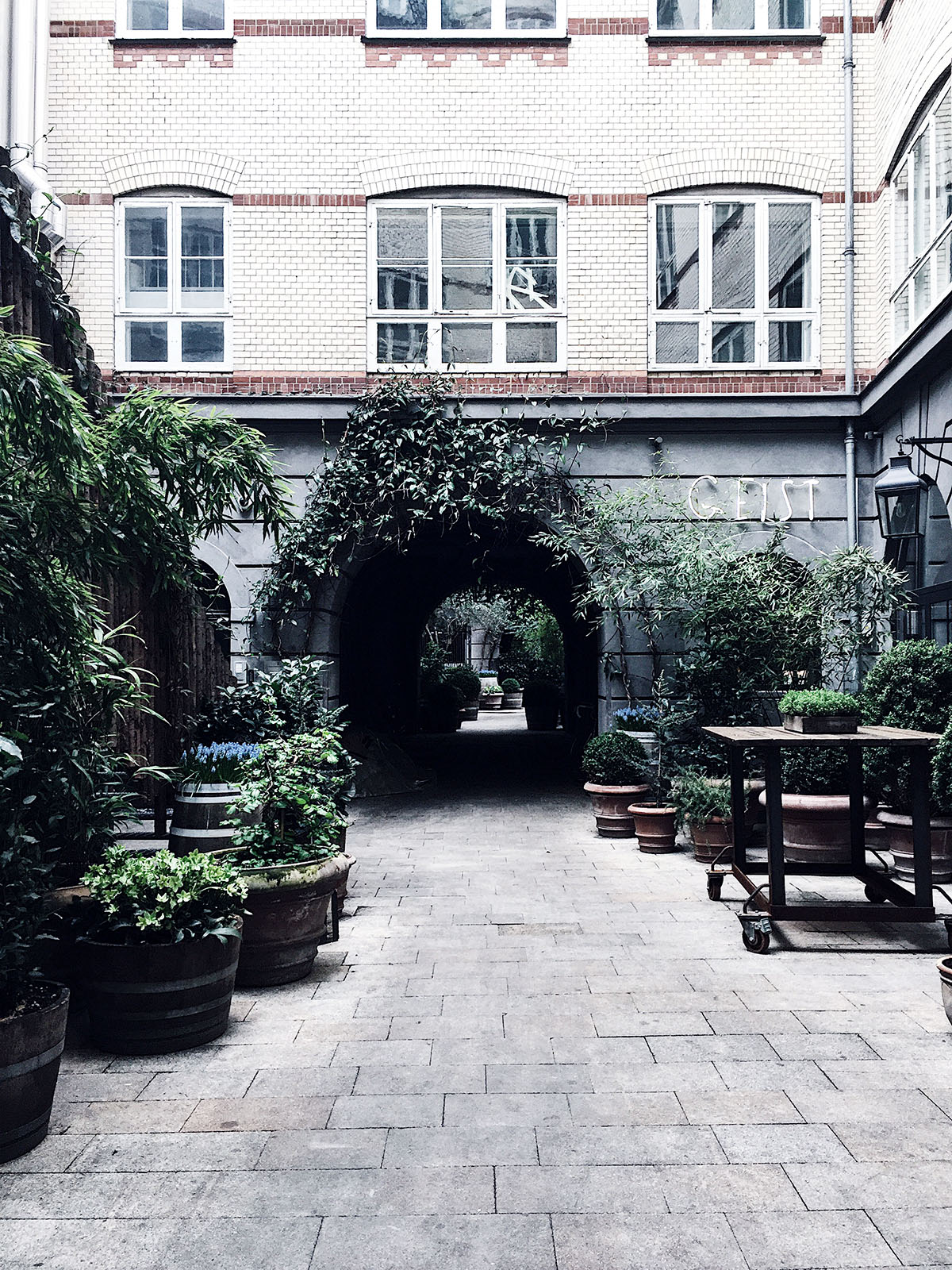 Geist
Had someone describe this place as hit or miss and that perfectly sums up our experience.  We really didn't like 2 out of 6 small plates we ordered but we loved the other 4, the best being the spinach which I'd never order on my own but we took the waiter's recommendation- works like a charm.
We ran across multiple Lakagehuset locations and the pastries were good, but the favorite was Meyers Bageri.  I didn't think I liked cinnamon rolls much until I tried this one.  Delicious and not too sweet, I wish we got more stuff!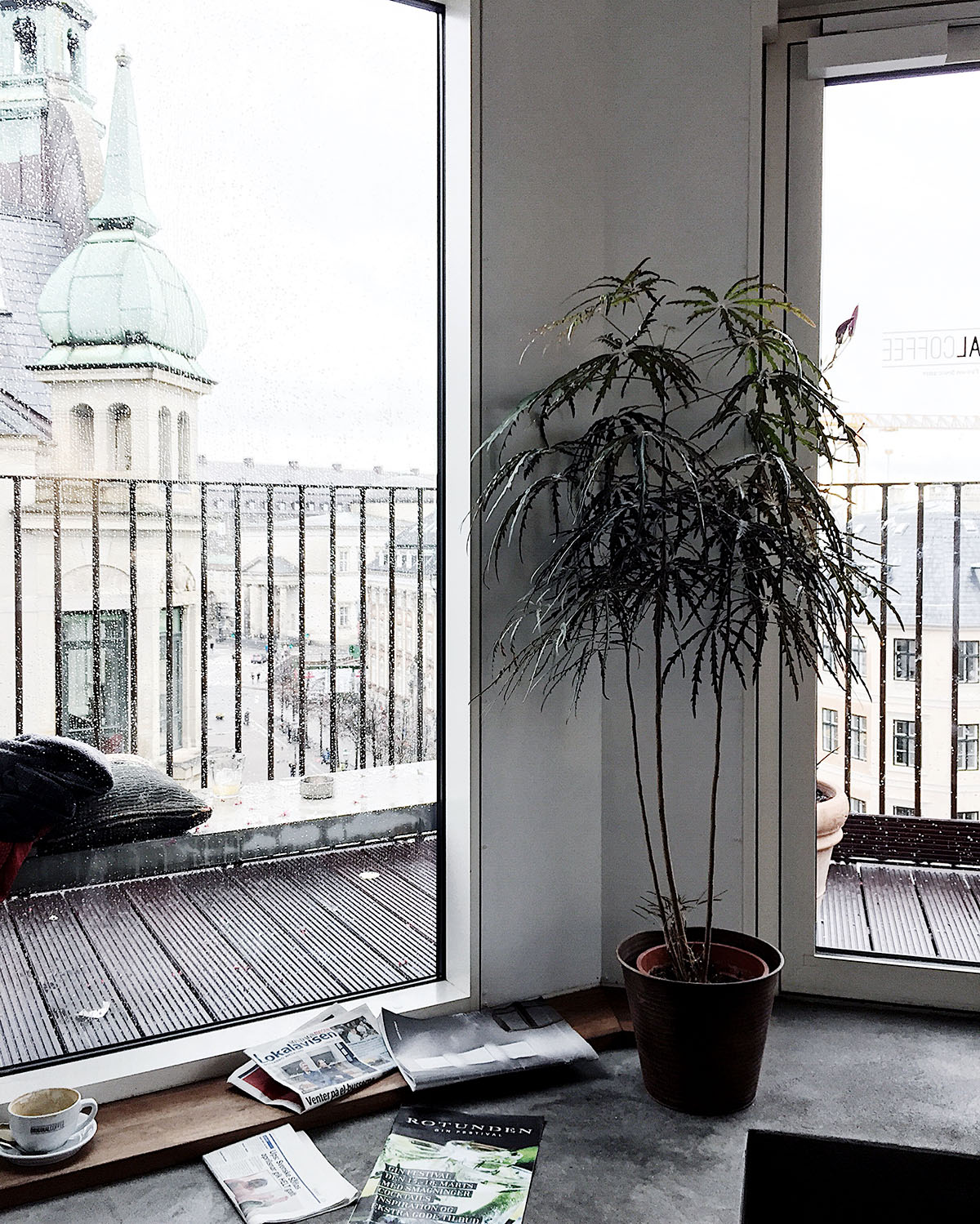 Original Coffee
Located at the top of Illum, this place was completely packed and there was only room to sit here by the window.  Stopped for an espresso and found out there's a great view from the deck!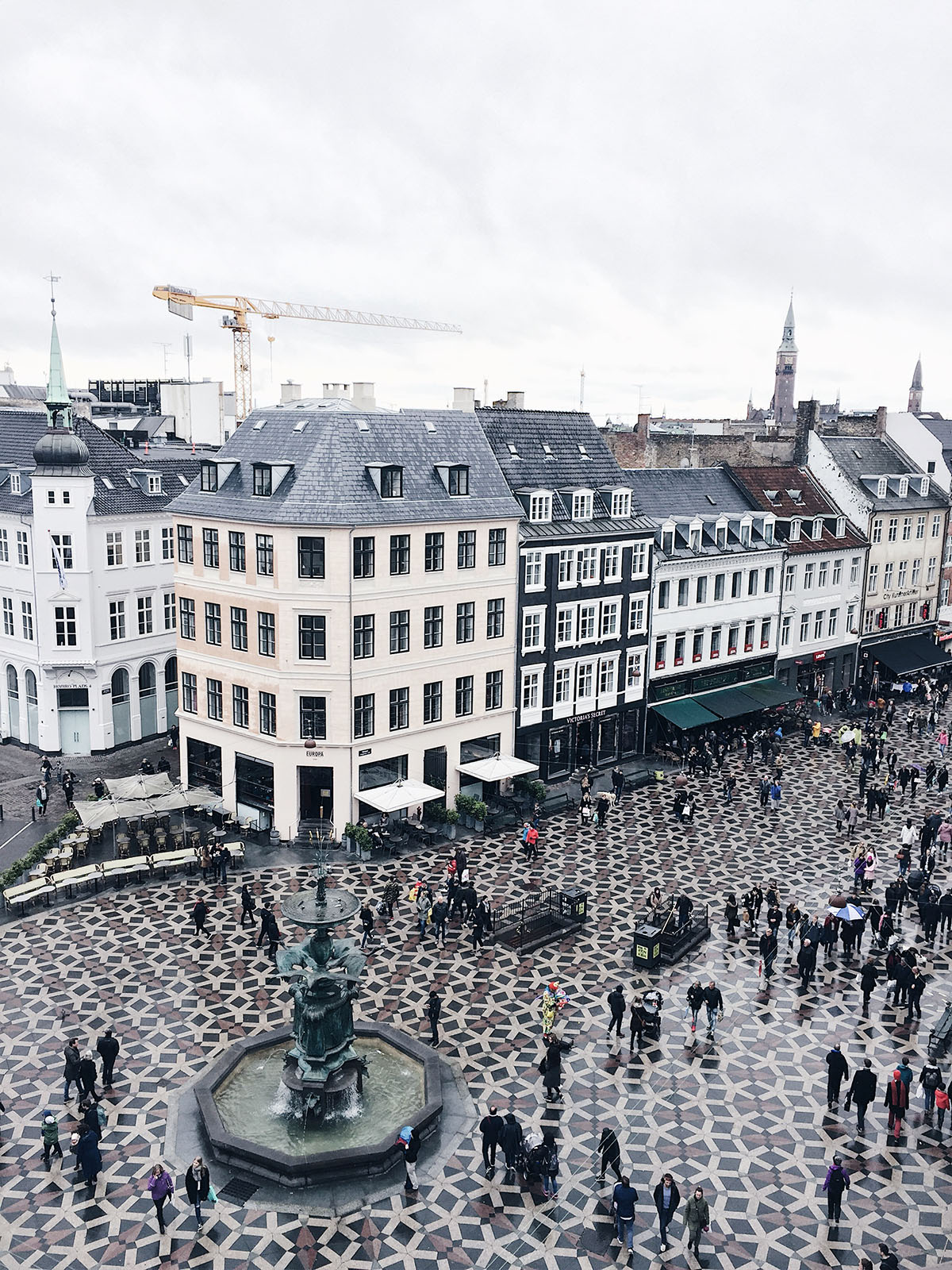 Jagger
Went in on a whim while walking in Vesterbro and got their soft serve vanilla ice cream, which I'm going to remember forever.  I've never had soft serve so good.  It was thicker like a custard and had black specks of vanilla.  Going to go ahead and say it's the best vanilla soft serve there is.
Coffee Collective
Referred to as the best coffee in Copenhagen.  We were able to quickly drop in at the location on  Jaegersborggade but if you're looking for the really pretty location, that's on Godthabsvej.
Steff's Place
Actually, this was the last meal of our trip.  We heard we couldn't leave without trying a Danish hotdog and I have to agree with that now.  Get it with all the toppings, it's magic.  There's one in the airport for your convenience.
Places we wish we ate at:
Heard great things about Copenhagen Street Food and Torvehallerne, both food halls.  Between the two I'd go to Torvehallerne first for Hija de Sanchez, Grod, and Hallernes Smørrebrød.
SHOP
---
Good thing to note is that most shops are generally open around 10-5, some shorter or open only on certain days, so check before you go.
Dansk
Home goods and accessories.  I think this was my favorite shop and it's where I got that plant book I shared in the last monthly favorites post!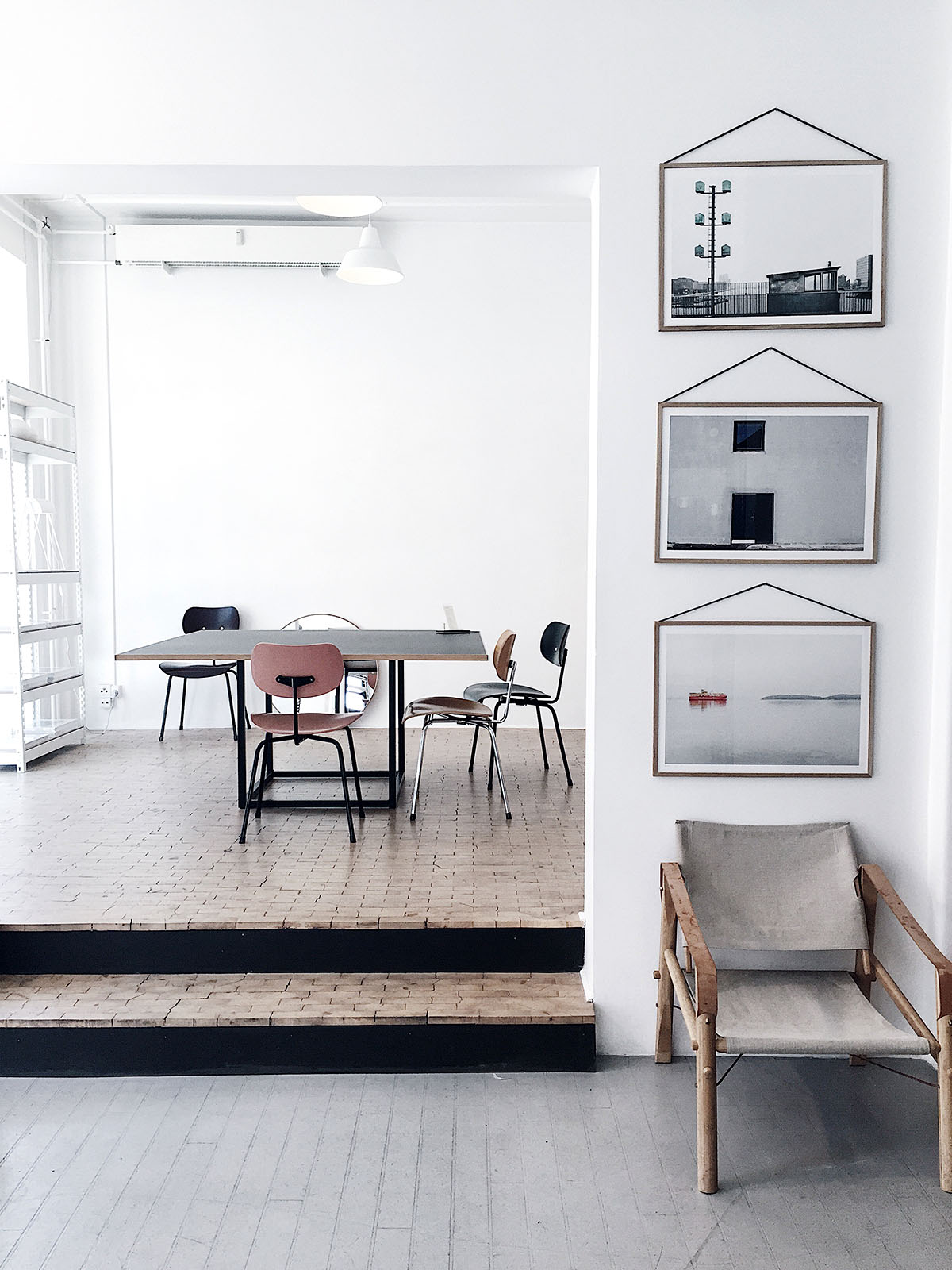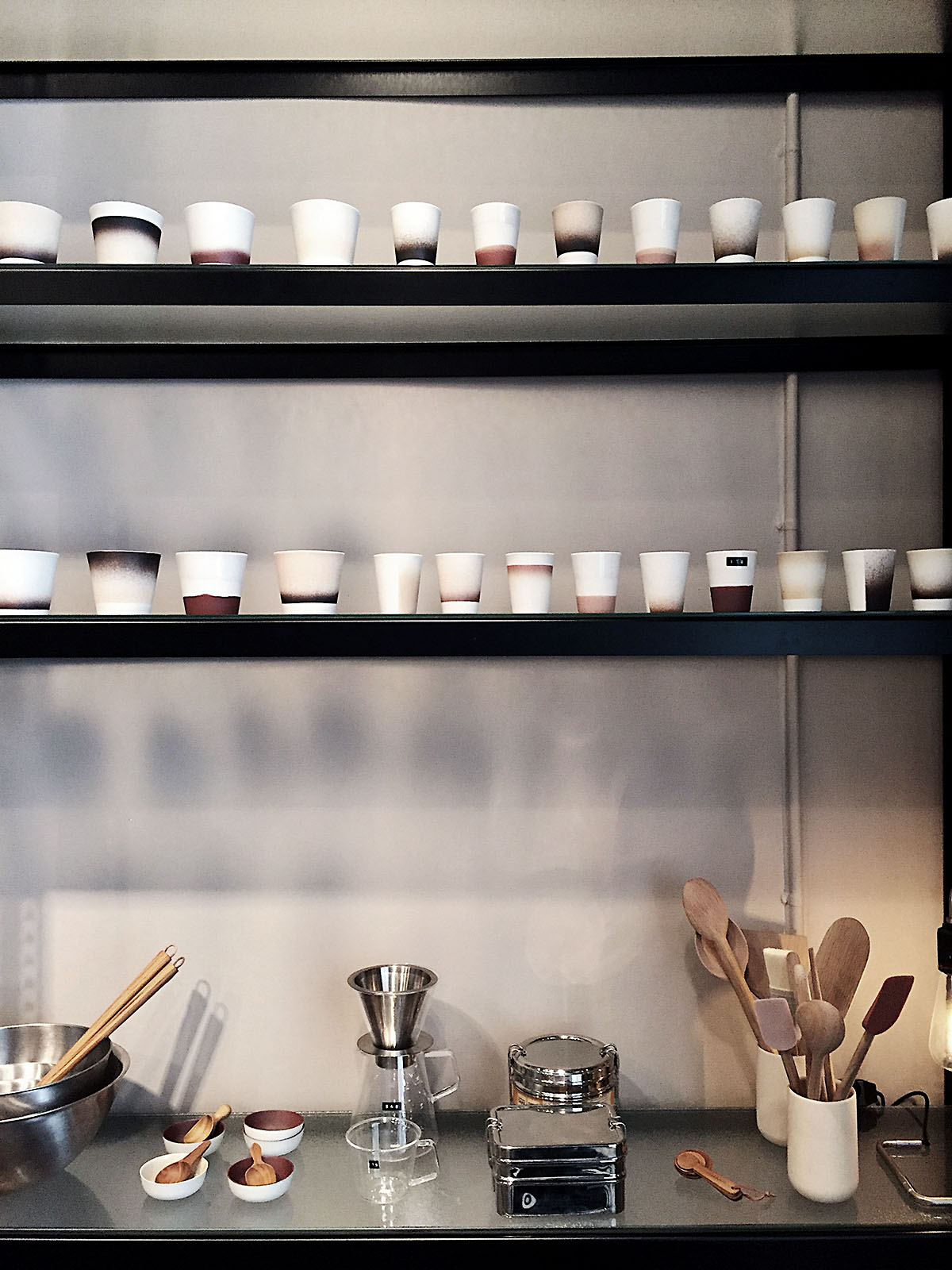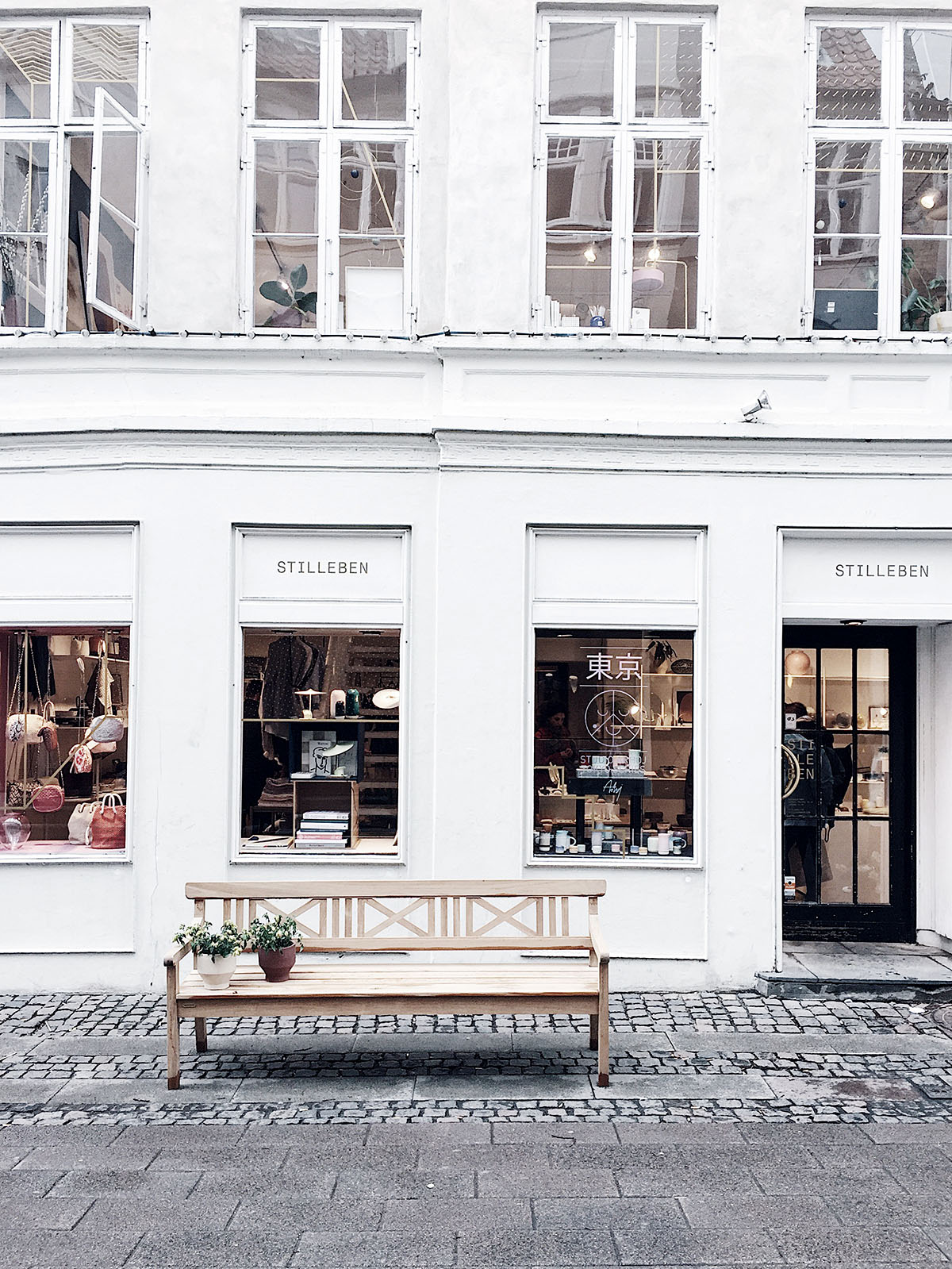 Stilleben
Ceramics, clothing, and accessories on the first floor and art prints on the second floor.  Everything was gorgeous.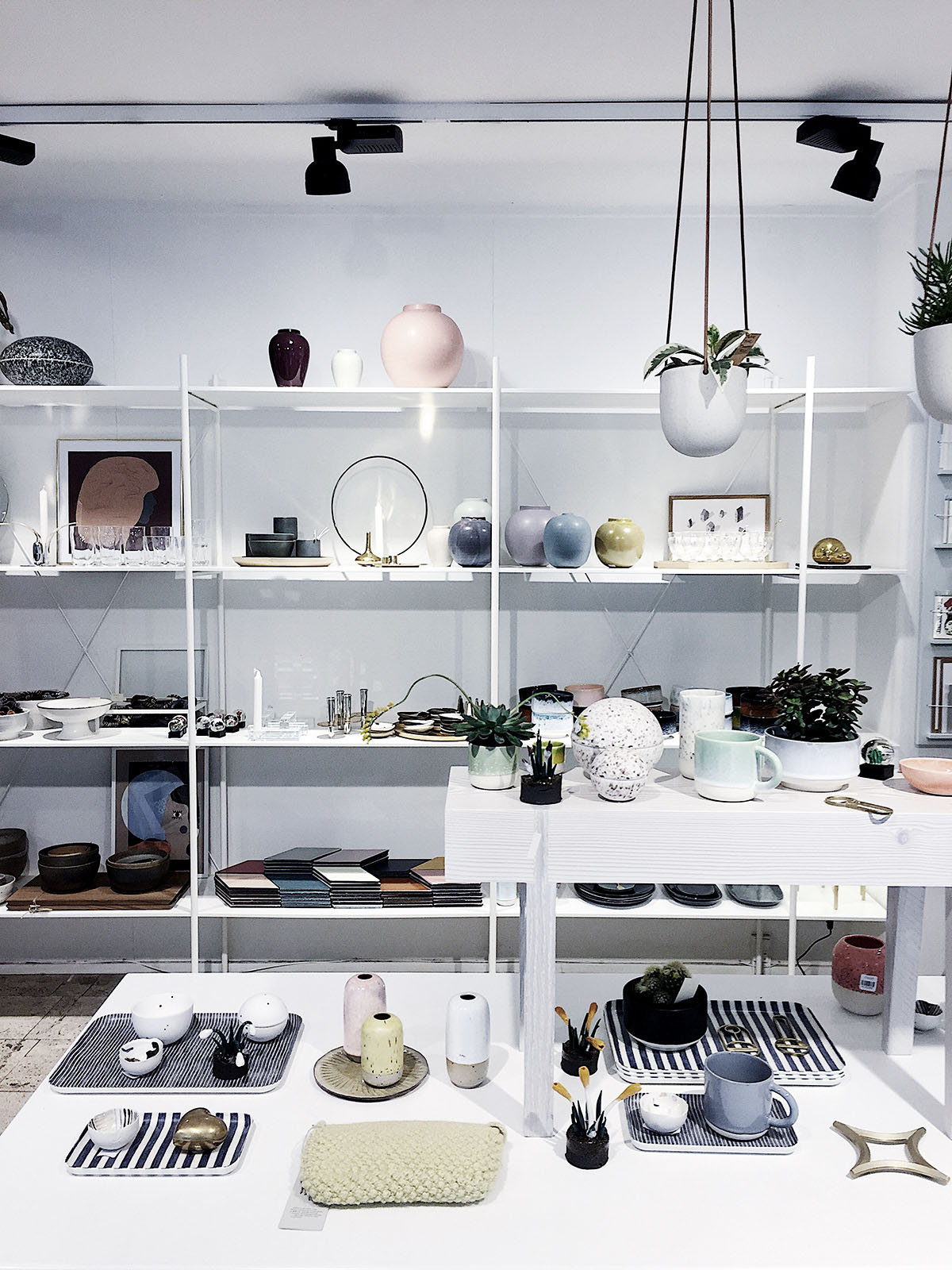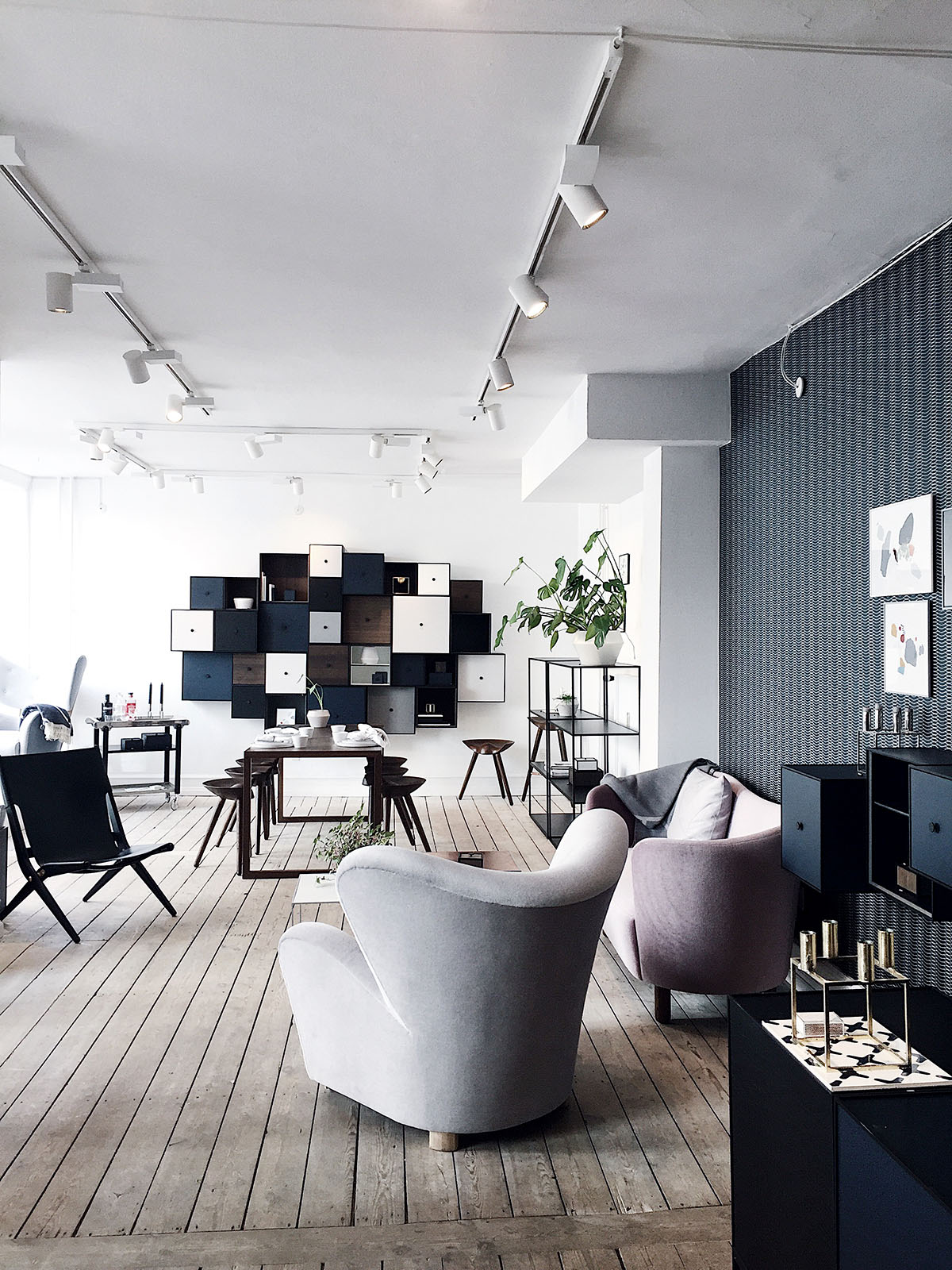 by Lassen Concept Store
A showroom of by Lassen home goods that you can also shop.  I'm a big fan of this brand.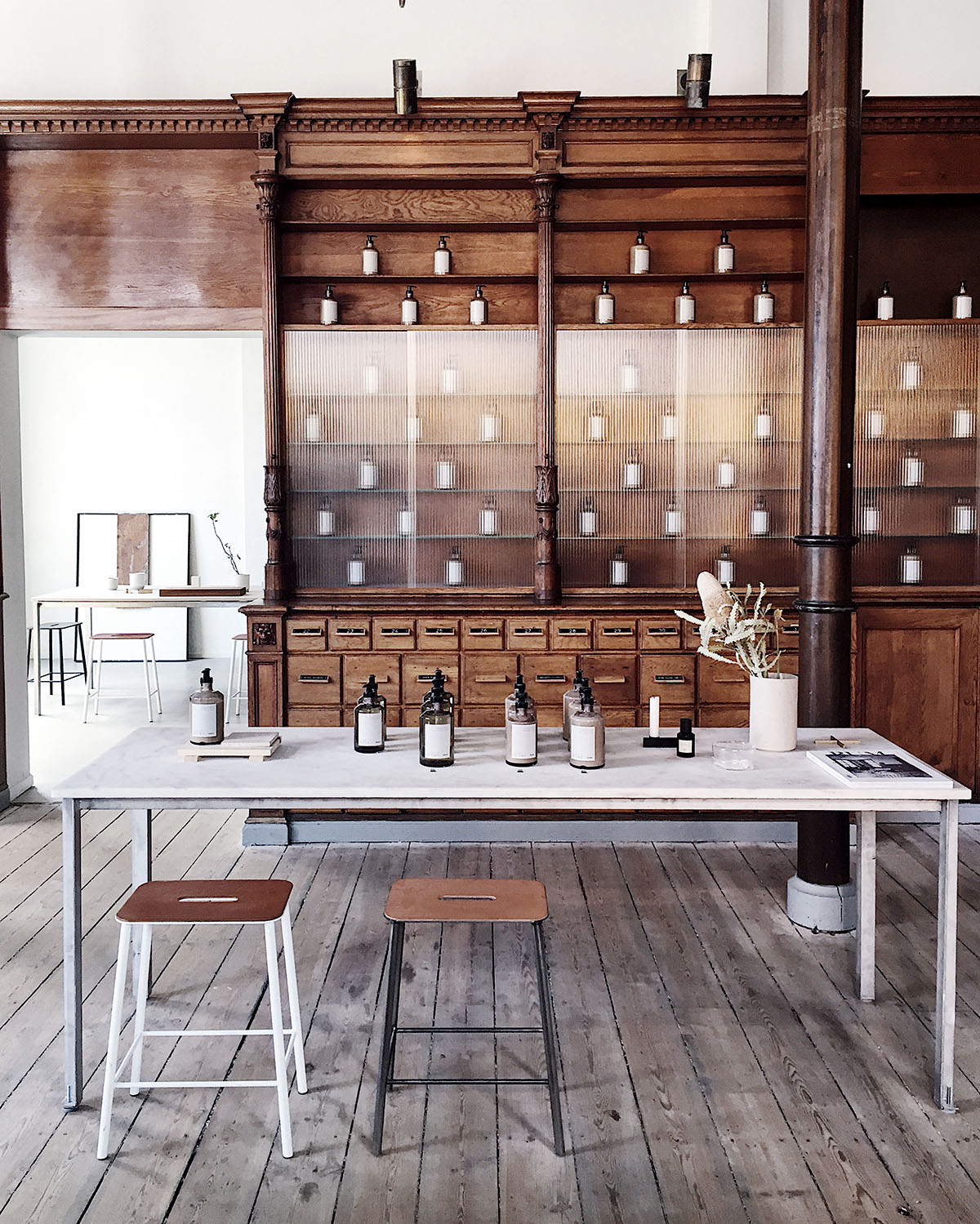 Frama
Apothecary, clothing, and home goods.  There are multiple rooms with different products set up in them and it was all so pretty.  Chatted with the friendly shopkeep who gave us an LA recommendation we hadn't heard of, that was cool.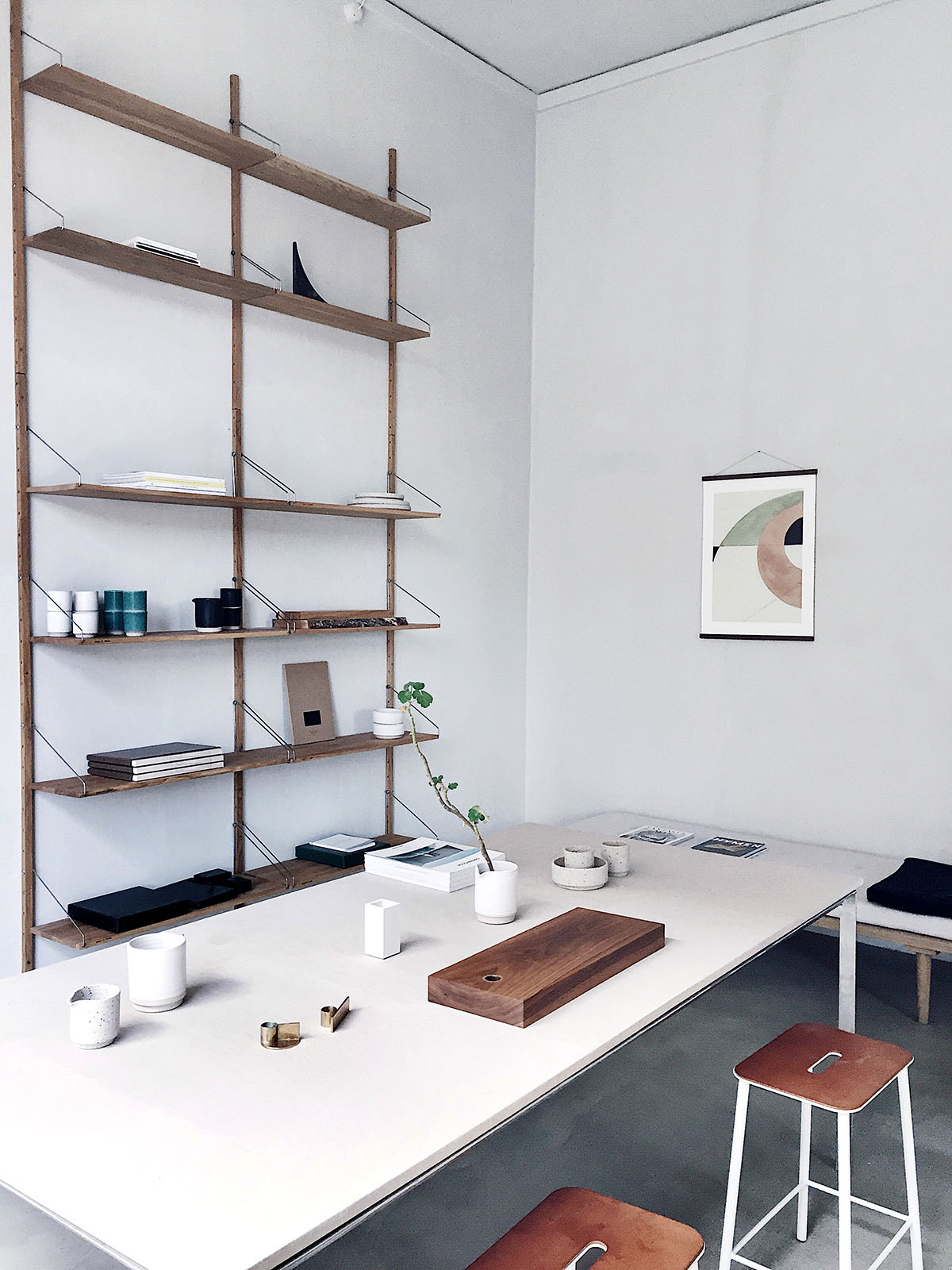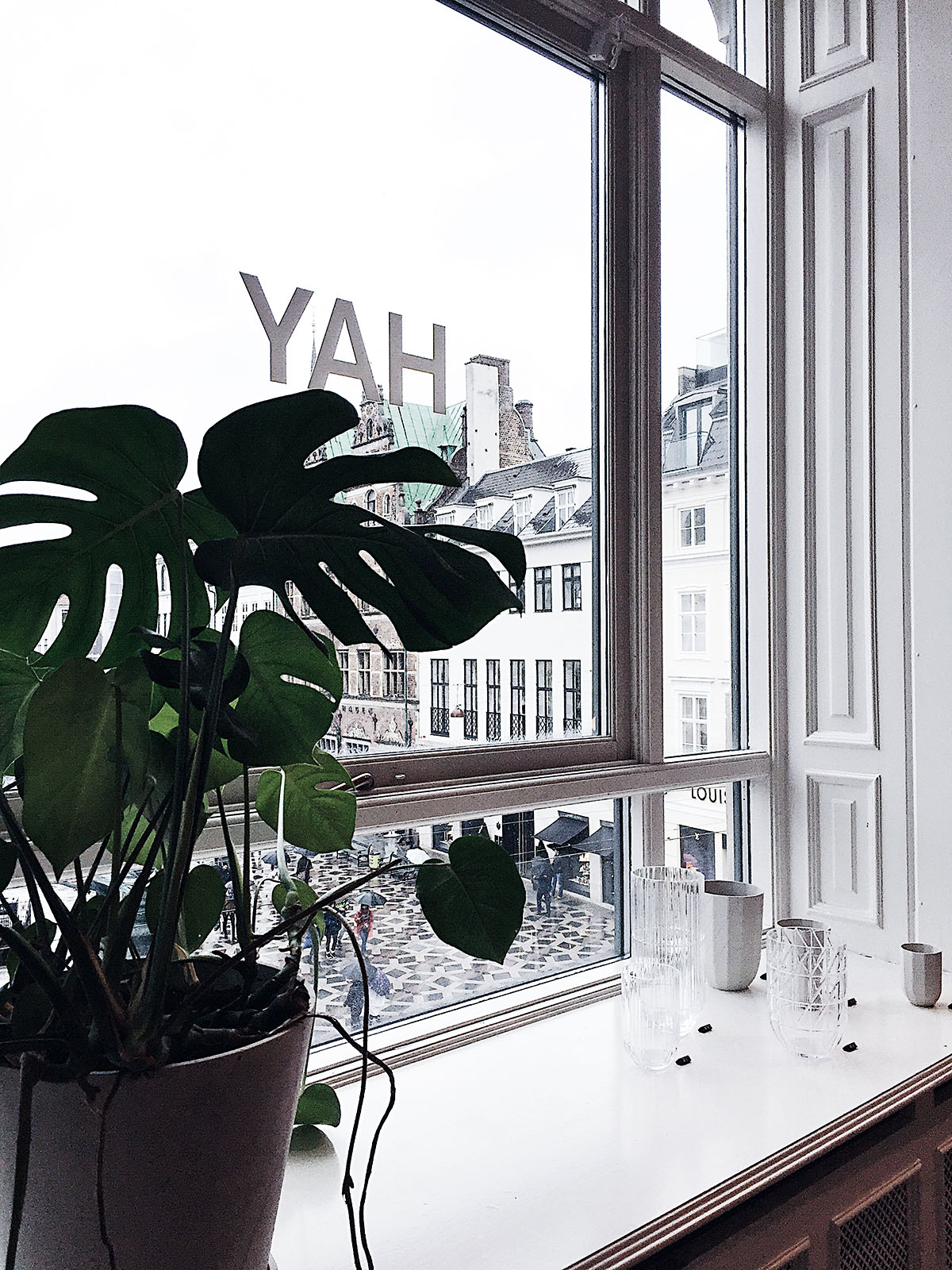 HAY House
Home goods.  Changing my mind, this was my favorite shop.  Two floors completely styled with HAY products.  Felt like I fan-girled hard and I could do an entire blog post on this place.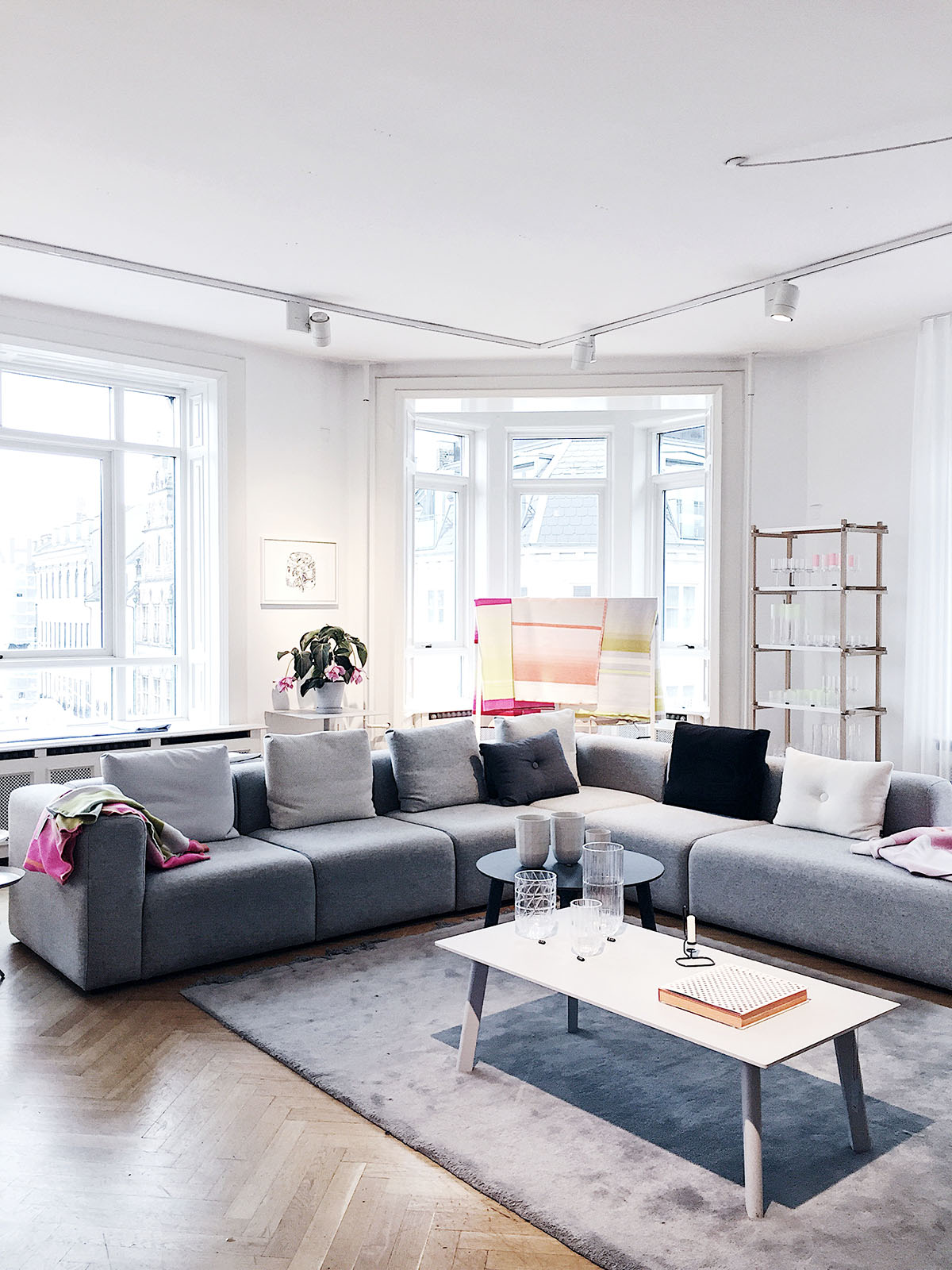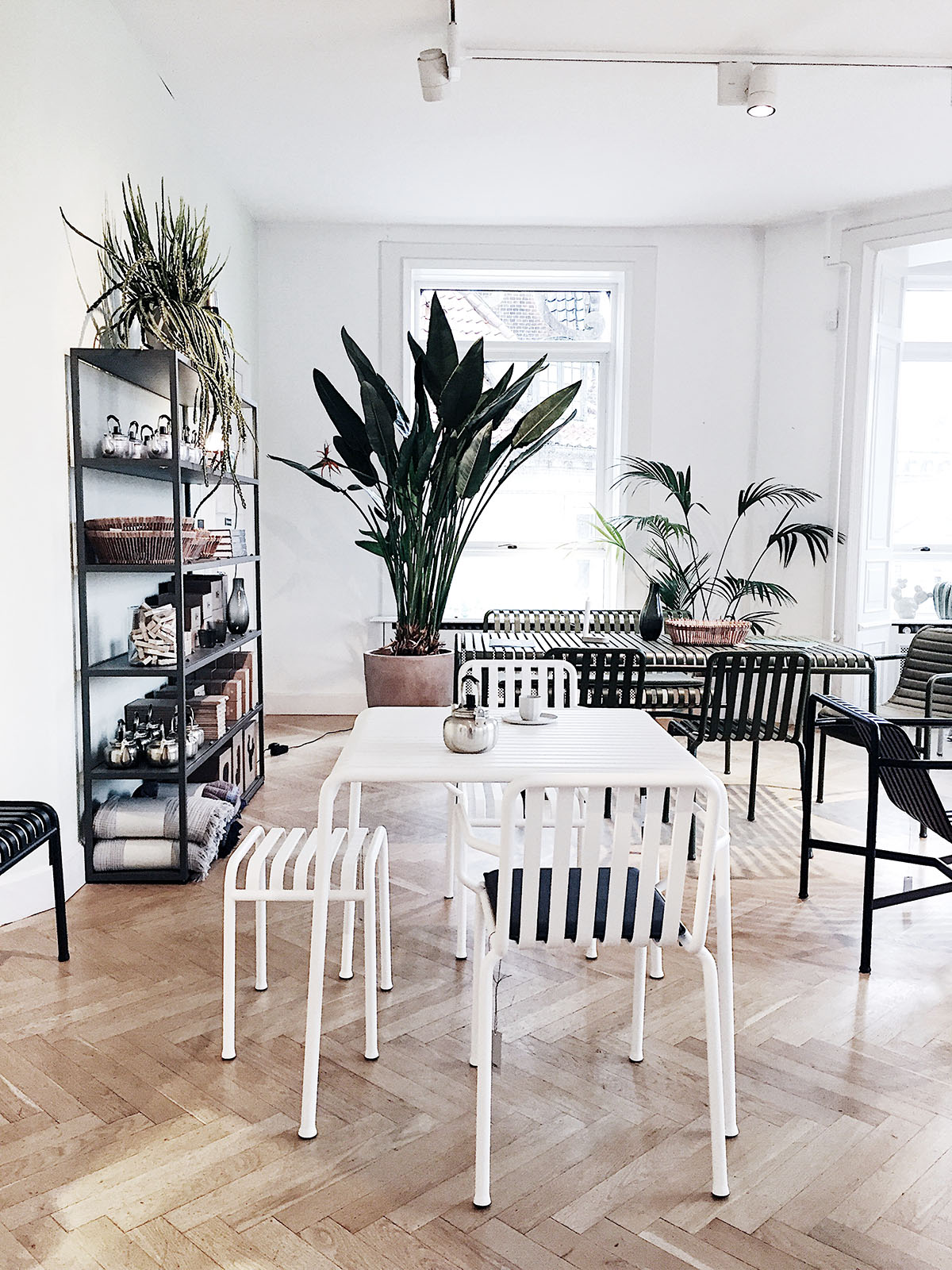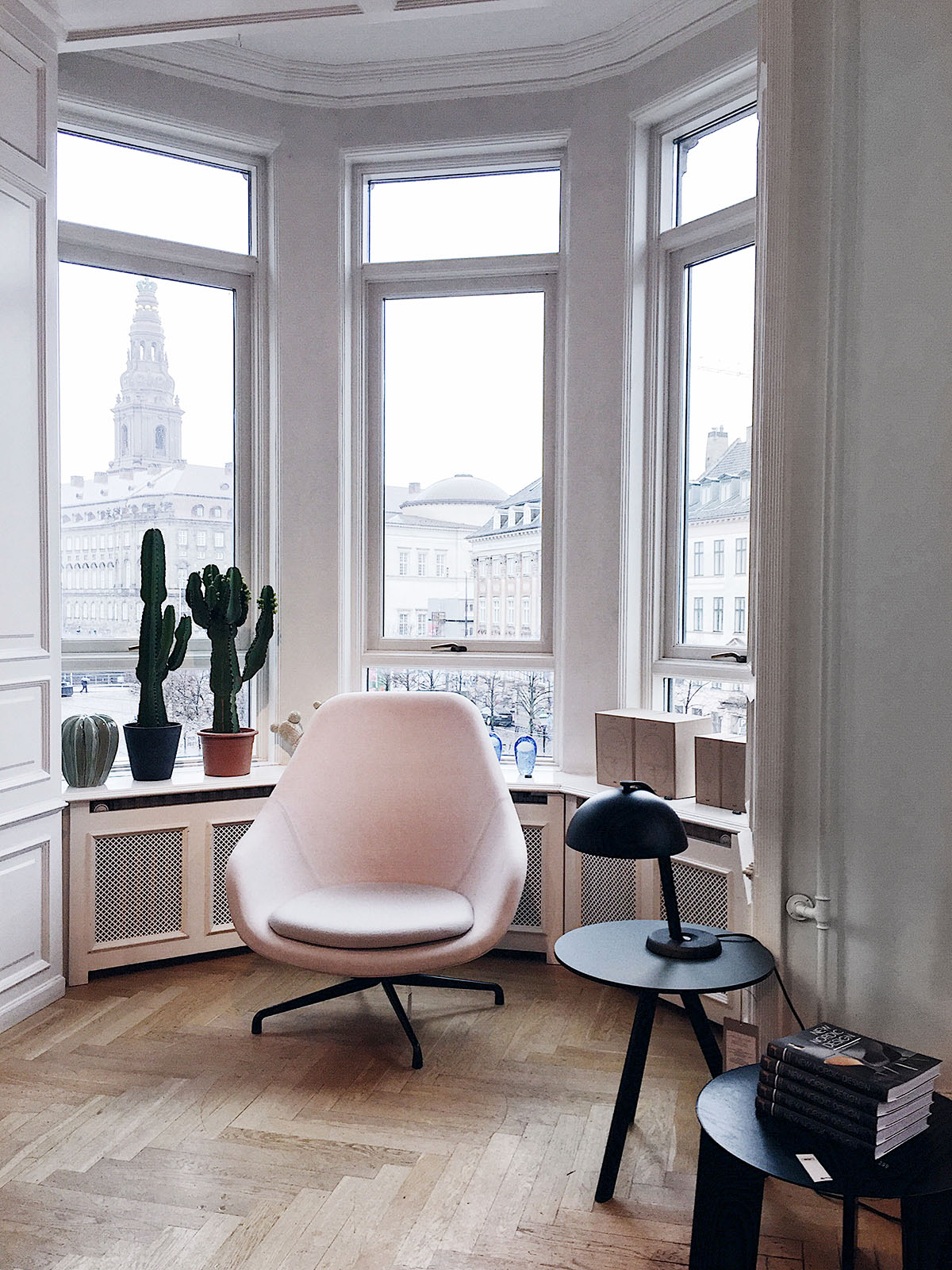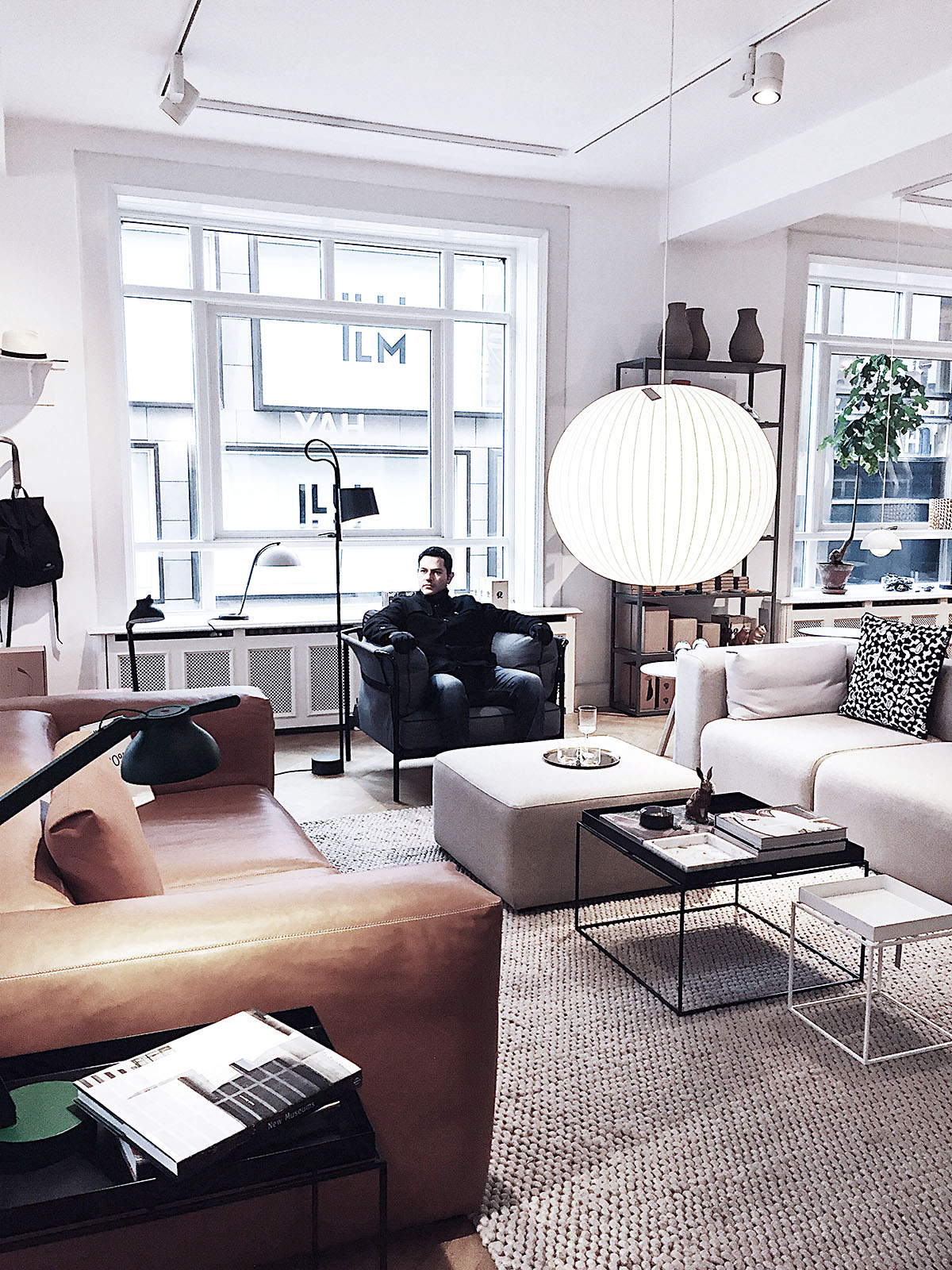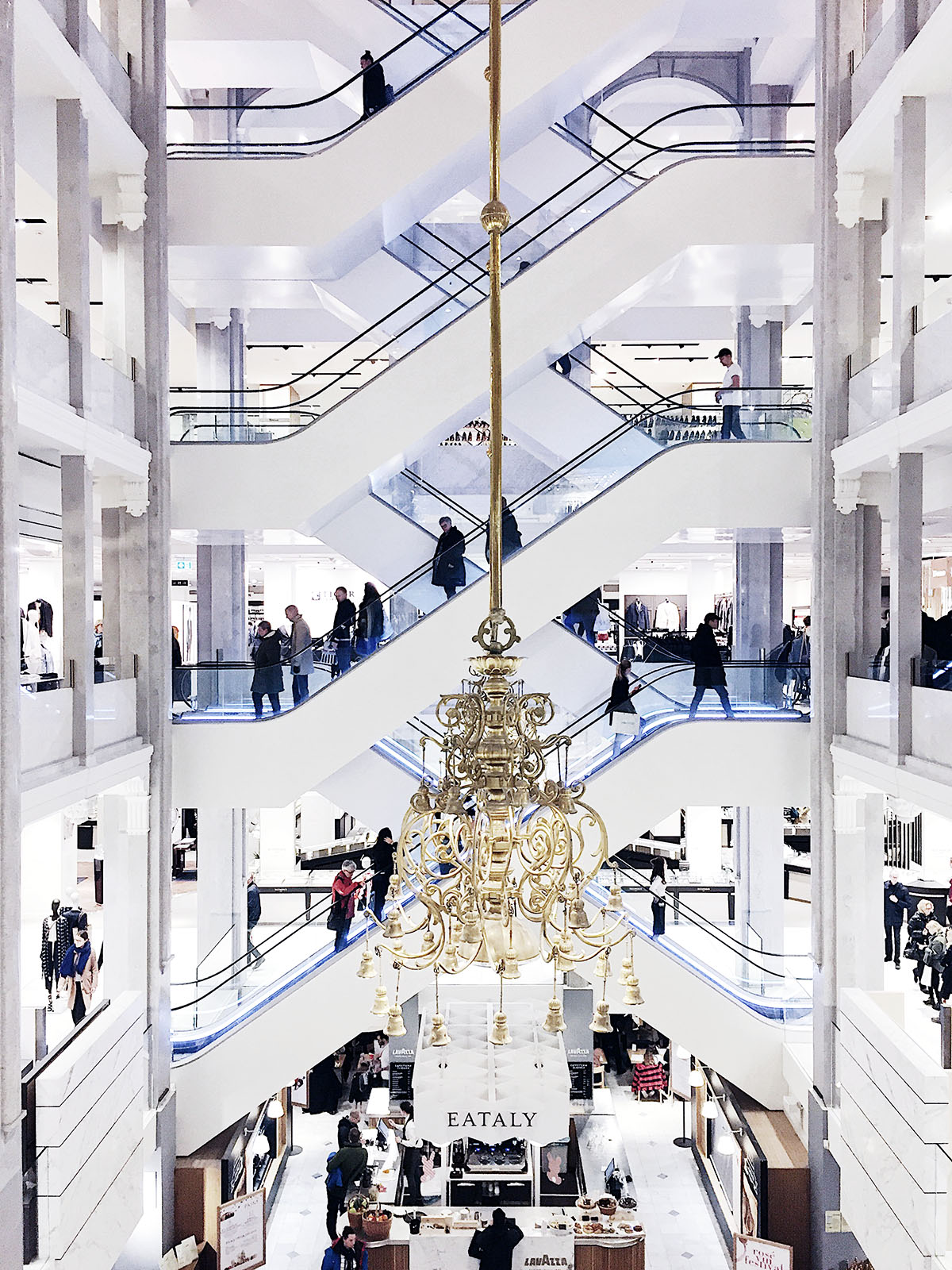 Illum
Department store.  If there's a one stop shop, this would be it.  You'll find most of the major brands here which will save you trips from going to individual stores.  This is also where I found a Lyngby vase on sale, success!  We came here on a rainy day and it was the perfect activity.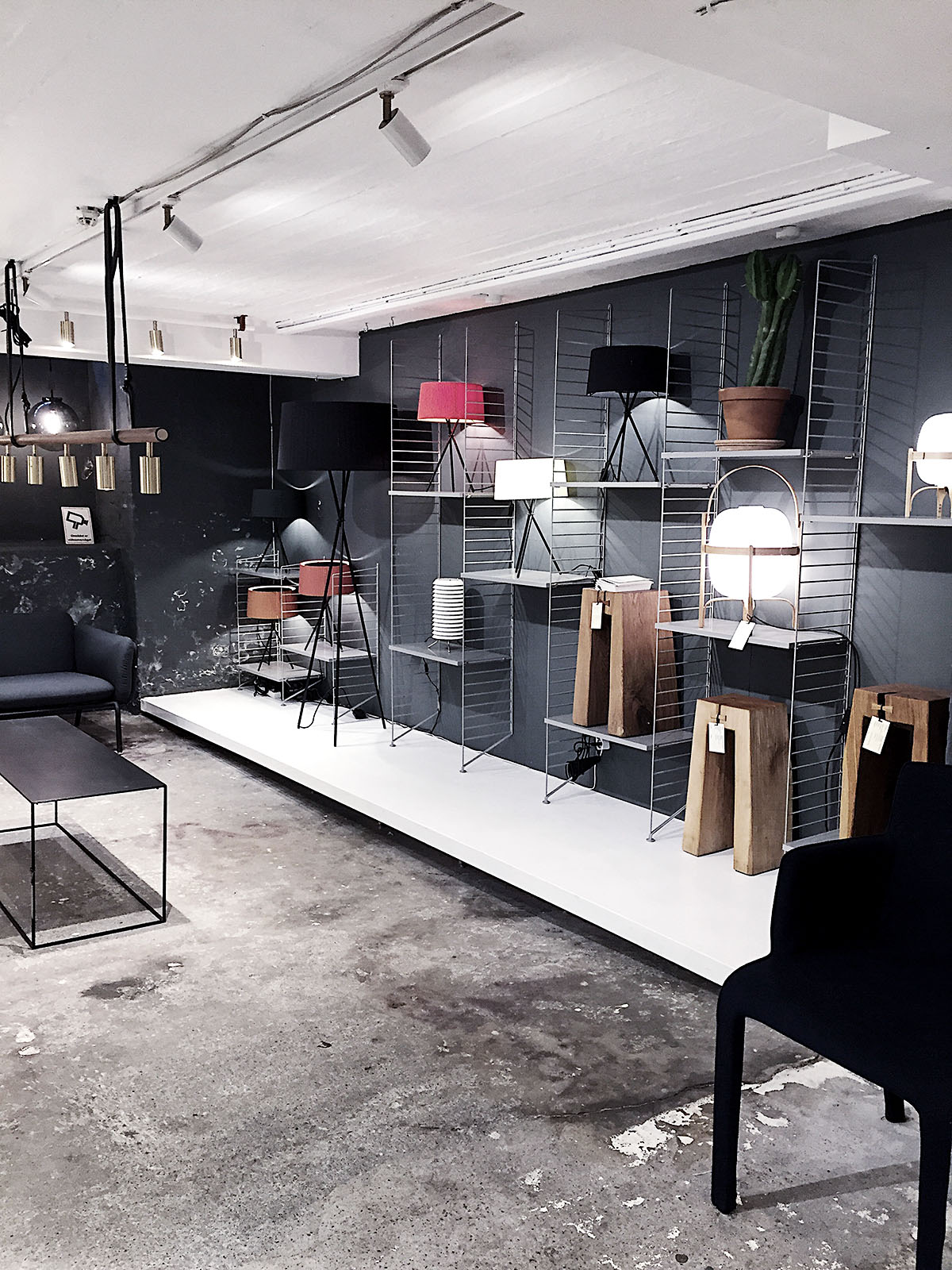 CasaShop
Home goods, furniture.  Most things here won't fit in your luggage but it's all very pretty to look at.  Eyeing that Cestita lamp.
Superlove
Clothing, accessories, home decor.  Shoutout to this place for being the only shop I saw open on Good Friday.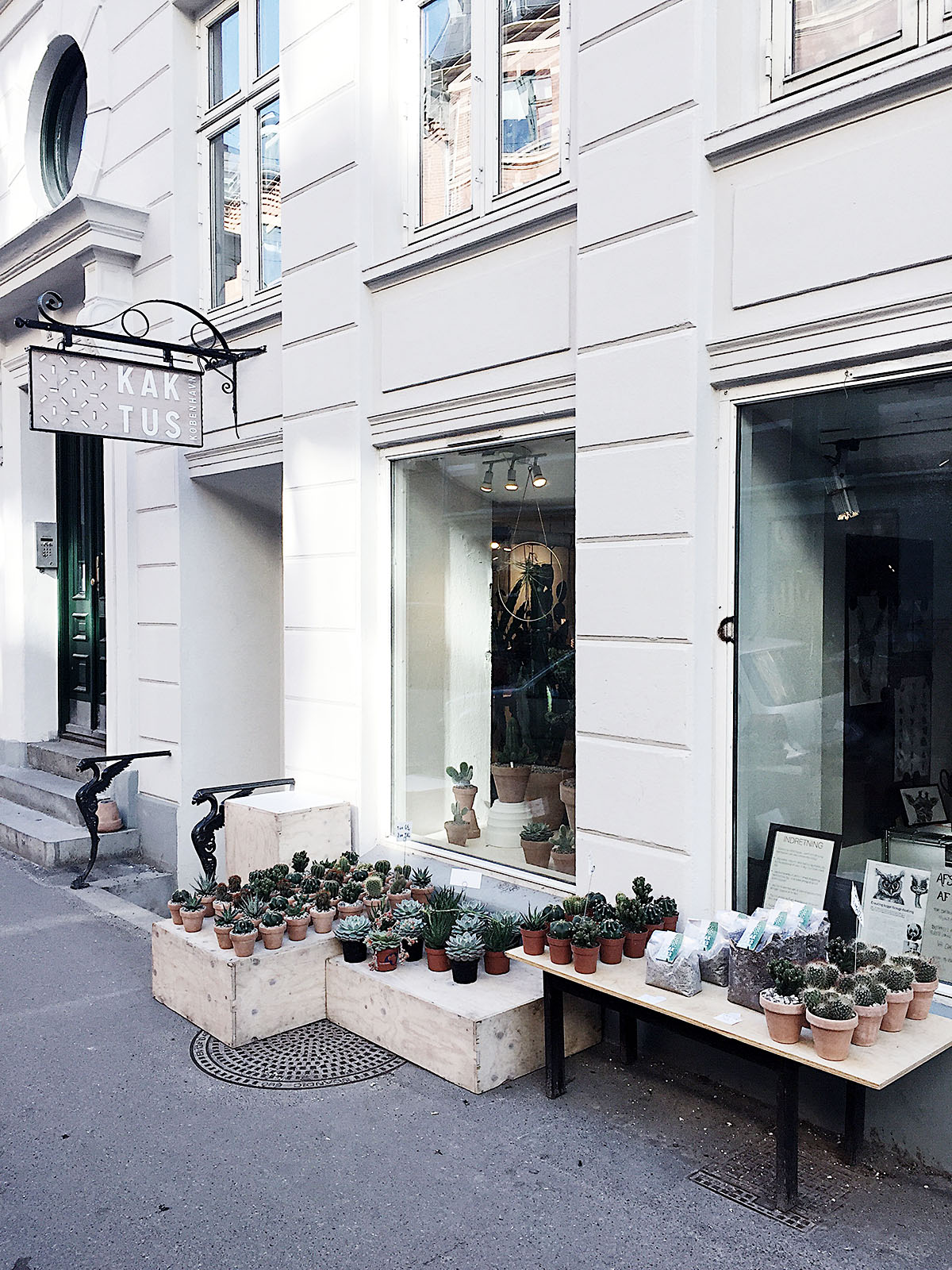 Kaktus
Succulents, art prints.  Can't walk past this without stopping and going in.  This and the next two are all on Jaegersborggade.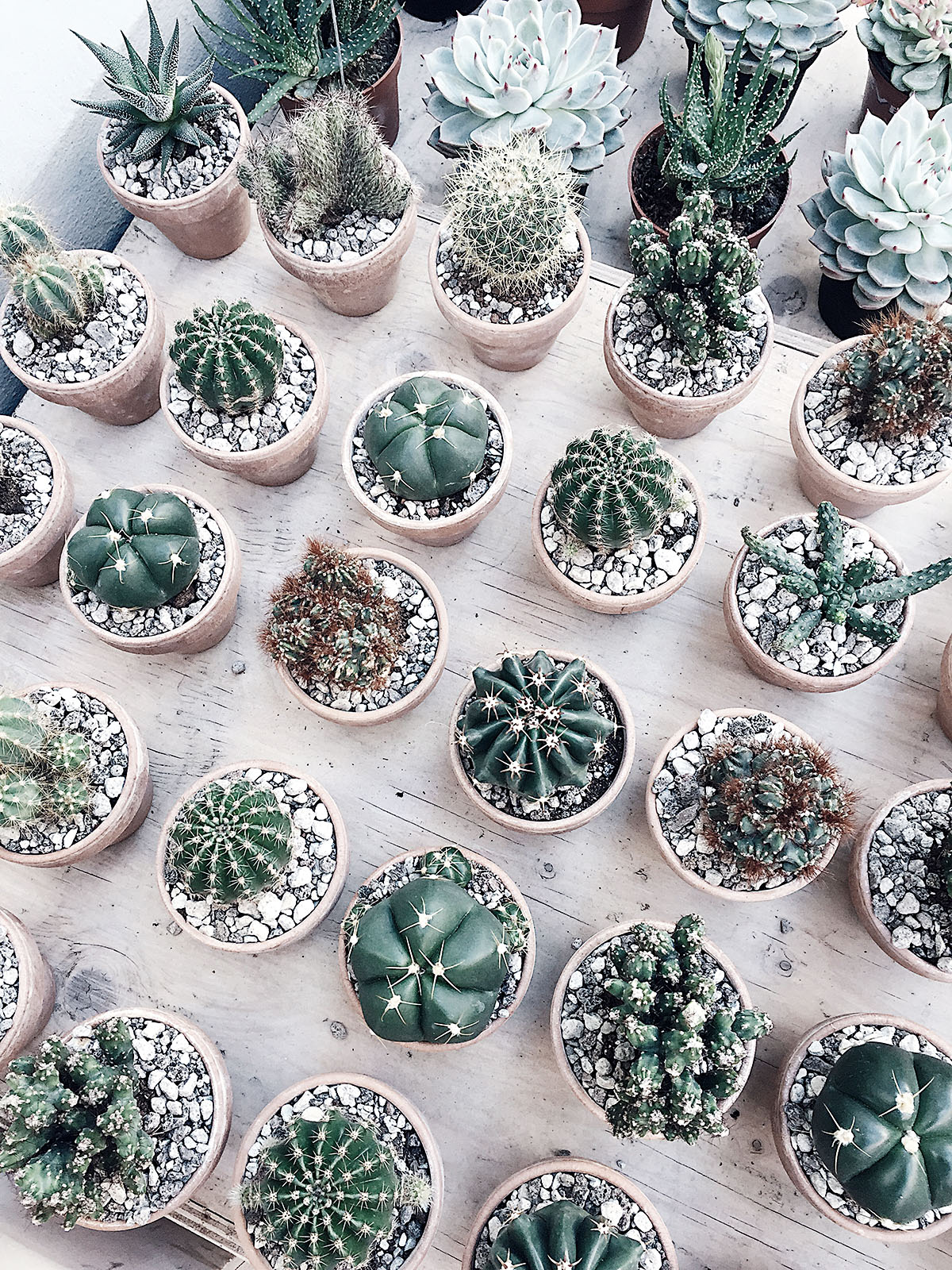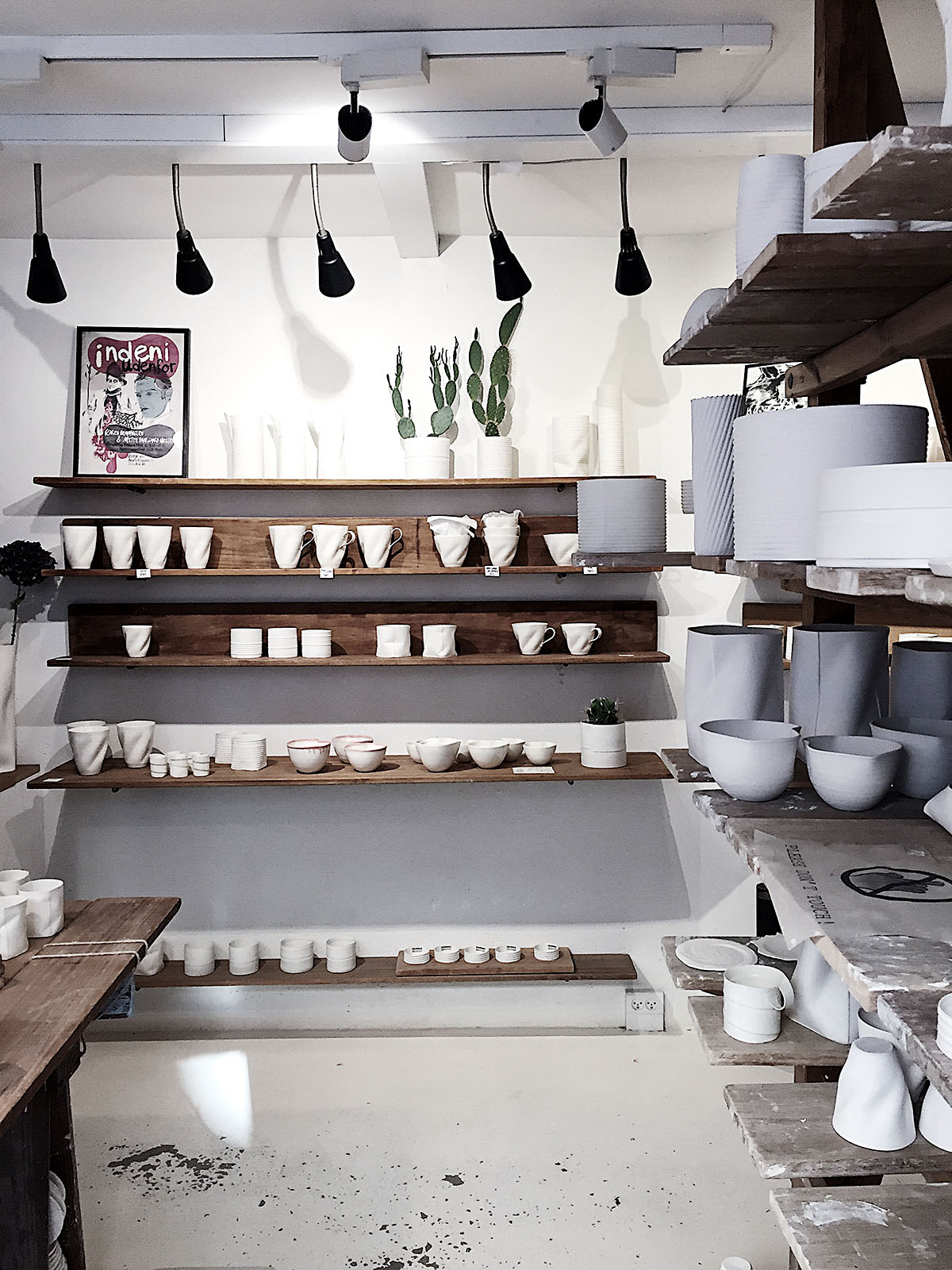 Keramiker Inge Vincents
Ceramics.  Really unique style of porcelain ceramics that feels delicate and thin.  Vincents calls it "thinware".
Ladyfingers
Jewelry.   The shop is a collective of local jewelry makers.  I'm very into showing love to local makers and also have a fairly recent tradition of getting a ring from a new city I travel to as a souvenir, granted I find one I like.  I stole this tradition from a colleague because I love the idea of wearing something everyday that reminds you of a favorite place.  Copenhagen is on my right index finger!
---
Have you been to/live in Copenhagen or plan on going soon?  Share any of the same favorite spots?
Other Posts You Might Like