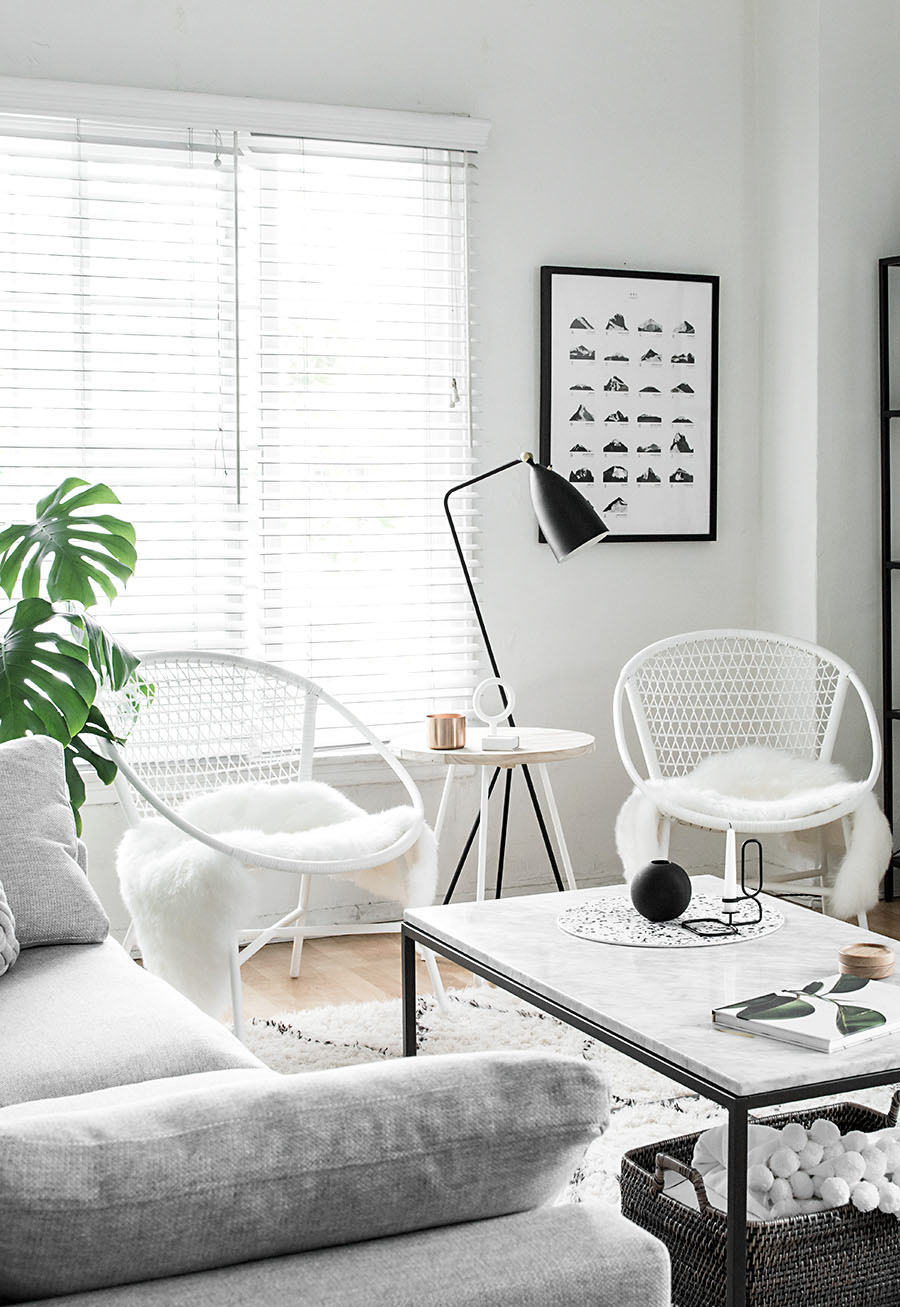 Adding seating to our living room has been a little tricky.  Seeing that I didn't want to compromise the minimal feeling of the space, the ideal solution seemed to be not adding more seating at all, but we live here.  People come over, and even just two extra seats would make things a lot more comfortable and functional.  The other criteria I had for additional seating was for it to be visually light and airy, not block the light coming through that big window, and be easy to rearrange (think viewing parties with all seats in front of and facing the TV.  Very important life goal.)
After ruling out a love seat that blocked some of the window and a bulky lounge chair that would only seat one person, the option of rattan-style chairs came to the forefront.  Visually weightless and versatile, I found the perfect set of chairs from Article, who partnered with me on this post for a simple and very much needed update to our living room seating.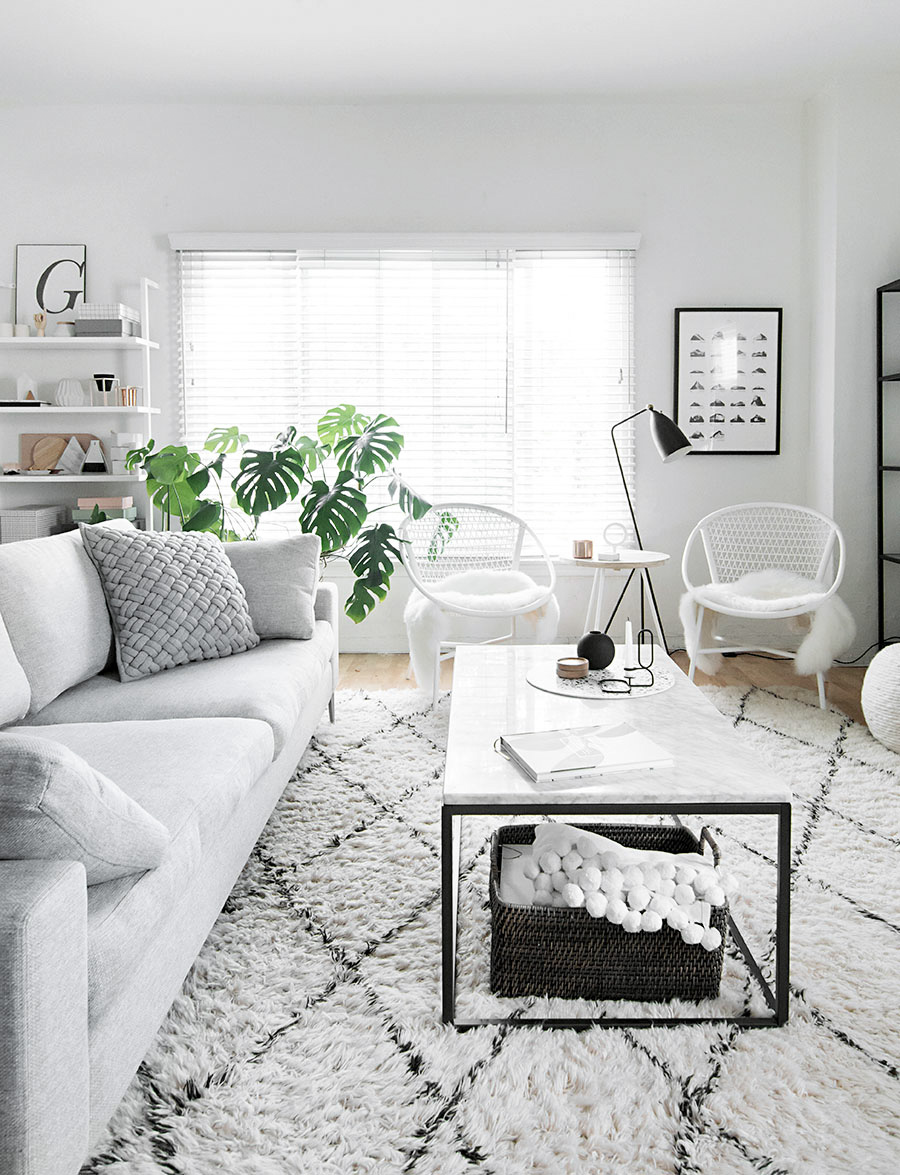 I've loved Article for a while because our sofa is from Article, which I get asked about on a near daily basis- it's from Article!  They provide modern and contemporary furniture at reasonable prices.  My search for these things is how I first found Article and why I now continue to be a big fan.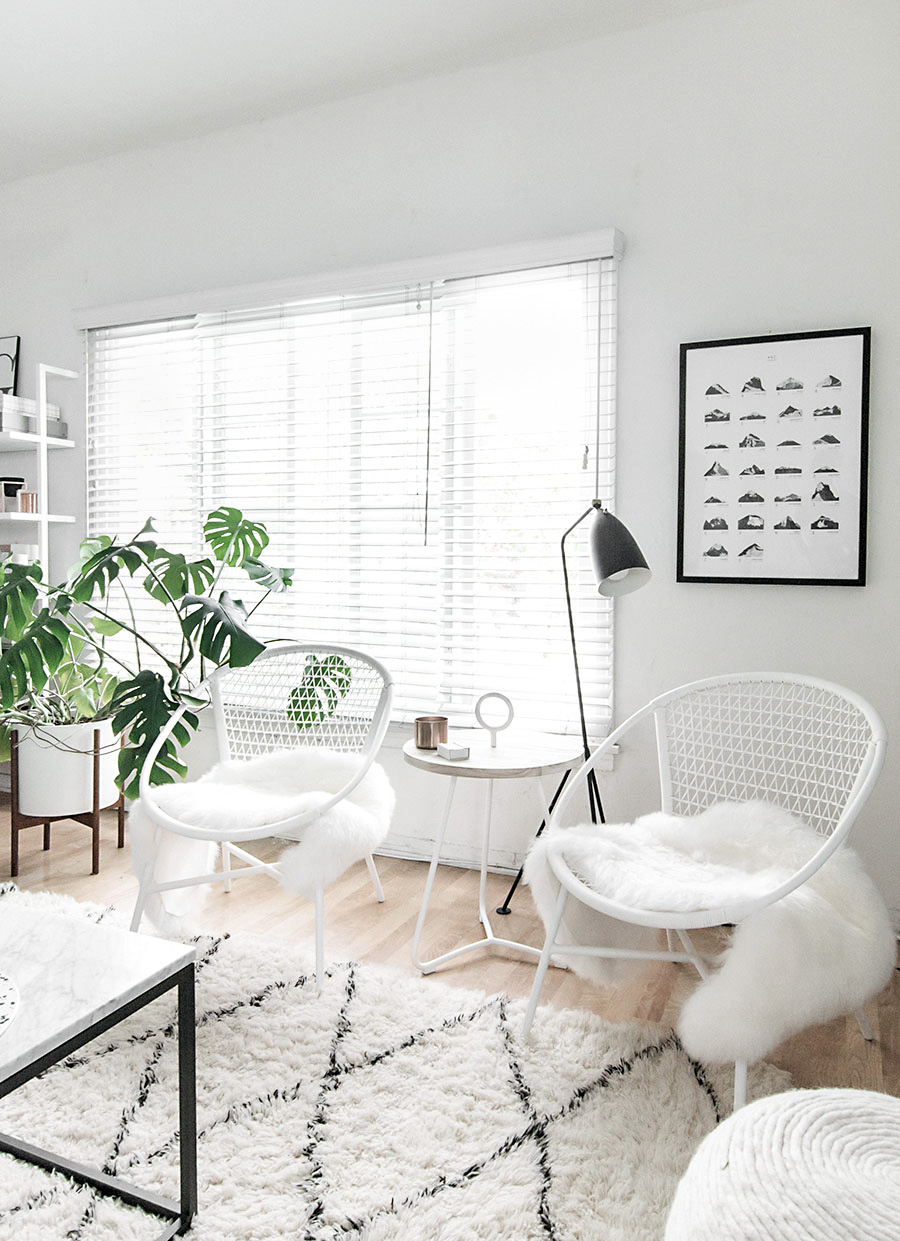 Having gone through the difficulty of picking between the black and white Sala lounge chairs, I now know for sure white was the best choice seeing how it contributes to that light and airy feeling that I mentioned wanting to maintain.  Simultaneously, the chairs are unique and geometrically striking, especially when the light hits them.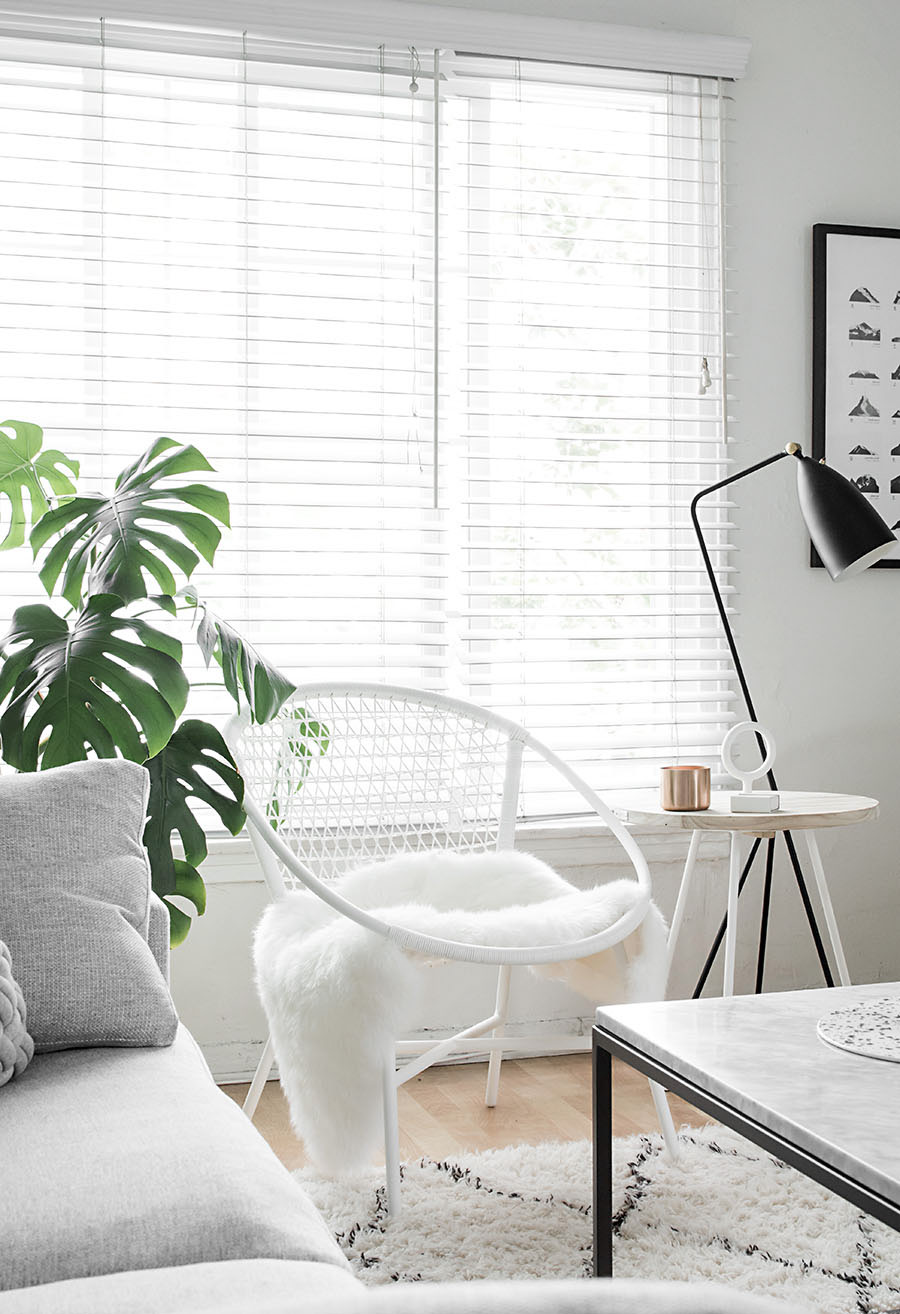 These chairs are geared towards being outdoor furniture as they're made from synthetic wicker, built to be more durable and withstand temperature changes.  They still however, work great indoors and have the versatility to look beautiful anywhere.  To make them more inviting and indoors-y, I added the Lanna throw to the seat of each chair for added texture and comfort.  I thought these chairs might not be that comfortable, but they're really comfortable.  Our first guest to sit in one voluntarily agreed, noting that it was "a lot more comfortable than it looks."  Victory!  I won't be falling asleep in this chair, but chilling in it while reading magazines has and will be a continued ritual.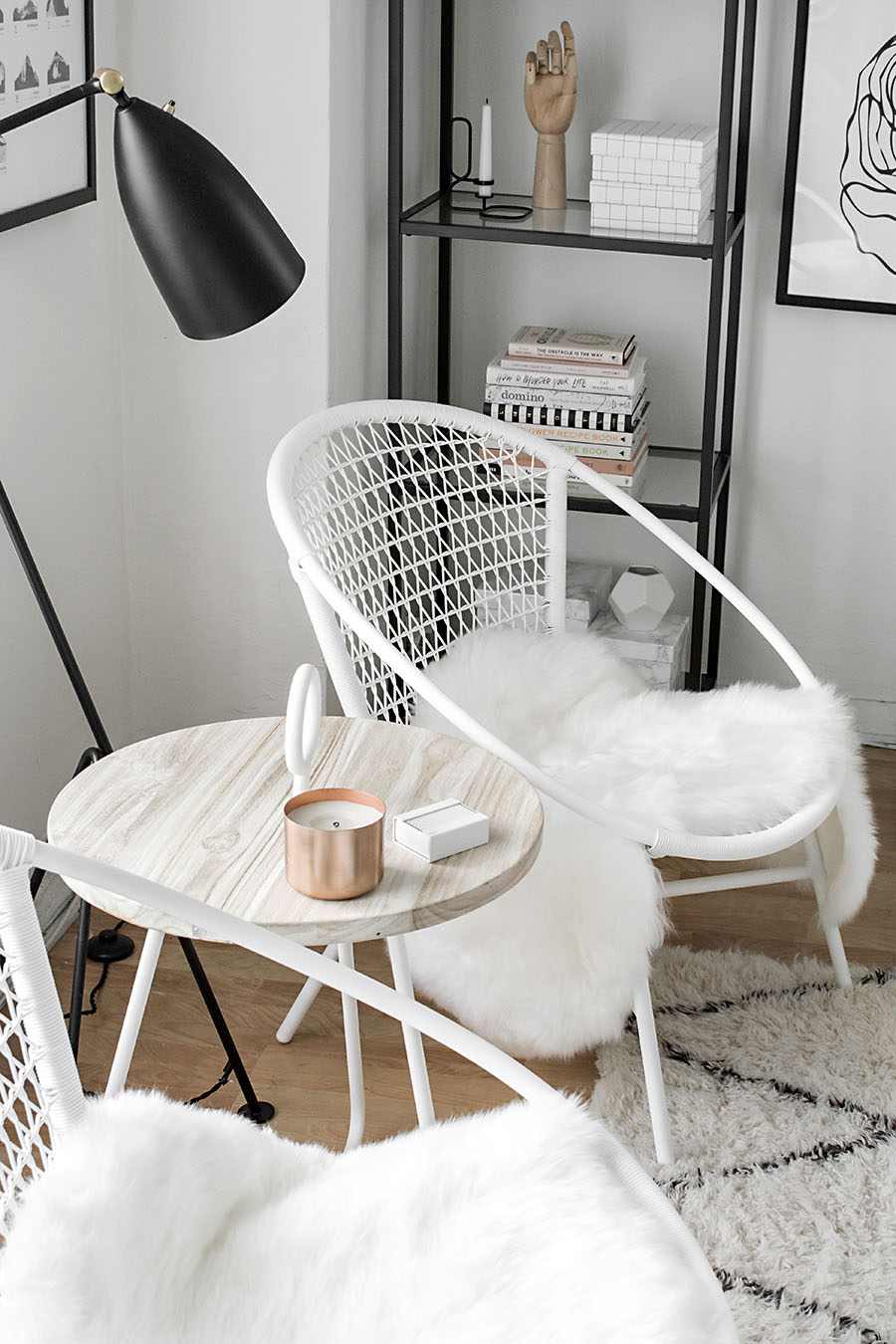 Between the chairs is the PO table which I love for the beautiful teak surface, processed and finished to achieve a timeworn look.  In outdoor weather, it will develop into a pretty silver-grey color!  The loop handle is a detail I also love, which is not only cute but makes it easy to move the table around (think extra surface area near the sofa for food and drinks.  Another important life goal.)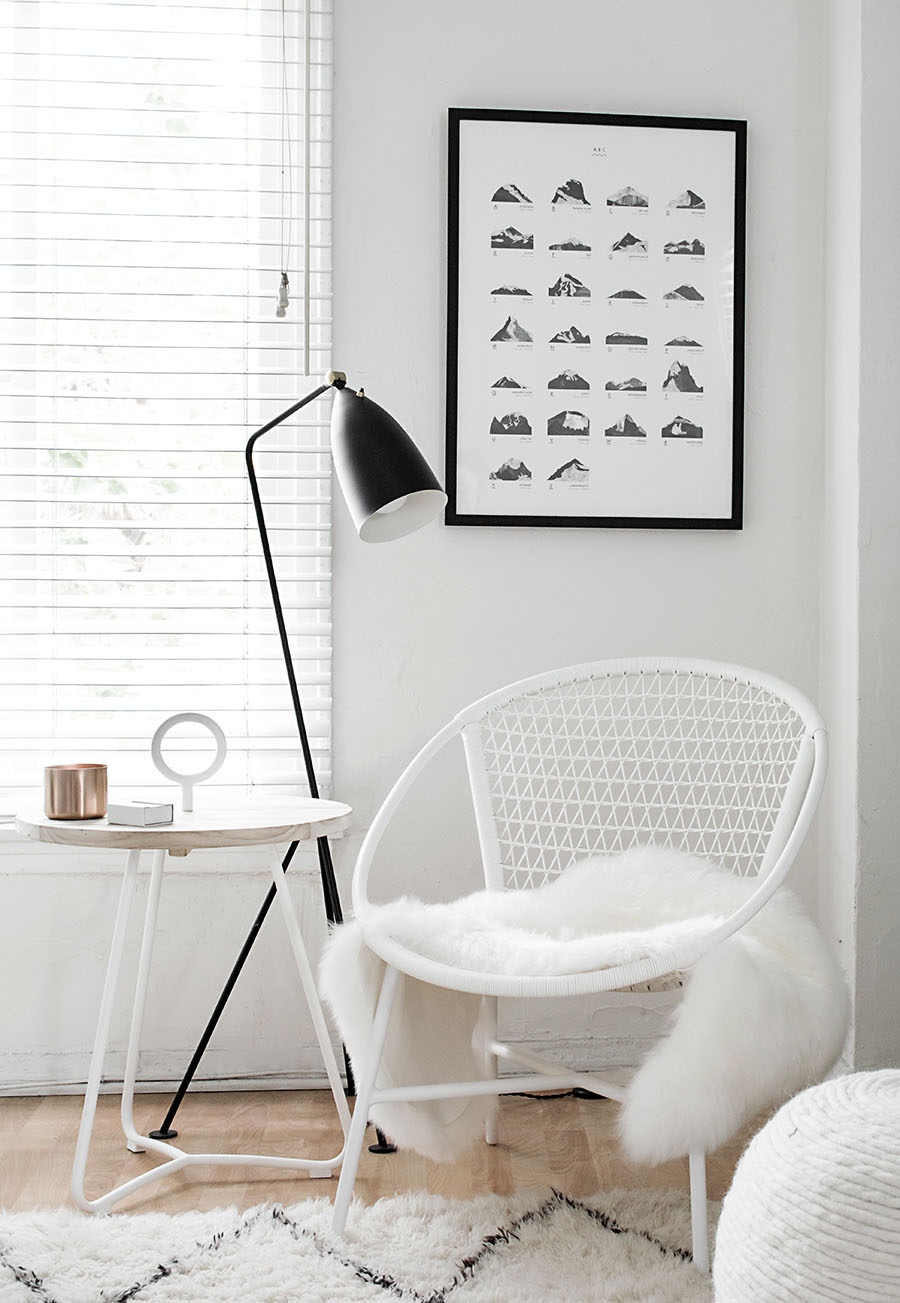 This has been a small but very significant change to the living room, as if it opens up the area more for gathering and hanging out.  We have options now for arranging the seating, casual lounging, and easily moving things between rooms.  These chairs would look pretty sweet in our bedroom.
Check out Article for more of their stylish and modern offerings.  Also let me know if you agree on the white color of these chairs.  I still think black would've worked beautifully, too!
This post is sponsored by Article.
Other Posts You Might Like