A few of my favorite things during the month of May: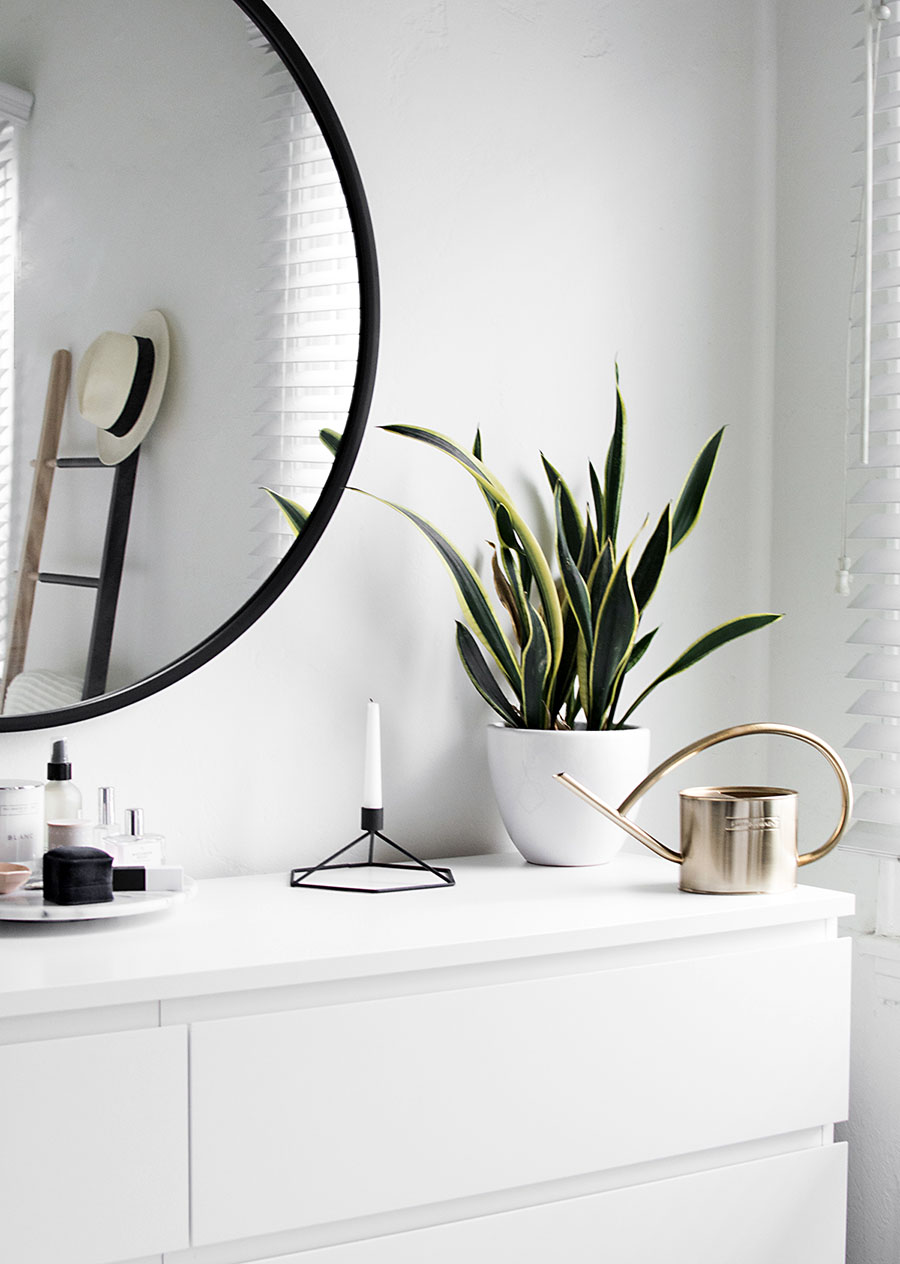 Brass Watering Can
Been needing one of these for while!  I've always used the big pitcher one from IKEA but for smaller plants, it's way easier having a skinny long spout like this to slow the flow of water and not accidentally drown the soil.  It's an easier pour too with this construction, and the pretty modern shape of it is much appreciated.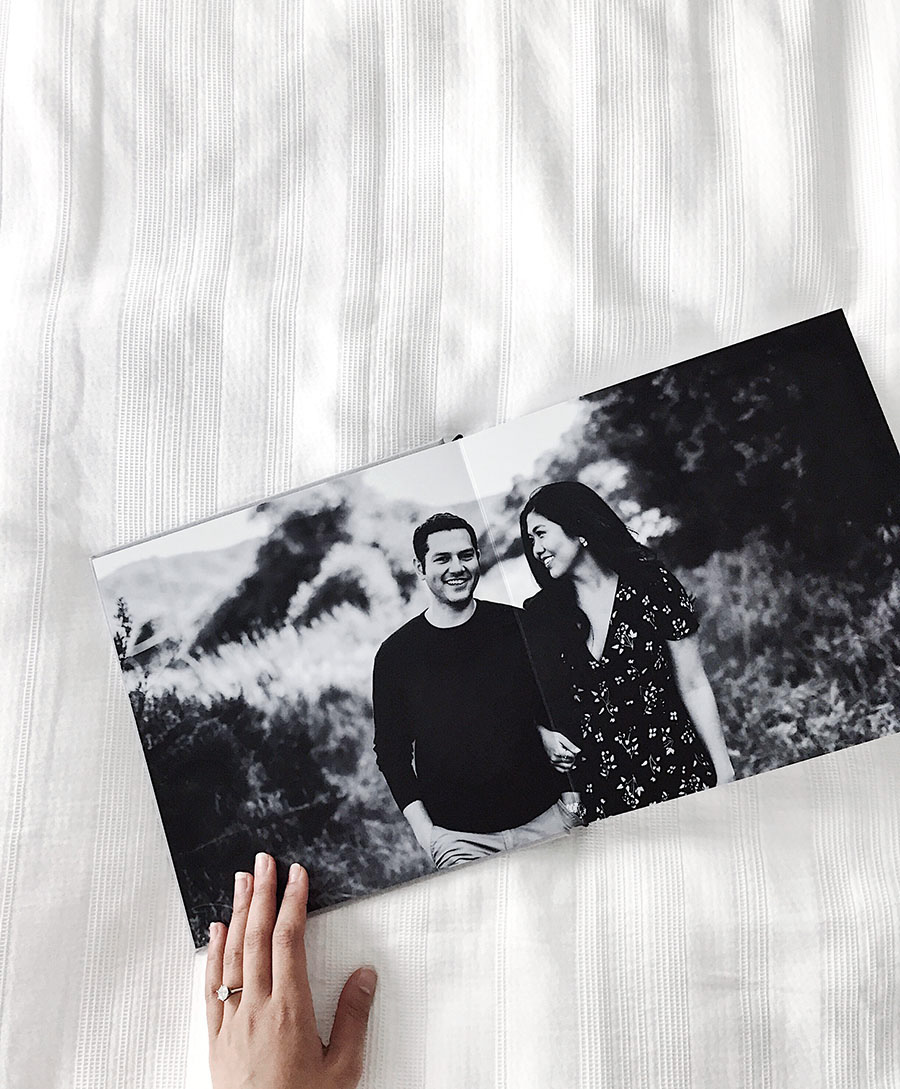 Photo Album- layflat book
This is my first time ever making a photo album of any kind.  I made a goal at the beginning of this year to take more photos of people and not just things, but it can be tough to remember especially being someone who doesn't like being in front of the camera.  I thought our engagement shoot was going to be awkward and weird, but it wasn't at all (after we warmed up a little haha), and the photos came out so beautifully that it reminded me for the millionth time how precious it is to record moments with people who matter, now even more precious to have them printed and in hand, and even MORE in a gorgeous book like this that I'm going to treasure forever and show our future babies to prove we were once young.
I had already flipped through the photos on my laptop many times, but flipping through them in print is a completely different sensation, one that had me teary-eyed while thinking about our past and future.  If it takes scheduling photoshoots to remind us to take photos together, I will be doing it again without question.  Cannot wait to add our wedding to our history books.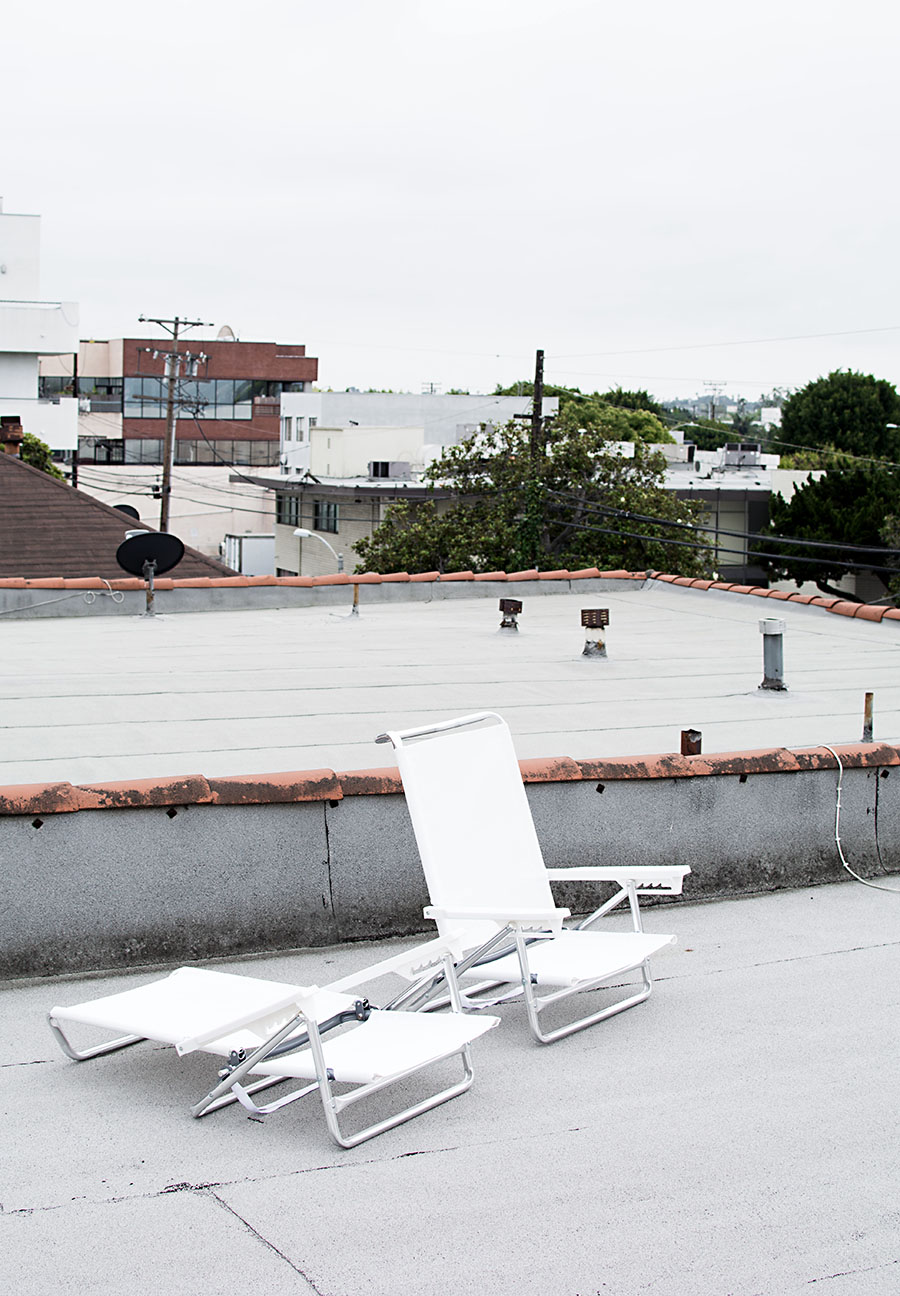 Beach Chairs
Three reasons why we needed these beach chairs.  1) Low and comfortable seating for outdoor movies this summer, baby.  2) They recline all the way back so you can lay down flat on your back, which is going to be great for the beach. 3) We've started going up to our super fancy apartment building rooftop that we're not supposed to go on to get some sun while reading, and these chairs are perfect to take up there with us.  Fourth reason is a bonus I don't like to do without: they're pretty.  Happy that they were affordable too and we'll be getting a ton of use out these this summer.  Sadly it looks like they were discontinued seconds after we got them, but similar ones in different colors are here.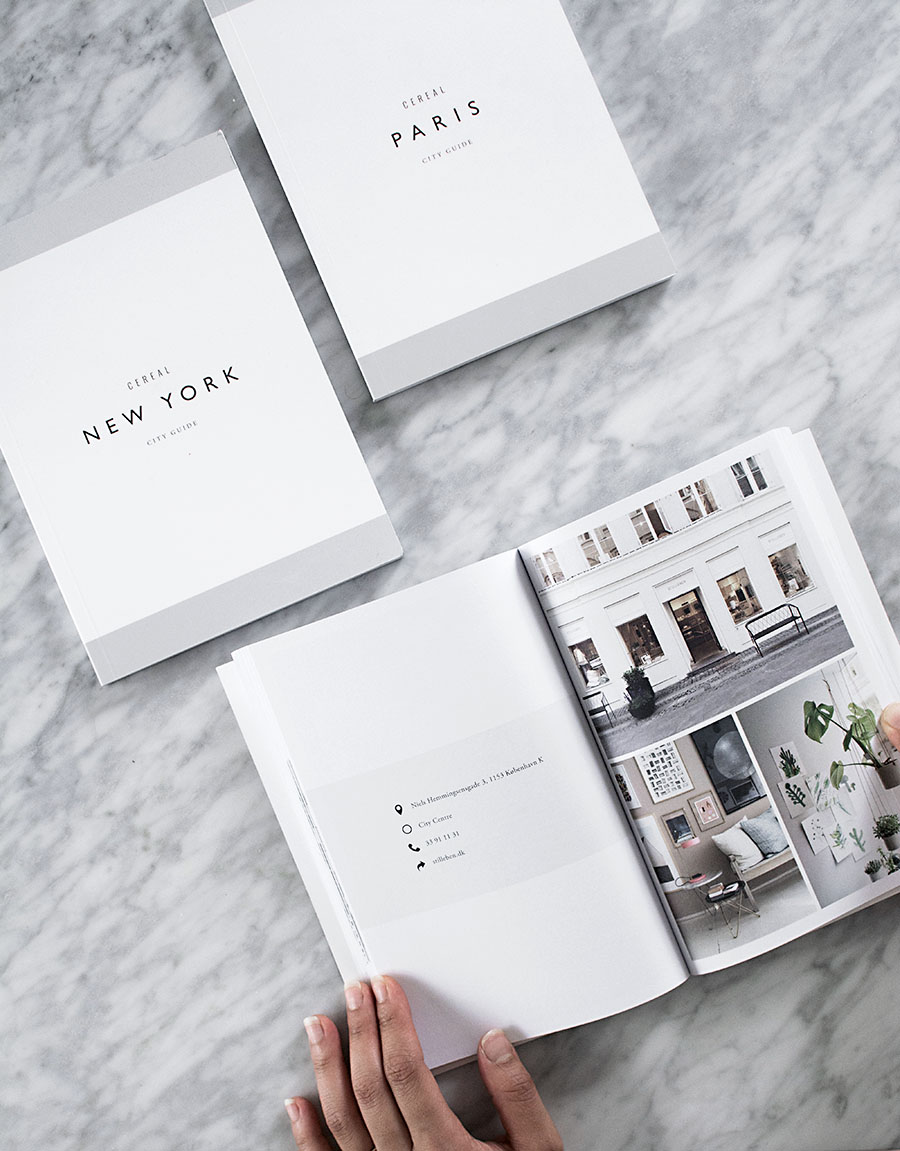 Cereal Guides
I got the one for Copenhagen in preparation for our trip and ended up getting Paris and New York too because these little books are so so beautiful, enough to be collectibles if for nothing else and they have great recommendations for design-minded travel.  You bet I want to go to Paris and New York, too.  These guides tend to sell out regularly and I'll see them at a store one minute but they're gone the next, so I grabbed these two while I was at a store in Chicago.  The only one I'm missing is London and yes, I'd like to go there, too.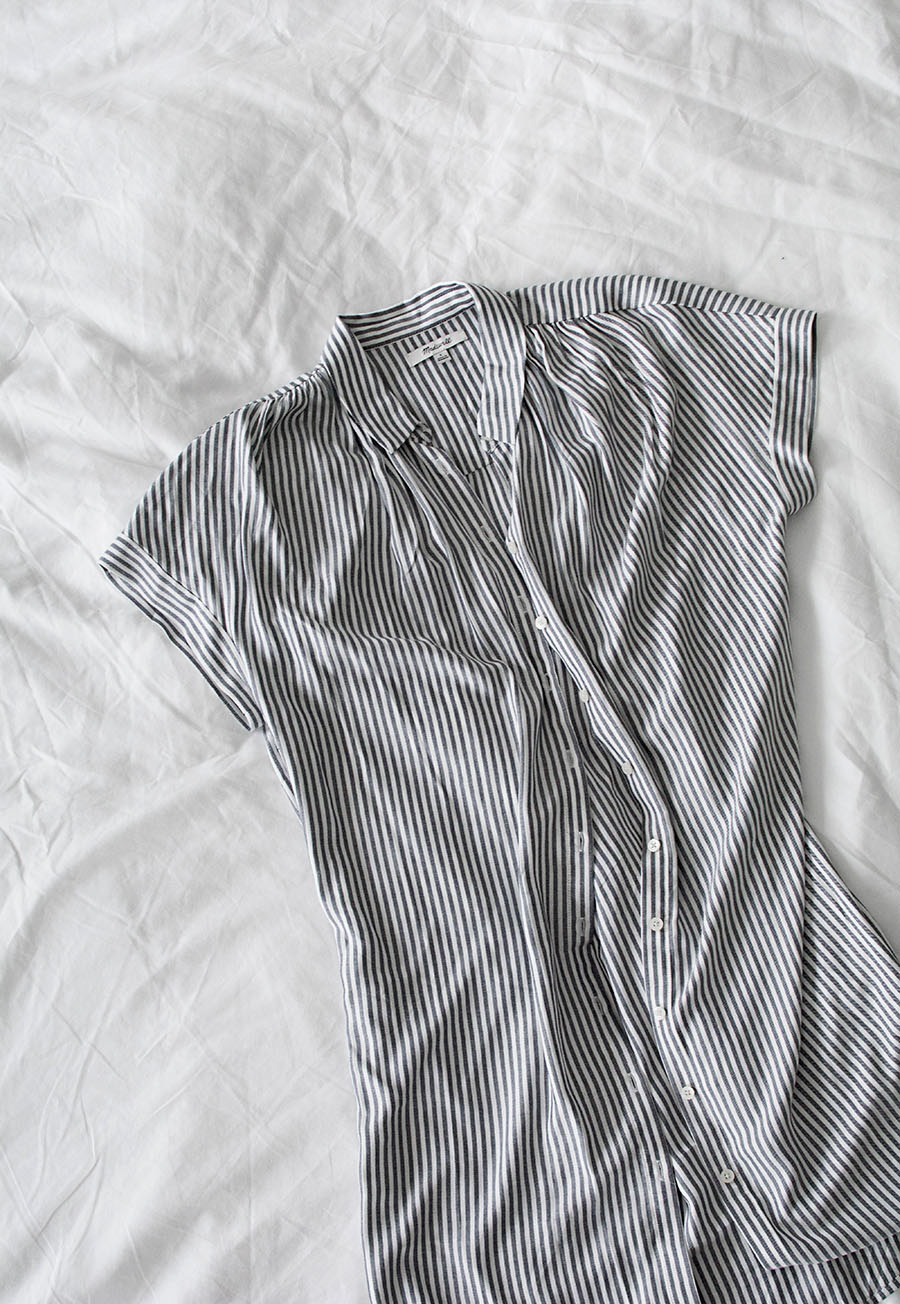 Clothing- Oversized Button Up Shirt
Rebuilding my wardrobe has been a very, very, very slow process, which is the result of holding out for only pieces that I'm 2000% sure about so that I don't repeat past mistakes that made my closet a mess.  I wrote a post a while ago on this and wardrobe minimalism (you can check that out here) and noted that the biggest hole in my closet is casual work-from-home clothing that's both comfortable and appropriate for when I need to leave the house or go to meetings.  This one fits the bill and I've been wearing the crap out of it.  It's from Madewell, surprise, which I shop there more frequently than anywhere else because their stuff so consistently works for me.  I don't think the exact same one is still available, but you can see a shorter version here.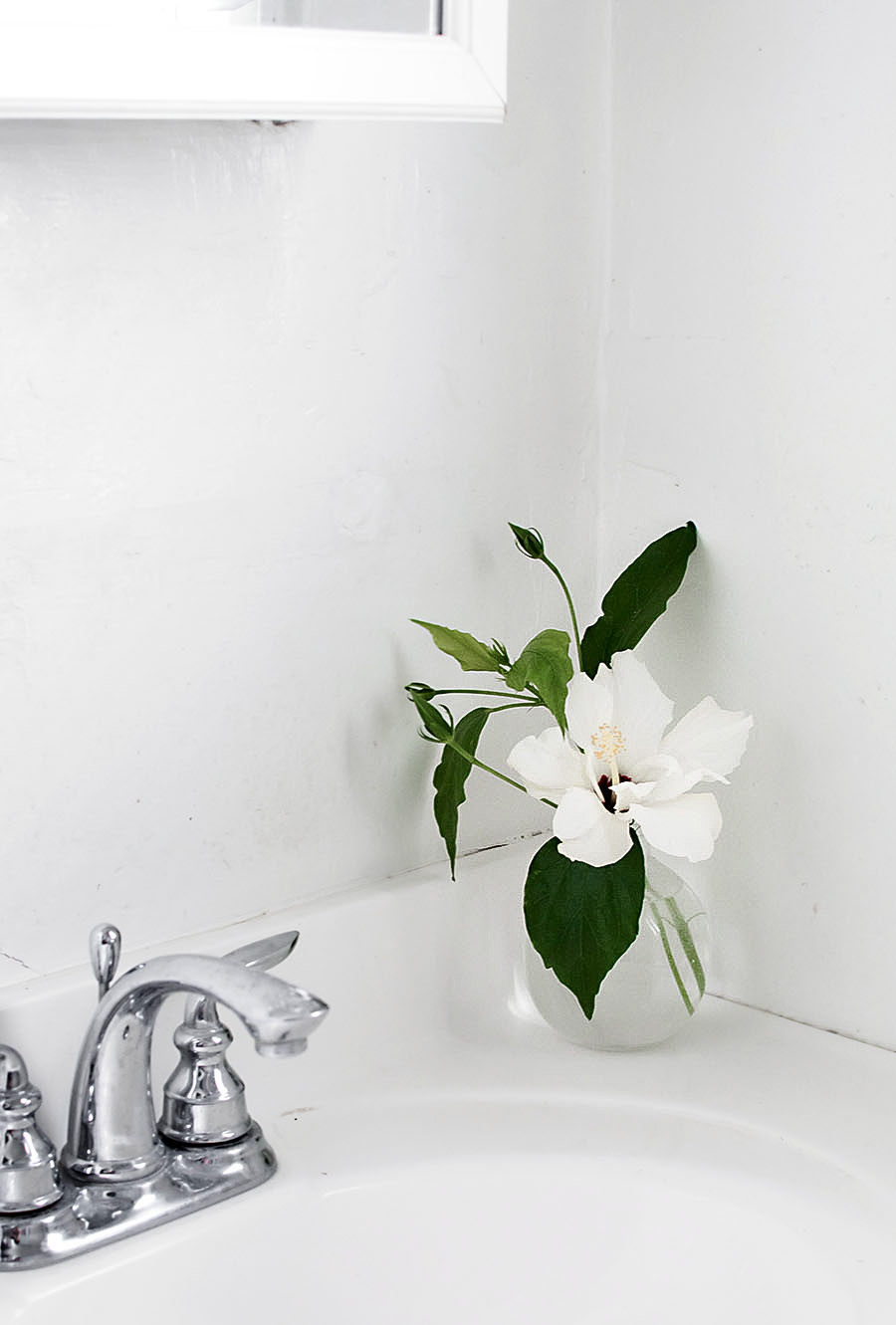 Foraging
In my top 5 FAQ is where I get my flowers and greens.  Most of the time they're from Whole Foods, but for little arrangements like this with only a few stems, I forage outside for them, and by that I mean walk around my neighborhood secretly cutting bushes.  I think we forget or don't know that this option is available and it's really easy to keep up with and costs nothing to do.  Just don't snip from neighbors' bushes or anything like that (while they're watching, hehe).  Usually when I walk along our street there are scraggly or broken branches of greens sticking out from bushes and I'll snip them off (I don't walk with scissors all the time, only when I intend to forage).  I did this last month for a shoot because I didn't need an entire bunch of greens, just a few, and it worked perfectly.  Going to be keeping this up in the bathroom for my own enjoyment, yay.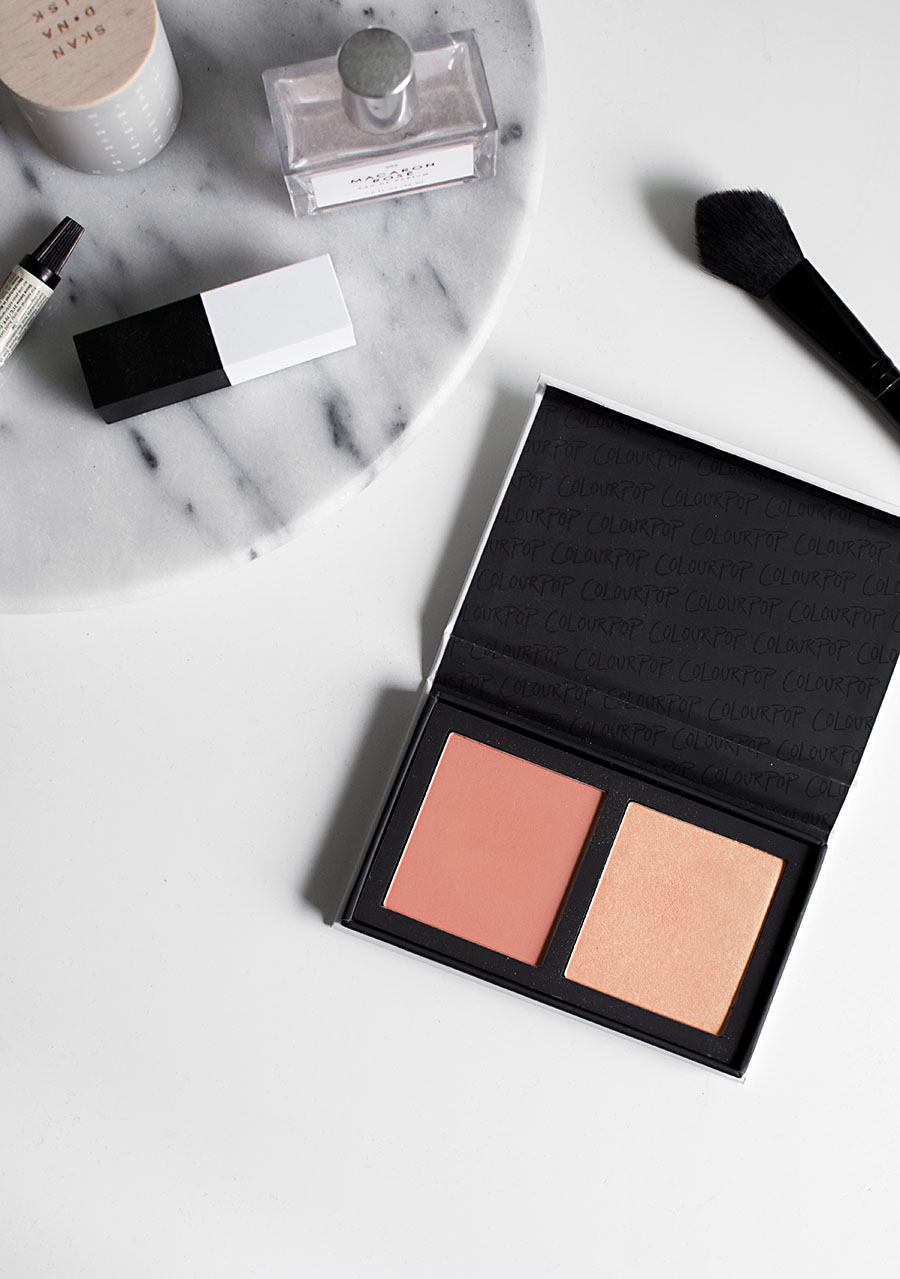 Makeup- Peach Blush
I mostly rely on two colors of blush: a neutral pink and a peachy/coral one.  This one from The Knockout Duo is the prettiest matte peach and the color I generally switch over to from pink when summer is near.  It's soft, buttery and blends effortlessly.  The highlight in the duo is too gold for me and I don't use it, but the blush is making up for it- I currently use it daily.
TV
About me and O- we LOVE TV, maybe our favorite activity to do together.  There's a lot of good TV right now messing up our plans to go to bed on time.  Currently on our rotation is Silicon Valley, Twin Peaks (it's back and even weirder!), Bloodline, and F is for Family.  Anyone else watching these?  We haven't yet but we're going to add on The Handmaid's Tale since everyone everywhere is talking about it constantly.  Feel free to make your case for that show, or anything, if you'd like!  We also love standup comedy and lol'd a lot during Al Madrigal's recent special "Shrimpin' Ain't Easy."  Been a fan of him for a while and think everyone should check this one out, it's a good time.
Other Posts You Might Like