Starting a new monthly column about any of my favorite things: products, decor, fashion, beauty, BOOKS (I'm moving those over to here from the monthly highlights posts), movies, TV, music, apps, Instagram accounts, anything that's actually in my life and made my world better in the previous month, and it's going to be FUN.  As a blog reader myself, I evaluated what I like reading blogs for, and the discovery of new things is near the top of the list.  This is also a nod to lifestyle YouTubers that post a video every month talking about stuff they like- those are always my favorite to watch!
I also want to mention this is a really good way to create a jumping off point for things to blog about.  I know many of you blog, or want to blog, and this is a small but helpful exercise towards figuring out what you want to write about.  I'll extend some of these into full posts if I see extra interest from you guys, or even from myself.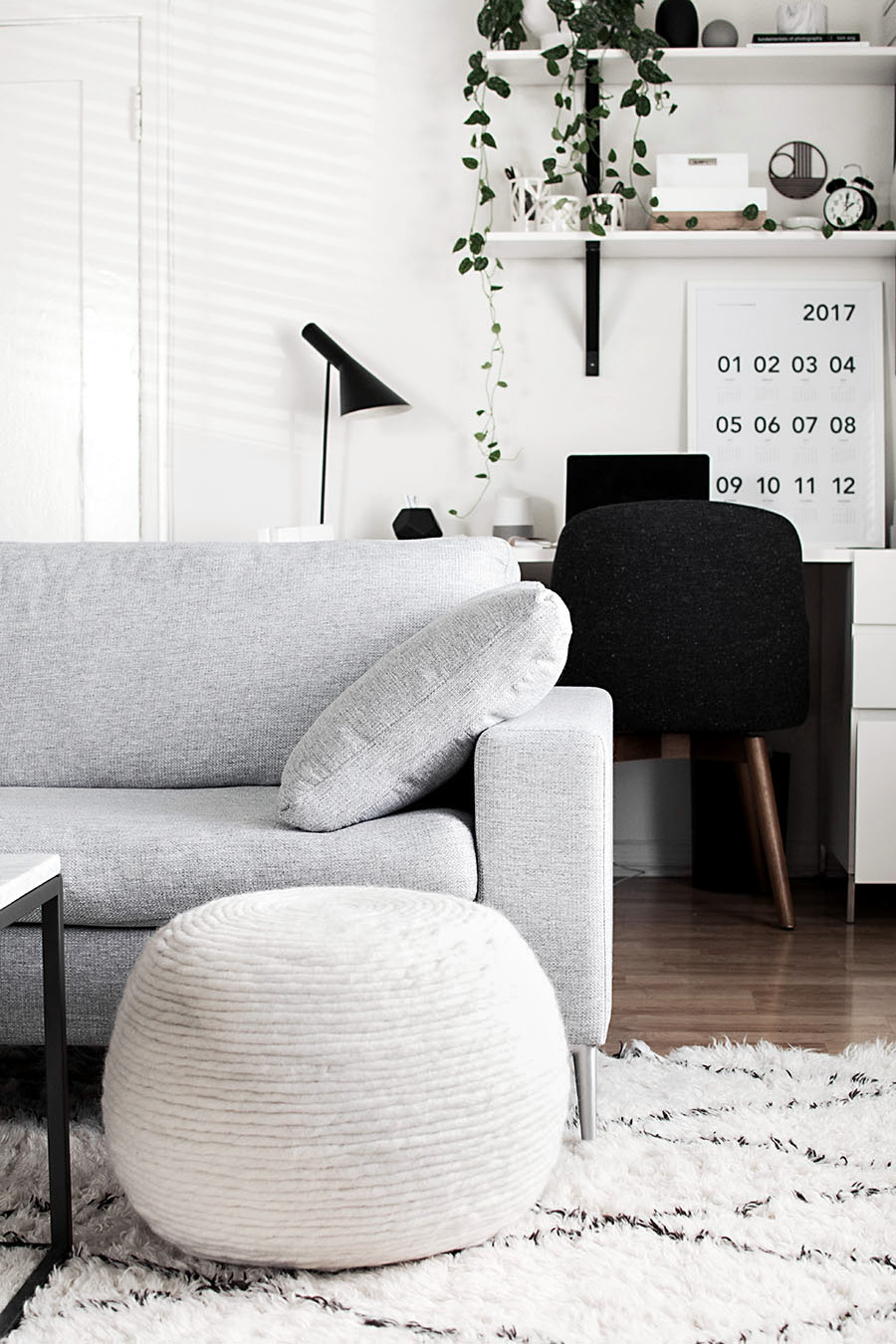 DECOR
The latest change to our living room is this wool pouf I've had my eye on for SO long and I caved when CB2 had their black Friday sale.  The last pouf I had a while back was more of a bean bag texture, so I was a little surprised to feel that this pouf is rock solid but that turned out to be what I love about it.  It won't lose its shape, the wool gives it a beautiful texture, it keeps me from putting my feet on the coffee table, and it can double as extra seating when we have people over.  It's very useful, and it slides perfectly under the coffee table whenever I want it to be out of the way.
FASHION
I'm really trying to limit what I add to my closet, but I had to make room for the most perfect pair of black jeans ever.  These are the Madewell 10″ High-Rise Skinny Jeans and I've never had a pair of jeans fit me so well.  They don't stretch with wear and they don't shrink in the wash.  They make my butt look good and the high waist is comfortable.  I will forever buy these jeans as long as they keep making them.  I'm not ashamed to say I wear these almost everyday and probably need a second pair.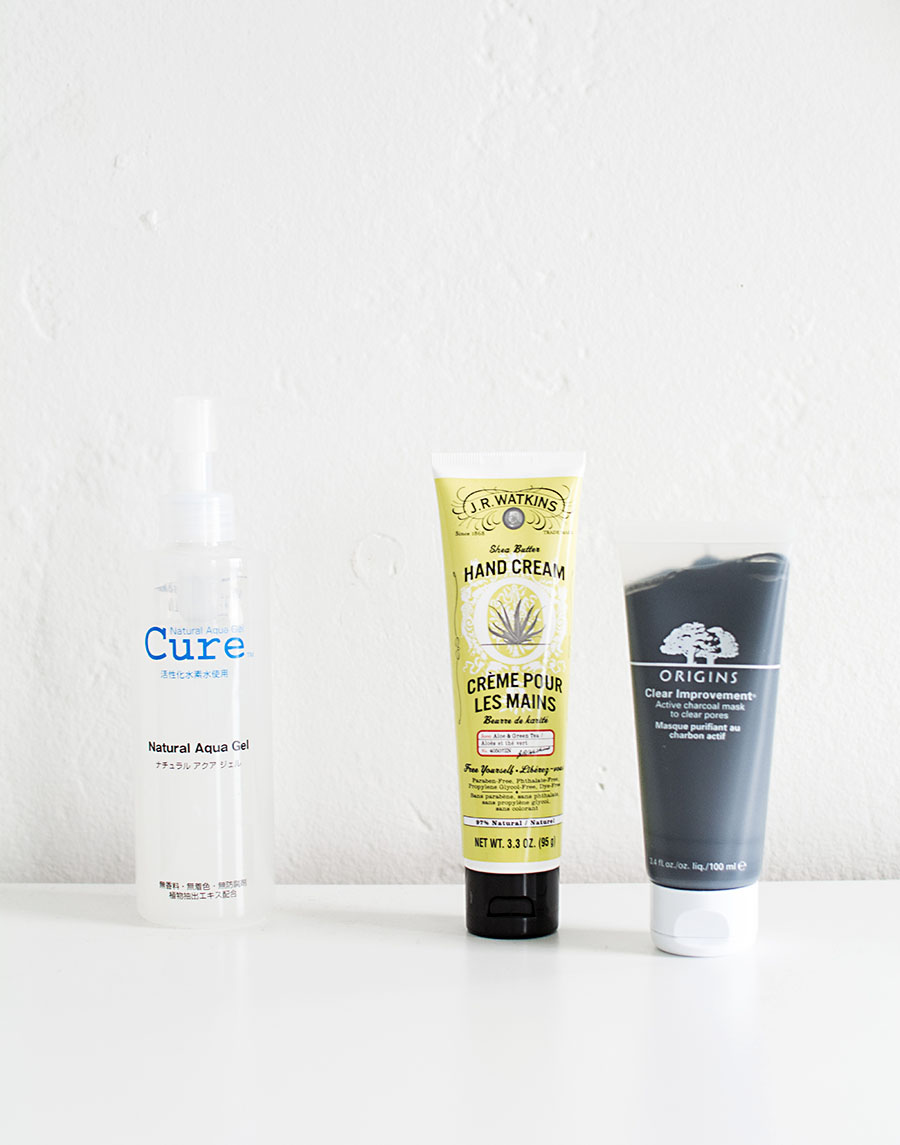 SKIN CARE
My love, my joy, all I want to do is try all the skin care.
Cure Aqua Gel– I've been using this for a while and got a second bottle last month, so it needs mentioning.  This is a super unique water-based exfoliator from Japan.  I take two pumps and rub it onto my dry face for about 30 seconds and as I rub, I can feel and see the dead skin balling up all over my face.  It's weird, nightmarish, and highly satisfying.  The pores around the middle of my face are slightly bumpy and raised and this has helped buff them out, or when I have flaky skin around a pimple I treated, this helps take it away.  I use this stuff about once a week.
JR Watkins Shea Butter Hand Cream Aloe and Green Tea– I received this as a PR sample without any requirement to review, and this is now my favorite hand cream of all time.  SO moisturizing but absorbs fast and isn't greasy, and I looove the smell although O said that's his least favorite part about it.  He still uses it though and says he likes it, so there's that.  The backs of my hands especially get dry and scaly during colder months and a good hand cream is life.
Origins Charcoal Mask– I was so excited to get this as a gift from a friend because I've been wanting to try it for a while.  I've heard that it's like a pore strip in liquid mask form, and after using it I'd say that's absolutely not true, but it's still very good.  I was imagining this mask would erase my blackheads, which it didn't do, but it definitely minimizes pores and makes my skin feel mega clean, smooth, and firm.  I also find that it helps control my oil.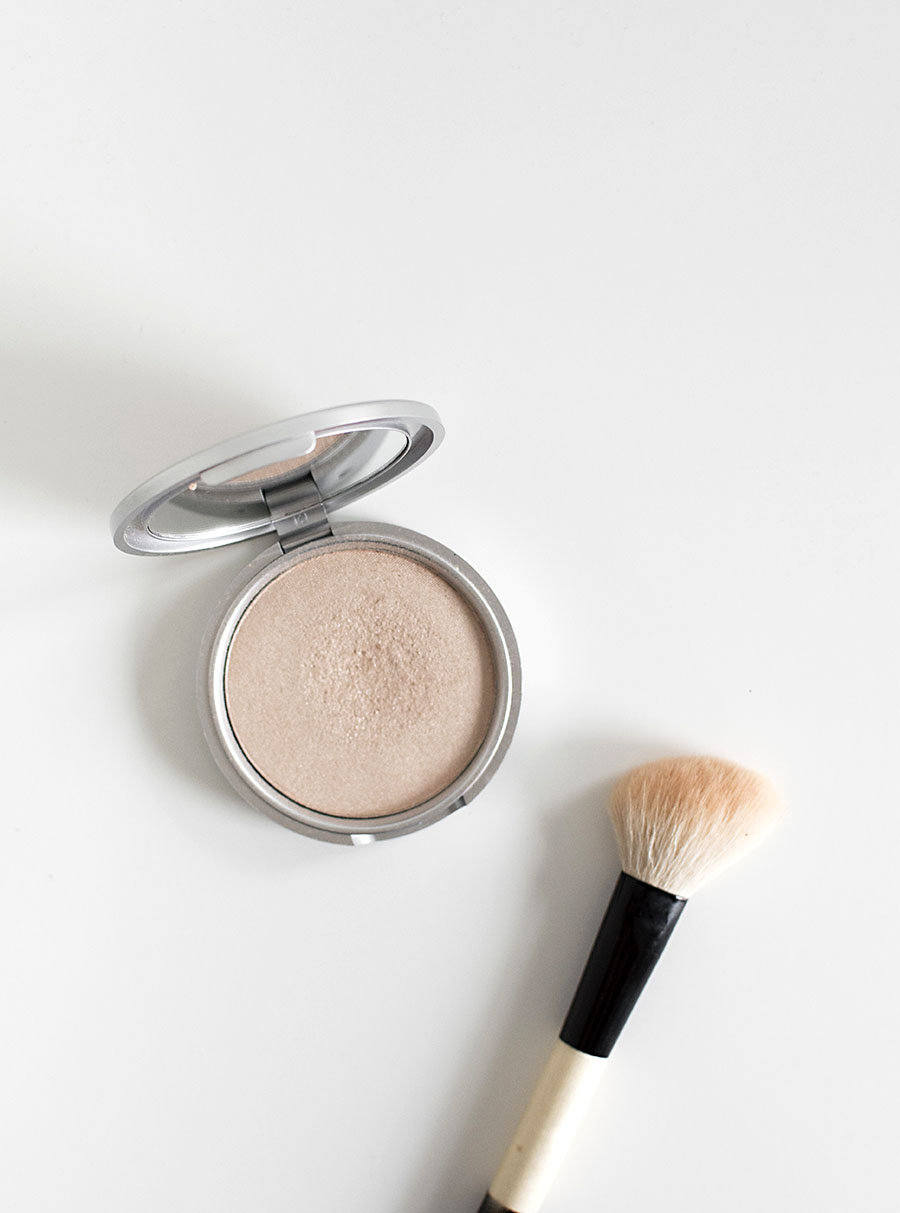 MAKEUP
My other love…  I started using Mary Lou-Manizer in college, forgot about it until last year, then reunited with it and am now remembering that this is the best highlighter out there.  It creates the most beautiful, natural looking glow and I love that it has a champagne/honey undertone.  I like to apply it with a goat hair brush and a light hand for subtle highlighting on my cheek bones and the bridge and tip of my nose.  Ever since I added in the nose work more people comment on how my skin looks healthy, or maybe my skin is actually improving!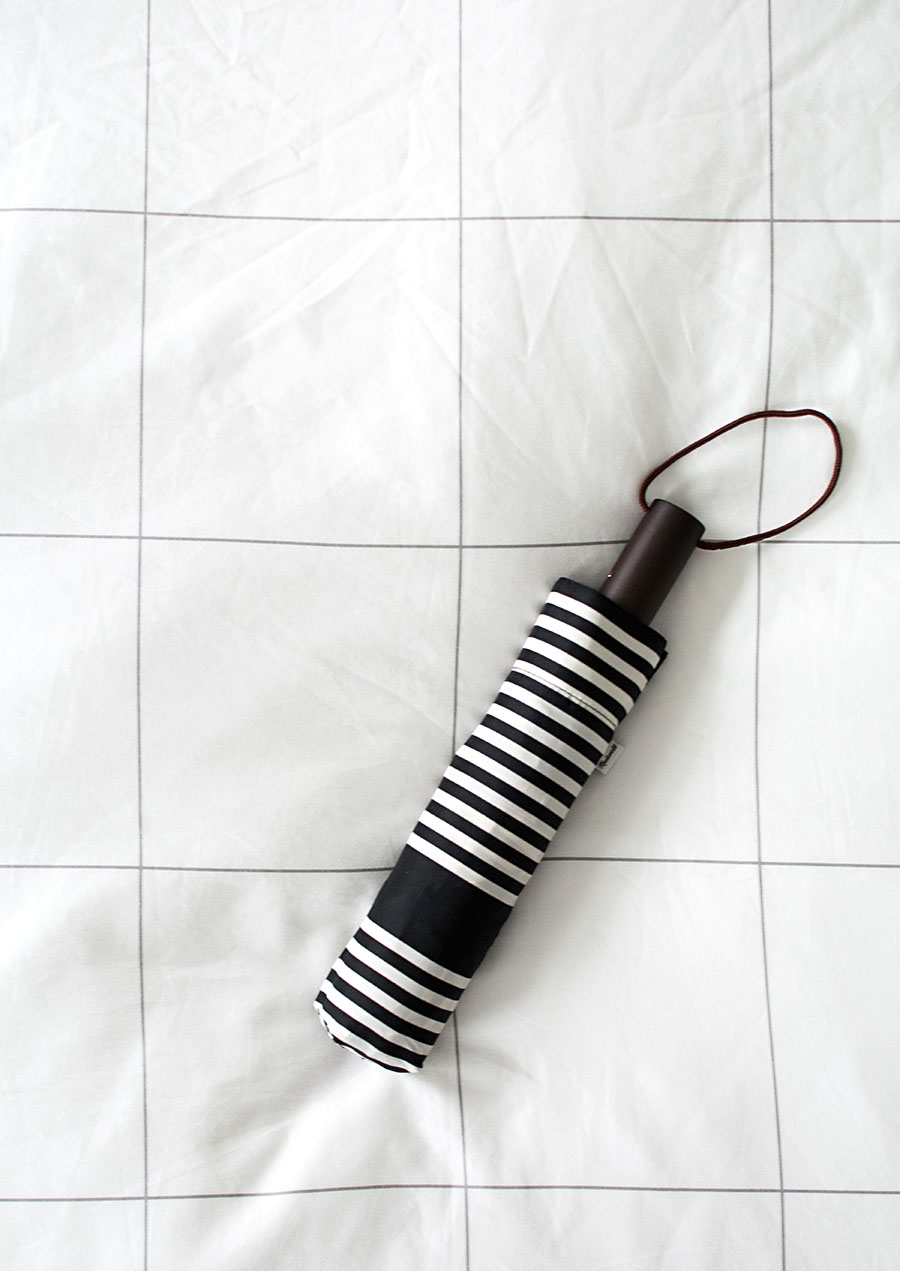 GOOD BUY
It's been raining a lot in LA since the end of December, still now, and I decided it was time we graduated from sharing our one tiny umbrella and got myself this pretty one from Madewell.  Is it showing how much I love Madewell?  I'd be happy with only shopping there.  I didn't know before but should've known that using a cute umbrella = feeling cuter, plus this one is sturdy and doesn't feel like it's going to slice my fingers when I open and close it, which is how I felt with our other umbrella.  This one is also larger than our other umbrella while still remaining compact and it made me realize that our other umbrella is so small that it isn't even that good at keeping us dry.  That umbrella sucks!!  Very worth the upgrade.
BOOK
I actually had two books I planned to share, but the first one ended up being not what I expected or as enjoyable as I thought blah, and the second one I decided I'm going to do a dedicated post on soon because I think you guys will really like it and have maybe already read it so we can talk about it.  You also maybe noticed that I pretty much only read non-fiction of the "self-help" variety, though I'd love to get fiction recommendations from you guys if you have them (I think the last fiction I got into was Hunger Games, embarrassing?) or really good non-fiction too.
TV
On our raging New Year's Eve, we binge-watched most of the first season of Twin Peaks on Netflix, which I had never heard of and wasn't at all interested in starting but O wanted to watch it out of curiosity after hearing how the show is coming back for a revival soon.  Uh… it's pretty entertaining.  It's a murder mystery drama from the 90's that gives me a kind of Stranger Things vibe being that it's nostalgic of a similar time.  Really eerie, a bit kitschy and corny, but fun.  O heard season 2 isn't nearly as good though, which we haven't started yet.  Anyone watch it??
MUSIC
Was craving something familiar and nostalgic last month to break up all the Christmas music and I revisited one of my favorite artists and went down a replay rabbit hole.  I love all the songs by Odesza, they're amazing live, and really great to work to, or at least electronic music is usually my preferred background noise.  If you're unfamiliar and curious, you can check out my favorite song of theirs here.
INSTAGRAM ACCOUNT
This one's for the dog lovers.  Are you following @wolfgang2242?  This man has to be one of the most genuinely kind-hearted people in existence.  He adopts senior dogs (he has 9) and shares about his life with them.  I smile, I laugh, I cry, I weep at the things he posts.  Heart-warming, funny, but also some heart-breaking and profound words about our bonds with dogs.  I only wish he posted 900 times a day.
Other Posts You Might Like