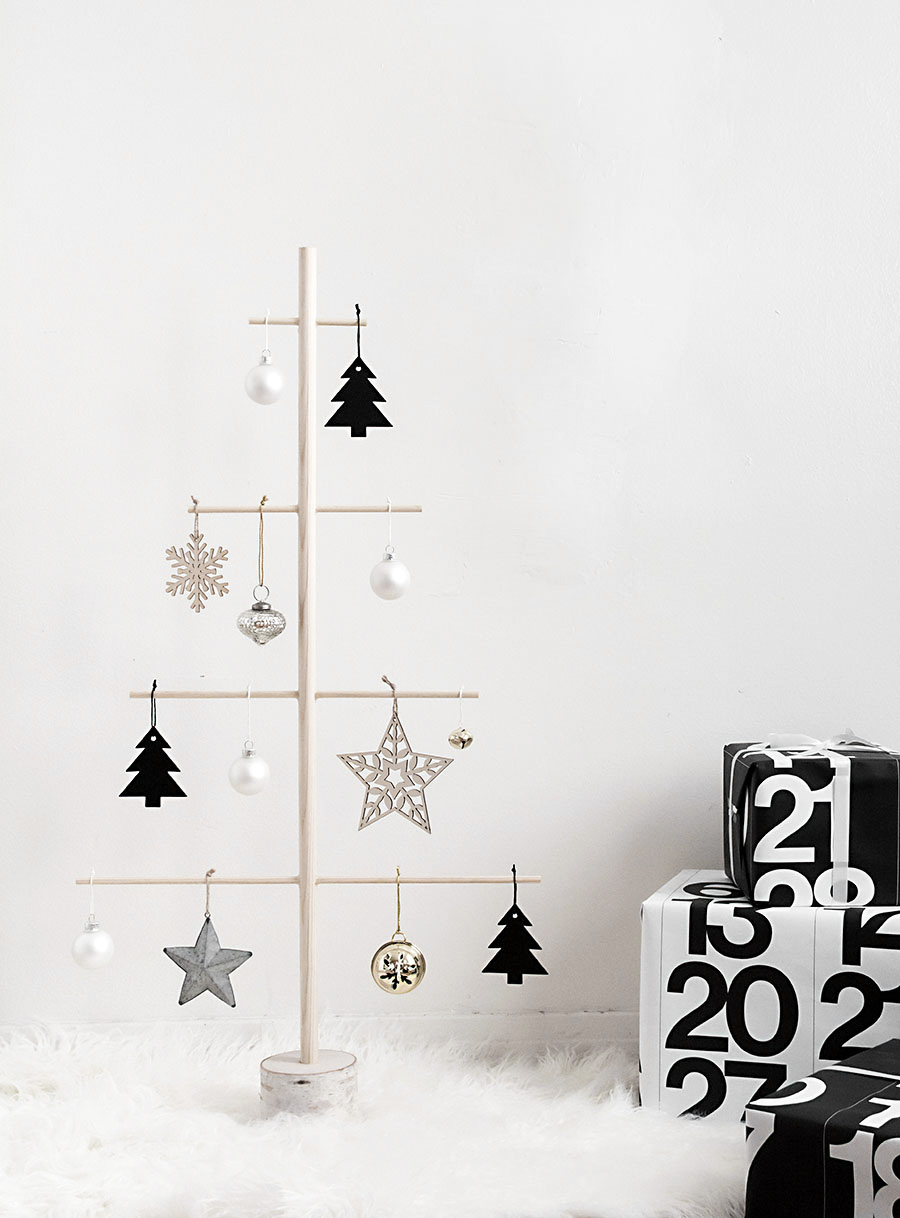 This started as a wall hanging but failed and ended up here, which is not a fail because the point was to make a Christmas tree alternative that doesn't take up much space AND to have somewhere to hang some of my collected ornaments that didn't make it onto our big or little tree.  How many trees is too many for one home??  We are now at three with this one, but they're all in different rooms.  Let's say one per room is a minimum, ok?
You'll also have to forgive me that I don't have step-by-step photos for you because I made this at night and didn't want to wait till the next day to do it (it is so liberating not having to photograph the process, aah!!)  The instructions are easy enough to explain though and hopefully you have no problem following along.
Materials:
-3/4″x36″ wood dowel
-1/4″ diameter wood dowel cut to the following lengths: 5″, 10″, 15″, 20″ (use a saw and mitre box to cut)
-drill
-1/4″ and 5/16″ drill bit
-3/4″ spade bit
-4×4″ birch log (from Michaels)
–e6000
On the 36″ wood dowel, make four markings 8 inches apart down the length of the dowel starting at 3 inches from the top.  Use the 1/4″ drill bit to drill four holes all the way through where the markings are.  If you don't have clamps, you will need someone to help you hold the dowel still.
Use the 3/4″ spade bit to drill a hole in the center of the birch log at least an inch deep.  Stick the wood dowel into this hole
Now that the big dowel is secure in the birch log base, insert the 5″, 10″, 15″ and 20″ dowels into the big dowel's holes in ascending order from top to bottom.
If the fit isn't tight enough or you want the small dowels to be extra secure, dab a generous amount of e6000 on the middle of each small dowel before inserting into the holes.  Once in place, squeeze a generous amount of e6000 around the holes on each side of the big dowel where it meets with each small dowel.  Let completely dry before hanging ornaments (overnight is a good amount of time).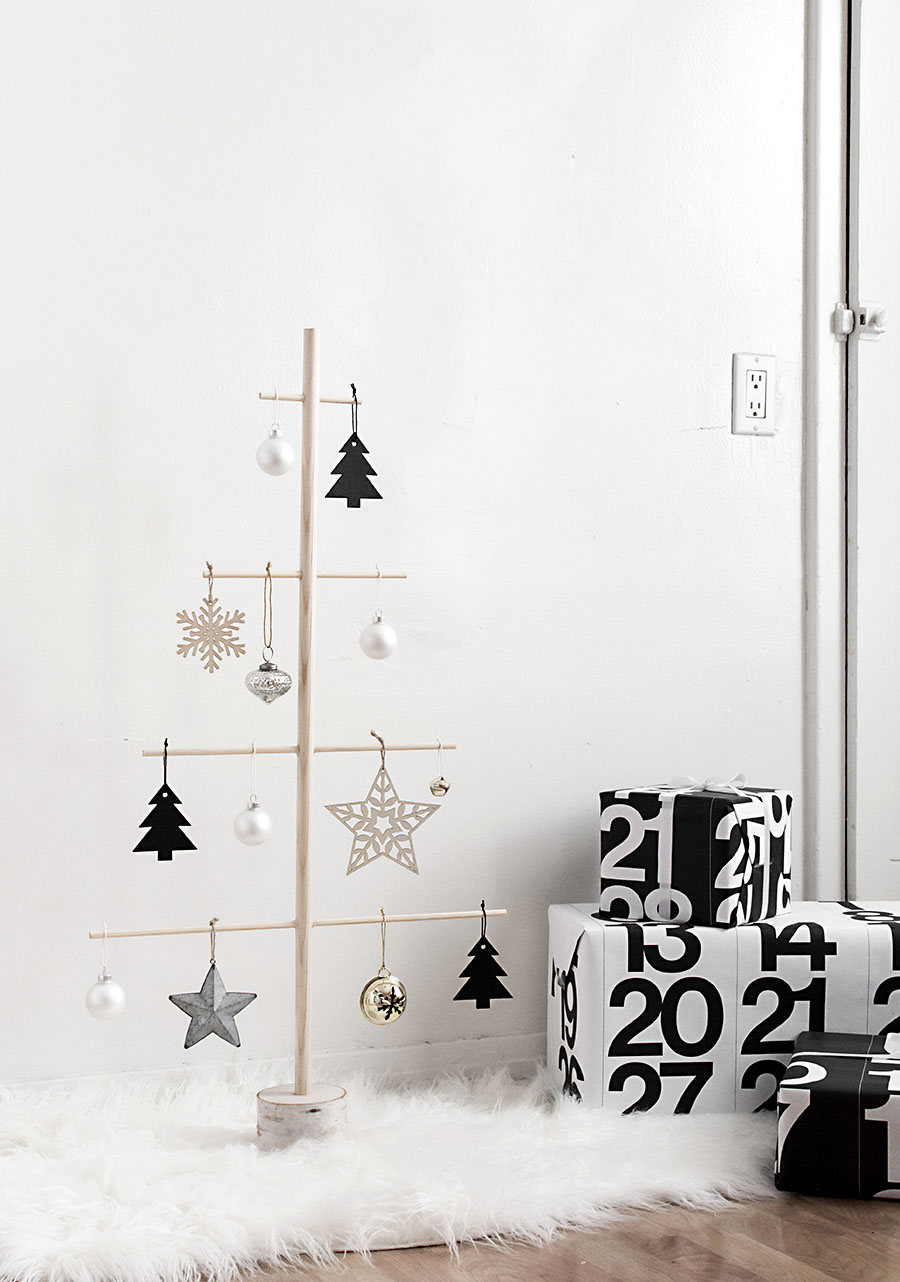 Last year O wanted to start the tradition of getting a new ornament each year, which I love but most likely not more than having a themed tree ha, hence my need to do multiple trees.  This year especially I came across single ornaments I really loved and though they would've looked great on our tree, I felt like they deserved a separate place to be displayed more specially.  It'll take a few more years to fill this one up completely with only one-of-a-kind ornaments, and now having a specific place to put them is making me even more excited to continue this tradition.
Do you collect or have a collection of special ornaments?  And the other burning question… do you have more than one tree in your home??
Other Posts You Might Like