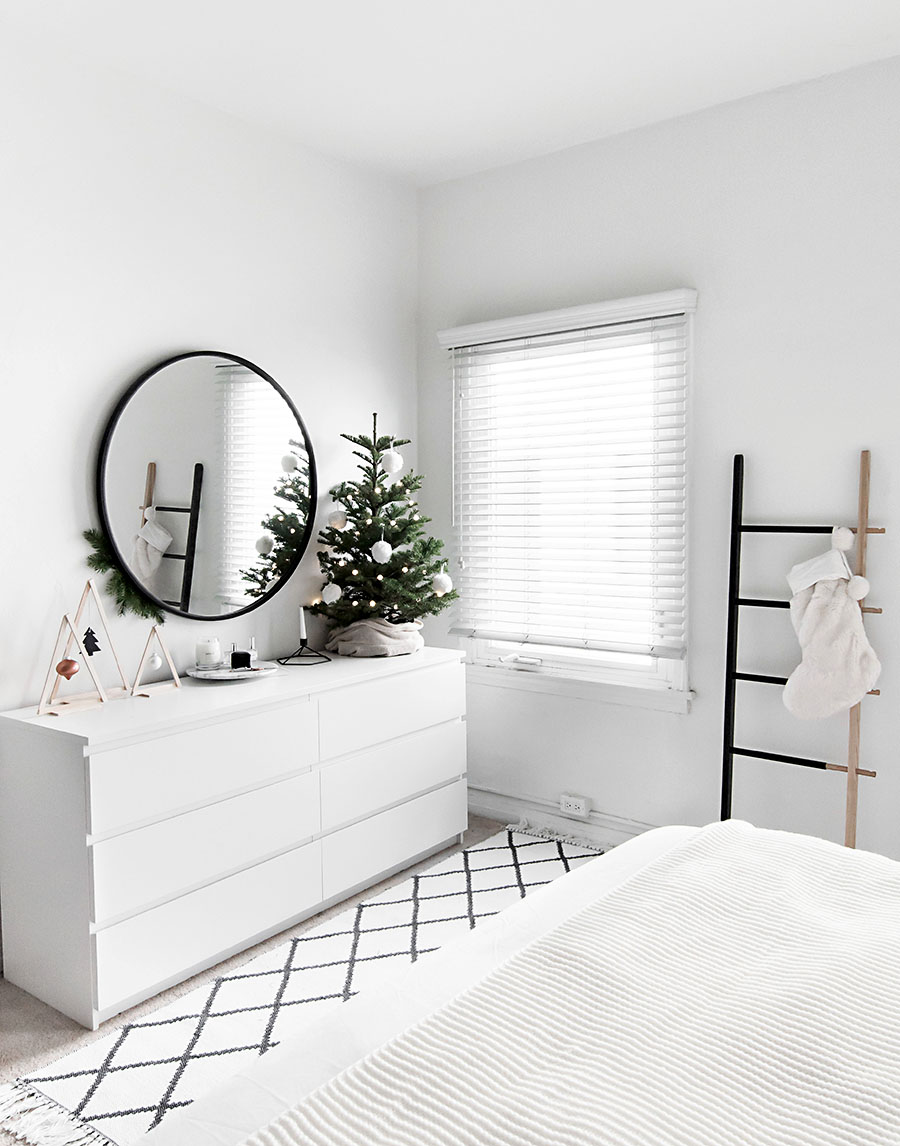 This is the first time Christmas decorations have made their way into our bedroom and it's definitely going to become a tradition because this has absolutely made life better.  It started with my years of inability to commit to getting a large real Christmas tree, then meeting the perfect mini tree at a tree farm last week, then putting it on our dresser, then deciding let's keep going why not.
I continually put a ton of effort into keeping our bedroom a sanctuary, free of clutter and the chaos of my blog projects that have taken over almost every other part of our home, but not here.  This is the safe space, which in a weird way meant that here is where we can really enjoy some festive decorations without the mess of everything else that's going on.  I say "weird" because I'm not entirely sure how to say what I'm trying to say, haha!   Am I making any sense??
While there are traditions of decorating mantels (don't have one) or porches (don't have one) or entryways (tackling that one next), the bedroom made the most sense for letting out my compulsion to Christmas-fy things and maximize enjoyment of them.  After all, this is where I start and end my day, and it's so good to see this cutie little Christmas tree first thing and last thing.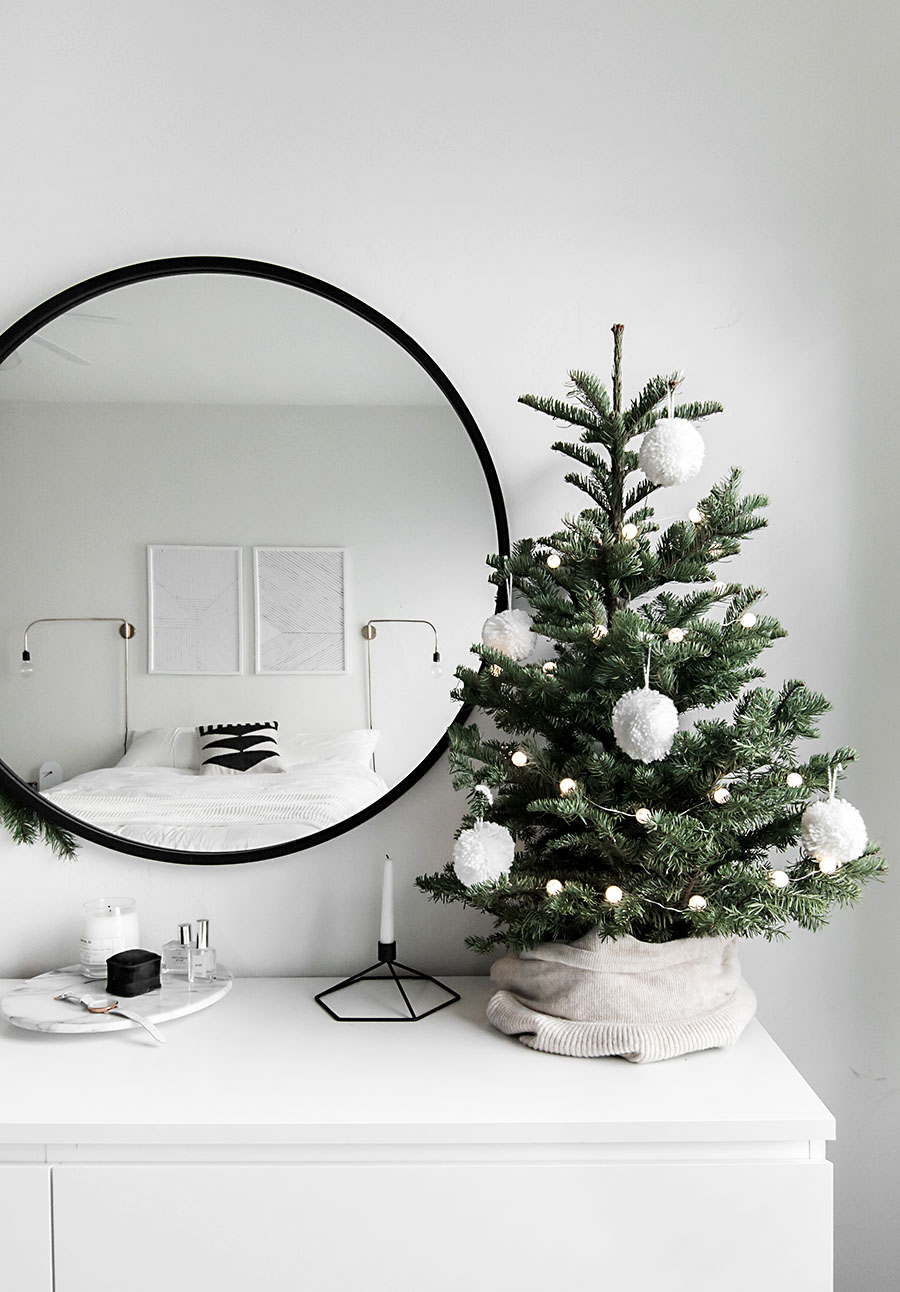 I decorated her with pom pom ornaments and battery powered shimmer lights.  She's sitting in a holder I got from the tree farm that looks like a green dog bowl, which is fine, but I covered it up by wrapping an old scarf around it.  I also used the scarf to tuck in and hide the battery pack in the back for the lights.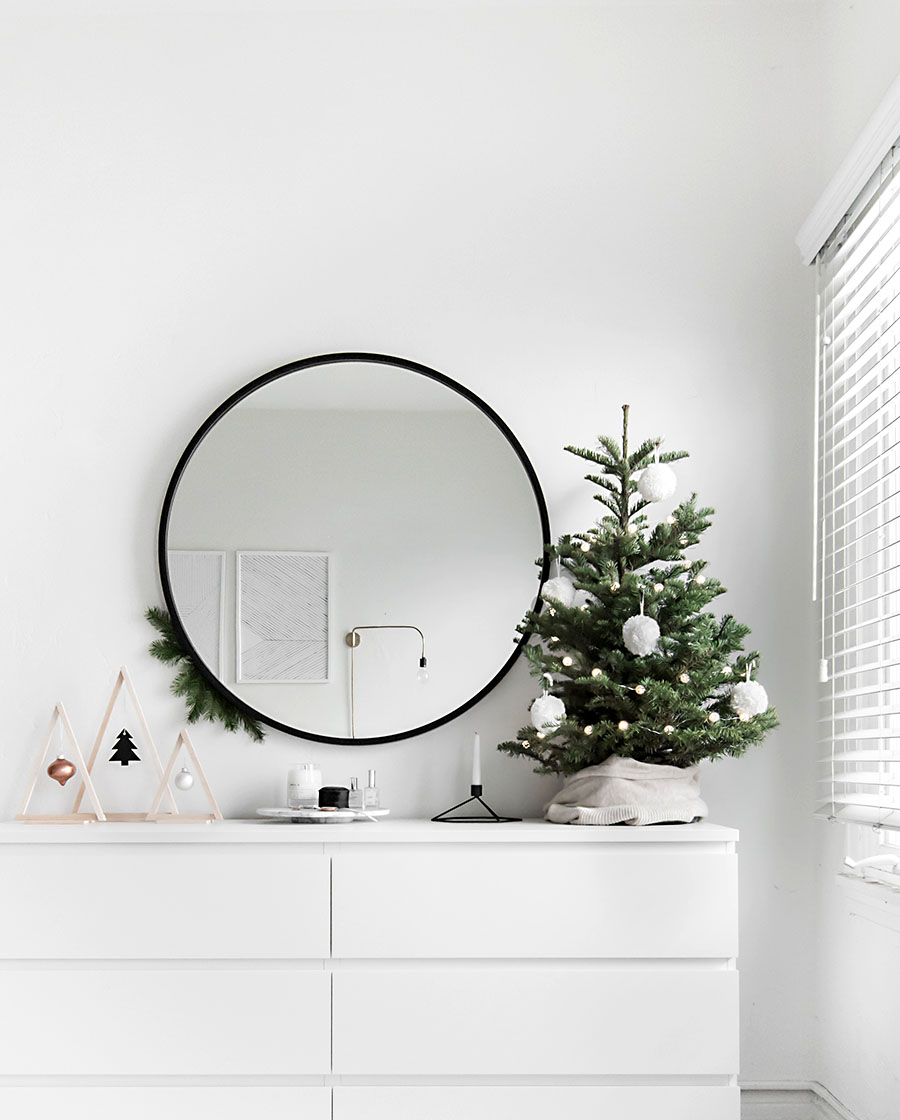 These mini wood Christmas trees are one of my favorite DIYs from last year and are really really really easy to make (you can check out that tutorial here).  I almost didn't remember to give them a come-back this year if it weren't for wanting to decorate this dresser.  I LOVE the simplicity of displaying a few good ornaments, and it's also great for displaying collected ones that didn't make it on to the tree.
I slipped in some pine behind the mirror because I thought it would look really cute next to the wood trees.  I didn't secure them in anyway, just the space between the mirror and the wall is holding them in place and if you accidentally swiped them they'd probably fall out, ha!  But so far so good.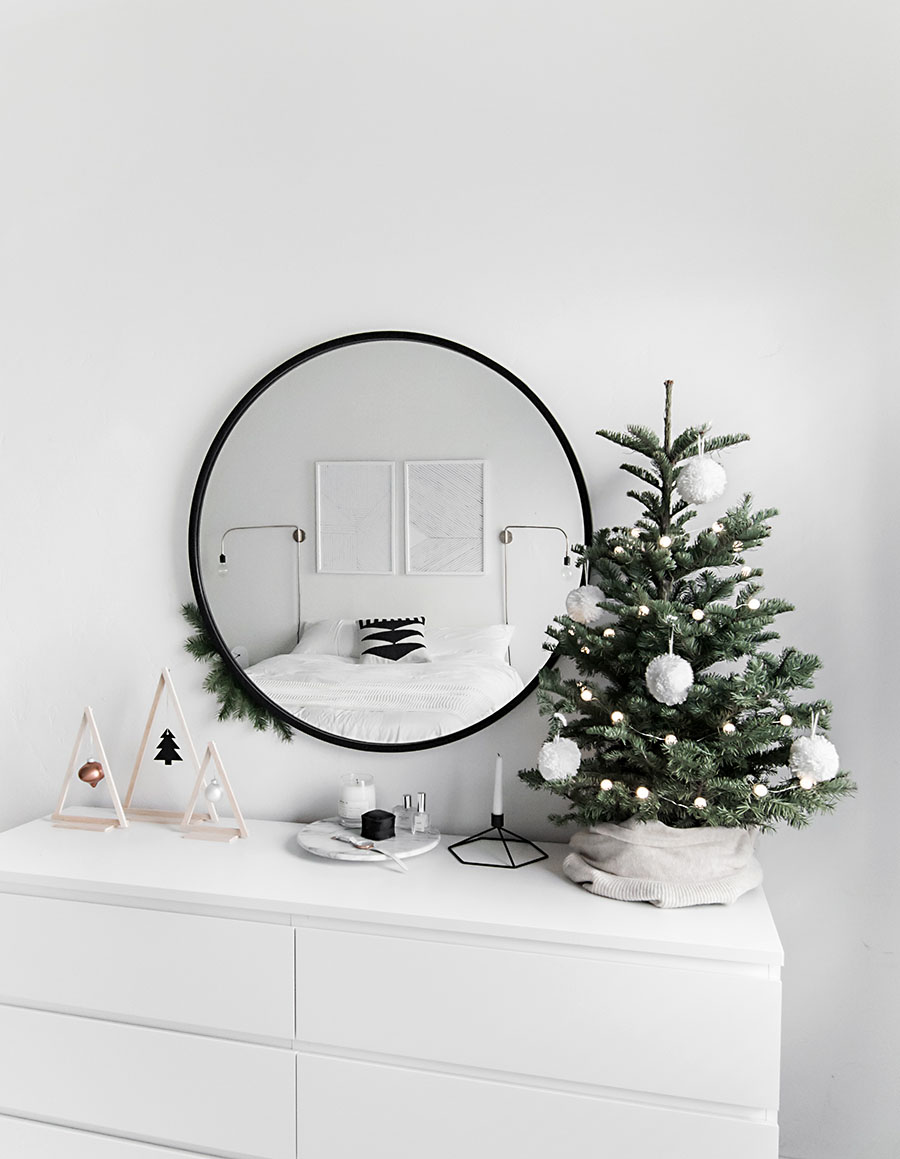 This sight gives me pure joy and really didn't take much to put together.  I'd say that I'm so satisfied with this Christmas-fication that I'm almost done with bringing in all things Christmas.  I'm no done yet though ;)  Have you been decking out your home too?  Are your decorations contained to only one or a few places?
Bedroom sources below!


Other Posts You Might Like