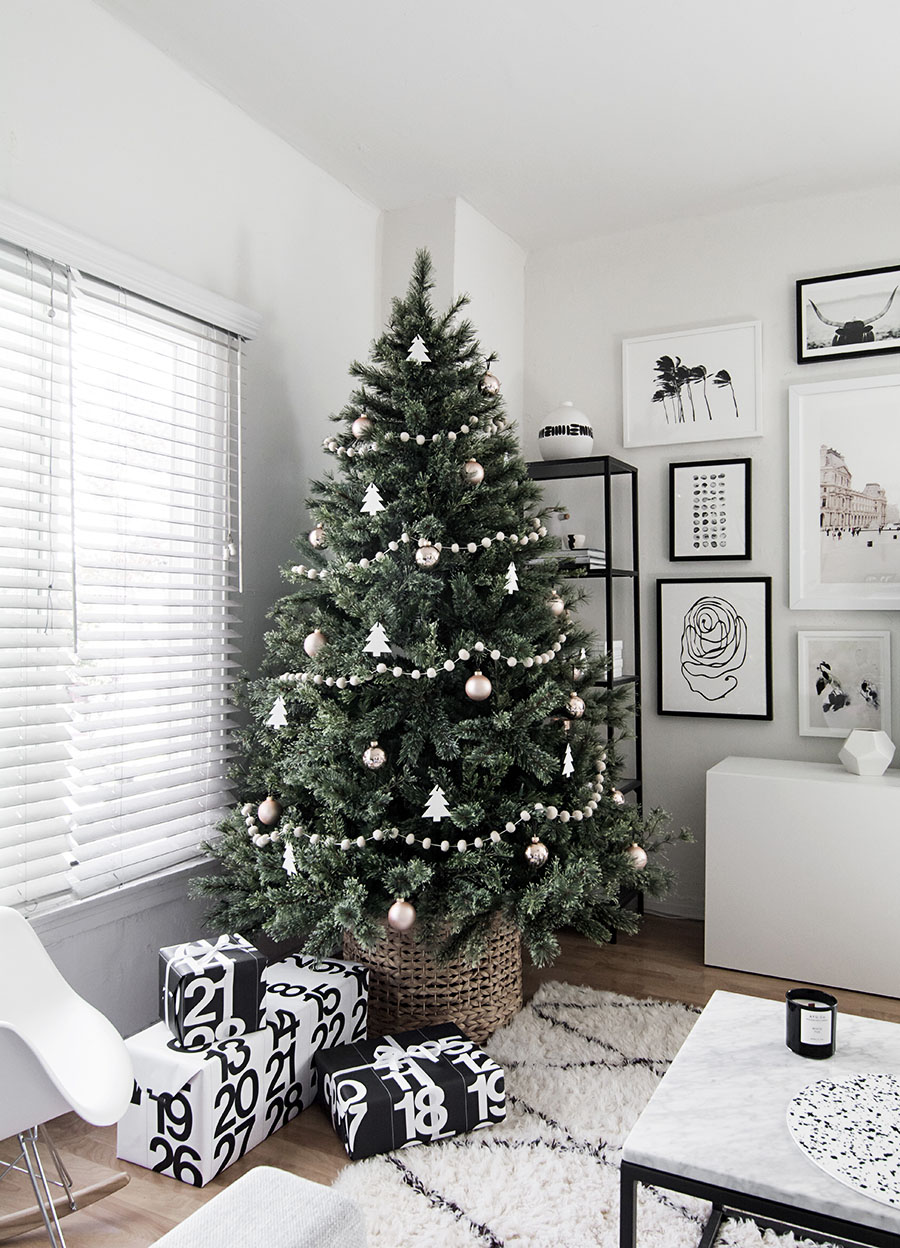 Each year I see this going down one of two ways.  Either I put the tree up in December and not take it down until late January because I felt like the season went by so fast and I'm just not ready to part with my tree, or I put it up in November and build up massive premature excitement for my favorite holiday and by the time December 26th comes I am so thoroughly sick of it all that I'm ready to put everything away immediately and move on to the new year.
Having gone through both, I say November wins!  I don't think I would have tried out November if it weren't for the yearly Michaels Makers Dream Tree Challenge, but having done it I've found that just this one task of putting up the tree earlier makes December so much less hectic and thus, more fun.  So for my dream tree this year, I partnered with Michaels to pick from their assortment of trees and decorations and create a very simple, minimal, and Scandinavian inspired tree <— always my dream, you know that ;)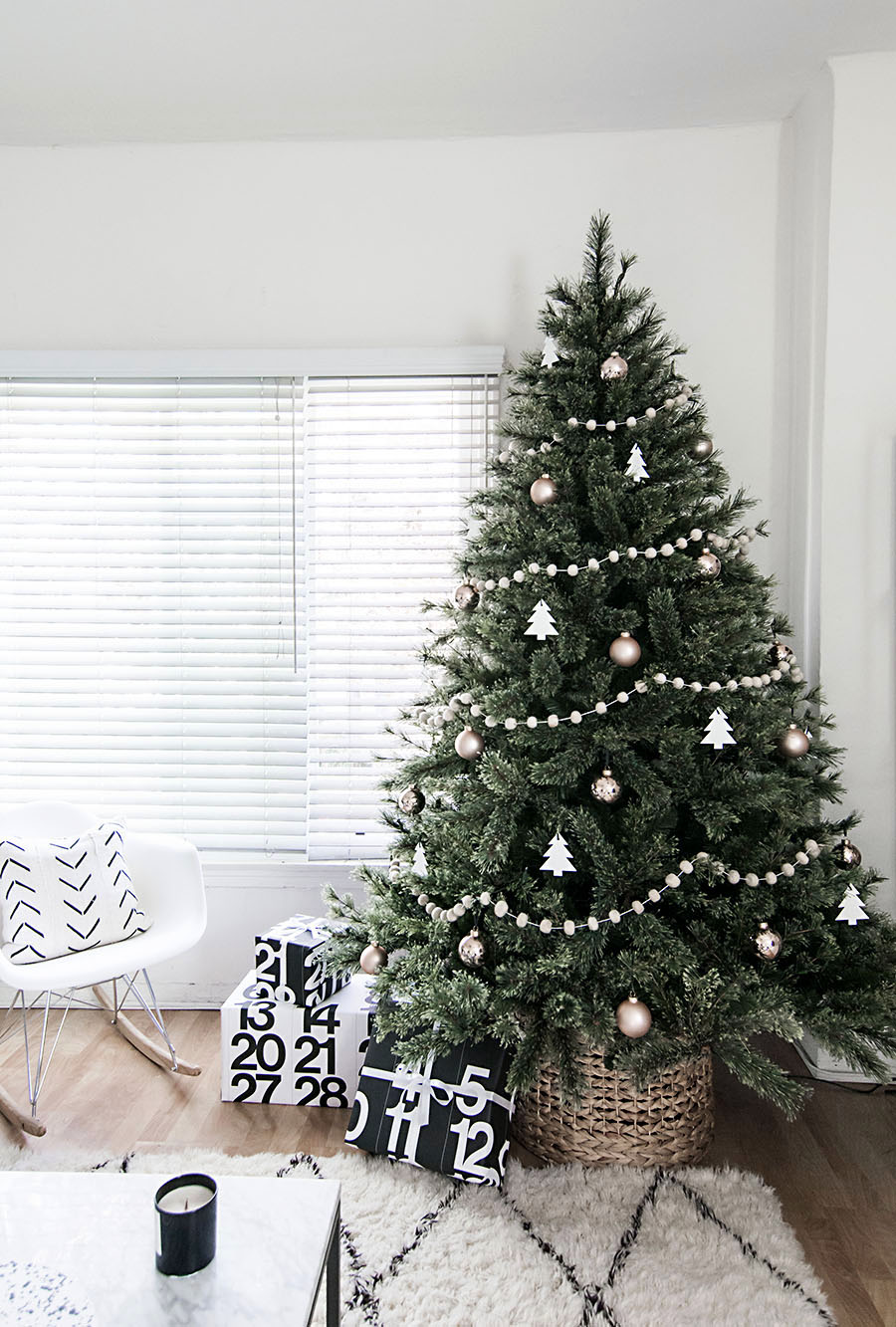 The tree is a 7.5 ft Jasper and while I don't think it'll fool anyone, it is by far the most realistic looking faux Christmas tree I've ever lived with.  It's conveniently pre-lit, although this year I've found I'm preferring an unlit tree.  Still, we light it up at night for our dose of magical glow (photos of that later in the post).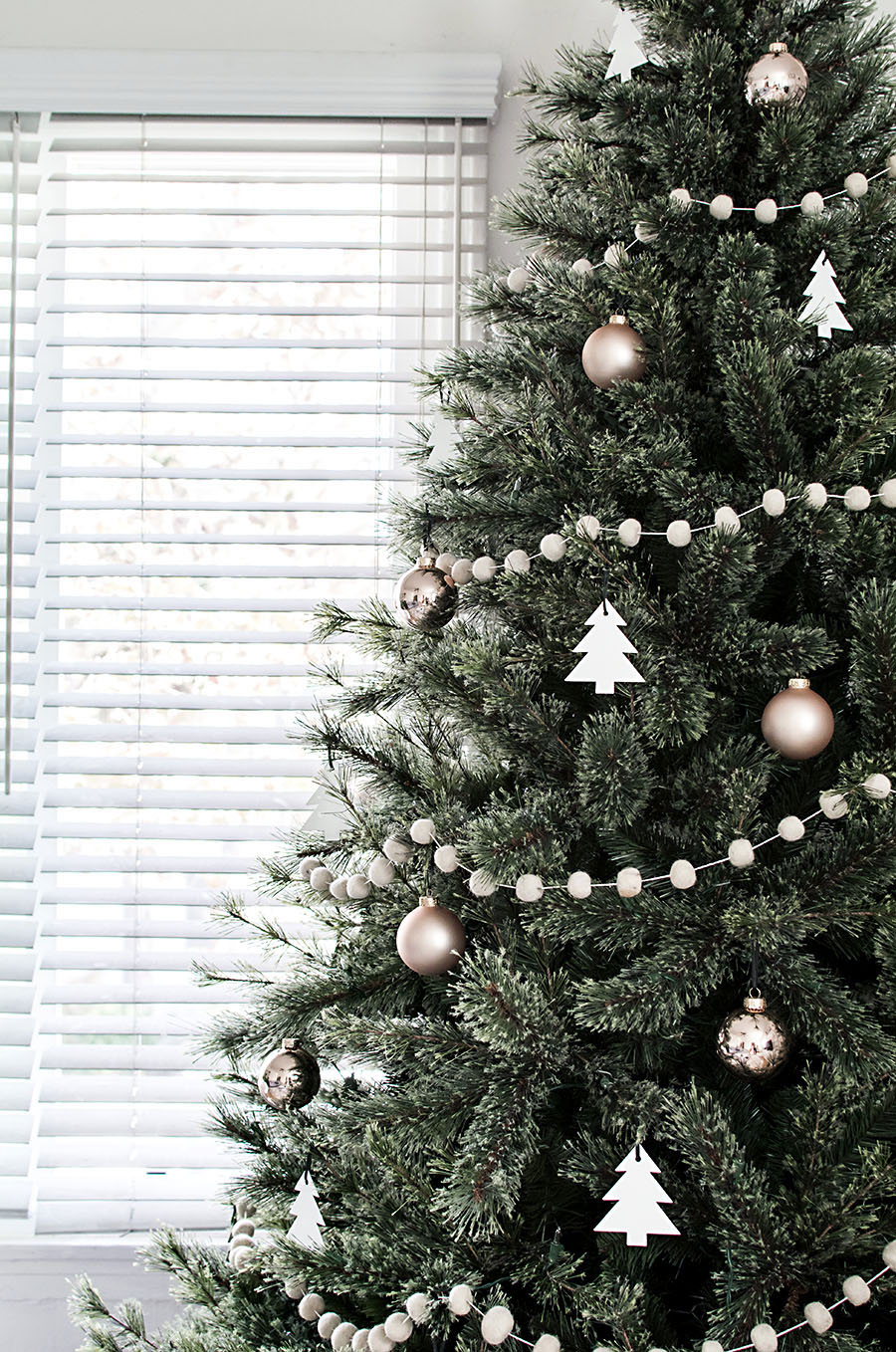 I kept the decorations to three different ornaments.  The first ones I picked out were the shiny and matte rose gold ornaments, which I was so excited about because as simple as they are, I don't think I've ever seen them anywhere before??  They immediately thwarted my original plans to do white ornaments only, but I still wanted some white on the tree to pop against the green, so I added in these tree shaped ornaments that are actually card stock gift tags I found at Michaels.  They're originally a kraft paper color but I painted them white and used thin black ribbon to hang them up.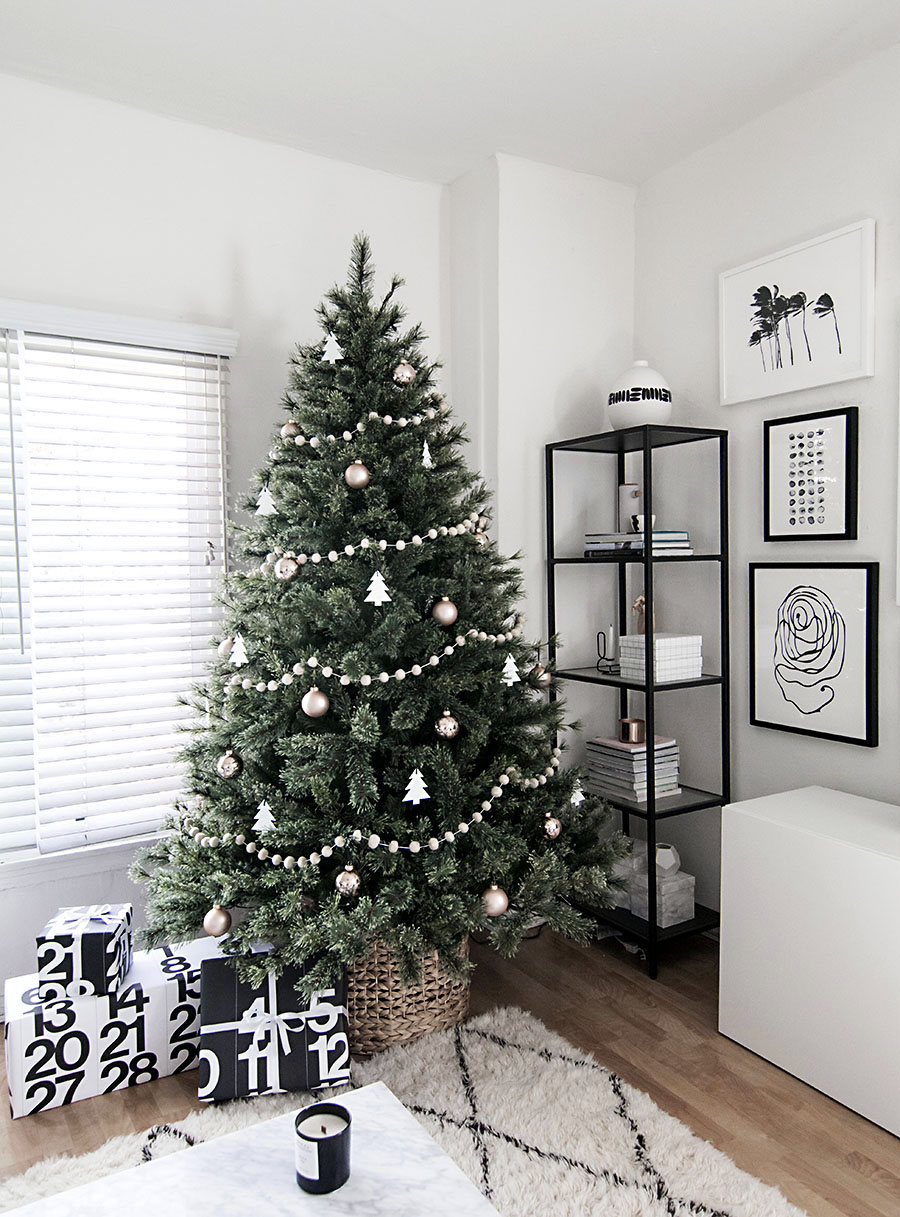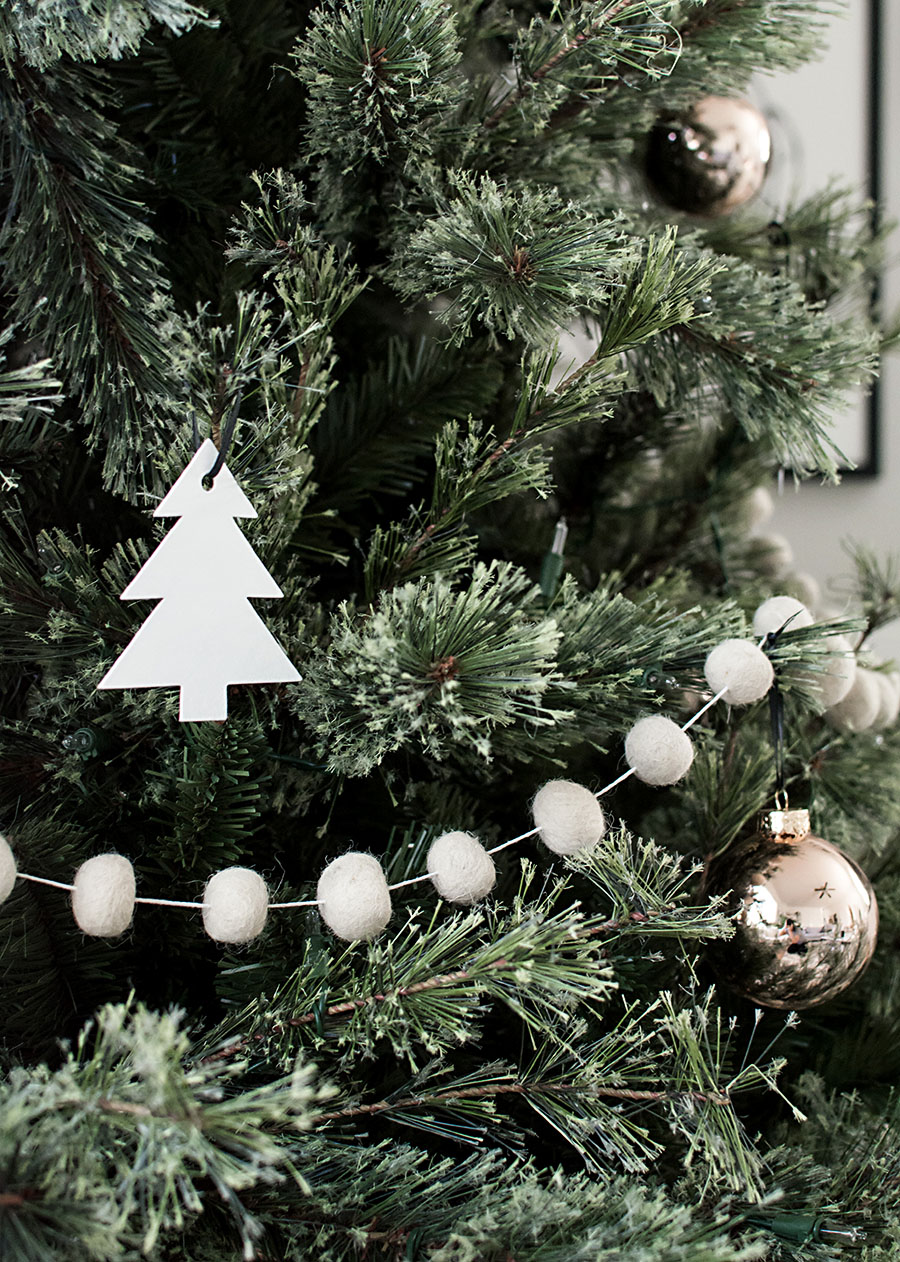 The felt wool ball garland is also a semi DIY.  Michaels had felt ball garlands that alternated between natural colored and red felt balls, but I cut them open and separated out the natural ones and re-strung then with 1-2 inches in between.  Possibly my favorite part of the tree and it took WAY less time than it would have to make those felt balls on my own.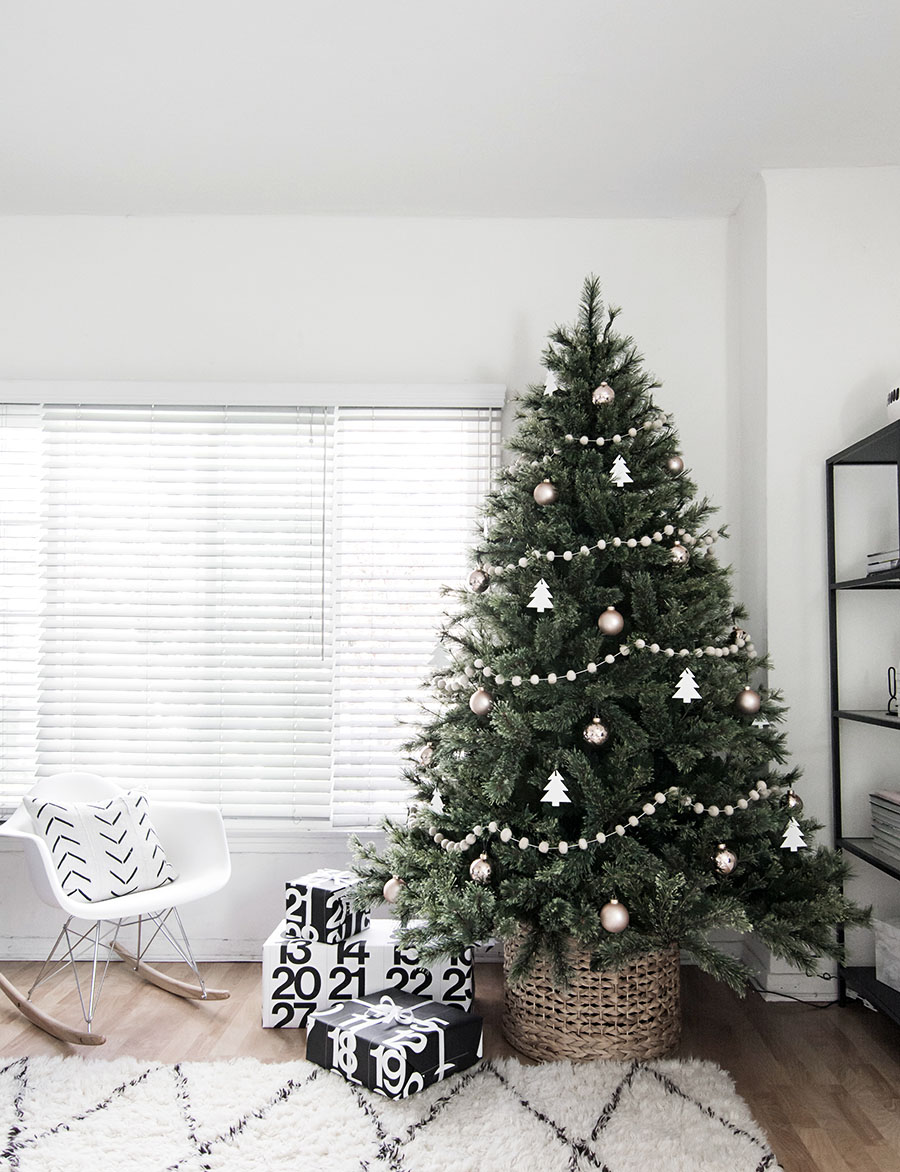 On that note I'll mention another favorite part of the tree.  I got that basket for last year's tree and knew It would be with us for all future trees to come, ignoring the fact that we have zero space to store it and it would inevitably become a part of my daily peripheral vision, and that is exactly what happened.  It spent the past year sitting in the corner of our kitchen collecting dust and predictably storing random things I didn't know where else to put, becoming an eyesore that O would regularly ask me to dispose of, but there it stayed, and all I have left to say is this: worth it.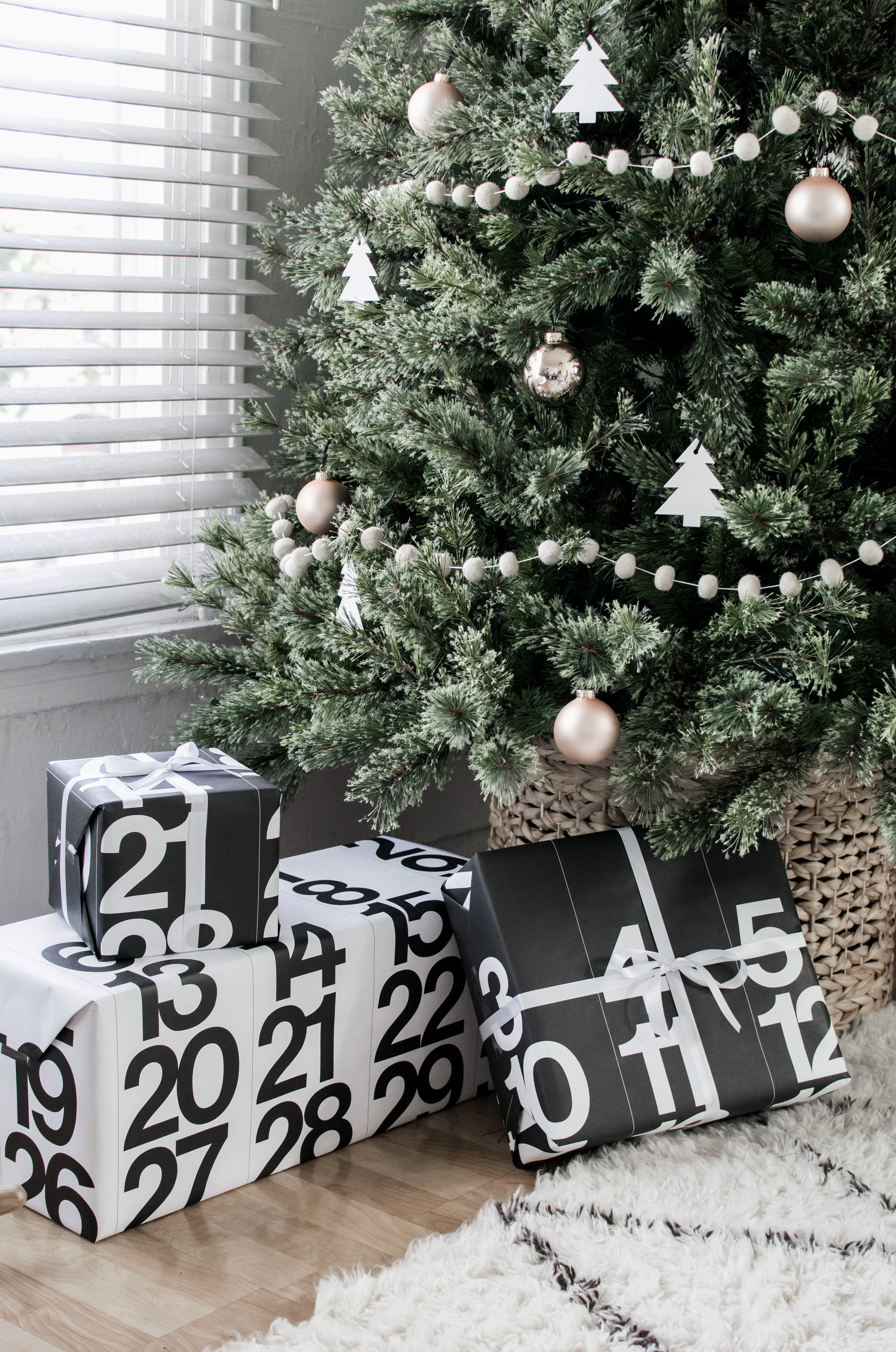 I got thrifty with the calendar pages I ripped off from my Stendig calendar, which I saved to use for wrapping paper this year.  Resourcefulness win!  I've seen this done a lot in other Scandinavian homes and love that it extends the use of those gorgeous calendar pages.  I'll continue getting this calendar every year so long as they keep making them.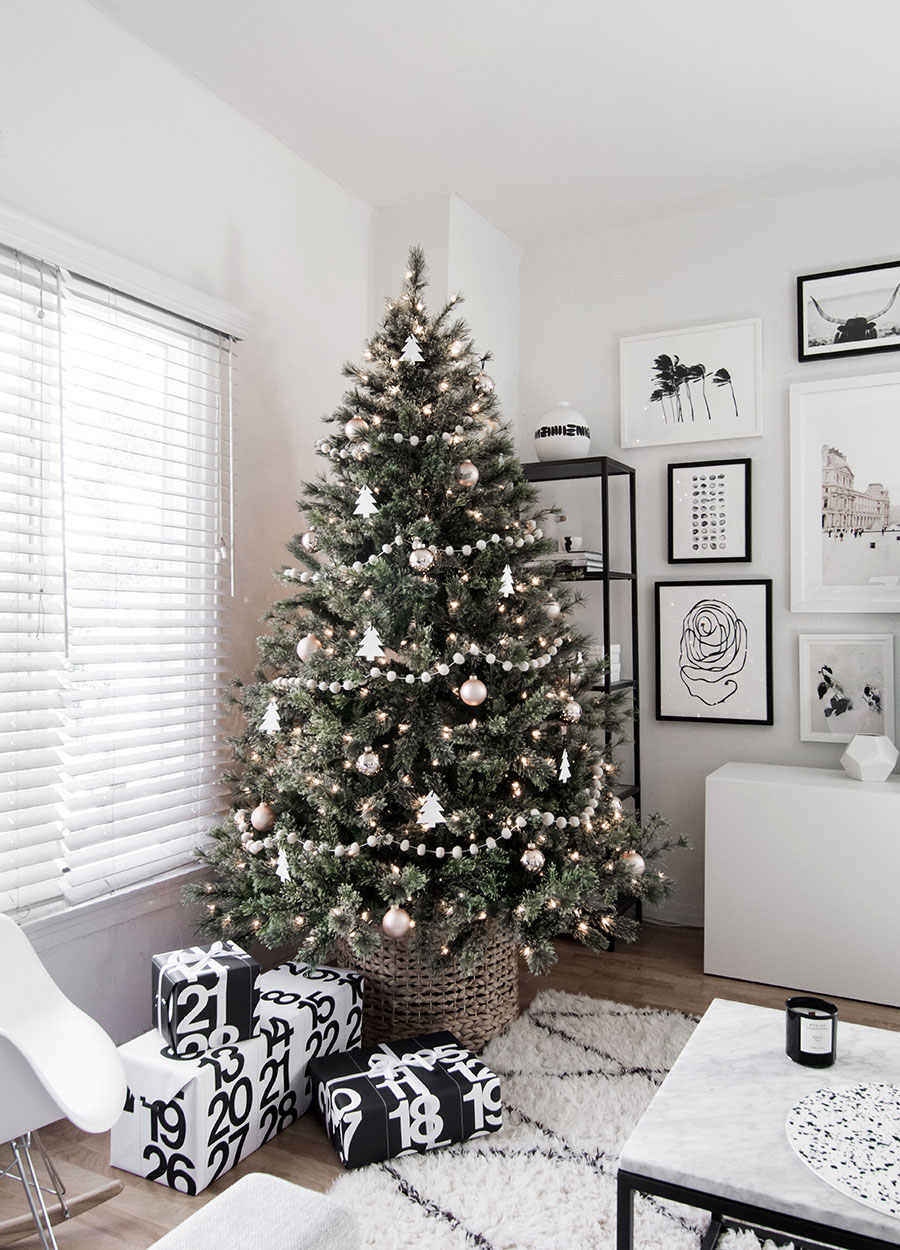 And here's the tree lit up!  Like with the decorations, I like keeping lighting minimal as well, though last year I added globe lights which I LOVED and I'm sure to repeat that idea with a future tree.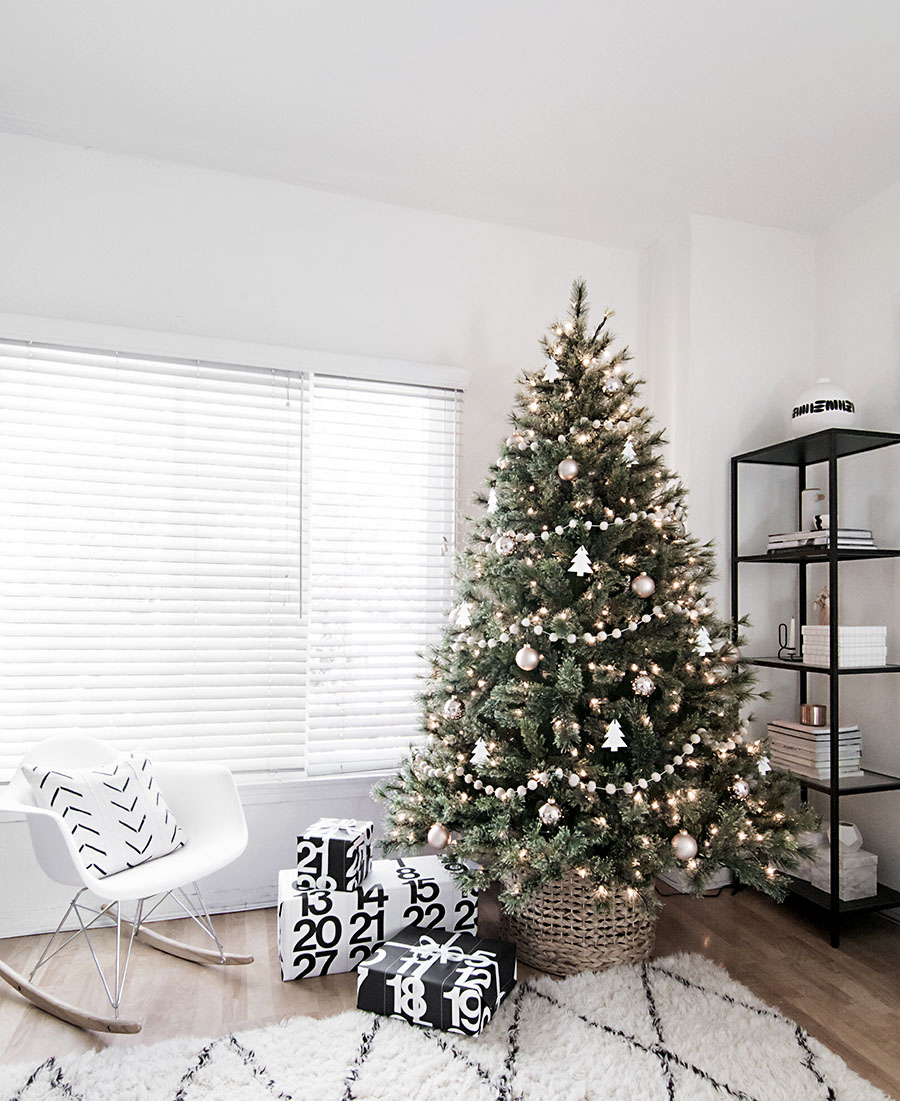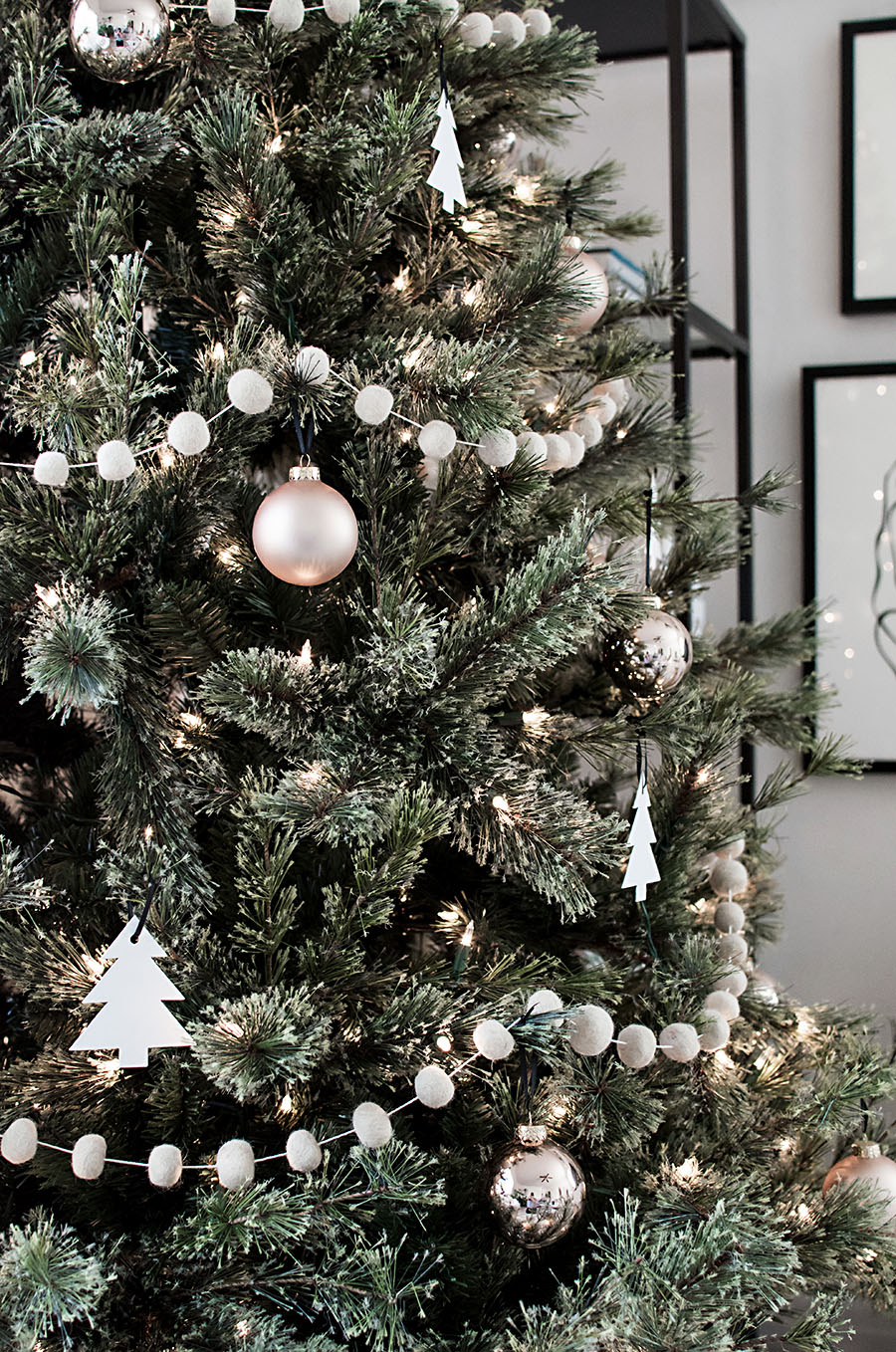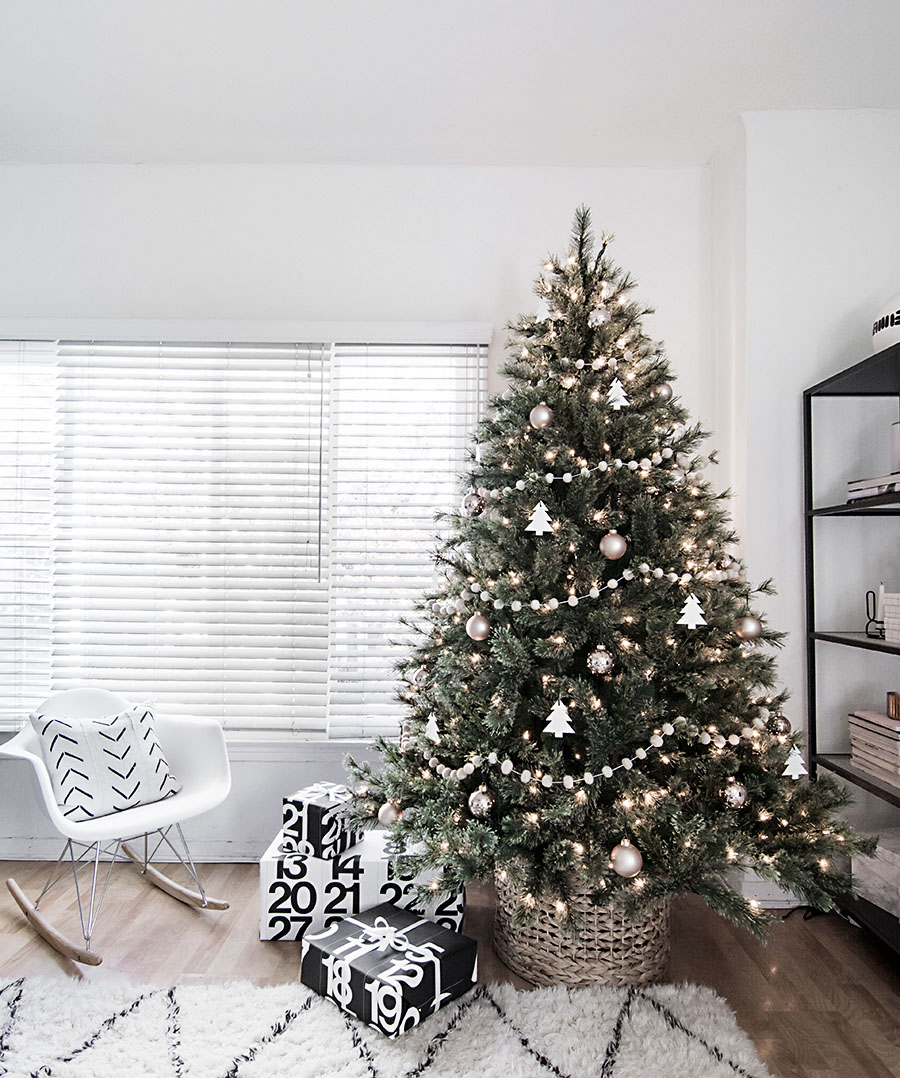 When do you usually put your tree up?  I'm also curious to hear if you're in the "not before Thanksgiving" camp!
To see the dream trees from the other Michaels Makers this year, check out the Michaels blog!
Other Posts You Might Like