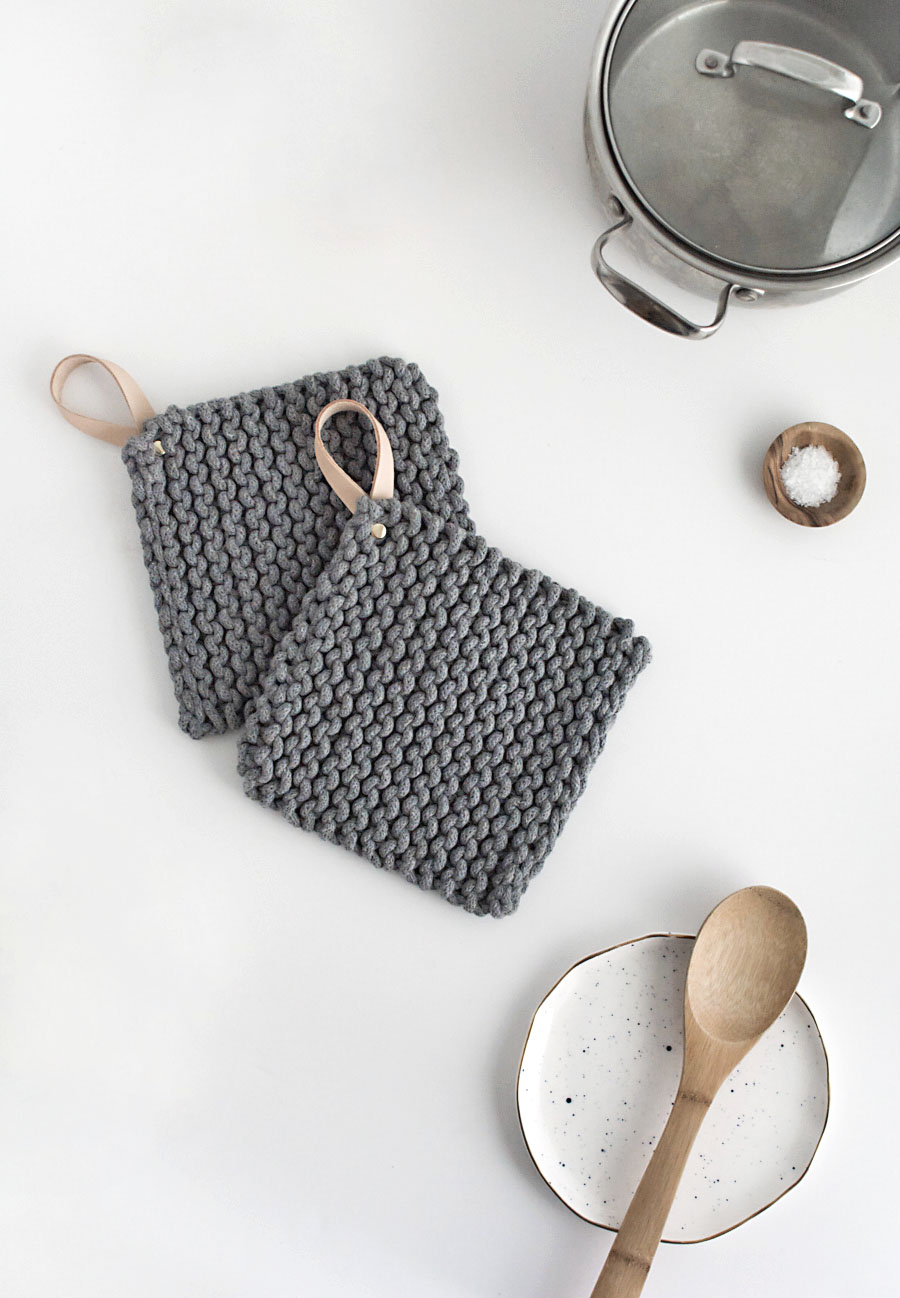 Knitting is SO relaxing.  It's easy to make the excuse that I don't have time to knit (or anything else, apparently my favorite excuse for everything) but when I finally got myself to start on this DIY that I've wanted to do for so long, I couldn't stop until I was done.  I was up late working on a deadline for something else and found myself reaching over for my needles instead to finish a second one of these potholders, reasoning I could do it real quick and it would be like taking a break.
Unlike that knit blanket last year that took me a lifetime to complete, these really can be pretty quick to do, especially using a thicker cord that doesn't require as many rows to be done.  I was inspired by these potholders which I not only thought were cool because of the leather handles but because they looked like they'd be easy to recreate, even for a beginner like me.  Definitely an excellent beginner knitting project with the bonus that it's really useful for the home and cute!
Materials:
–US 17 12mm 10 inch needles
–5mm cotton cord
–leather
–rotary cutter
–cutting mat
-ruler
–leather punch
–rivet kit
-hammer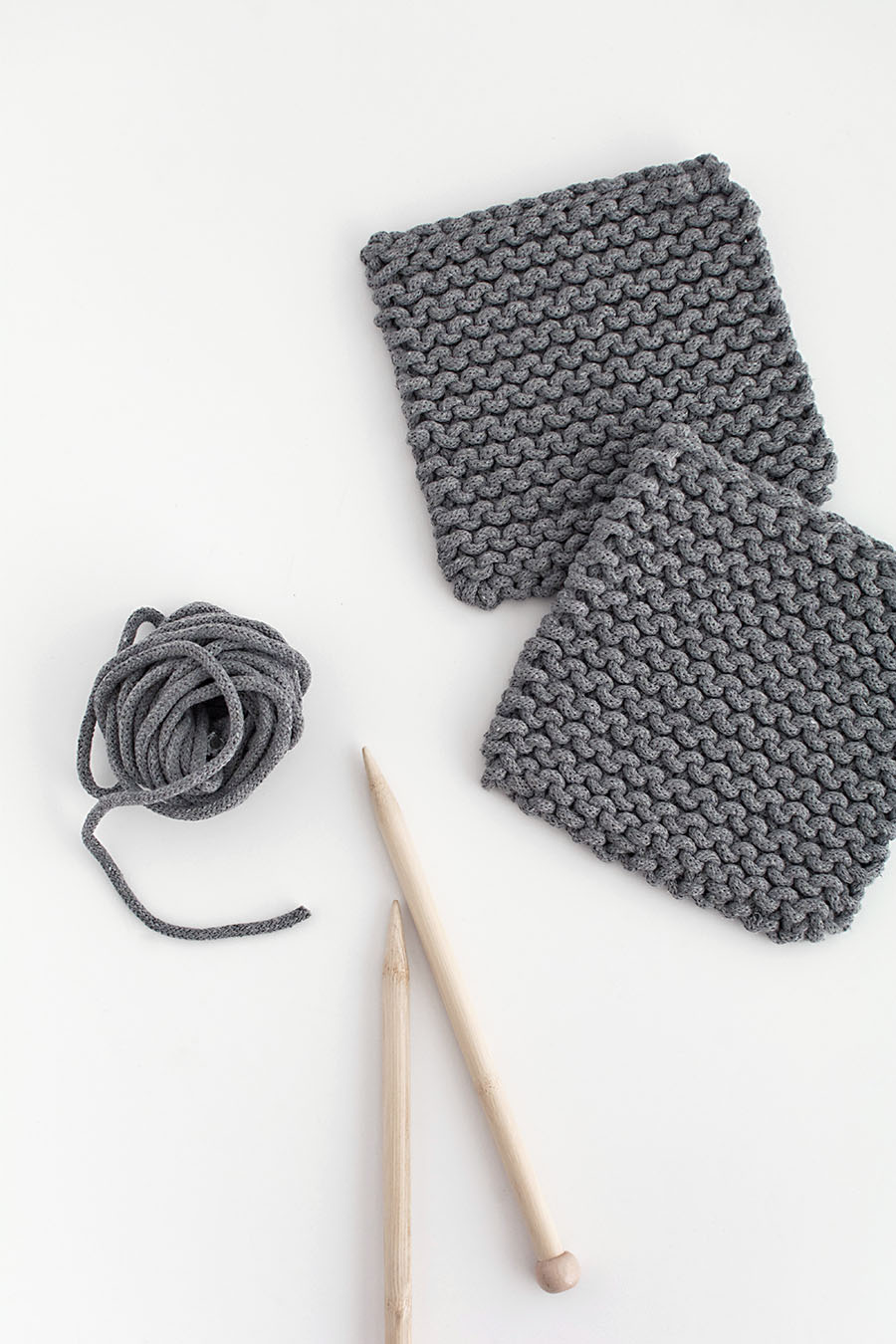 The pattern is super simple- cast on 14 stitches and knit 24 rows of garter stitch before casting off and weaving in the ends.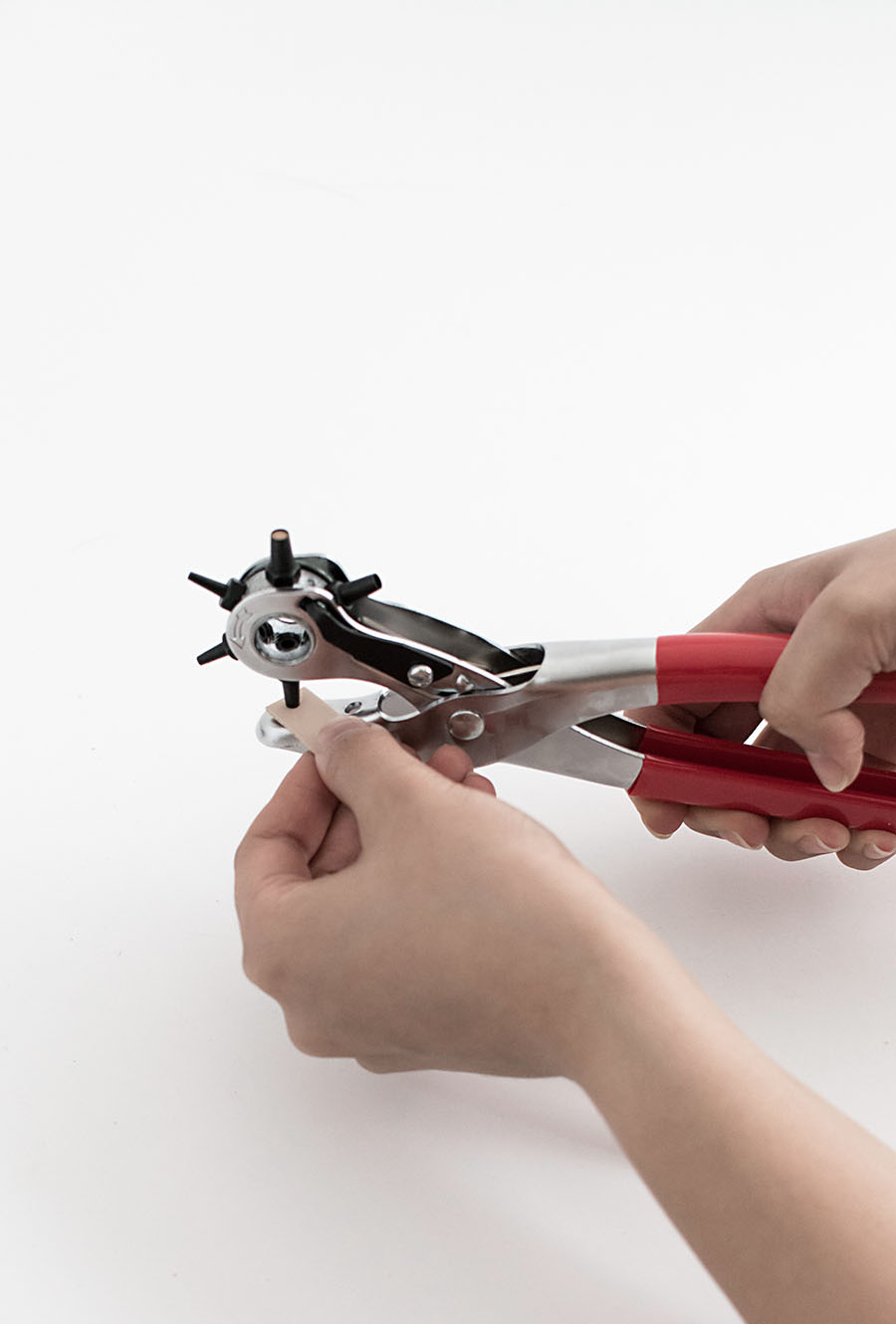 For the handle, cut a piece of leather roughly 7.5″ long and 0.5″ wide with a rotary cutter.  Using a leather punch, punch a hole at each end of the leather.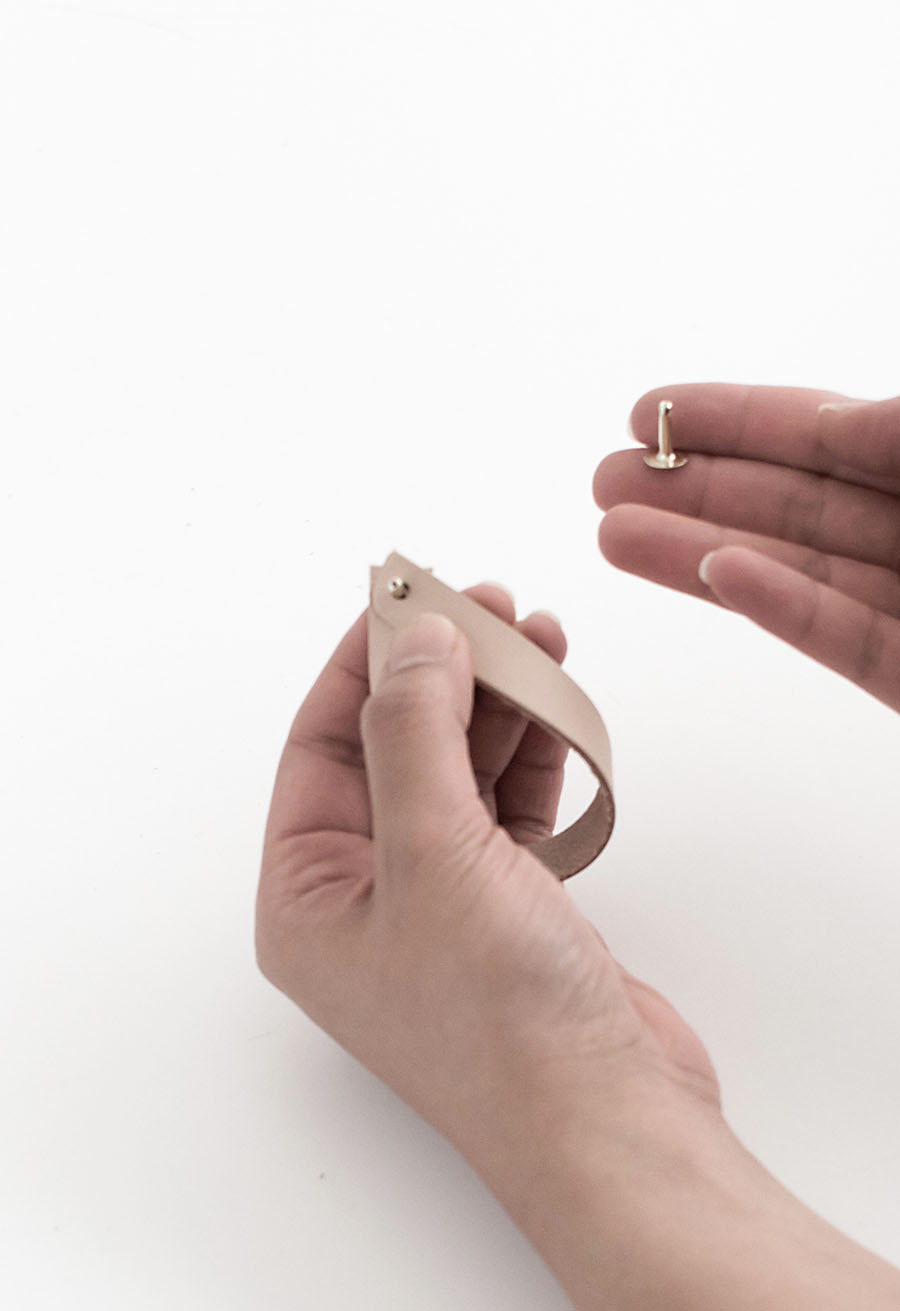 Hold the ends of the leather together so that the holes overlap, then insert a rivet backing from behind.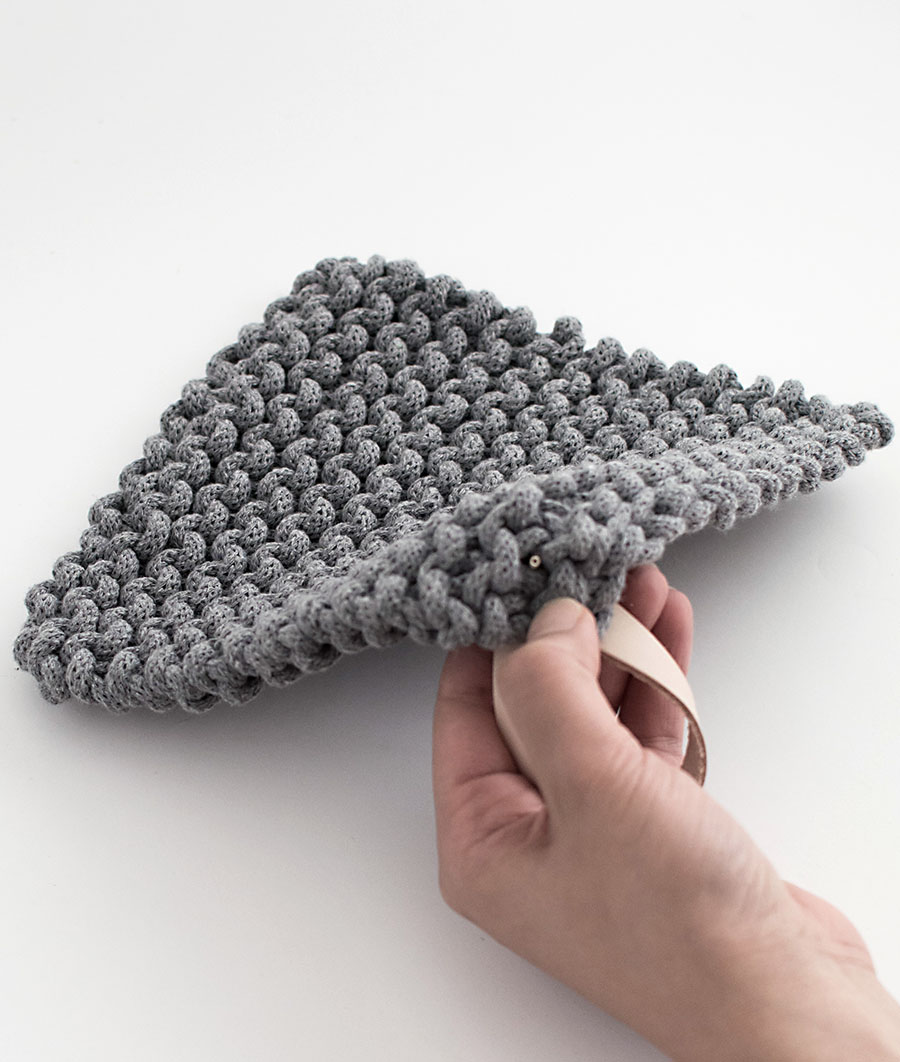 Push the rivet backing through one corner of the potholder then snap on the rivet cap .  Note: it might take a few tries to first find the tightest stitch to put it through, otherwise the rivet will slip through.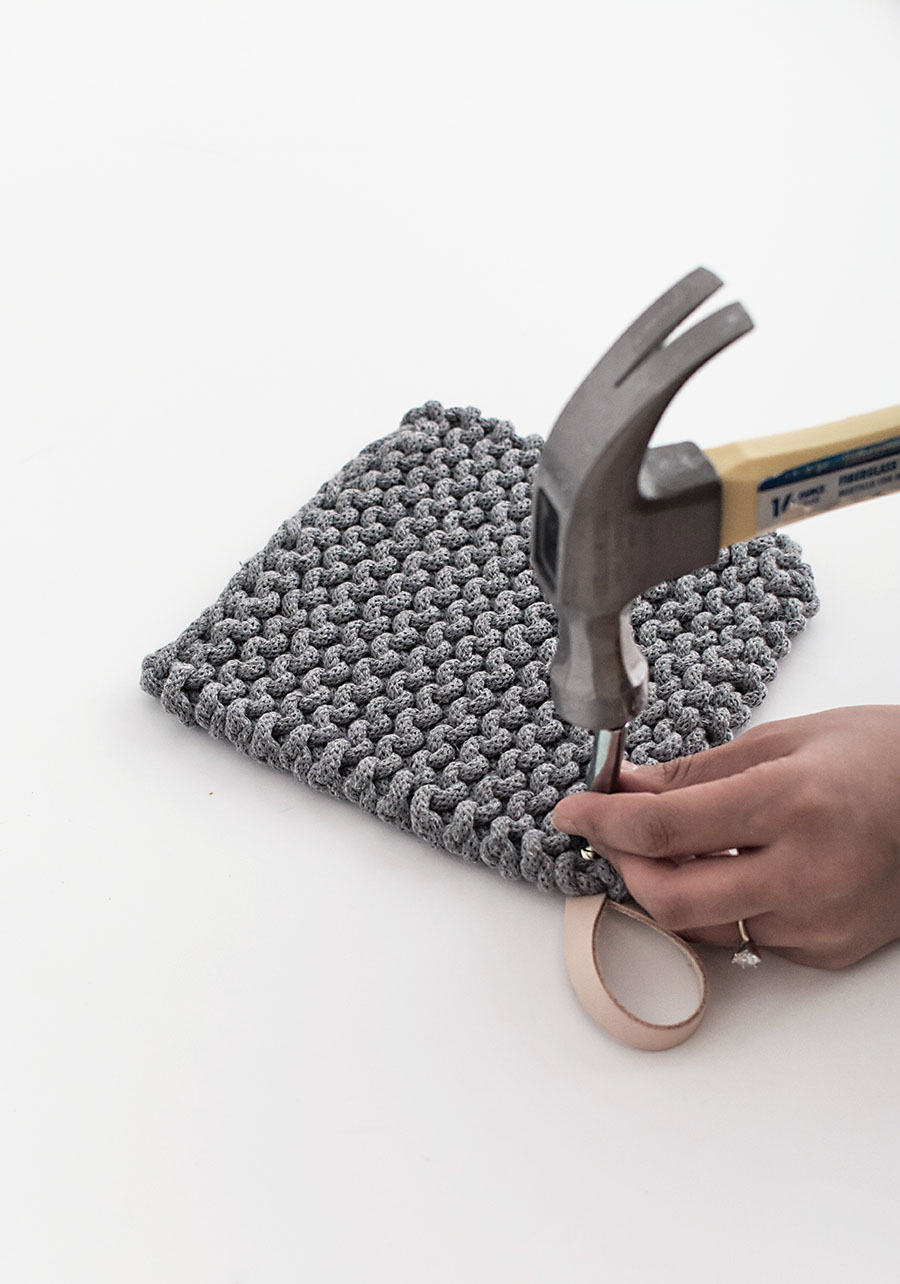 Use the setter, anvil, and a hammer to pound the rivet shut.  A few strong taps will do it.
The leather handle is definitely optional and you can easily do without it, which would make this potholder easier to put in the wash, but MAN the leather handle is my favorite part.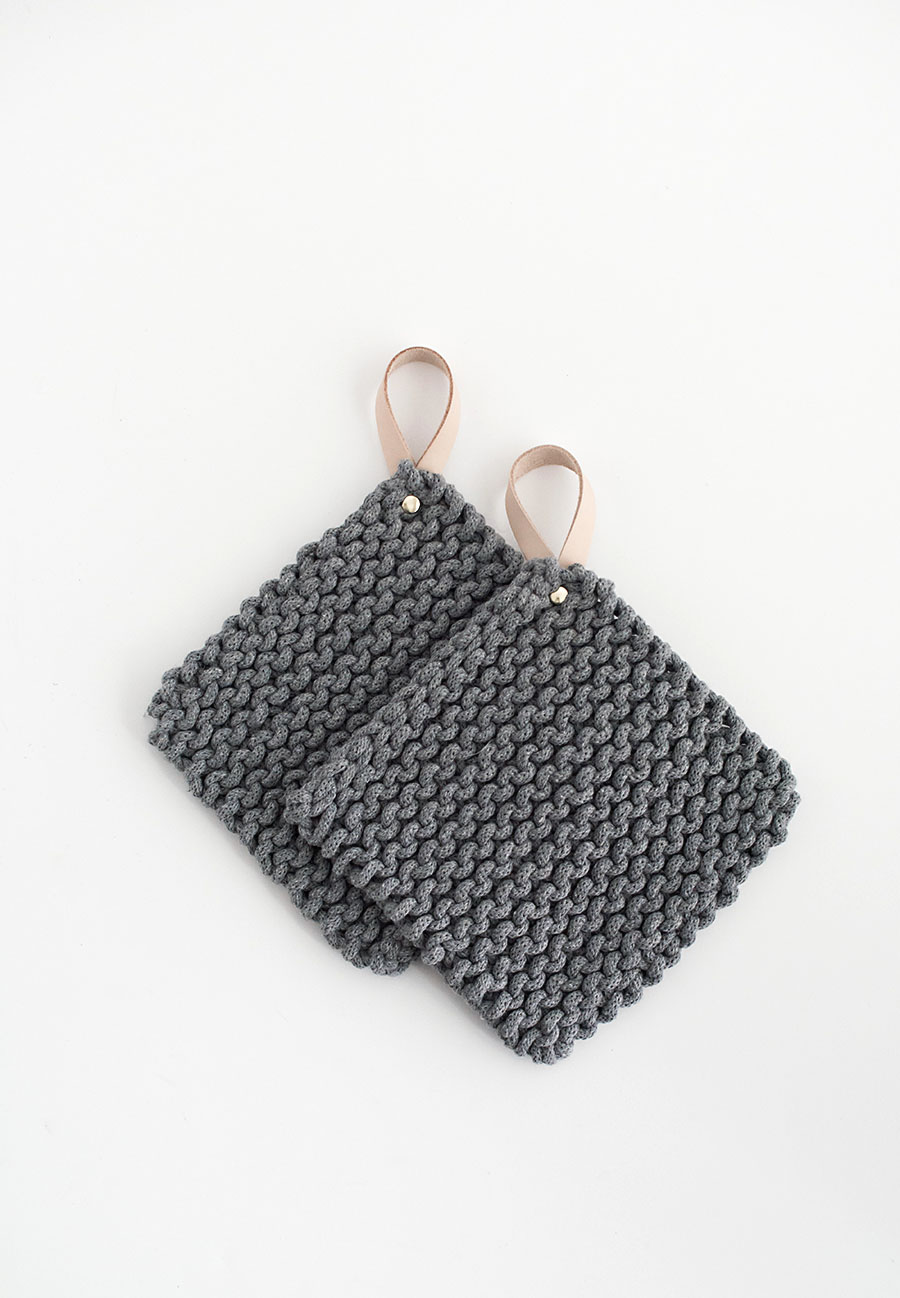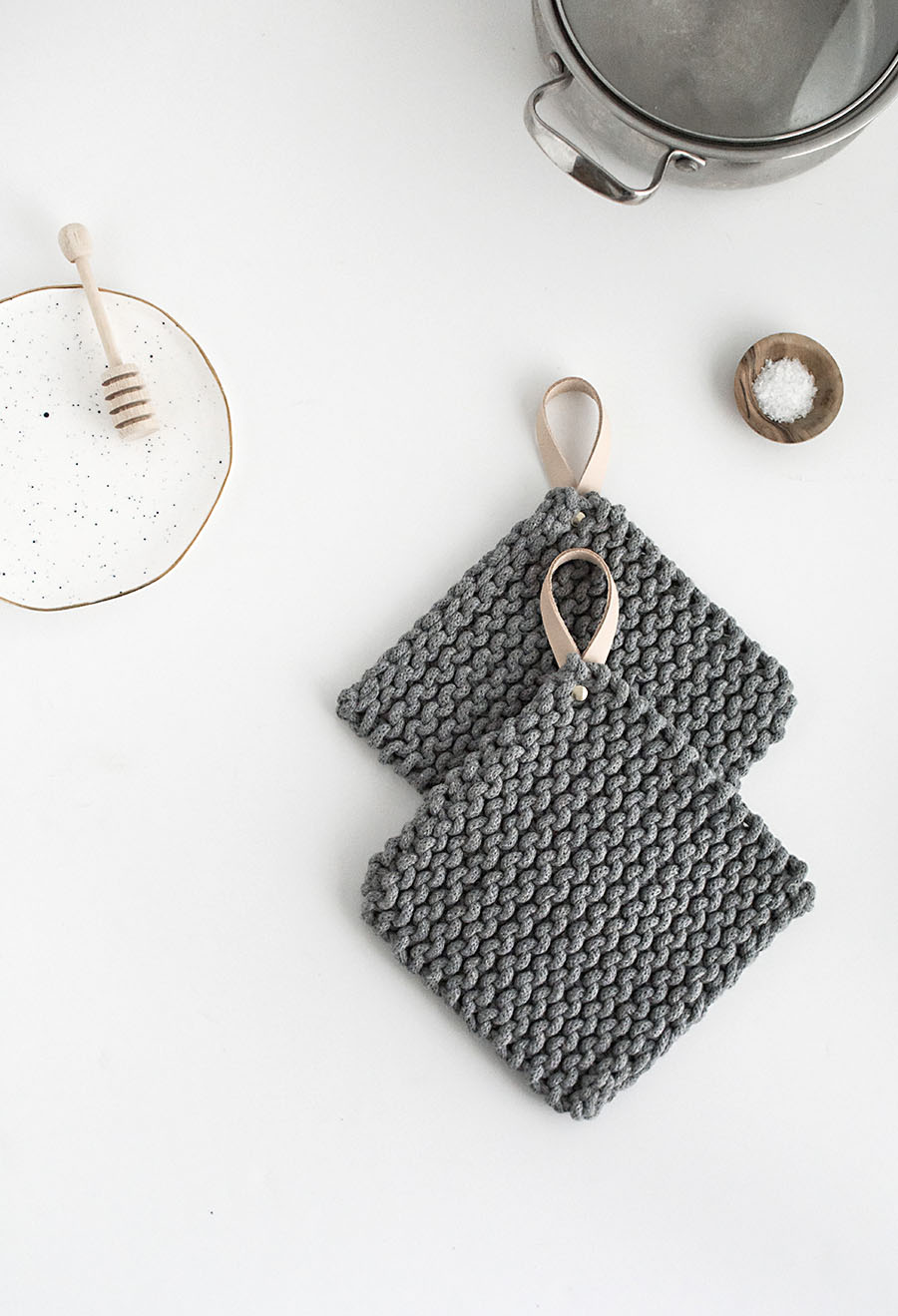 You bet it also works as a trivet.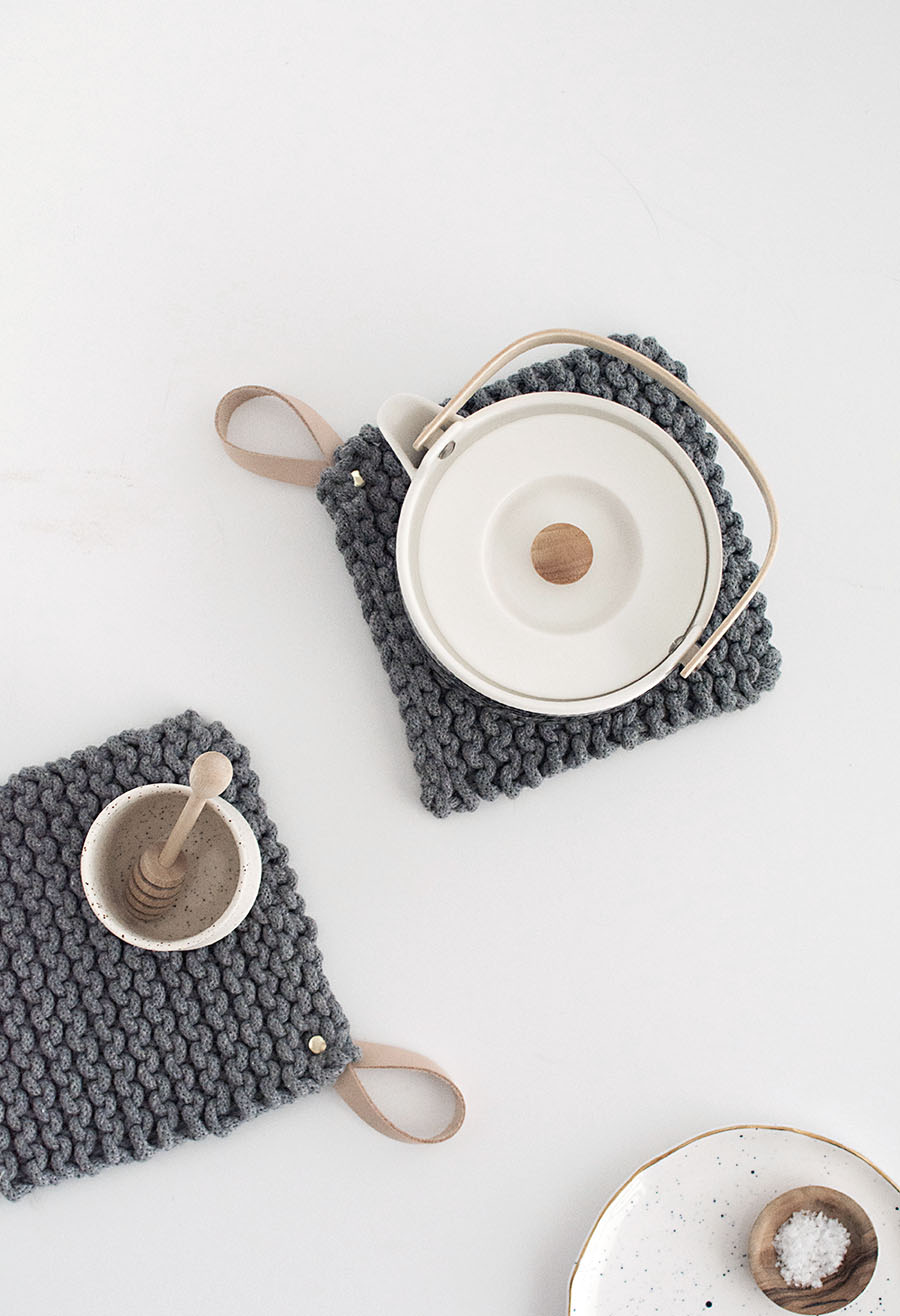 Last I talked to you guys about knitting, so many of you said that it was one of your bucket list items to learn.  I'm curious if you've started learning, or now have it on your list?  Or are you already an avid knitter?  I know many of you are pros and seasoned crocheters, too!  Crochet is another thing I need to revisit soon.
Other Posts You Might Like