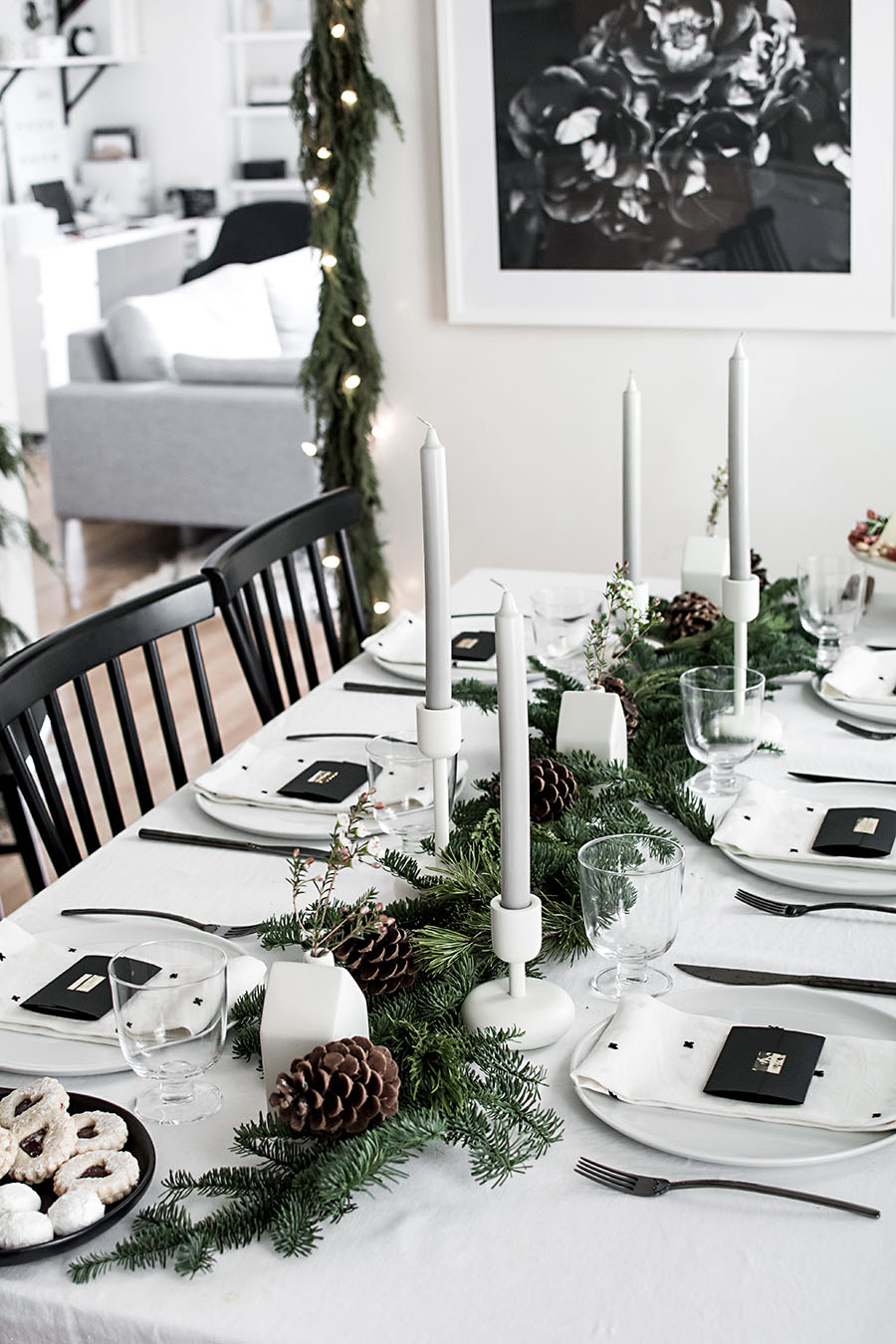 With Christmas fast approaching and holiday parties to host (and attend!), now is a pretty good time to go over some table and decor inspiration.  As always, you can count on me to keep it simple and easy so that you have more time to enjoy it all and the people you're with.  Here are easy ways to set a festive holiday table, in partnership with Uber as a friendly reminder to get around conveniently and safely for whatever celebrations you'll be up to this season.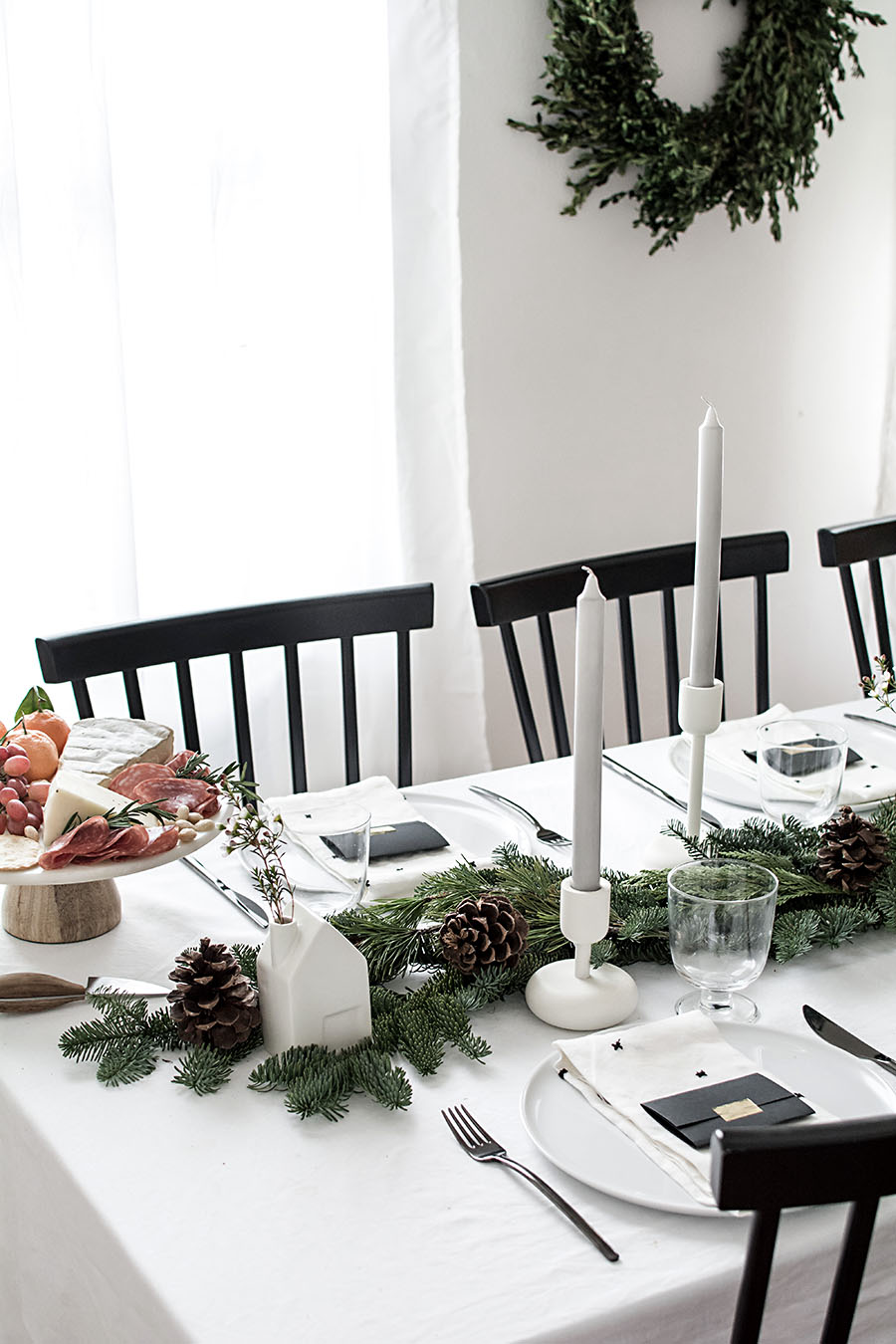 Make a centerpiece out of greens
A fail-proof, easy, and elegant centerpiece option is to lay greens down the center of the table.  Pine trimmings work perfectly for this to bring a cozy winter atmosphere without being labor intensive.  They're typically available at your local grocery store around this time of year.  Just cut down the branches and scatter as you see fit.  Throw in some pine cones and whatever other greens/florals for extra texture and general fun.
Prepare an appetizer
Have an appetizer plate ready and waiting on the table for guests before they arrive.  For people that may arrive early, or if the party ends up waiting on late-comers , it's really nice to have something to pick at and nibble on before dinner is served.  Plus, a plate of charcuterie like this makes a very warm and beautiful welcome on its own.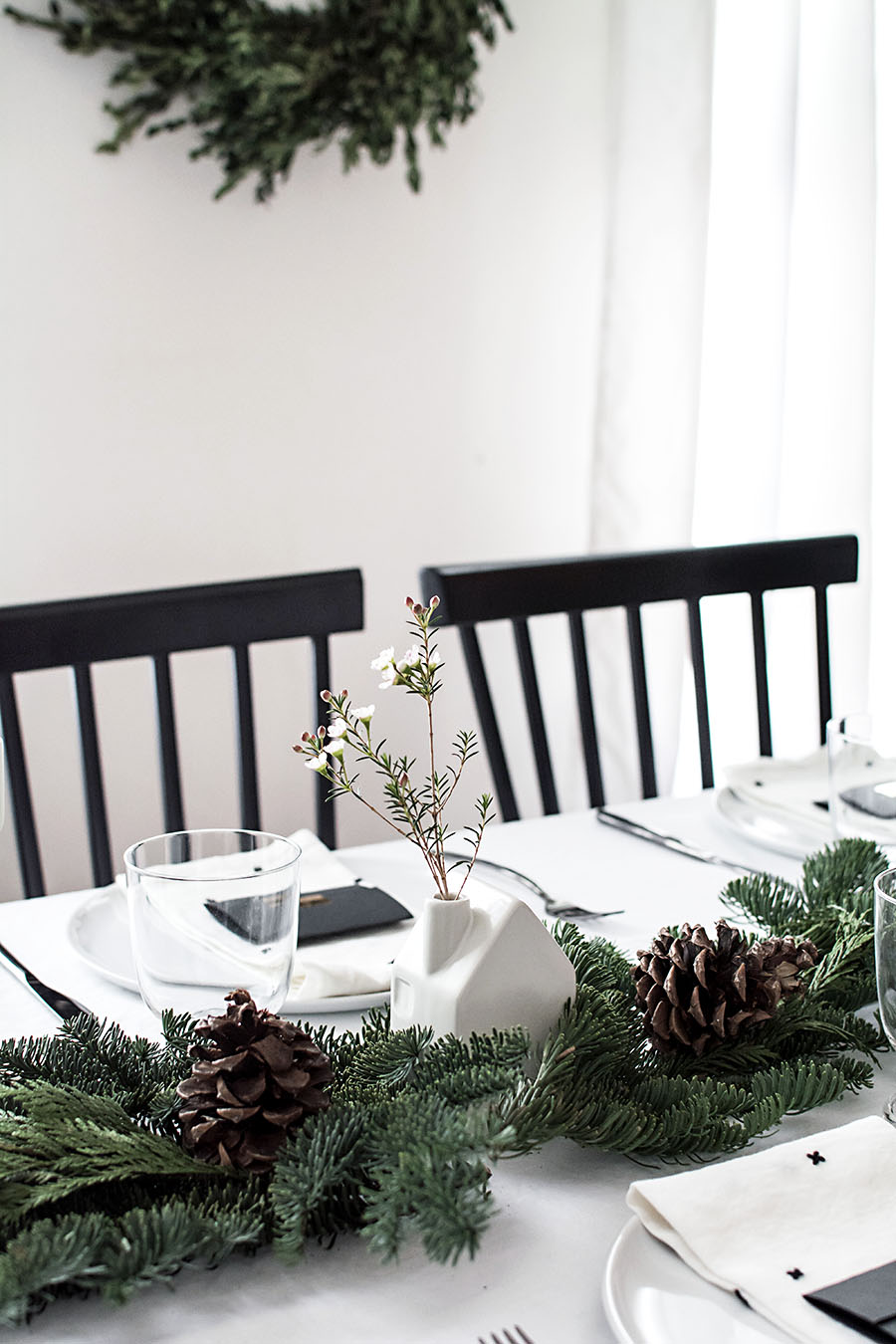 Arrange small florals in bud vases
Large and elaborate arrangements are amazing, but so is the simplicity of a bud vase with a stem or two.  This is such an easy and quick way to add florals to the table without any fuss.  Use a few bud vases and spread them amidst the greens.  Try using uniquely shaped vessels like these house-shaped ones for a touch of whimsy and, once again, fun.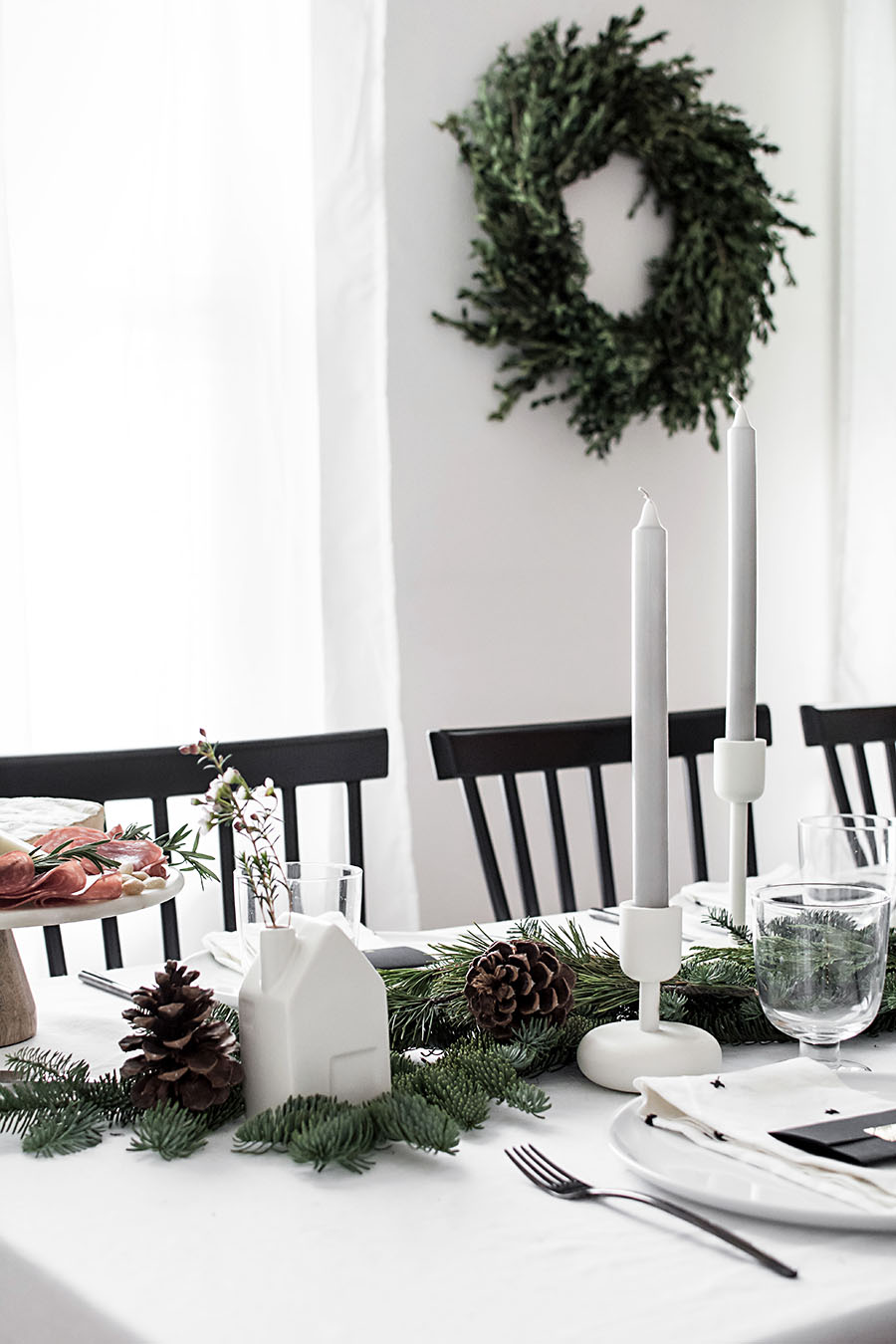 Candlesticks always
If there is only one time of year to bring out the candlesticks, this is it.  Whether they're on the dinner table, buffet/cocktail table, or any nearby countertop, they do so much to make any get-together feel intimate and exceptional.  I'm partial to candlesticks especially since they tend to be rarer in appearance during the year, thus feel extra special.  Try using candlesticks in a different color for a more unique detail.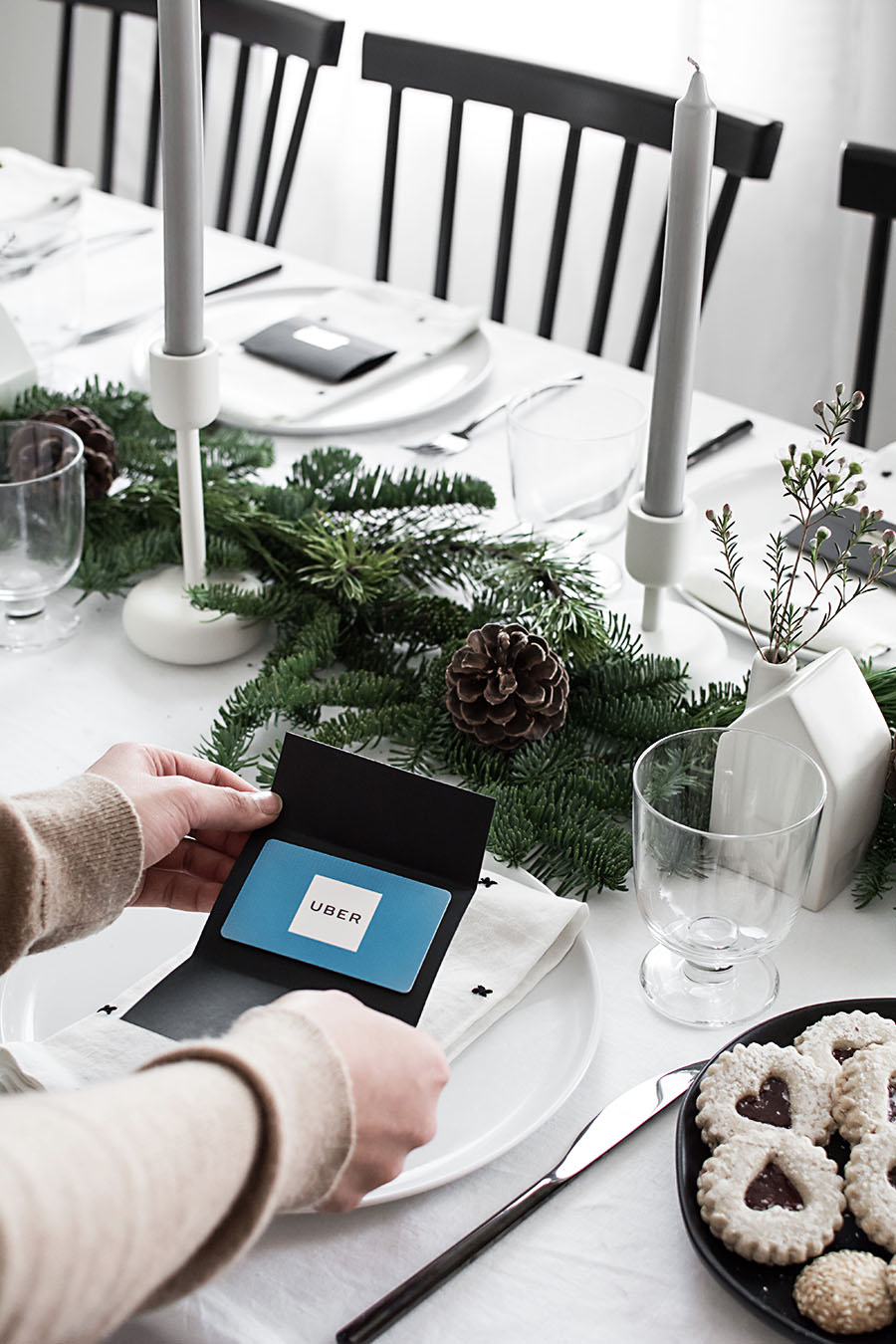 Provide a party favor
This is a detail that goes an extra 1000 miles.  If you plan on giving holiday gifts to your guests anyway, turn it into a favor that can also be a part of the place settings.  Neatly wrapped gift cards are a simple favor that everyone can enjoy, and a really useful one to give can be Uber gift cards.  Almost every get-together with our friends involves a discussion about using the ride request app to get to and from the event safely, and I think it would be so thoughtful to encourage that sentiment and provide guests the convenience of not having to drive!  Gift cards can be purchased online or in-store as well at a range of stores including Walgreens, Target, Walmart, and CVS (check online to find your nearest location).
Guests can also take advantage of the multiple destinations feature which makes it possible to add up to two stops in one route.  That means everyone can coordinate a car to ride in together to pick-up/drop off each person along the way.  I used this feature for a holiday party earlier this month and it makes it so easy to have one car to take us all, and has the added perk of everyone arriving together at the same time, on time!!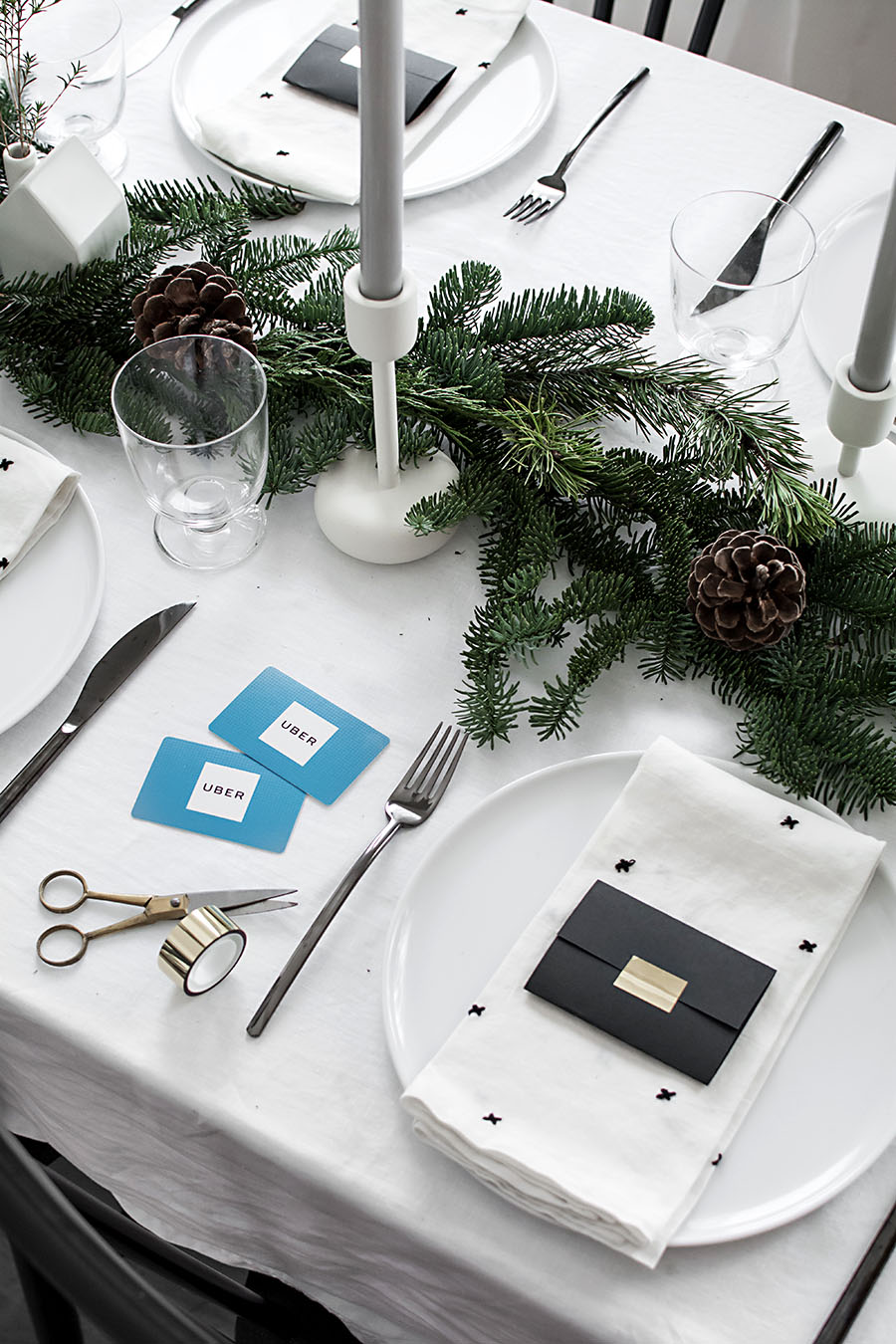 To make a gift card cover, cut a piece of card stock about 4×7.25″ in size (measurements are rough, you'll be fine to just eyeball it using the gift card as a size guide) and fold it into thirds, two of the thirds being even in size to cover the gift card and the last third being shortest to act as the flap that folds over to close it.  Tape the gift card inside of the card stock and secure the outside flap with a piece of Washi tape.  For an added bonus, you can write the name of each guest so that these act as place cards too.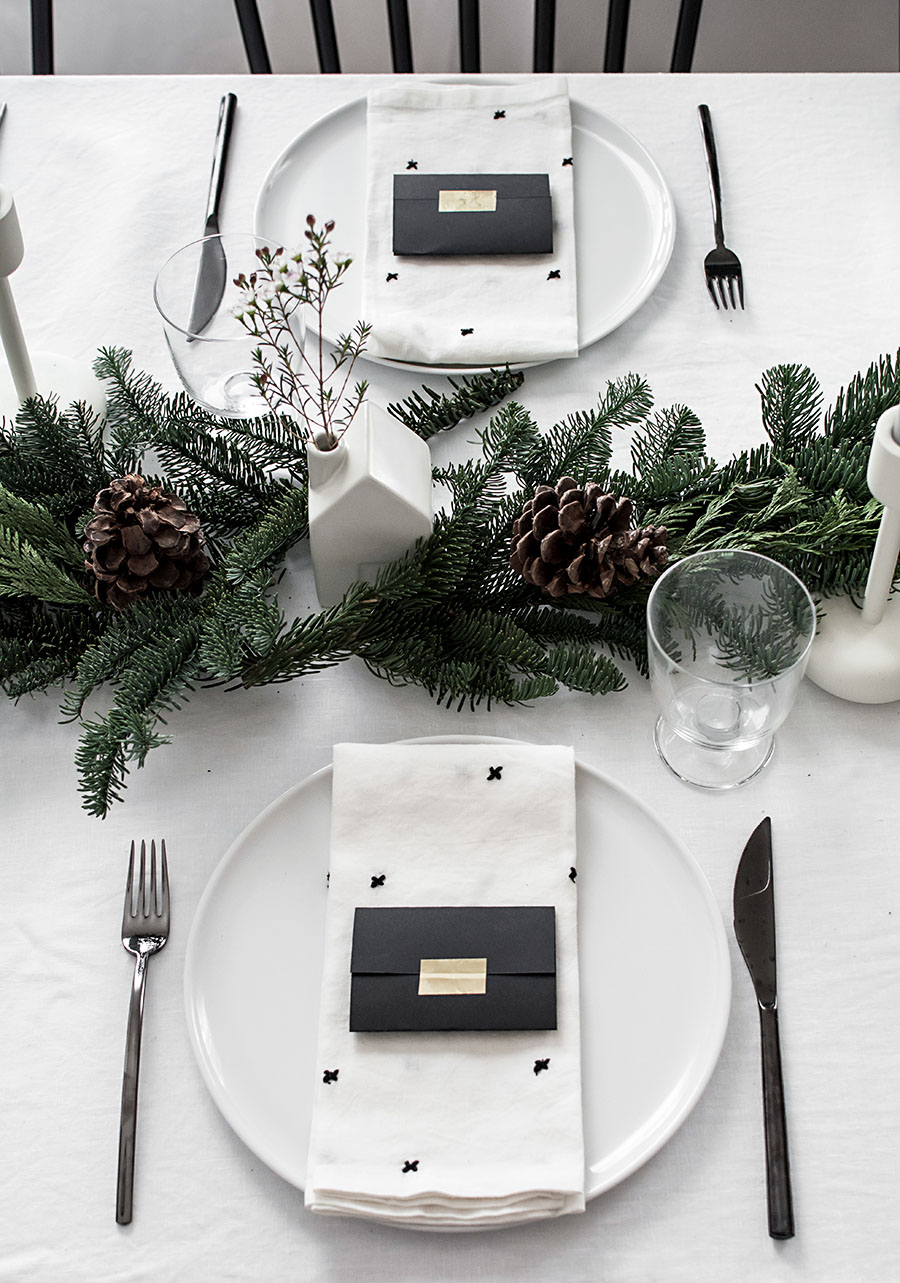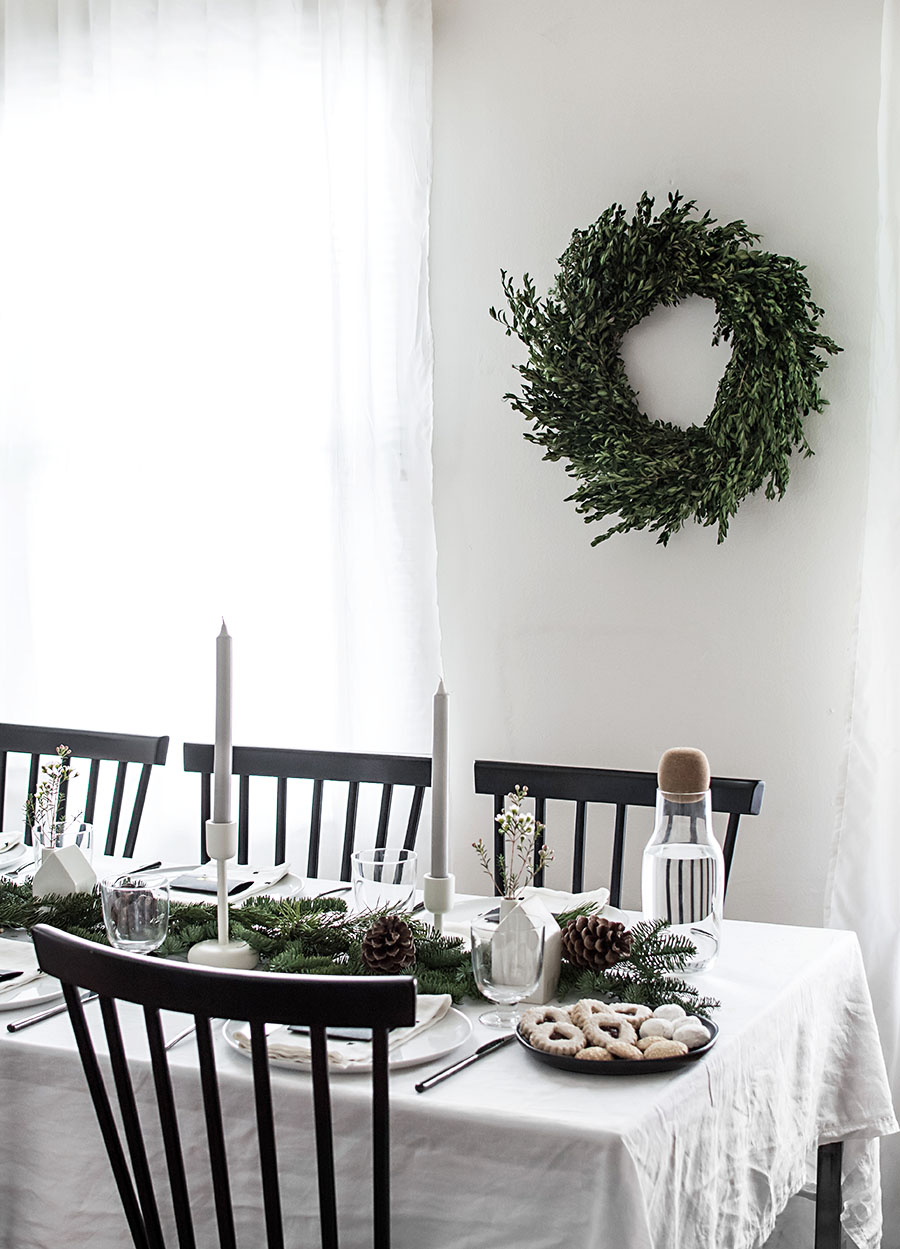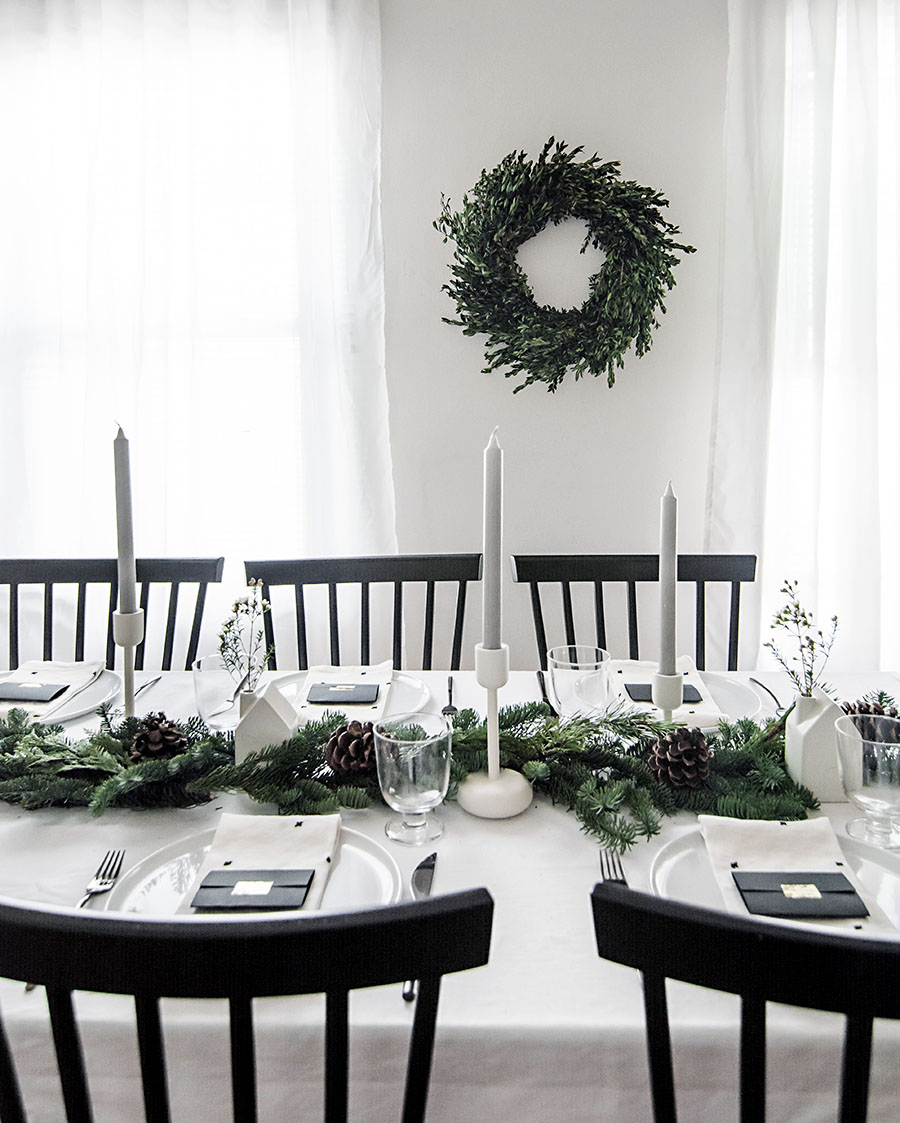 Would love to hear about your holiday plans, if you're headed anywhere, are hosting a dinner/party, or none of the above.  And of course, share your tips for easy decorating and entertaining if you have any!
This post is sponsored by Uber.  Thank you for reading and supporting partners that make it possible for HOM to continually bring you original content.  
Other Posts You Might Like