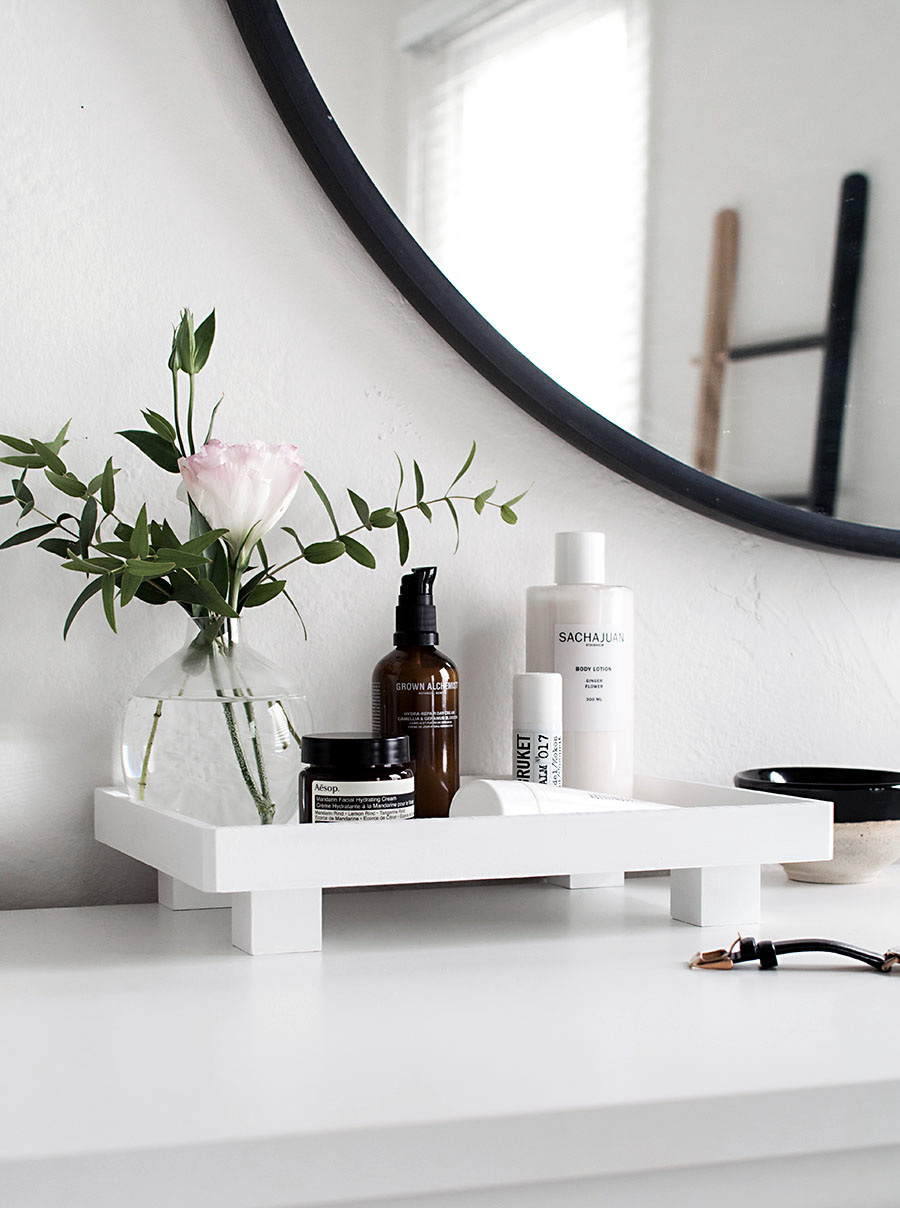 Trays.  They are much like my oddly enormous love for boxes.  It's a simple way to turn a collection of items into a prettier display while also being a form of organization that's really, really easy to maintain.   There isn't a surface in our home that doesn't have some kind of tray and it's undoubtedly my favorite way to both decorate and organize, maybe second to boxes.  If you need someone to gush about design + function wins like these with, I'm here.
There are two parts to the inspiration for this tray.  First, I came across the design at Design House Stockholm.  They had a tray just like this though to my knowledge it's no longer available.  I would love to get it if I could figure out how!
Second, this DIY is an example of when craft scrap hoarding pays off.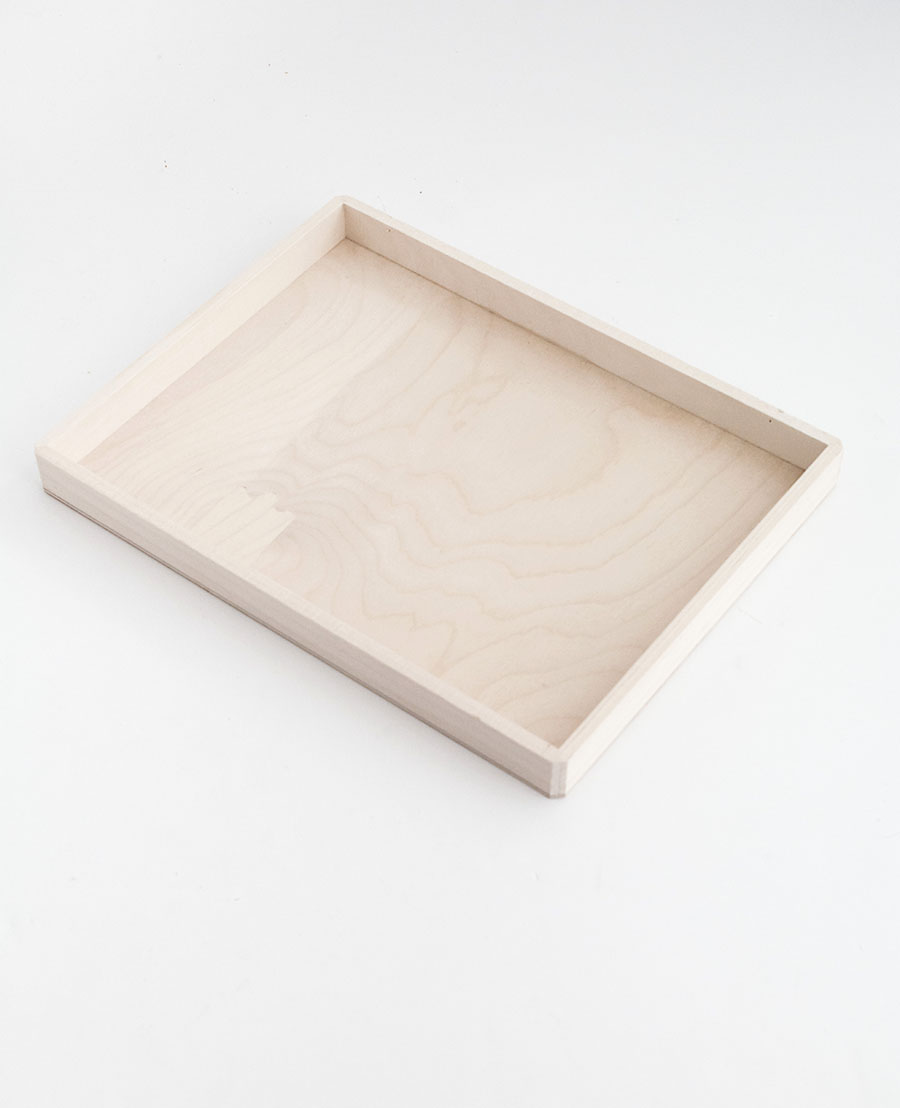 A did a DIY a while ago for these wood desk organizers which used the bottom portions of craft wood boxes and I couldn't find the strength in me to toss the lids that went unused.  Everything I believe about minimizing clutter justified getting rid of them, but instead I stashed them in my desk drawer for months and it was very annoying since they got in the way of everything else I needed in that drawer but NOW, we make a beautiful footed tray with it.  Worth it this time.
The lid is from a box I got at Michaels but you can find the same one here. The hinges were easy to remove and left behind tiny holes that you can get away with not filling, but I filled mine with this wood filler.
I glued on these wood blocks to the underside of the lid with E6000 and gave them at least 30 minutes to dry.  Before gluing, it's helpful to measure out and mark in pencil where you want to place the wood blocks.  I placed mine 1″ in from each edge of the lid.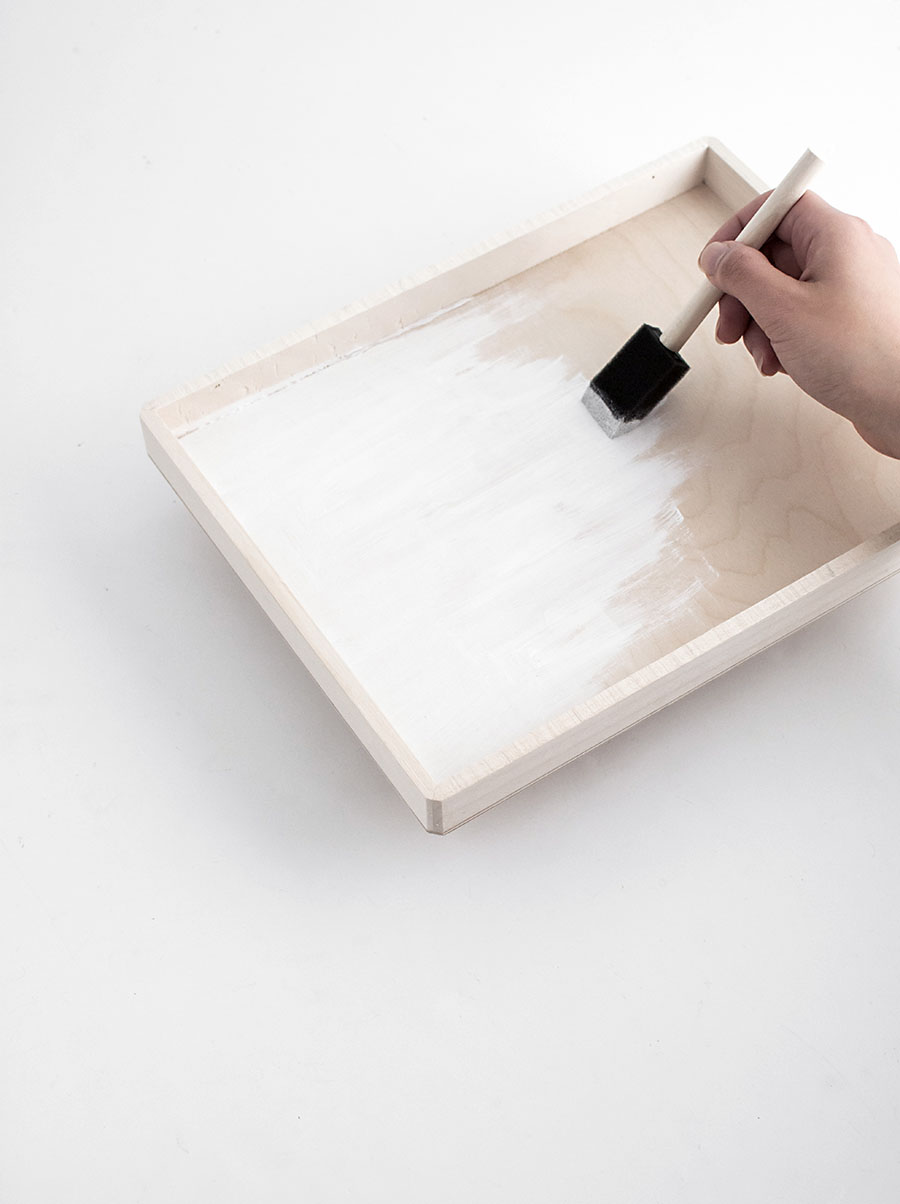 I applied three generous coats of white paint with drying in between and touched up wherever there were patches that needed more. Once completely dried, I finished with two coats of polyurethane which seals and protects the paint.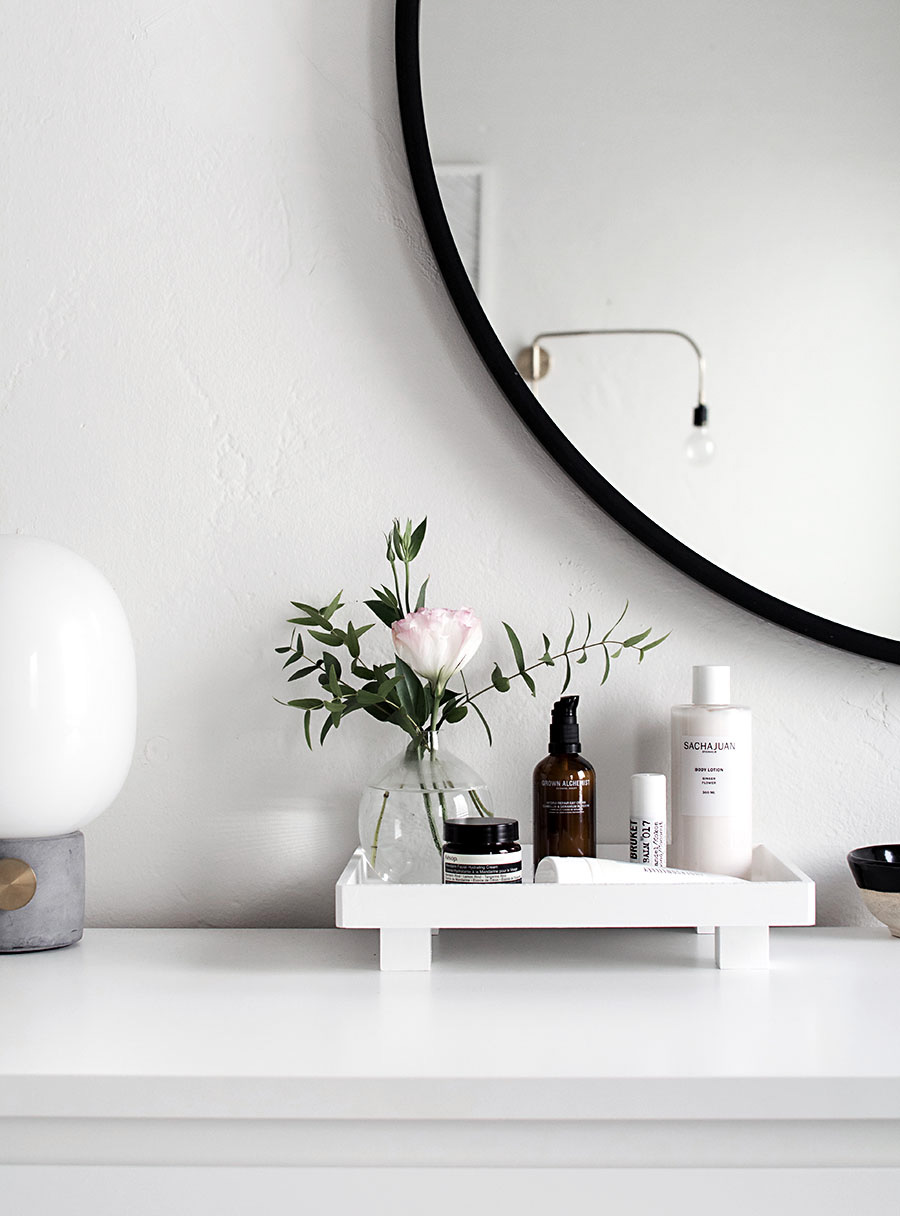 I LOVE how the legs elevate the tray literally and figuratively.  They're a small and simple detail that makes it so unique and gives the tray an airier, floating feel.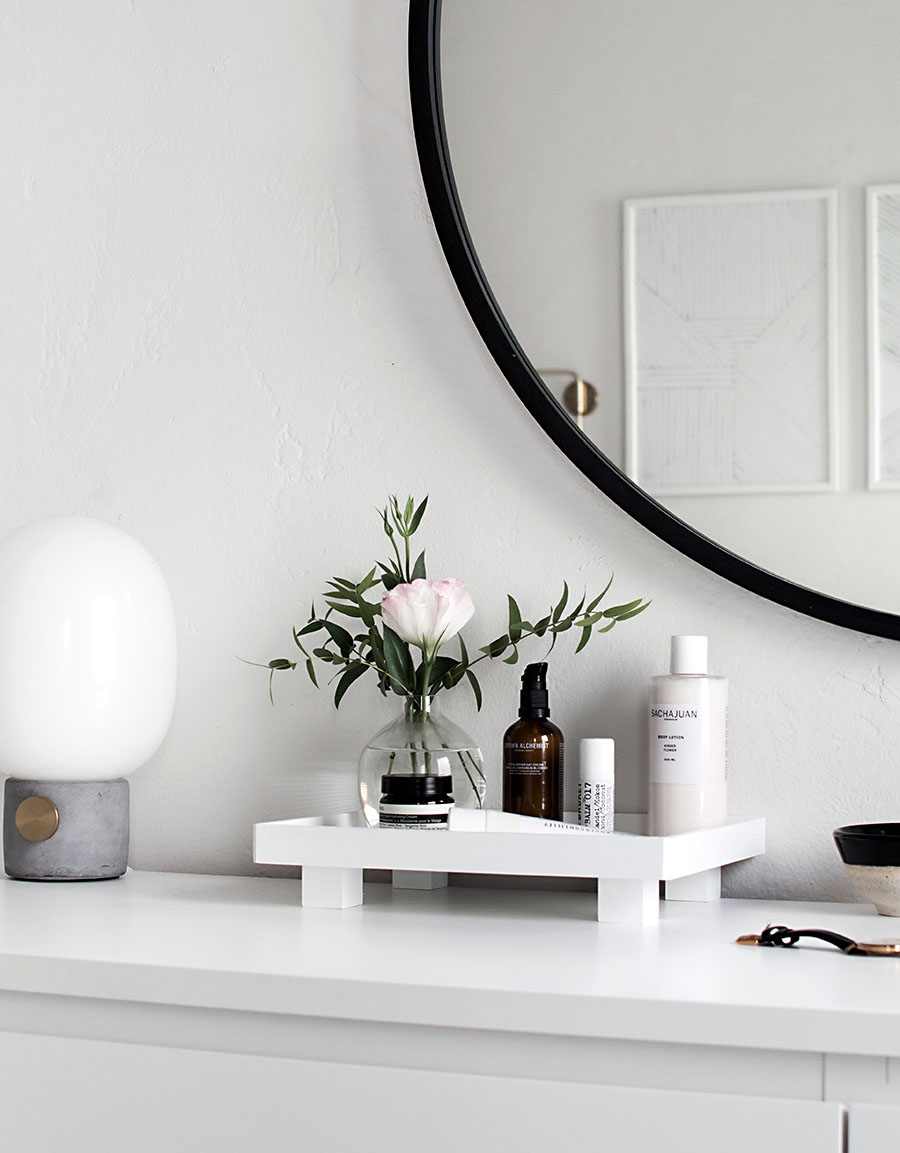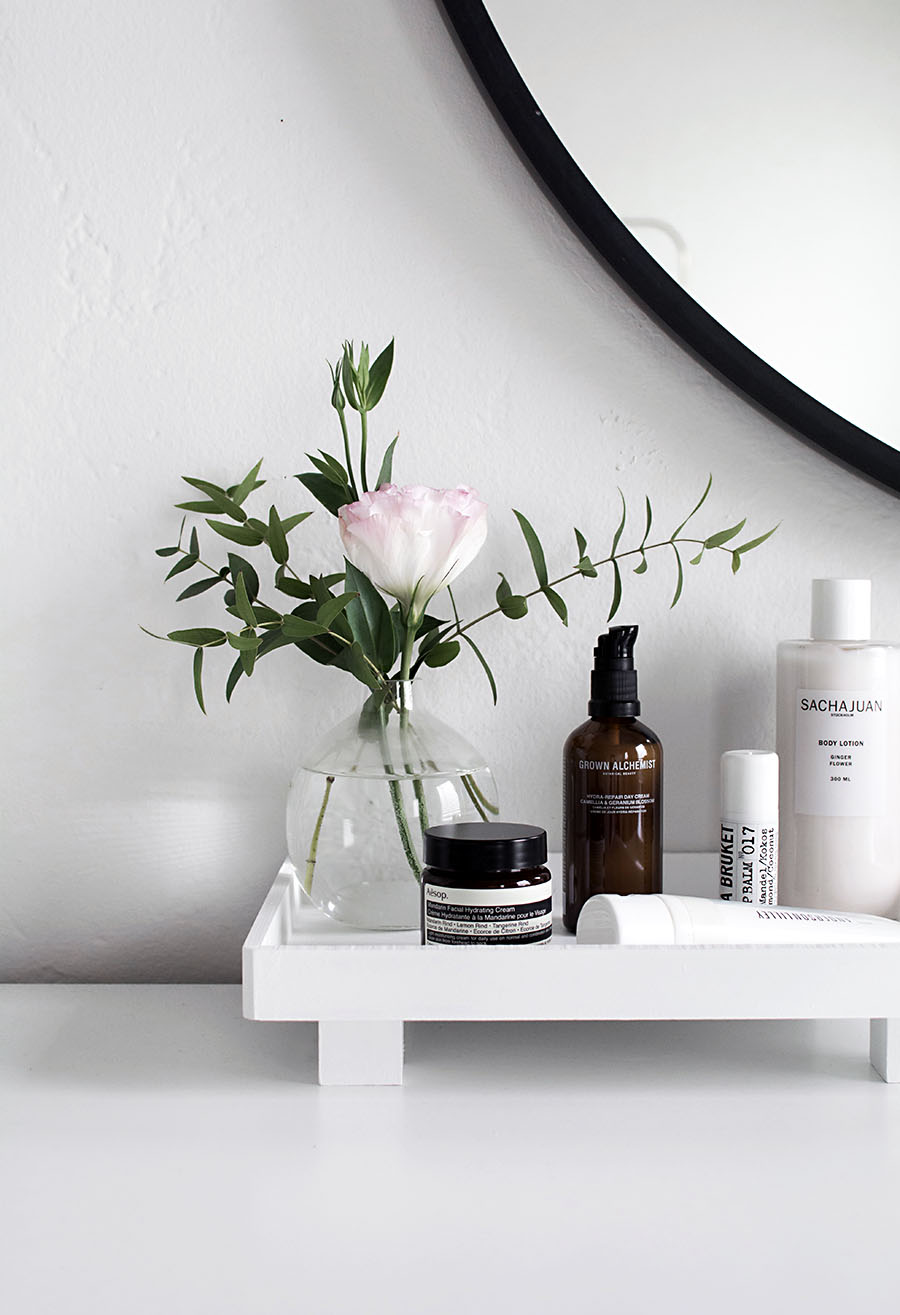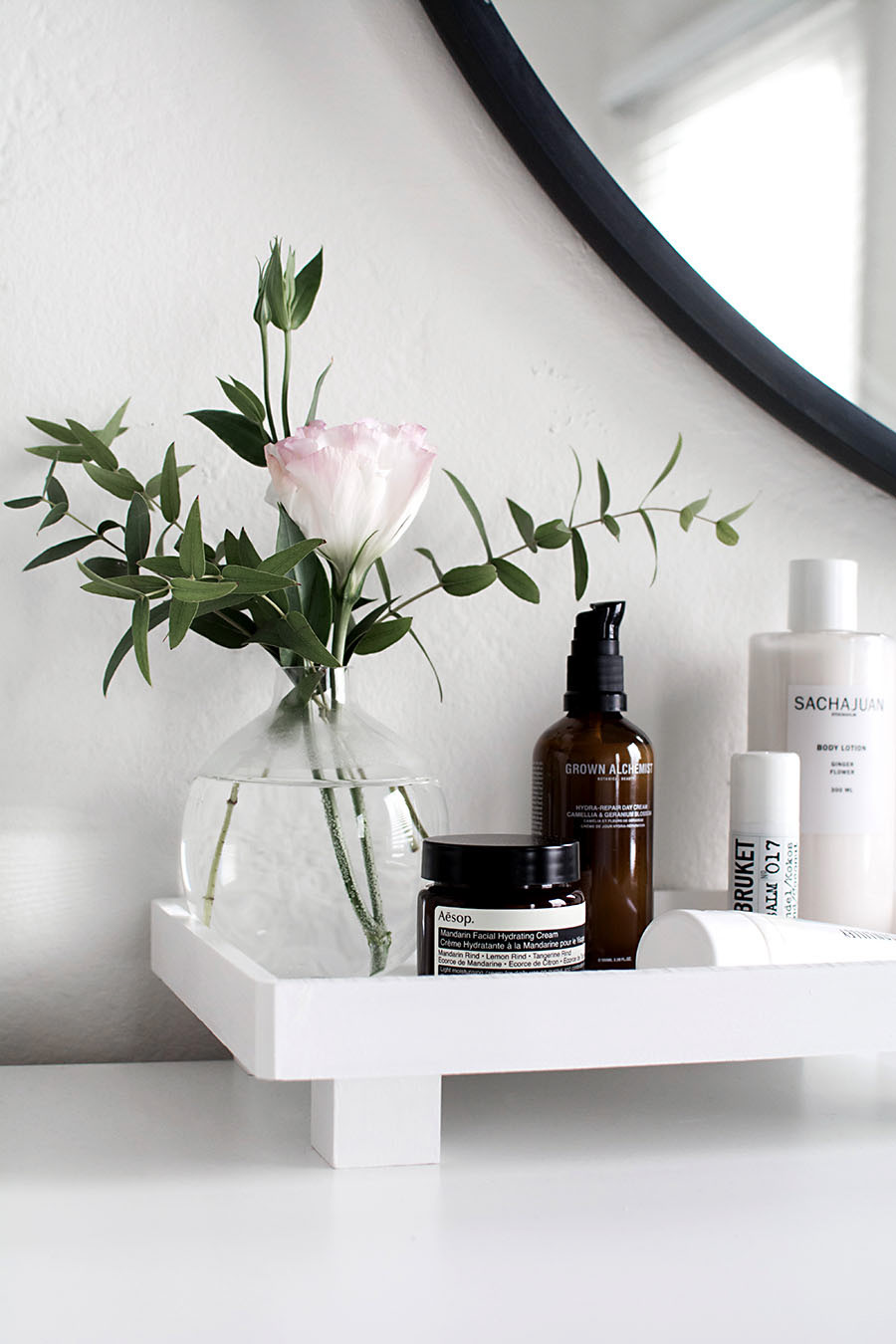 I have a vanity area near the bathroom that gets close to zero sunlight which makes it really hard to shoot, so I have the tray here in the bedroom for now holding some skincare goodies, another one of my deep loves.  There's a serious amount of love going on in this post.  I really think this tray is something I'll enjoy for years to come, and given that it won't go through strenuous use, it should last.  I considered keeping the wood raw but the paint and polyurethane will definitely contribute to its longevity.  I'd love to make this in a different color too, possibly light gray.  What color would you make yours?
SHOP THIS POST

Other Posts You Might Like