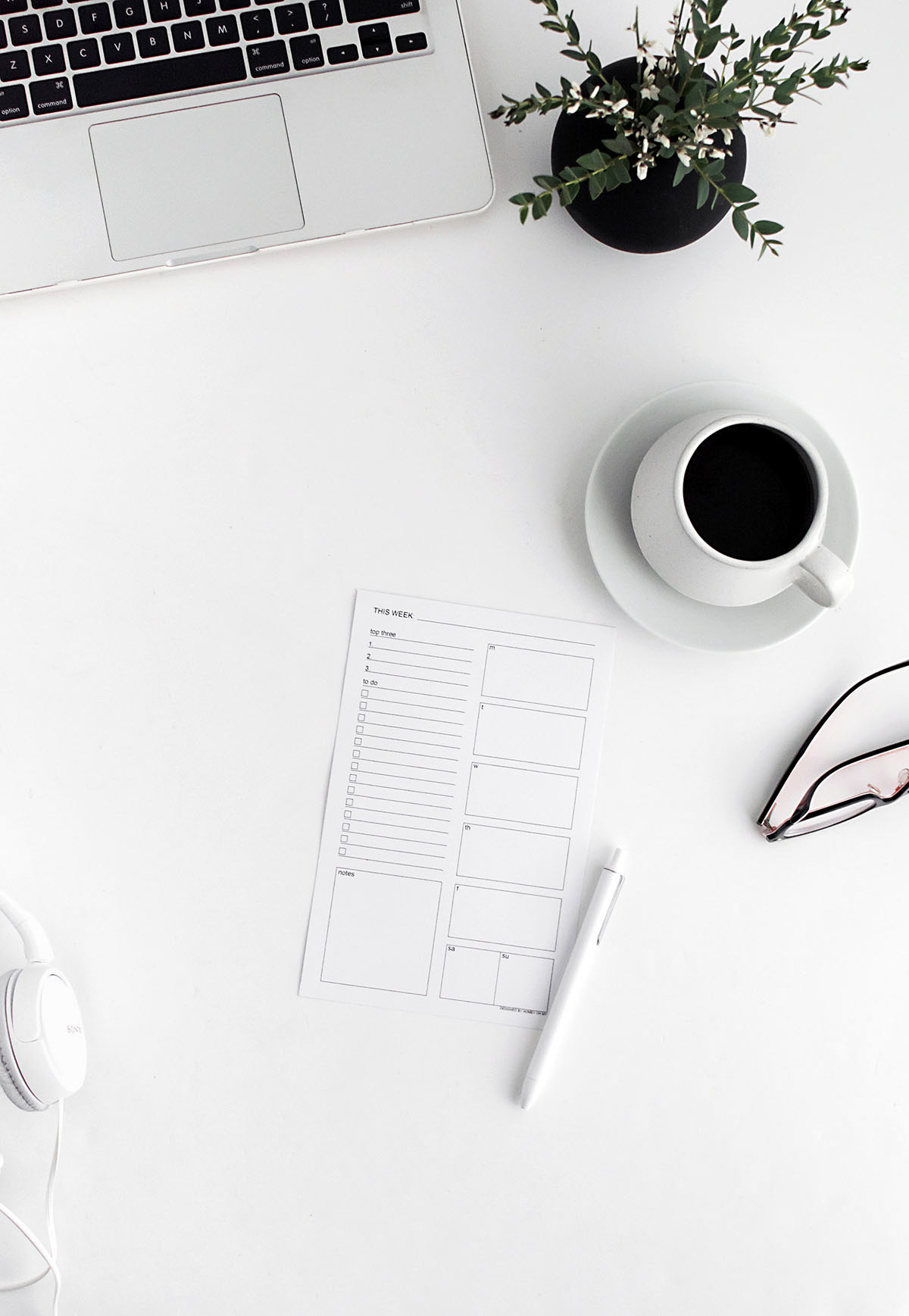 I've tried a bunch of different things for organizing/planning my days and I've discovered a couple of things: 1) good old-fashioned pen and paper is my thing (Google calendar is clutch too, but I love having something tangible that doesn't require me to get on a device to access which can then turn into a video watching binge leaving me wondering how could I have possibly spent an hour on that already) and 2) planning by the week is my preferred timeline.
I gathered some elements I've liked about different planners I've used and consolidated them into this compact weekly to-do sheet that's great as a supplement to a monthly calendar (I mostly use that for more detailed editorial scheduling) or to just keep on the desk like a weekly notepad that stays in front of your face reminding you of what you want to get done so that you get it done.  My friends at Canon partnered with me to share the to-do sheet with you as a printable, and I'll also show you how I use it + give suggestions on how to make it most worth your while!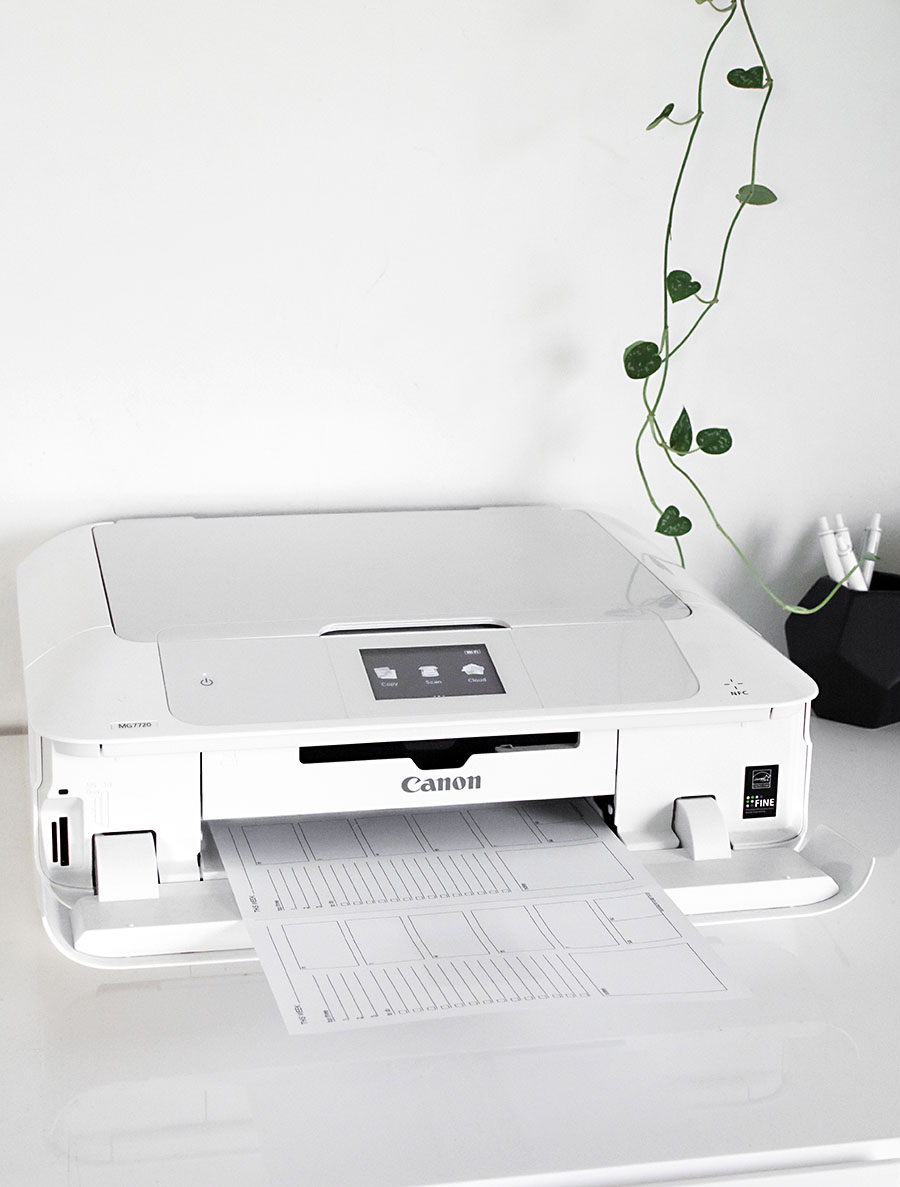 I printed out the sheet with my PIXMA MG7720 Wireless All-In-One Printer on 8.5×11″ card stock. I went with a heavier weight of paper for durability with the intention of using these as weekly cards to keep out on the desk, though printing out on regular paper is totally fine too.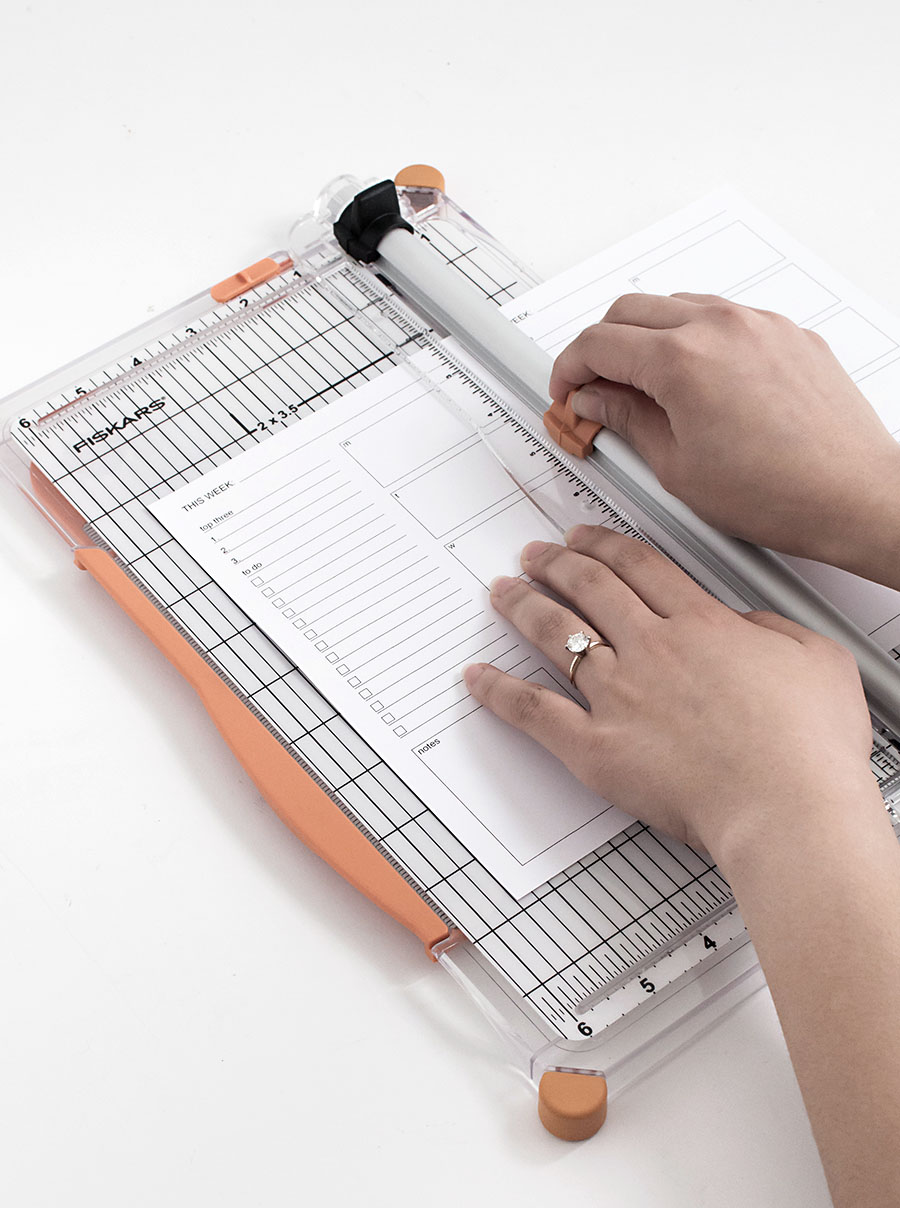 There are two templates per sheet of paper and cutting along the center line will divide them up.  Have I told you how much I love this paper trimmer?  I'd almost be fine if it replaced all my scissors.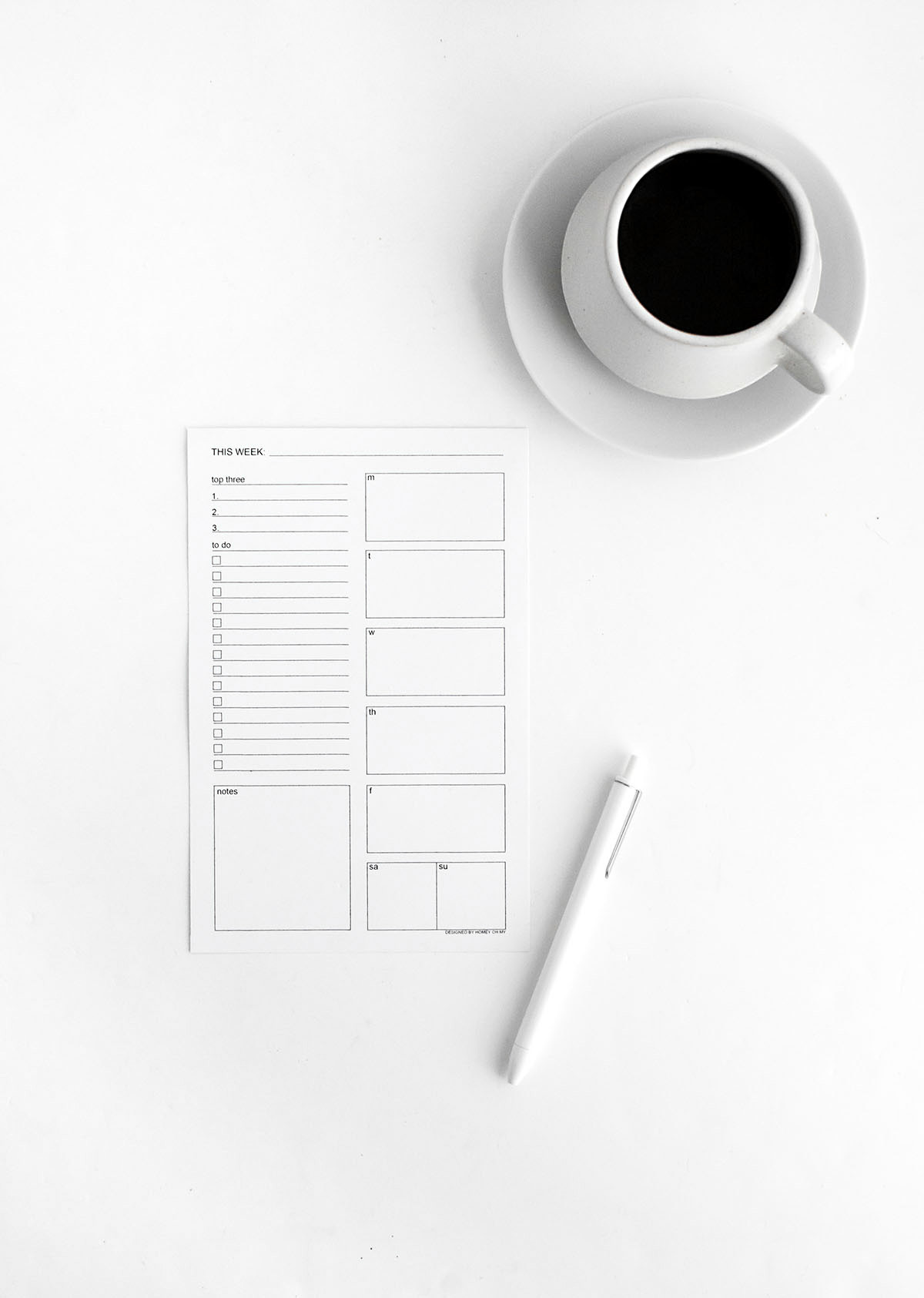 The sheets are undated and divided up into 4 parts: your top three priorities for the week, your to-do list, any notes you want to write down, and a day-by-day snapshot of the week.
Listing out the top three to-do's for each week has been immensely helpful for me to feel productive.  These are the three things that I promise myself I'm going to get done that week no matter what, and I pick them based on importance but also on what will make me feel most accomplished to get done even if I get to nothing else.  Some weeks my top three comes easily to me, but other weeks I start with the to-do list to mind-dump everything floating around in my head and then from there I'll select the three I want to focus on.
Once I have all these listed out, I'll start to write them in under the days of the week to get a better idea of what I'll be able to fit in that week and when I might get it done.  I'll also write in appointments or plans to keep in mind what I'll need to work around.
The thing to remember is that this is a constantly ongoing process, that I rarely follow the original plan for the week without changes or adding things in and that's cool.  The point is that I'm able to start the week with the big picture, to write down general plans and have a basic skeleton for how the week might flow while keeping the flexibility to move things around.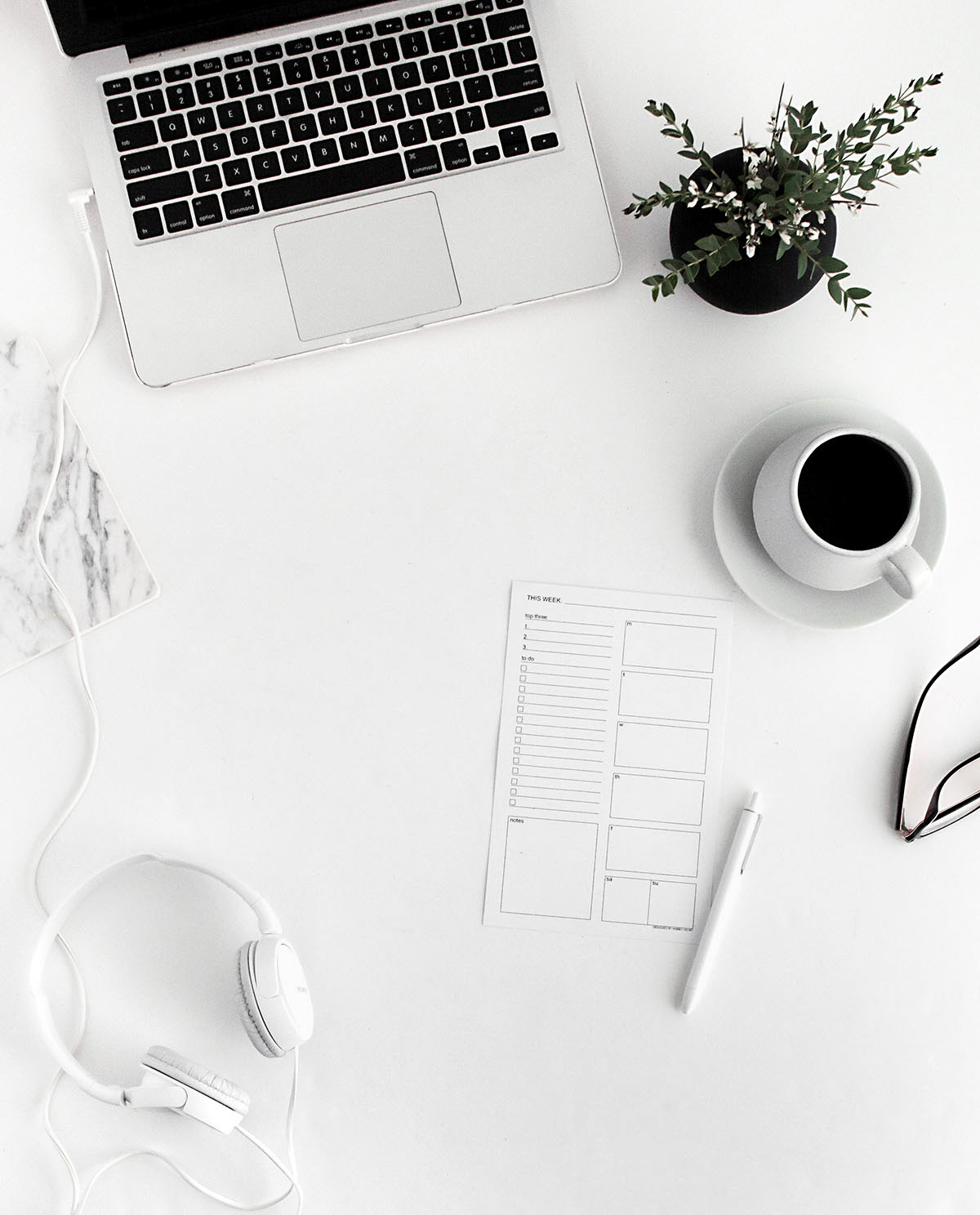 This sheet doesn't have to be work focused either.  I write down both business and personal tasks since I prefer having it all in one place, but you can use these sheets for different purposes and have the option of sticking strictly to an area in your life that happens weekly or not.  Maybe you can use this for meal planning and shopping lists, or a cleaning/decluttering schedule, or planning a trip itinerary (OR writing down what you'll need to pack based on what outfits you'll need each day OOO), or detailing out and breaking down the components of one big project you're working on.  Scratch out, write in, draw pictures, make it your own and make it work for you.
Do you already use a similar system for planning out your days?  What helps you stay on top of the things you want to get done?
Get to writing things down with the printable here!

This post is sponsored by Canon.  All words and content are always my own.  Thank you for supporting brands that help bring fun ideas for you to discover and try!
Other Posts You Might Like