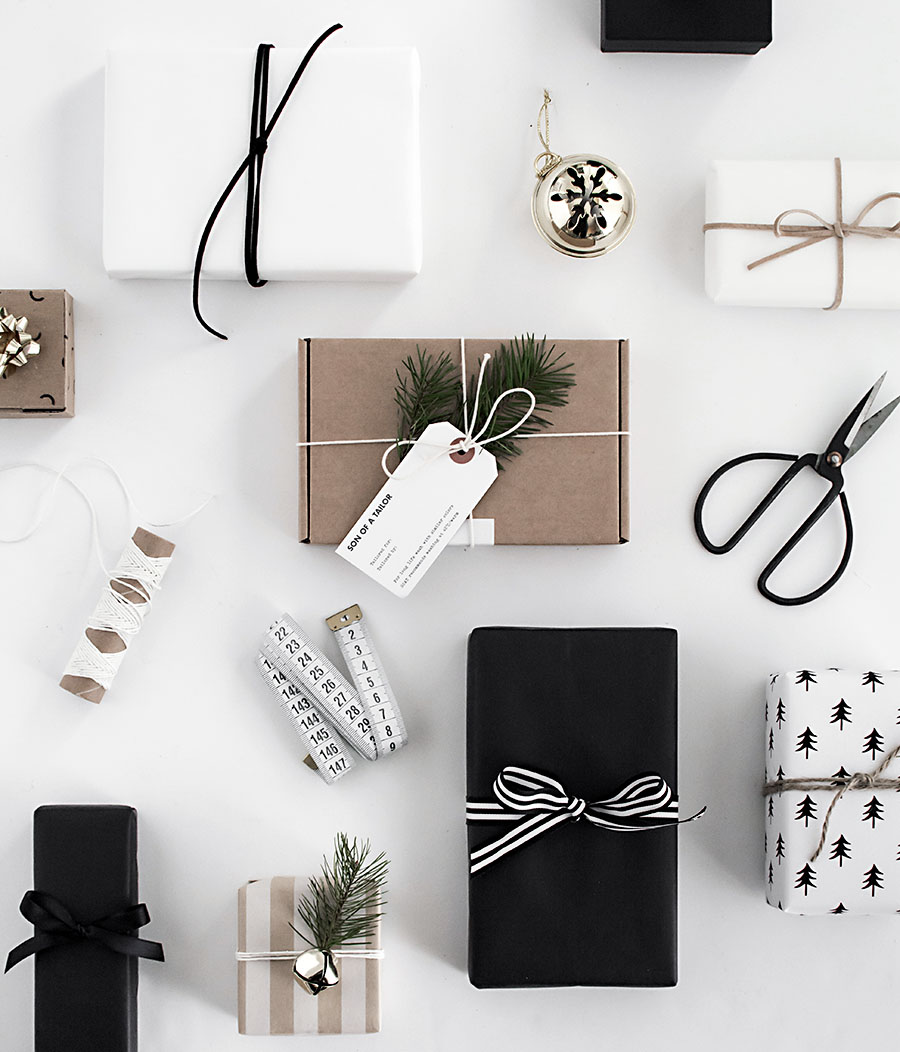 This post is sponsored by Son of a Tailor.
His gift is always so hard because he's the guy that has everything or says he doesn't want anything.  He's super practical with very simple wants and there's only so much creativity I can put into a gift while also being sure he's going to like it.  But THIS TIME, I know exactly what he needs and is guaranteed to love.  
It's the perfect T-shirt, guys.  This is a struggle I've wanted to relieve him of for a very long time.
I hear him gripe on a near-daily basis that he can't find a T-shirt that fits him well.  Anytime we go shopping, he's looking for that perfect tee, never finds it or settles for something ok, and the complaining continues.  He did find one that came close but has since worn it out and I had to break it to him that it's time to let it go.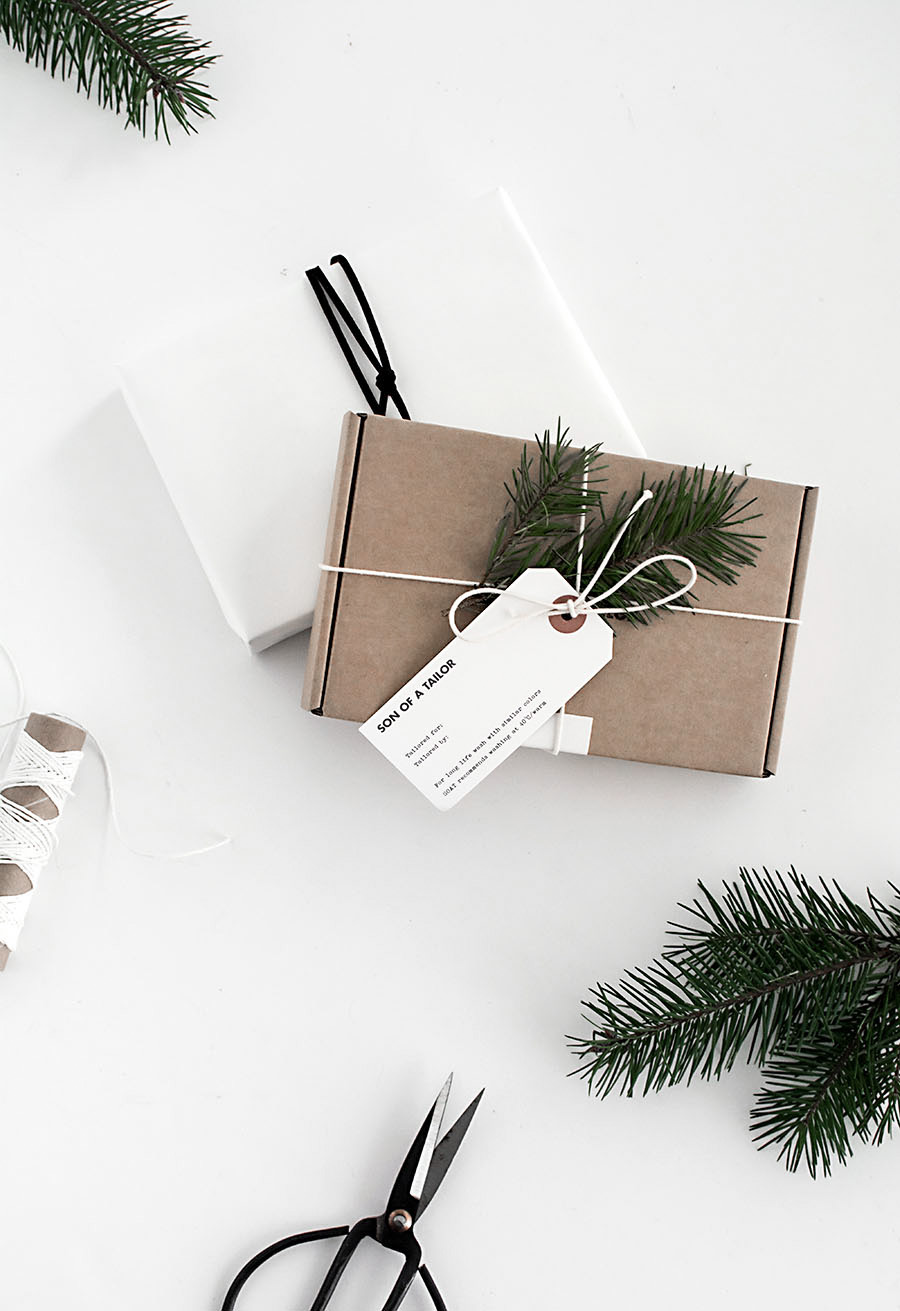 Son of a Tailor reached out to see if he'd like being gifted a custom-fitted shirt, where he'd submit his measurements following the guides on the Son of a Tailor website and have a one-of-a-kind T-shirt made for him.  I had no doubt he'd love this and out of my excitement I gifted it to him early, to which he responded that he'd already heard of Son of a Tailor and really wanted to try it out.  Success!!  So I've partnered with Son of a Tailor to let you guys know a little more about how it works, and hopefully help out with your difficult to shop for guy this holiday season.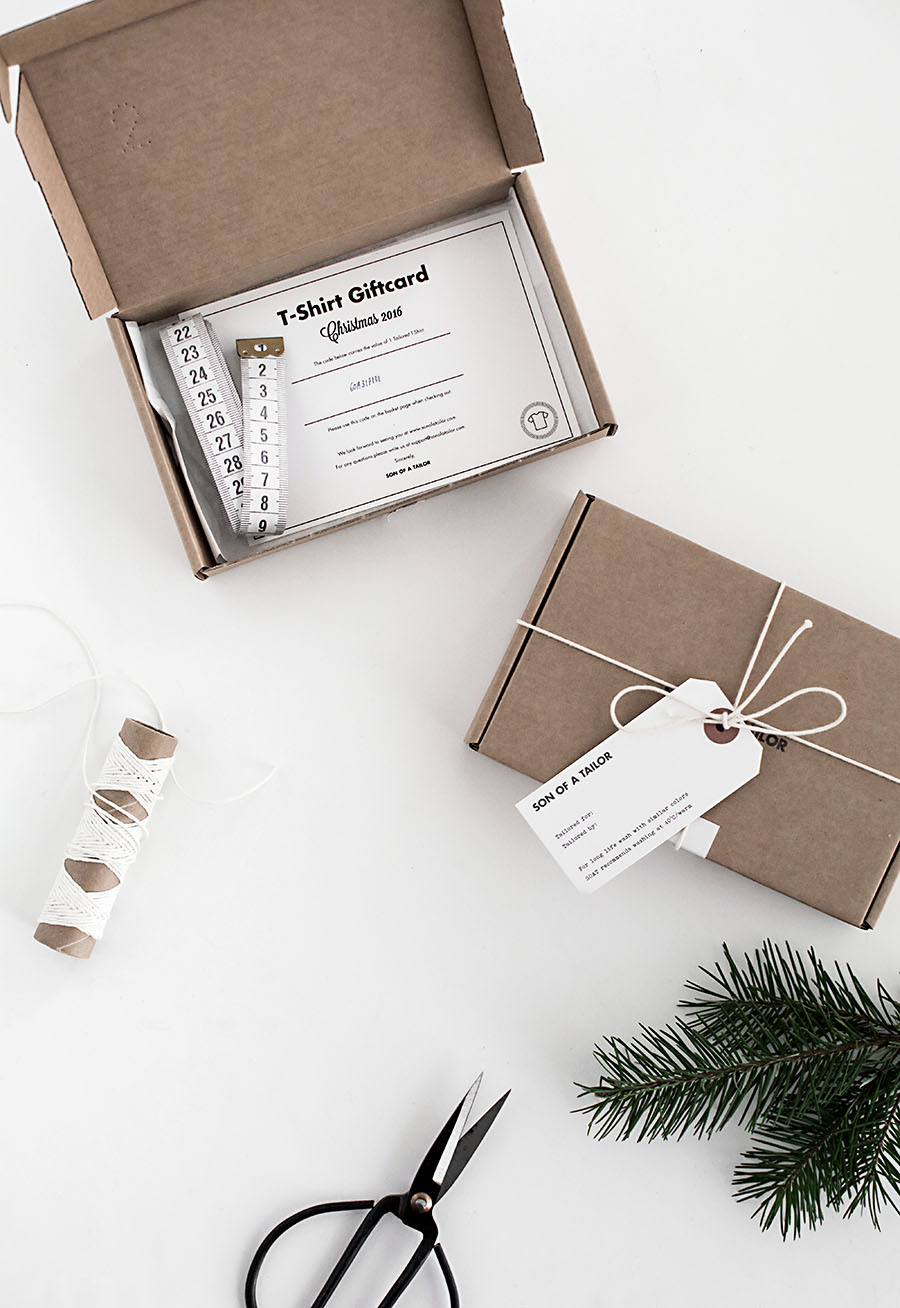 Son of a Tailor offers Christmas gift cards that come in a beautifully simple ready-to-gift-box with a gift tag.  Inside is a voucher with a code to redeem one t-shirt (shipping cost included) plus a measuring tape.  I mean, it's all done, you just have to hand this box to him, and it's beautiful.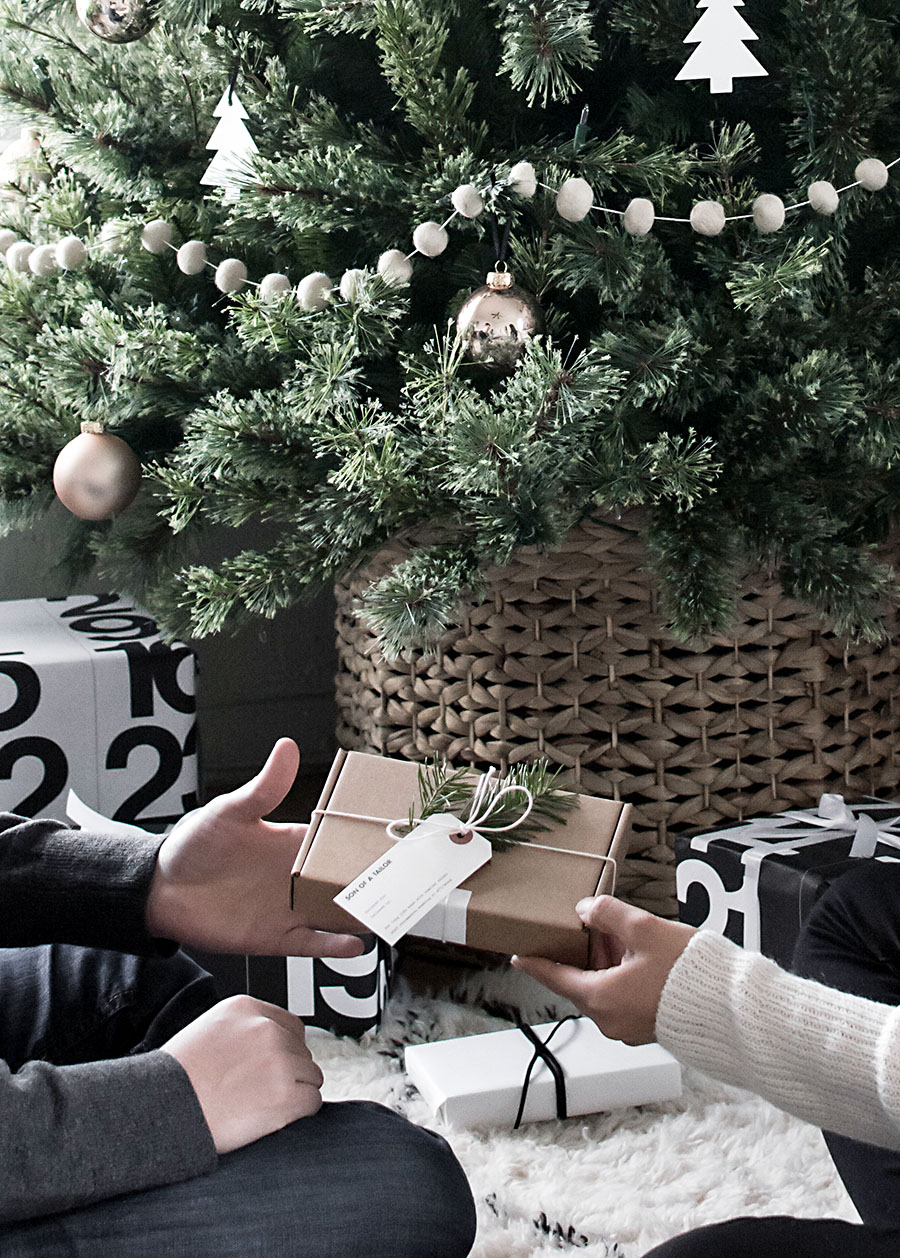 Yes literally hand it to him like this, and put some pine underneath the string if you'd like but you totally don't have to because did I mention that the box is beautiful?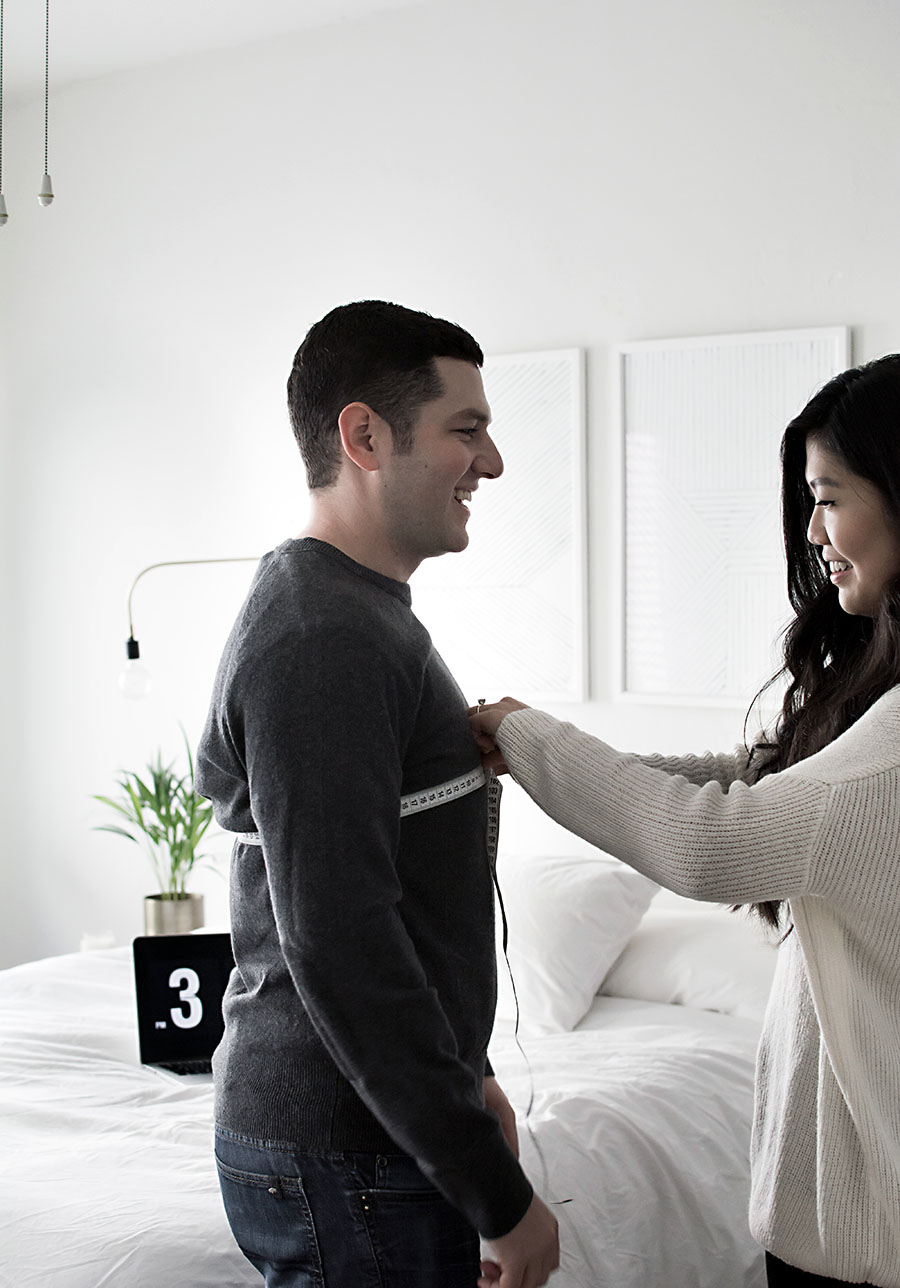 I helped him take all his measurements and it was honestly a really cute experience.  He was so excited and it was a uniquely fun way to spend time together.  Plus, there are some measurements that he just wouldn't be able to do by himself.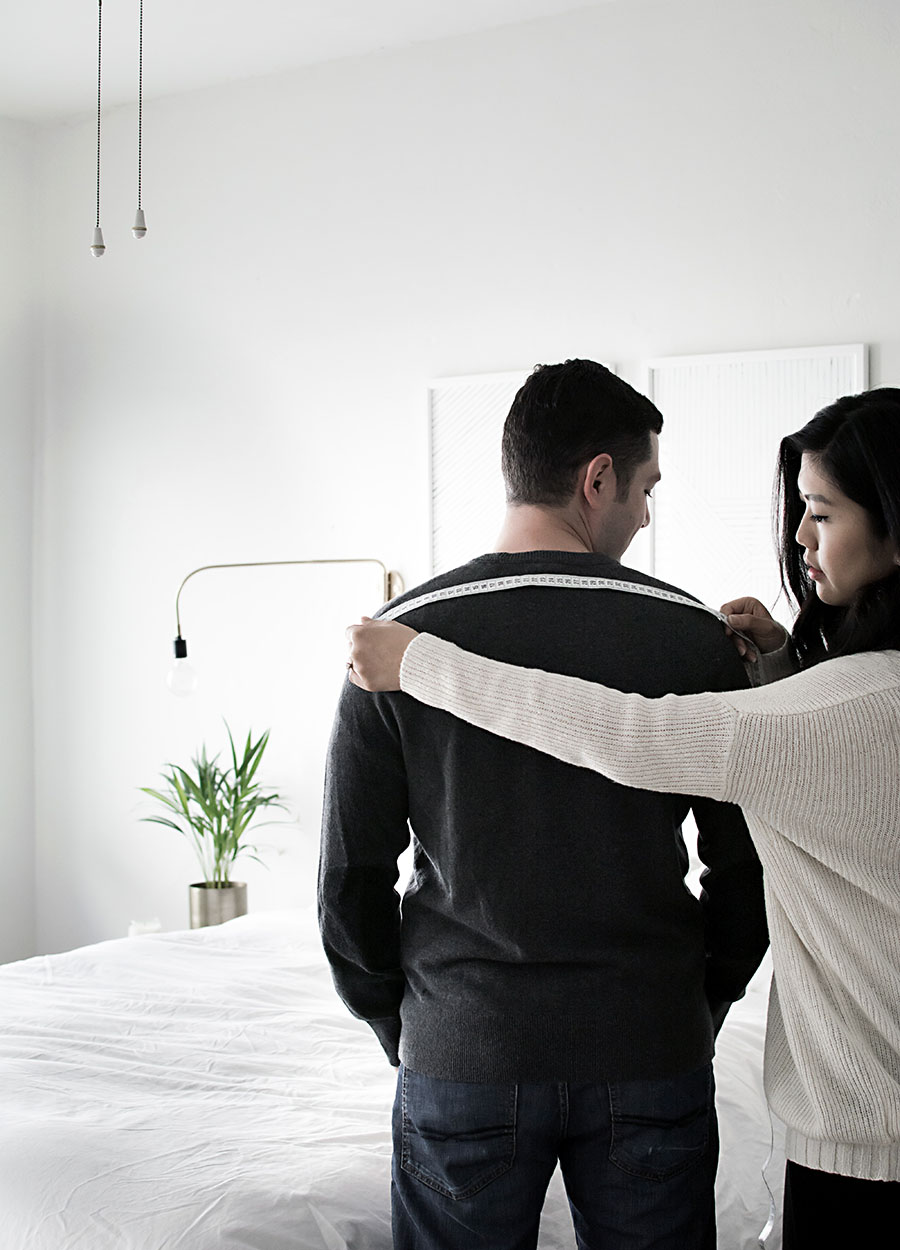 Like the shoulder-to-shoulder one?  No way, he needs me.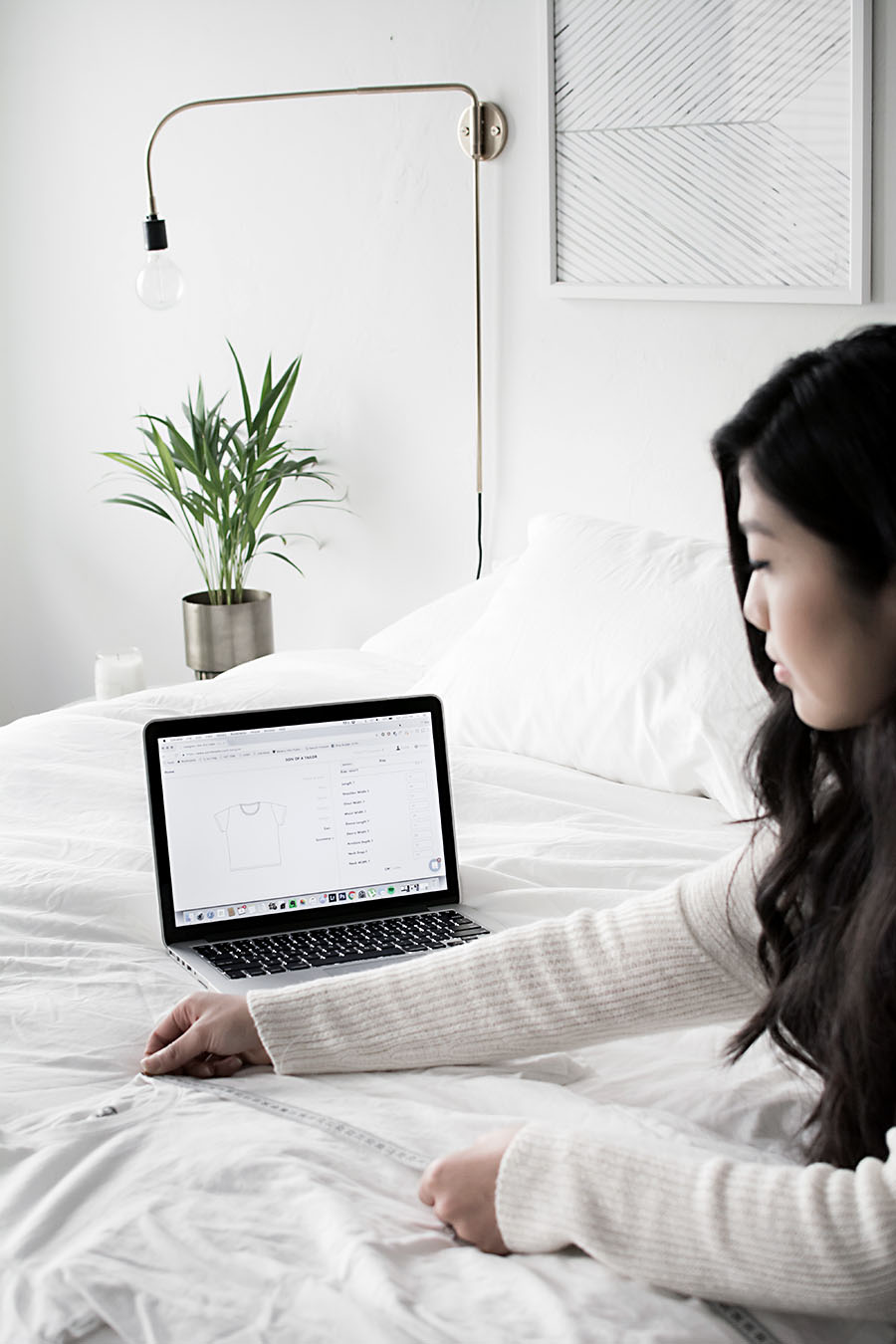 Aside from the measurements taken, fabric, color, neck, sleeve, pocket, and embroidered initials are all options to choose from.  He kept his as simple as possible without any extra options.  Predictable!
Something I really appreciated about the measuring process is that at the end,  all the T-shirt measurements are summarized to double check and make sure everything looks right.  For people like us who know close to nothing about clothing measurements, these numbers may as well be a different language, so I thought it was important to compare the results with one of his favorite tees (the one that needs to go) and make sure nothing was completely off.  I think the first time around we found that I had measured his chest wrong, oops.  Good thing we checked.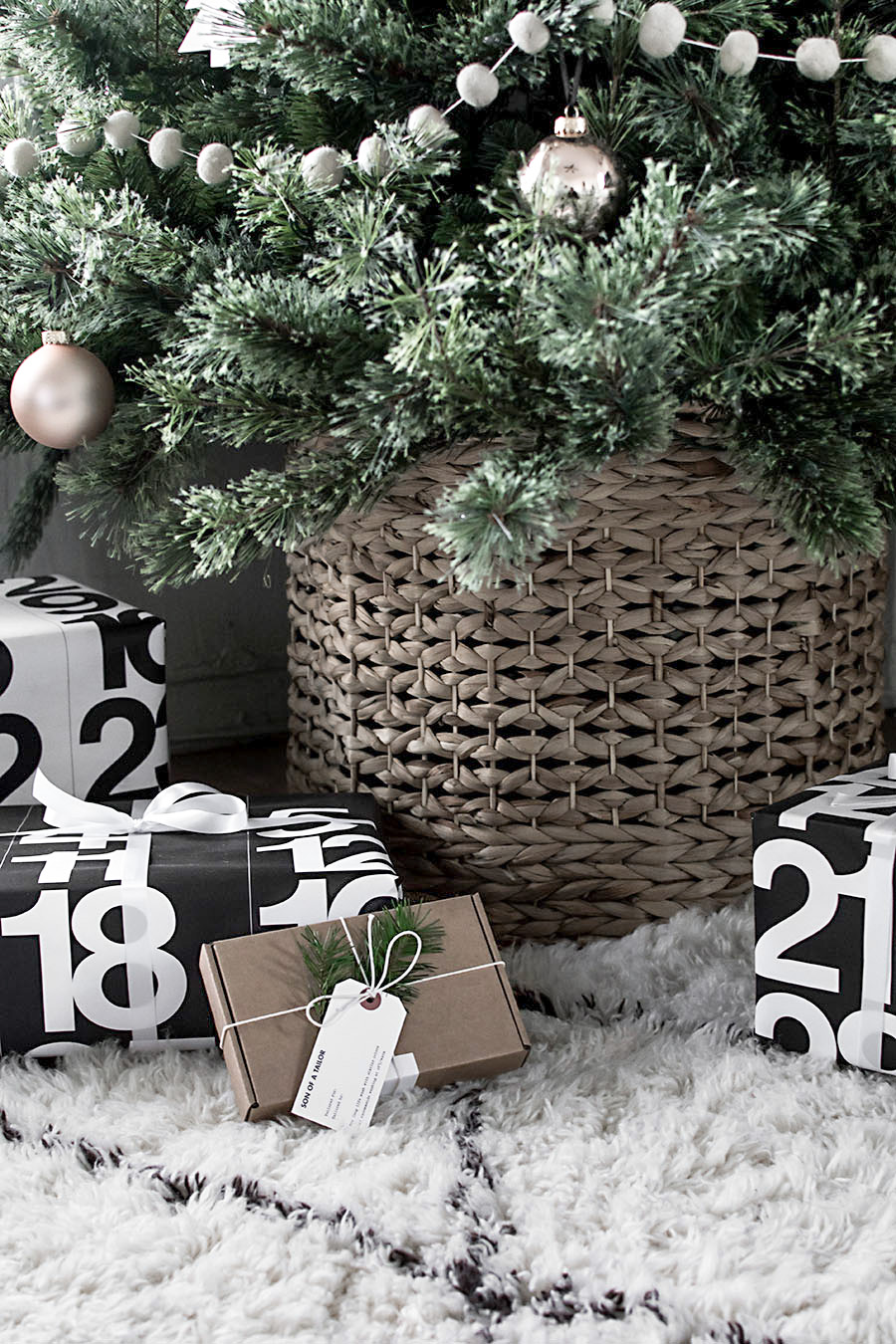 At the time I'm writing this, we haven't received his shirt yet, but man we are looking forward to it like it'll be the miracle he's been waiting his whole life for.  With all the measurements, I don't doubt that it won't fit perfectly, but it's good knowing that Son of a Tailor offers a Perfect Fit Guarantee, meaning if his first tee doesn't fit well then they'll make him a new one.  How can we not try??
If you think this is something your guy would love too, I've got a 15% off code for you to use on gift cards!  Get the gift cards here and enter the promo code ohmy2016 at checkout.  Promo code is good through December and can be used multiple times.
Does this look like something the men in your life would love?
This post is sponsored by Son of a Tailor.  All words and content are always my own.  I do not receive commission for sales made with the provided promo code.