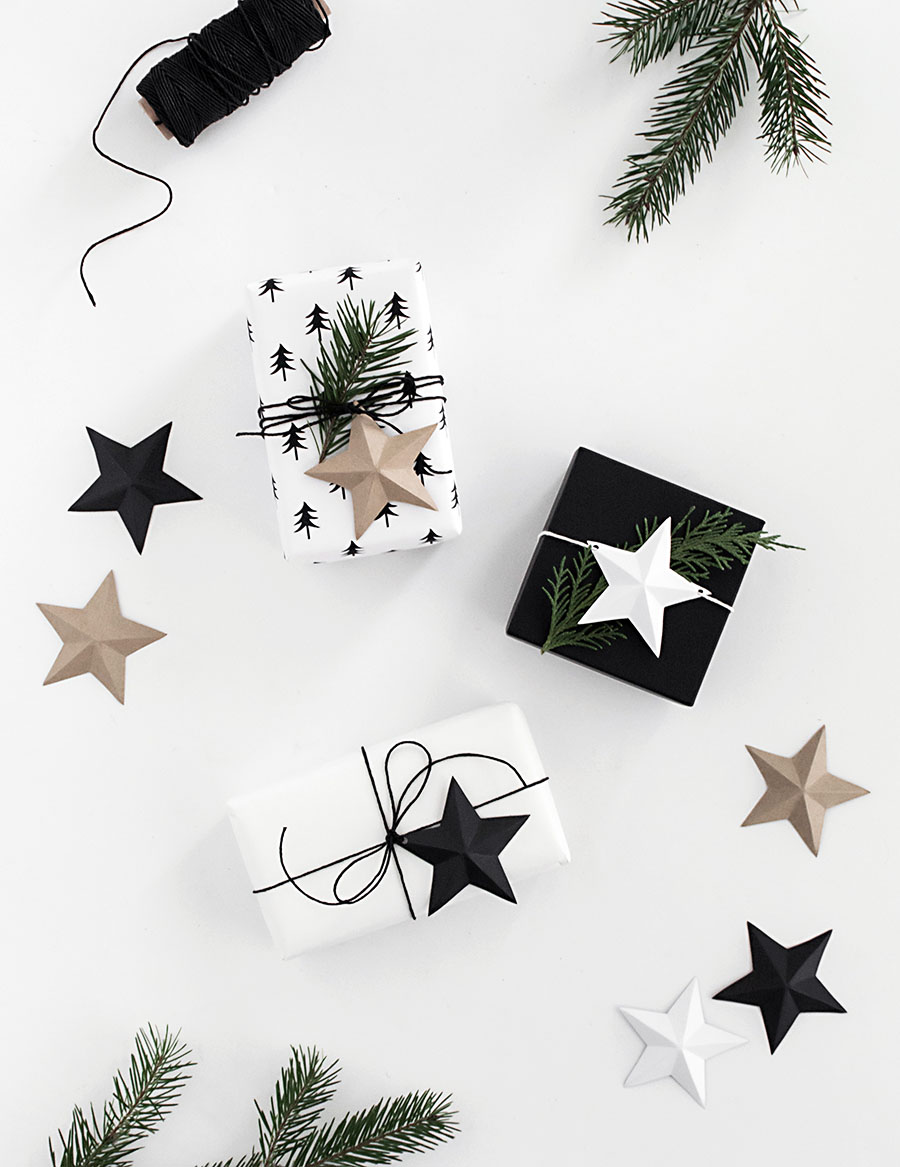 Yes, because days before Christmas we all want to spend time making things since there's absolutely nothing else to do and we're all not busy, I get it!  I've got you guys in mind with this really easy DIY printable you can use for your gift wrapping this week.  It's cute, it's free, and they keep on giving because they can also be hung up like ornaments.  I actually did base these off of an ornament I got this year made of galvanized metal (you might've spotted it in my wood dowel tree DIY?) and partnered with my friends at Canon to share the paper version download with you!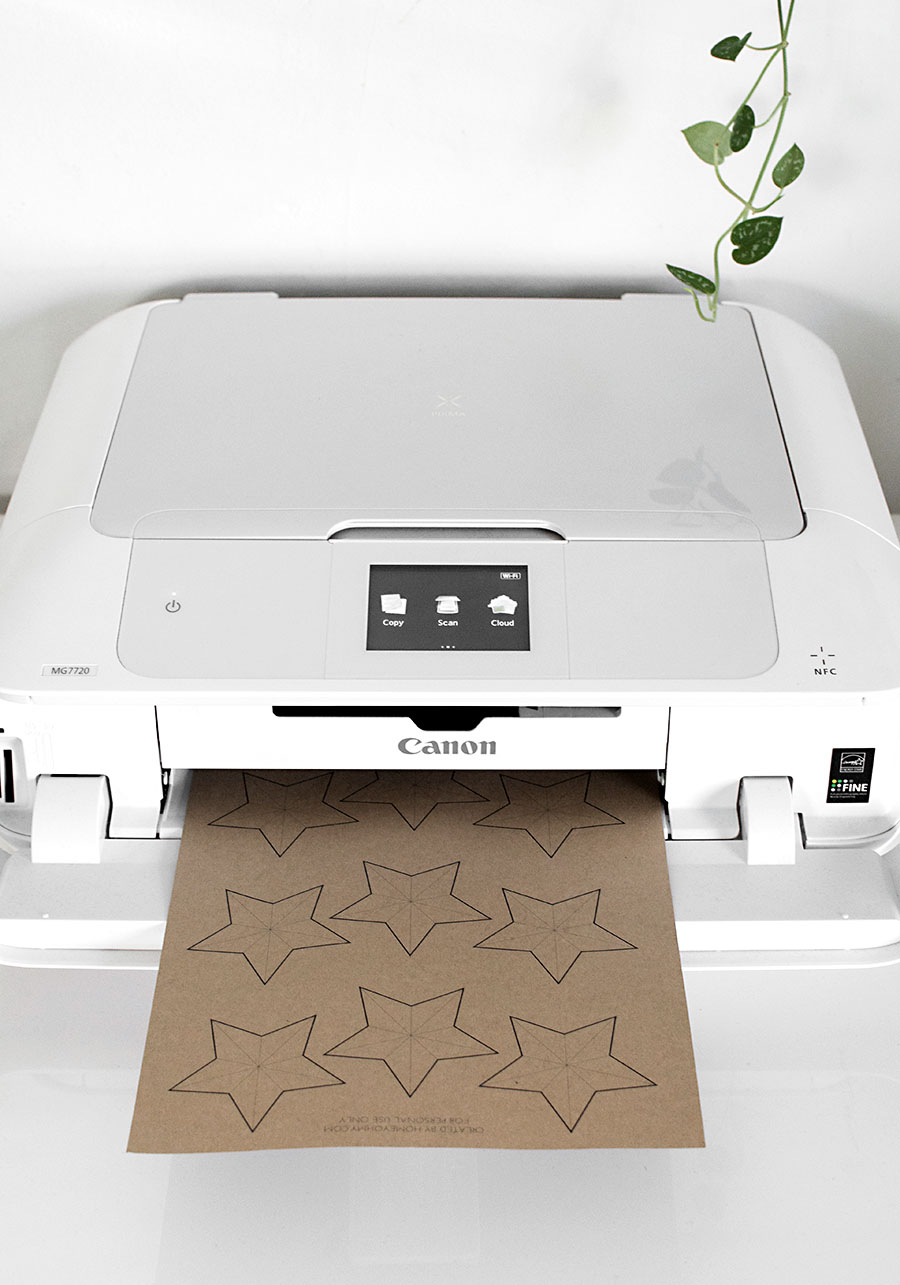 I printed the templates on card stock with my PIXMA MG7720 Wireless All-In-One Printer.  You can definitely use any patterned or color card stock (except black, more on that soon).  This would be really cute in varying patterns, but I stuck to my favorite colors.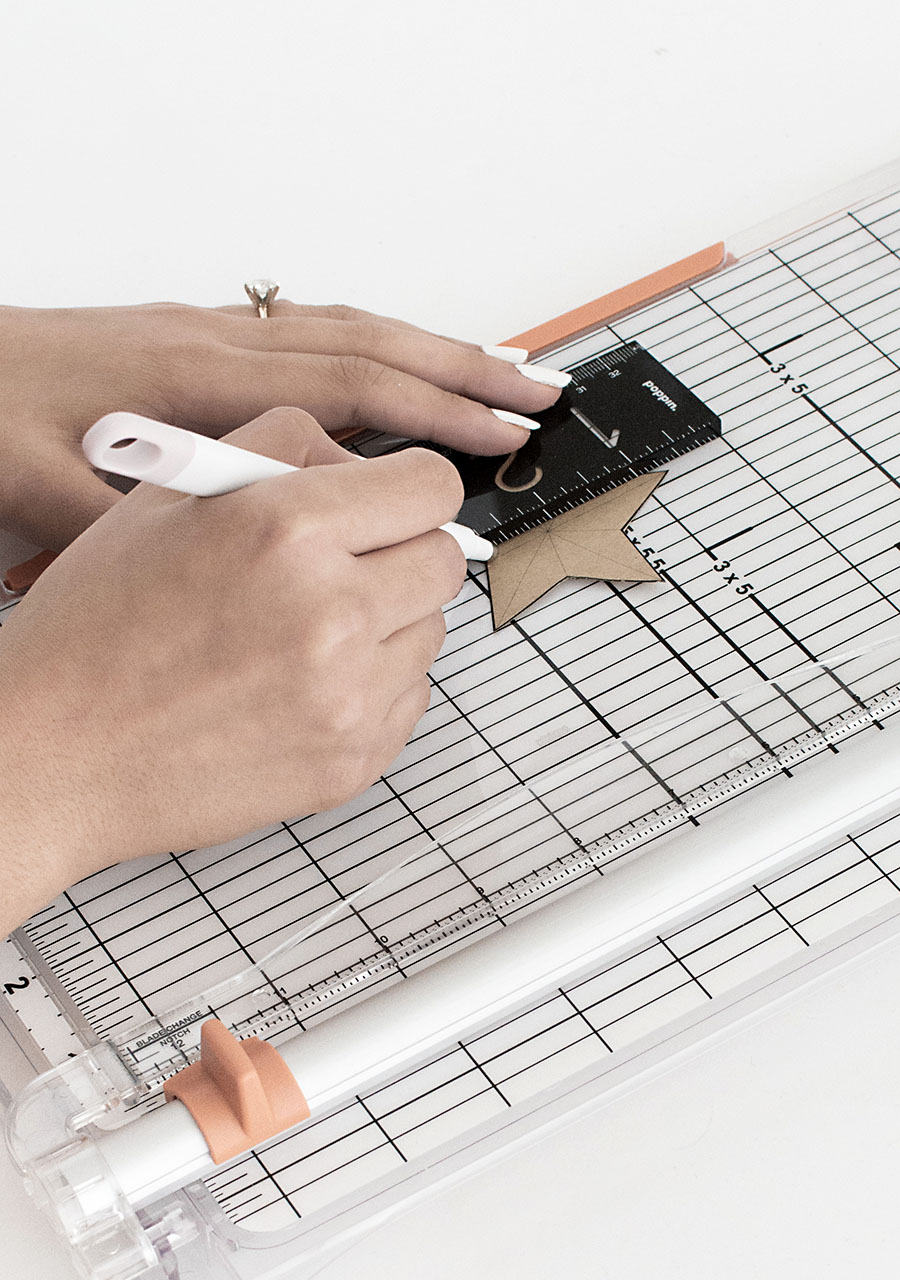 After cutting out the star, score it along the lines of the template using a ruler as a guide.  Folding along the lines works as well, but I've found that the results are much cleaner when using a scoring tool.
Pinch each point of the star so that it bends where the score is.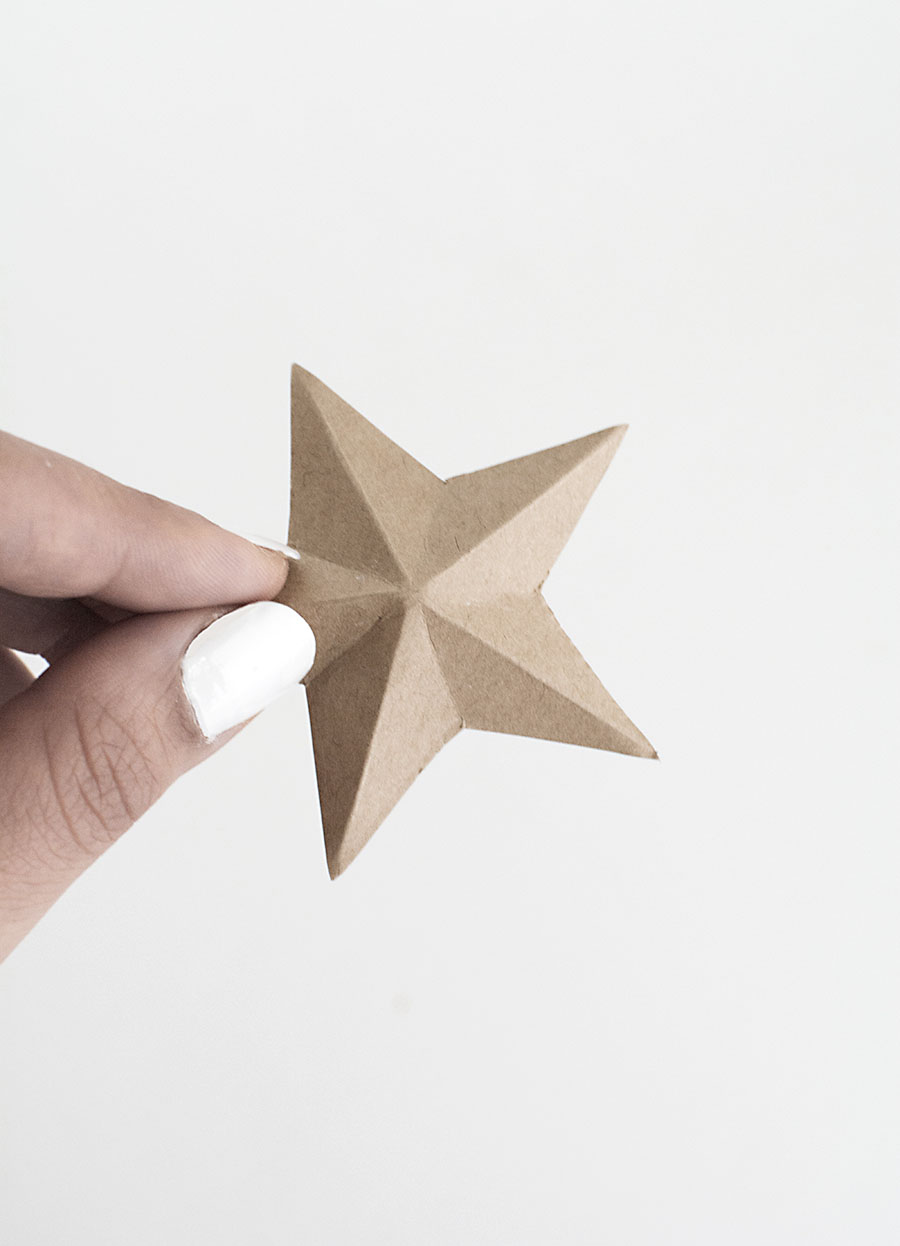 Move the pinching inwards towards the center of the star so that the adjacent scored lines bend in.  I like to use my thumb nail to get into those grooves and help them bend.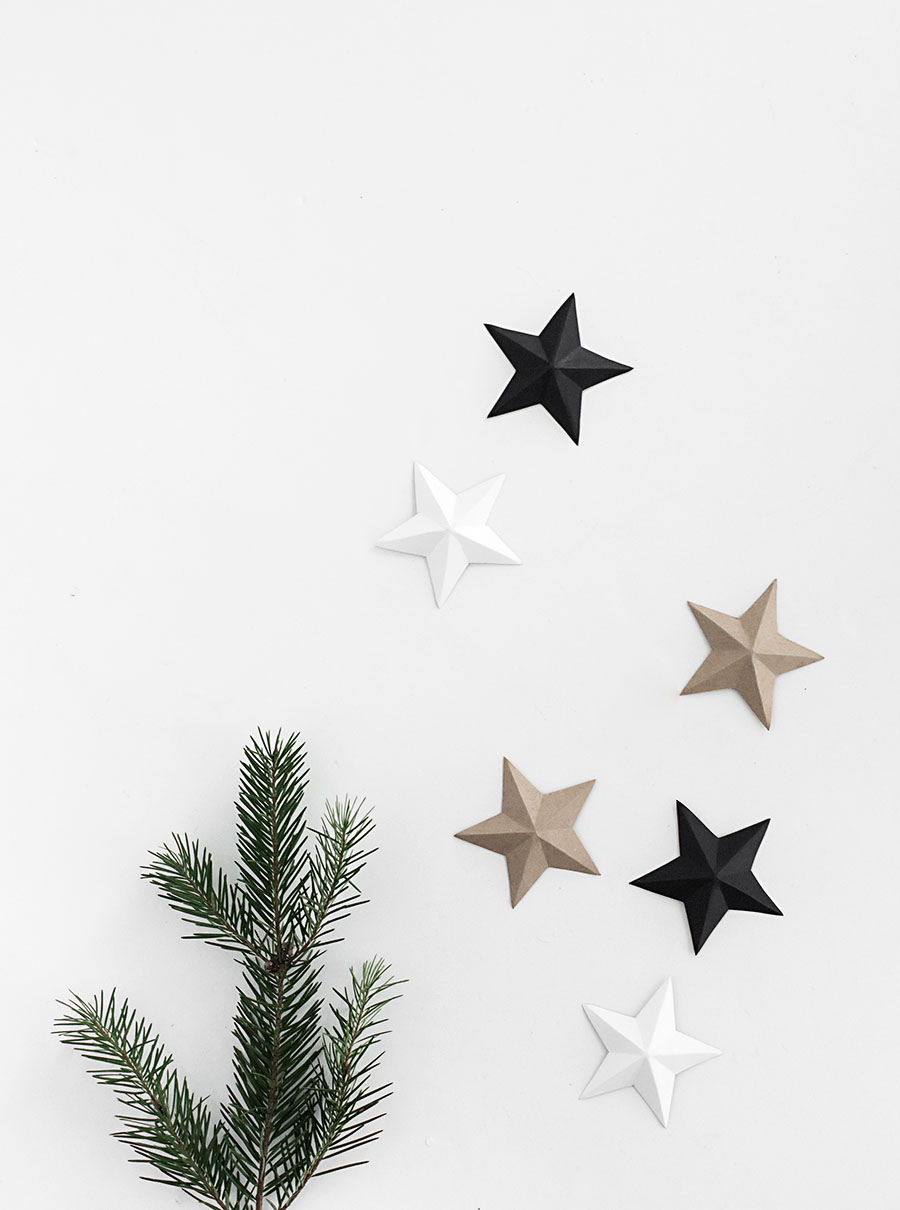 That's it guys.  Do as you please with these cuties.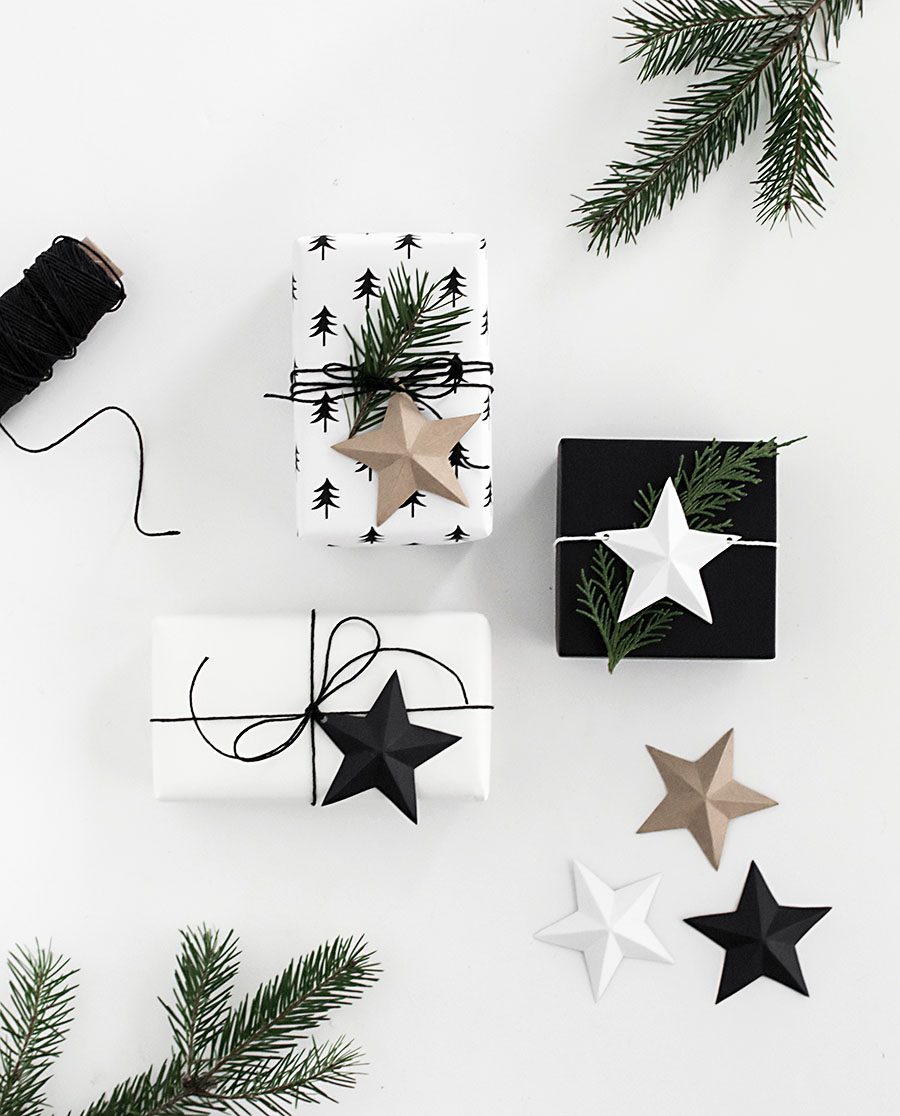 Use a hole puncher to attach them to your gifts with string.  It would also be very cute to write "To" and "From" on the points of the stars.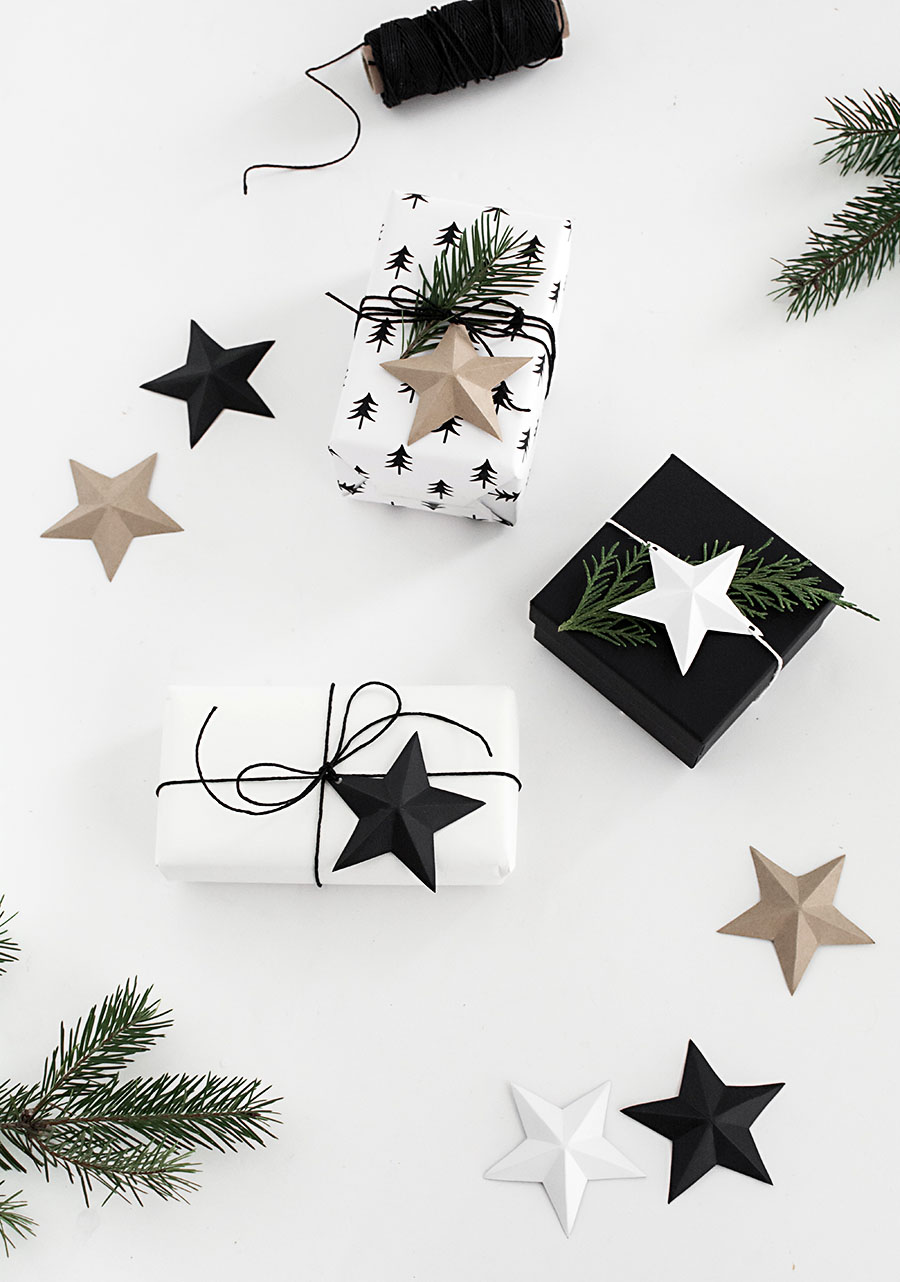 For the black stars, just print the template on white paper, cut out a star, then trace the star onto black paper with pencil.  The black star won't have the scoring guidelines, but just follow the template and it should be simple to free-hand.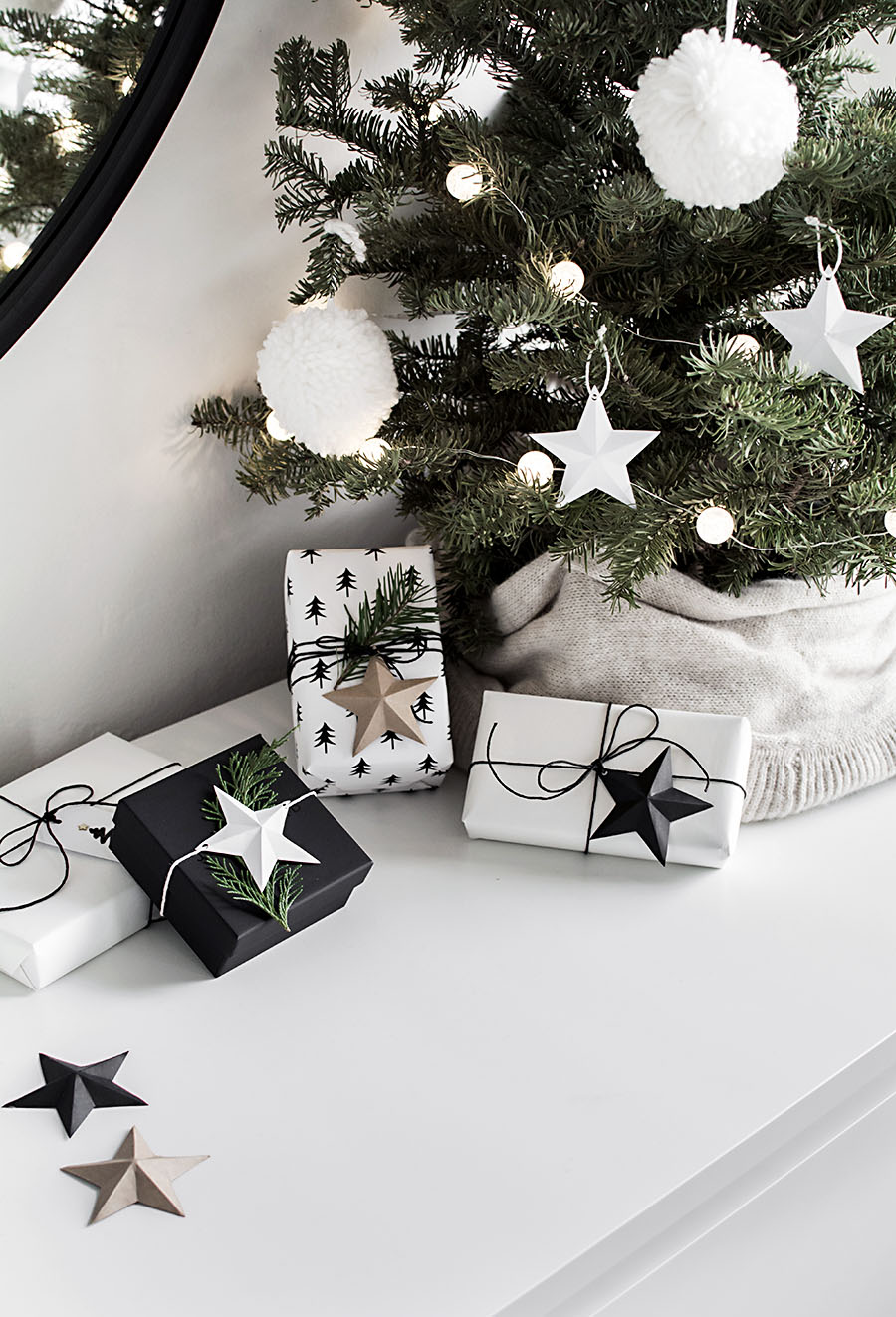 Don't forget to tell the recipient not to toss the star topper, but also why would they??  Give them the idea of hanging it up on their tree.  It's gift wrap that doubles as a gift itself!
Download the template here.

This post is sponsored by Canon.  All words and content are always my own.  Thank you for supporting brands that help bring fun ideas for you to discover and try!
Other Posts You Might Like