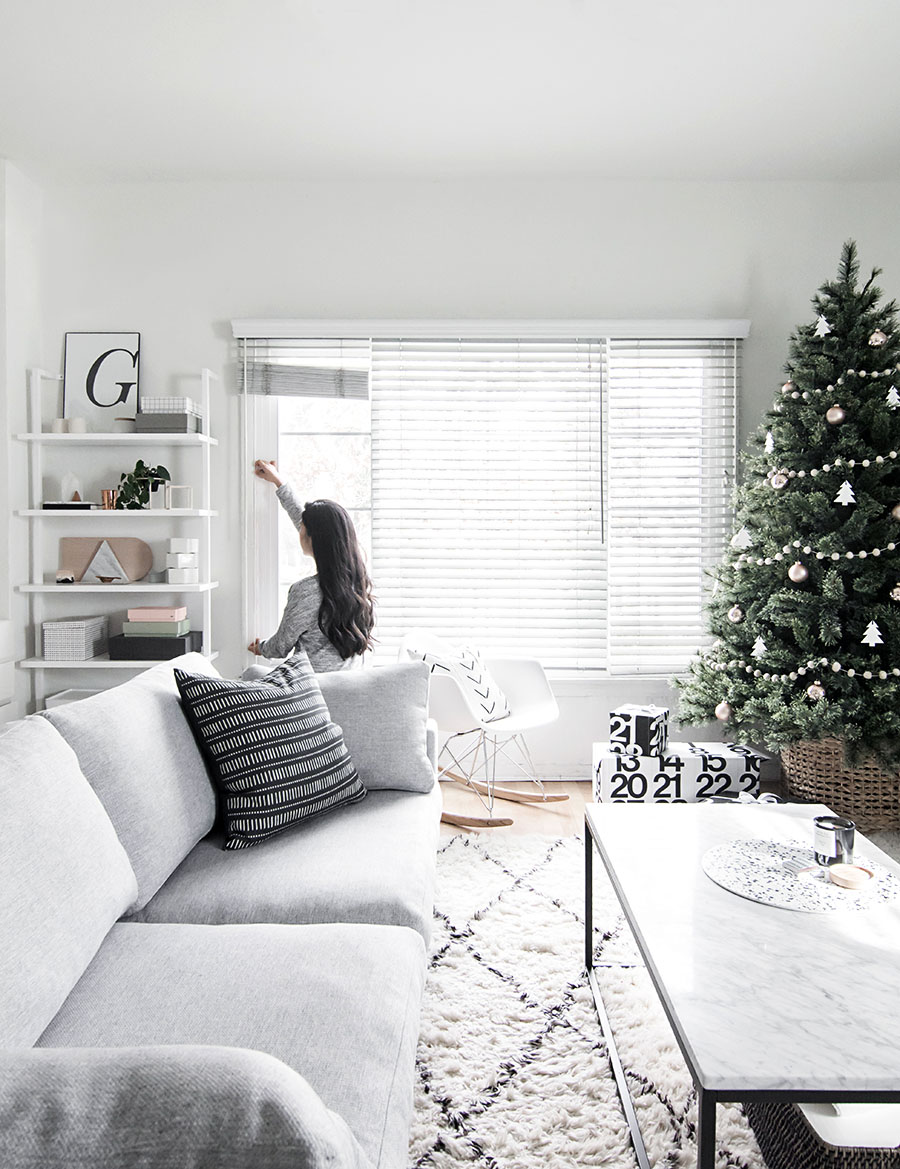 This post is sponsored by DIYZ.
LA does get cold in the winter, and with living in an apartment that doesn't have any heating, we feel every bit of it.  Our space heaters do as much as they can, and though I can literally feel the drafts of cold air seeping in through our doors and windows, I accepted it as our situation and never thought I could do much about it.
That time has come now, with the weather getting colder and me accepting that I'll keep trucking along with my DIY projects as I shiver next to a space heater.  This post was to be one of those projects in partnership with DIYZ, a free mobile app full of tutorials and videos for the DIY home renovator and decorator, and in it I found this.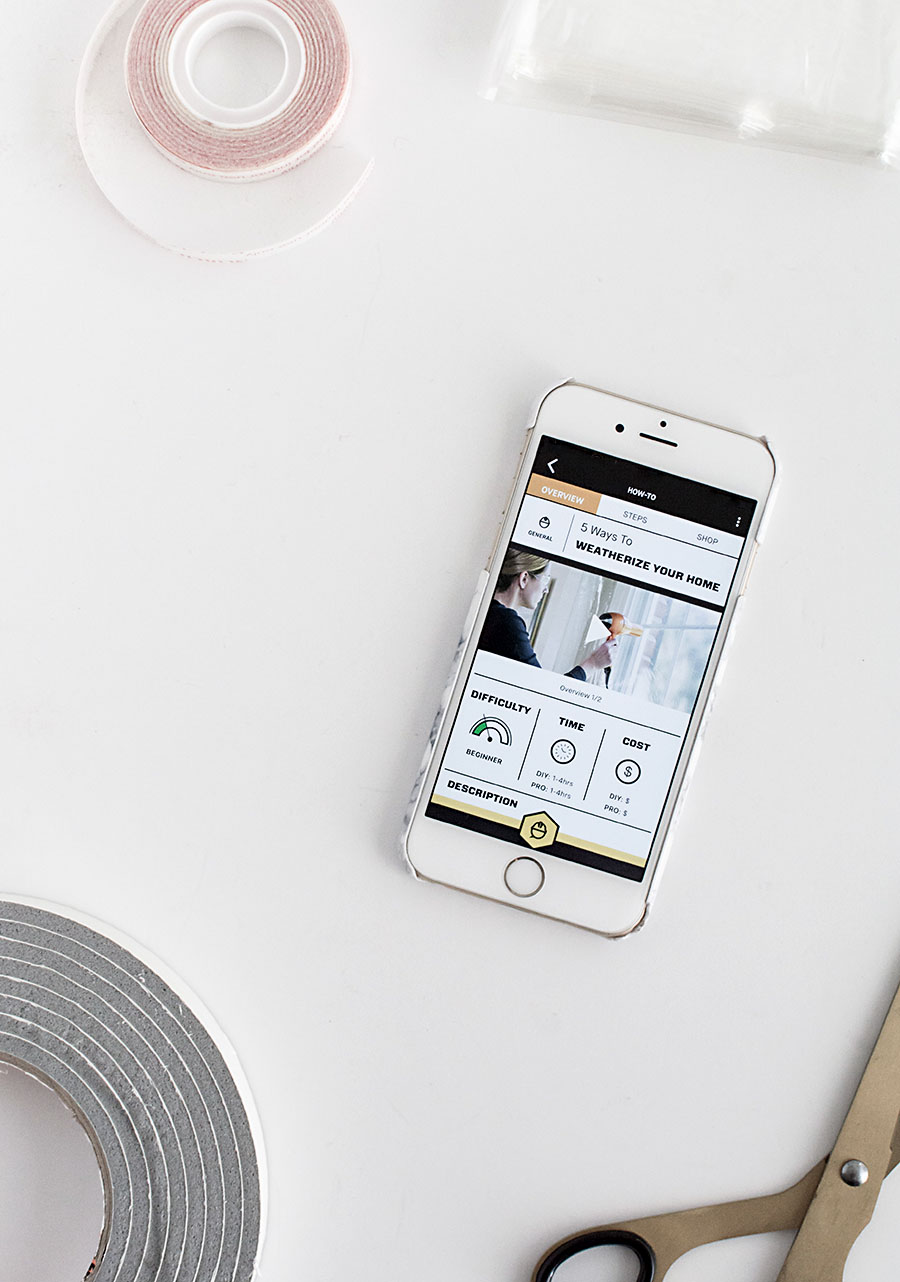 5 ways to weatherize your home?  Could this help me??  I read the instructions and watched the videos, noting that all the tips were really easy, wouldn't take much time, and wouldn't cost me much at all, and though some of the tips didn't apply to my apartment situation, a couple of them did and were too simple not to try.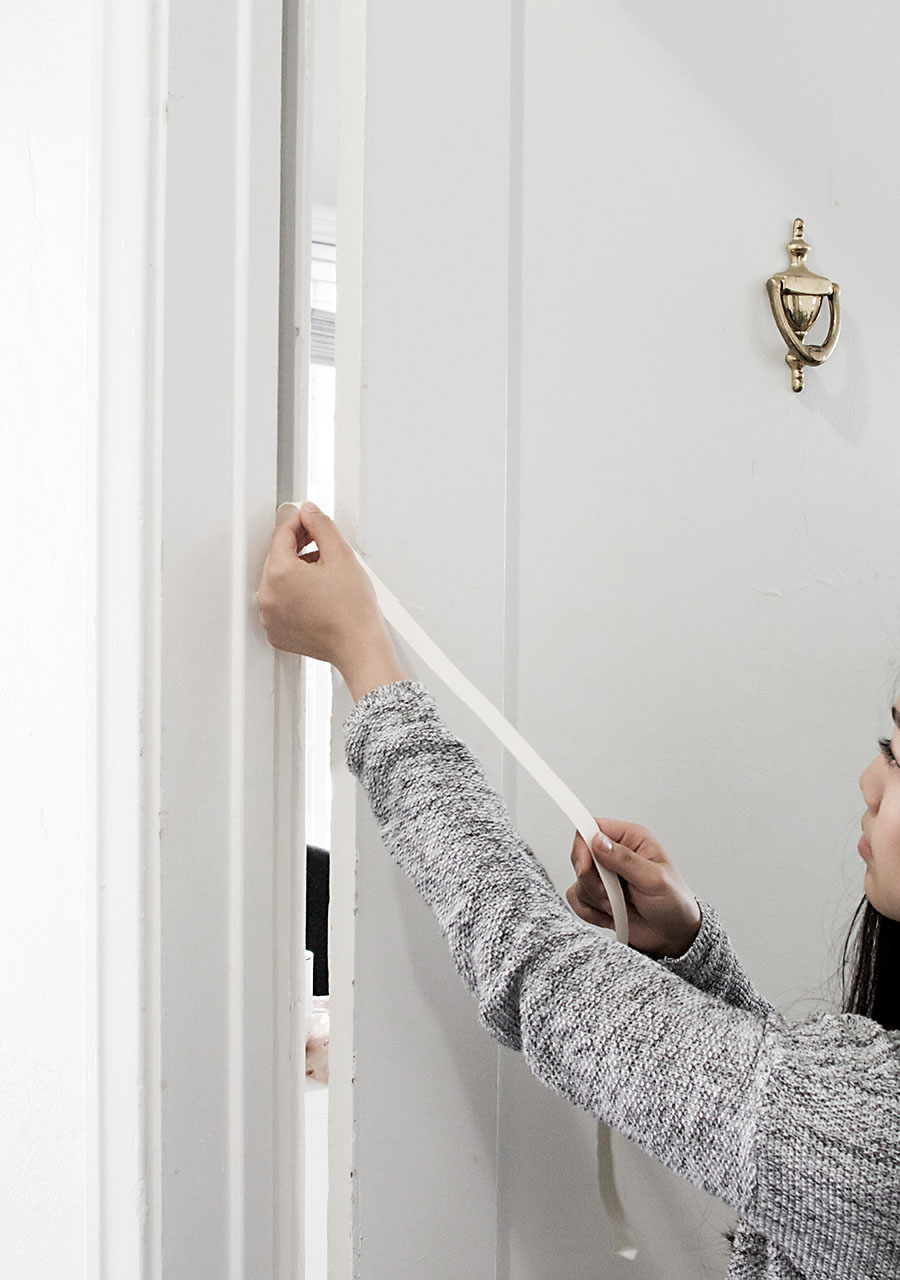 One of the tips was to apply weather seal.  We have two doors to our apartment that absolutely needed this and why I didn't know about doing this sooner left me feeling dumbfounded.  It also only took 2.6 seconds (roughly) to do!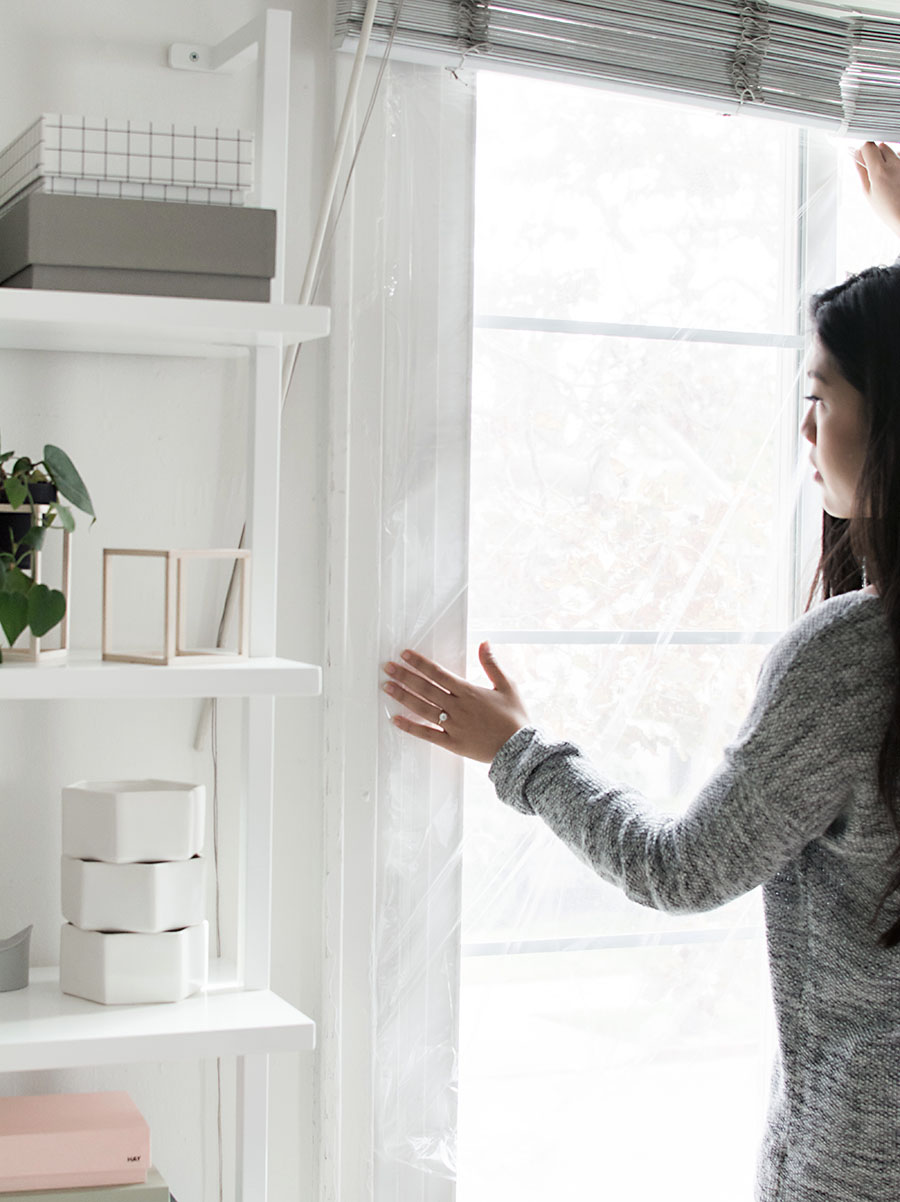 The next tip I followed was to apply window film.  I never knew this existed and it was clear to me that this could help with our drafty window situation.  The film provides a clear barrier to prevent the wintry weather from coming in through the windows, or the heat from going out.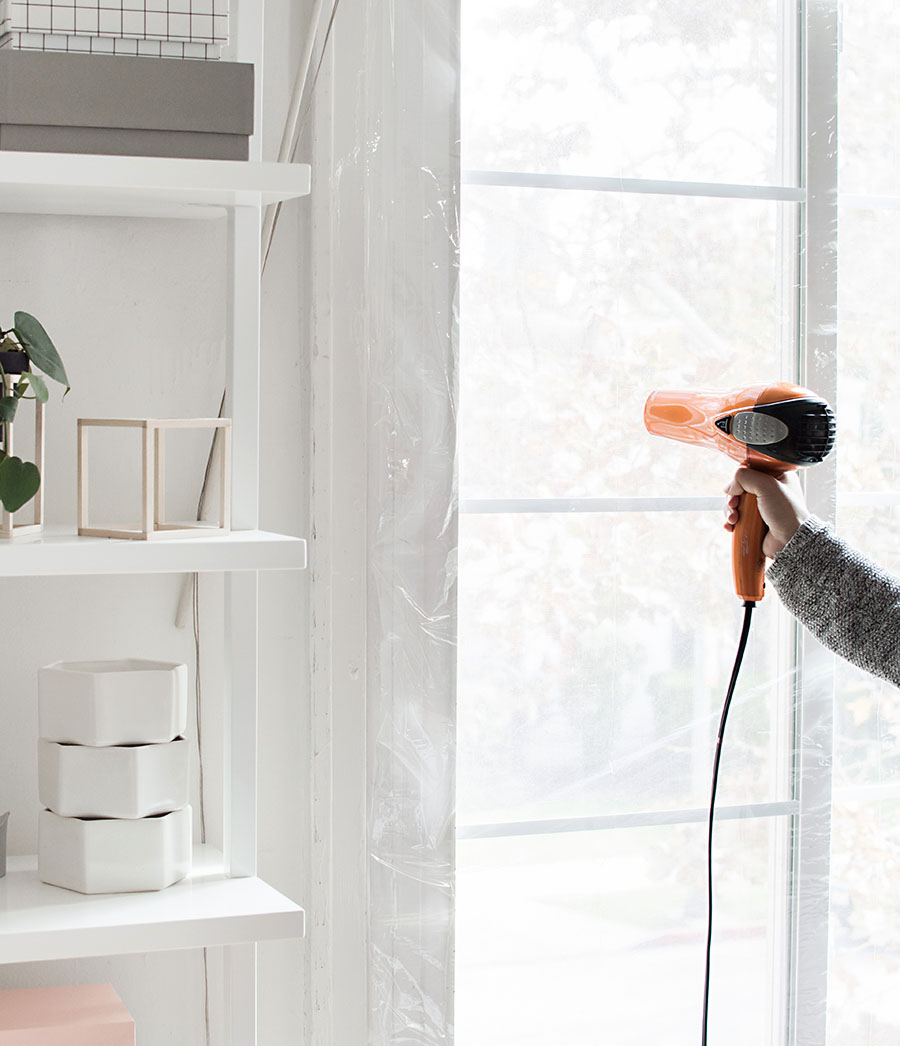 The coolest part was using a dryer to shrink the film and make it taut.  Talk about a relaxing and satisfying activity!  One thing I really appreciated about the DIYZ app is that it links to the specific materials needed and takes out the guess work of whether or not I'm buying the right item.  I used the window insulator kit they recommended and it worked perfectly.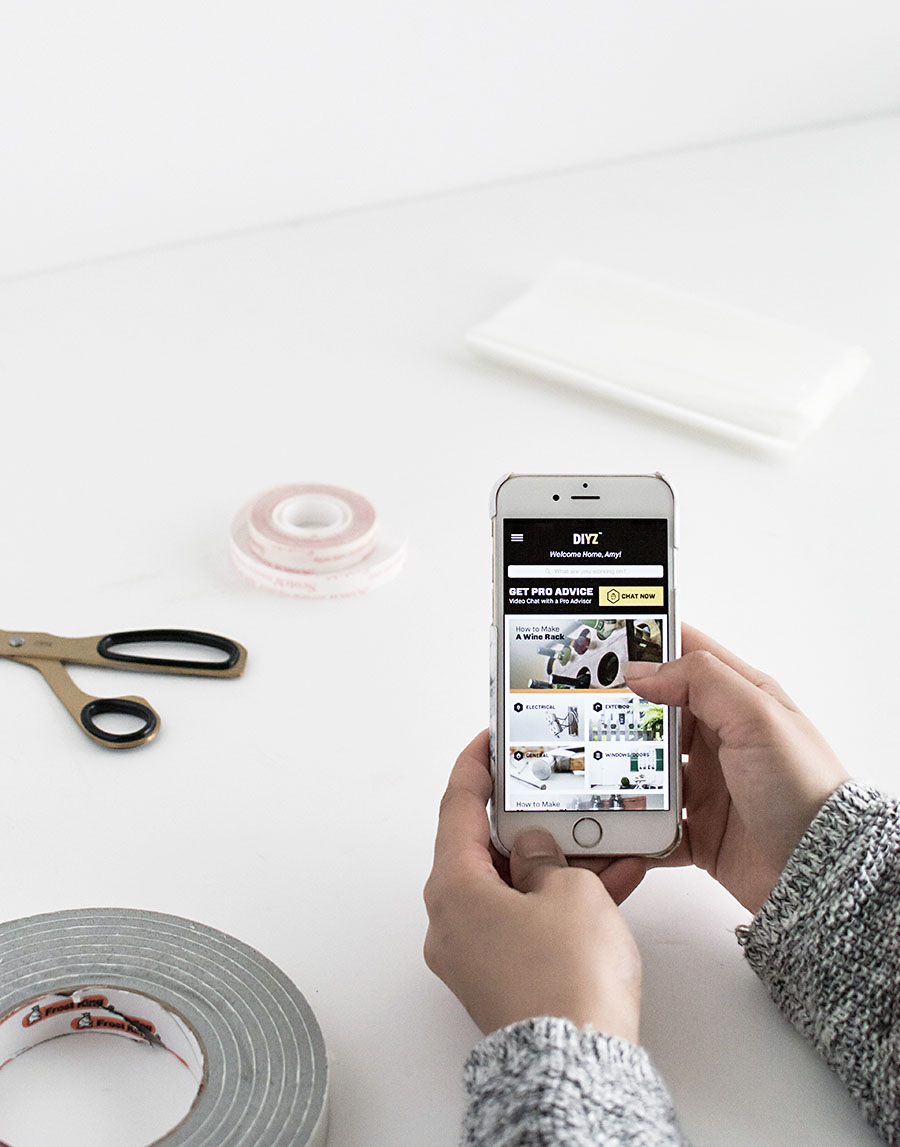 Check out the DIYZ app for the step-by-step instructions on all the weatherizing tips, or browse all the other the tutorials they have ranging every level of difficulty.  A lot of the projects are geared towards home improvement and renovation, like how to install a kitchen sink or lay floor tile, but others can be done for any home like how to build bar stools or make a wine rack.  If you can't find what you're looking for or need specific help, there's a live video chat option to talk to a pro!  Get the app on iTunes or Google Play and see if it might help with your next home project.
So do you weatherize your home, or have anything to share on how it's worked out for you in the past?  I'm excited to see how this plays out for us and hopefully it will be our warmest winter at this place, ha!
This post is sponsored by DIYZ.  All words and opinions are always my own. 
Other Posts You Might Like