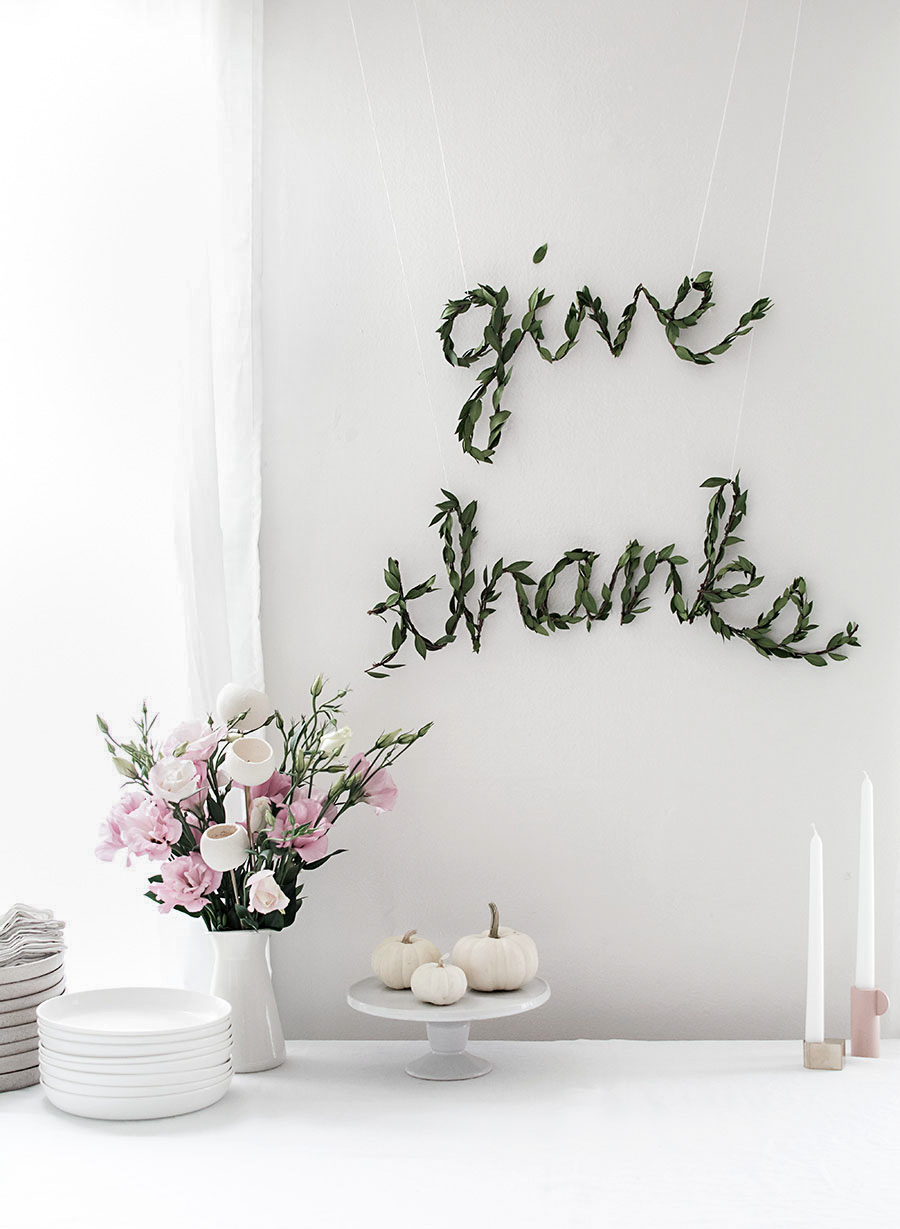 Our yearly friendsgiving celebration is this weekend!  It's become a tradition that I make a "give thanks" garland and each year I try to switch it up a little.  I'm still and always loving incorporating greens into party decor and didn't pass up that opportunity this time.  Something different I did though was actually making the letters.  It's very simple to do!
Materials:
–natural wire
–floral wire
-greens (I used myrtle)
-string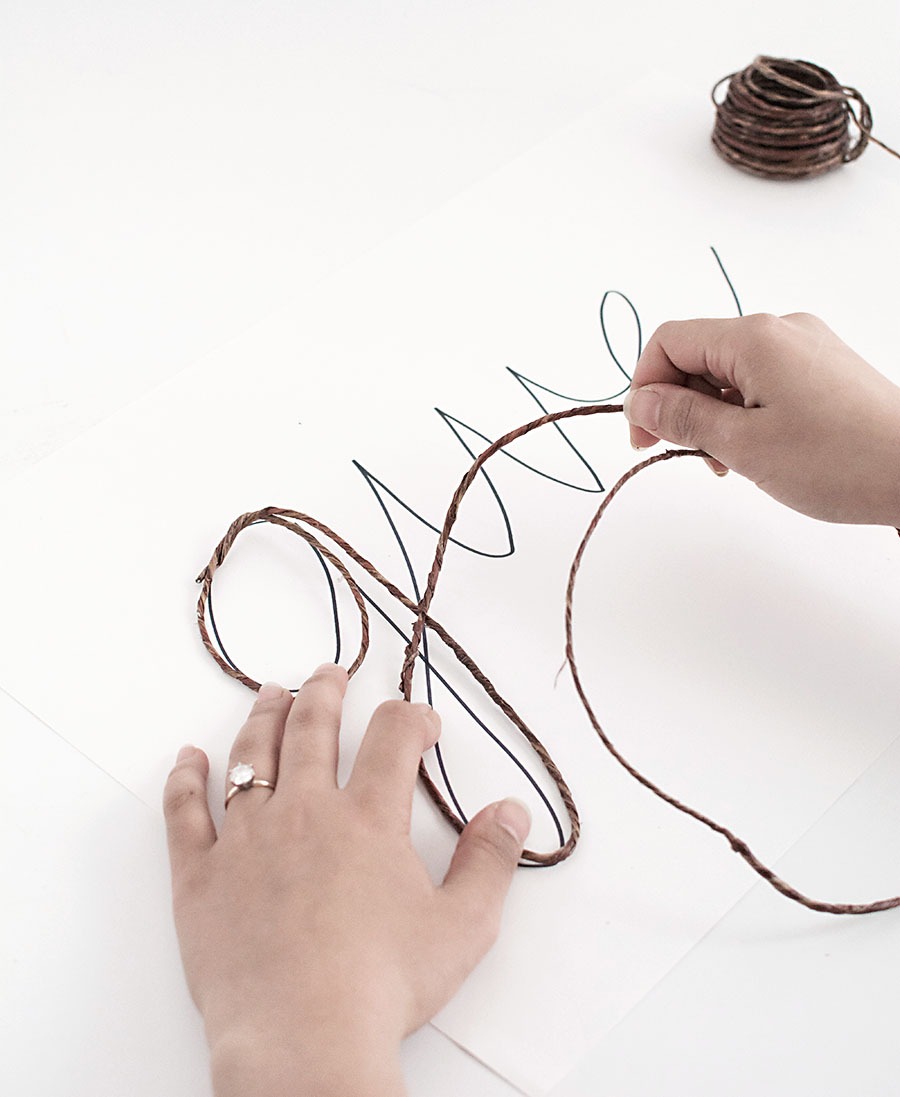 Write out each word on paper and use it as a guide to bend the natural wire.  Bending with my fingers was mostly sufficient, but certain parts were easier with pliers.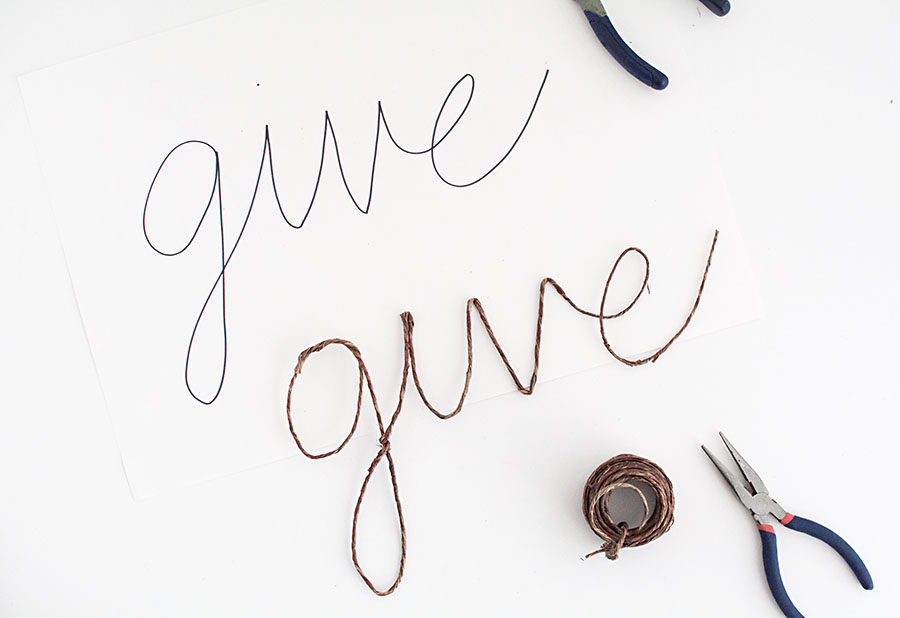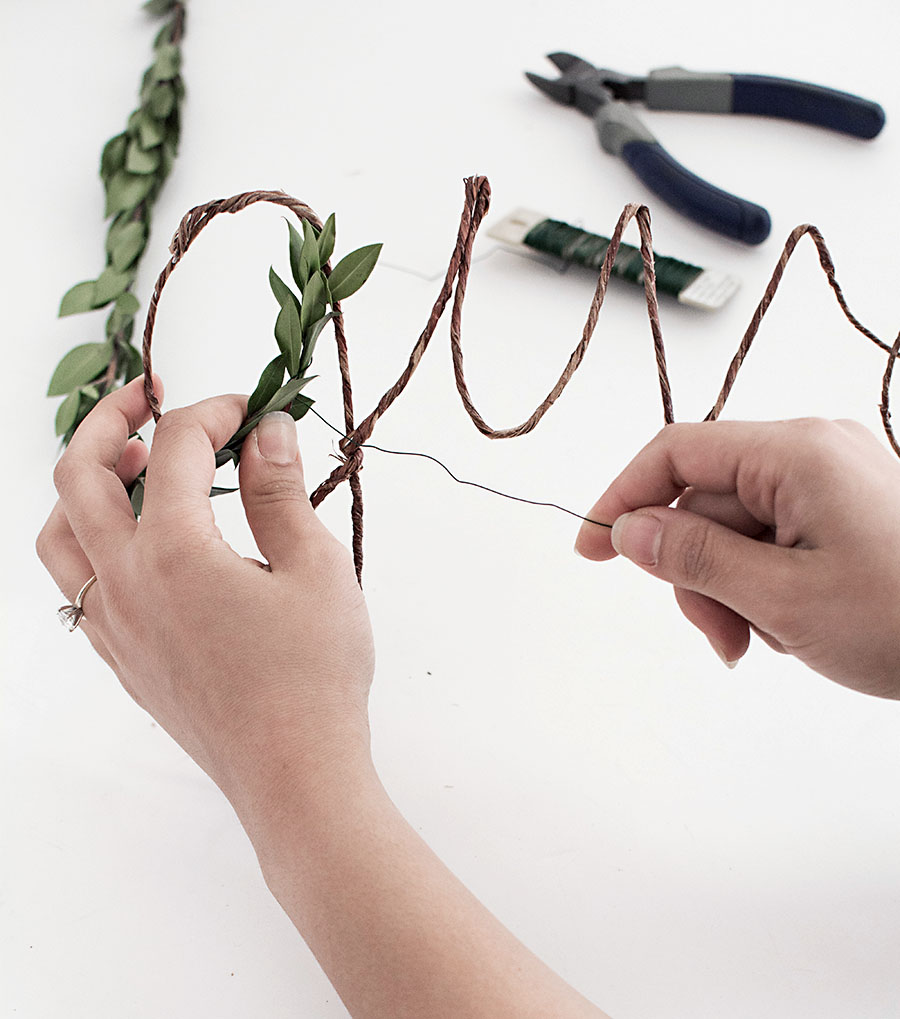 Next, use the floral wire to wrap the greens around the natural wire.  Try to avoid wrapping wire around the leaves so they can stick out as they naturally do.  At the end, rip off any leaves that look crazy and are getting in the way of making the garland look legible.  
Use string to tie up and hang.  I hung mine from a wood dowel suspended between two windows, but any temporary wall hooks would work as well.
The last time I worked with myrtle, it took about two days before the leaves started drying and curling up, but even then it'll still look cute.  It's best to make this the same day but the day before would be completely fine!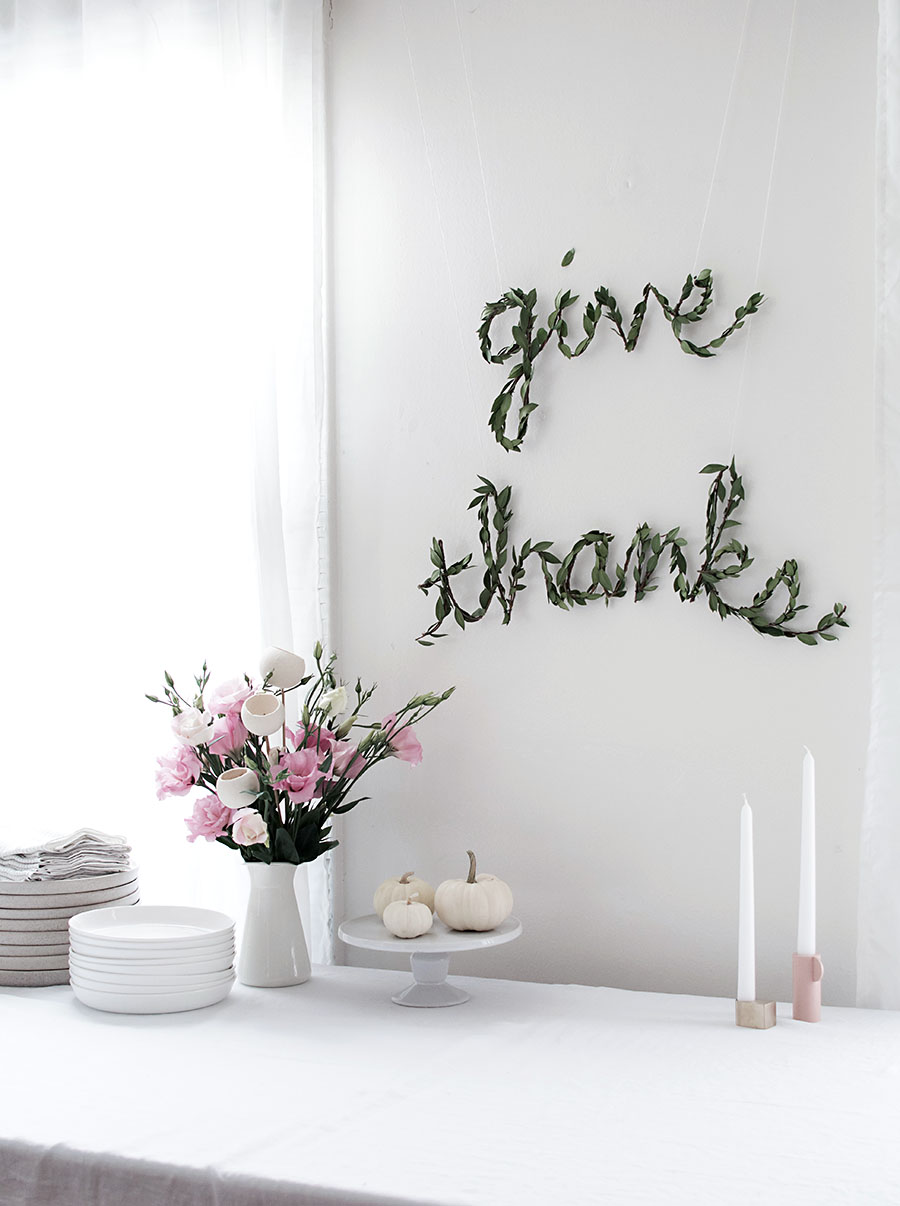 After saying every year that I'm going to do it, I'll finally be cooking turkey (and making the gravy) for the first time ever in my life.  I'm extremely hopeful for a juicy and tasty result.  I'll report back on that if you guys are interested, otherwise I'll probably be sharing that on IG story/Snapchat this weekend!
Have you already had your friendsgiving yet, or are you going to, or do you not celebrate?