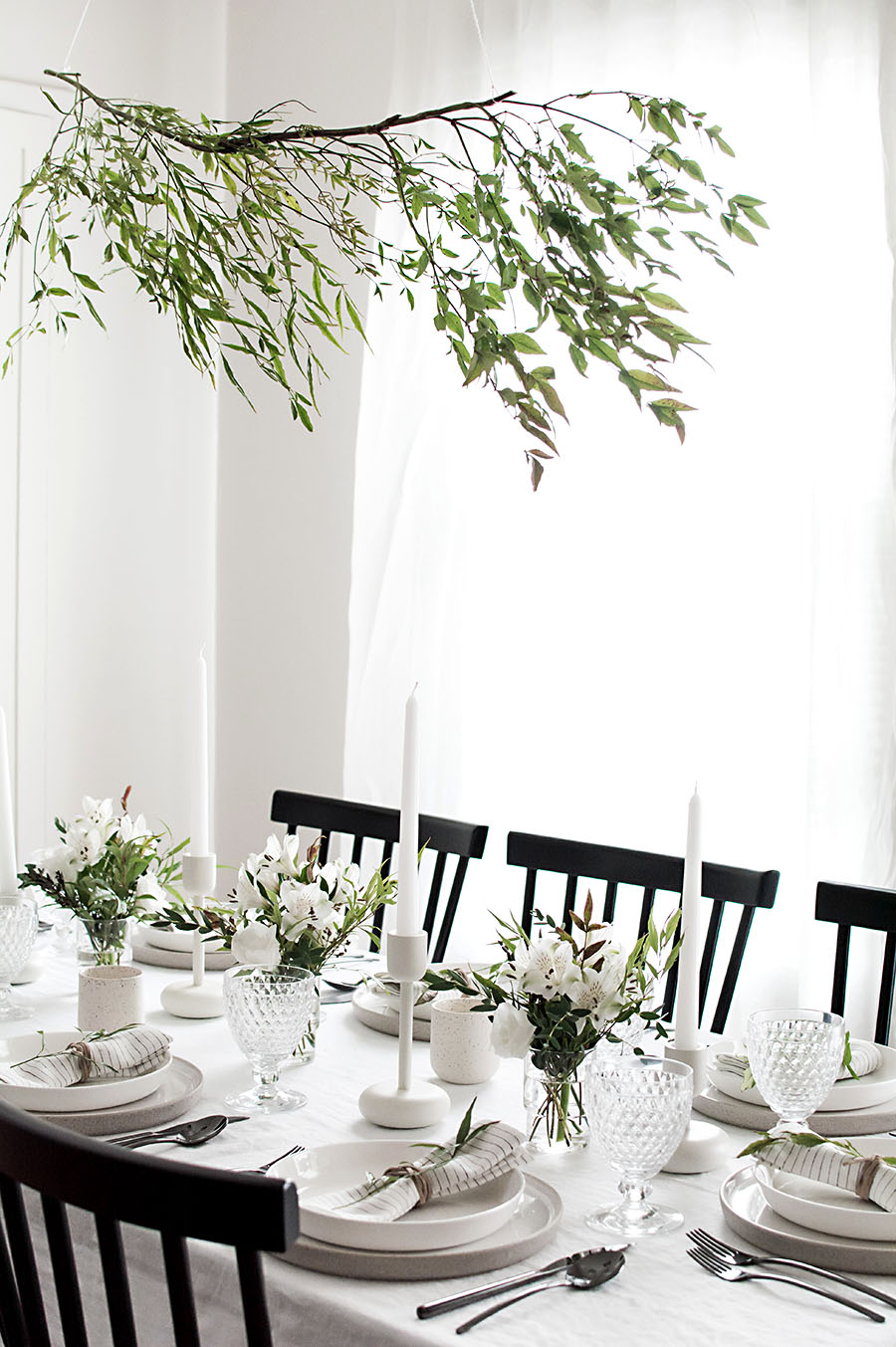 Fall kicks off all the best celebrations of the year (amiright?) and I get most excited about decorating for them.  Eating is extremely exciting too, but decorating comes first!  I like prioritizing simplicity in decorating not only because that's my jam and I love it most, but because I've found it's generally less fuss and less stressful, which is what I imagine most of us appreciating during the cray holiday season.  Whether you want to achieve this style or apply a few of these concepts to the plans you already have, read on for 5 simple tips for a modern minimal tablescape I'm sharing in partnership with AllModern: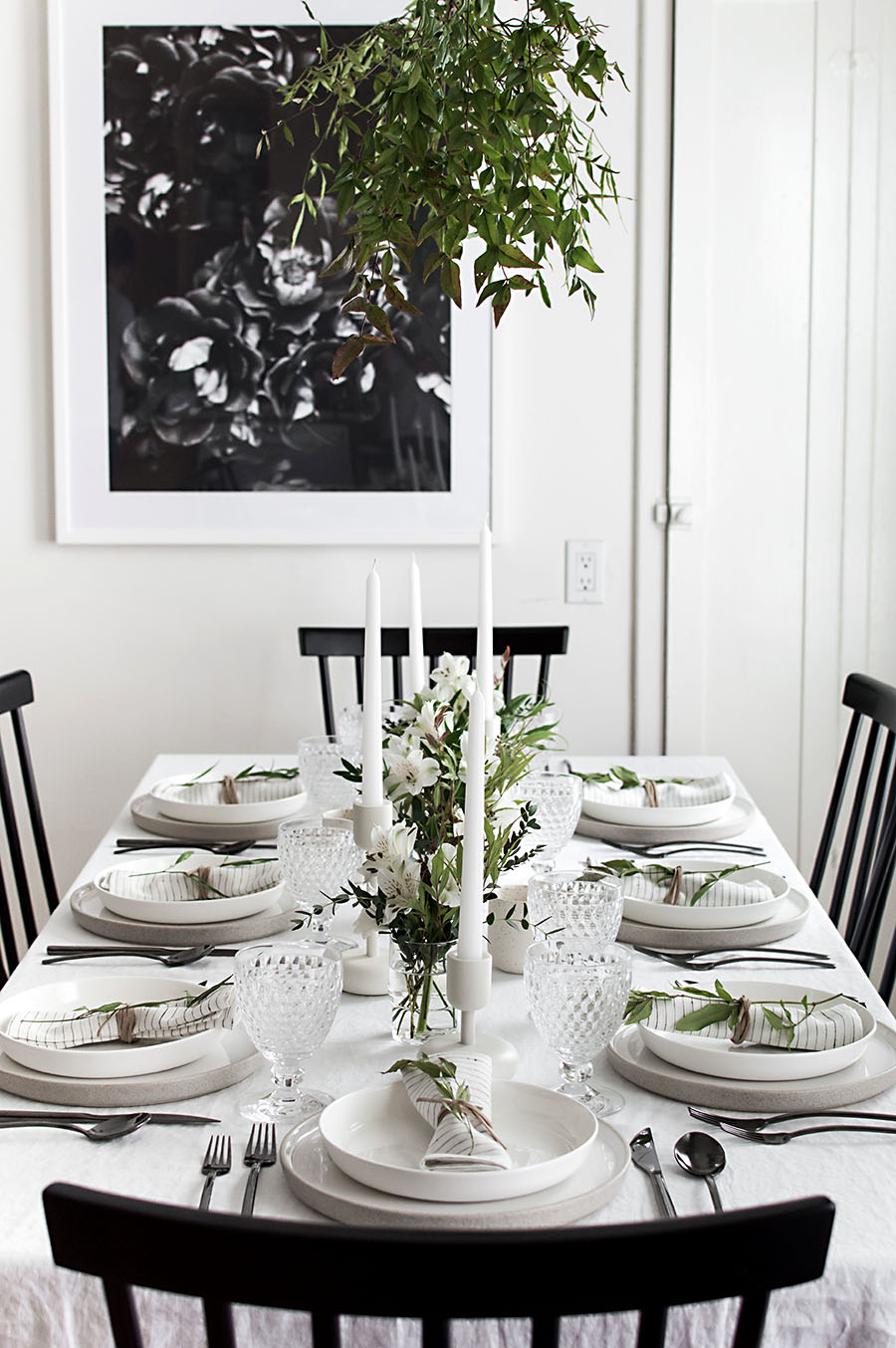 Simple color palette
Keeping colors neutral is the easiest way to achieve a modern minimal look, though color definitely is not off limits- just keep it to a few pops of color.  I left most of the color in my tablescape to the florals and everything else is mostly white, like the AllModern white plates, AllModern ceramic plates, and linen tablecloth.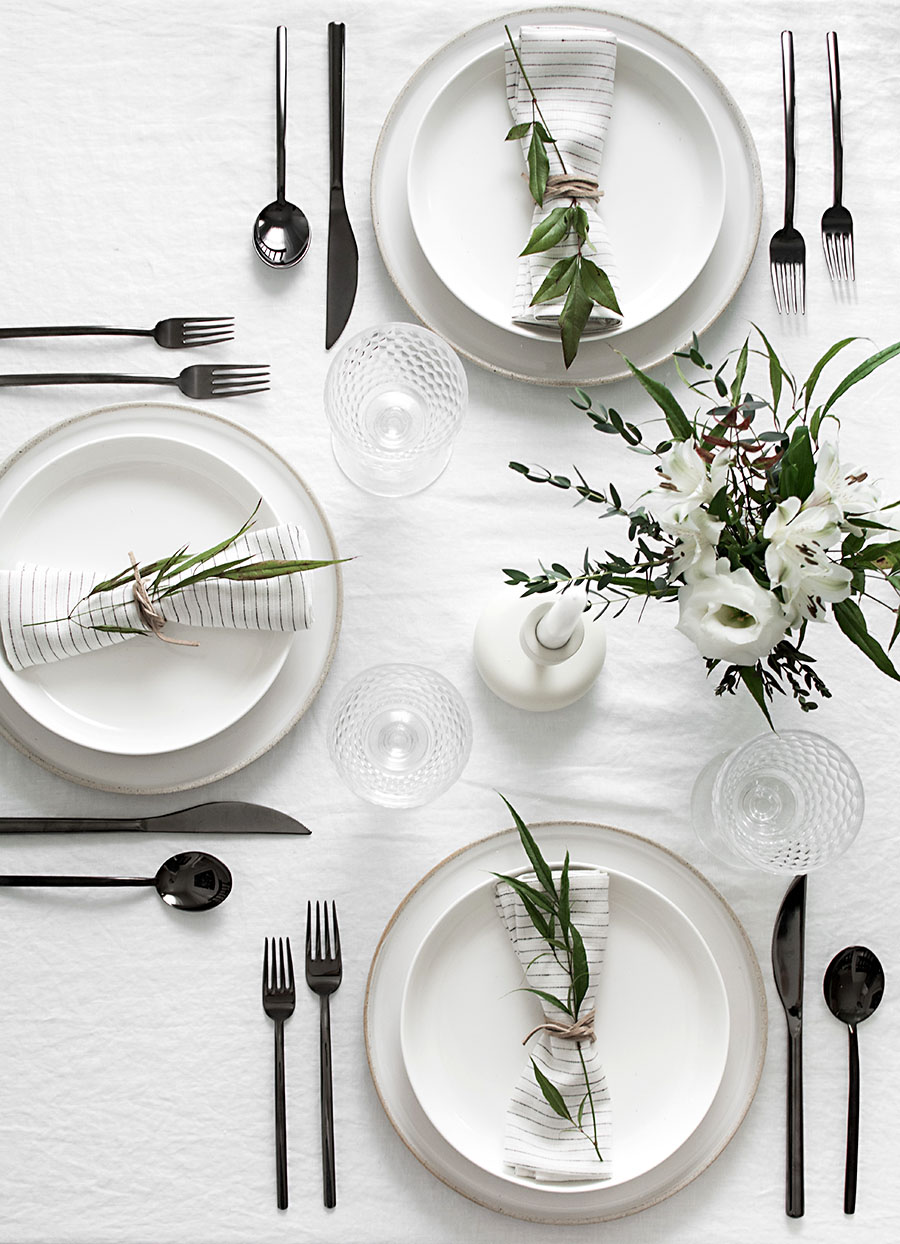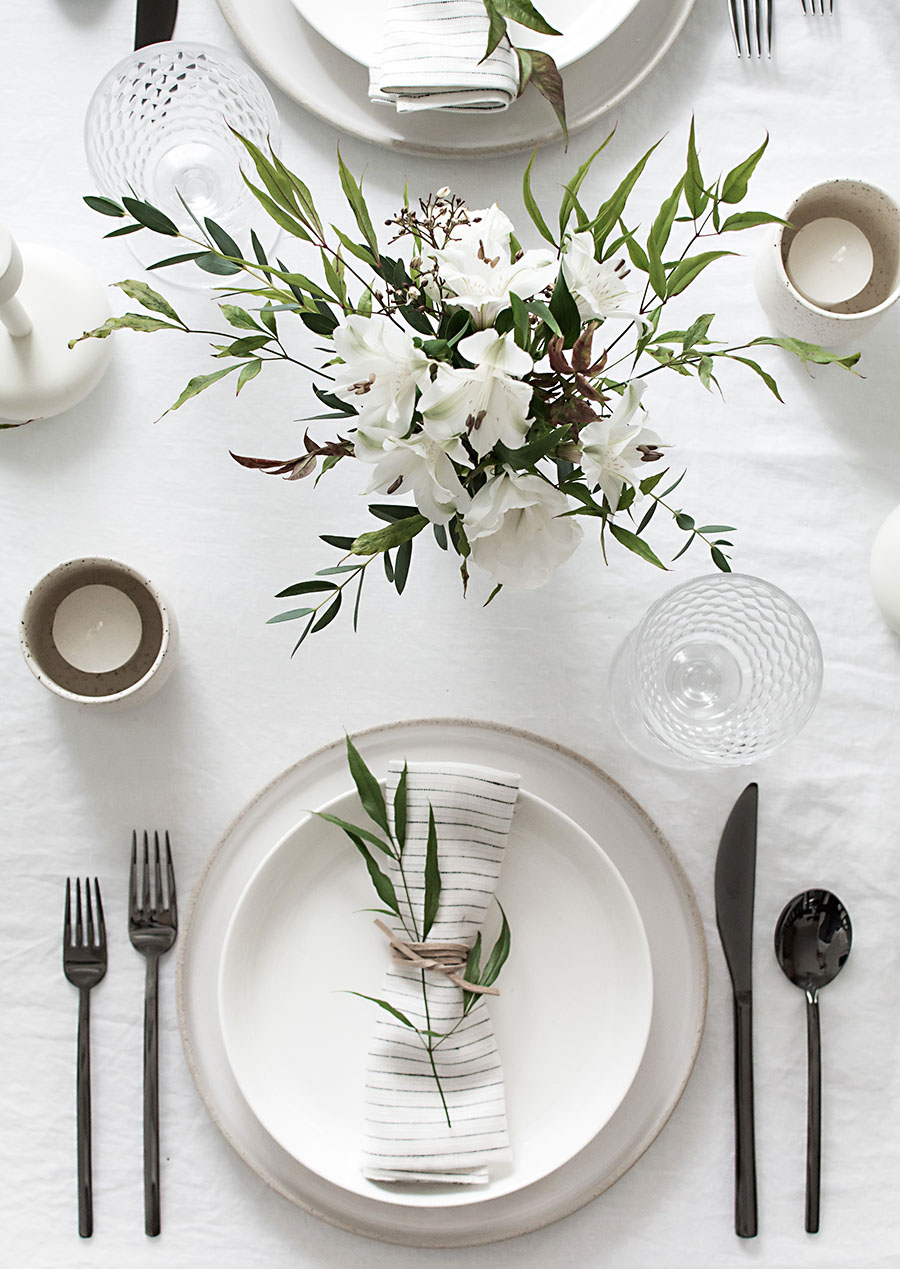 Simple patterns
Clean lines and minimal pattern mixing add interest without looking chaotic.  I included one pattern with the thin stripes on these AllModern linen napkins which are my favorite detail on the table.  I tied suede lace around each napkin with a stem from the leafy greens hanging above the table, which conveniently contributes to the next tip.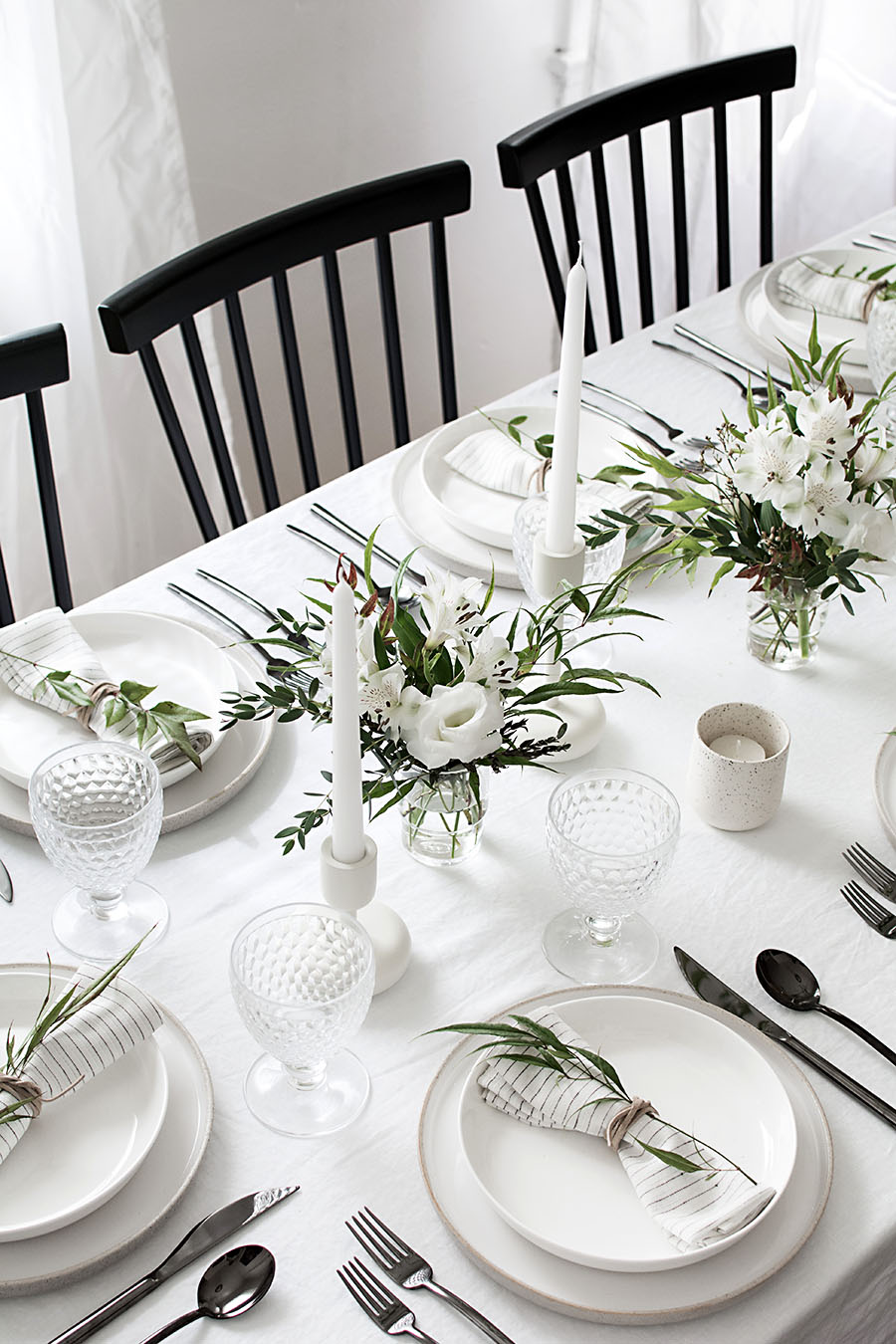 Vary texture AND FINISHES
This is what will make it look like there's a lot more going on without actually having a lot going on.  It's especially what keeps a neutral scene from falling flat.  In addition to the seude lace from the napkins, the gun metal finish on the AllModern flatware and hobnail design on the AllModern wine glasses make for beautiful, special details.
Minimal accessories
Keep accessories to a minimum both in quantity and design.  It's about having a few good pieces stand alone and shine!  These AllModern candle holders are beautifully minimal and totally play on that "shine" thing I was talking about.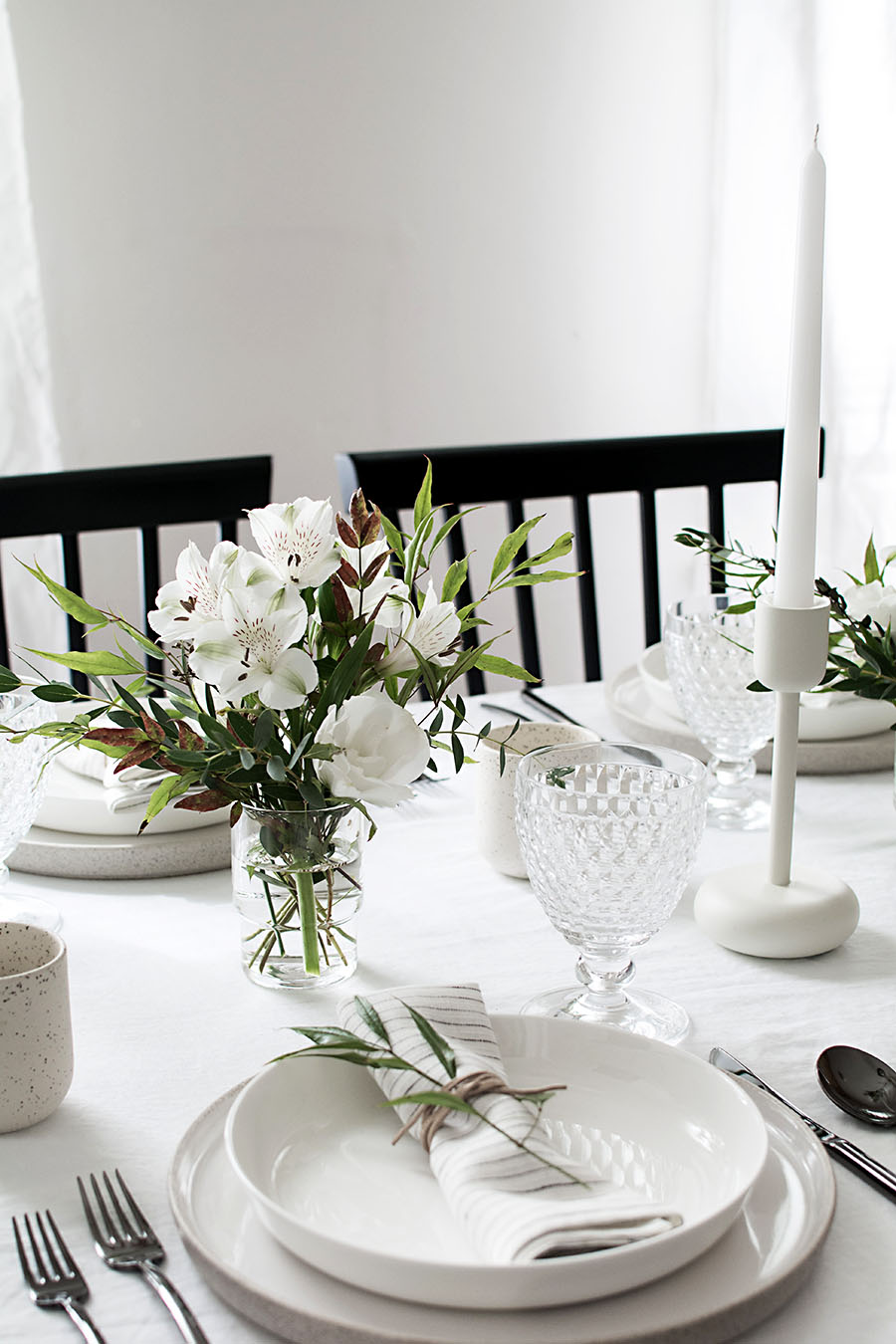 Small floral arrangements
Putting together an epic centerpiece can be intimidating (I remember having a meltdown over one in the past), but making smaller floral arrangements is a great way to spread the love on the table while also not having to use a ton of flowers.  Bonus: use glass cups or whatever simple vessels you have around as vases.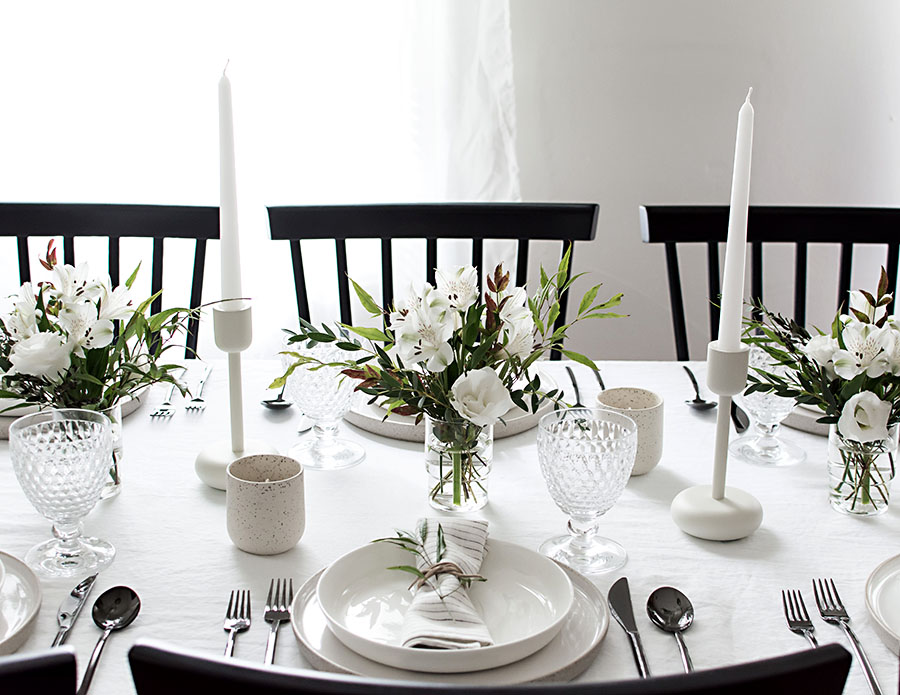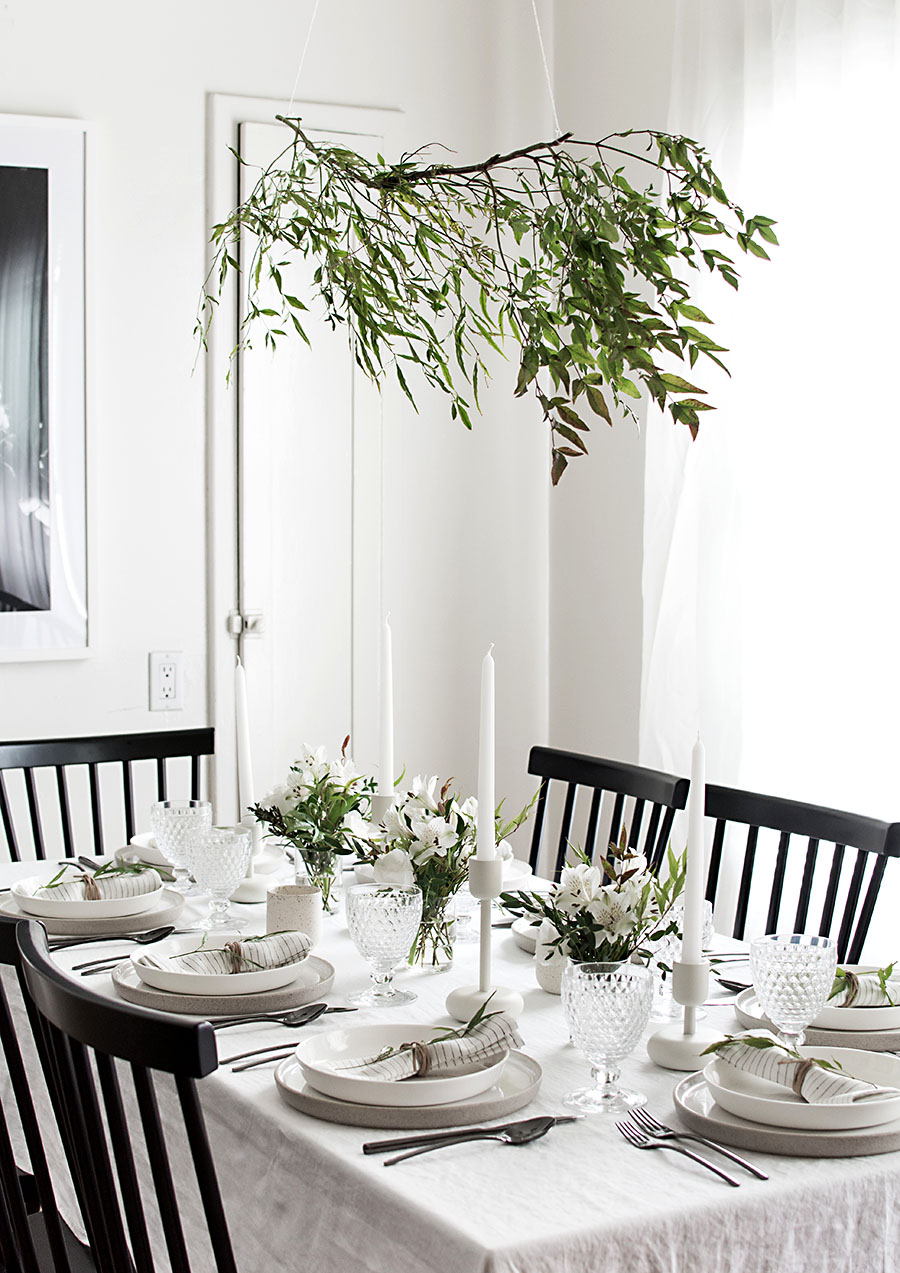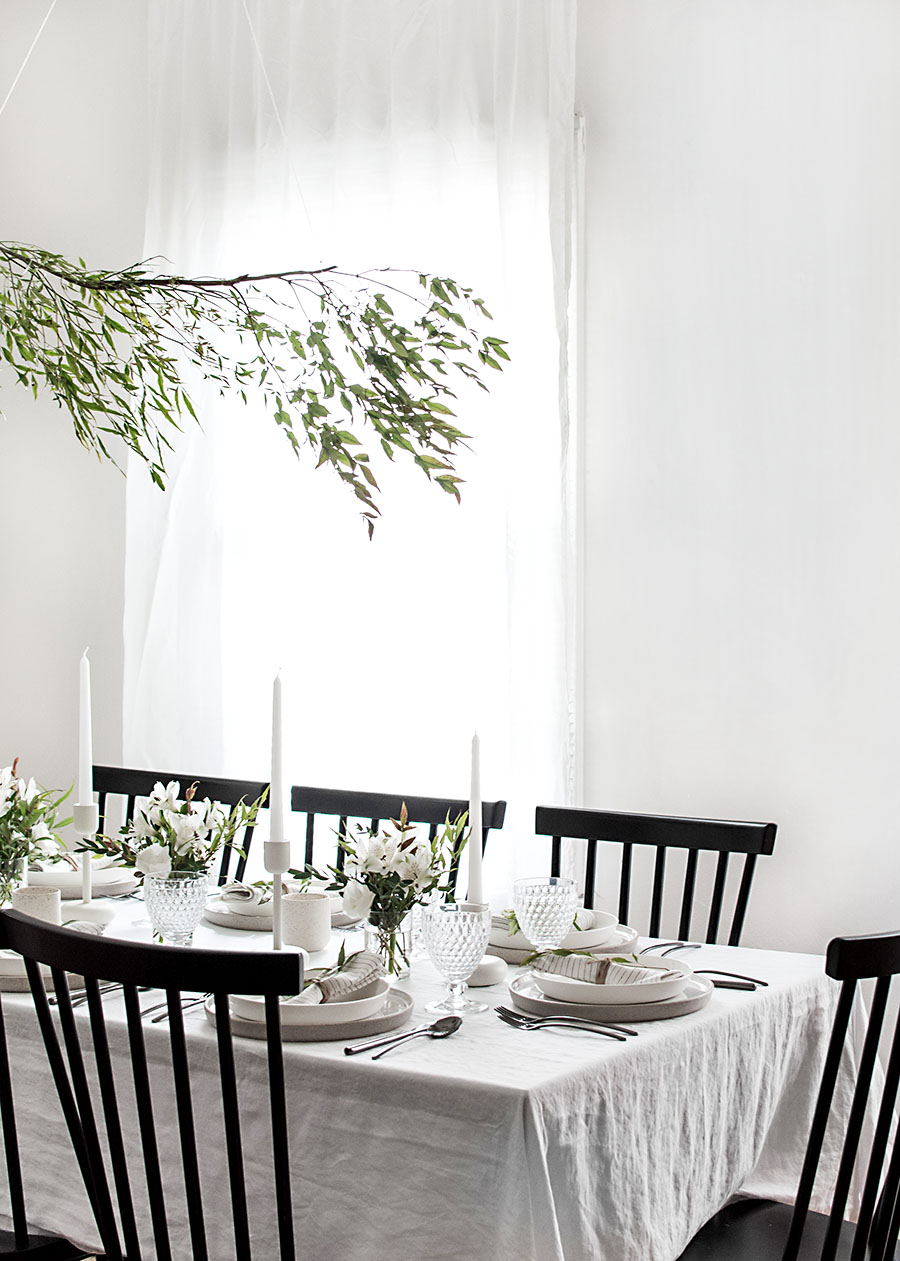 Another favorite detail is the dreamy hanging branch above the table, which best of all was easy to install.  I attached two branches together with floral wire then tied string on each end, which I hung onto temporary hooks I stuck onto the ceiling (one hook for each end of the string).  I'm keeping this up as long as I possibly can and then replacing the branches with fresh ones if needed.  I really would be down to have this over my dining table forever.
What celebrations do you have coming up?  Our next one is friendsgiving, and I will be cooking the bird this year for the very first time in my life.  I've said it every year but this year is the year!
This post is sponsored by AllModern.  All words and ideas are always my own.
Other Posts You Might Like