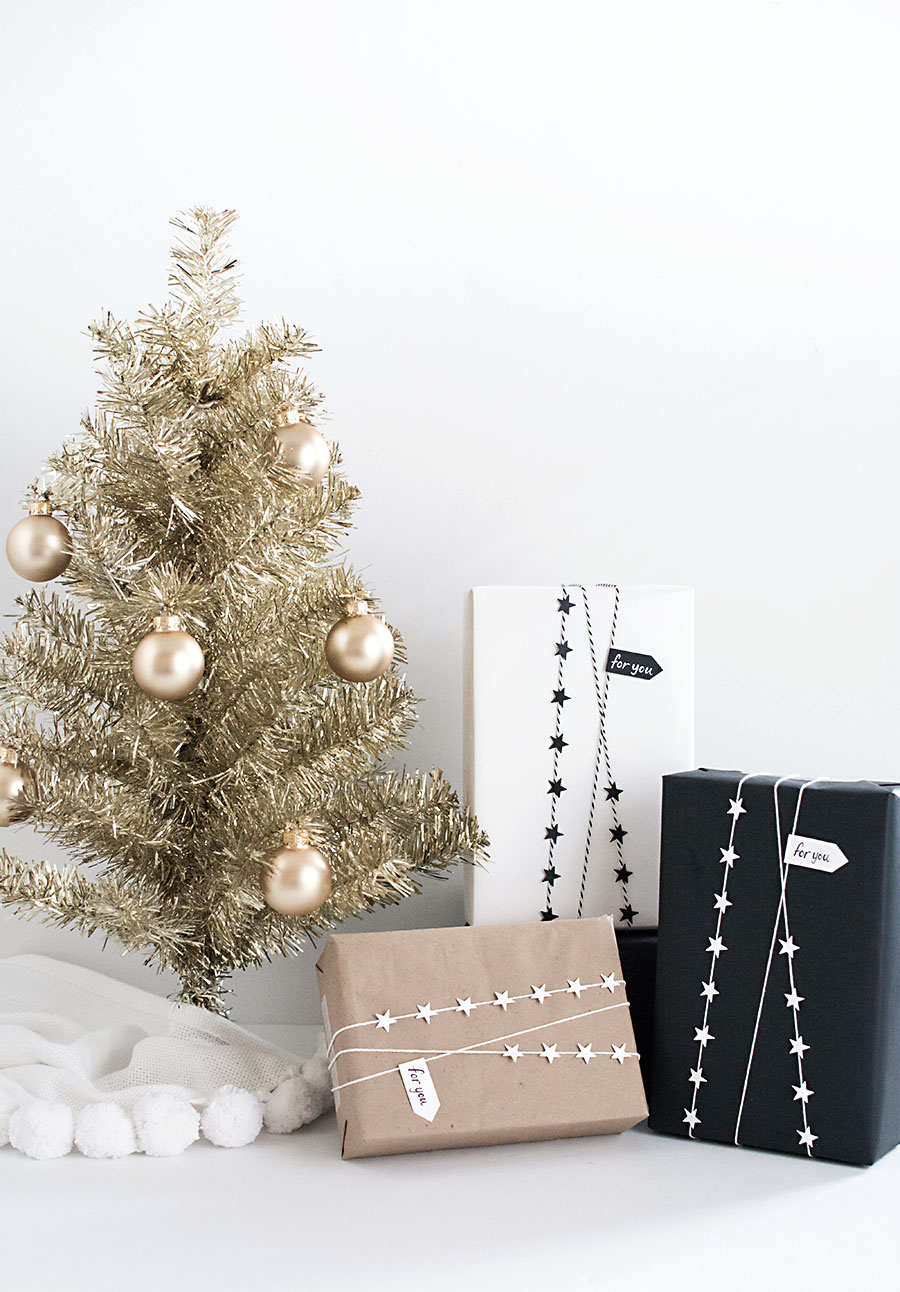 It seems that I'm really into stars this season, which started with my clay star ornaments and I haven't stepped a foot off that train since.  With much inspo from Scandi Christmas designs plus keeping to a monochrome palette, the stars feel a lot more modern while still being cute and whimsical for that holiday cheer.  I DIG IT.
Also, it wouldn't be me if I didn't tell you that this gift wrap idea is really easy, really simple and takes [insert number less than 10] seconds to do.
Materials:
-card stock
-scissors
-string
-Tacky glue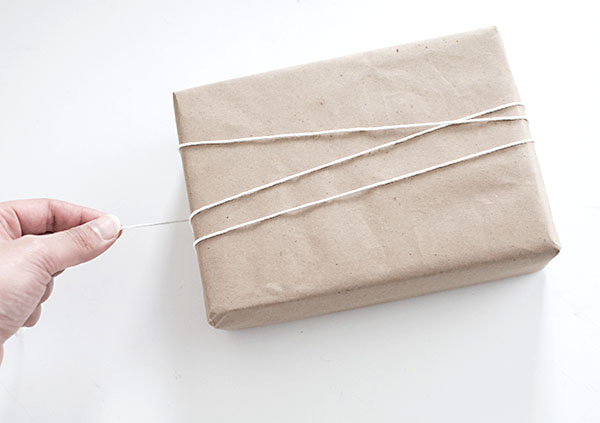 After wrapping the gift, wrap a long piece of string around it three times.
Punch out the stars from the card stock.
Dab Tacky glue on the back of each star and stick them on to the string.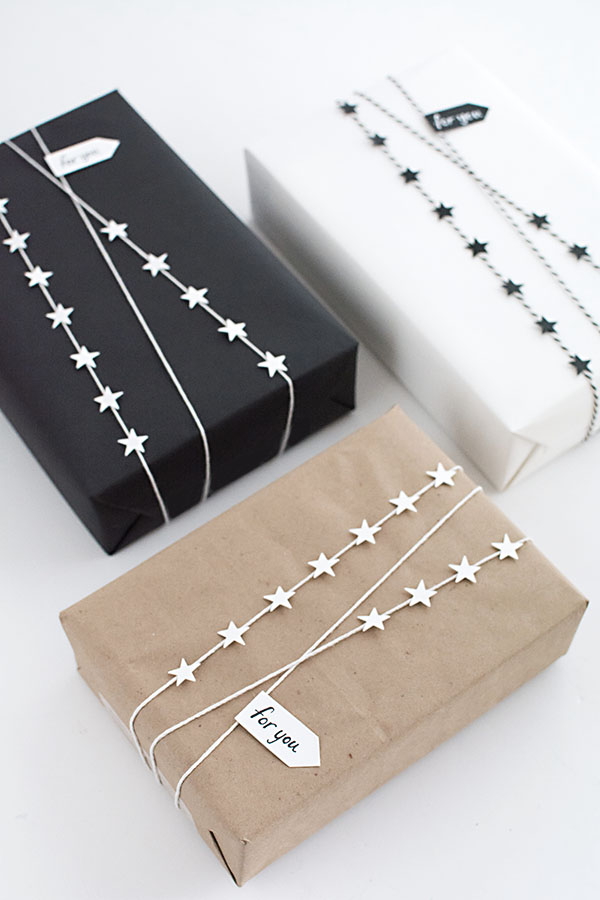 To make your own gift tags, cut a pennant shape out of the card stock and write your message with a pen or marker.  Glue it on to the string like you did with the stars.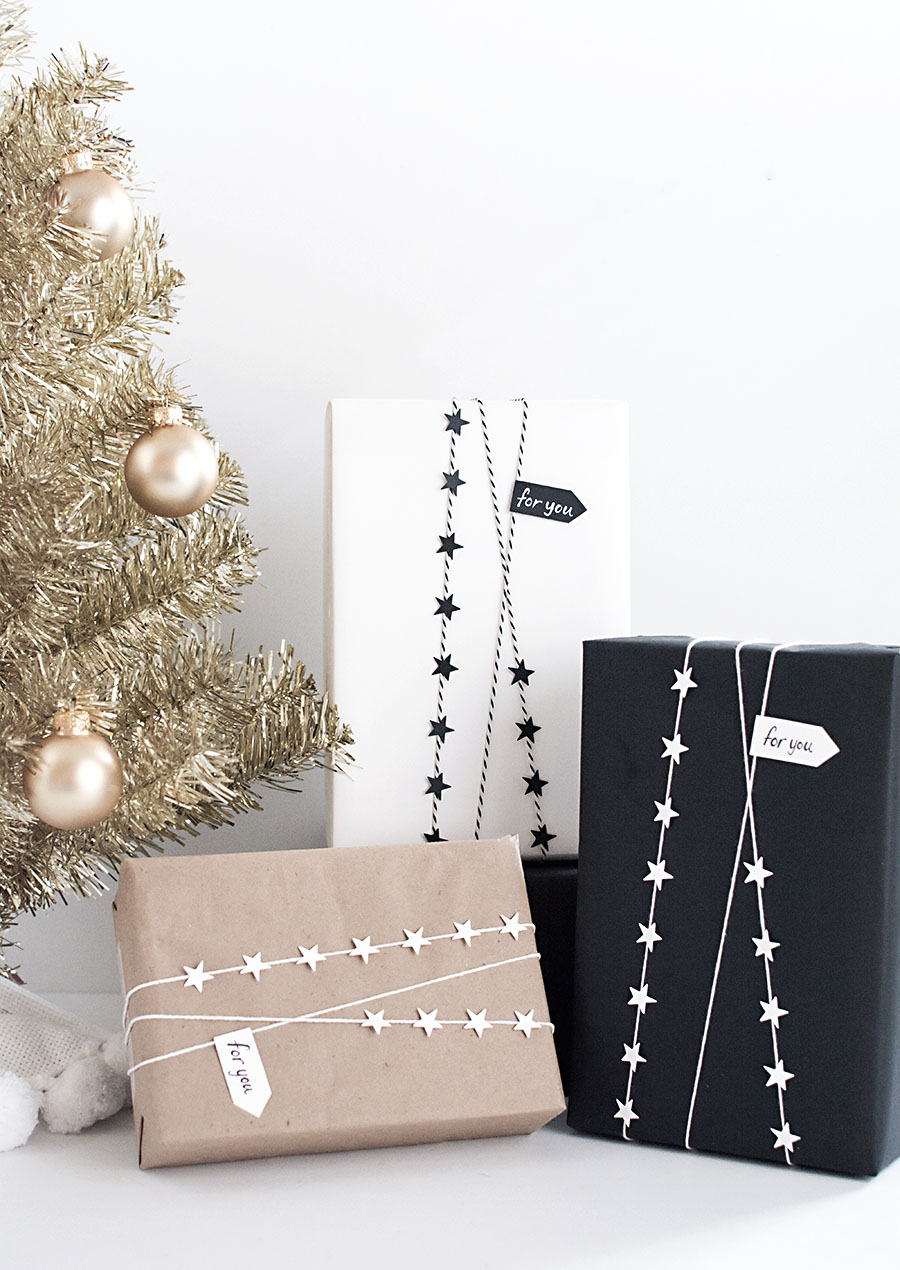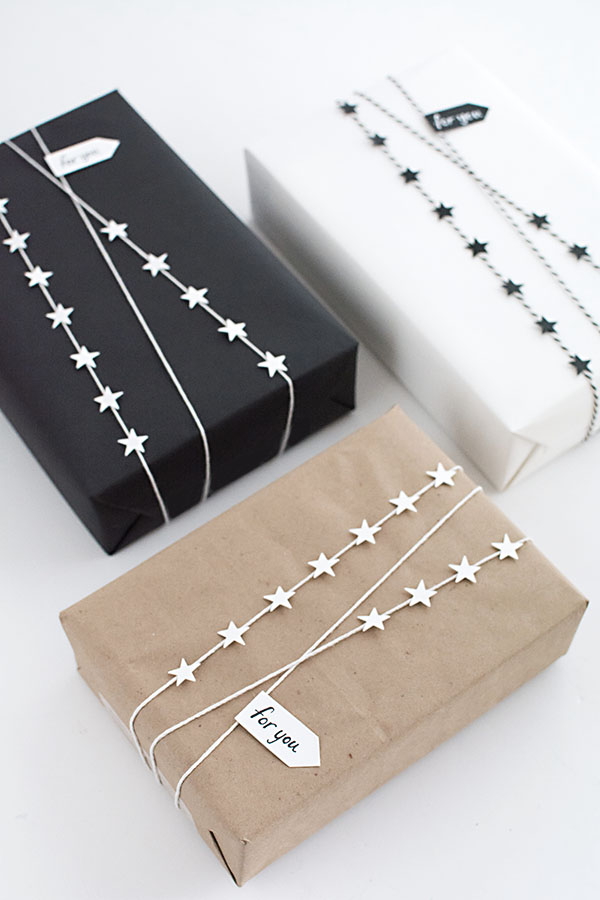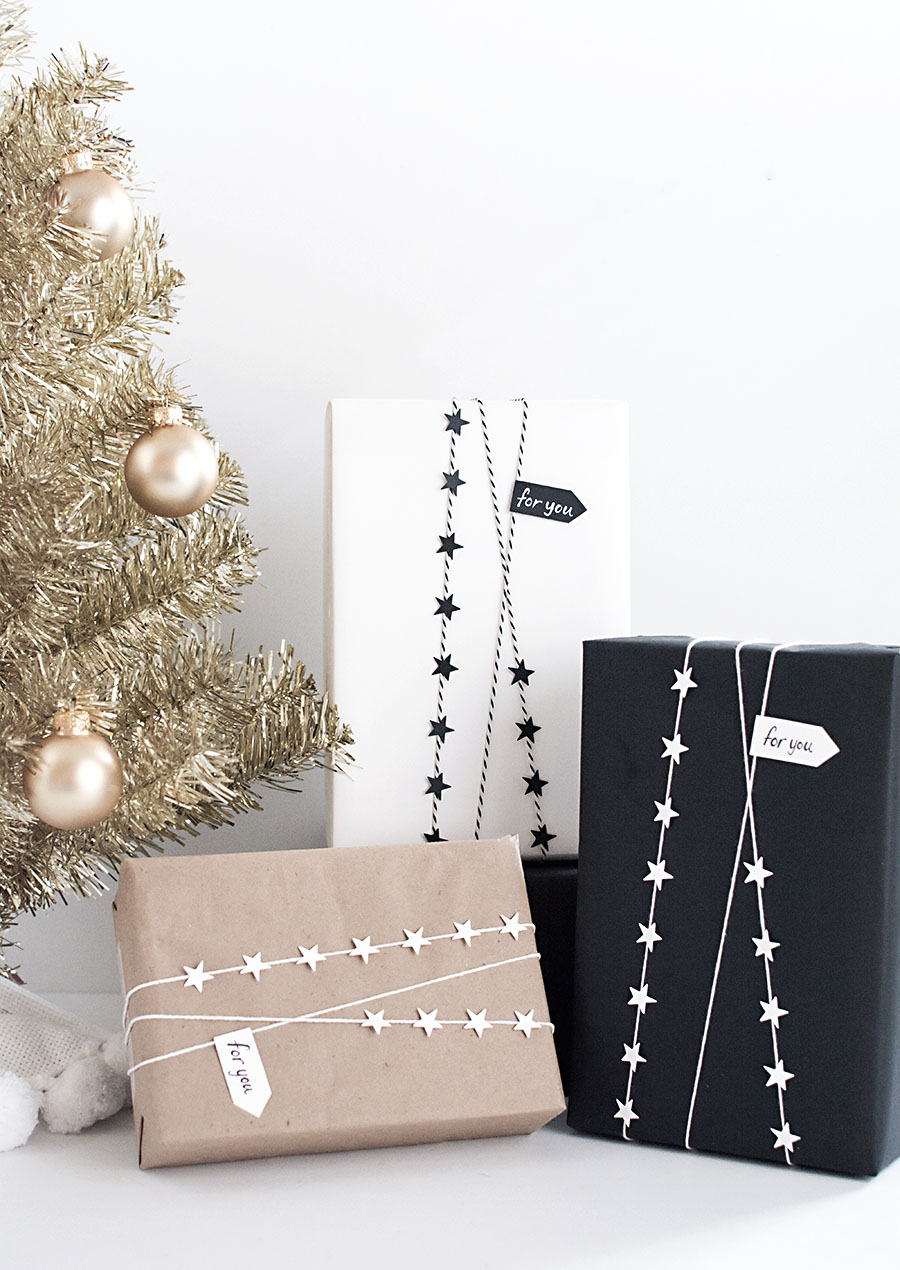 On another note, these are my wrapping paper picks this Christmas and they'll be back for another gift wrap idea soon enough!  I made it a goal to simplify and keep things minimal, which I noticed has been the theme for pretty much everything in my life this year.  ALL I've been craving is less, I can't get enough of it.  Anyone feeling me on this?
Other Posts You Might Like