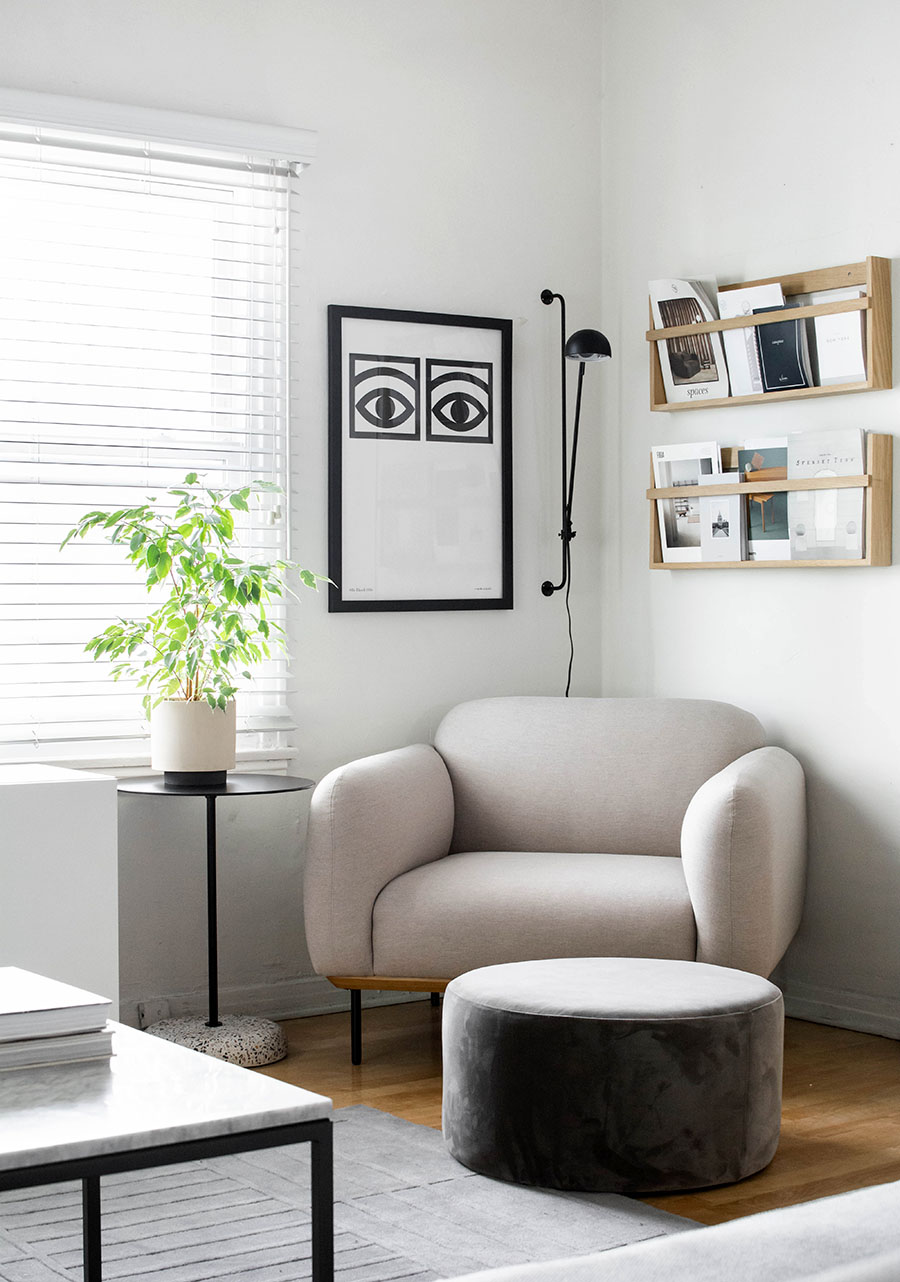 Last I updated you on our reading nook it had a serious issue, which was that the chair was awful- beautiful, but terribly uncomfortable to sit in. We lived with that mistake for a while, holding on to aesthetics over comfort, but it's time we sought out to have both. I've partnered with Rypen to refresh this little corner of ours with some of their pieces, and to giveaway a $200 credit to one lucky winner to shop the collection- giveaway details at the end!
I'm always getting asked about sources for Scandinavian style decor and furniture and Rypen is the newest one I've added on my list. They carry a wide variety of some of my all time favorite brands and their exclusive collection made in-house is where I sourced the new pieces for our reading nook .
The Pebble Chair is my first venture at home into deep seated lounging and I'm digging it. It's the kind of chair you can curl up in, legs under you, next to you, or hung over the arm, and I've always loved this kind of versatile lounging that allows for all my contorting. Of course it can be sat in regularly, and I added in the Dot Ottoman Low for propping up our feet as needed. I love the texture of the velvet upholstery and went with the gray color in anticipation of some other changes we're making in our living room (coming soon!!)
Another awesome thing about the ottoman is that it makes a great extension of our coffee table. I find myself using it sometimes to hold trays, books, or simply as an ottoman while we sit on the couch to prevent using the coffee table as one.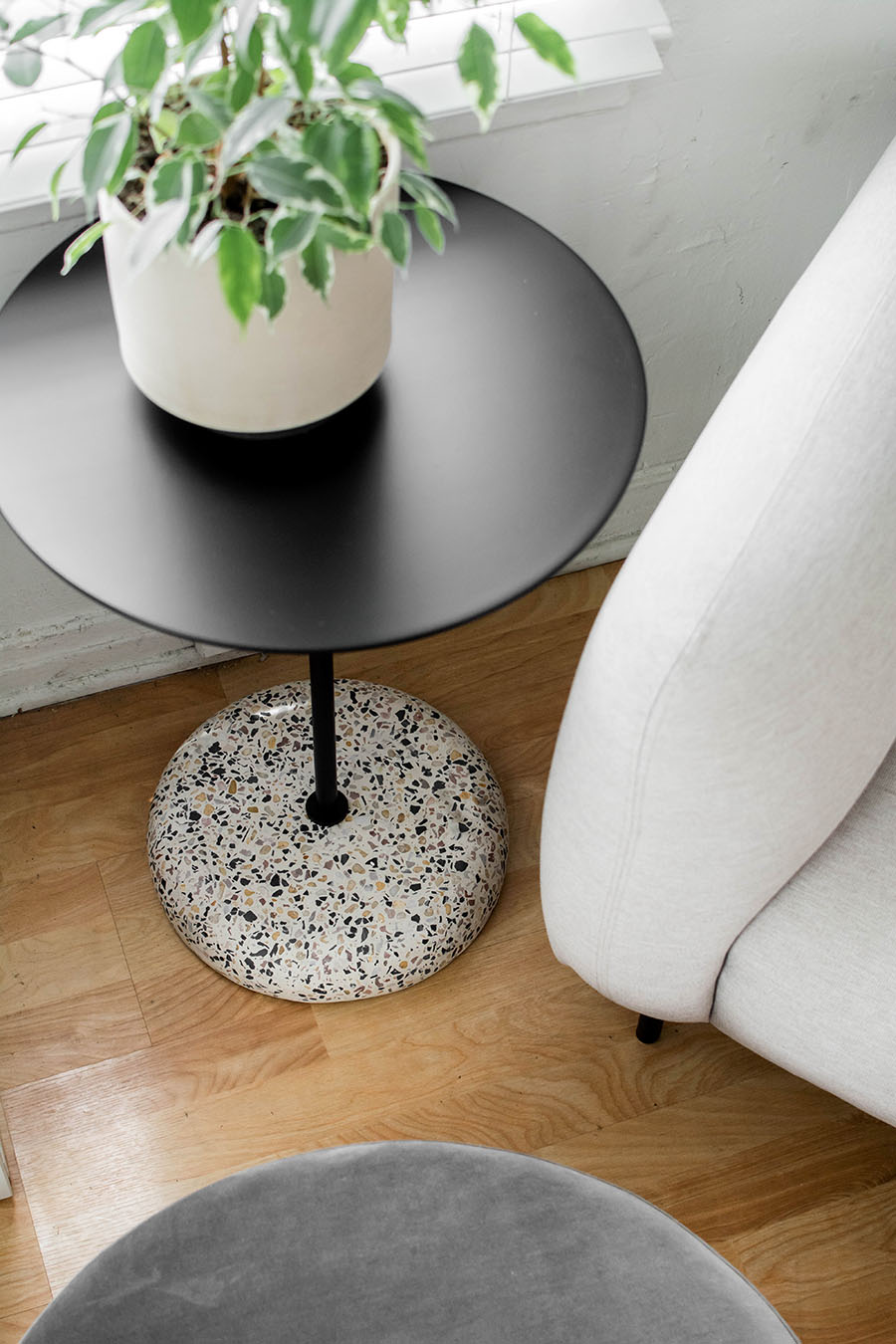 Lastly, I love the overall minimal silhouette of the Wadsworth Side Table. It has a beautiful terrazzo base that gives it something special and a nice contrast with the black powder-coated steel of the top. I also really like that it echoes the legs of the pebble chair. We love matching without being matchy, you know what I mean.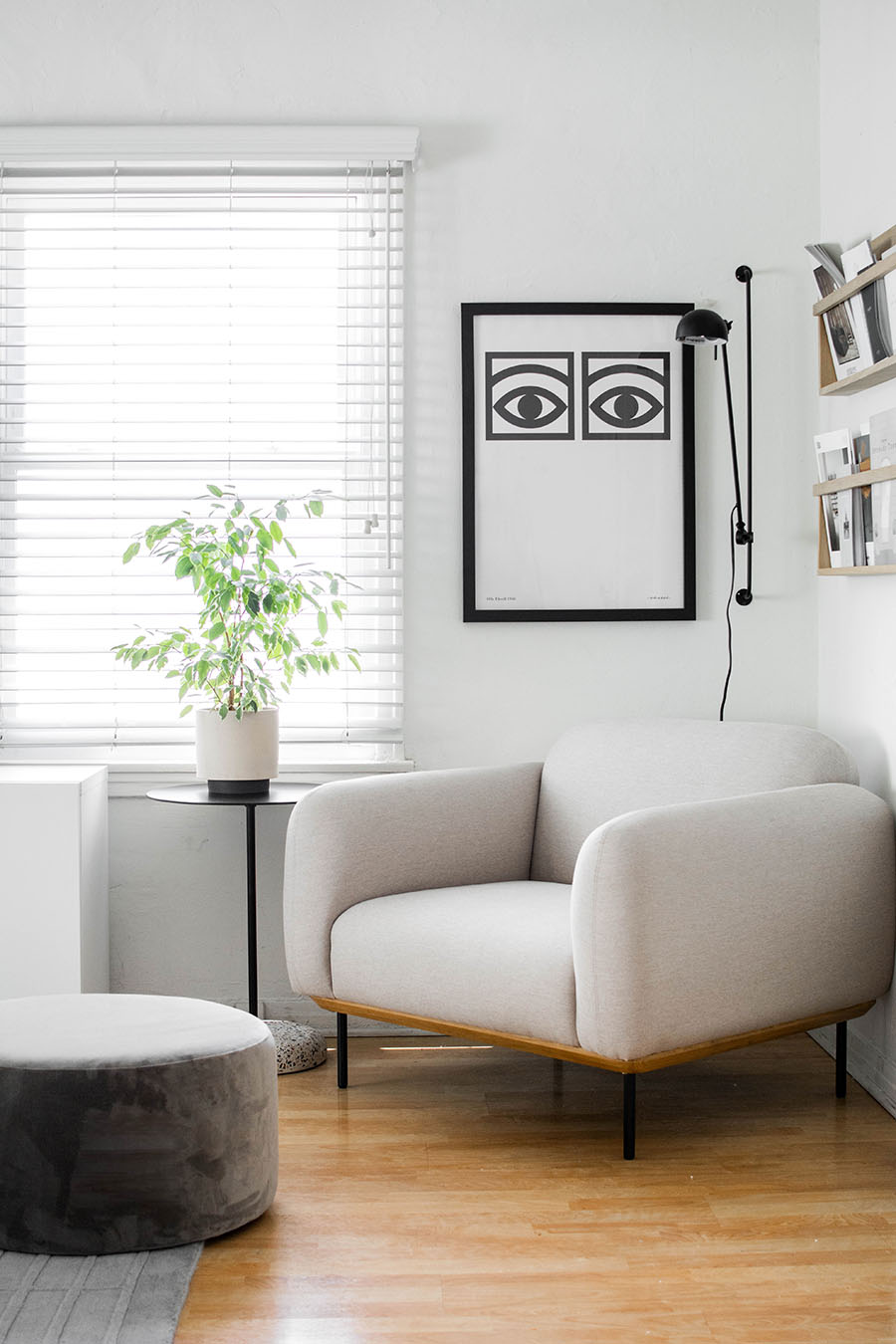 Rypen so kindly offered to give one of you a $200 credit to shop their collection and we're making it super easy to enter the giveaway:

1. Visit Rypen and browse their exclusive collective.
2. Comment below with what your favorite pieces are.

That's it! Entrants must be at least 18 years of age. One winner will be randomly selected and contacted in one week. Prize is a code for $200 credit to shop Rypen. Open internationally (shipping fees are not included in giveaway). Your email address will only be used to contact you should you win the giveaway. HOM never shares your personal information with third parties.
Good luck!