Some of my favorite things from the month of June.
LA DESIGN FESTIVAL
Checked out this yearly event for the first time and was most interested in the model ADU (accessory dwelling unit) built by Oasys Living. In short, it was an 800 sq foot home addressing solutions for small space living in response to housing shortages. Through it I discovered Resource Funiture, a source for some of the coolest and sleekest space-saving furniture I've ever seen, like the customizable sofa in the previous photo and the above murphy bed that got a pretty big response when I showed it in action via stories. Folded up, it turns into a display shelf with a pull out desk. Annoying to have to toggle between both setups daily, maybe, but a space efficient solution for a guest house/room/adu, definitely. Really intrigued by this prospect of maximizing small spaces and making it possible for rooms to serve multiple functions in the same limited area.

KEY RING- Areaware
I've been using this keyring for years now and what reminded me recently of how awesome it is was when I dropped my keys into that abyss of a space between the car seat and middle compartment and I was able to fish them out fairly easily by feeling around for this large keyring. It makes my keys easier to find in my bag too and it does that without being bulky. It's large enough to put my hand through and hang on my wrist while being minimal and pretty. If this ever breaks I'm replacing it with the same one, it's perfect.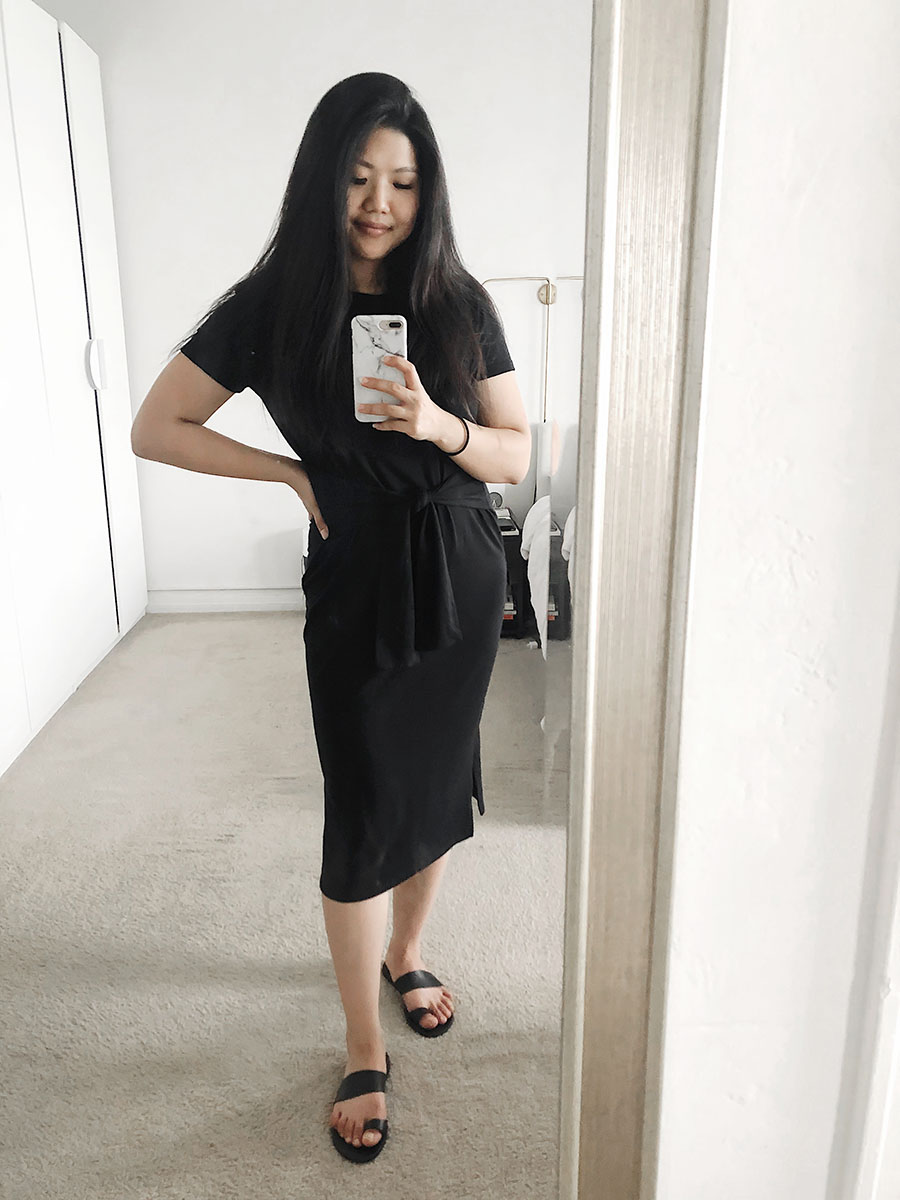 LBD- Colombe Dress
Nothing screams summer like a black dress… I like what I like, I can't help it! If this dress came in white I'd get it too (other available color options are navy and a dusty rose color). This is that comfortable everyday dress you can throw on and look like you put more effort into it than you barely did. The tie front detail both looks cute and helps the dress fit just right around the waist. I also love the tulip shape at the bottom and the small slits on the sides that help it move. I feel SO effortlessly good in this dress and it's become my default outfit.
SANDALS- Toe Loop Slides
Also want to note in the above outfit that I'm wearing what have instantly become my summer sandals of 2019. What's made it so hard to find a minimal toe loop sandal is that I have wide feet, and finding really any sandal with a strap at the mid-foot that's wide enough is a challenge. So in addition to the extra breathing room for your toes that the toe loop allows, the roomier fit of the strap makes these ideal for any fellow wide-footed ladies. Very comfortable and they go with everything casual.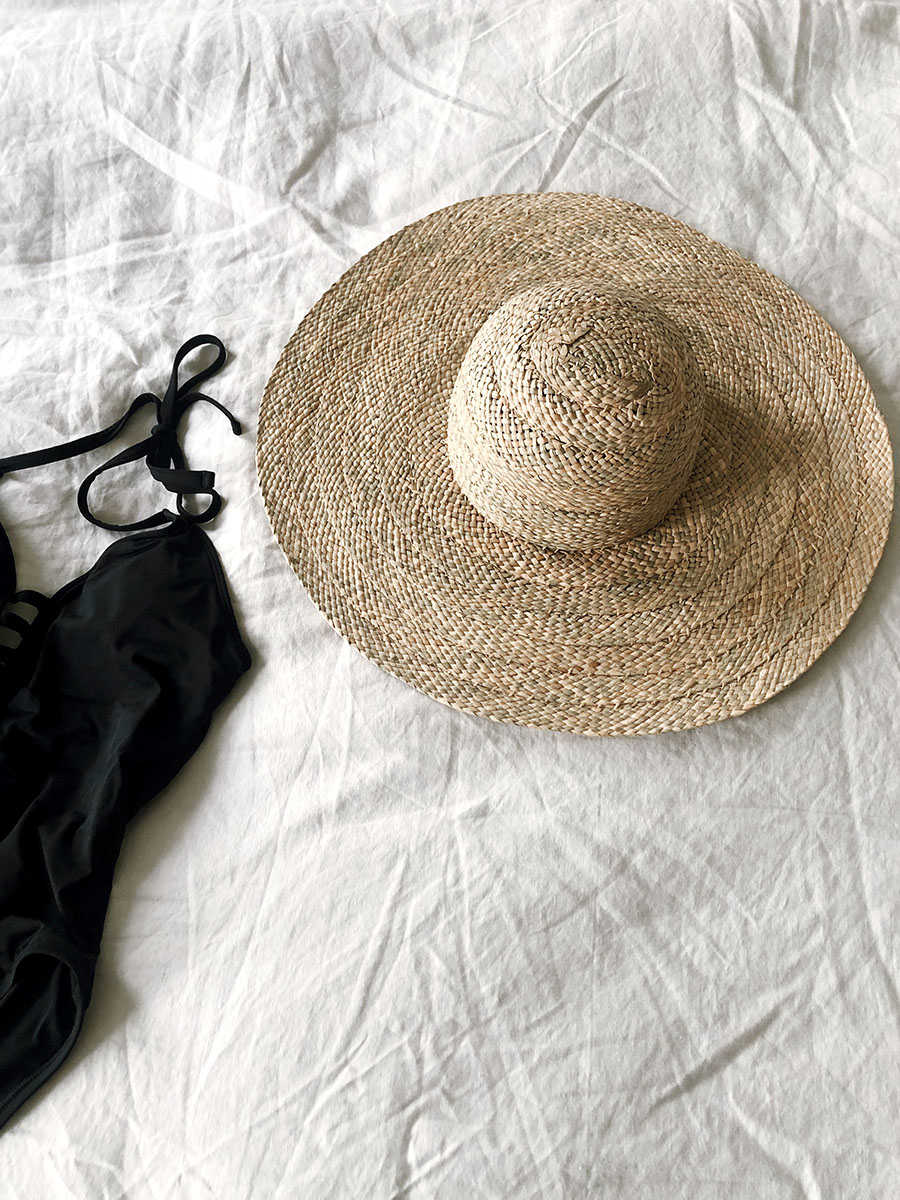 HAT- Woven Straw Sunhat
Even more than the beautiful straw color and texture and the wide brim for extra sun protection, I love that this hat comes in a large size. Most hats don't fit my big head, so I'm extra appreciative when hats offer sizes beyond "one size". Been taking this one with me to the beach, pool, and all other sunny summer activities.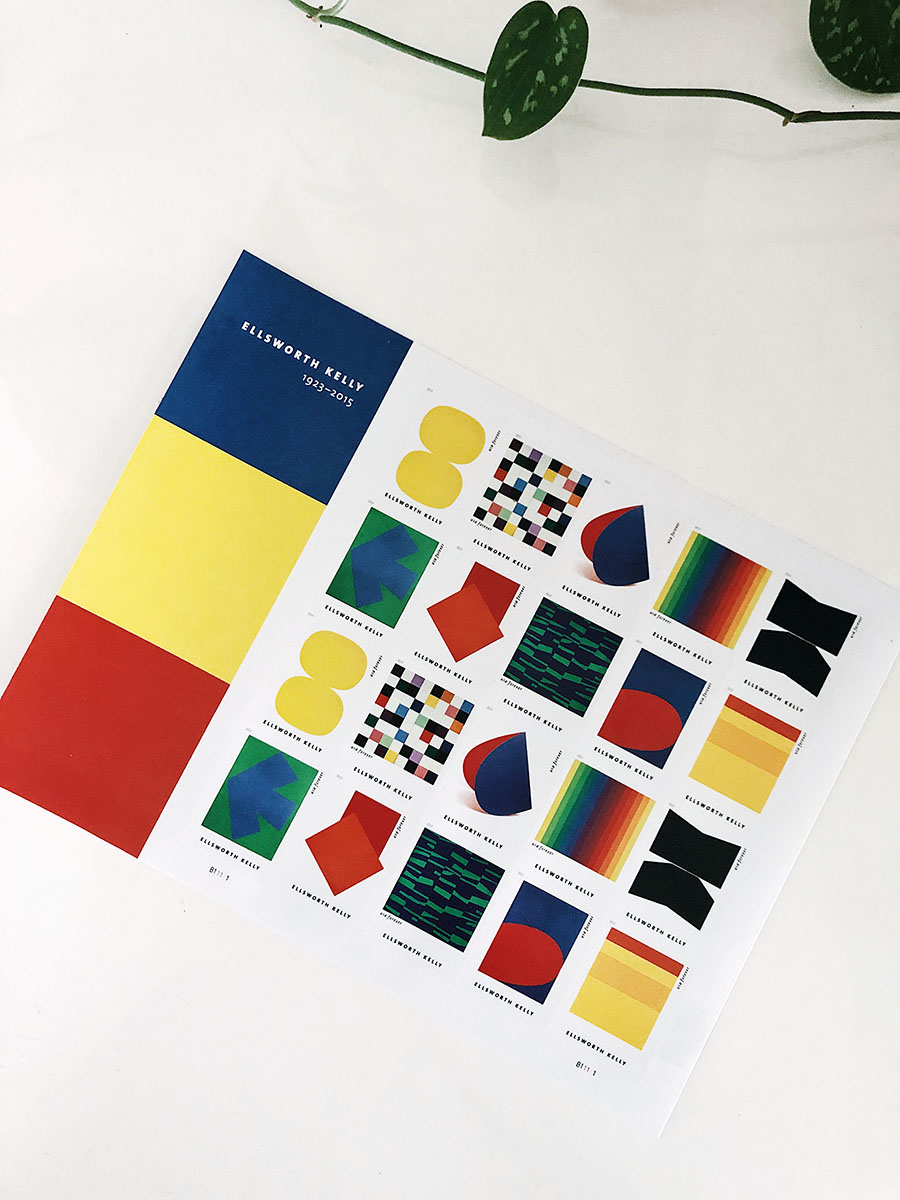 STAMPS- Ellsworth Kelly
This is the first time I bought stamps without the intention of ever using them. I'm a fan of Ellsworth Kelly's art and of course his work looks incredible in stamp form. These are so strikingly beautiful and iconic, I've never felt this way about stamps before. Makes me want to start a stamp collection.


BOOK- Where the Crawdads Sing
This year has been frustrating on the book reading front because I've lost interest quickly in everything I started and wondered if it was me, but this one sucked me in DEEP. I so badly didn't want this book to end that when I finished, my first reaction was to read it again, and I did for parts of it. I finished it in two nights because I couldn't put it down, though of course I did once because I needed to sleep. I went into it not knowing at all what it was about or what to expect, just trusting the recommendations I had gotten to read it, and that made it even better. This book is a ride, full of beautiful writing and great storytelling. I'd say more what it's about but I truly believe it's best experienced with zero expectations, even though you can easily look it up but just don't and surprise yourself. I will leave you with all the things I felt while reading it:
Sadness
Anger
Confusion
Enchantment
Relief
Excitement
Wonder
Reverence
Fear
Awe
Astonishment
This is the perfect summer novel to get lost in. Read this book! It's going to be adapted into a film and I've already made up in my mind which actors should be in it (if you've read the book I want to know who you'd cast)!!


SONGS ON REPEAT WHILE I WORK

Pastel- Until the End
Ninjoi- Relax


QUOTE
During one of my bouts of succumbing to the fears swimming around in my head, Oleg came to the rescue with this quote, as he often does with his treasure trove of motivational quotes:

"It is not the critic who counts; not the man who points out how the strong man stumbles, or where the doer of deeds could have done them better. The credit belongs to the man who is actually in the arena, whose face is marred by dust and sweat and blood; who strives valiantly; who errs, who comes short again and again; who spends himself in a worthy cause; who at the best knows in the end the triumph of high achievement, and who at the worst, if he fails, at least fails while daring greatly, so that his place shall never be with those cold and timid souls who neither knew victory nor defeat." -Theodore Roosevelt
Other Posts You Might Like