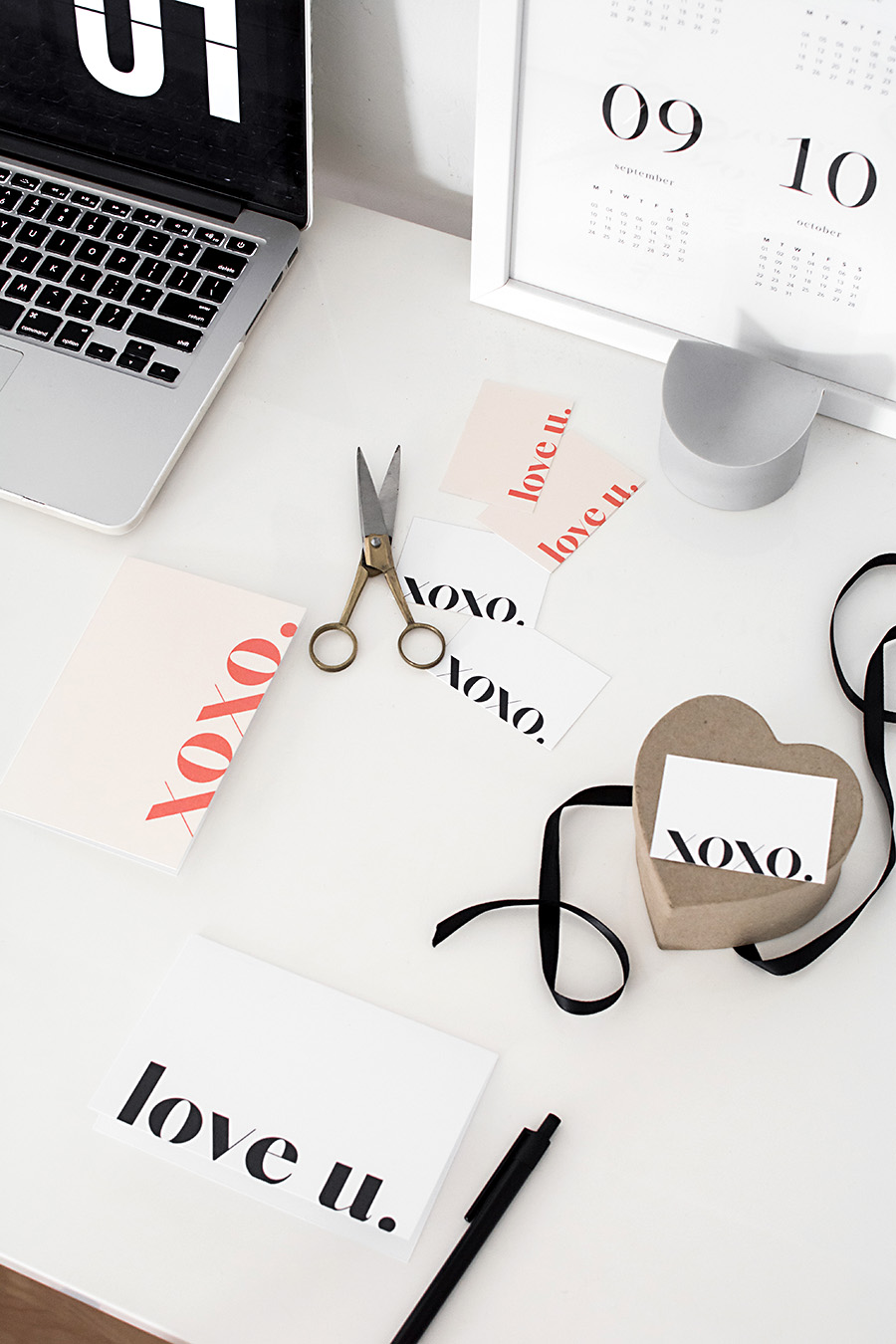 I'm a fan of celebrating love whether it's for a significant other, family member, friend, Valentine's Day or not.  While this holiday itself isn't the biggest deal for me, any excuse to do something nice and remind people how important they are is definitely worth the extra effort, and you already know my favorite way of giving and receiving those warm and fuzzies is with handwritten cards.  I'm sharing these simple printable Valentine's Day Cards (and mini ones that can be cards or gift tags!) in partnership with Canon with you in hopes to make it just a little easier for you to show the good people in your life some love too.  Download links are at the end of the post!
To print the cards, I used card stock and my most favorite printer, the Canon TS8020.  This thing has been so major for my card making and I easily turn to it first instead of wandering the card aisles at stores searching endlessly for the perfect card.  I'm always looking for something simple, minimal, and a bonus if it can be used for multiple occasions, which these cards can definitely extend beyond just Valentine's Day.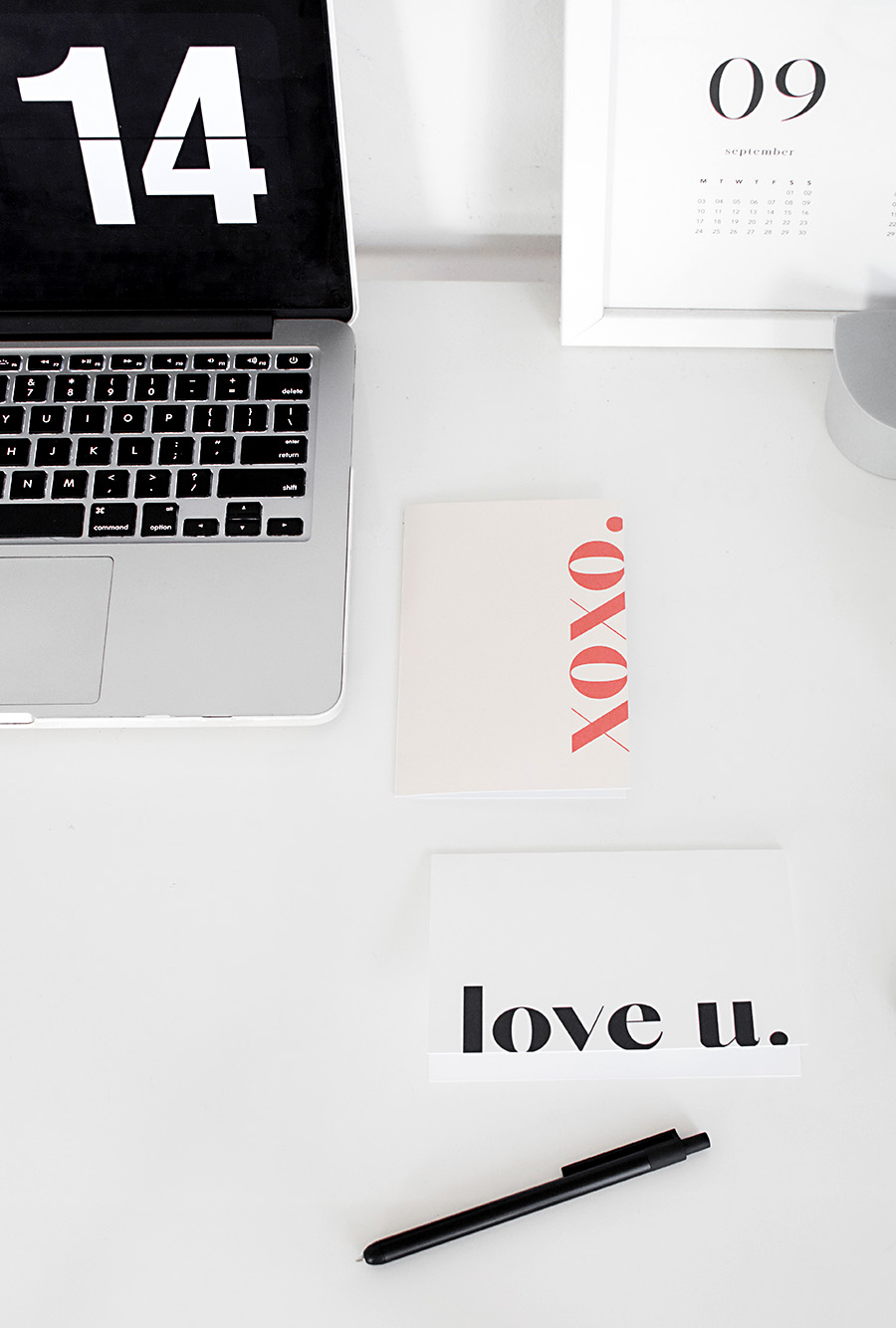 The cards come in black and white or peach and red in "love you." or "xoxo.", you choose, and you can either orient them horizontally or vertically, you choose again.  I'm finding that I'm loving the peach and red ones in vertical orientation most, a rare moment of me picking something other than black and white!
I also made smaller versions in case you want to write shorter messages, to attach to gifts as tags, or to use as embellishments for whatever you might be handing out for Valentine's Day.  I loved seeing how you guys used last year's printables to fit your V Day traditions, and I also loved seeing how you used them for yourself as stationary, small decorative items, and scrapbooking.  Make them work for you!
Downloads:
love u.– black and white card | black and white tags | peach and red card | peach and red tags
xoxo.– black and white card | black and white tags | peach and red card | peach and red tags

This post is sponsored by Canon.  All words and content are always my own.  Thank you for supporting partners that help bring fun ideas for you to discover and try!
Other Posts You Might Like