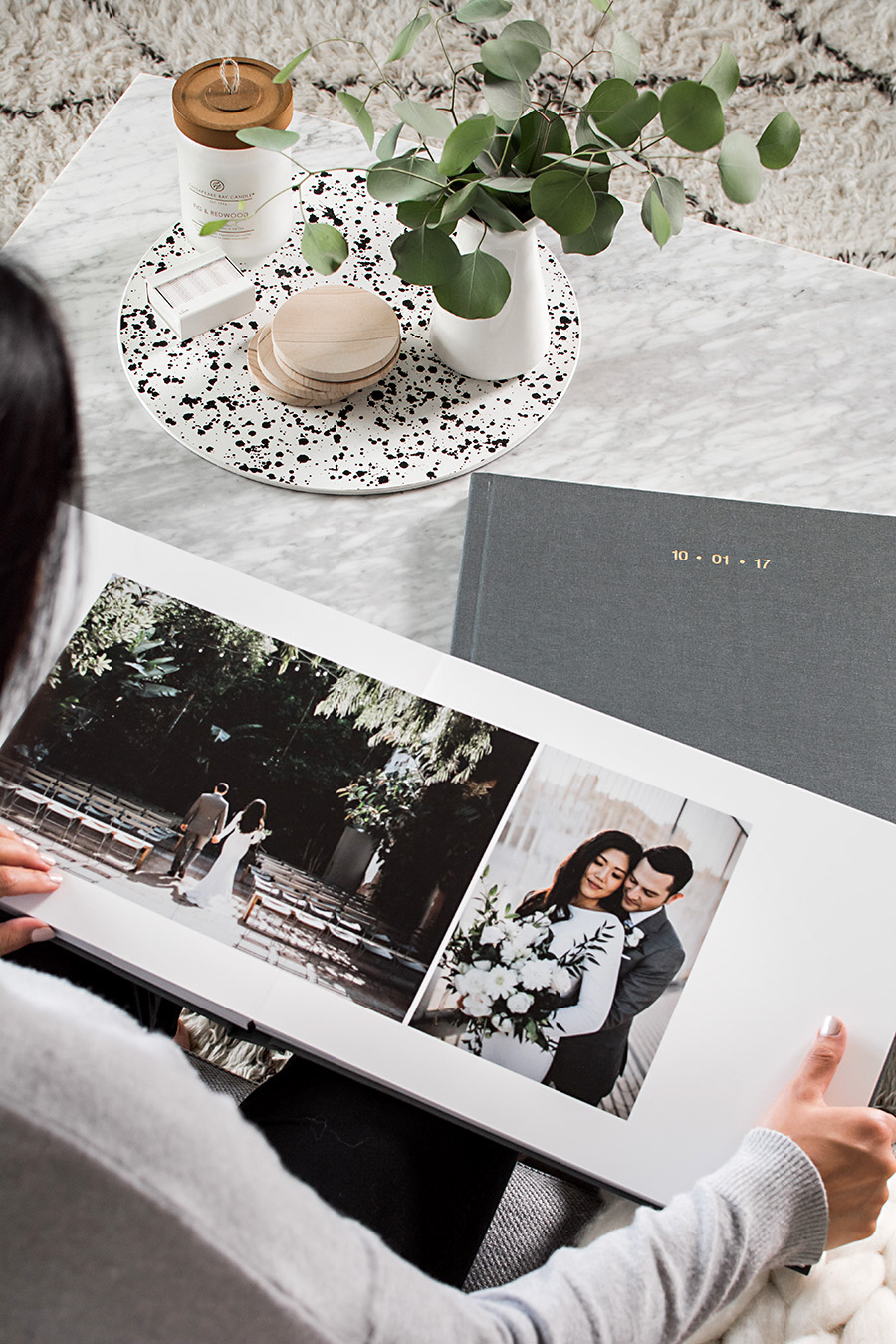 If you want to honor the photographed moments in your life, there's nothing like sifting through the photos, picking out your favorites as you replay the memories, arranging them in a book, and flipping through the pages by hand to help you relive them all over again.  A day as important as our wedding deserved a home for all the photos we wanted to look at endlessly, and I've never come across anything more beautiful than the layflat albums from Artifact Uprising for preserving cherished memories like these.  I was so happy with the layflat album for our engagement photos that I reached out to Artifact Uprising to partner on this post and host a giveaway for an album of your own as well.  Giveaway details at the end!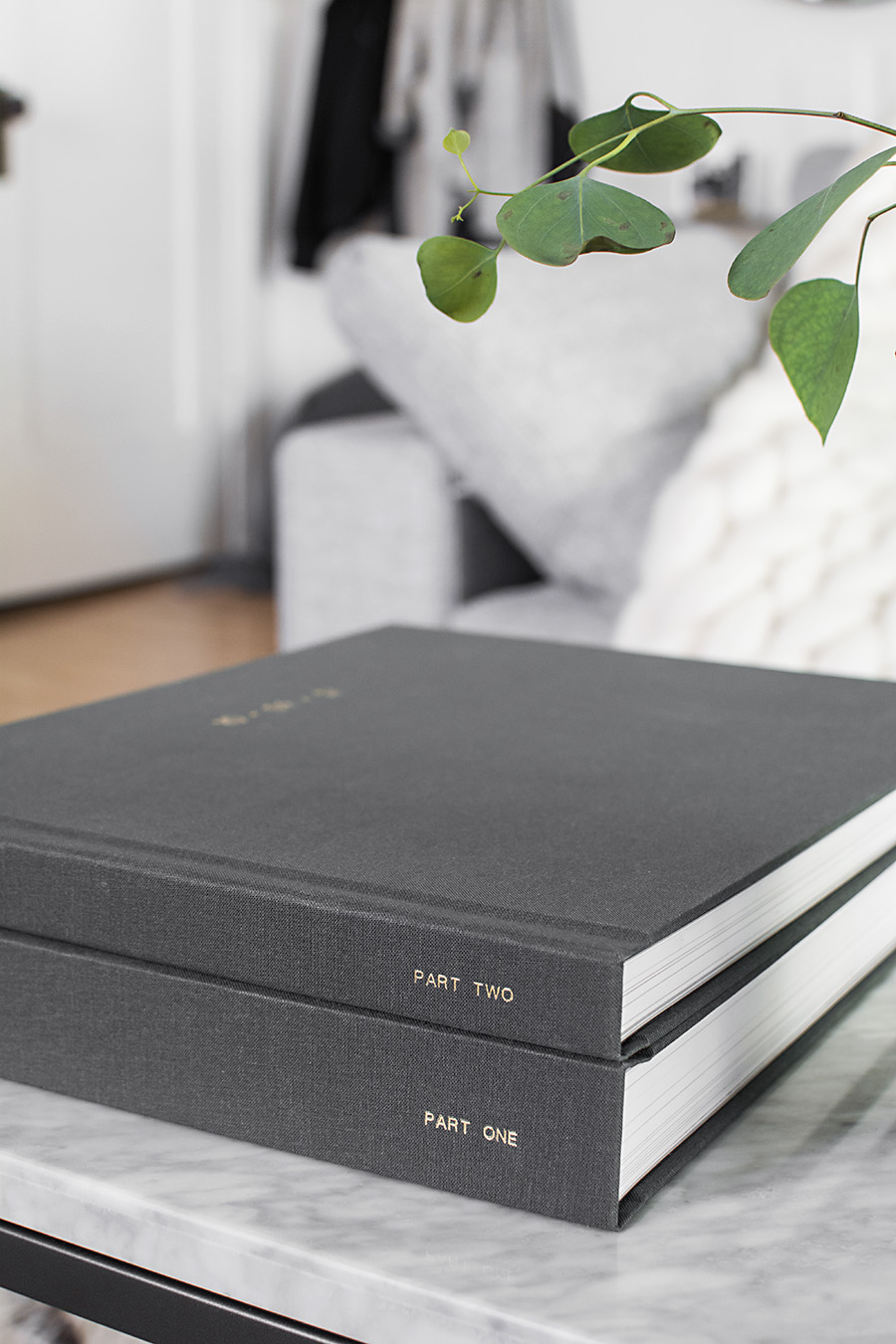 There were so many favorite photos from our wedding that I couldn't put together just one album.  I practically had a nervous breakdown trying to pare down so many favorites, feeling like they'd be lost forever if I didn't get them printed, so two albums needed to happen.  Titling both with the date of our wedding, I differentiated them by "part one" and "part two" written on the spines with the custom gold foil stamping that Artifact Uprising offers.   The books come in 4 varieties of foil stamping, 5 different sizes, and 10 different colors of fabric binding (I went with 14″x11″ in gunmetal with gold foil).
"Part one" is dedicated to photos from the first half of the day, including the ceremony which was my favorite part of the wedding.  Perhaps my most loved feature of the layflat albums is the option for printing photos in seamless panoramic spreads like this one of us making our marriage official.  It's so immersive and makes me feel like I'm there again.  The ultra-thick paper and the premium photo printing is a large part of the awe-inspiring experience too.  I'm equally amazed by the quality of the album and fantasize about how these will be kept as long-lasting family heirlooms.  I absolutely daydreamed about showing these to our grandkids.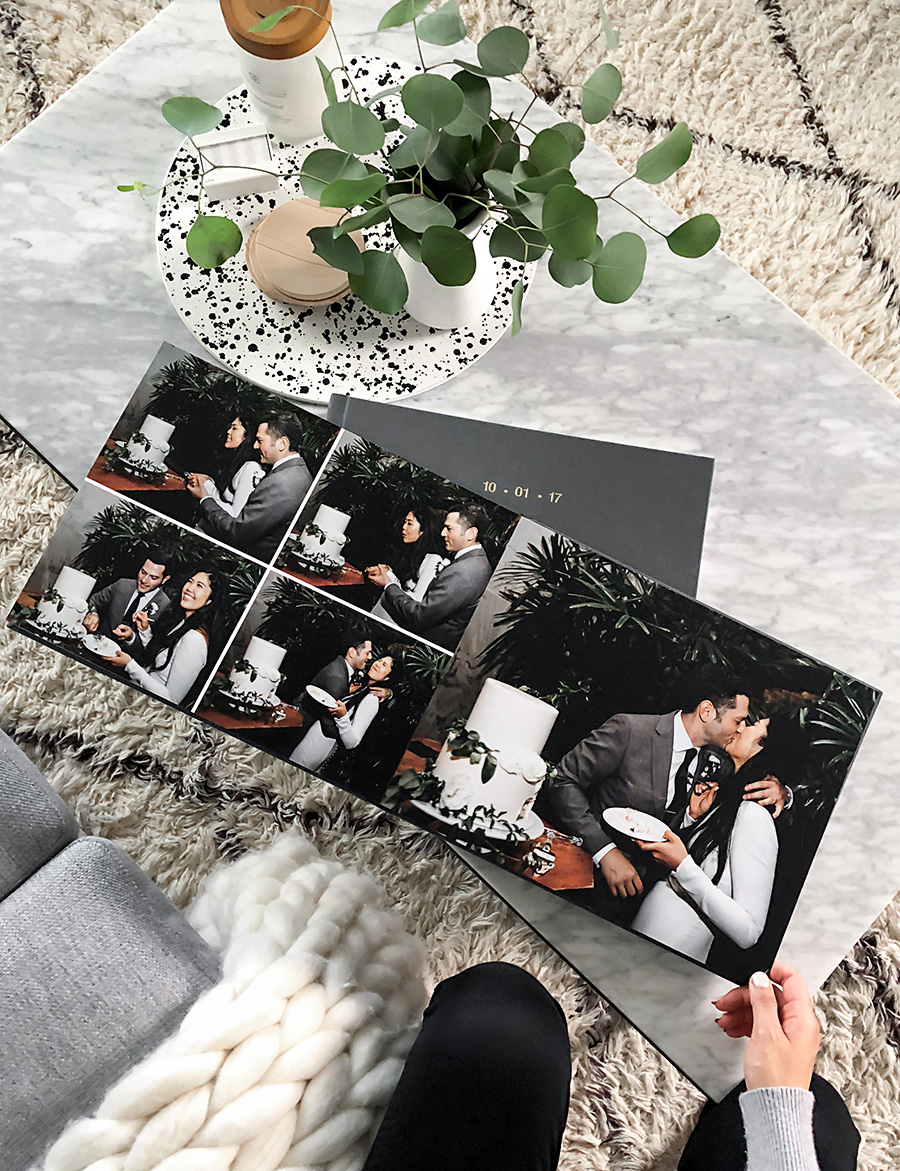 For "part two" I included photos from our reception and party, which unexpectedly ended up being my most favorite because they candidly captured the fun and joy of that day.  I had to include this series of cake cutting photos because it sums us up nicely in two short pages, the main takeaway being that cake is very important to us.  For months leading up to the wedding we frequently talked about how excited we were for the cake, and I want to always remember how happy we were in this moment!
On these two pages, I selected one of the layouts that are pre-arranged and ready to simply drag and drop your photos into.  It makes the process a lot easier while still having control over where the photos are placed, though there is also an option to upload all your photos and have the site auto arrange them for you in different layouts which is a time saving miracle.  For me, placing the photos and creating custom layouts were a large part of the fun, but I did mostly use the layouts Artifact Uprising provides since I love them all for being so simple and modern.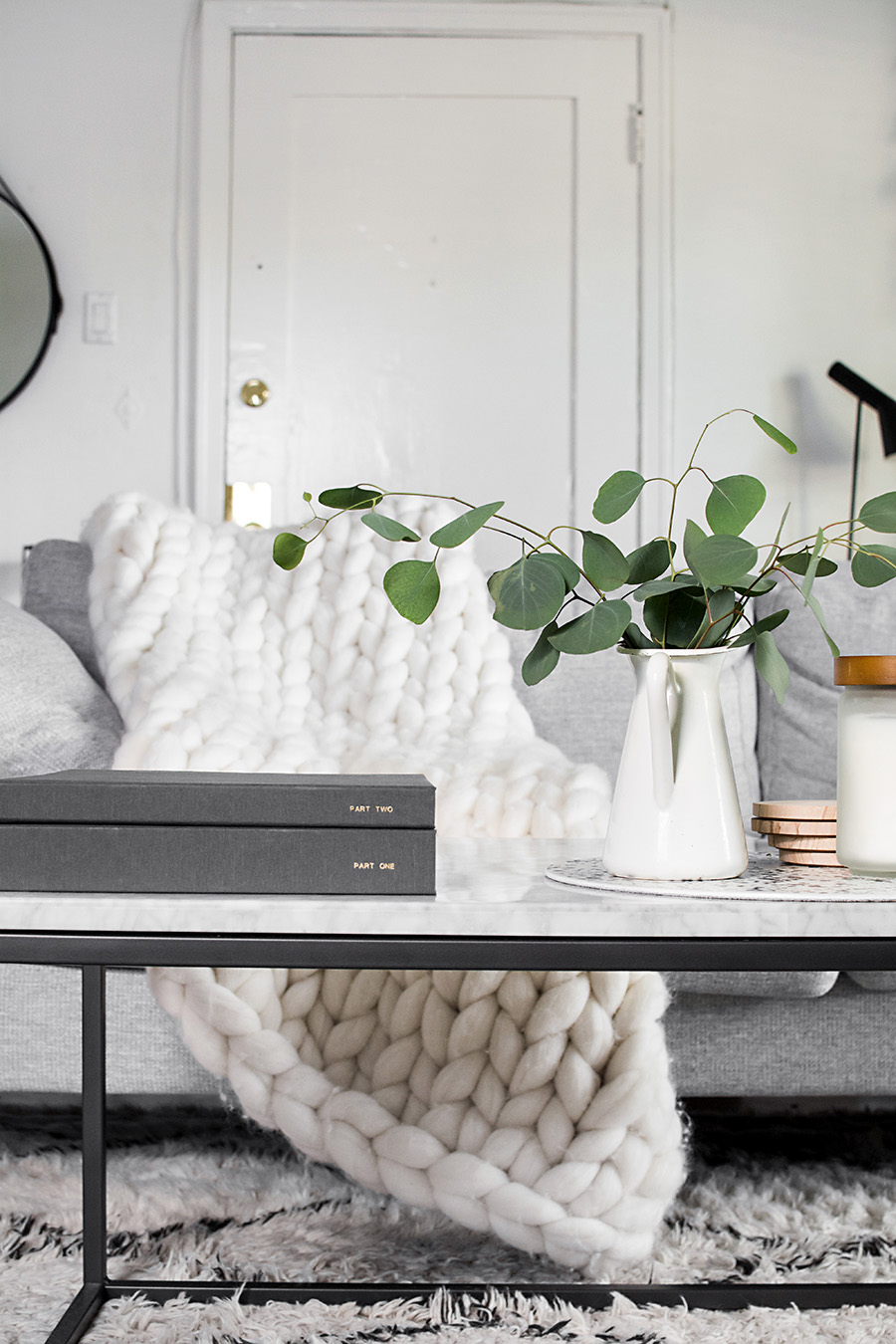 Wanting to gift the experience of making your own album, Artifact Uprising is giving away one layflat album or wedding guest book, winner's choice.  The wedding guest book offers the same features as the layflat album and is a great option for printing your engagement photos with space for handwritten notes.  Either way, you'll have a keepsake from your wedding that can become your all time favorite coffee table book like mine have become for me.  They're too beautiful not to display and remind you of the memories they hold!
Enter below to win to receive credit for (1) layflat album OR wedding guest book.  Winner will be drawn at random on June 20th by Artifact Uprising and given a code for $139.  All other giveaway entrants will receive a 10% off code, valid for 1 week.  Giveaway is open internationally.  Good luck!
This post is sponsored by Artifact Uprising.  Thank you for supporting partners that allow HOM to continually bring you original content.
Other Posts You Might Like