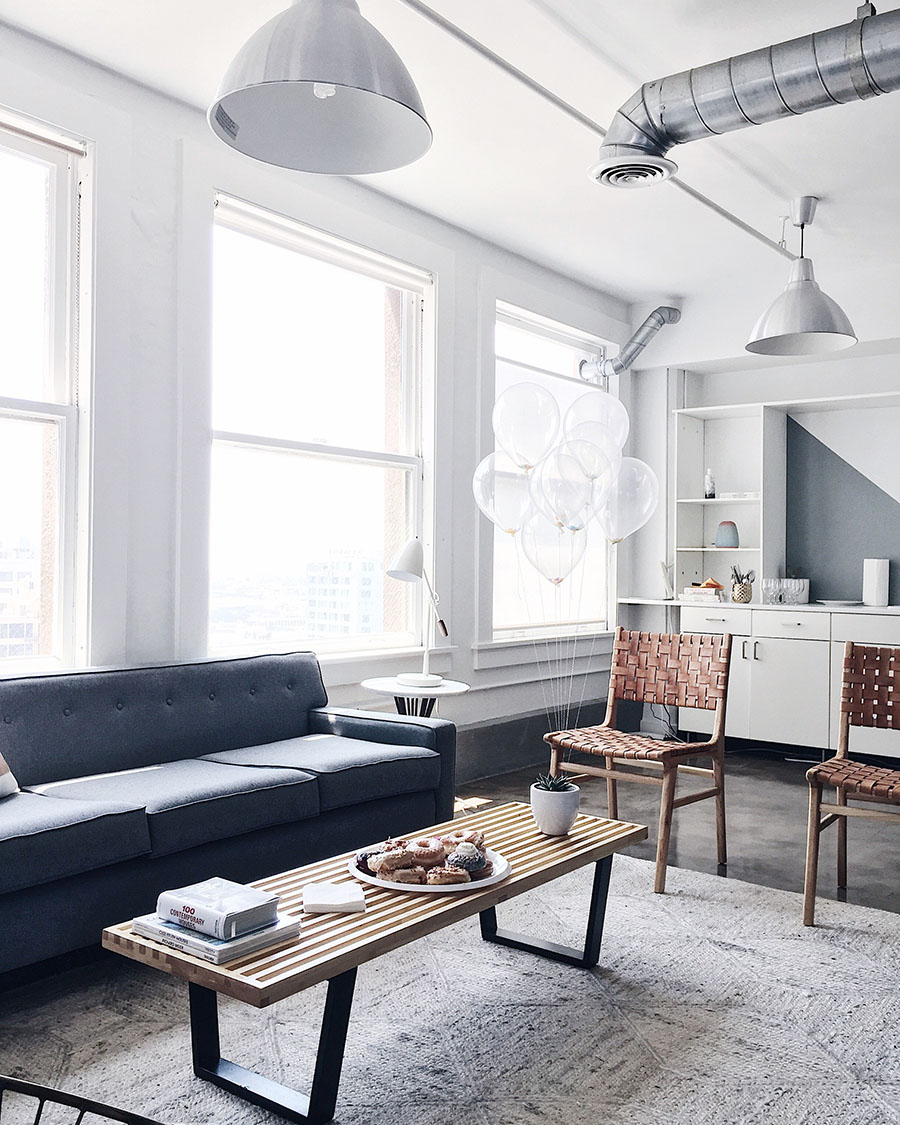 I recently had one of those weeks where it felt like everything was going wrong, and I spiraled down into a hole of negativity and was stuck there for a while.  I'm pretty good at being my own biggest hater, and while I was caught up in my head tearing myself down, something occurred to me- I would never talk this way to a friend, or even a stranger, so why is it ok to talk to myself like that?
It's not.  Cut it out!
From that I realized a couple things that I had fallen away from for a while that might've helped fight off the slump: self-reflection and gratitude.  As much as I believe in these being very profound and worthwhile daily practices, sometimes we fall away from good habits and simply need to take that first step again to get back on.
So while I thought I wasn't going to continue this monthly series I started last year of sharing good things that happened behind the scenes from the past month, and now maybe other updates or ramblings, I'm starting it again at least to remember that not everything is 'terrible' or 'the worst', and to take back a little more of the blog for recording life's both big and small moments.  There's usually far more good than bad, or maybe rather that the good shines much brighter, and this will be another way to say hey, how are ya?  Things will be fine <3.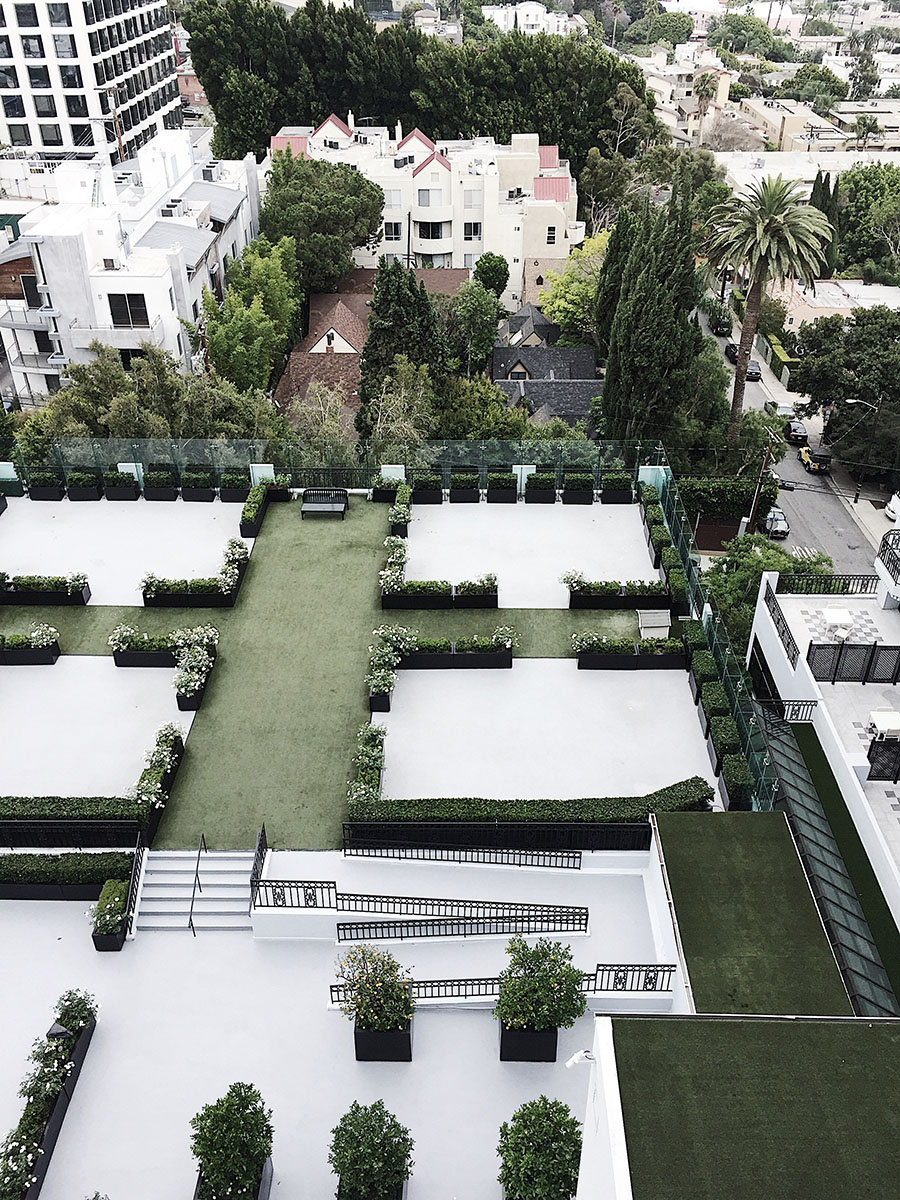 WEDDING STAYCATION AT THE LONDON HOTEL
Fun story about The London Hotel… this was one of our dream wedding venues from the moment we started planning our wedding.  We had to take it off our list once we saw that it was going to torpedo our budget haaa, but it always remained in my mind as the vision for our ideal wedding.
By some combination of luck and fate, I was invited last month to The London Hotel for a Wedding Staycation event.  I was exploding with excitement to stay here alongside some really cool people from the industry, make flower bouquets with the most amazing view of LA as the backdrop, eat amazing food and amazing CAKE, and later have O join for dinner with yet again the best view of LA as the backdrop.  Everything about this day was perfect and I'm so so grateful we got the full experience despite having been unable to have our wedding here.  This is easily one of my favorite spots in LA and we will be back.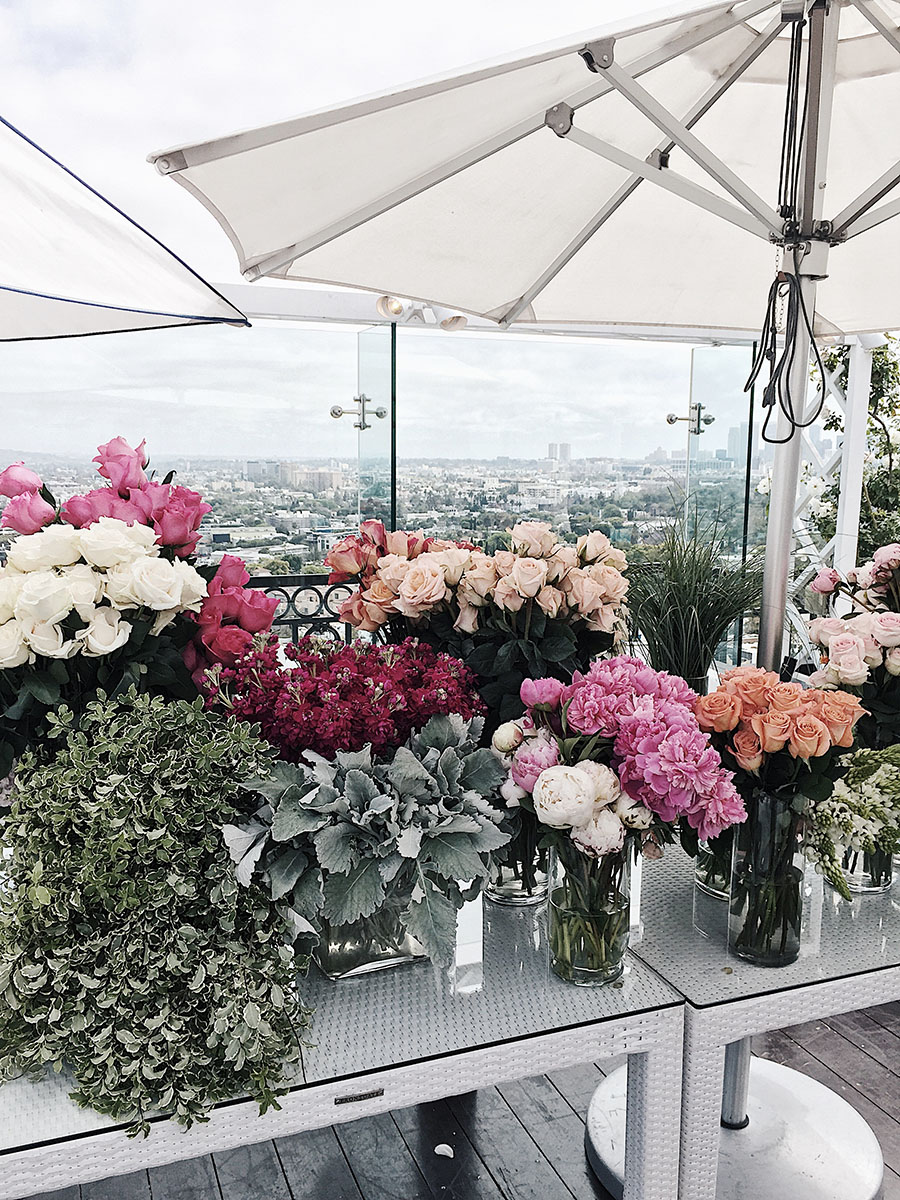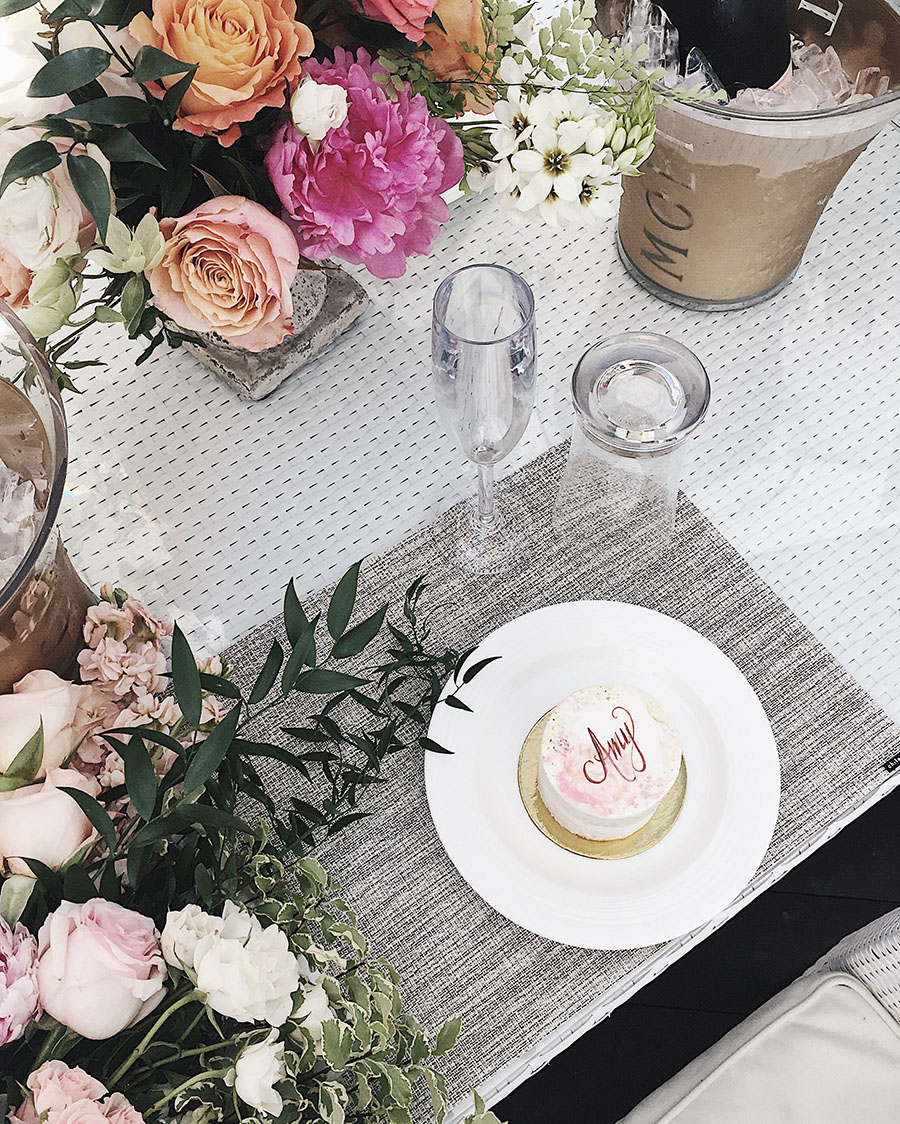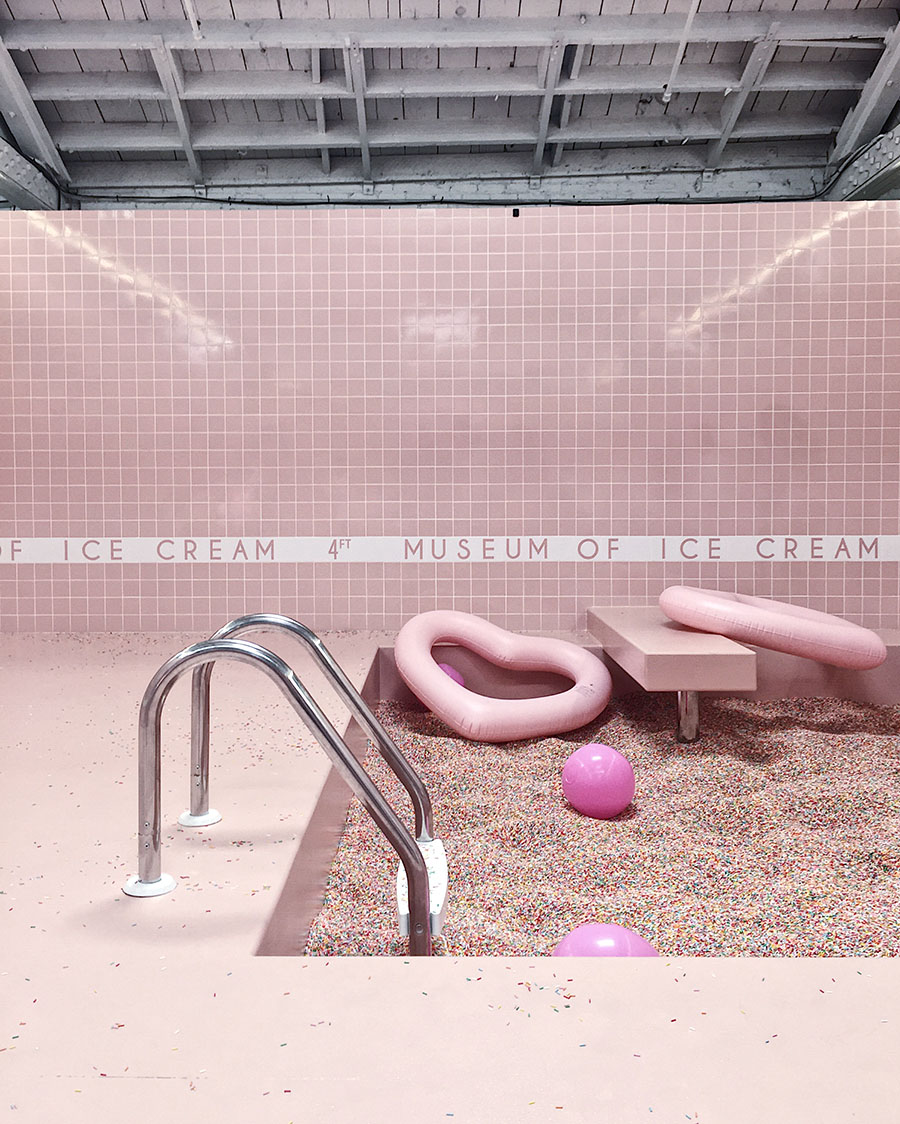 Museum of Ice Cream
LA's most popular attraction as of late but I had to go primarily because I heard they give out good ice cream and treats while you're there, and they did!  This place is basically Instagram paradise for color lovers or anyone who loves fun and sugar, which I think is everyone.  It's comprised of rooms with art installations themed around ice cream and sweet treats.  The sprinkle pool (not real sprinkles, they're made of plastic) is the highlight, photo'd above, and I would have stayed here for most of the time had they not put a 2 minute time limit on it, which makes me understand why they put a time limit on it.   This was such a fun and unique experience, even better that I got to share it with good friends, and totally worth racing to get tickets two months in advance.
It also brought to my attention a common and understandable misconception that people might have of me, and that is the assumption that I don't like color.  Not true!  I do prefer neutrals over everything but would love to challenge myself to venture into color more.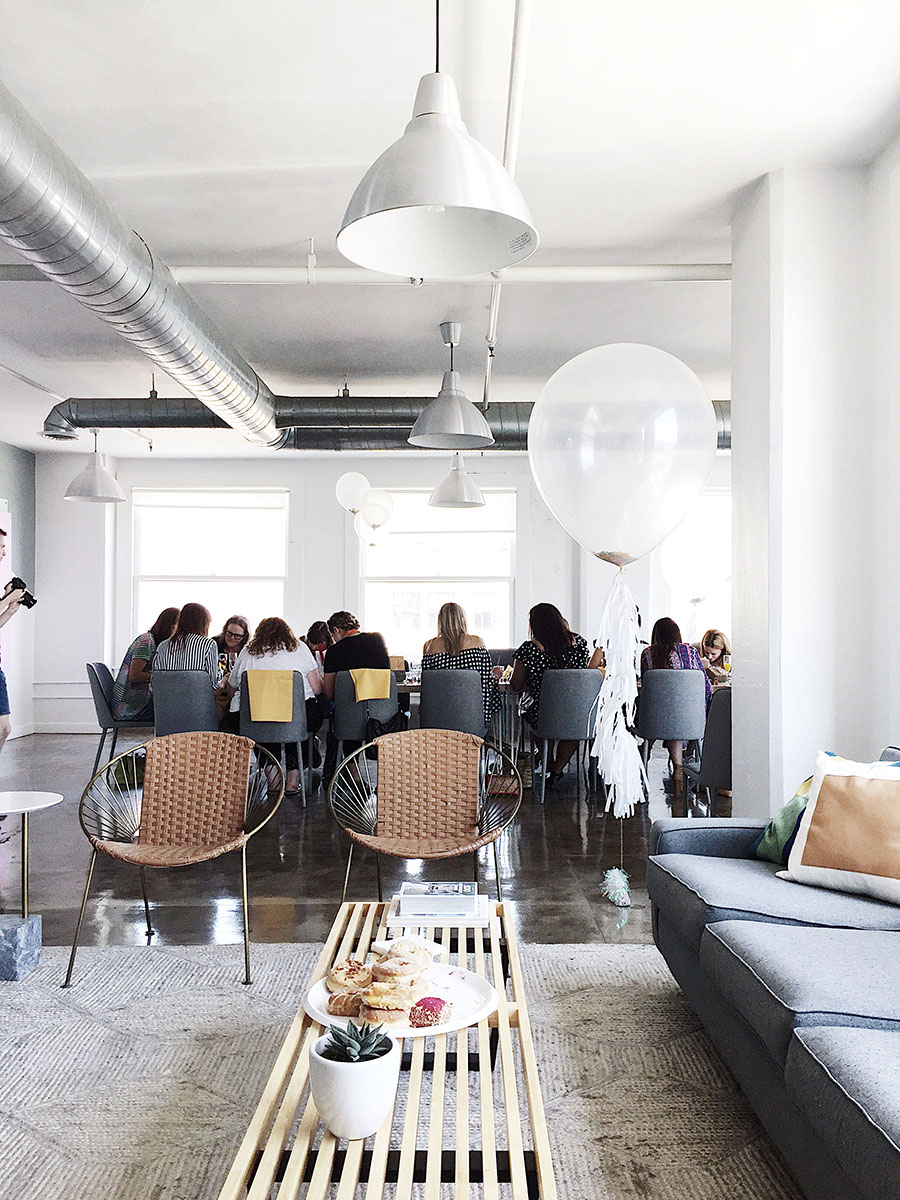 Craft Event
Knock Knock and Robert Mahar threw the cutest event to celebrate their collaboration, one of the things being Paint-By-Numbers postcard kits which we all painted together.  I learned a few things on this very fun day.
1. I love Paint-By-Numbers.  My favorite kind of activities are the ones that make me zone in on a singular task and think about absolutely nothing else (jigsaw puzzles are the BEST) and paint-by-numbers does it.
2. This was the first time in a very very long time that I created something without agenda and it showed me how much I've been missing that.  Blogging puts so much pressure on constantly creating content that time is never made for exercising creativity just for the sake of it.  It's hard enough to make time for everything else that's important to me, and carving out time to do something as seemingly insignificant as paint-by-numbers naturally falls to the bottom of the list.  I do believe however that those small activities for yourself play big roles in staying creative and self-care, and I want to prioritize that better.
3. Talking to other creatives about their stories and how they got to where they are is one of my favorite things ever.  Common themes are not always knowing where they were going, figuring it out along the way with a lot of failures, and being persistent about their vision.  It's an express train to encouragement town.  Hearing how peers fight the same things I struggle with assures me that I'm going to be ok.
In general this day brought to mind something I've been having a hard time with, which is that inner voice telling me that it's not good enough.  Feels like the higher my expectations become for myself, the more fear I feel over sharing my work, ideas, or trying something new.  It's been a roadblock that has caused me to prematurely scrap ideas or not share ones at all.  I'm remembering that putting yourself out there is really the point of it all, and figuring out how to get to where you want to go requires that trial and error.  I'm working on it!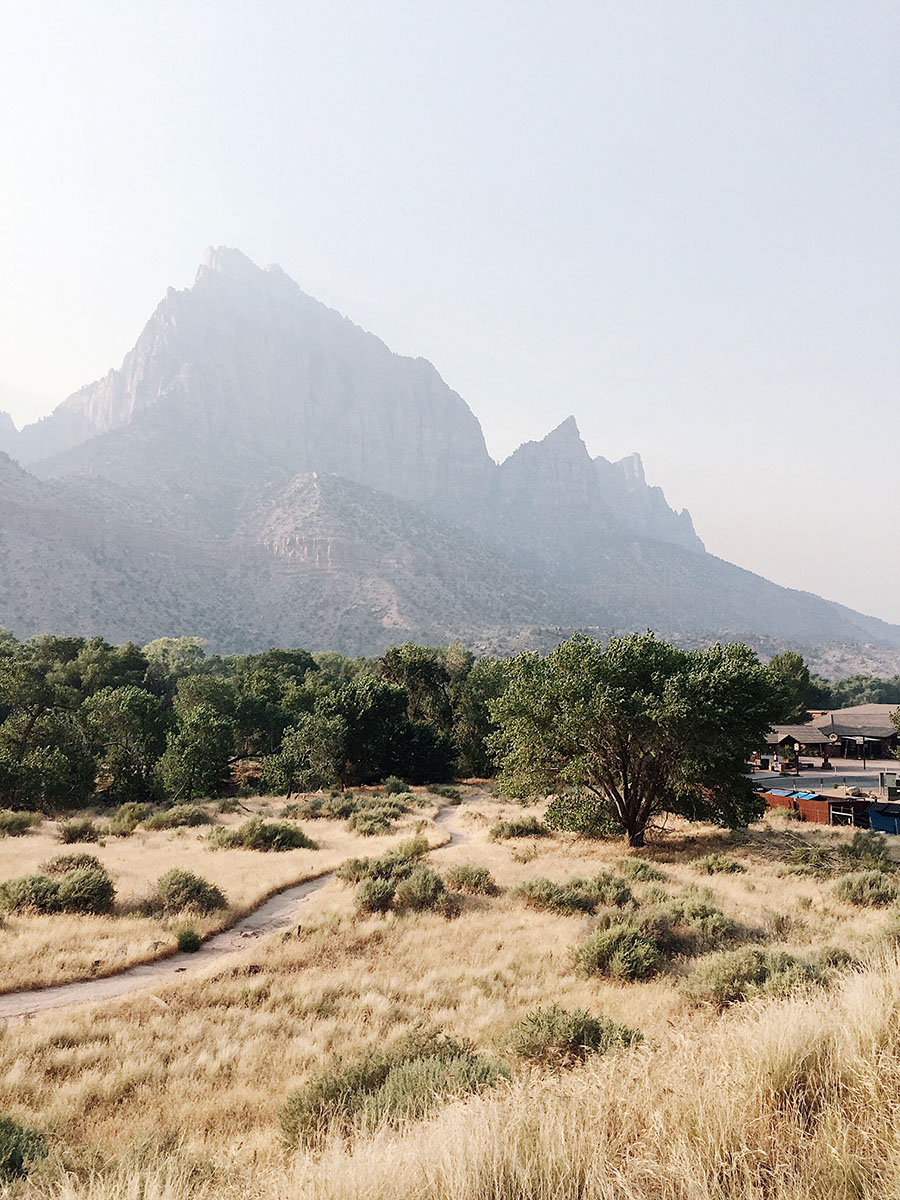 RV TRIP
This was a trip of a lifetime.  I hopped in an RV for three days with a group of friends and visited Sand Hollow Beach, Zion National Park, Antelope Canyon, and Horseshoe Bend, some of the most beautiful sights I've ever seen.  I haven't spent time outdoors like this in forever as I don't consider myself the outdoorsy adventurous type, but I left this trip wanting to go on hundreds more like it, minus the RV part.  Sharing an RV with 7 other people in 100+ degree weather is something I'm proud of having endured, but I'd never do it again!!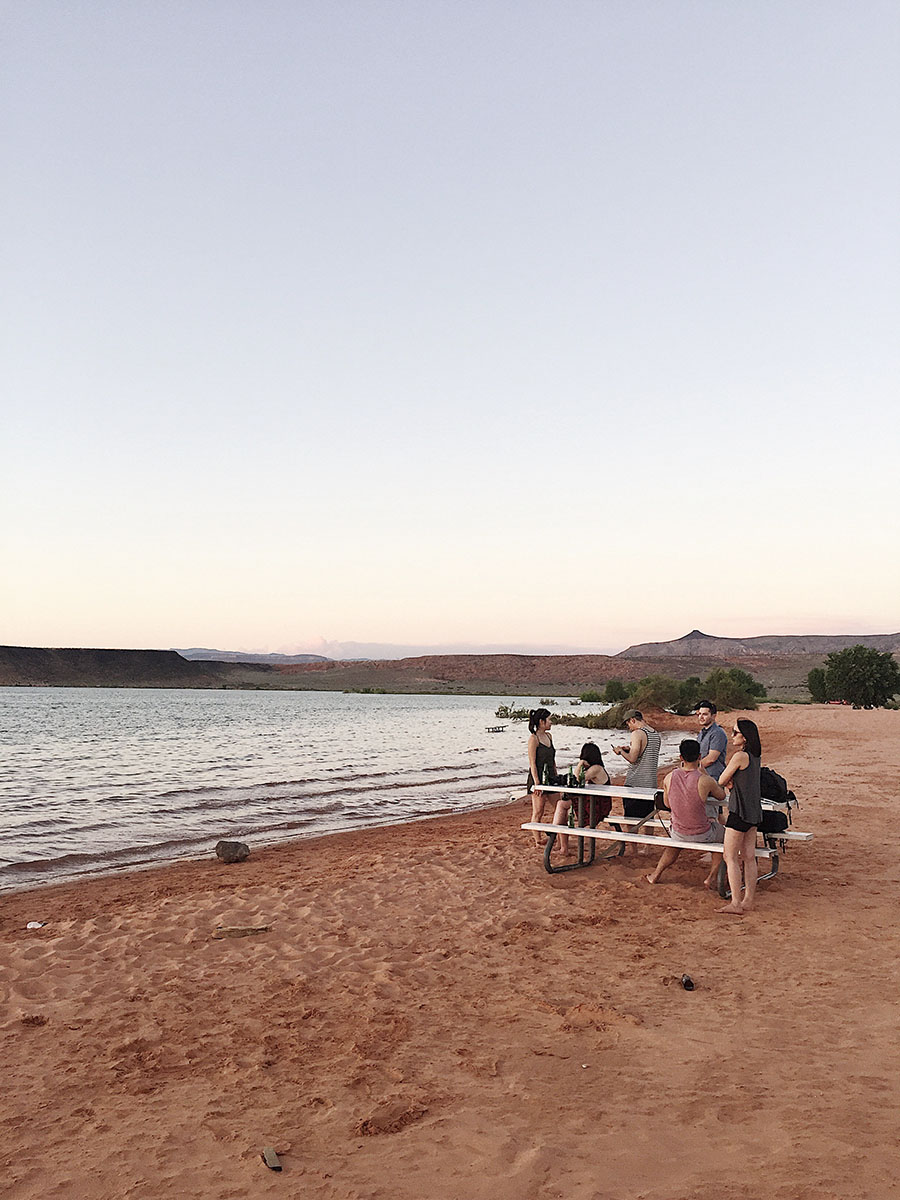 Our first stop was Sand Hollow Beach, which wasn't on the itinerary initially but so worth the impromptu stop.  The sand is red and the view is beautiful.  Drank beers and relaxed after the drive from Vegas where we picked up the RV from.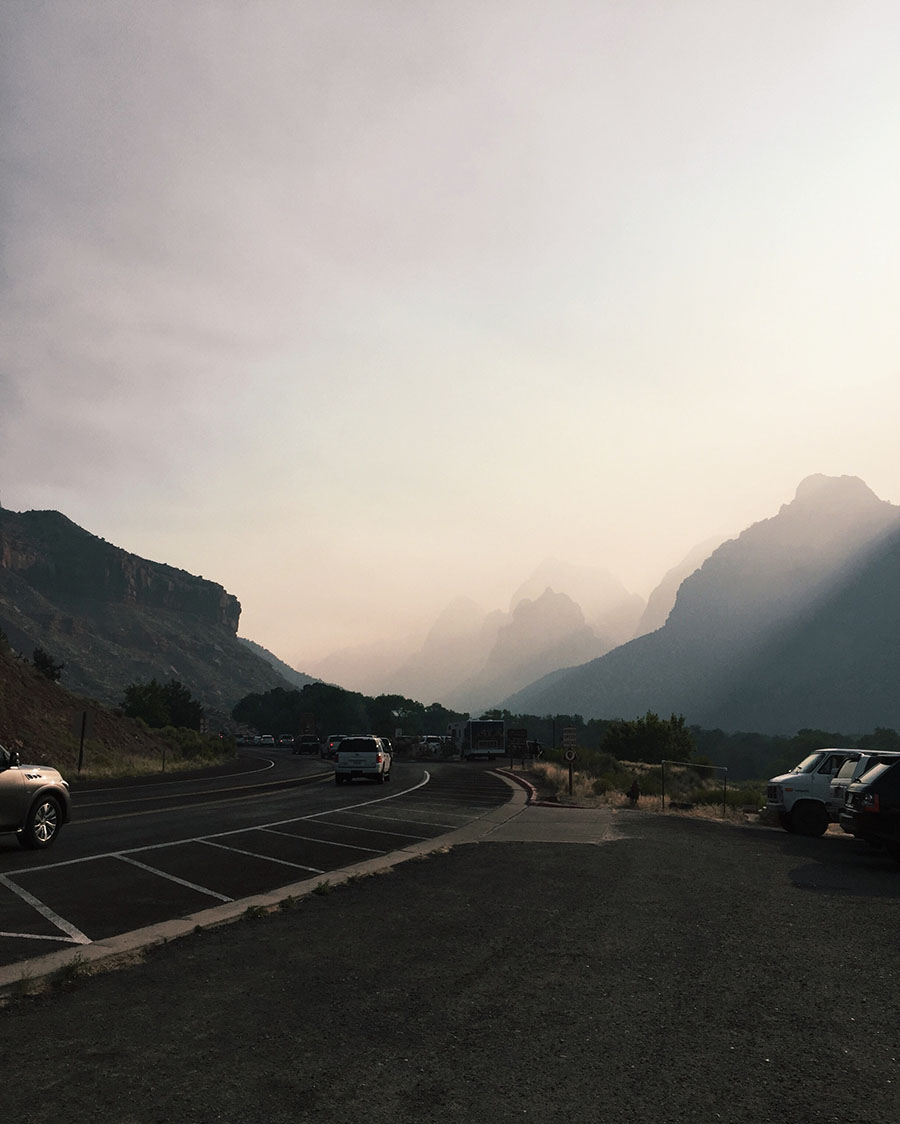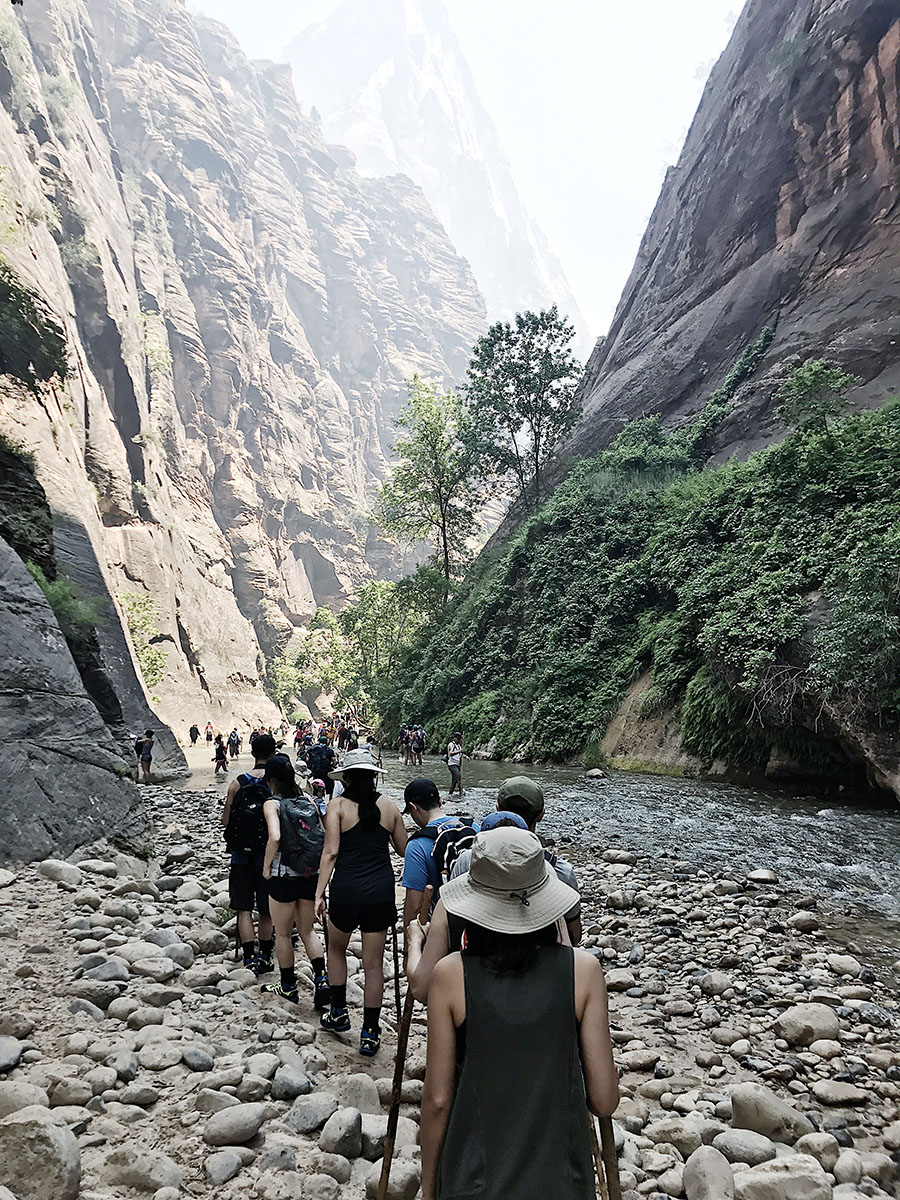 Hiking The Narrows at Zion National Park was my favorite part (and thanks to my friends for taking these photos as I was too scared to bring my phone since I am that person that will drop it in the water.)  We rented water shoes and walking sticks from Zion Outfitters and walked through very cold water that would get as high as waist deep, which was so enjoyable on such a hot day.  We were in and out in about 5 hours.  I'd call it the most beautiful workout I've done.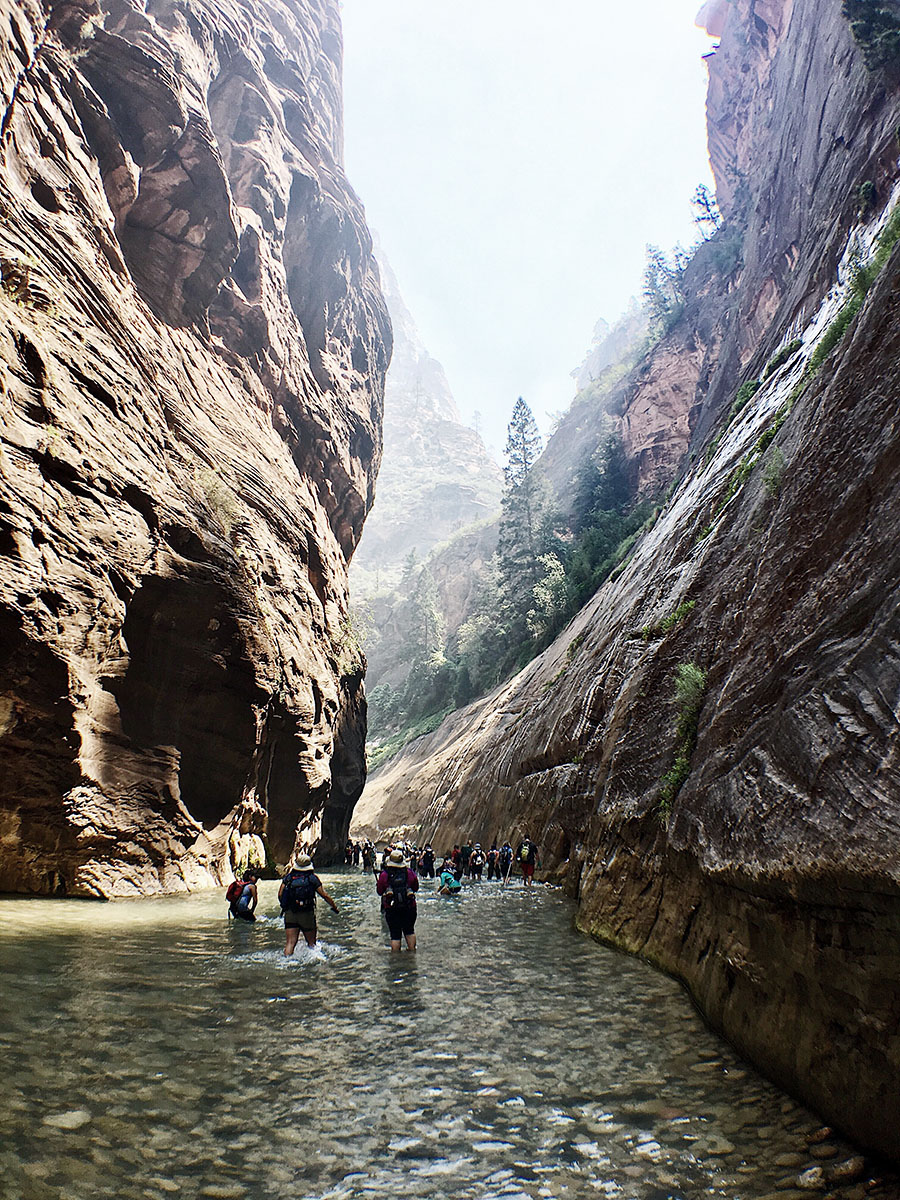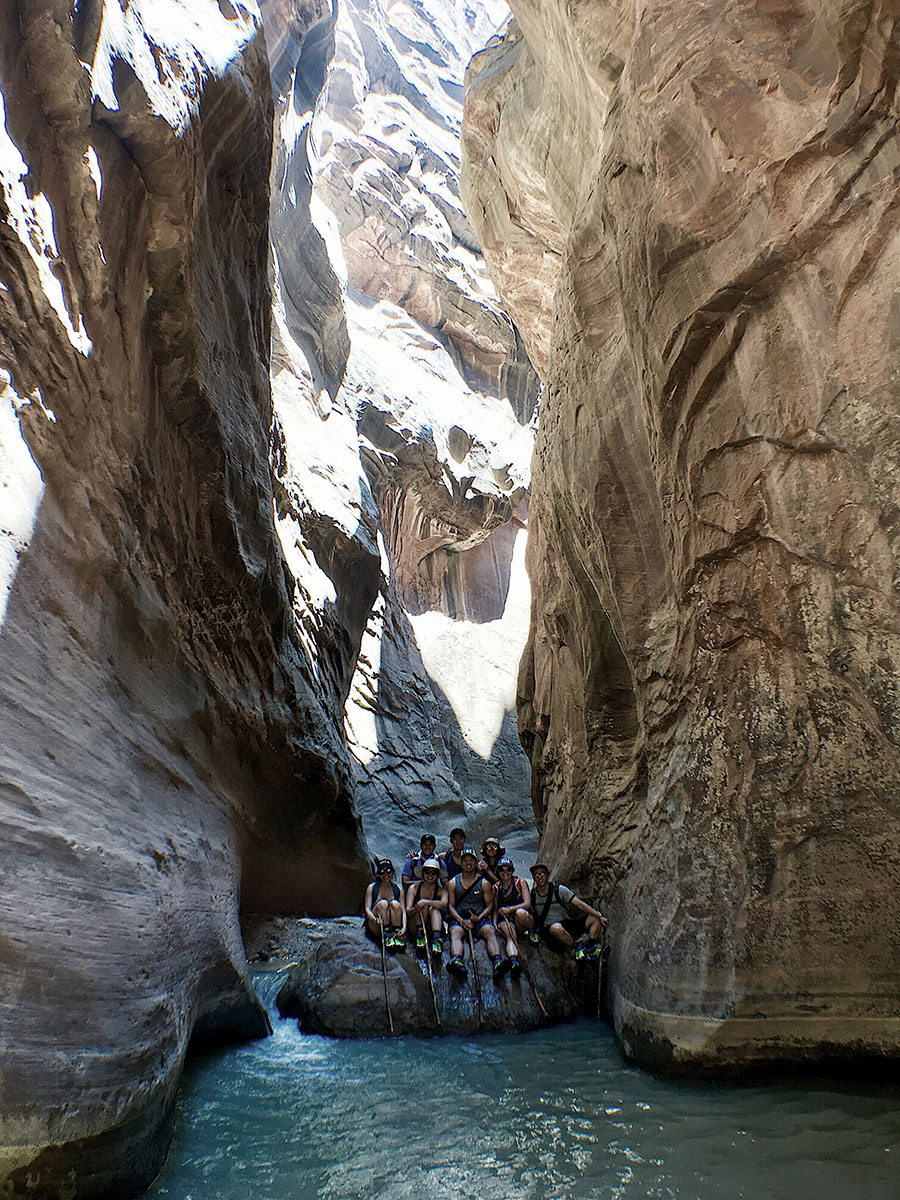 We made it to the "narrow" part!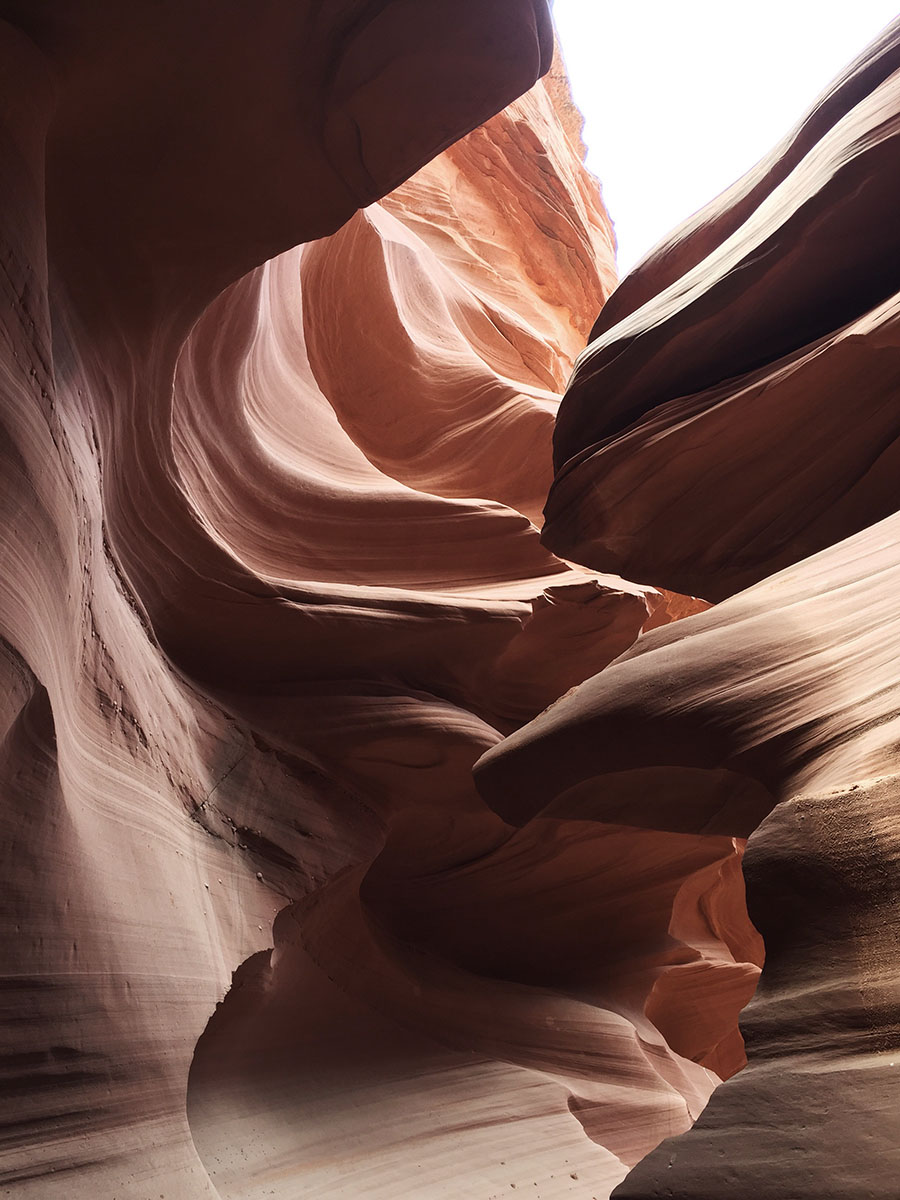 Antelope Canyon was nuts.  Walking through and looking up at the sandstone formations was magical.  It was a guided tour and not at all physically challenging, meaning you have time to take lots of photos that all look the same but somehow you can't stop taking them because it's all so amazing.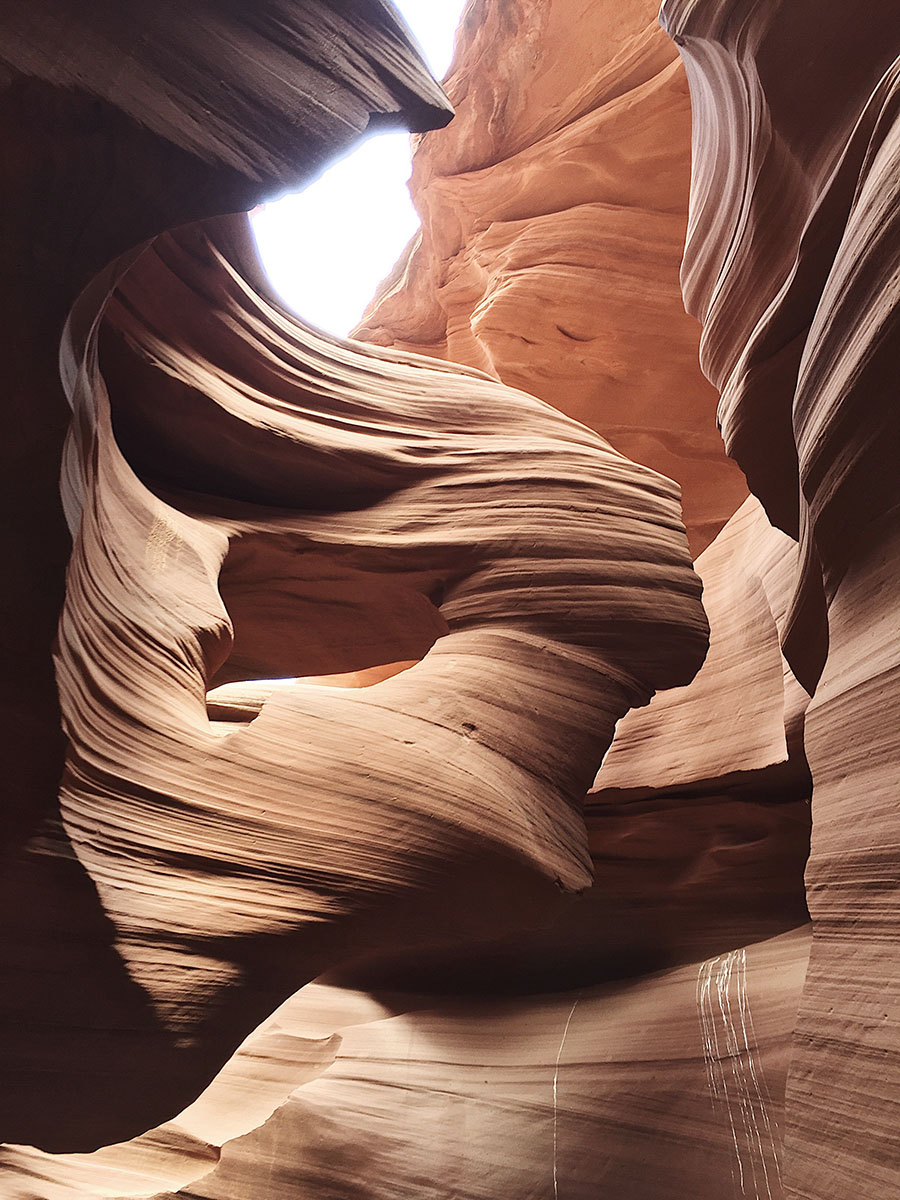 This famous formation is called "Lady in the Wind" (do you see her?) and I learned from our tour guide that an early photograph of it sold for $2M.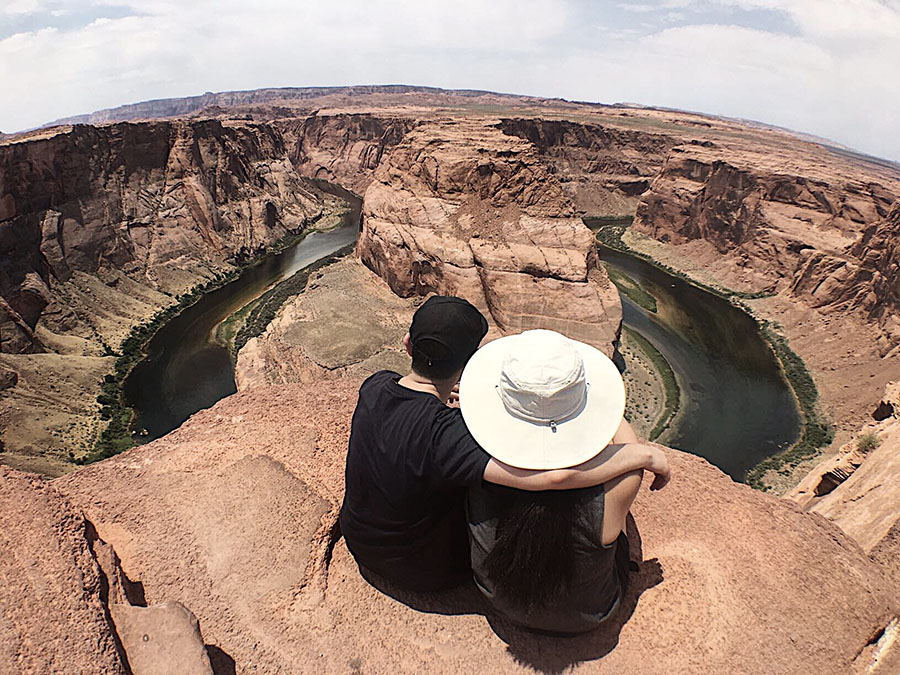 The view at Horseshoe Bend was sick, meaning it was gorgeous and also made me sick.  This photo almost didn't happen because I'm so terribly afraid of heights, but I couldn't miss out on taking it all in, as much as I was dying inside ha!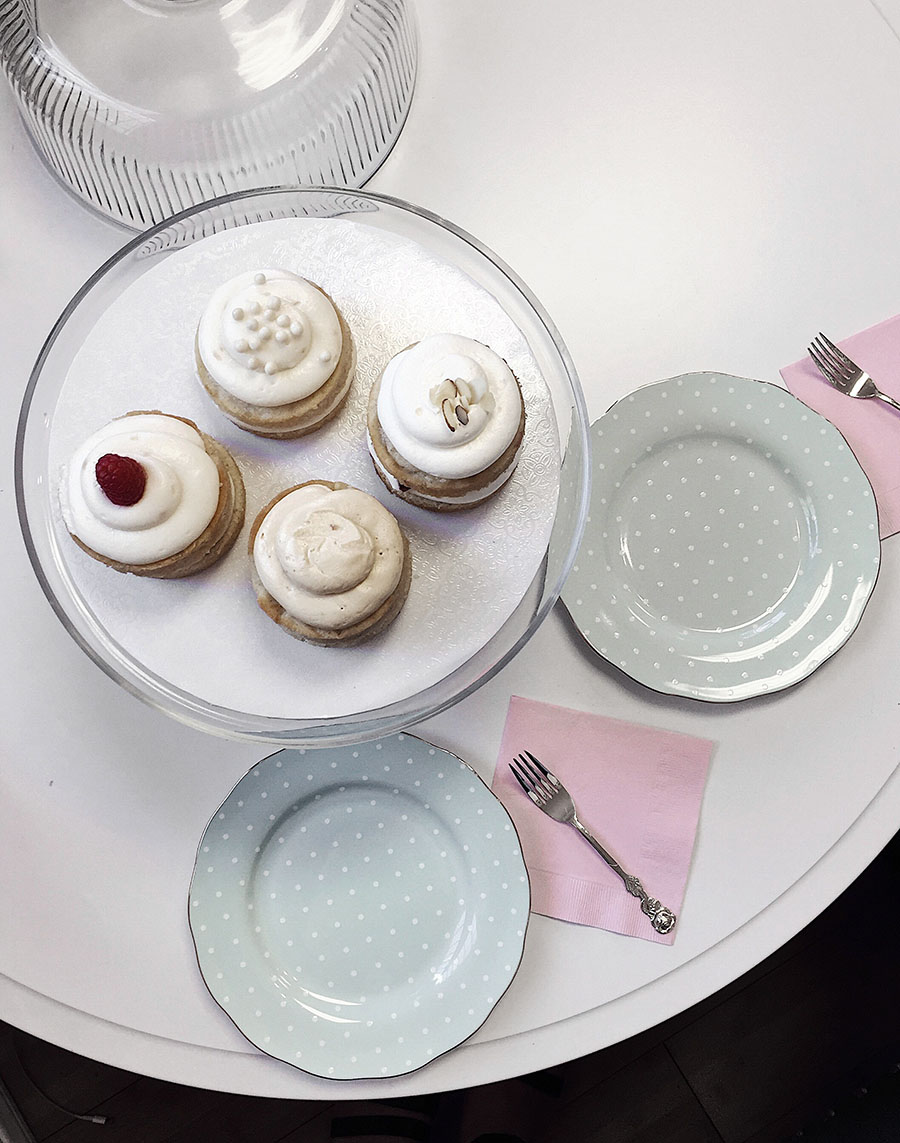 Wedding Update
Wedding planning is picking UP and it's pretty much all wedding all the time over here.  All those little details I thought I didn't care about are revealing themselves to be things I do care about, which I easily predicted would happen despite wanting to try very, very hard to not get swept away in the small stuff, like spending an inordinate amount of time picking fonts (guilty).  Still, I think we've done really good so far to keep things simple and resist the pressure to do things that are sort of expected at weddings but that we don't want to do.
My favorite part so far hands down was wedding cake tasting last month.  I often decide that cake is my favorite food, so this is very important to me.  I had my heart set for a while on a specific flavor, found a bakery that made it, and it was stellar.  I'm so excited to eat this cake!!
All the big stuff has been taken care of.  Booked hair and makeup, decided on flowers with my mom (I'm very lucky that she's a florist), all that's left other than gown fittings is the small details, which is where I become obsessive and I feel a little spread thin because of it, but I'm having fun and going to be chill I swear.
Oh I almost forgot!  We still have to pick music for the key moments during the wedding.  Thought this would be easy except when we went through our favorite songs, most of them were not lyrically happy haha.  Does that matter so much??  Seems like it does to me.  The hardest is the processional and recessional.  Any advice on that is very welcome!
Other Posts You Might Like