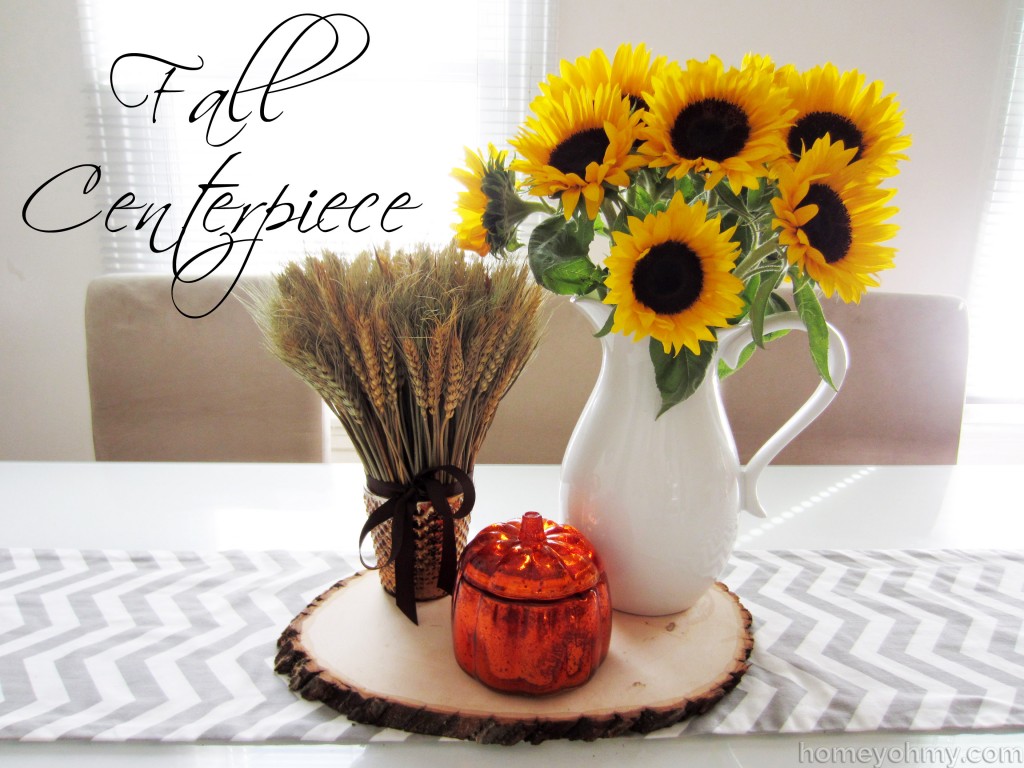 October is here already?!?!   It's amazing how fast this year has gone by, which is what I say every year, and October marks the start to a whirlwind of holidays, spending more time with loved ones, and gaining weight!  I decided to welcome in this time of year with a fall centerpiece to bring in the warmth of the season's festivities.
Starting with the flowers.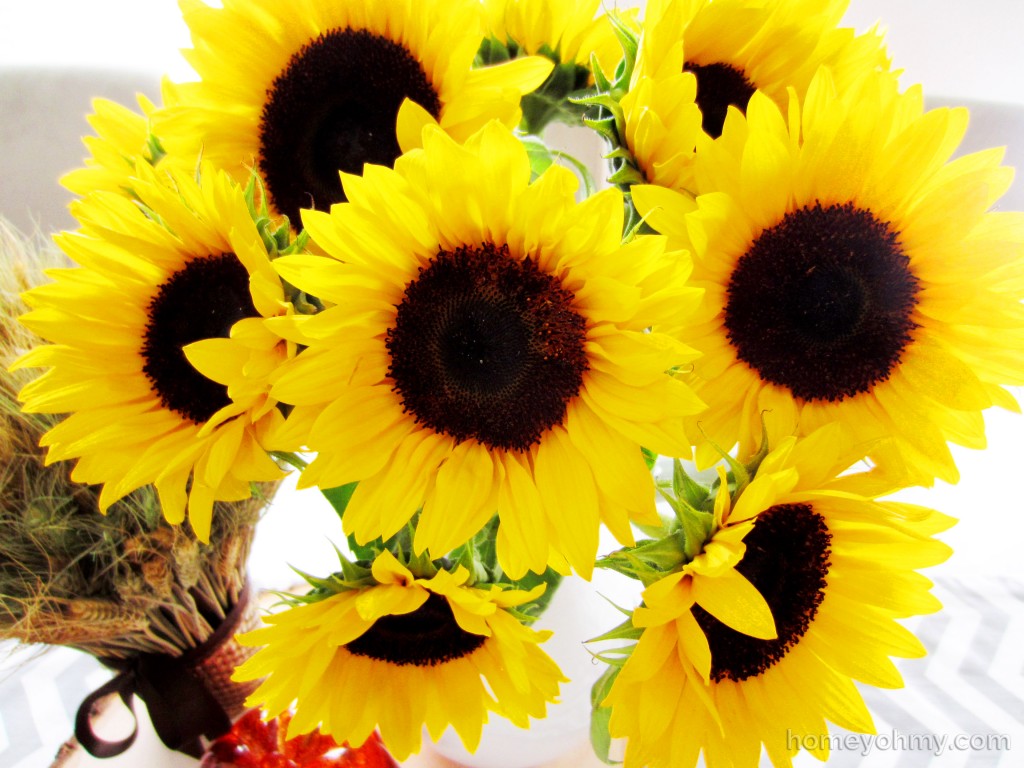 Sunflowers always make me smile :)  They are the quintessential fall bloom and their golden, yellow color fits in with any fall decor.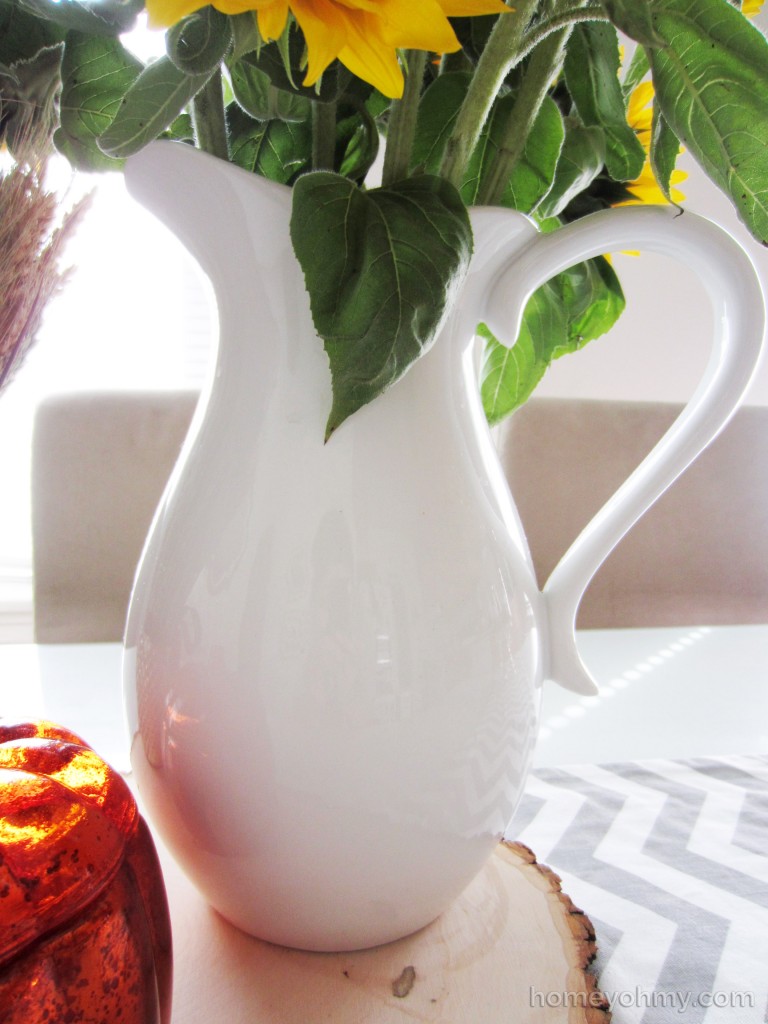 I arranged them in this gorgeous white pitcher that I got on the cheap at Target.  I'm a fan of farmhouse style and I got this pitcher with that aesthetic in mind.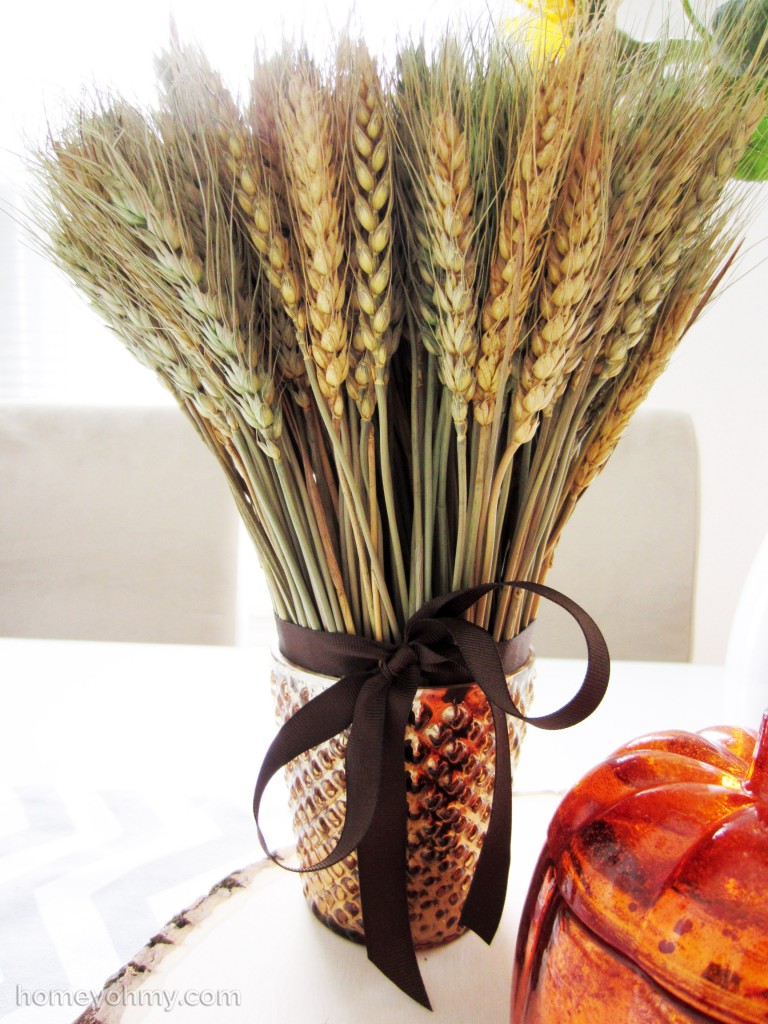 I found the dried wheat grass at HomeGoods and they were originally just bundled together with a rope.  I cut them down to my desired length and put them in a gold, votive candle holder.  I felt like it was still missing something, so I wrapped around a brown ribbon and tied it into a bow.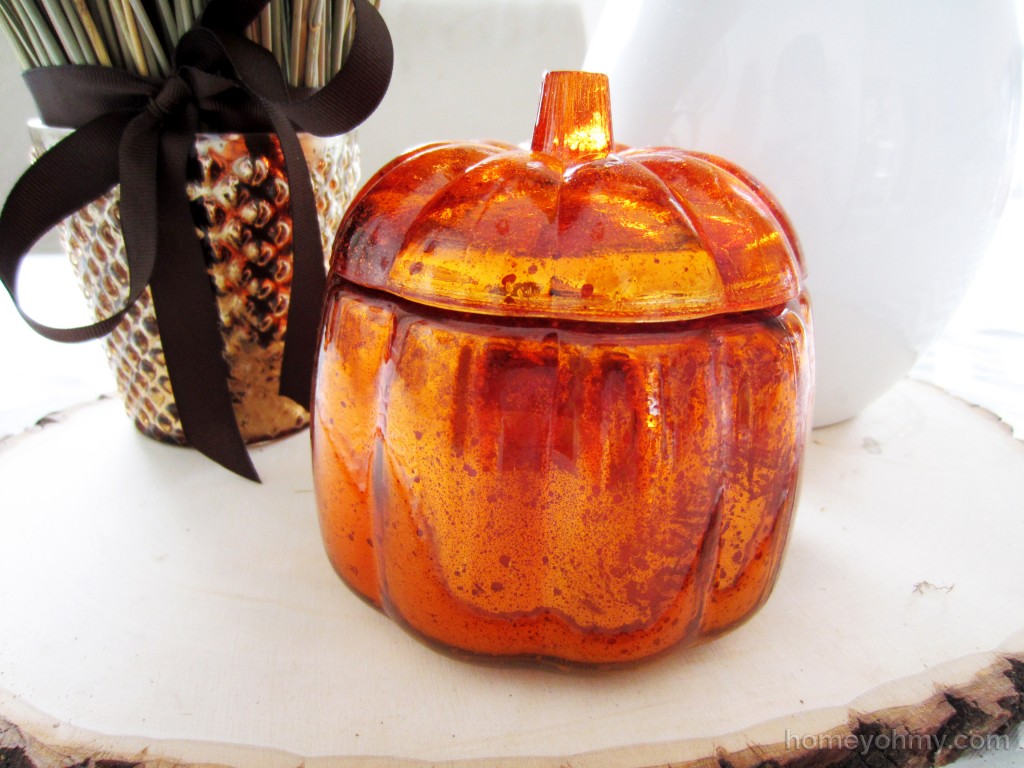 Ah, on to my precious.  I couldn't say no to this metallic pumpkin.  Is that a lid, you ask?  What's inside?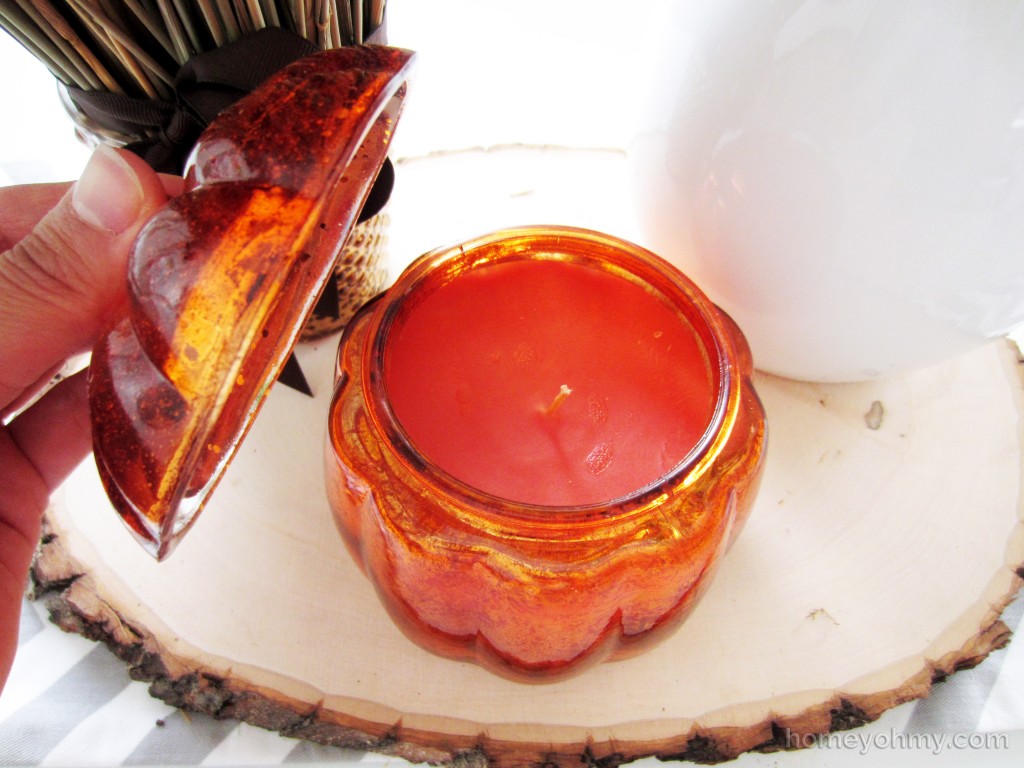 It's a pumpkin spice candle.  UGH, so cute.  Smells delicious too.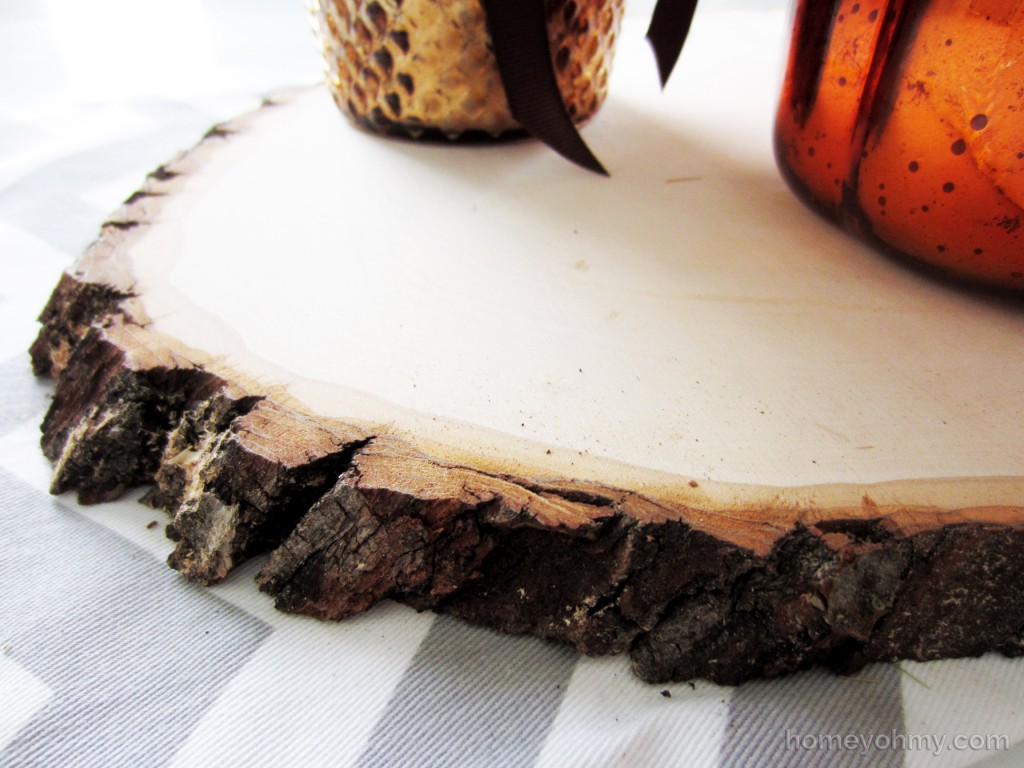 Finally, I corralled it all together with this piece of wood from Michaels.  I've seen this thing many, many times at Michaels, almost purposefully walking down that aisle just to look at it and come up with an excuse for why I needed it.  And then it hit me.  I'd use it to put other stuff on top of it.  Genius.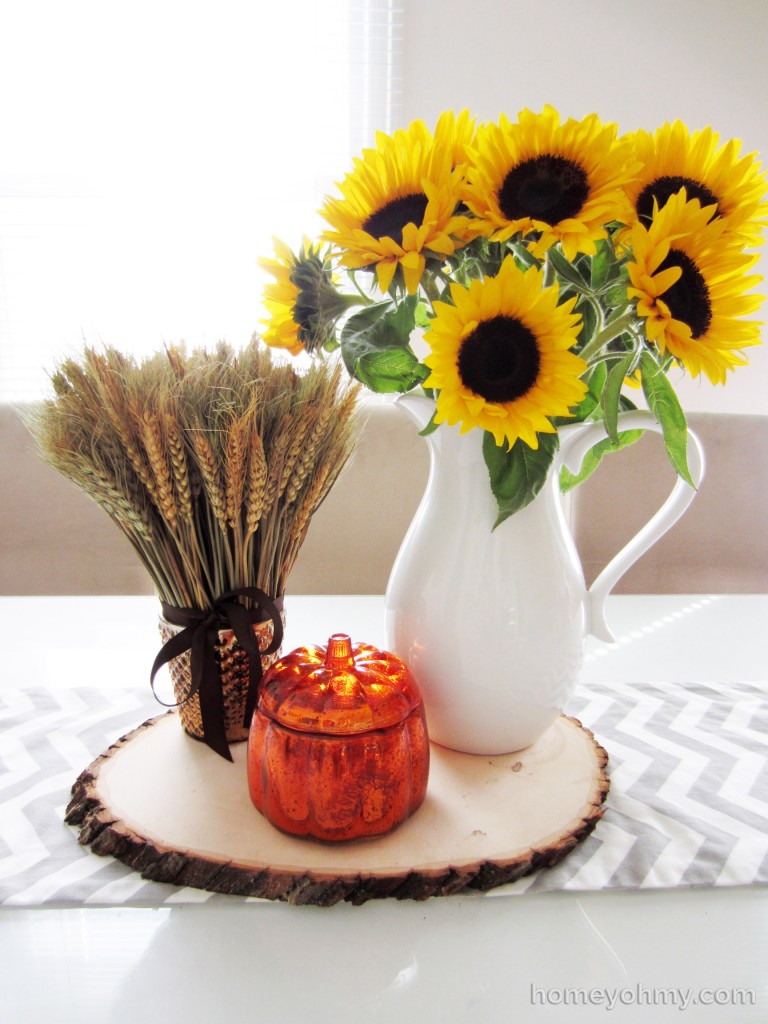 You guys.  I love fall.  It's incredible how something seemingly small like a centerpiece can liven your spirits and get you excited about the days ahead of you.  My heart is filled with joy when I walk into my kitchen every morning and am greeted with this fall scenery.  It's truly a powerful thing. ;)
I hope you're all as excited about fall as I am, and most of all, I hope you're inspired to get your hands on some fall decorating.
Thanks so much for spending some time with me today!
Like what you see?  Stay connected with me:
Other Posts You Might Like