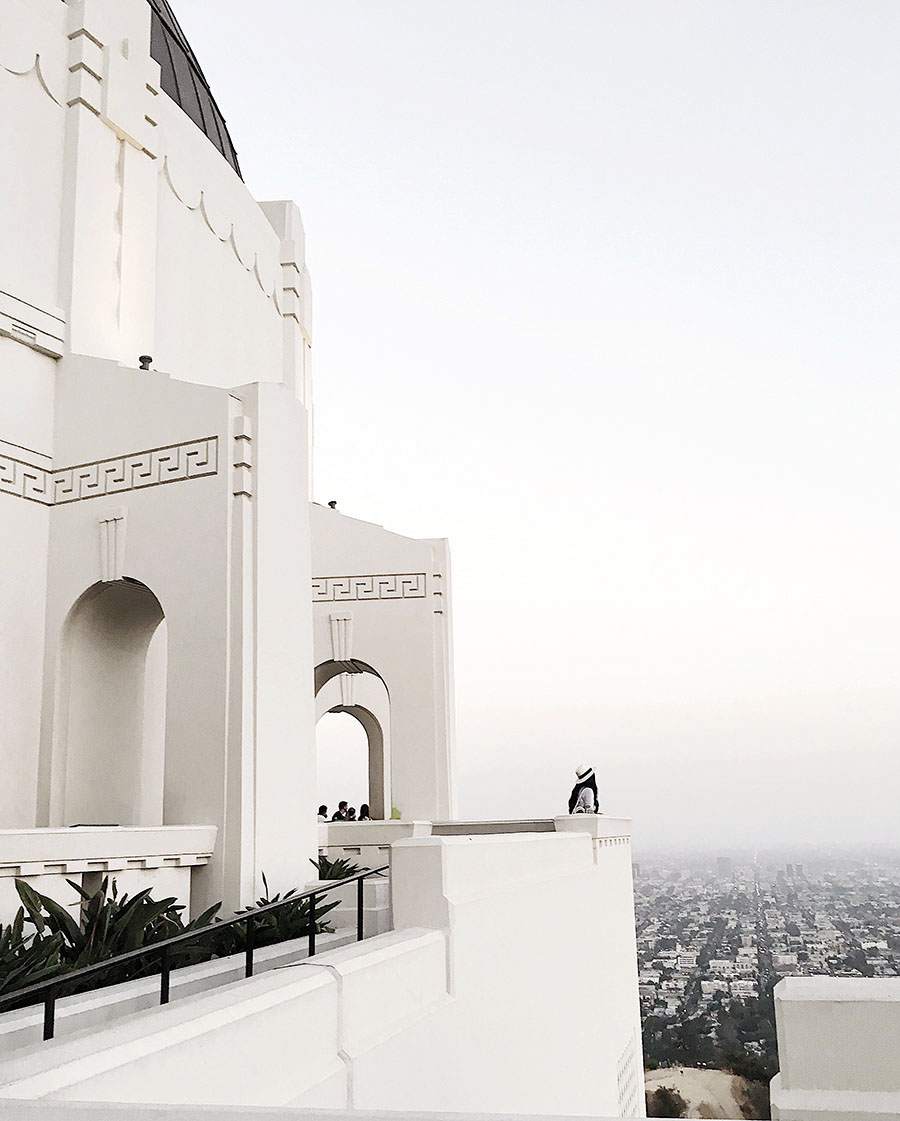 Even after over a decade of living in LA, I'm constantly making new discoveries or adding new places to my list of favorite LA spots.  There's so much to see and do here and being that LA is so vast, it can be difficult to navigate or know exactly where to go.  It can also get pricey to hang out in this city, and considering that having a car is crucial for getting around efficiently, I'm partnering with Uber to share some of my favorite spots that are free and will help you experience much of what LA has to offer while giving your wallet a break.  Especially being summer now, I've got my mind on scenic walks, beautiful views, and spending time outdoors.  Read on to check it all out!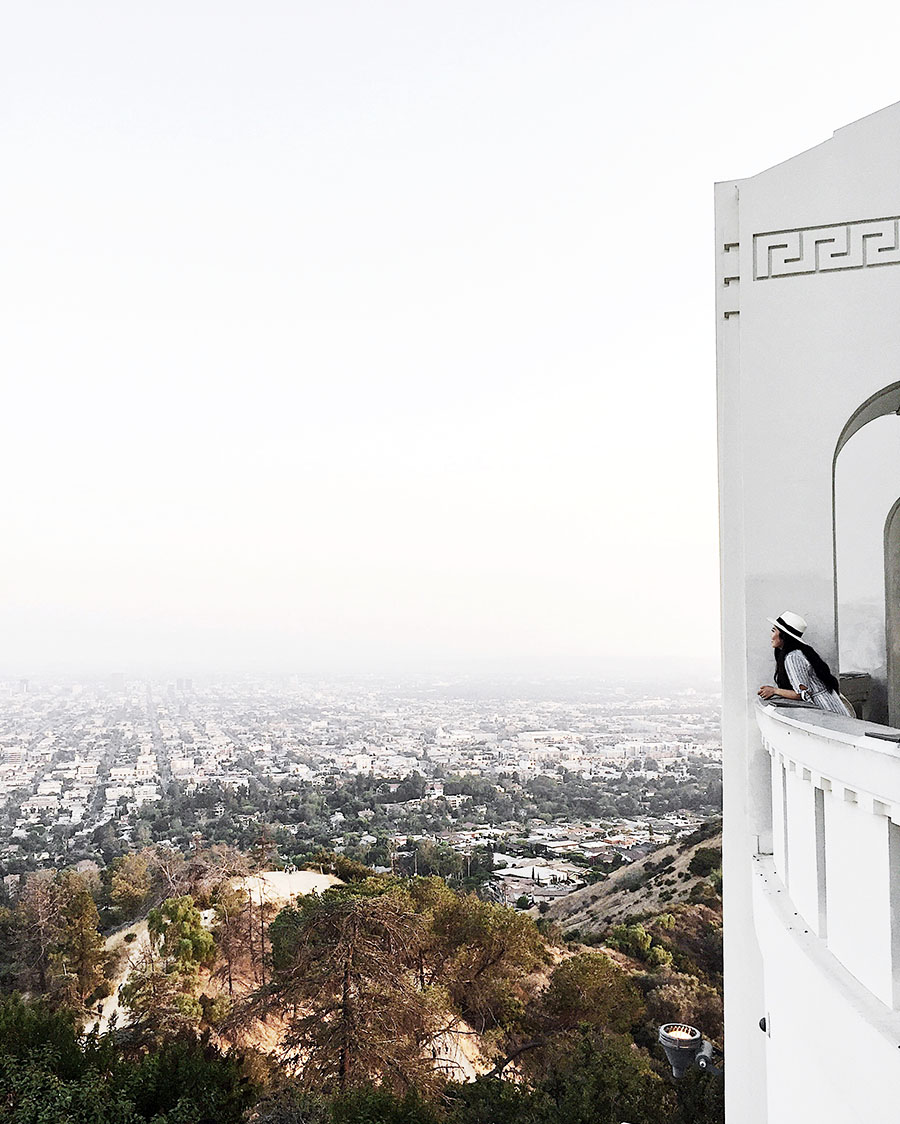 1 | Griffith Observatory
I love this place for the art deco architecture and the best views of LA.  You'll also be able to get a distant but unobstructed look at the Hollywood sign.  Griffith Observatory is never not busy unless you go very early in the morning, but coming here for sunset is the most beautiful time to come and see all of LA lit up.  Admission to the building is free as well to browse exhibits.
There's a story I've told a few times about this place, and it goes like, "We went there, couldn't find parking, and left."  Getting a parking spot a decent distance away from Griffith Observatory is the ultimate test of luck.  Save yourself a ton of frustration and take an uberX to drop you off at the top of the hill.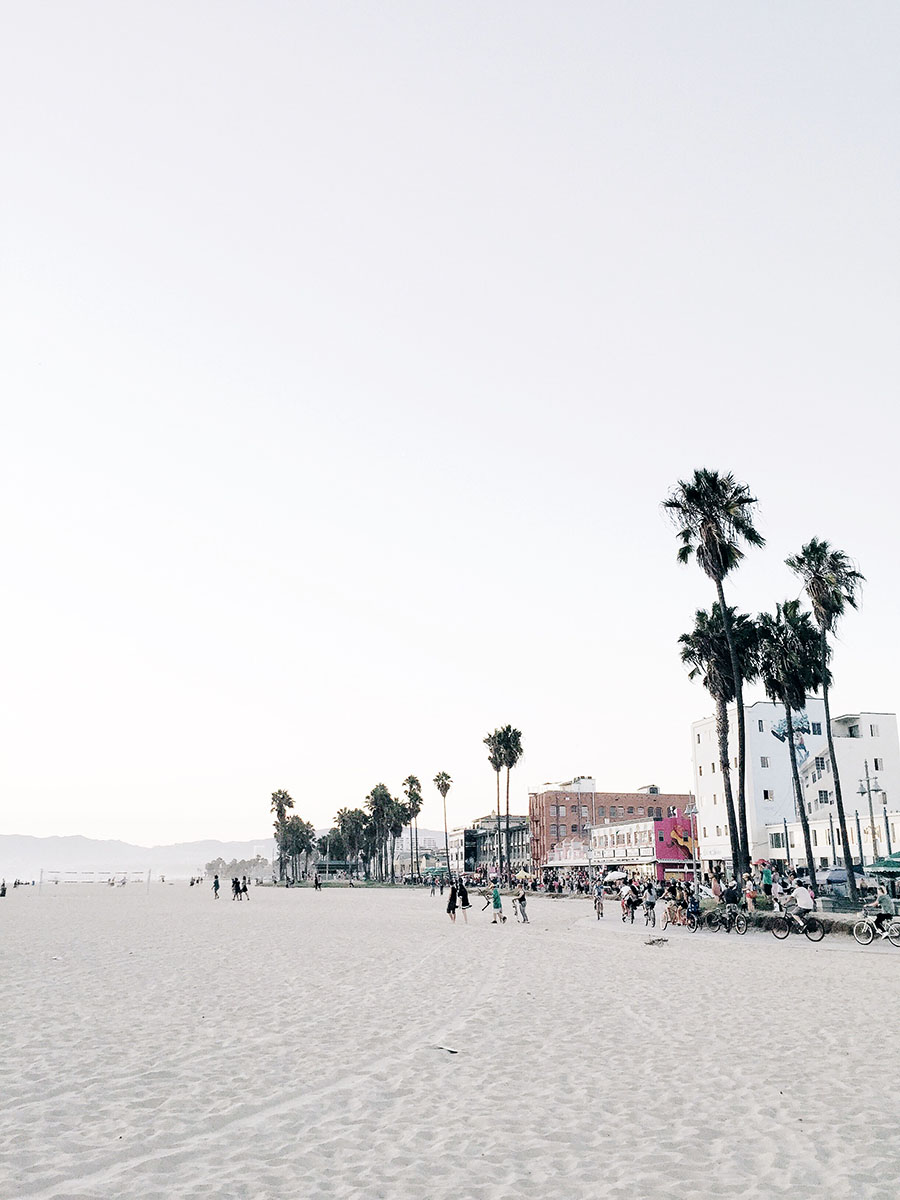 2 | Venice Boardwalk
Venice has a very quirky and unique culture that no other beach in LA has.  Even though it's considered extremely touristy, I still think it's worth the stop.  The boardwalk has odd shops, street performers, and interesting people watching.   I almost always bring guests from out of town here and take them on a long walk.
3 | LACMA
The Los Angeles County Museum of Art is on museum row and you'll also be able visit the La Brea Tar Pits and the Levitated Mass (photo'd above) while you're here, all really great to enjoy with kids especially the Urban Lights installation.  LA residents get free general admission to LACMA after 3PM every weekday.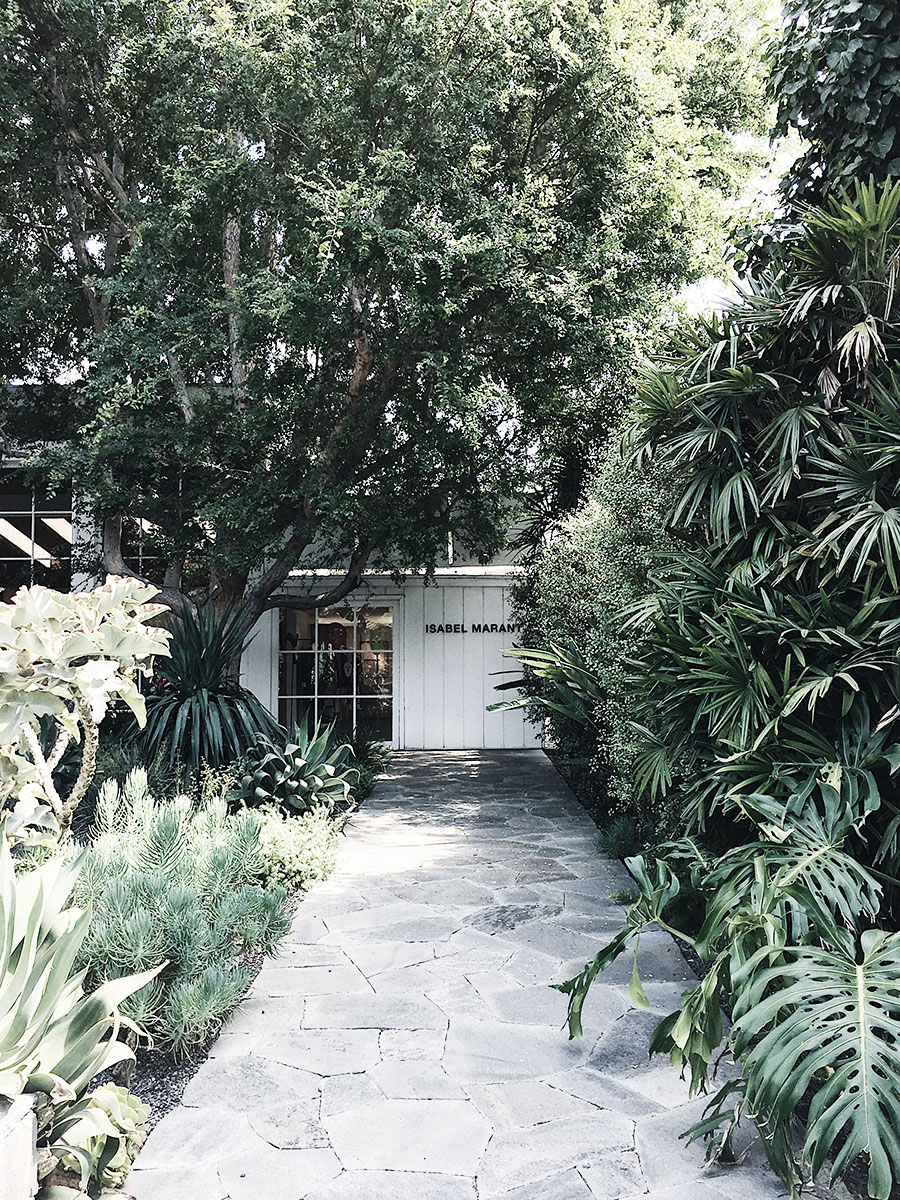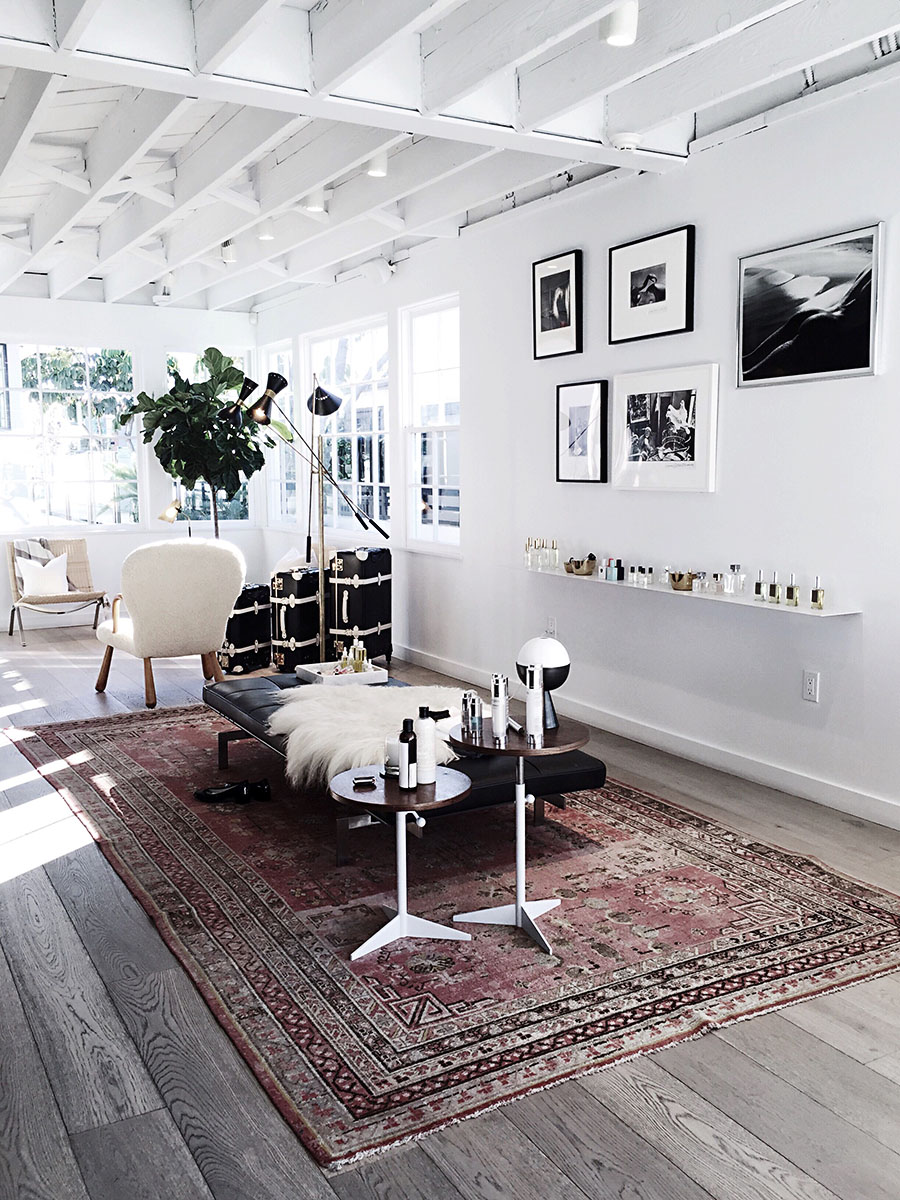 4 | Melrose Place
Window shopping is absolutely free and one of my favorite activities, no doubt.  Melrose Place is very pretty to walk around and has a lot of Instagrammable spots both indoors and outdoors.  You can keep walking down east on Melrose Ave and you'll hit more shops and the famous Pink Wall (now the rainbow wall) at Paul Smith.  For some of the quirkier and unique boutiques and sights, go a bit past Fairfax.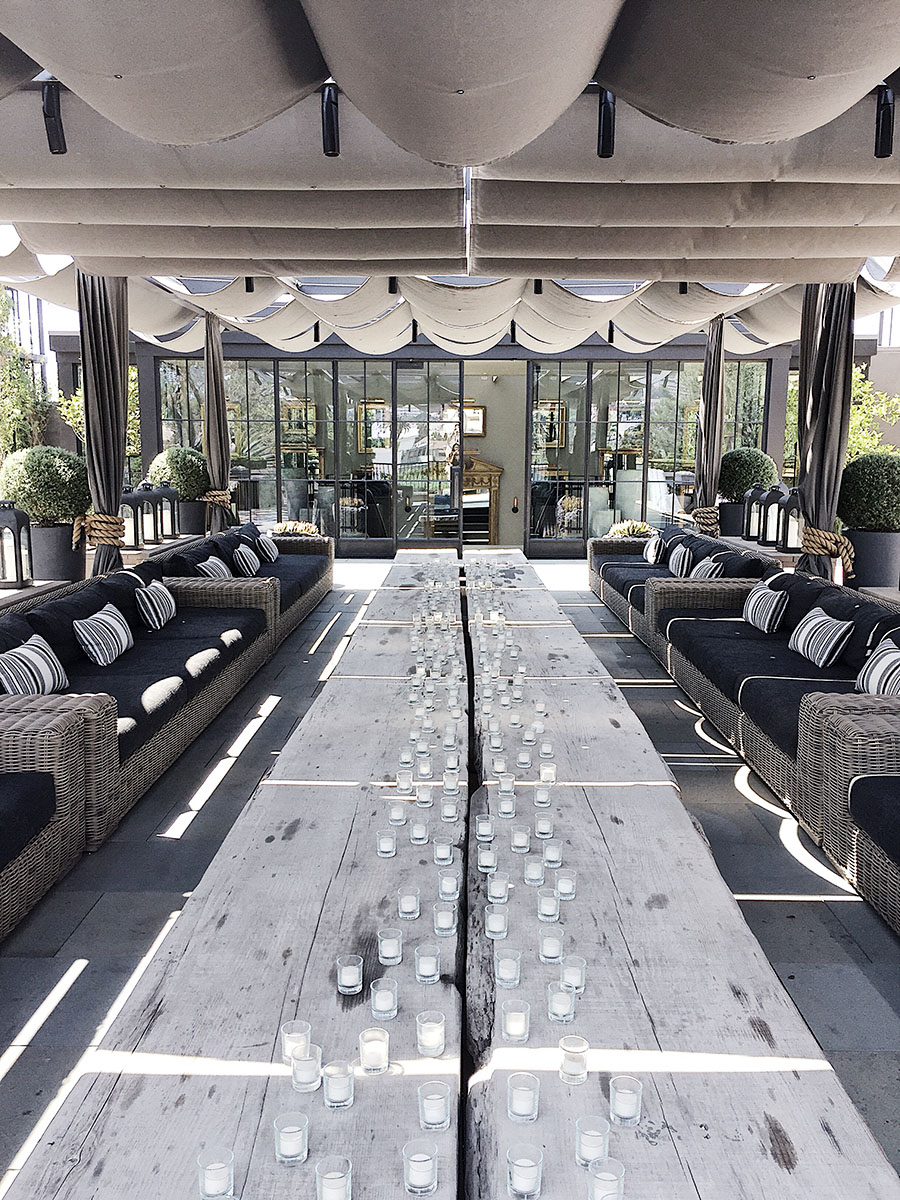 5 | The Terrace at Restoration Hardware
Anyone familiar with RH knows that they don't play when it comes to putting together the most beautiful showrooms. I consider this place a gallery worth visiting for any interior design lover.  On the roof is a large terrace open and free to the public with amazing views of LA.  Tip: I like to get lunch at Urth Cafe across the street and bring it up here to enjoy it.
6 | Venice Canals
These man-made canals were built to be the "Venice of America" and it's beautiful here.  Lots of cute homes along the water and photo-ops on the bridges.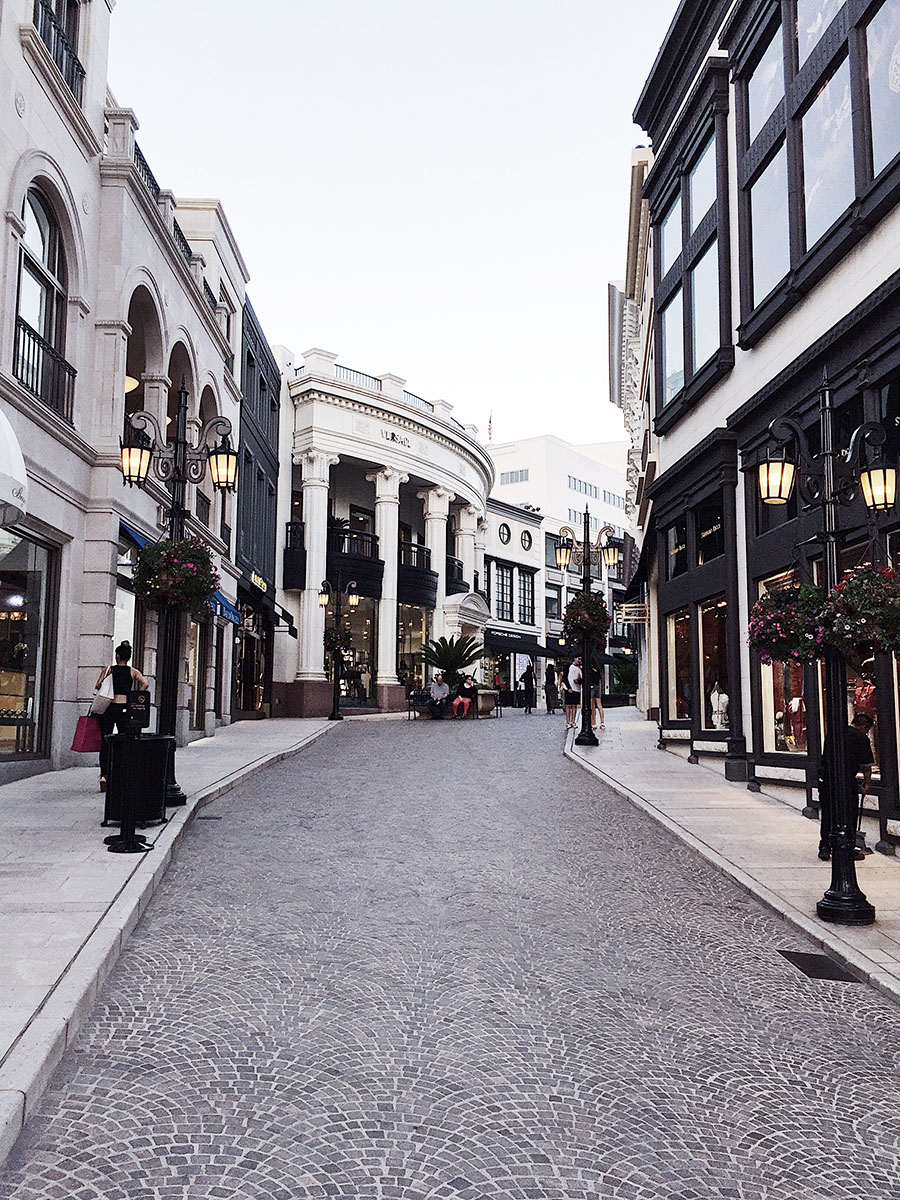 7 | Rodeo Dr
I feel like this place gets a bad rap for being too touristy and impractical given that it's mostly high-end luxury shops, but it's really a beautiful area to check out.  I like coming for an evening walk on a random weekday to avoid crowds, though busier times mean good people watching and likely spotting cool cars that this area is known to have a lot of.  Around Father's Day every year there's a free auto show here with a ton of classic and rare cars on display, it's pretty cool.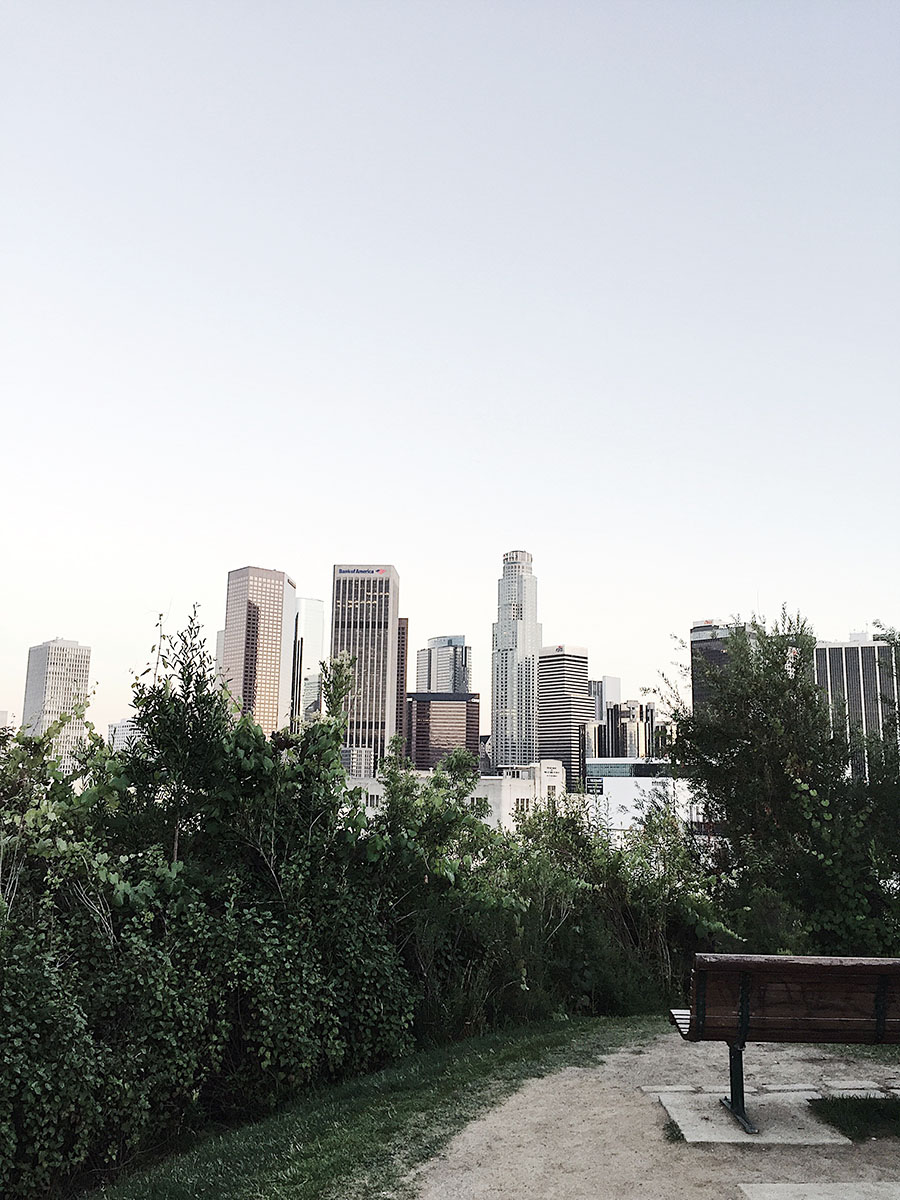 8 | Vista Hermosa Park
A great place to come for a picnic on the large lawn.  It feels like an escape but the LA skyline is right there and it's one of the best views of it.  There's a path that circles around the park and it'll take you to this lookout bench.  Open from 7am to sunset (go for sunset!)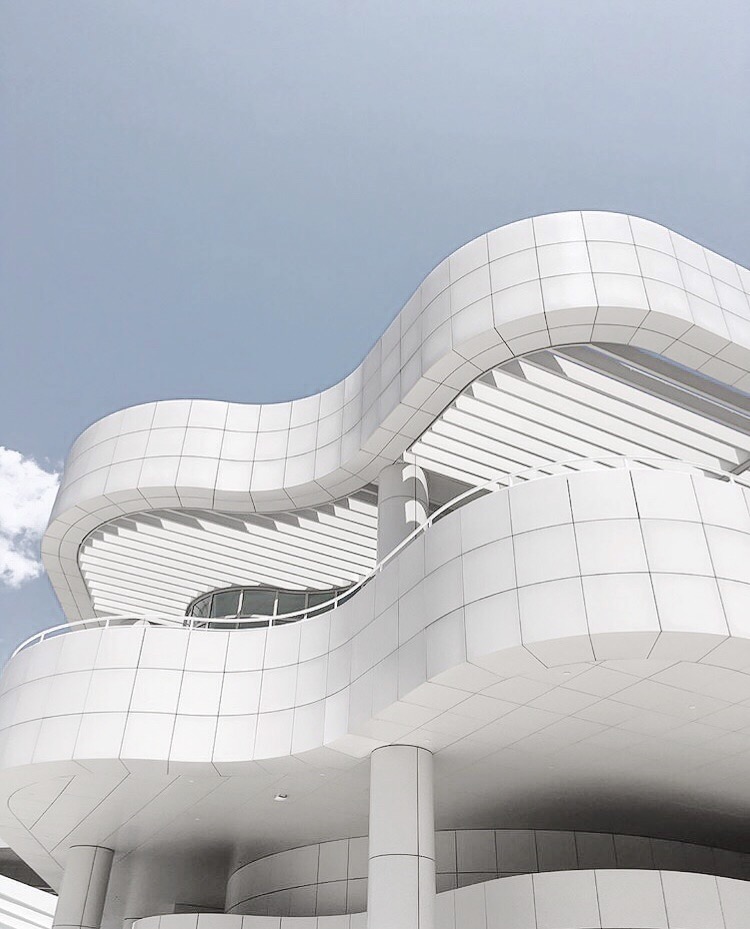 9 | The Getty
An art museum with gorgeous architecture, gardens, and views of LA.  It's an iconic LA gem and it's amazing.  People often come here to picnic on the lawns and you can get some work done here if you need to- free wifi!  Parking is $15 but since you're taking an Uber here anyway, you'll save on that expense.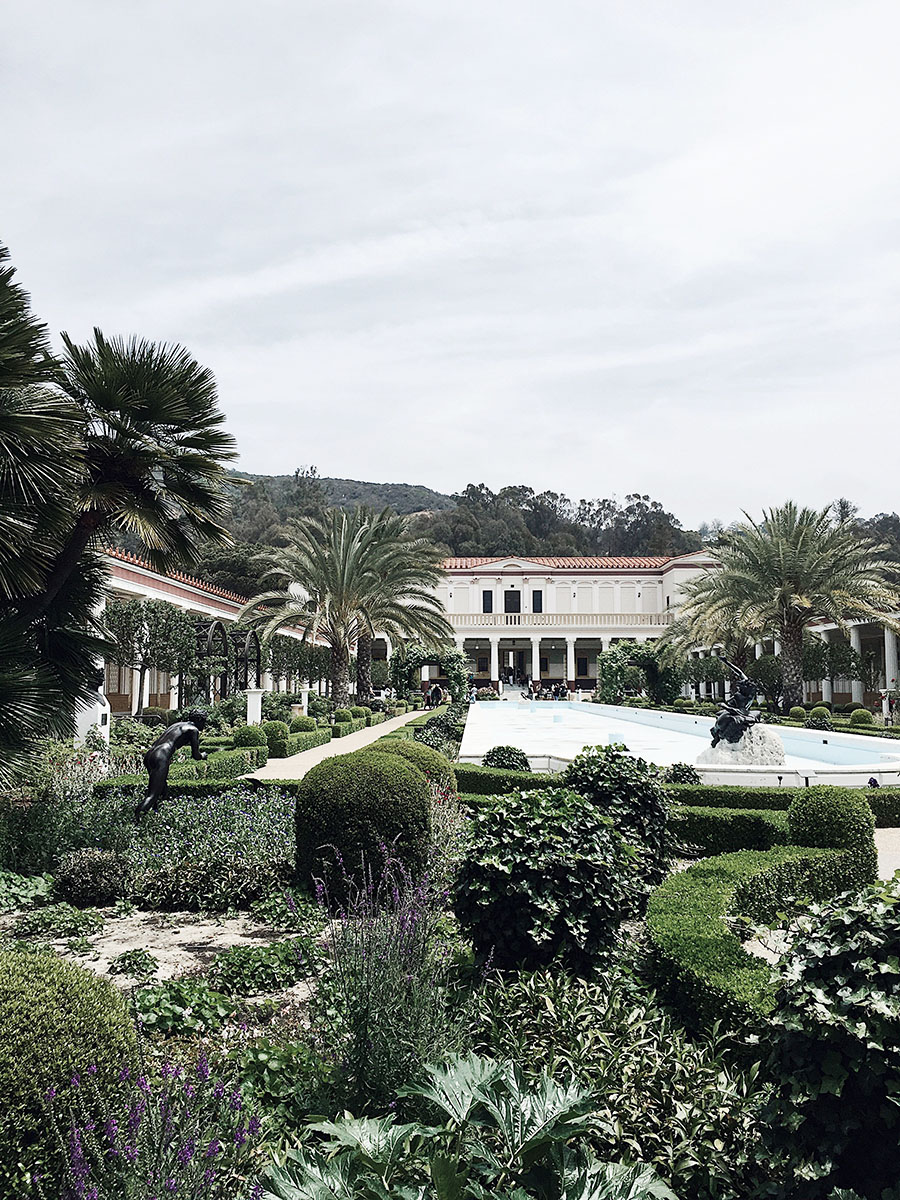 10 | Getty Villa
I prefer The Getty but The Getty Villa in Malibu is also very beautiful.  This museum houses Greek and Roman artifacts and sculptures.  Tickets are required but they're free.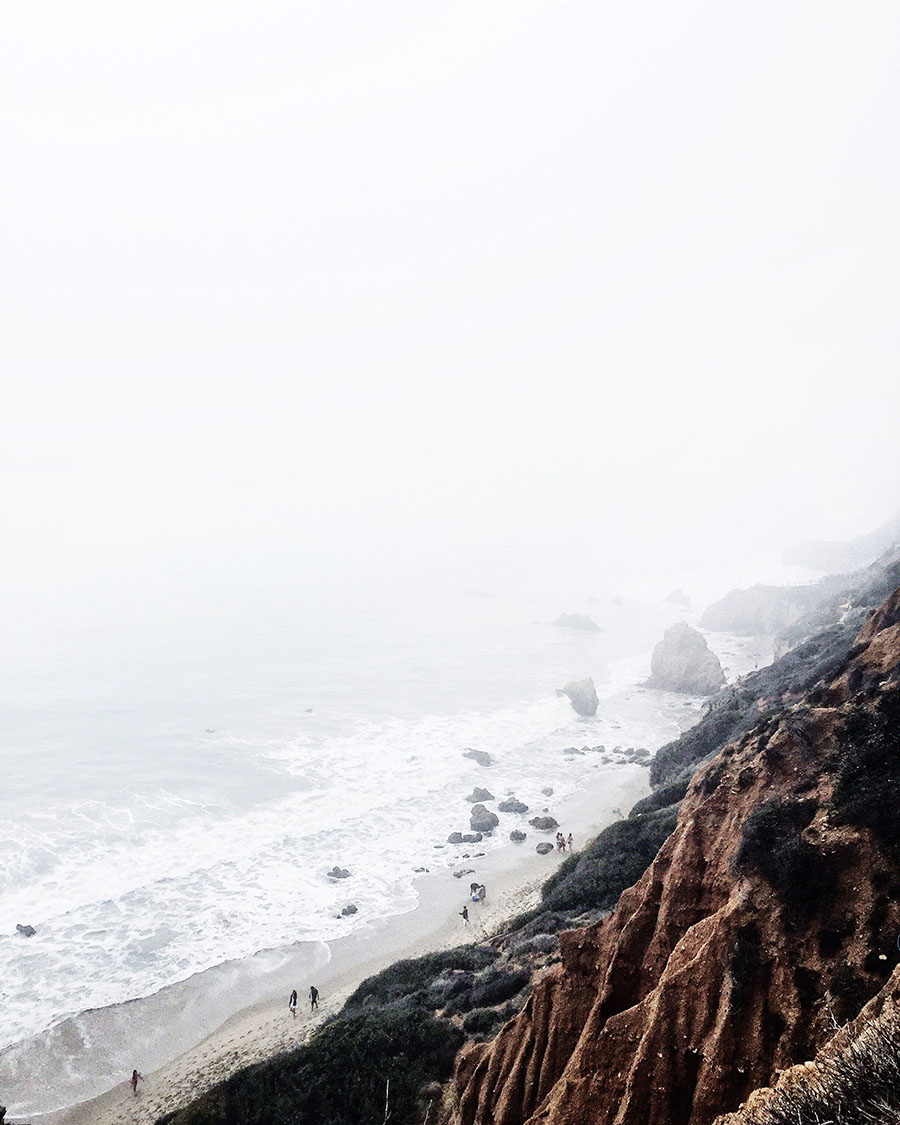 11 | El Matador State Beach
While you're in Malibu, you have to visit my favorite beach.  It's full of sea caves, large rock formations, and you'll probably see this characteristic Malibu fog while you're there.  It's dreamy.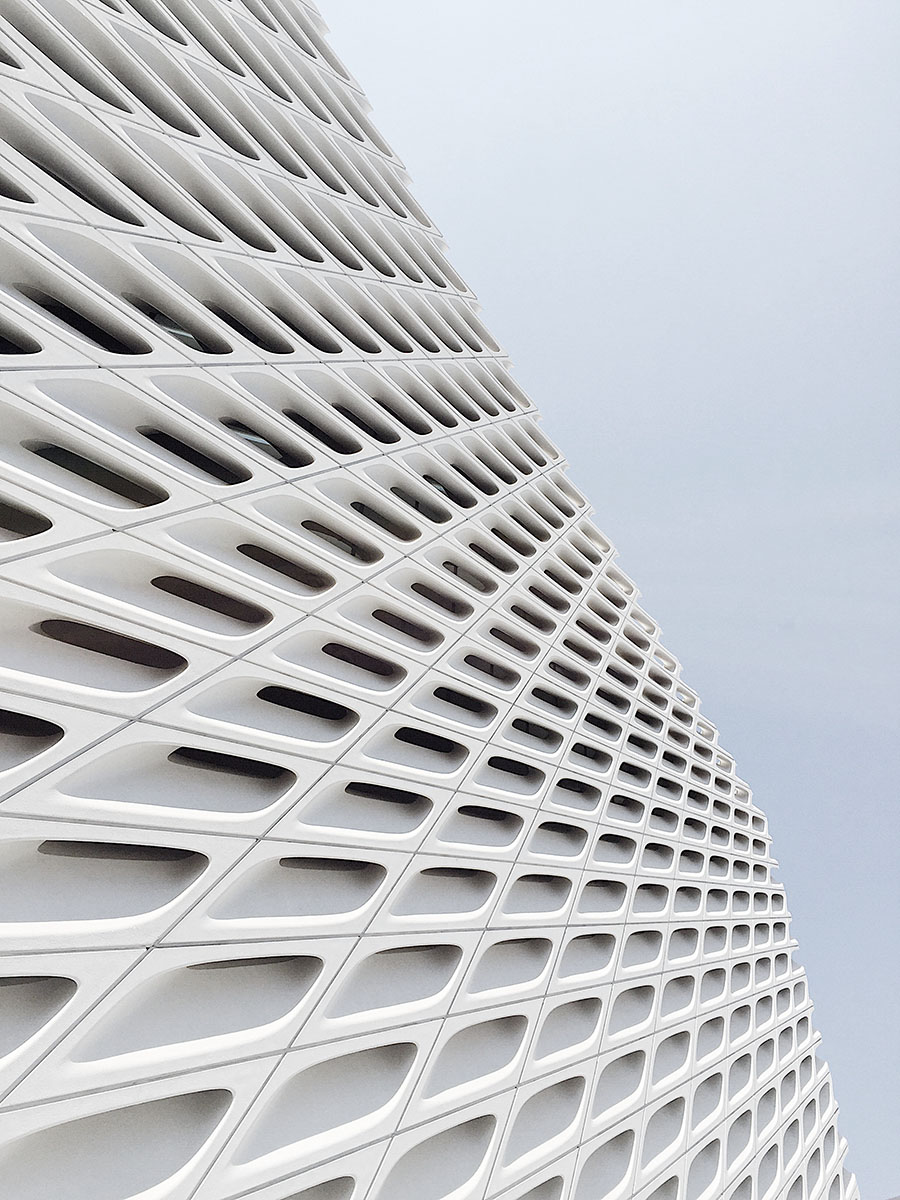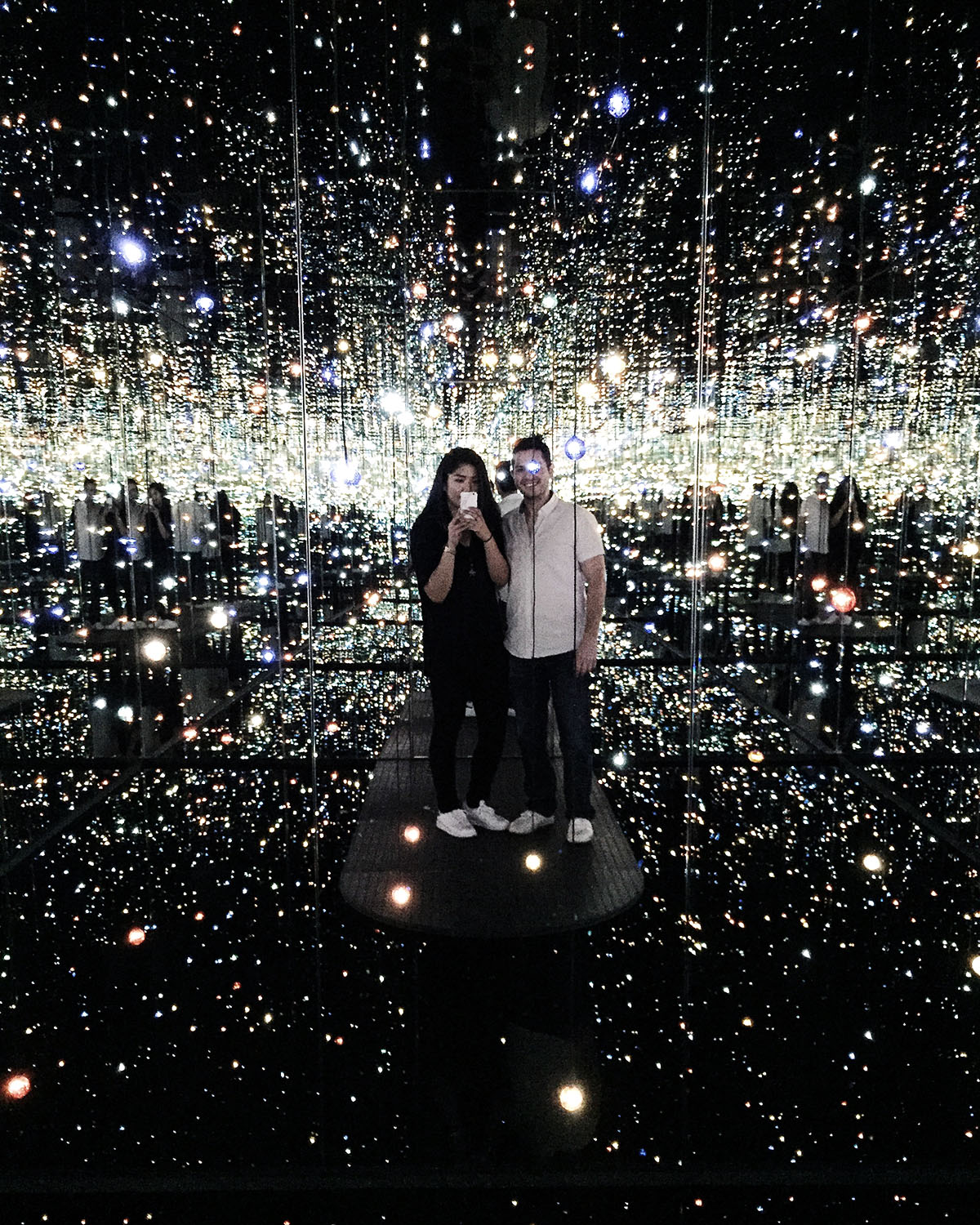 12 | The Broad Museum
My favorite museum in LA.  Lots of contemporary art and the building itself is stunning.  You'll often see fashion bloggers having photoshoots around it, which I find fun to watch.  Don't miss Yayoi Kusama's infinity room!  There's usually a wait and it's worth it.
Got any other free spots in LA that you love?  Share them in the comments below!
This post is sponsored by Uber.
Other Posts You Might Like