Felt like whenever people talked about their trip to Hawaii they'd express how much they want to go back and live there forever because coming back to real life is depressing in comparison.  I get it now, and have been wanting to go back since 5 months ago when we visited for the first time for our honeymoon!
Maui is one of the most beautiful places I've visited.  Before we arrived, my husband and I joked that we could lay and relax on the beach in LA too and didn't have to go all the way to Maui to do it, but it really isn't nearly the same and that attitude totally discounts all the other amazing things to see and eat in Maui c'mon now.  While we visited for 5 short days and our primary goal was to lay and do nothing after months of logistical wedding hell (jk it wasn't that bad) we still squeezed in a lot of sights and had some amazing eats.  It proved why we need to make another trip back while leaving plenty to do next time we go.
STAY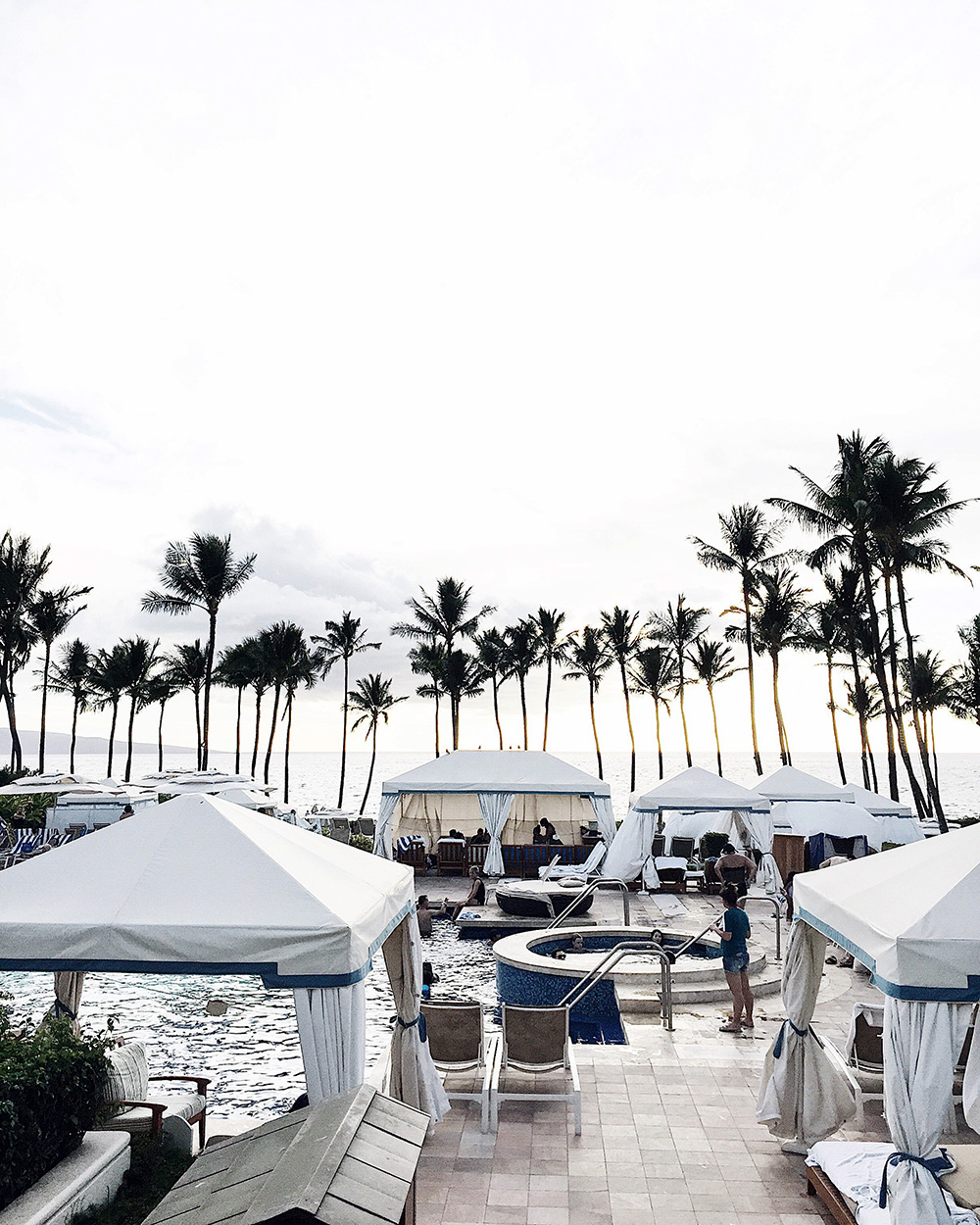 We stayed at The Grand Wailea in Wailea for three reasons.  1) It's pretty.  2) While some friends recommended staying in Kaanapali for a good first time visit, admitting too that it's the most touristy area, we anticipated that we'd probably want stay somewhere quieter like Wailea.  3) Because of ongoing construction at some of their pools at the time, The Grand Wailea rooms were discounted and we wanted to take advantage of the deal.  The pools that were closed didn't matter that much to us anyway since we knew we'd spend most of our time at the beach.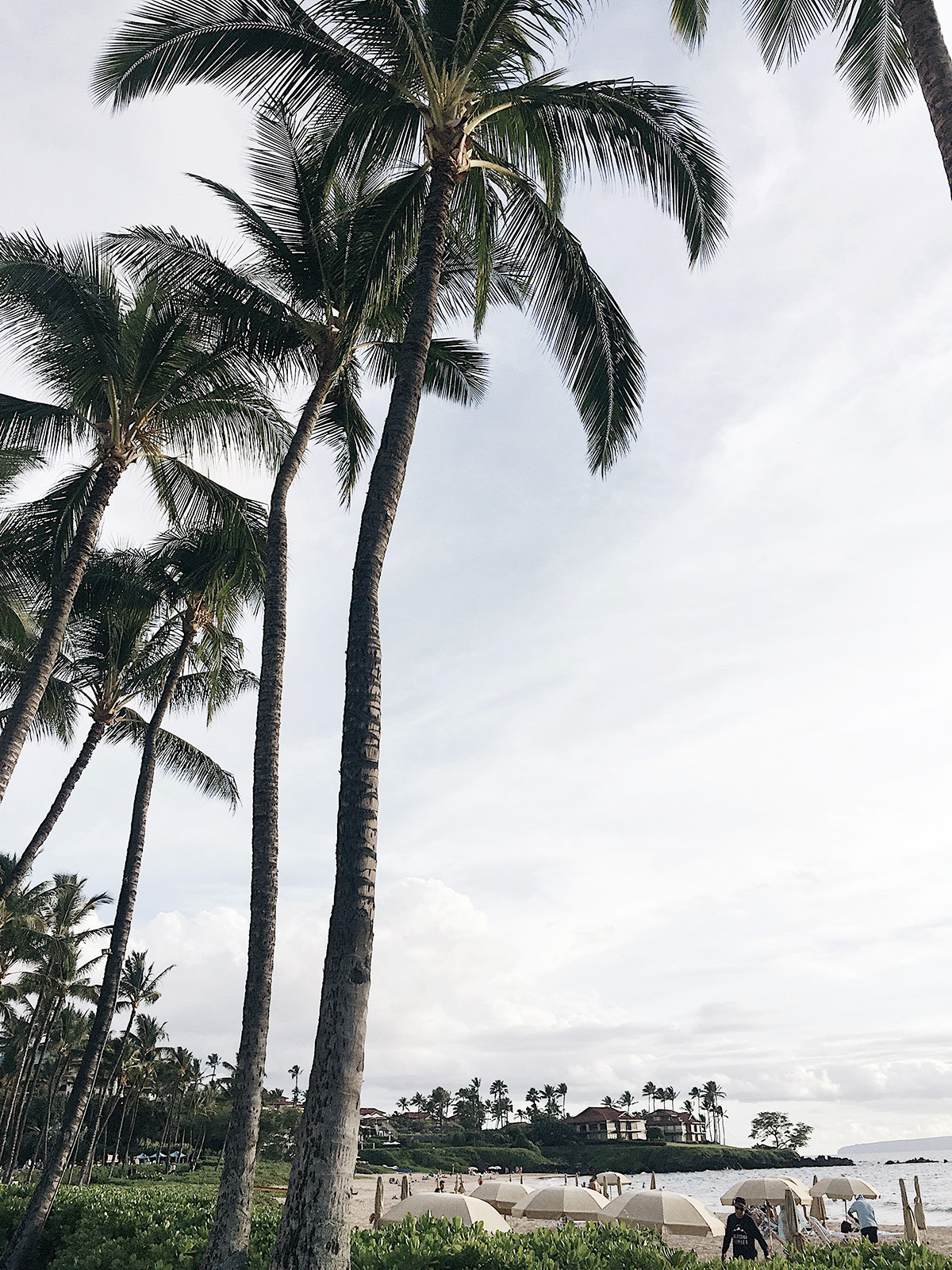 We'd get breakfast at the buffet and go straight to laying on this beach under the umbrellas reading and people watching, cooling off in the water here and there.  It was perfect.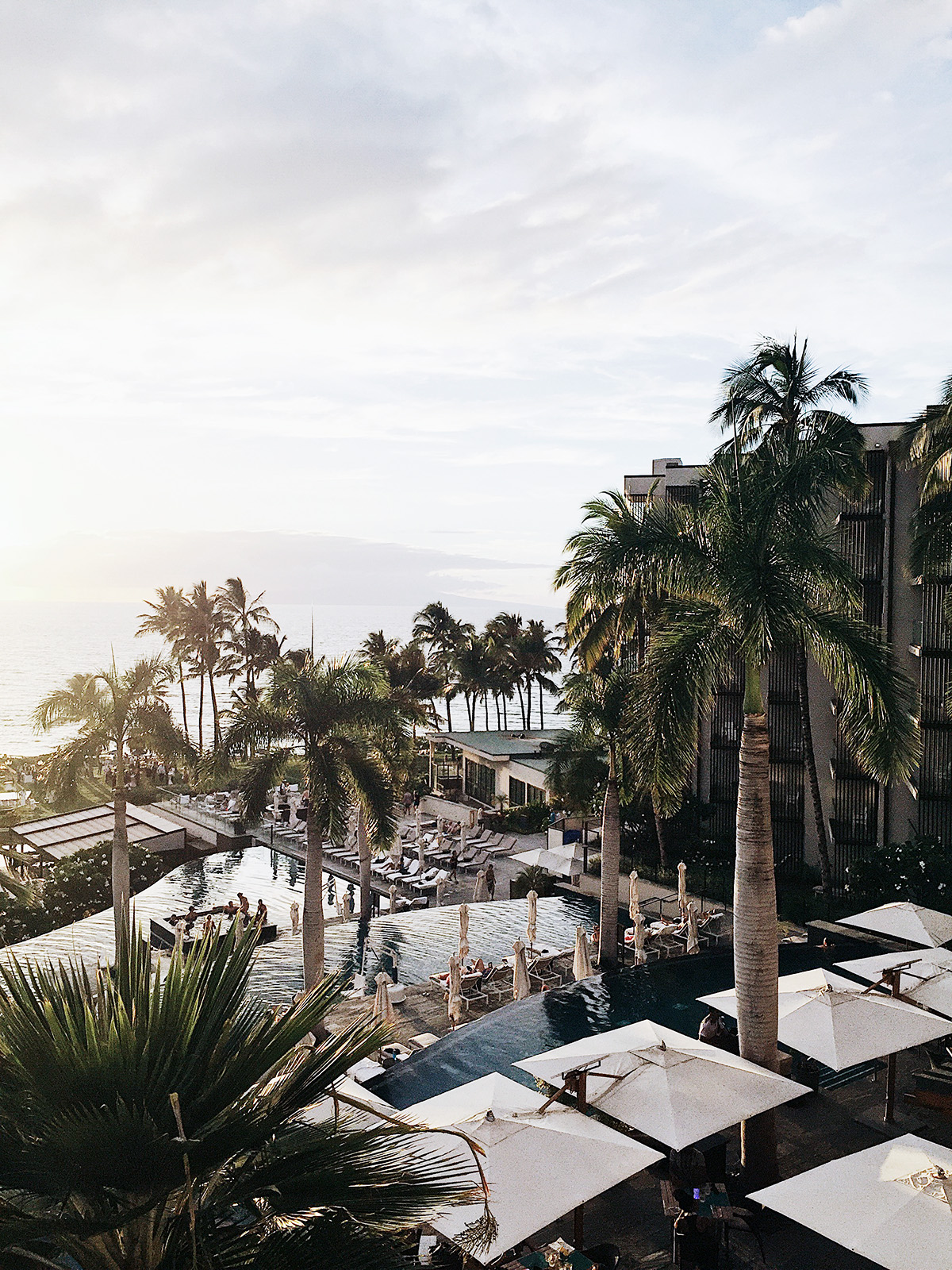 I want to mention another resort because we fell in love with it when we stopped in for dinner one night.  The Andaz Maui is GORGEOUS.  Couldn't get enough of the view and wanted so badly to jump into the infinity pools.  It's modern, the crowd felt younger, and made me want to sit at the bar for a while, which I rarely want to do but here I wanted to.
SEE
Our main event was the Road to Hana.  It's a road winding around the perimeter of the island with tons of scenic stops and it's like adventuring through a jungle wonderland.  I read at one of the stops that the opening scene of Jurassic Park was shot there.  Definitely felt at times like we were in Jurassic Park.
We rented a car and driving ourselves wasn't as stressful or nearly as scary as some guides online made it sound.  The road gets narrow at times but everyone is cautious and driving slow.  Starting early in the morning is a good idea to avoid traffic, and research ahead of time which stops you want to visit and the mile markers they're at.  We tried to see it all and though it was all very beautiful, it was exhausting.  It ended up being about a 10 hour excursion for us!  These were our very favorite stops.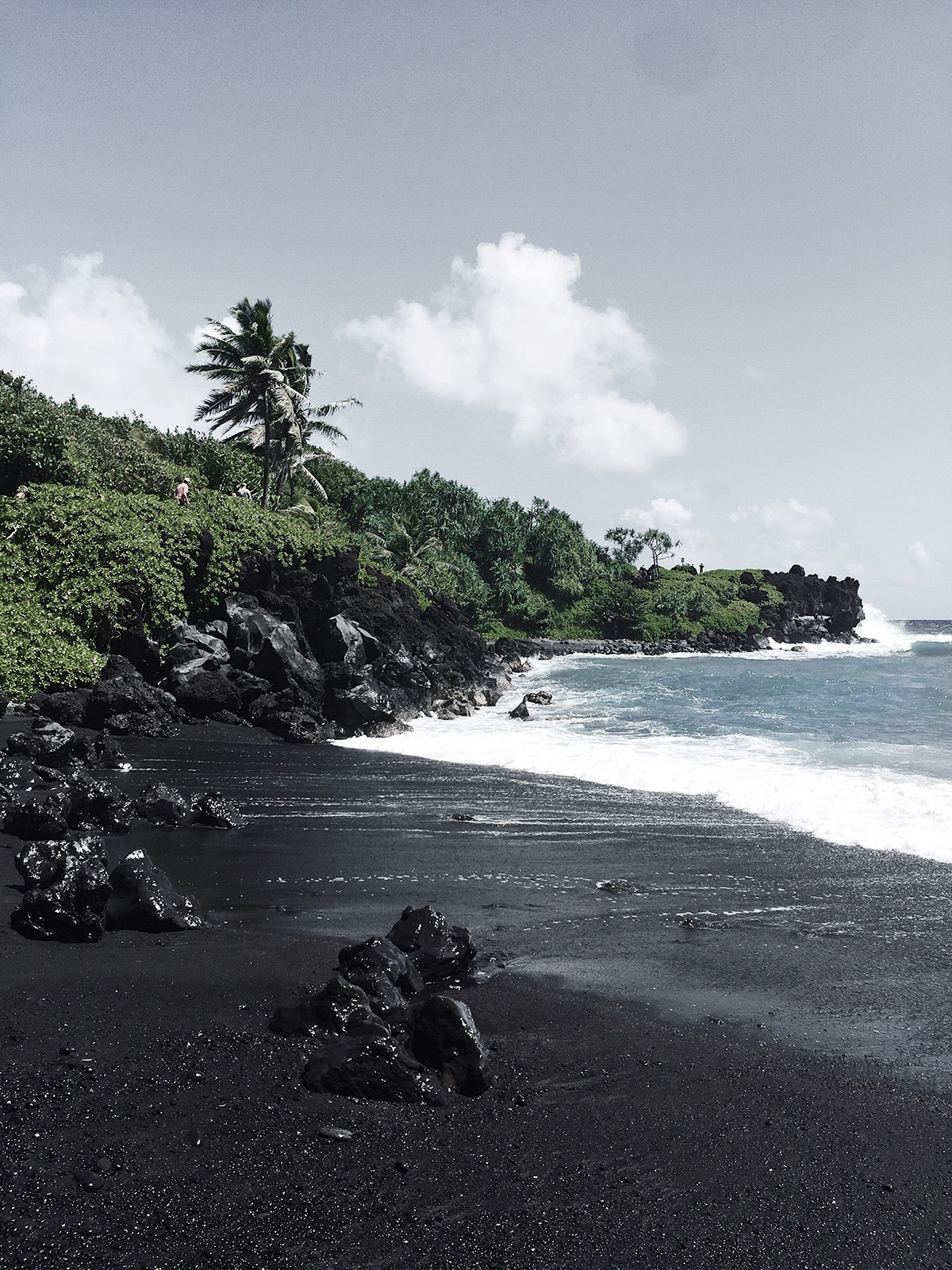 Wai'anapanapa State Park (mile marker 32) aka Black Sand Beach was worth it alone.  I've never seen anything like it and could've spent the whole time here exploring.  The black sand is volcanic rock!  Do not skip this beach!!!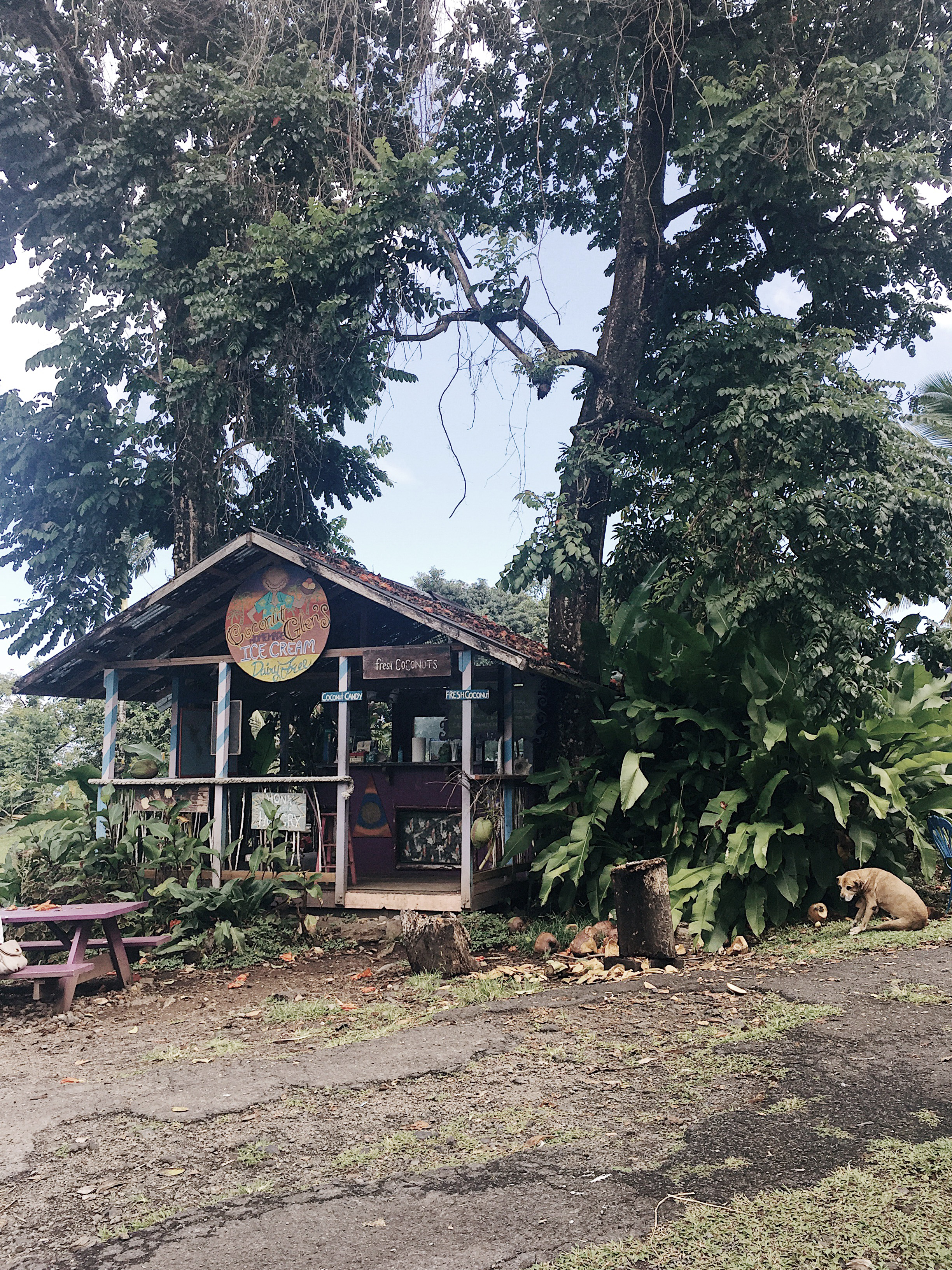 Coconut Glen's (mile marked 27 1/2)– organic vegan ice cream shop, perfect place to stop and take a break.  Delicious and unique flavors.  We got the green dragon and chocolate macademia nut.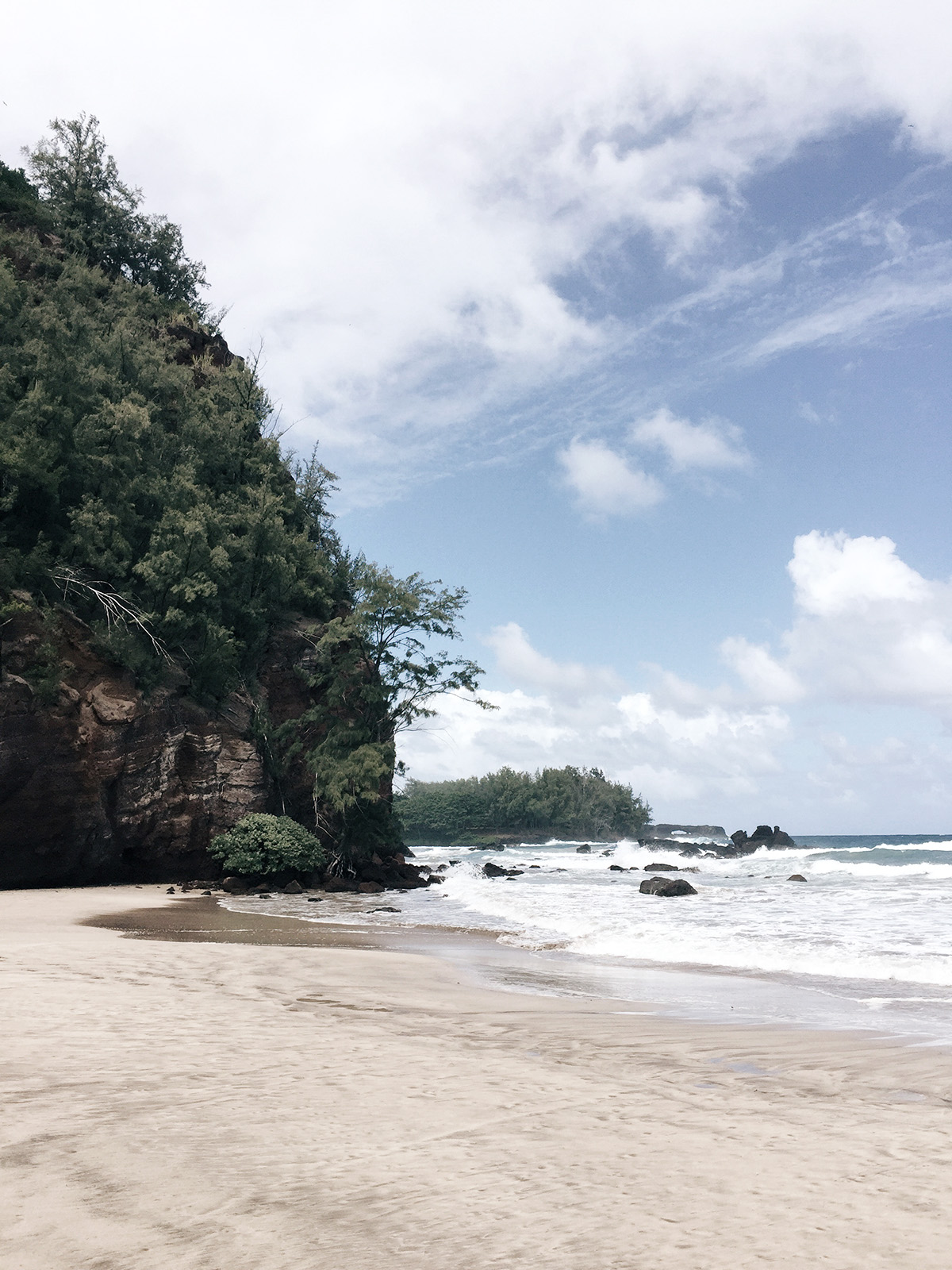 Koki Beach (mile marker 51)– I could've stayed here all day too.   Scenic all around and 360 beautiful views, calm and peaceful.  There were teeny tiny crabs crawling in and out of holes in the sand, at first terrifying but then fun to watch.
Truthfully, the best part of Koki Beach was this dog.  We followed him around and fantasized about adopting him and naming him Koki.  He was wild and carefree and in a way you could say we envied him haha.  He entered a small opening in this fence and played with the cows which I enjoyed too much.  And look at that view in the back!!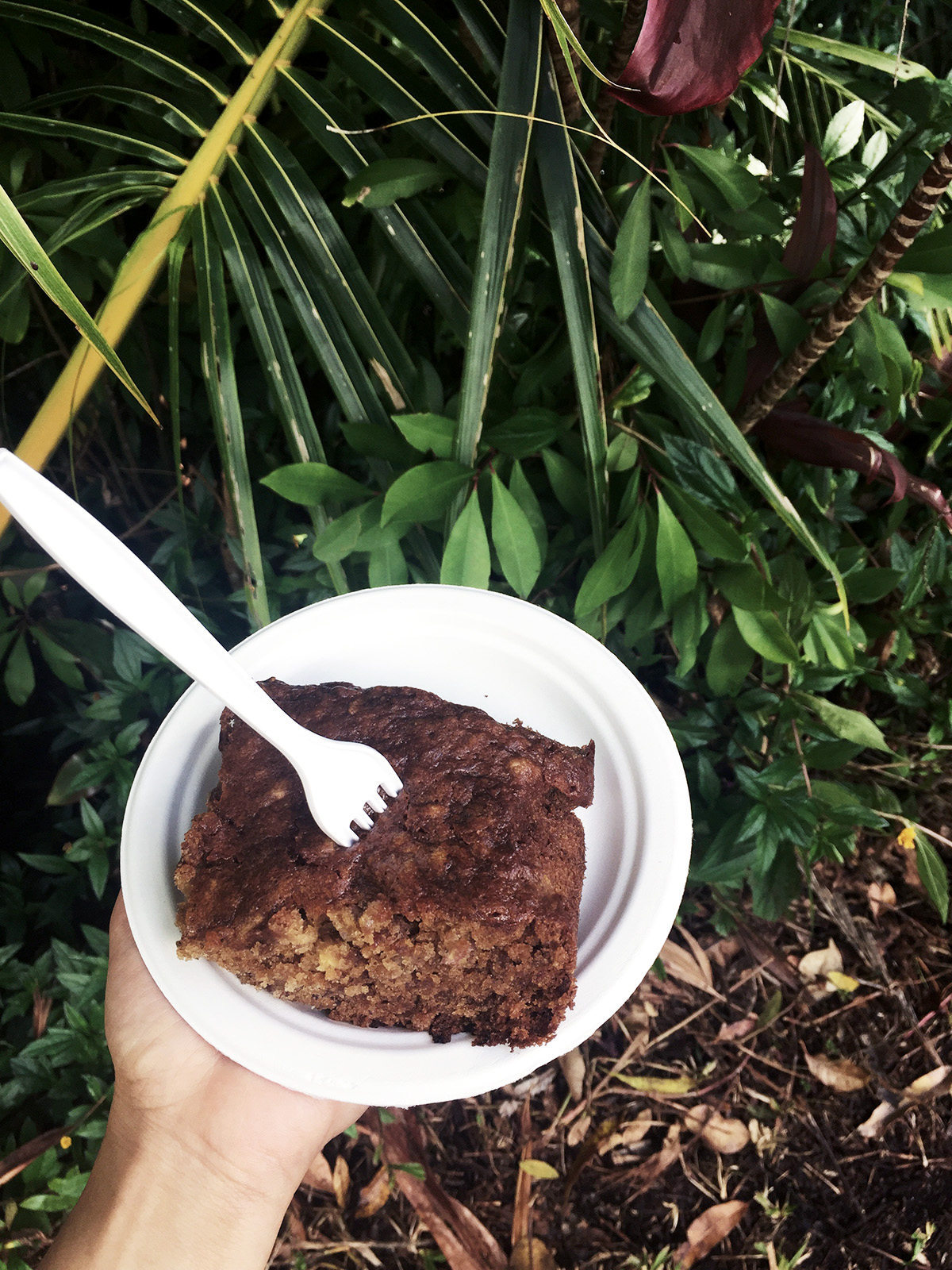 Banana bread– We got this on a whim at a stop only to find out later via Instagram DM from a helpful follower that banana bread is a thing on the Road to Hana and there are several places to get it.  Supposedly one of them is the best and original one and has chocolate chips.  This was not that one, but still SO good.  I think we got it at Twin Falls, mile marker 2.  Hot, buttery, satisfying, I'd be down to just go try all the different banana breads.
We turned around after 'Ohe' o Gulch (seven pools) and drove the same road back, which is a lot of why the excursion took so long.  The road does continue but it turns into a dirt road and we were warned that it's unsafe and just better to turn around.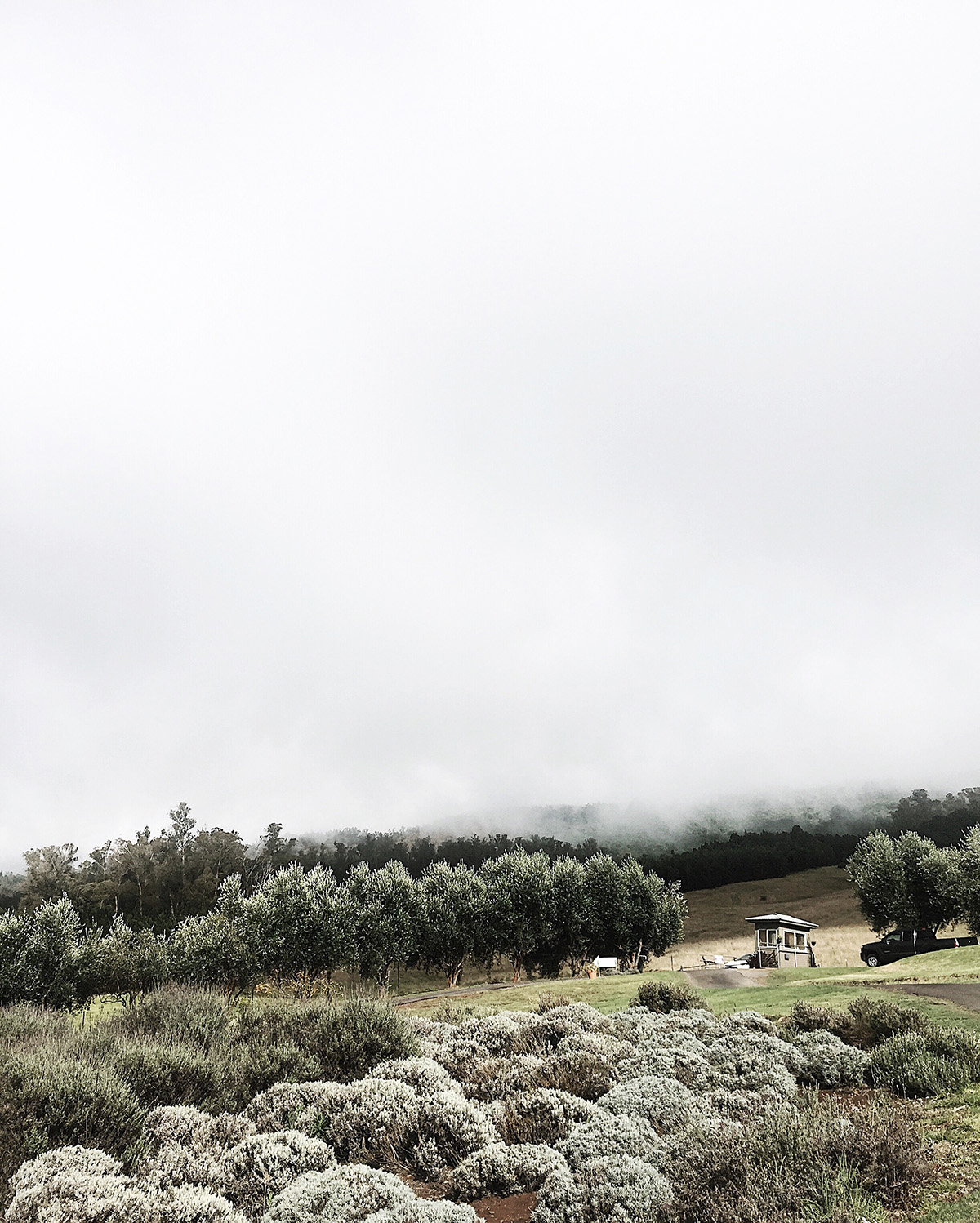 Ali'i Kula Lavender Farm– I LOVED it here for the sprawling views.  We were so high up it felt like we were in the clouds.  Unfortunately the rows of purple lavender at the top of the hill weren't in season, but it was still so beautiful to walk through the farm and take in the sights.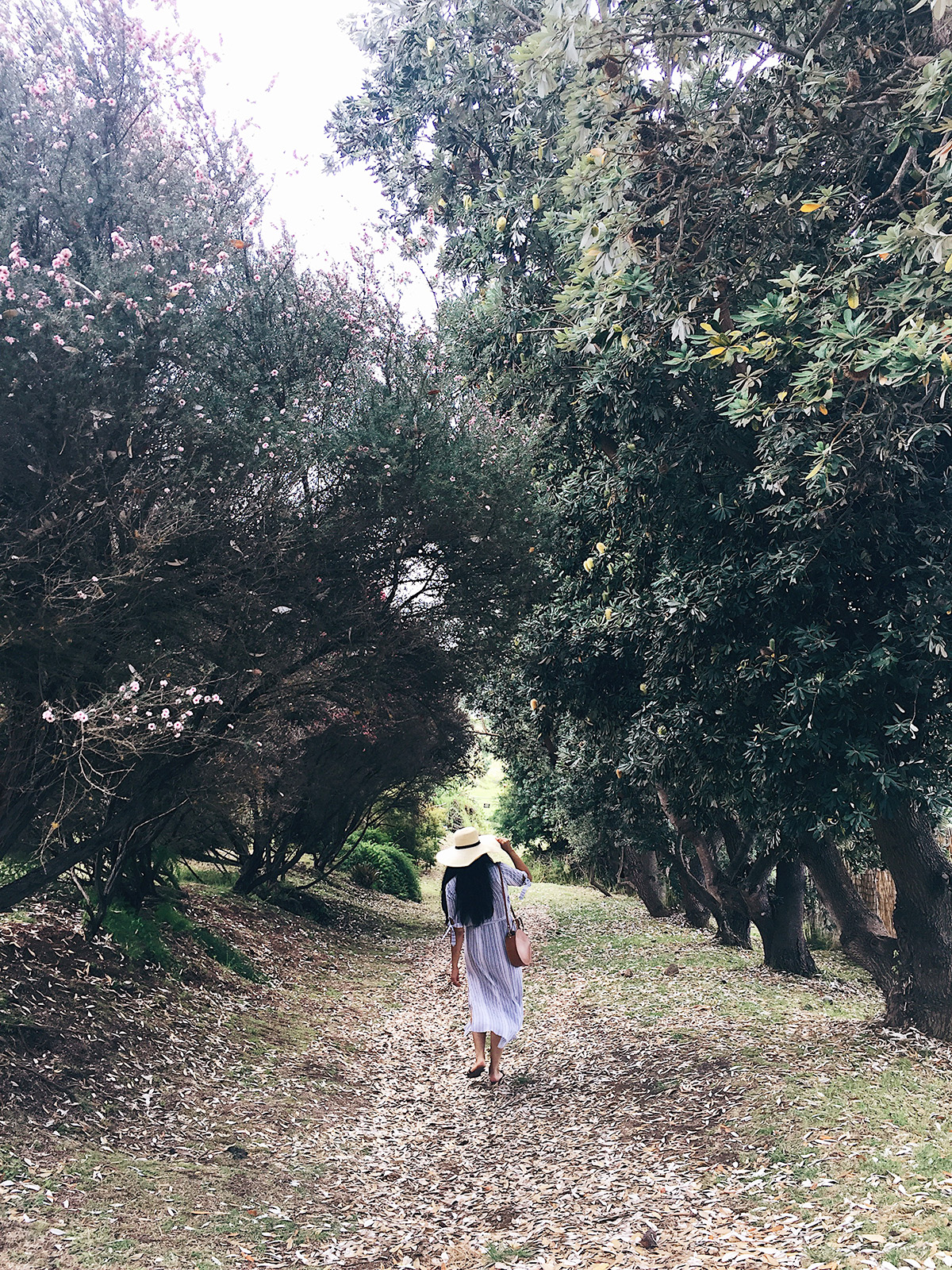 We stopped in the shop to try the lavender tea and lavender scone which were even better than expected.  We almost didn't get the scone but had a feeling and turned back to order it after we got the tea.  The scone is toasted and there's honey, lilikoi jelly, and butter to slather all over it.  It's a must if you visit the farm.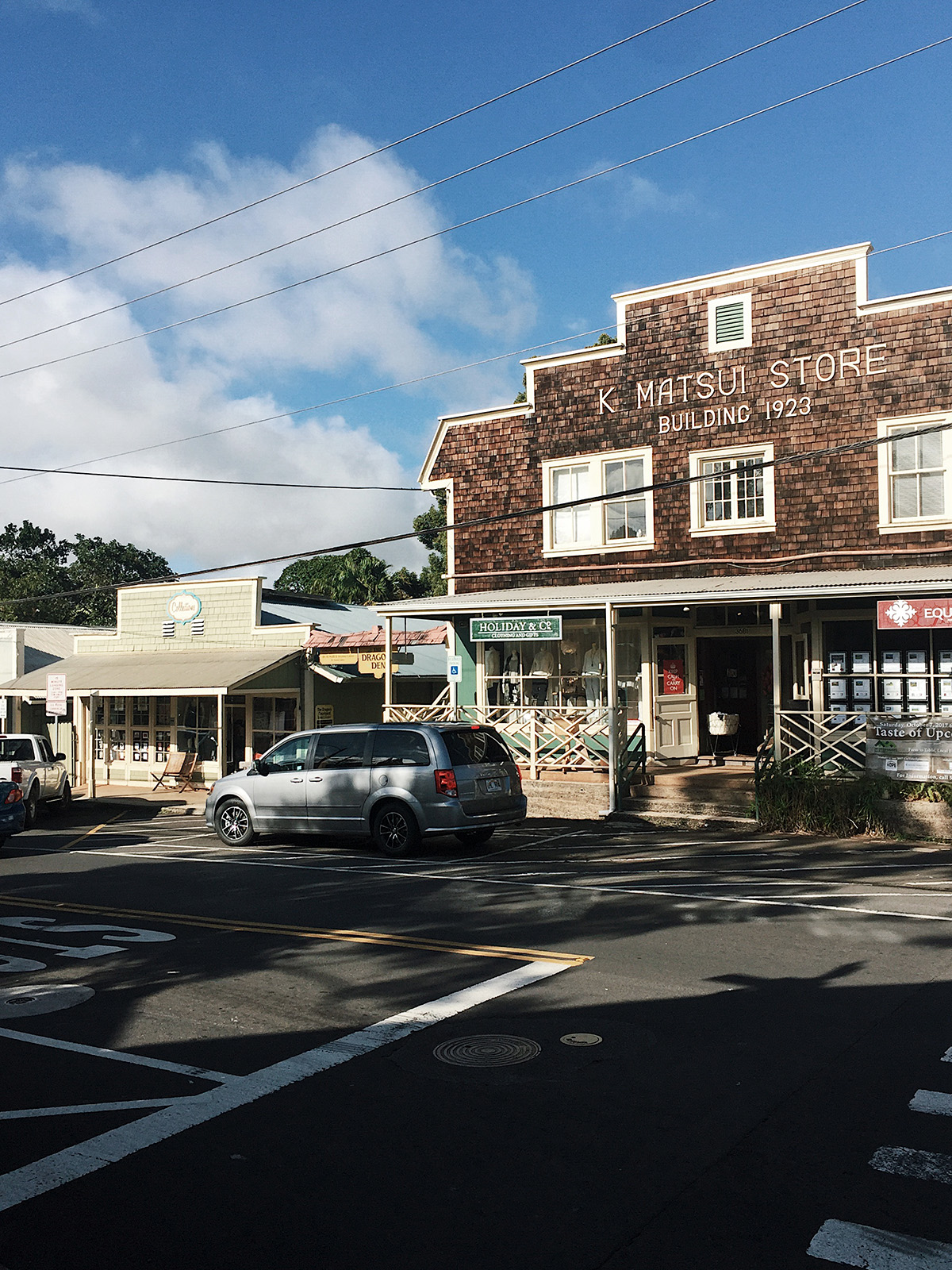 Makawao– passed through this eclectic small town and it is so adorable.  Cute shops and stores you can visit in an afternoon.  Particularly liked Driftwood (photo above).
EAT
Already mentioned a few eats, and here's some more of what we loved.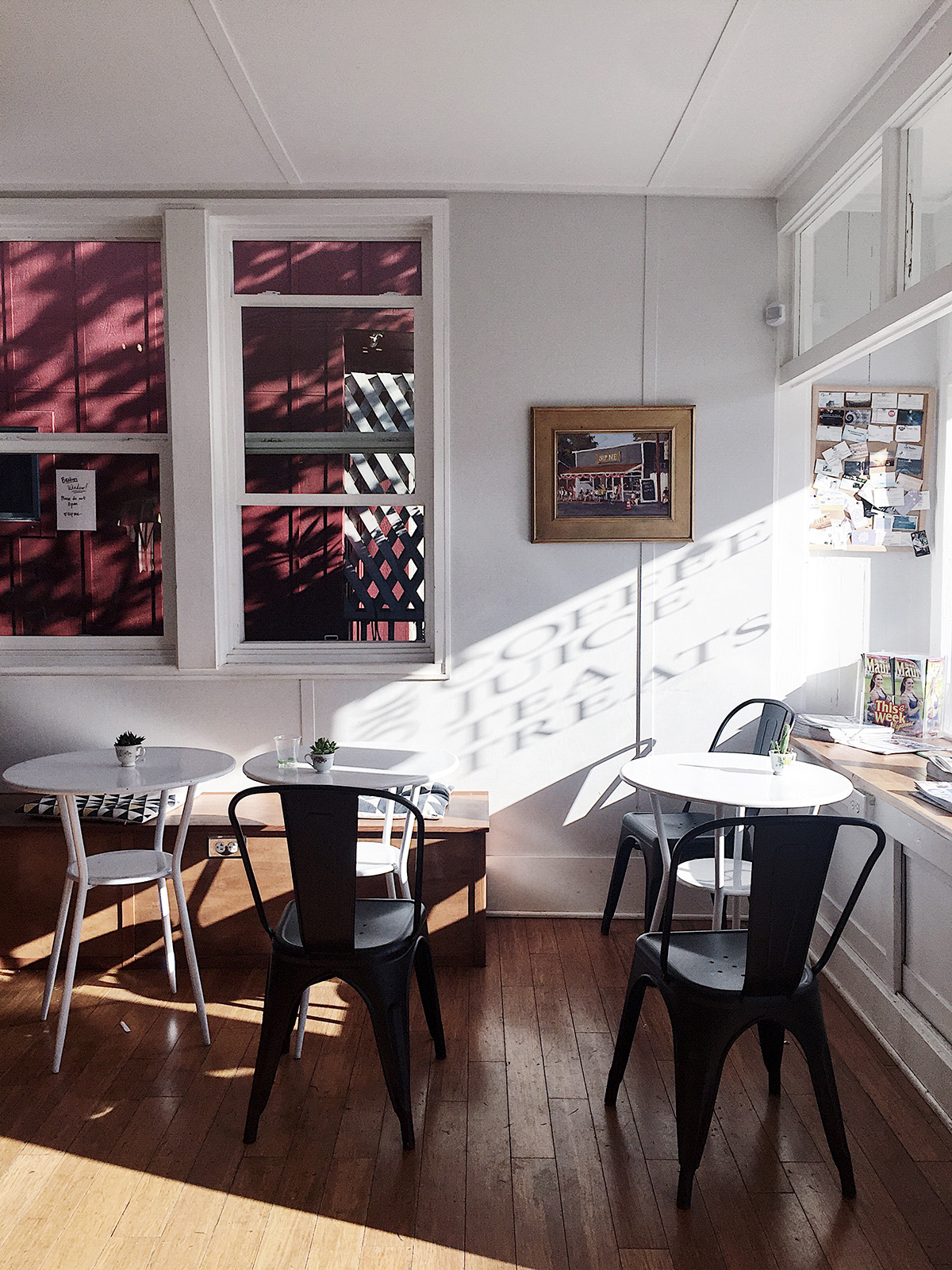 Since we left off at Makawao, Sip Me coffee was a great stop in that town.  Sat here for a while and enjoyed the rest.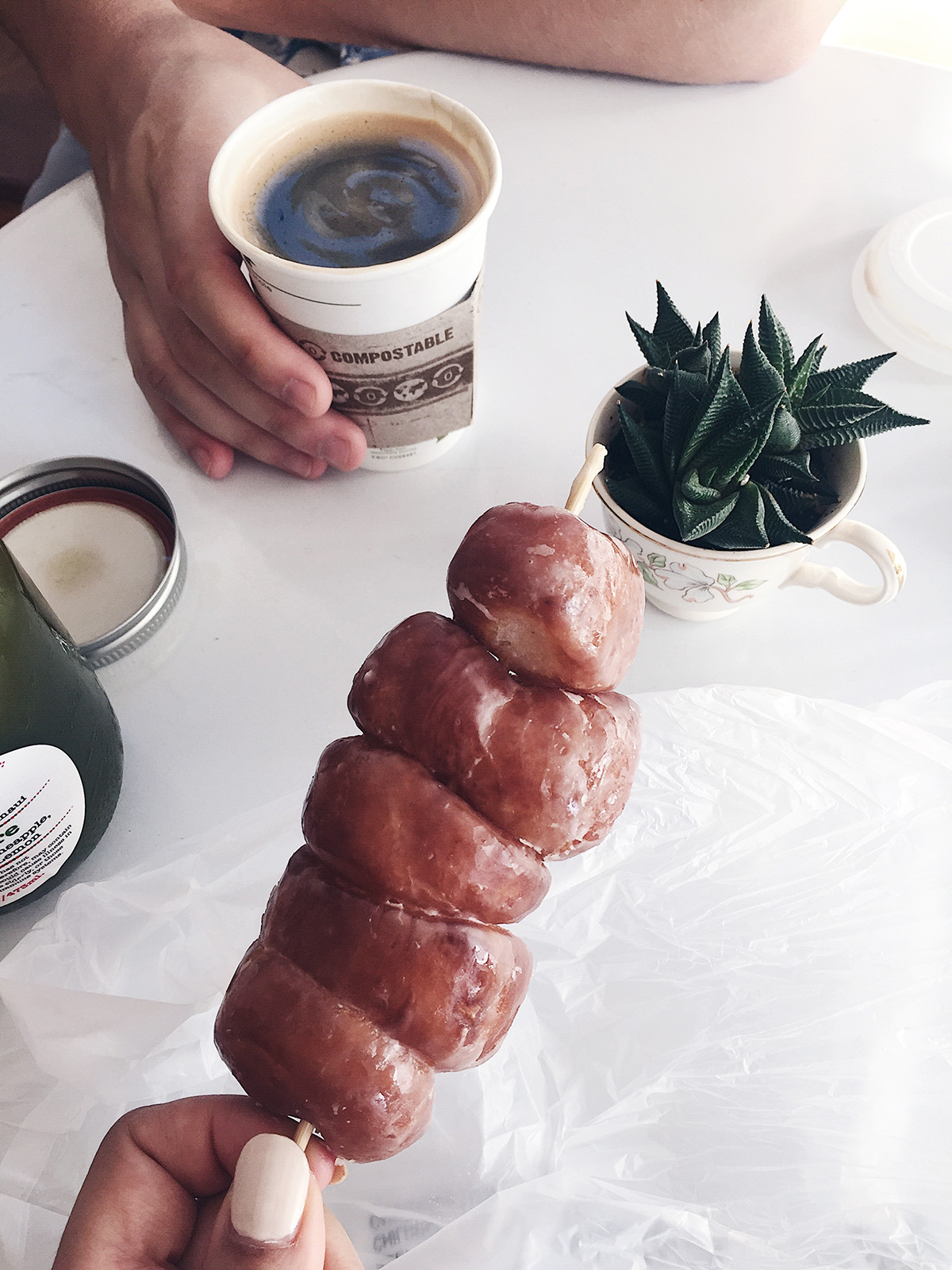 While we're still in Makawao, T. Komoda Bakery I heard was a must visit.  Got the famous glazed stick donuts which were indulgent but so worth it.  Took it over to Sip Me to eat with coffee.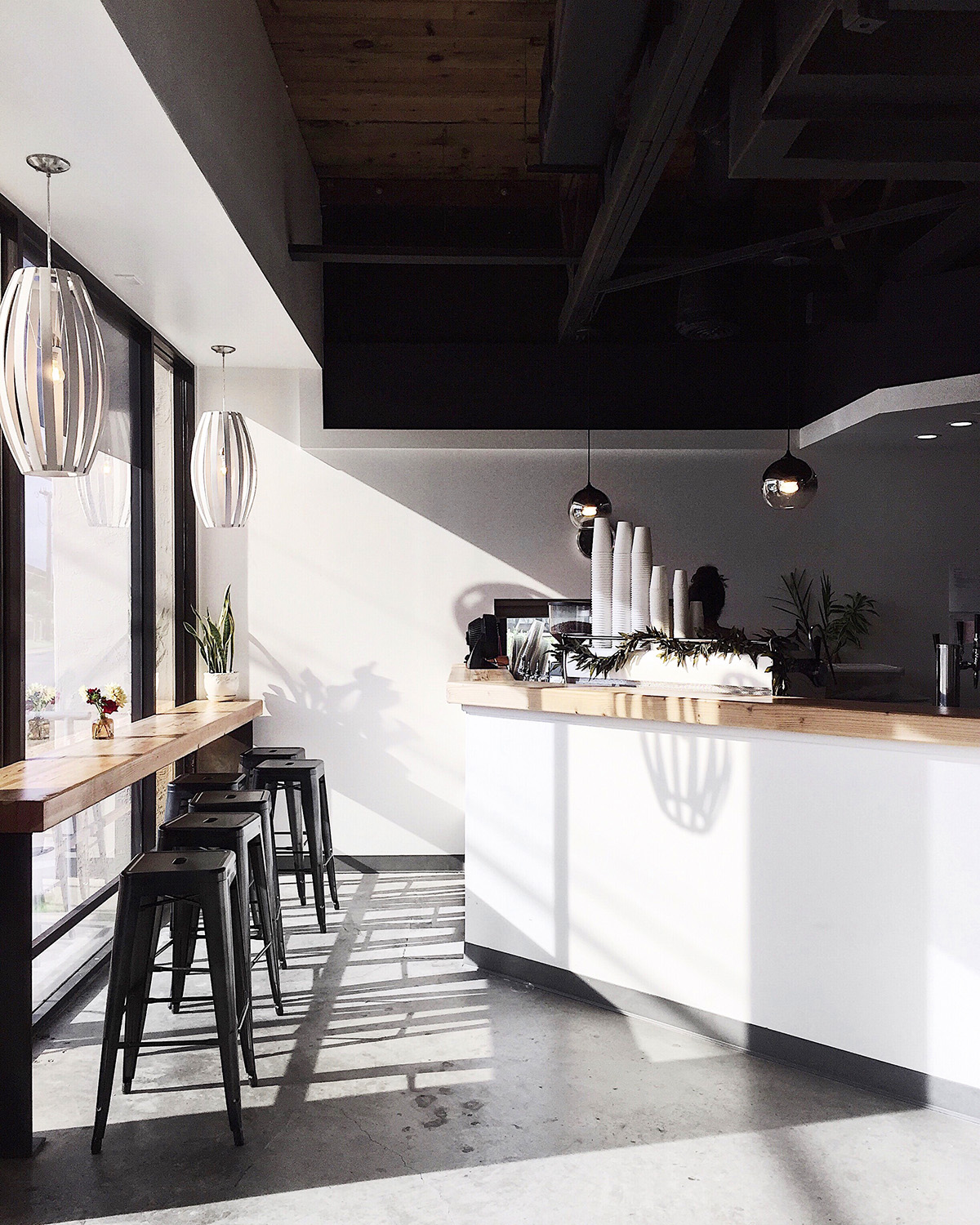 Akamai Coffee- If you didn't know already, I have a thing for coffee shops and always like to explore new areas through them.  The coffee here is GOOD.  We got the Hawaiian Latte and Churro Latte, then talked to the barista about what beans to get because we really wanted to take a bag home.  Went with the mocha and brewed them for weeks at home after we got back, the perfect souvenir.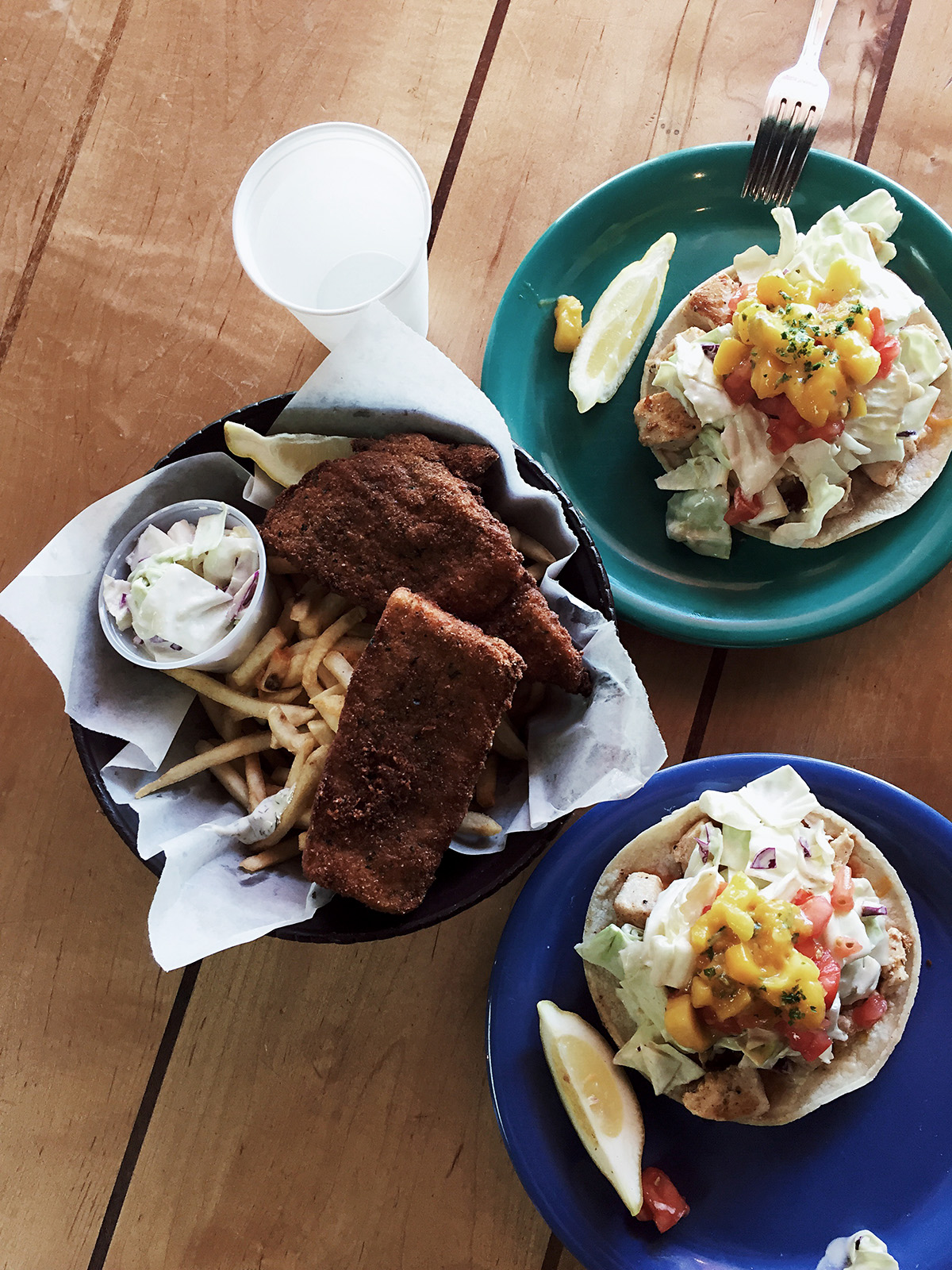 Coconut's Fish Cafe– Our first meal of the trip and it hit the spot.  Delicious no frills fish tacos and fish and chips.  Fish and chips is probably one of our favorite meals.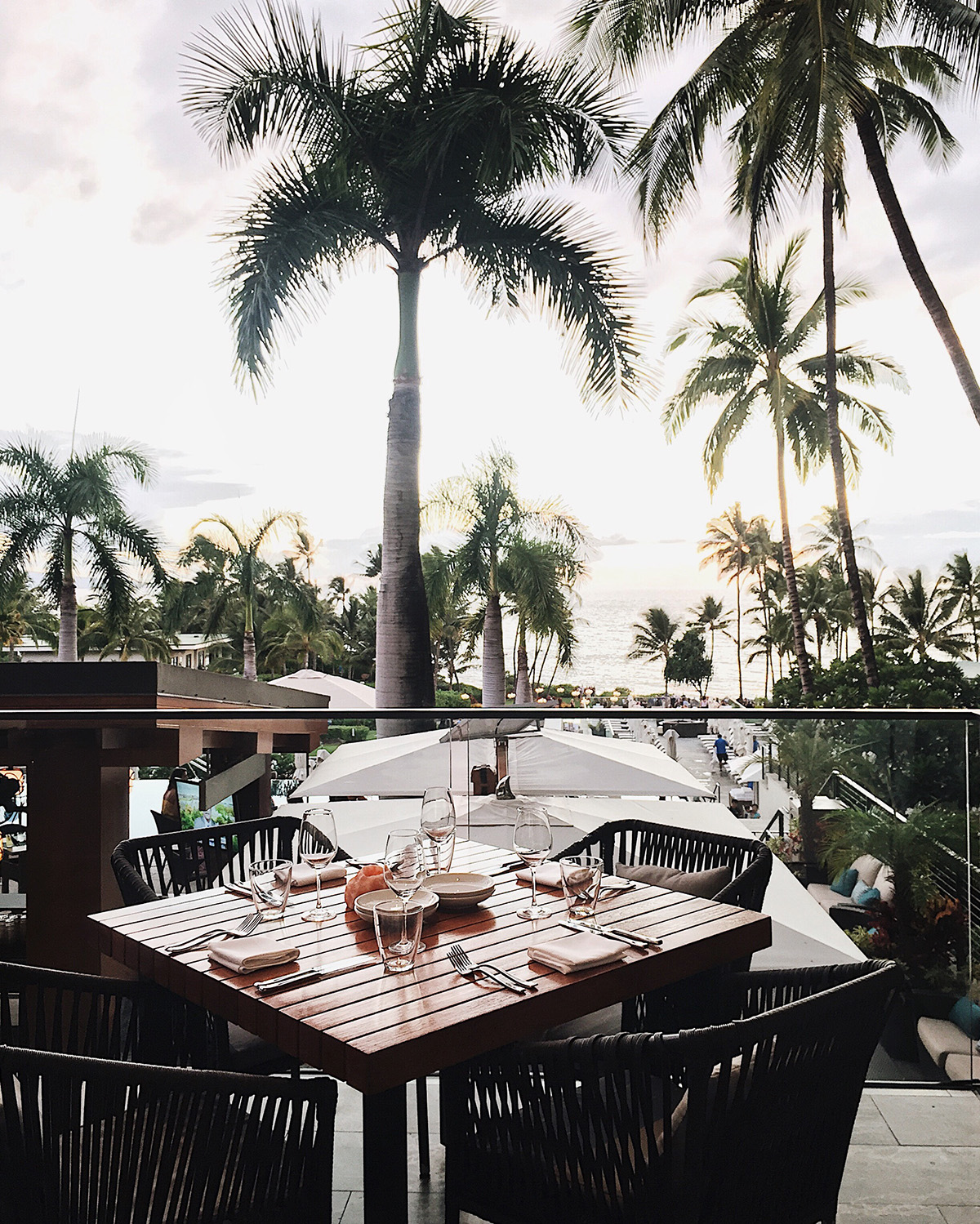 Ka'Ana Kitchen– At The Andaz, dinner here was a highlight of the trip.  We asked the waiter if he ever felt jaded by the view and he said no it's amazing every time.  Dining at sunset was the best idea and I'd do it exactly the same way again.
Mama's Fish House– Almost everyone we talked to about Maui said we had to eat here.  Clearly a famous spot and best to get a reservation ahead of time.  I got the lobster stuffed macademia crusted ahi which was good, but O's monchong was even better.  It was on the list of their fresh catches of the day and I think it's generally a pretty good idea to always order from that list, and pick something local to the area that you can't get anywhere else (the waiter will talk you through it).
Matteo's Osteria– Italian restaurant recommended by a follower on IG (thank you!)  I still think about the black ink fettuccine.  Everything we had was dope.
Monkeypod Kitchen– This is a popular spot!  Didn't anticipate it would be so busy and ended up waiting almost an hour, so make a reservation.  Heard they had the best Mai Tais, which we are not into Ma Tais, but these were seriously good.  All about that honey-lilikoi foam.  I'd say even better though was the strawberry cheesecake pie, I'd come back just for that.
Ululani's Shaved Ice– I wondered what could be so good about shaved ice and syrup, but this place blew me away.  The flavors are so clean and pure and the ice is so fine.  One of the most memorable things I've ever eaten.  We tried banana, mango, and pineapple, and I immediately wanted to order a second one.  Get it with mochi!
Wow Wow Hawaiian Lemonade– So fresh and so many unique flavors.  The adorable mason jars are totally Instagram bait.  They ran out of them when we went :(
Kihei Caffe– We like trying local greasy spoon diners for breakfast.  The pork fried rice and egg was bomb and kept us full almost all day, which was good to have before The Road to Hana.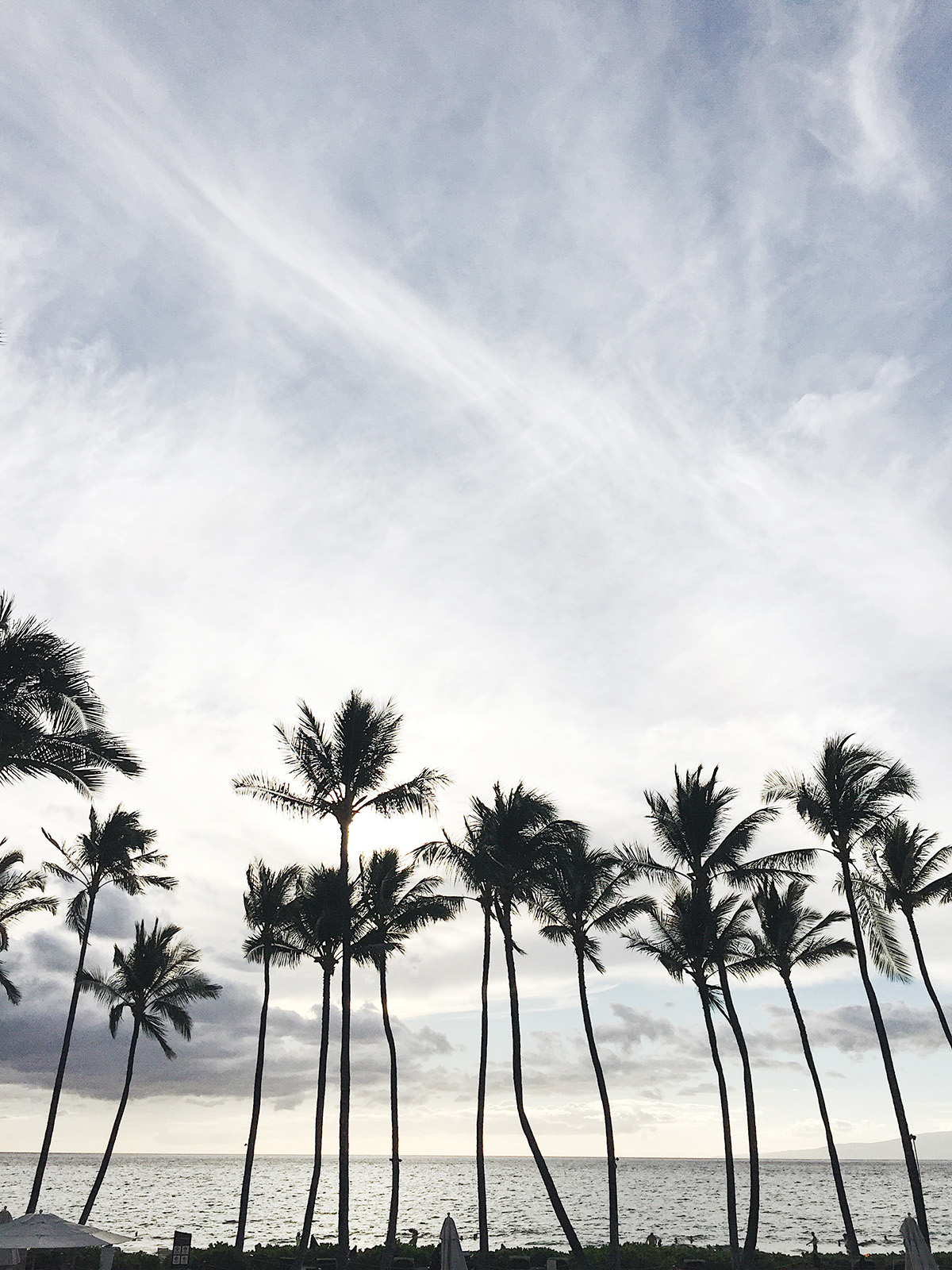 Things we wanted to do but didn't get to:
Old Lahaina Luau- Never been to a Luau and would really like to go to one.  Heard this is one of the best ones.  Poor planning on my part and didn't make a reservation far enough in advance.
Haleakala Sunset- Waking up super early to make the trek to see the sunrise at Haleakala wasn't appealing, so we were aiming for sunset but since it was gloomy much of our time in Maui, we were afraid we'd go all the way out there and not see much because of the clouds.  Saving this for next time.
As always, if you have other recommendations and favorite spots, leave them below!
Other Posts You Might Like