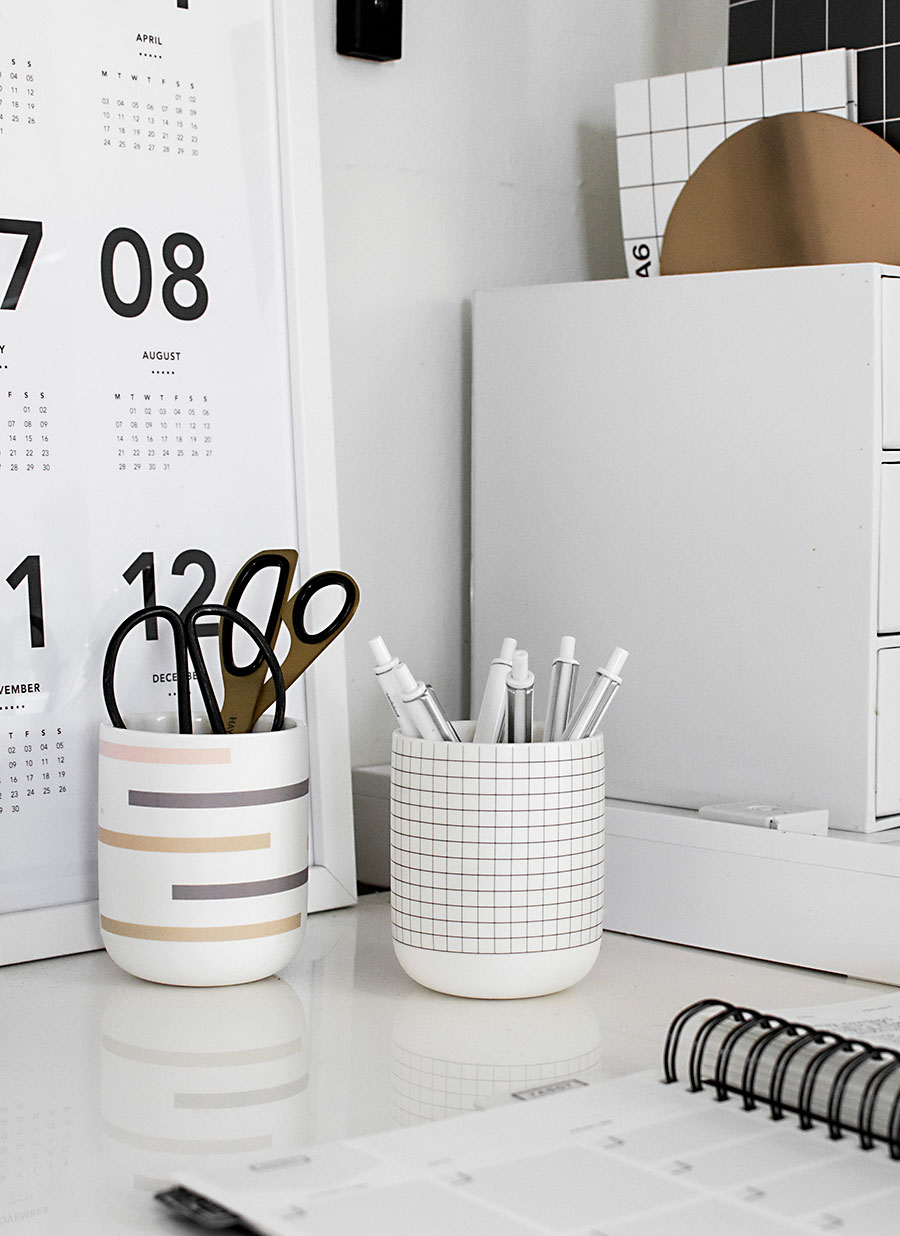 This is probably the easiest, coolest thing I've learned how to do in DIY decor and even cooler that it can be done with ceramics, which for me have sometimes been challenging to customize.  It's usually sufficient to rely on hand drawing or painting on surfaces to achieve handmade/organic designs, but for more precise patterns and clean lines, using a printer makes it amazingly simple and quick.  I'm partnering with my friends at Canon to show you how to print designs on ceramics, specifically on these ceramic cups I'm using as desk organizers (links for downloads of these designs after the jump!)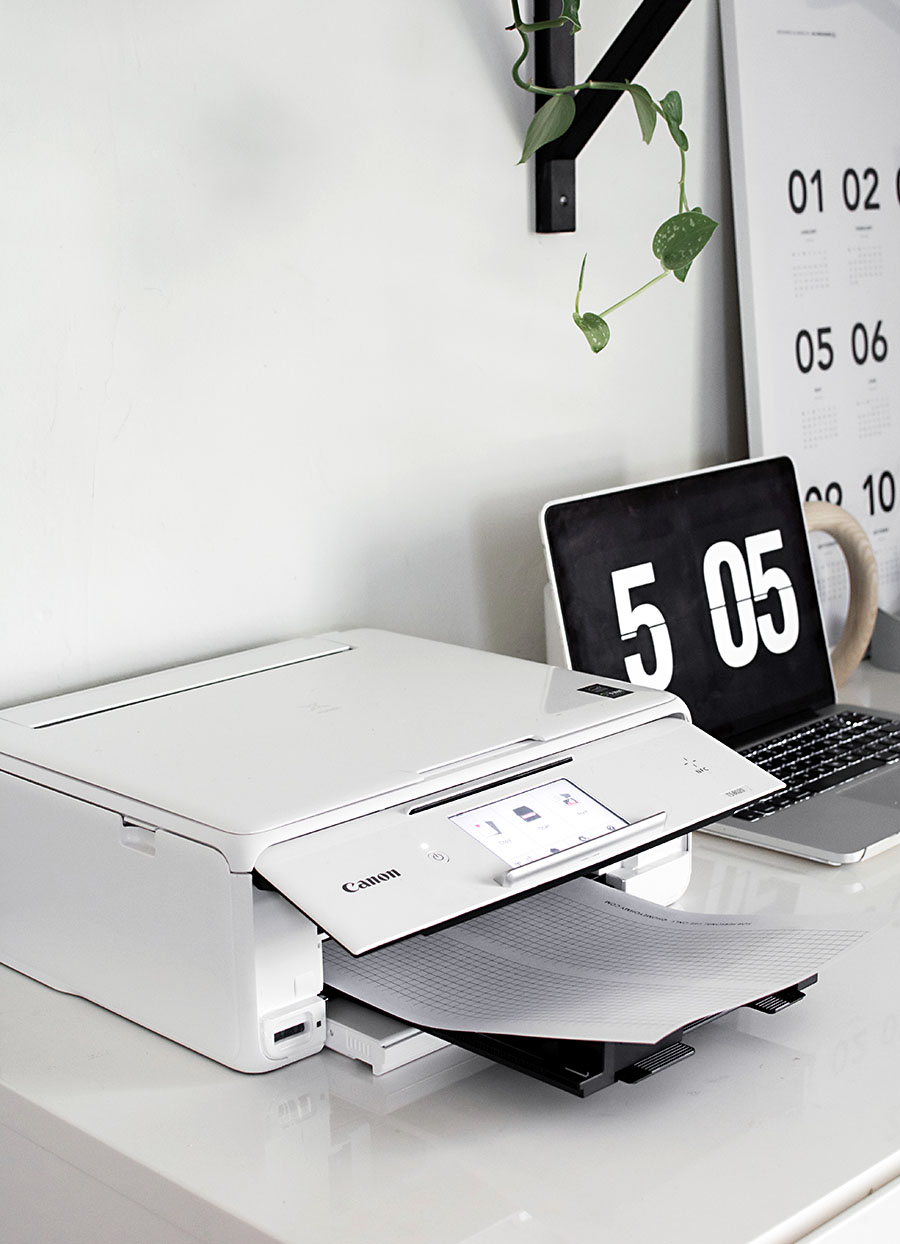 Start by printing the design (download grid template here | download bar template here) on decal paper.  I used my very cute and compact Canon TS8020 printer to print on this waterslide decal paper.  Make sure you print on the correct side, then let the ink dry for 30 minutes before handling.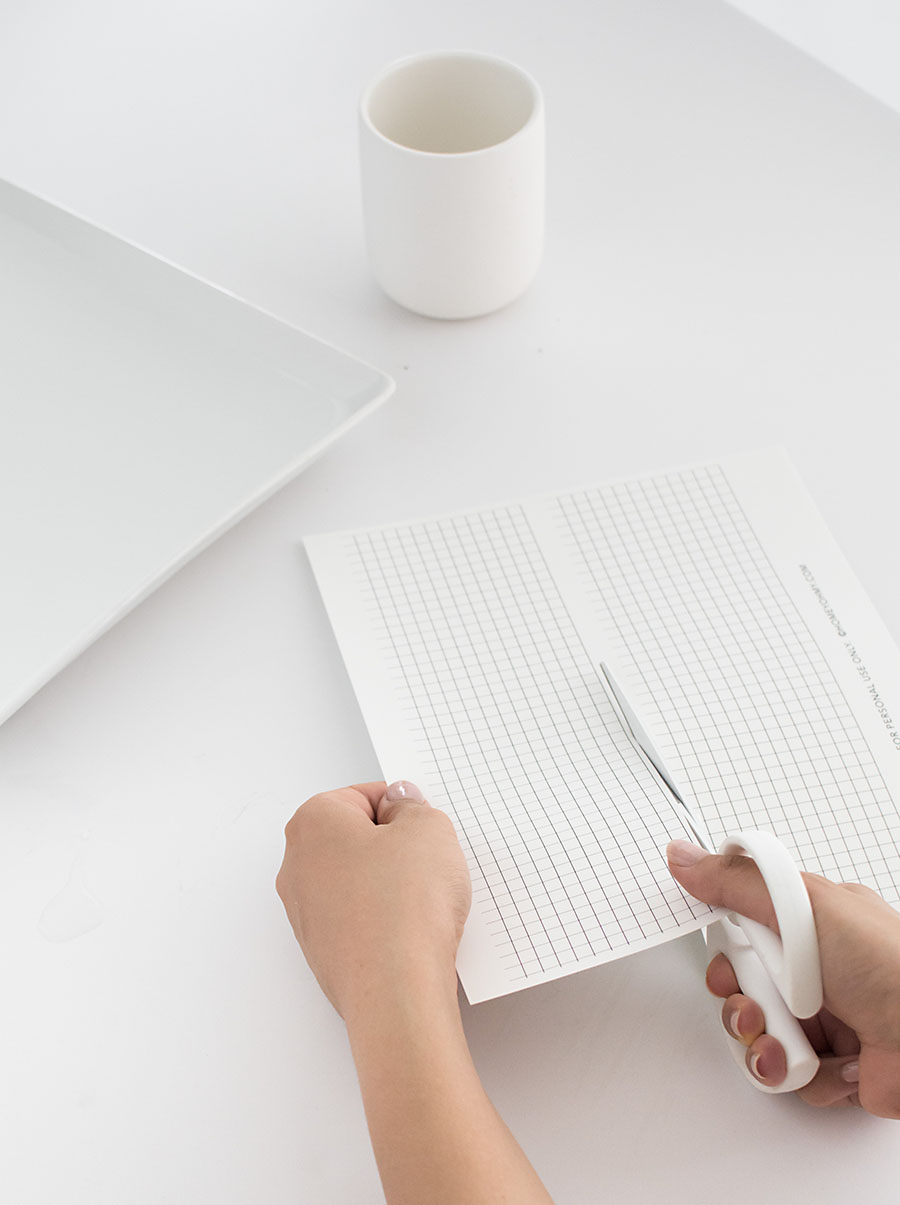 Wrap the paper around the container to determine the needed length and cut the template to size.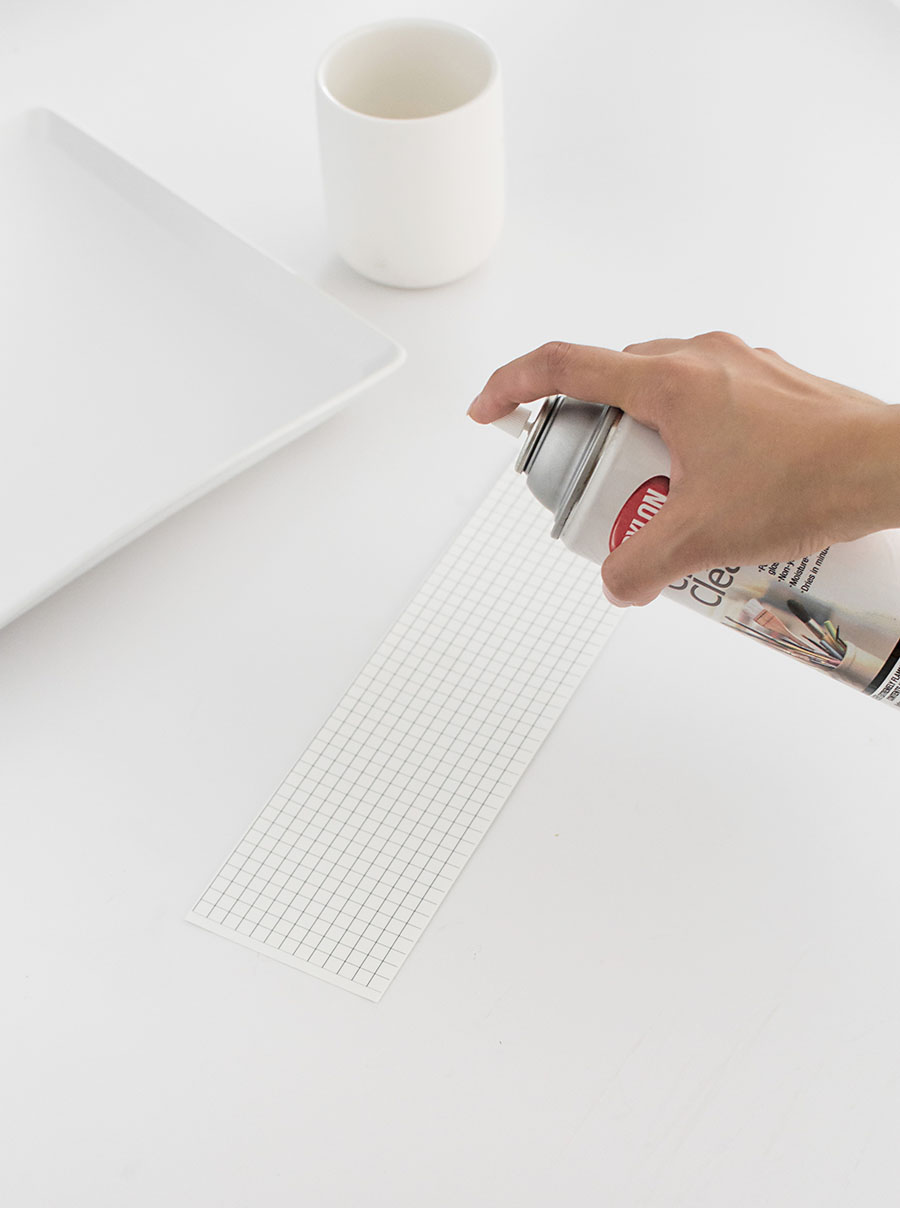 Spray two to three coats of acrylic spray onto the decal (will explain soon why we need to do this.)  Wait until it's completely dry before proceeding.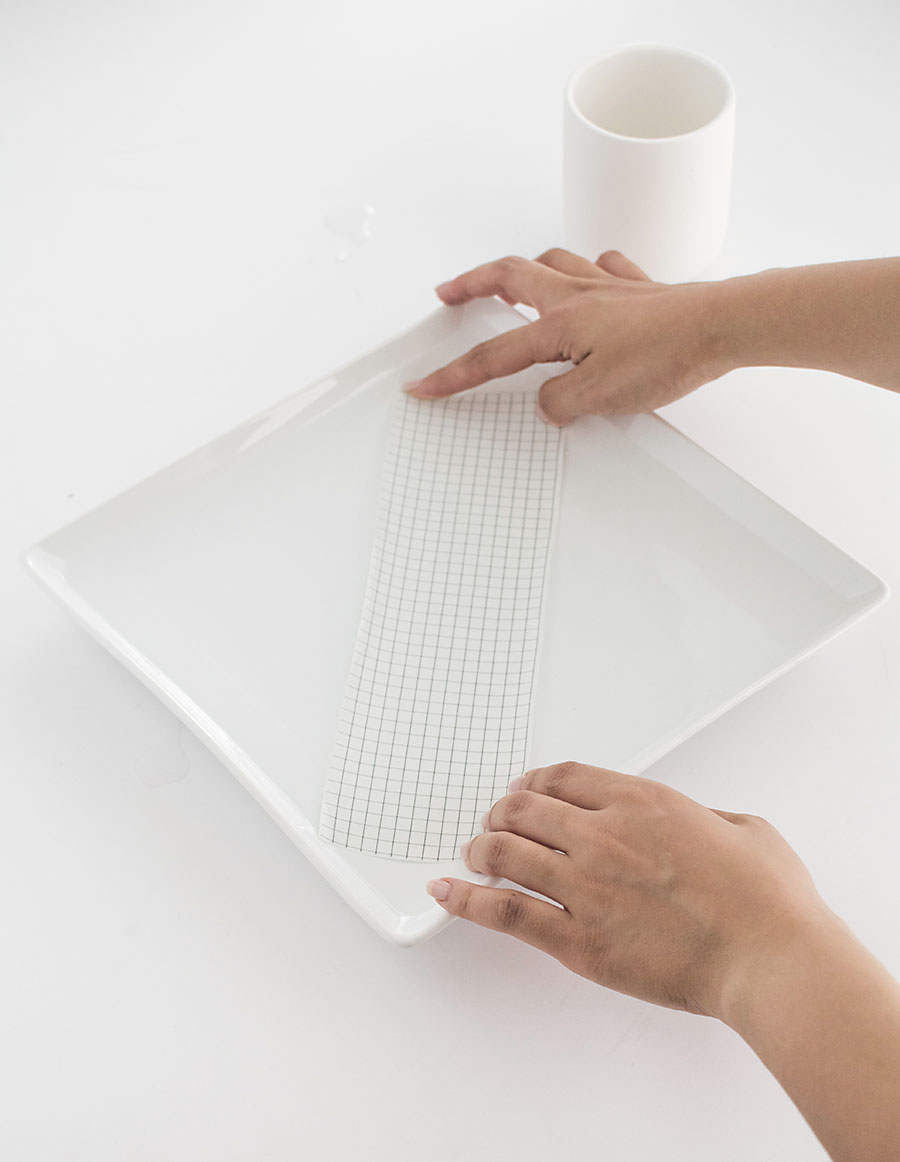 Fully submerge the decal in water and let it sit for about a minute.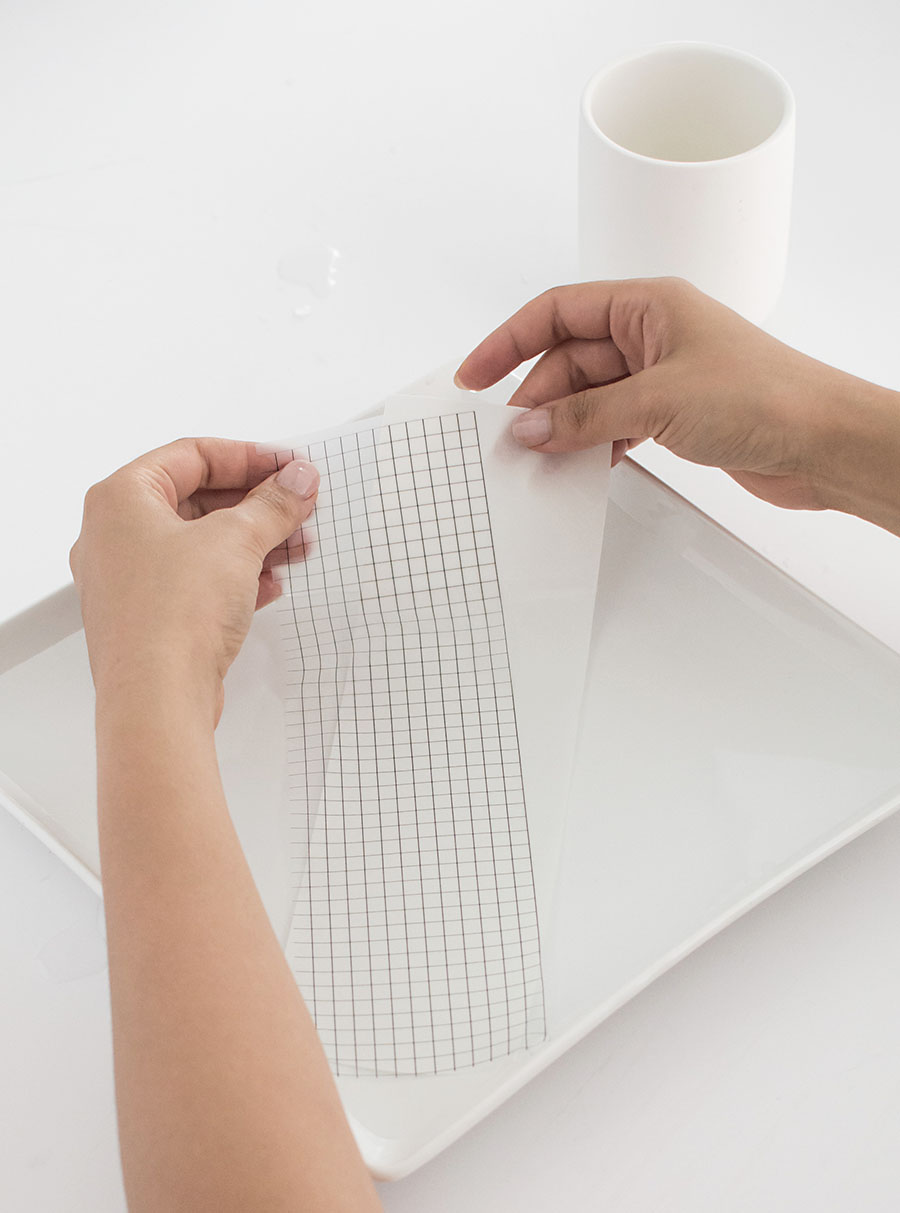 After a minute or less, the decal should release and slide off the backing like this.
Wrap the decal around your container, starting at the center of the design and smoothing it out around so that there are no bubbles or creases.  The water provides some slip which makes it easier to adjust the positioning of the decal, so you don't have to be exact about the initial application.  Just be careful not to stretch the decal or else it might tear or the design may warp.
With this being a wrap-around decal that requires a good amount of smoothing and shifting, the acrylic spray that was previously applied helps protect the printed design from bleeding or smudging off as you rub the surface to get the bubbles out.  I learned this from my first failed attempt.  Don't skip the acrylic spray!
Let it dry completely before applying varnish, or refer to the instructions that come with your decal paper if it's different from the one I used.  With this paper, apply 2-3 coats of an oil based varnish to make the unprinted parts of the decal clear, or apply a water based varnish to keep the unprinted parts of the decal white.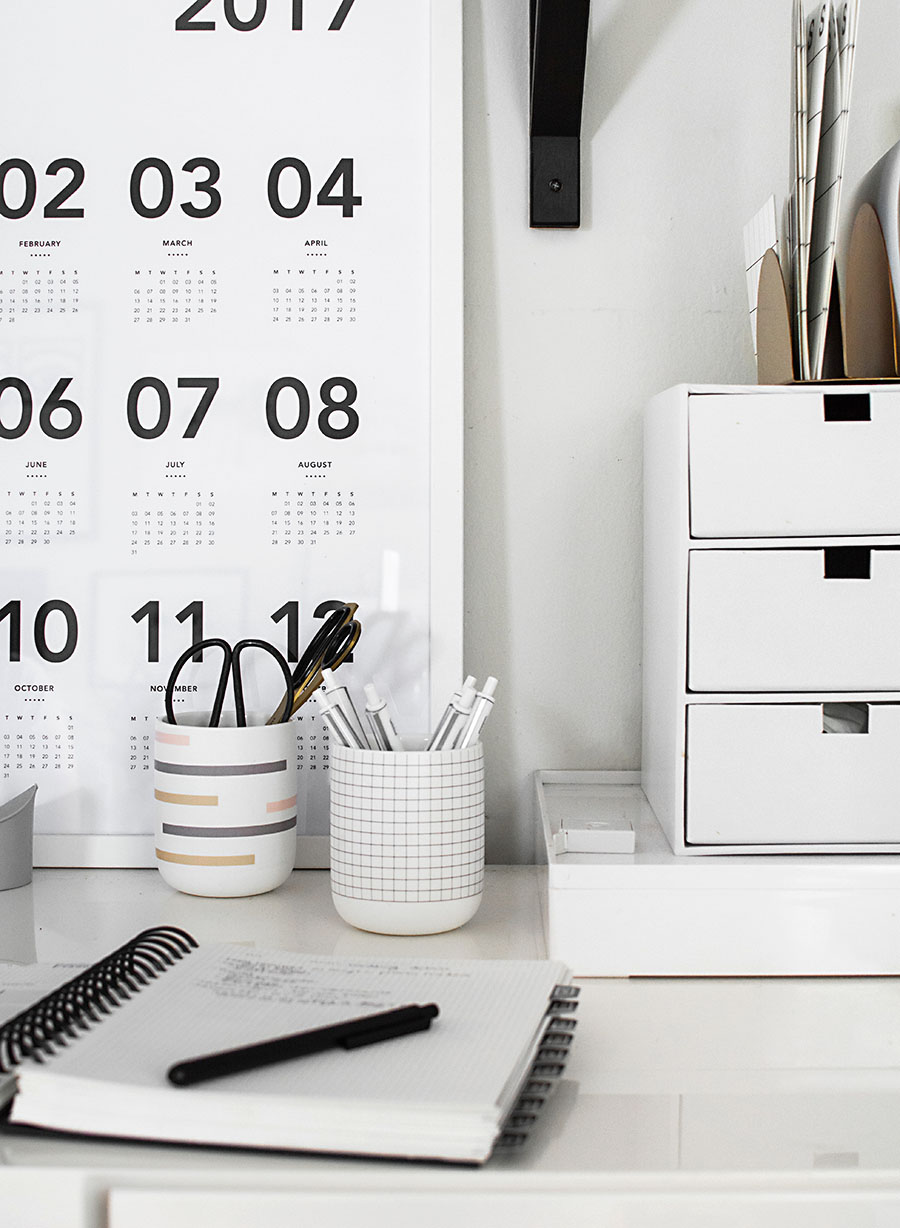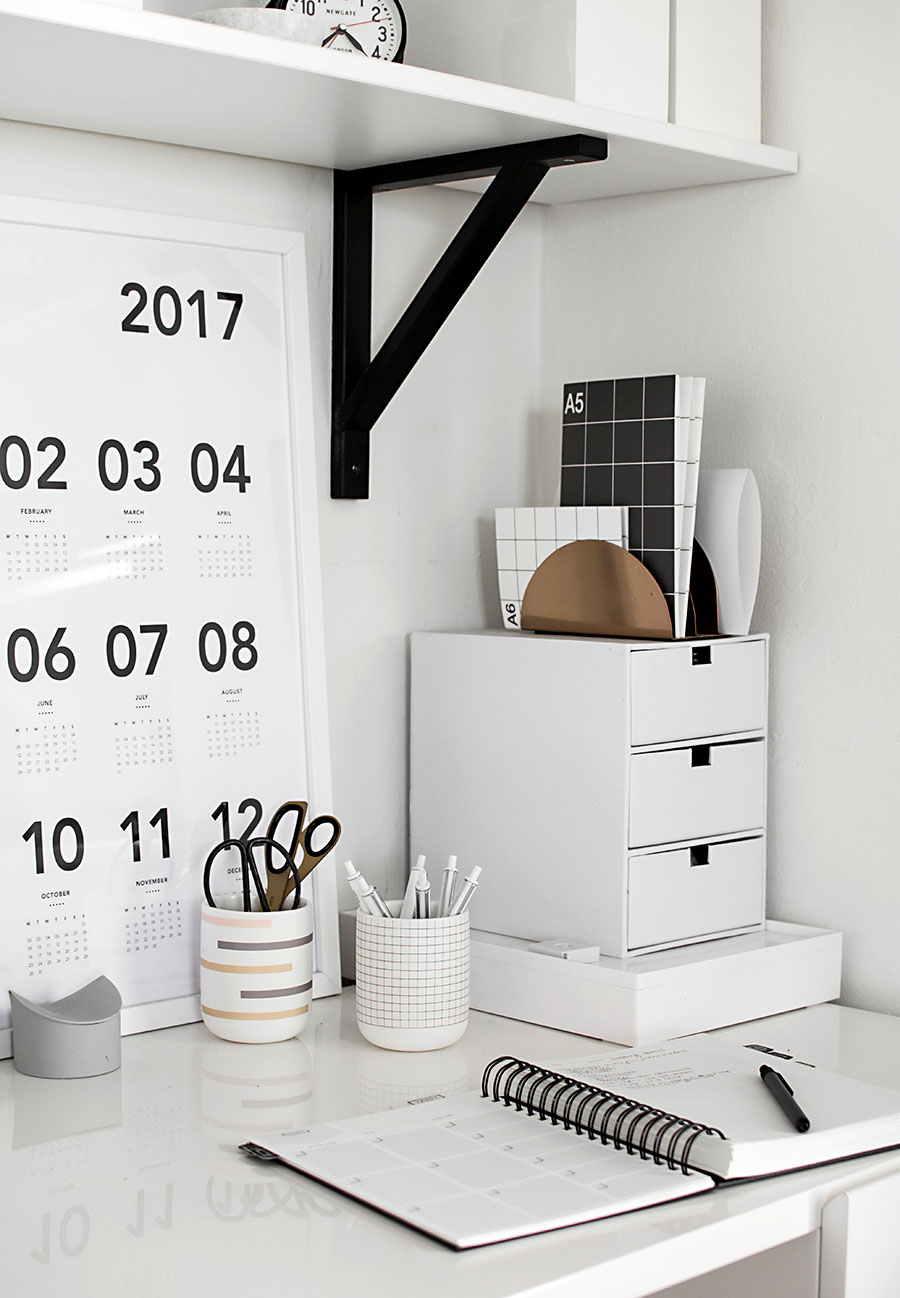 There are so many ways this could go- you could apply photos, or a logo, print designs on ceramic vases, or bowls (decorative ones because this is not food safe).  Have anything that you've wanted to customize like this?  What design would you print on it?
If you missed it in the post, download the grid template here or download the bar template here.

This post is sponsored by Canon.  All words and content are always my own.  Thank you for supporting brands that help bring fun ideas for you to discover and try!
Other Posts You Might Like