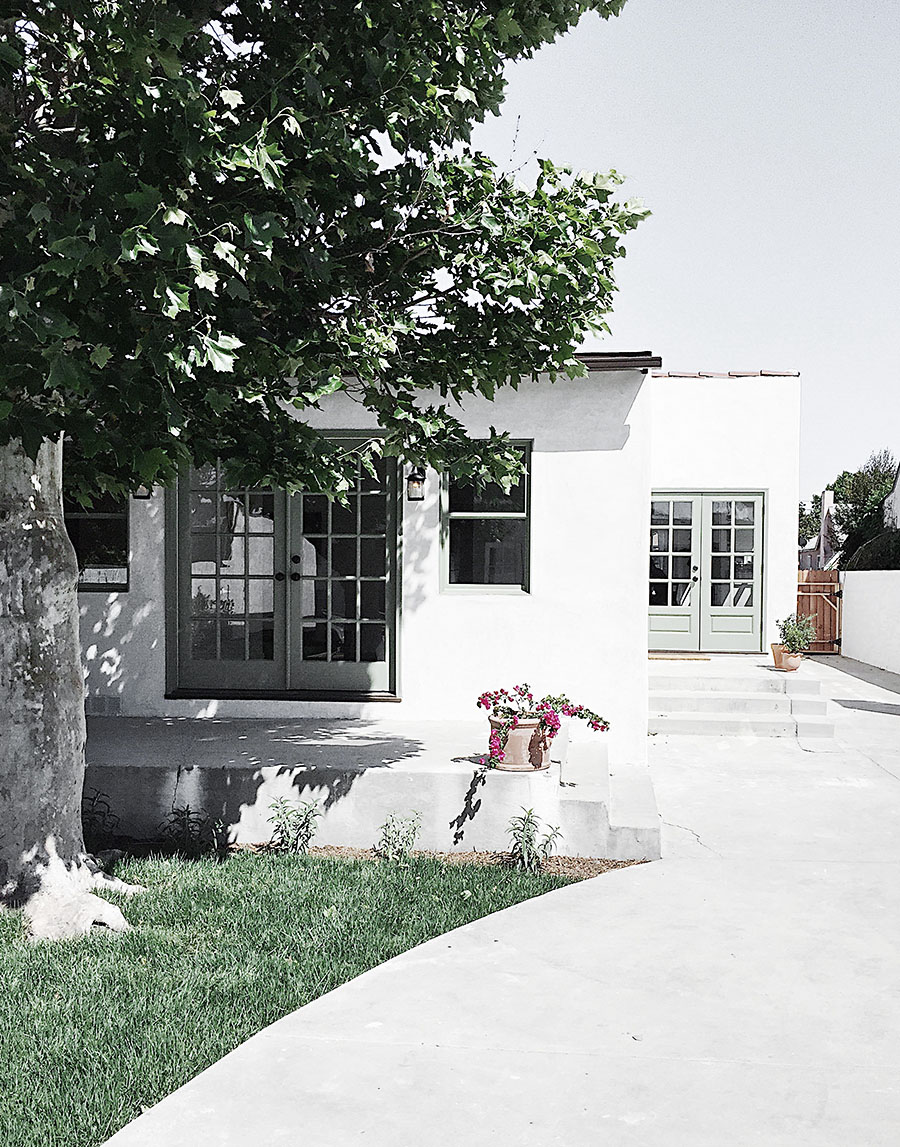 What fun is house hunting if you don't go to some open houses??  None, I say!  In a constant effort to determine what we absolutely want and need for our first house, we spent a Saturday visiting a few open houses to answer some questions we had like what's it like around that neighborhood, or is 850 sq ft as small as it seems?  In partnership with Realtor.com, I'm sharing part 2 of restarting our house hunt and what we've learned from our day long open house escapade.
We decided on three open houses to visit based on neighborhood, square footage, and outdoor space, all in turnkey condition which we decided long ago would be ideal for our first house.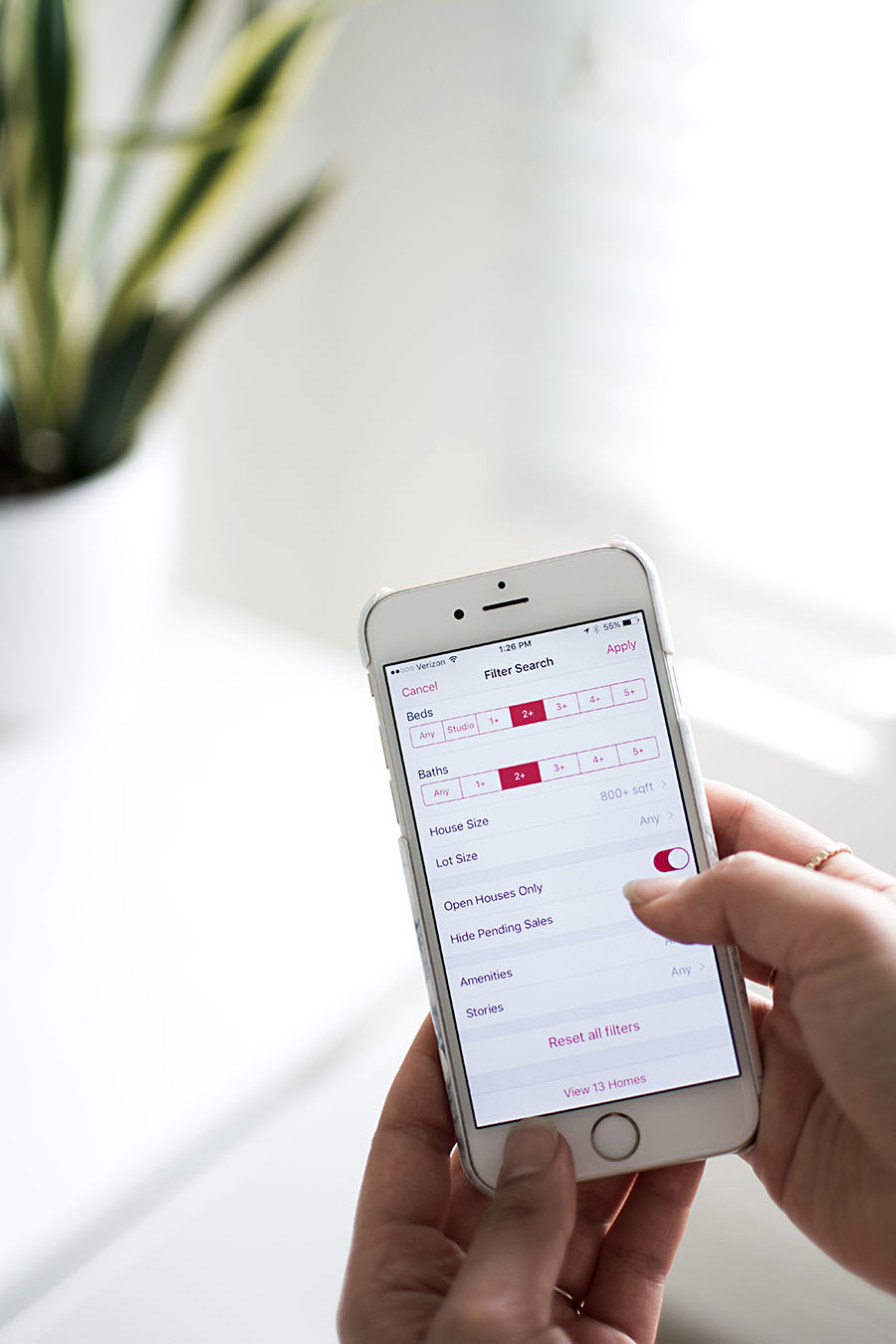 I used the Realtor.com app to input our criteria and checked off the "Open Houses Only" filter to find open houses in the areas we were interested in checking out.  Out of curiosity, we tried the same with other real estate listing sites and Realtor.com consistently provided the most listings for our search results.  That was pretty cool to find out, and it put me at ease knowing that solely using the Realtor.com app would give me the most updated and comprehensive search results.
Each house we visited was set to answer a specific question or scenario we're contemplating, mostly regarding what we're willing or not willing to compromise for out first house.  Let's see what they were.
Open House #1- Can we overlook a not so great neighborhood if the house is near perfect?
---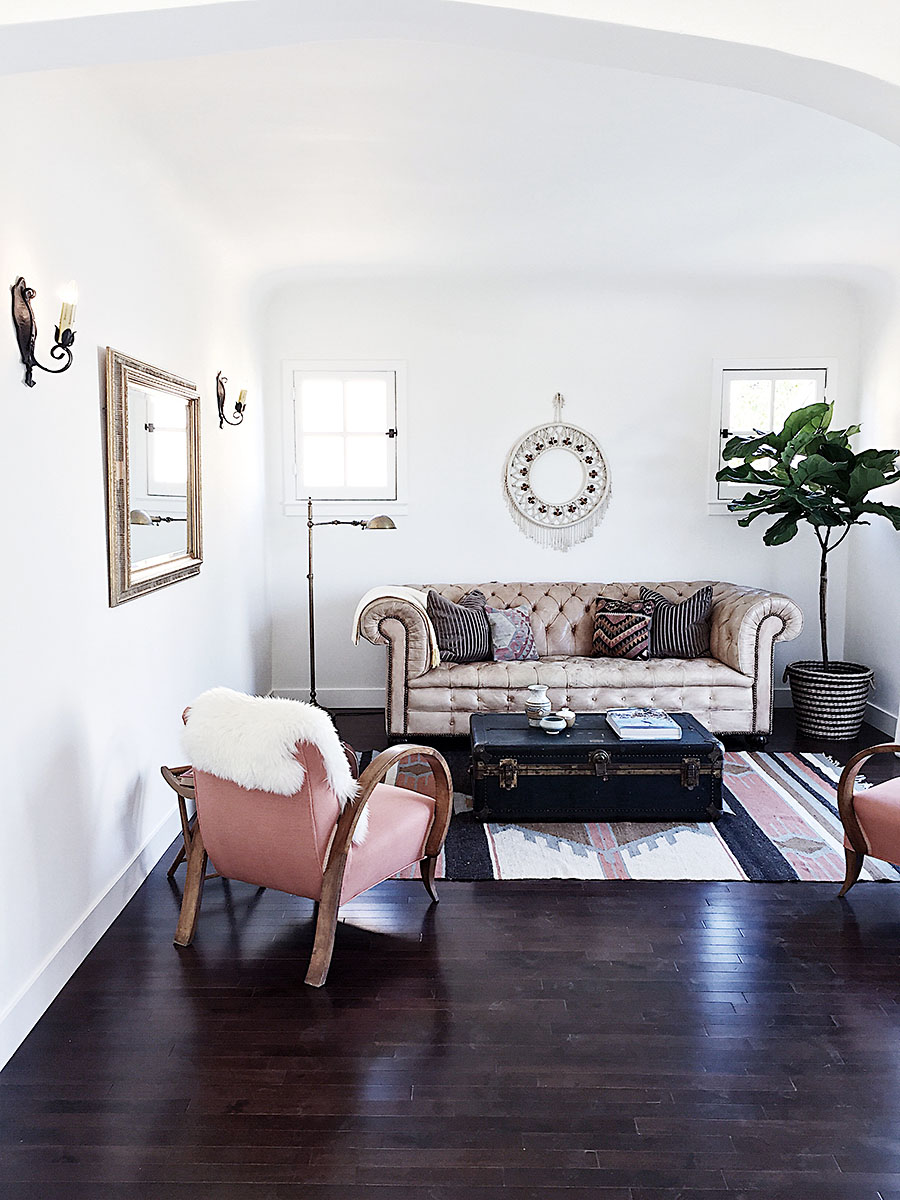 First thoughts when I walked in: whoever styled and renovated this house did an amazing job.  It was hard to not admire the design details!  I loved the dark hardwood floors, the beautifully renovated kitchen and bathrooms, and the LIGHT.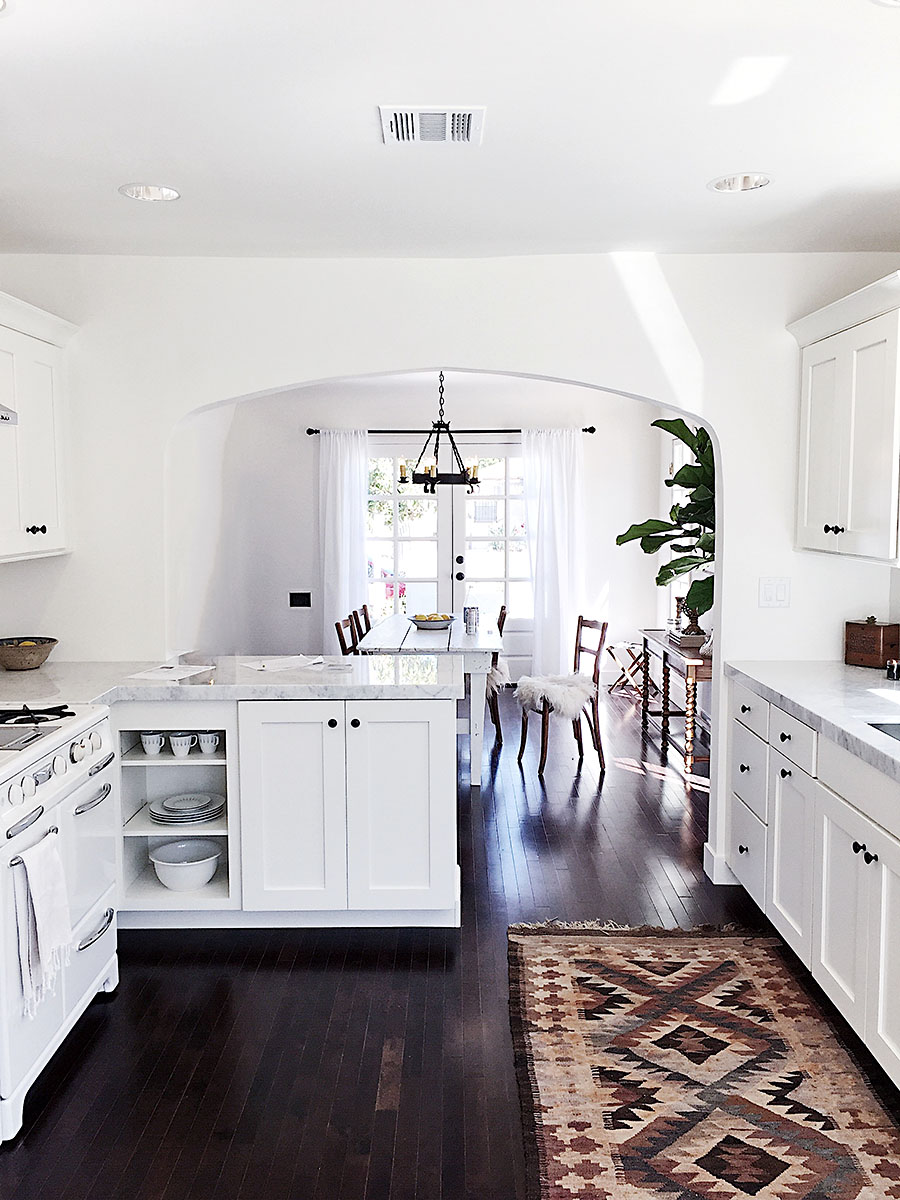 Lighting has always been important to me, but this made it official for our house hunt: our future house must have good lighting.  This home had lots of windows and even better, french doors everywhere.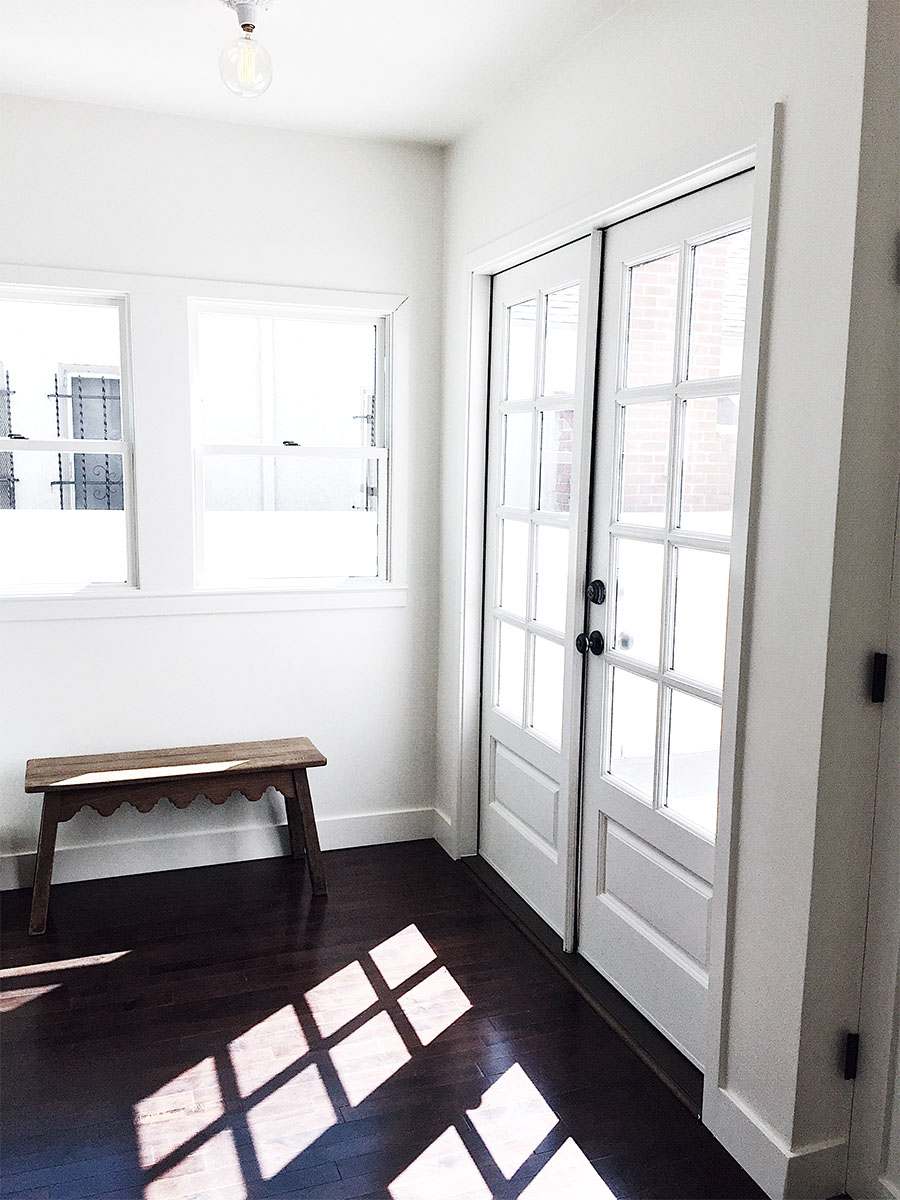 I felt like I was going to cry over the french doors and had no idea before I felt so strongly about them.  These are absolutely a dream home detail.  There were french doors opening up from the dining room to the small front patio, from the kitchen to the backyard, and from the bedroom to the backyard.  They gave a really open airy feel to the place, making it a non-issue to me that this house is on the smaller side.
A backyard is a rarity in LA, especially one of this size, and to top it off this one comes with a fire pit area and…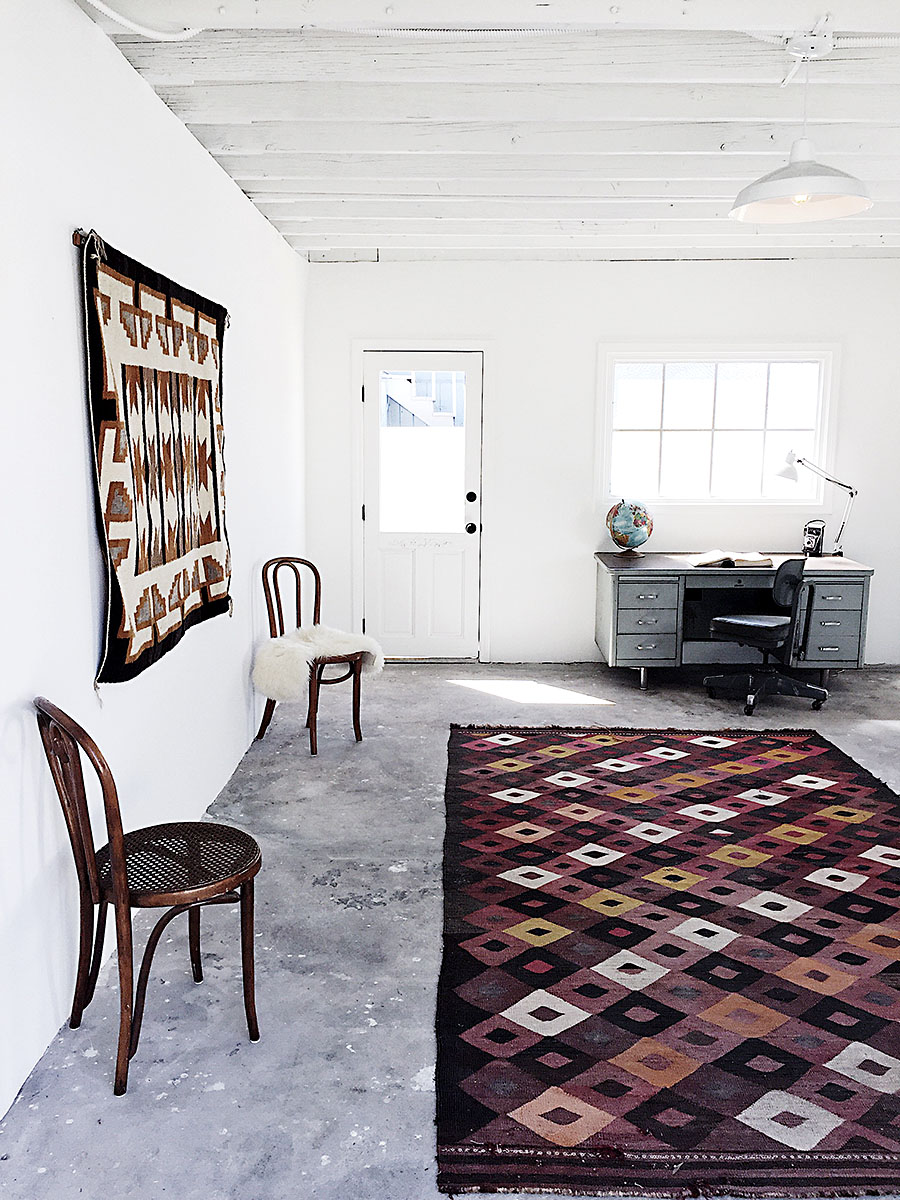 A studio.  !!!!!!!!!  This is the dream.  Didn't think it could get any sweeter, then through that back door there was even more backyard and we simultaneously thought that it would be perfect for planting a vegetable garden in.  I'm done.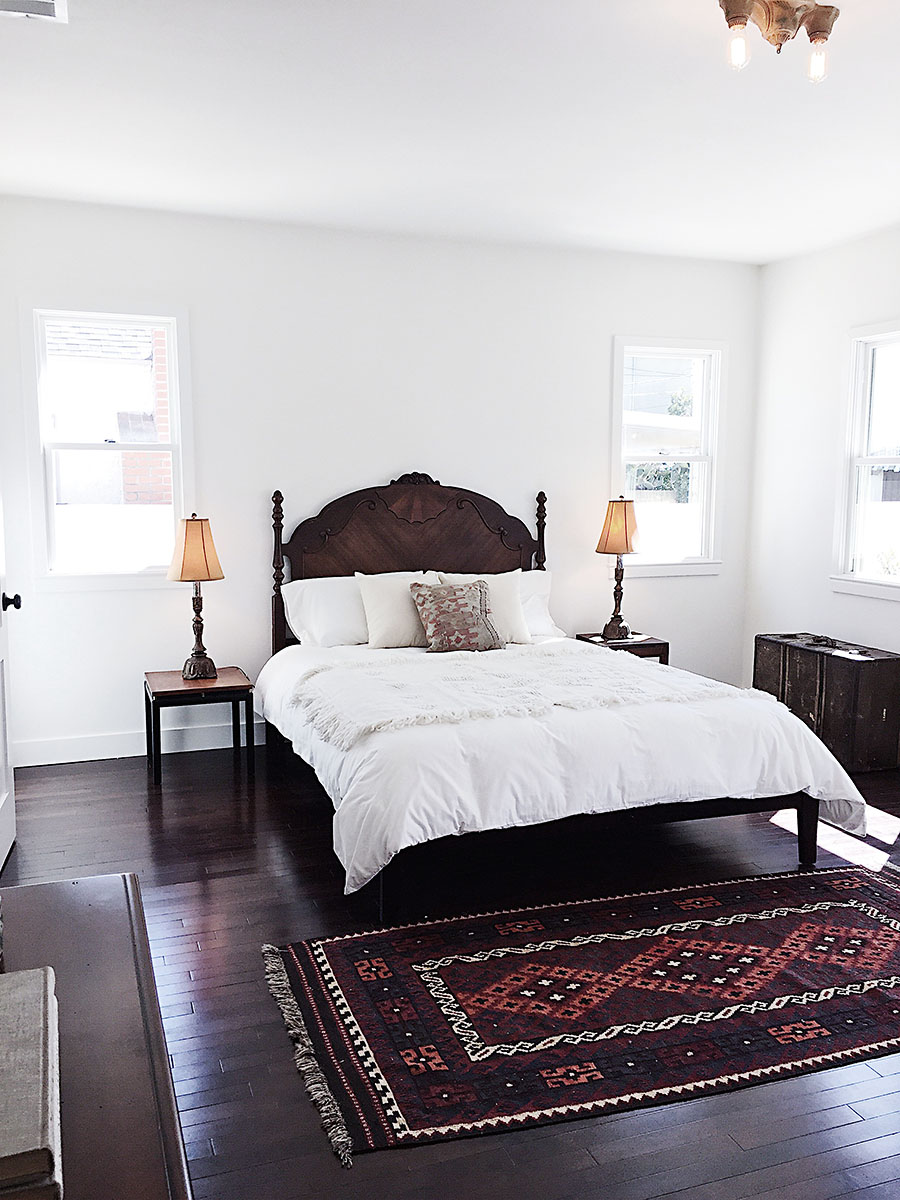 Sure there's a downside, and it's the biggest one.  The neighborhood isn't great.  Schools aren't good, not very walkable, doesn't have a reputation for being safe, and not much prospect on improving.  Walking around the neighborhood, I didn't feel a peace of mind about it either.  So to answer the question of this open house, no, a dream house in a bad neighborhood is not an option.
DARN!!
Open House #2- Can we live within 850 sq ft if it's in an "up and coming" neighborhood?
---
A lot of our search results were for homes less than 1000 sq ft, which we immediately wouldn't consider, but then we saw that the neighborhoods we most wanted to be in seemed to only offer this amount of space for our budget.
Of course we want to make a return on their investment, and with neighborhood being a major, if not THE determining factor on that, we wanted to get a feel for what living in 850 sq ft would be like.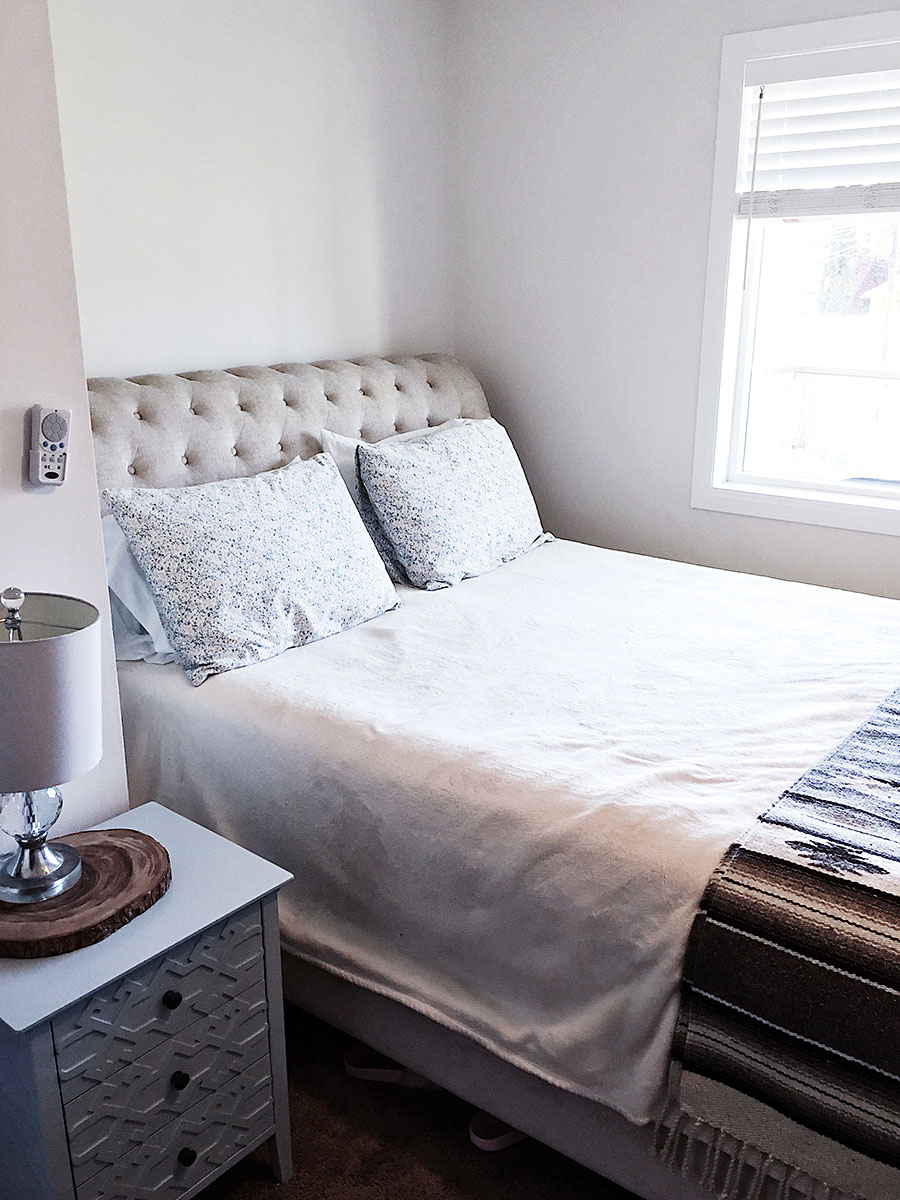 Verdict: it's very small.  It felt cramped everywhere and it also didn't help that this house didn't have good lighting.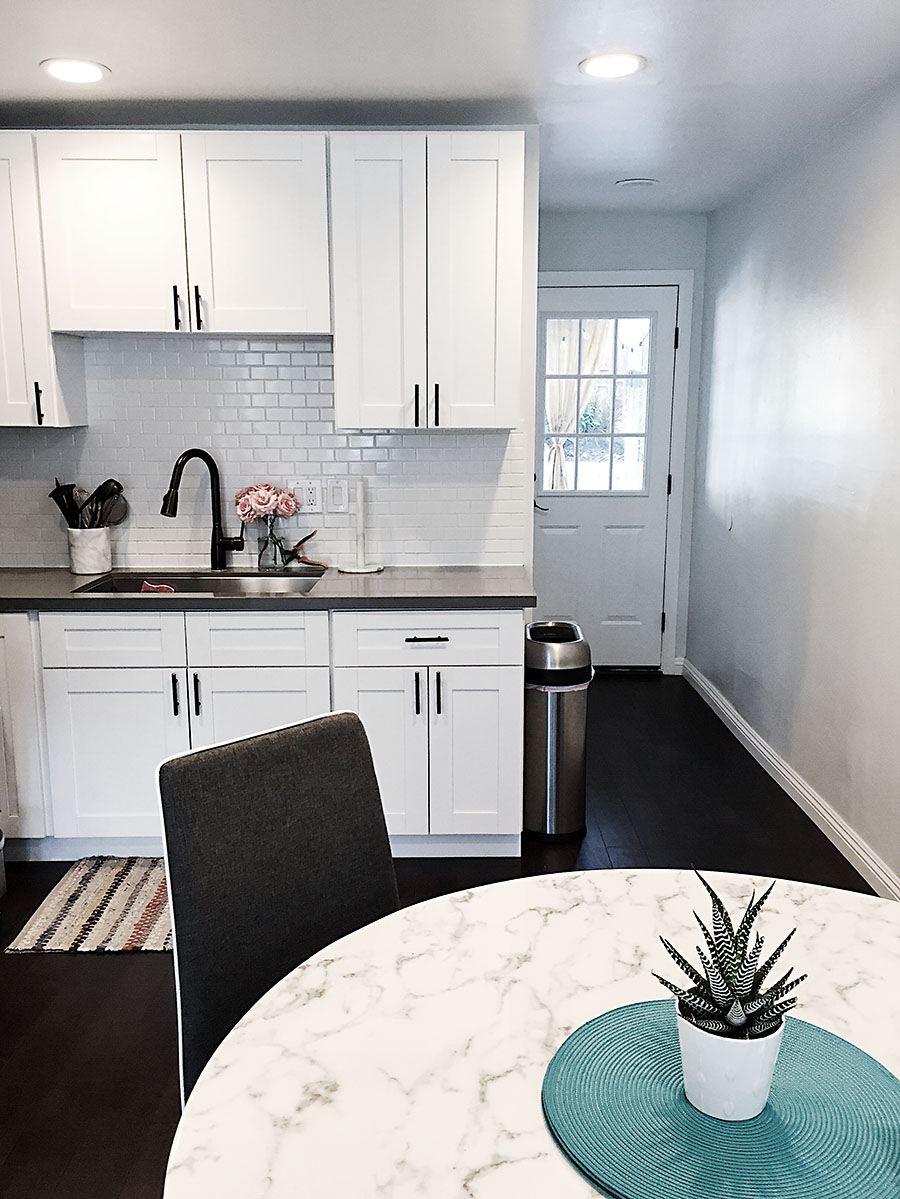 The house was still very cute though and I think they really made the best out of the space.  I appreciated the renovated bathroom and kitchen and even more so, the backyard space.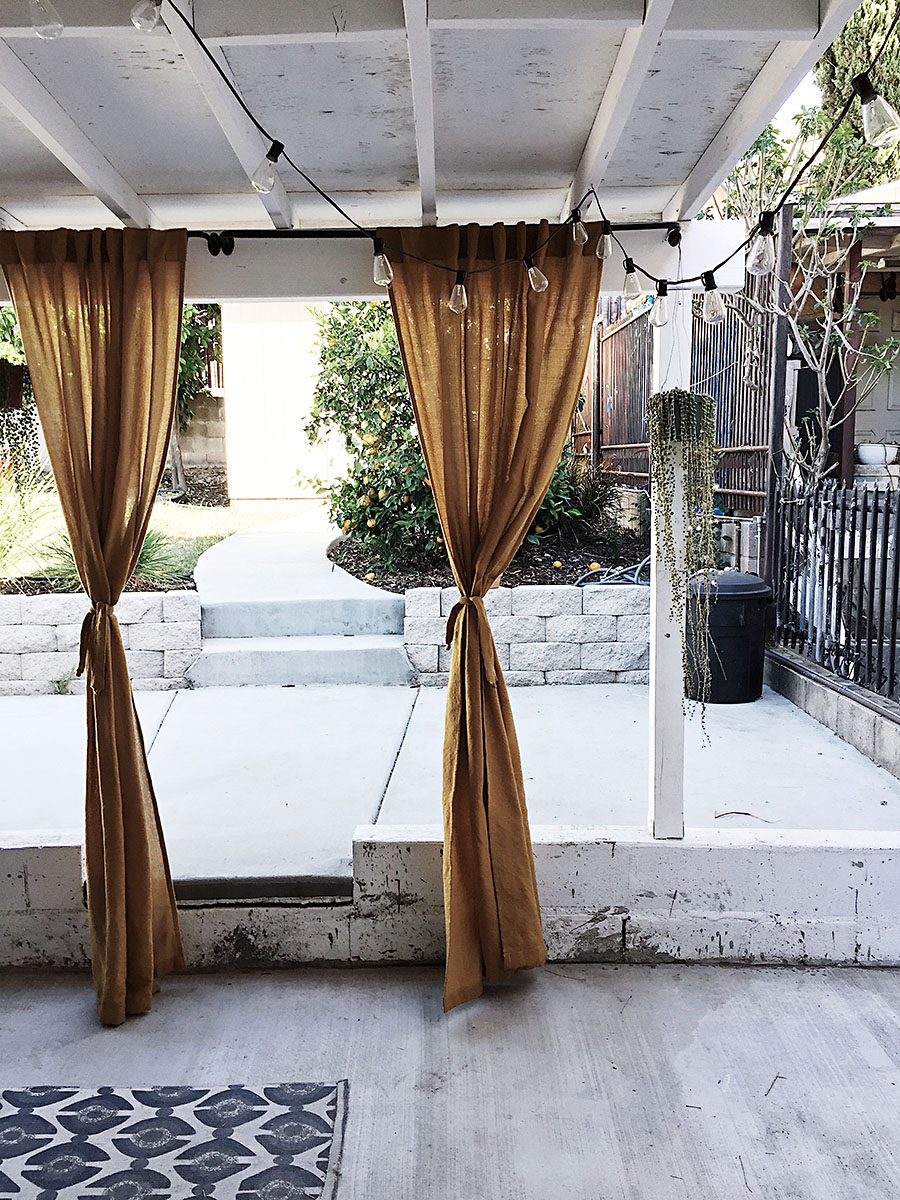 The outdoor space and lawn was a pretty good size and I had hoped it would be enough to off-set the size of the house, but the conclusion for this one is that 850 sq ft is too small for us, even if it means being in a cool neighborhood.
Open House #3- Can we give up outdoor space for a small condo in a good neighborhood?
---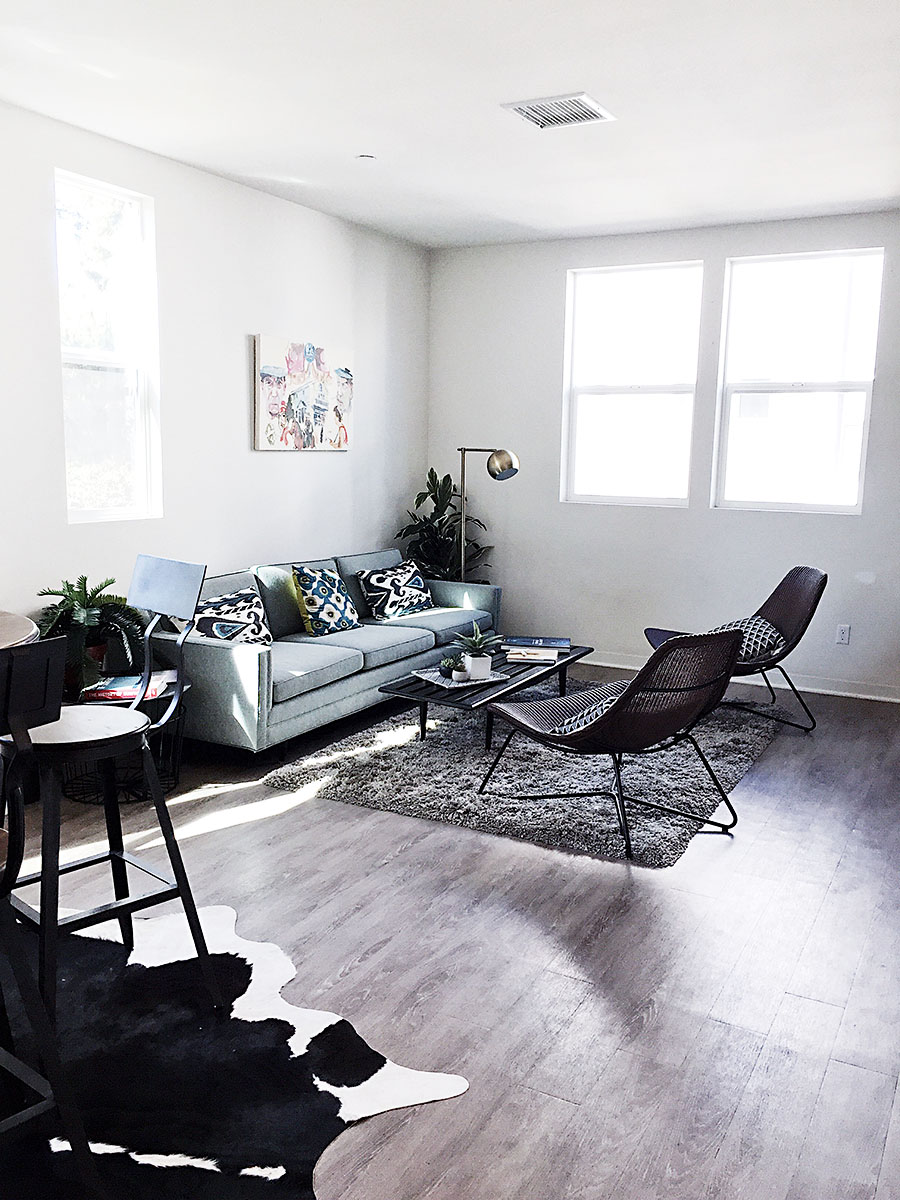 We've predicted for a while now that this type of option is probably most our speed, though it isn't our first choice simply because outdoor space is so important to us.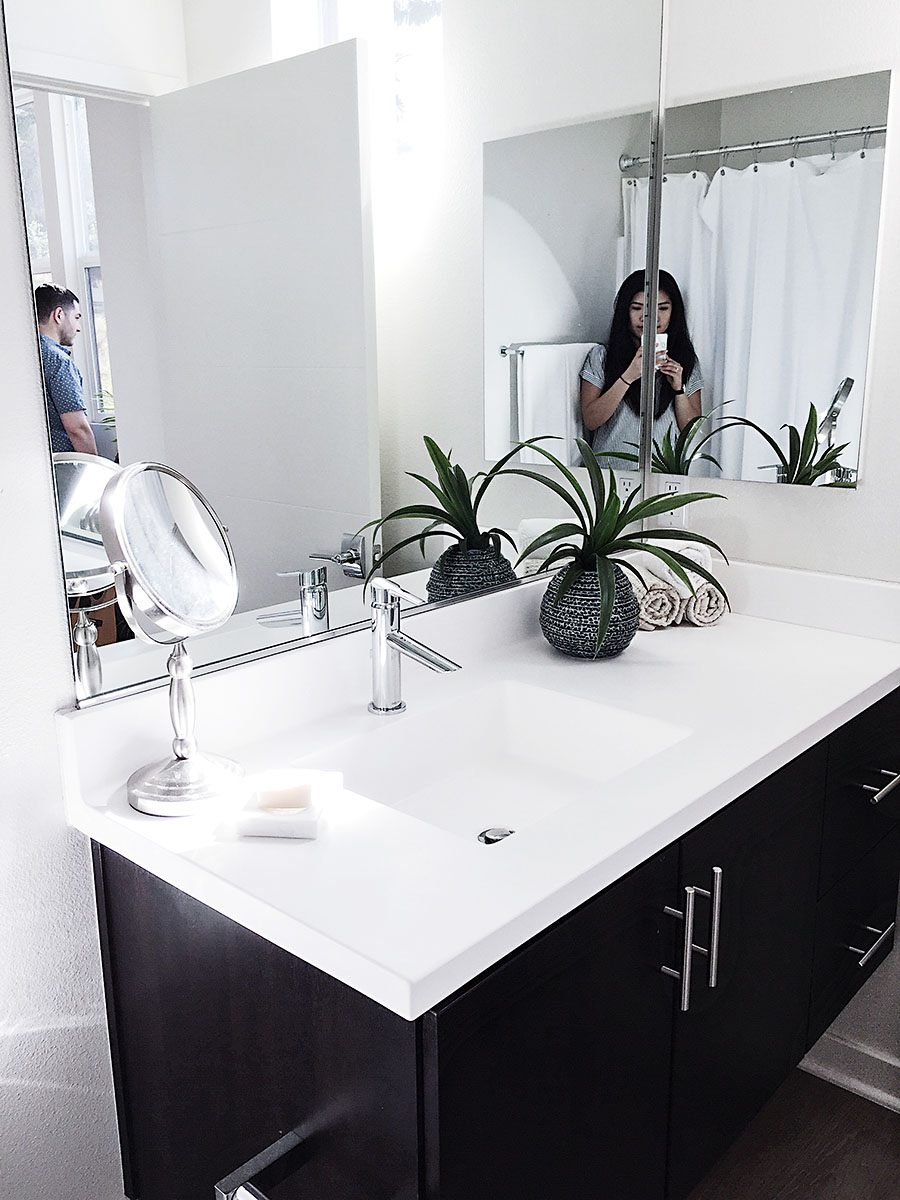 What I liked most about this place is that it was built about a year ago, meaning everything is brand new and the overall style is modern.  Living in a brand new build with prospects of having little to no functional problems with the home sounds really nice and that's probably the most enticing thing about this option.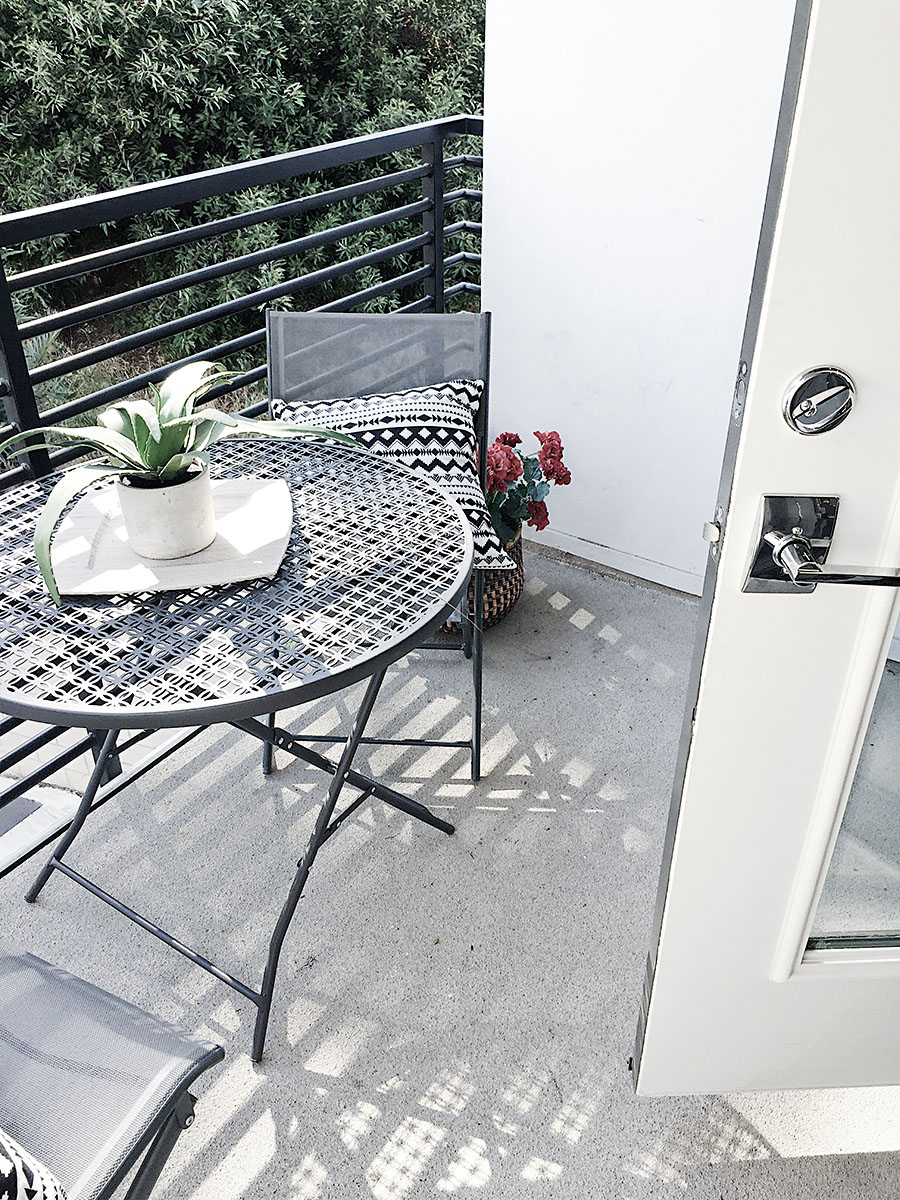 A big reason we're so adamant about having an outdoor space is because we want to entertain guests there, but above that I'd say it's because we want to barbecue.  While the patio here is tiny, it would be enough to house a grill, which is our bare minimum desire for an outdoor space.
The view was also beautifully lush and green, that was a nice surprise!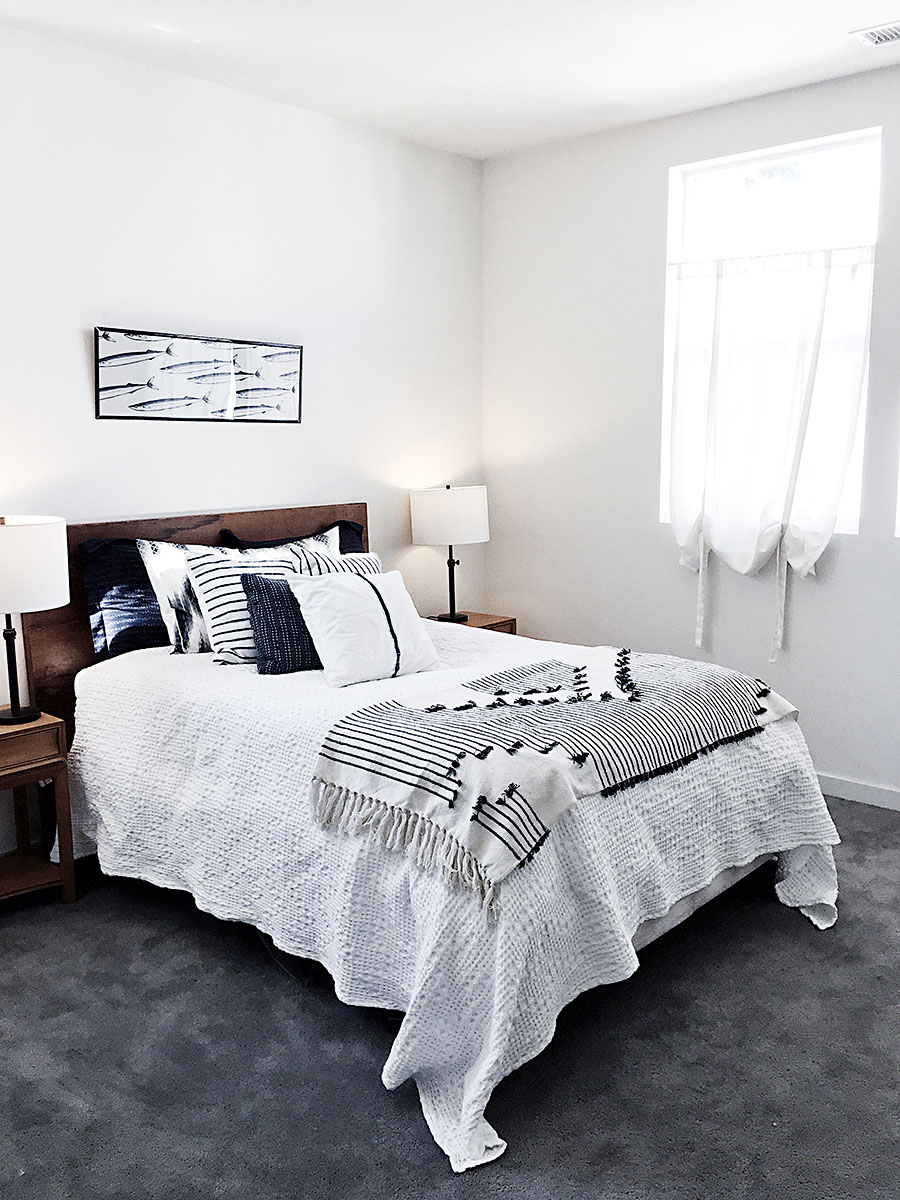 This one is a solid option, though in complete honesty doesn't excite me that much, and I wonder if that's too picky of me.  It's sensible and I'd be happy to live in a place like this, but this is a big decision and I wonder if I'm holding too tightly onto all the things we want.  It's hard not knowing if or when "the one" will come along!
So we wait, and we'll strive for super-human patience as we hold out for the house that's for us, or for the market to change!!  Since seeing these houses and realizing repeatedly how I wish I could design every detail to our liking, I've started contemplating the option of looking for fixer uppers instead of turnkeys.  I say that without any experience in the kind of work that would go into a project like that, but that possibility excites me.  Anyone following or have followed this road?
Conclusions: we cannot compromise being in a good neighborhood, our house must have good lighting and be larger than 1000 sq ft, seeing houses and neighborhoods in person helps a LOT, and french doors are the dream.  It was really worthwhile take a day hashing out what we're looking for in our first house, and Realtor.com helped and continues to help us find some great options in places we wouldn't have been inclined to checkout otherwise.  I'm staying hopeful and confident we'll find the right place!
Fellow house hunters, try using Realtor.com or download their app to help with your search, and let me know how it's going or what your past experience has been.  My favorite part about writing part one of our house hunt was the advice and insight you shared.  I really appreciate it!
This is a sponsored conversation written by me and brought to you by Realtor.com®.
Other Posts You Might Like