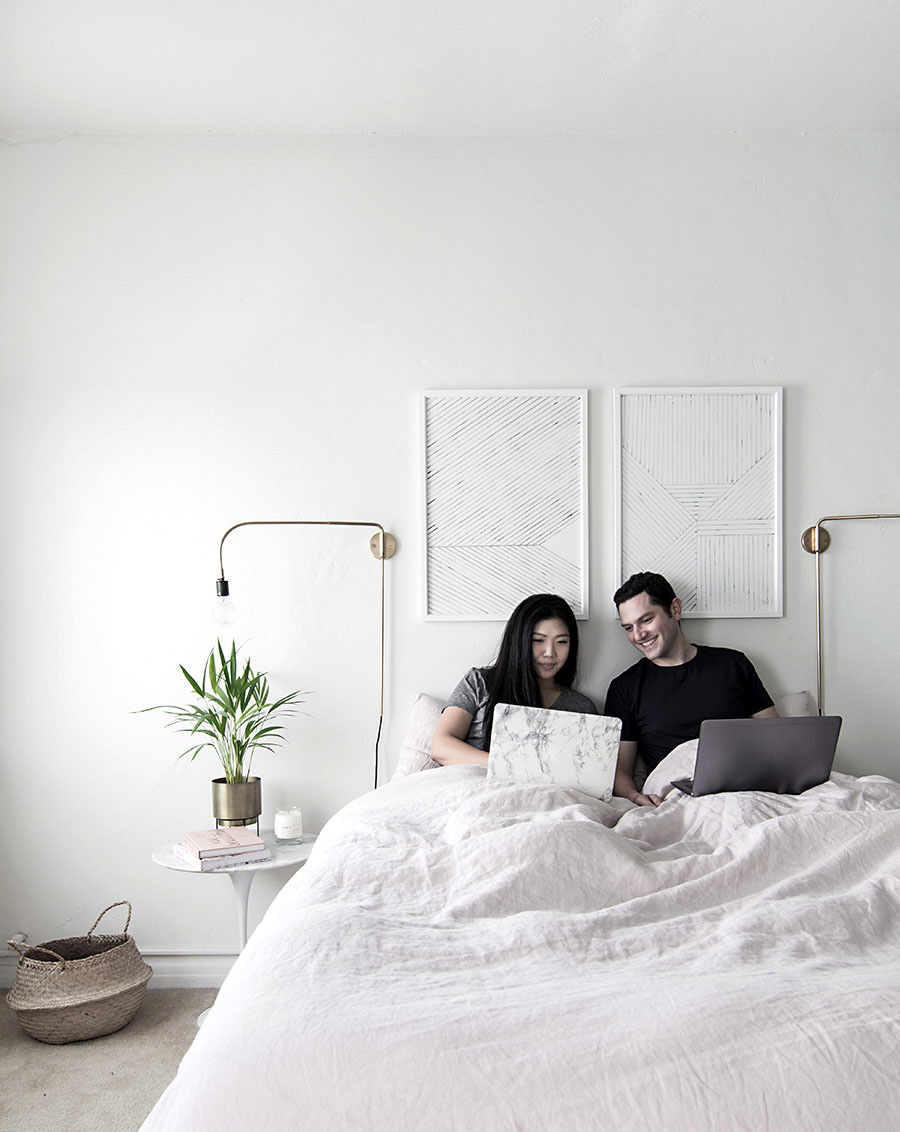 Remember a while ago when I mentioned we were looking for a house and then I never talked about it again?  That about sums up how it's been going!  No real updates- haven't been too motivated about it, and it can all be pretty frustrating.  We never graduated from casually looking at listings because the intimidation was overwhelming and we simply didn't know what we were doing or how to get started.  But we're picking it back up again because we painted a picture of how we want our future in married life to look and home ownership would be pretty darn nice- agreed!  We're excited to be starting back up from the beginning and partnering with Realtor.com to share the details on what we're looking for, what we've learned, and what our house hunting journey has been like so far.
Like with any goal, we must decide what exactly we want, prioritize what's important and from there use that list to guide us.  This itself can be an ordeal, I know, like sure everyone wants to be in a good neighborhood but what does that specifically mean?  How do you determine what factors are non-negotiable?  Does what you want in a home even exist?  Realtor.com has the most comprehensive and accurate information and updates more than any other national home buying website or app, so if it does exist, they can help us find it.
As we're jumping back in on the hunt, here's what we came up with for our first house ideals:
1. Good neighborhood- We've defined this as safe, good walking score, decent commute for O, and close proximity to a Trader Joe's (not a joke).
2. Three bedroom minimum- One room would be a place for me to work, which would also require lots of natural light and storage capacity.
3. Washer and dryer- I never want to have to go to the bank for quarters or get into a laundry war with a neighbor again.
4. Outdoor space- This could be as small as a little balcony, just somewhere we can grill.
5. Central air- No more A/C units and plug-in heaters, please.
6. Not a fixer upper- Good bones and something we won't have to gut and completely redo.
This list gave us a good starting point, and as we searched for listings we quickly learned our biggest lesson so far: compromises must be made, and our first home may not be our perfect dream home.  Given our budget, how crazy expensive LA is, and the highly competitive market, we needed to get down even further into what our absolute minimum requirements for our first home are.  We did this by asking each other questions like, "If a home had #1-5 but not #6 from our list, is that a deal breaker?"  Each time we asked this question we'd change up which item on our list was being compromised.  The conclusion was pretty easy because we found that the only thing we're not at all willing to compromise is a good neighborhood.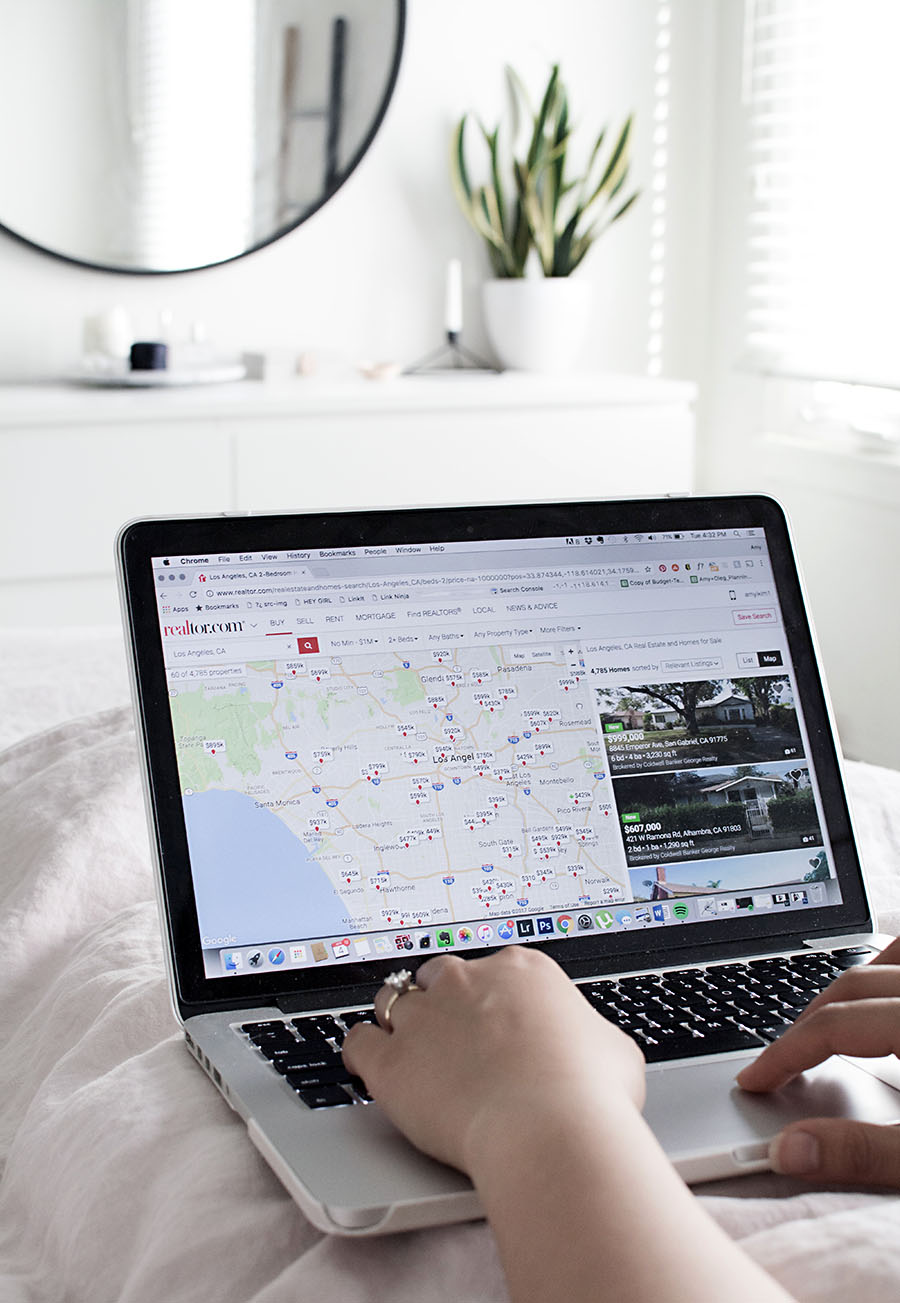 In using Realtor.com and their intuitive map feature, our searches from that point have primarily been by location and searching by map is the only way we do it.  We move around the map on Realtor.com and the app to areas around LA we like and use the filter to input criteria like bedrooms, square feet, and price.  Square feet became another non-negotiable once we were seeing that there are a lot of homes in LA the size of a broom closet and we absolutely need more space than that.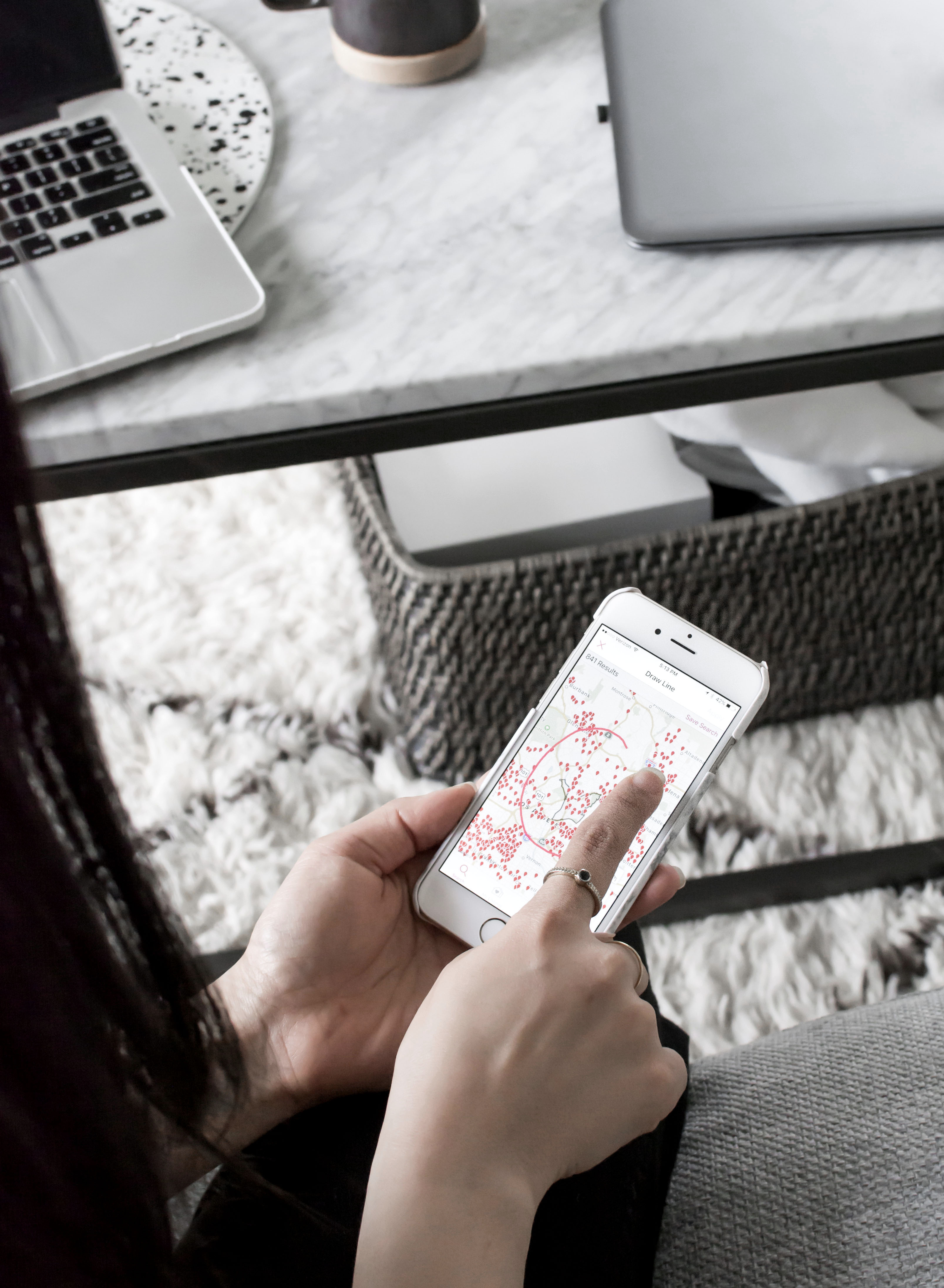 One of the things I like using the Realtor.com app for is circling locations on the map that I want to zero in on to see the listings just in that area.  This is something I do more-so when I'm outside walking around a neighborhood we don't frequent but we notice is nice and think hmm, wonder what listings are around here?  This is for sure the main way we've expanded our consideration for different neighborhoods and locations as well as map out what specific areas are within our budgetary reach.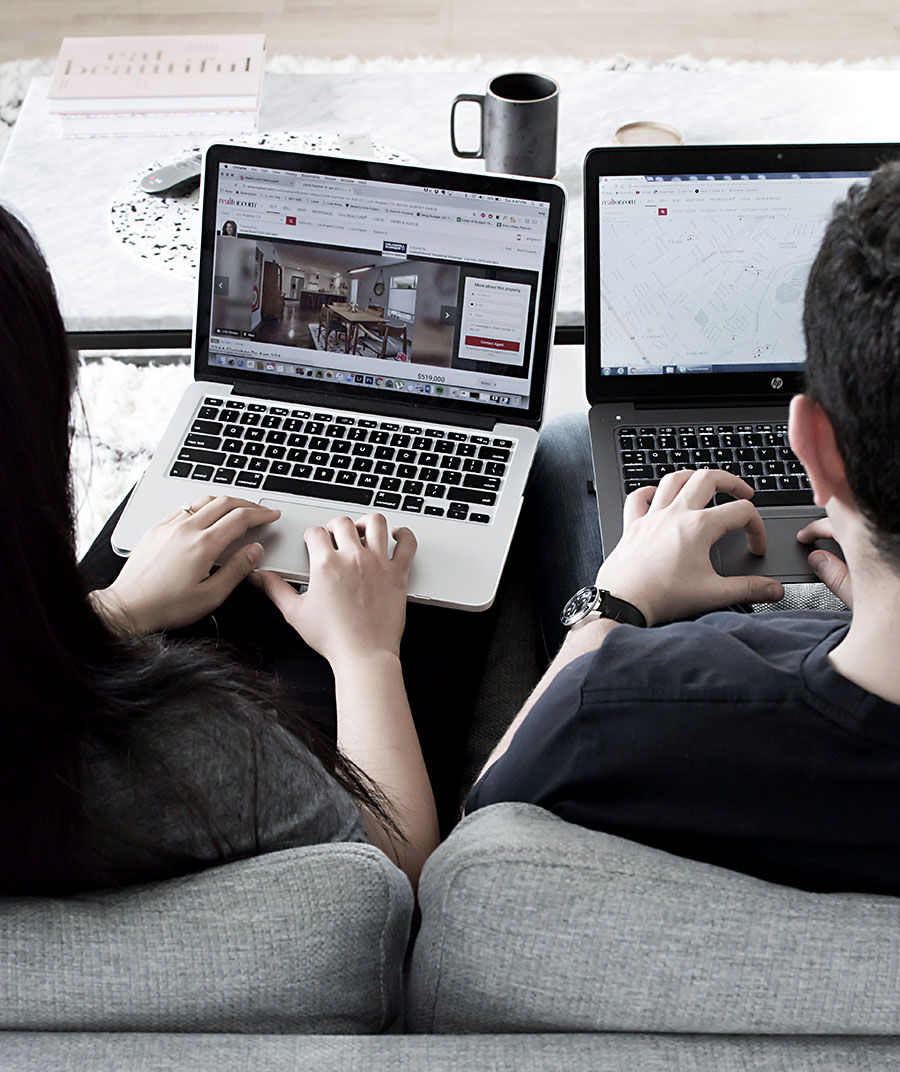 One afternoon I came across a miracle listing that was near perfect, recently renovated so beautifully that we wouldn't have had to change a thing, fulfilled the majority of our requirements, and I knew there was no way a listing this good was going to last but I tried to schedule a viewing anyway.  I requested the viewing directly through Realtor.com and got a quick response from the agent explaining exactly what I expected, that there were already a lot of interested buyers and offers were due midnight same day, to which I embarrassingly responded that we weren't at all prepared for this and don't know what we're doing.
Two things I learned from this: one, we need to get pre-approved so that we can act fast with a realtor when these kind of miracles come up, and two, competitive is an understatement.  It reminded me of when we showed up early to the open house of our current apartment and ten other people did too.  I wrote a check and filled out the application on the spot because the urgency and competition was so heavy (and hey, we got it!)  Missing out on the only house listing we've ever liked a lot reminded me of that experience.  So, the good news is we are on our way to getting pre-approved, connected with a realtor through Realtor.com, and are shopping for a mortgage lender to get our competitive edge on next time we are seriously considering a listing.
Truthfully the single most frustrating thing about all of this is how much these tiny, outdated, and poor condition LA homes are asking for.  It's dumbfounding, yet we remember here is the best place we want to be, and many others feel the same.  Ultimately, we're only leaving if we find a house that we like more than our current apartment, and we like our current apartment a LOT.  In a way that's both grateful and sad (weird?), it feels like we could stay at this apartment forever because it's been so tough to find a house, but I'm hopeful we can be patient and get lucky.  Luck must be a big part of all this, I learned that too!  Having a tool like Realtor.com has certainly eased frustrations and got us going in the right direction, making us way more confident about going on this home buying adventure.  Excited to share more on this as we continue.
Are you in the midst of a house hunt as well?  How has your experience been?  Have you used Realtor.com or downloaded their app?
This is a sponsored conversation written by me and brought to you by Realtor.com®.
Other Posts You Might Like