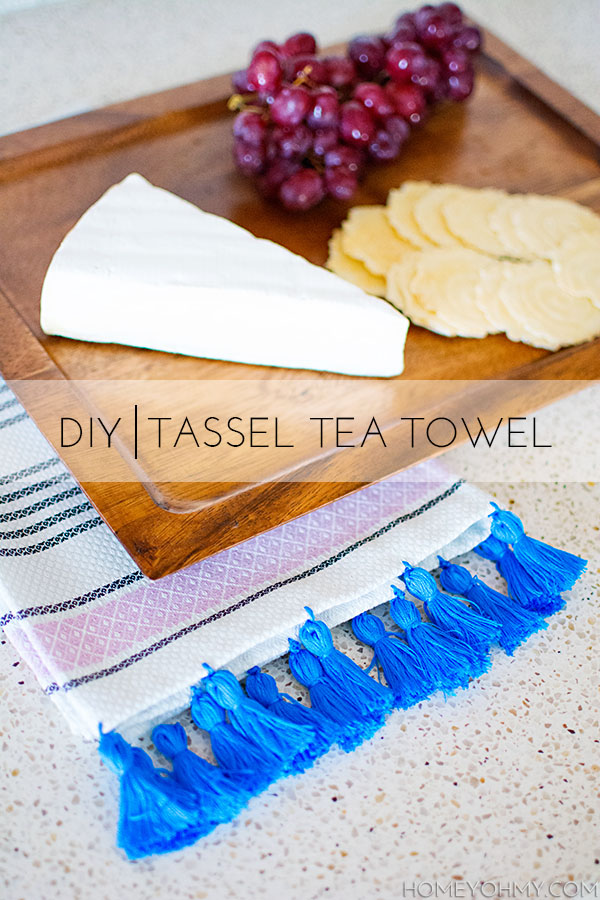 Maybe the summer season has something to do with it, but I've been quite the tassel fanatic recently.  I'm consistently drawn to these adorable embellishments wherever I go and am certain they have the power to make most everything cuter.
It was at Anthropologie where I was admiring a tea towel that had mini tassels along the edge, and like with a lot of things there, I put it back down when I saw the price.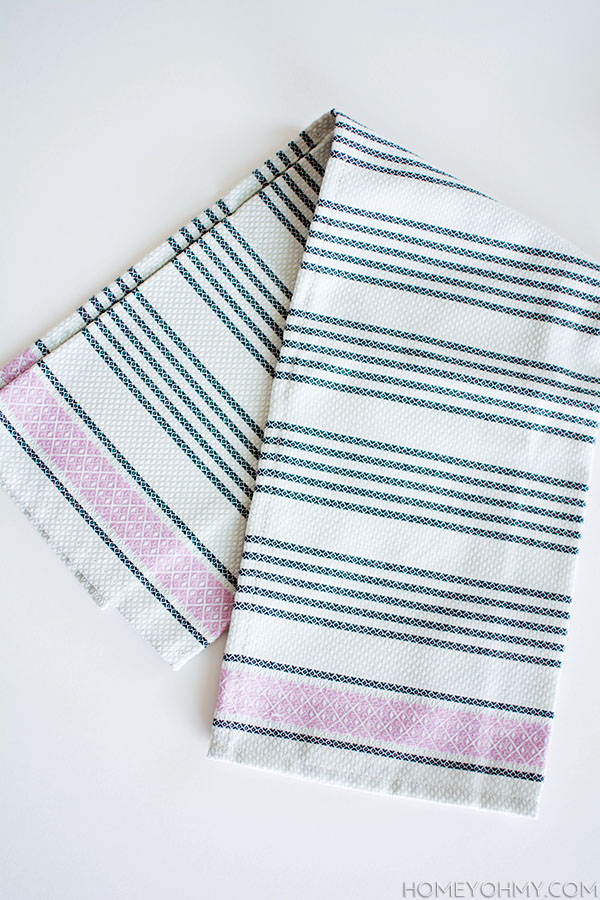 My eyes wandered over to this tea towel that was on sale for a third of the price, without any tassels, and to me the trade-off was worth it.  I would tassel-ify it myself.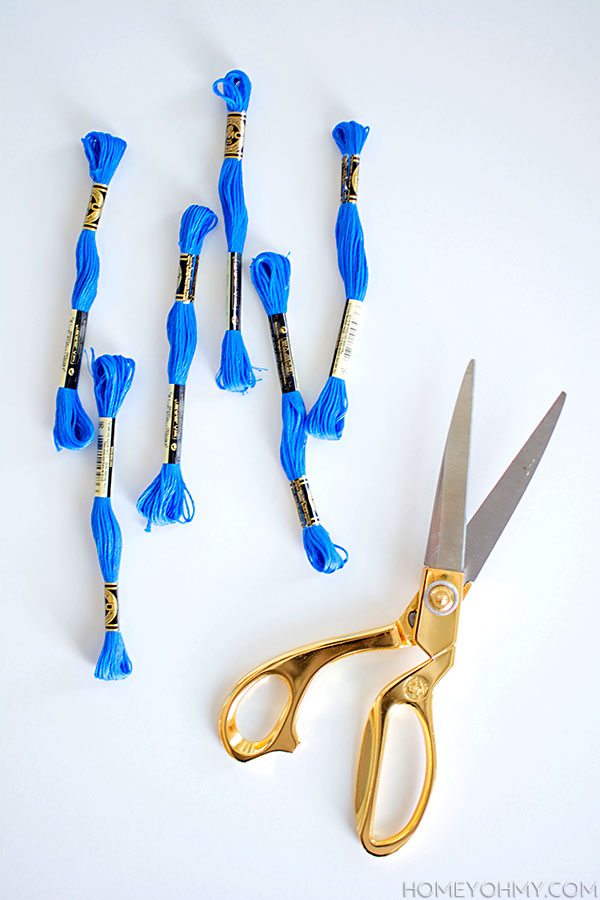 In case you aren't familiar with embroidery floss, let me assure you- it's very affordable, and at JoAnn's the color selection is diverse, meaning I spent an hour standing there contemplating the options.  Thankfully, I'm still happy with my choice to go with this beautiful royal blue color.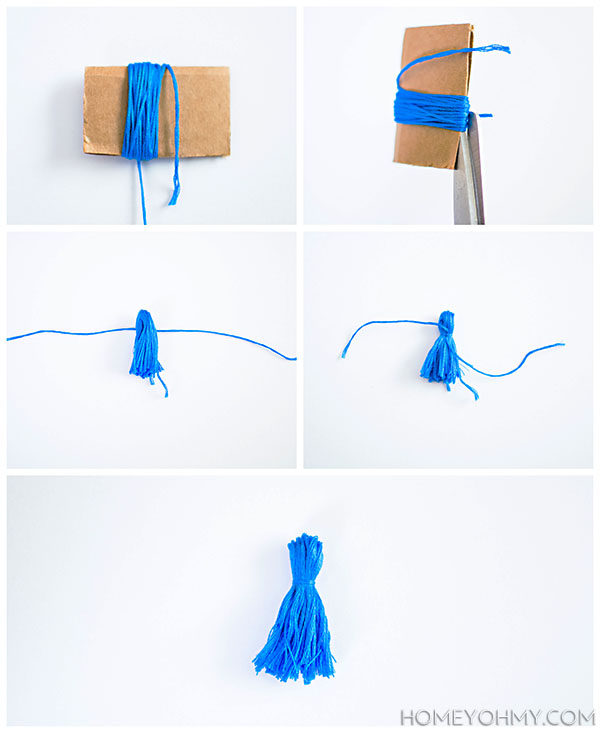 I cut out a small piece of cardboard and wrapped the floss around it about 30 times.  After cutting the floss down one edge of the cardboard, I laid down the folded strands on top of a piece of floss that I used to tie the head of the tassel.  Once double-knotted, I cut off any excess, scraggly ends.
With a threaded embroidery needle, I passed it through the head of the tassel then double-knotted it at the top.  I added a dab of super glue to the knot for what I like to call insurance.  Then, I sewed the tassel on to the edge of the towel, double-knotting and supergluing the knot like I did previously.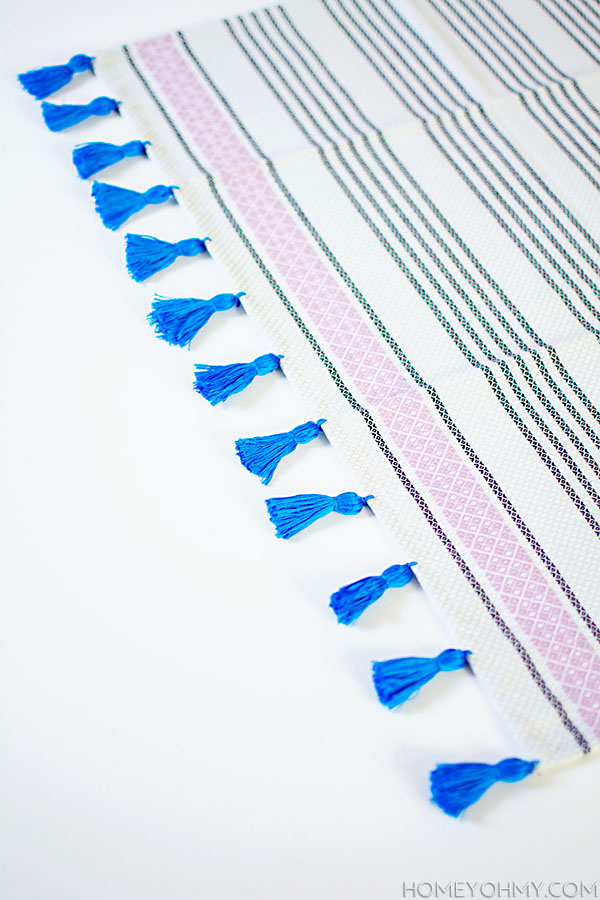 I repeated this all along the edge of the towel while watching Jimmy Fallon (doesn't he seem like the nicest guy ever?)
With the towel folded up, we have now entered tassel city.
This is definitely a decorative towel that I won't be mopping up any big spills with, and it's the first of its kind that I own, a nice departure from the rags we have hanging around the kitchen.  Funny how it took tassels to push me to get one!  Anyone else as smitten about tassels as I am??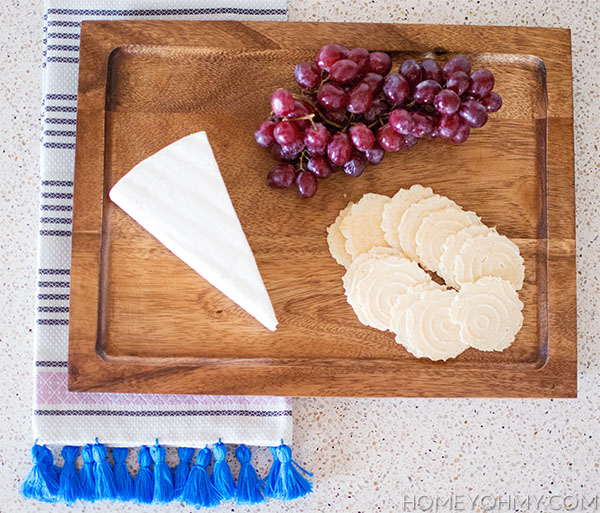 Nested wood tray set gifted by Red Envelope. 
Other Posts You Might Like