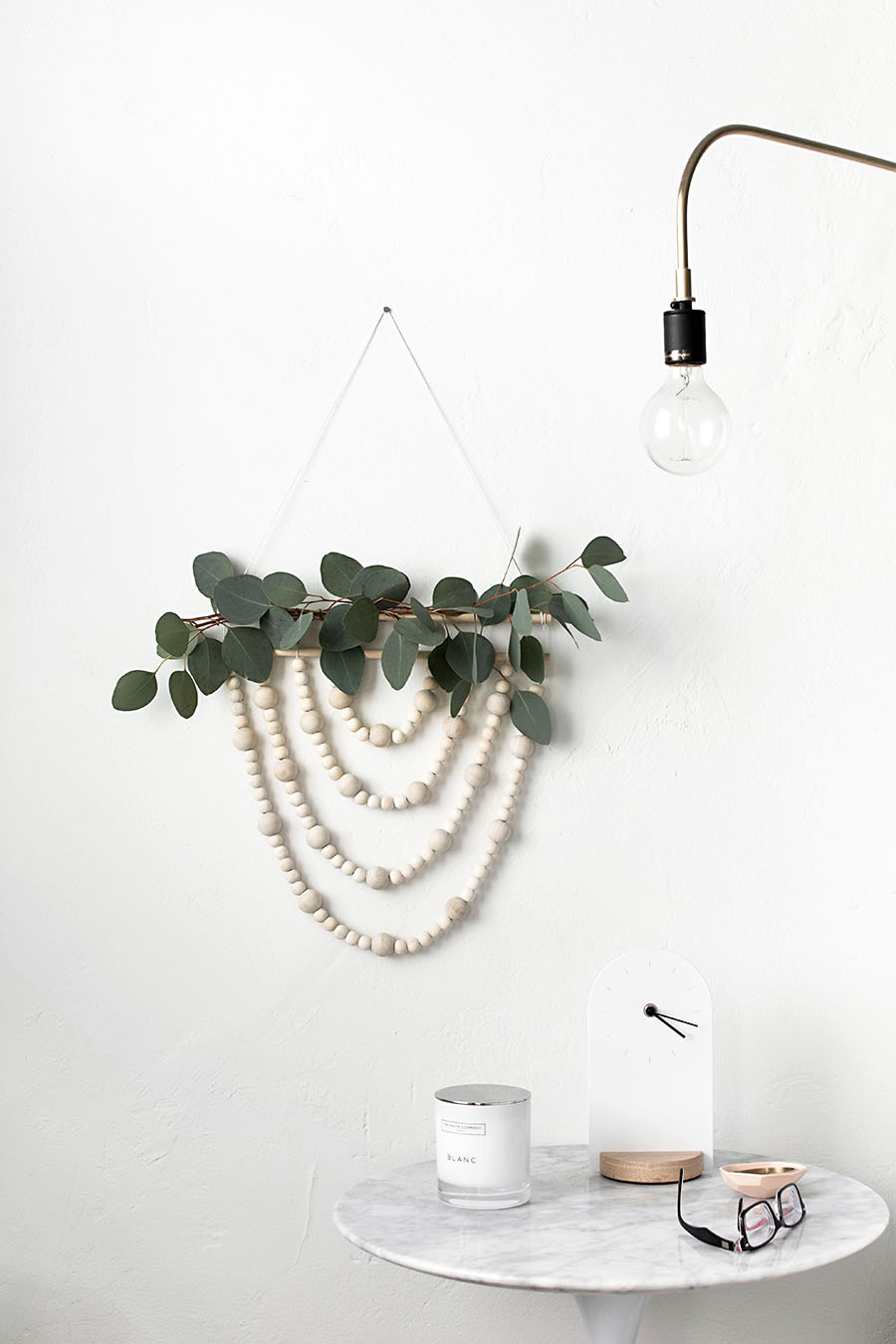 It's the best time of the year for many reasons, my favorite being that I love decorating for fall in a way that brings in more natural textures and foliage.  A wreath is a beautifully simple way to do this, and I took a modern approach by adding in wood beads and doing something different from the traditional round shape.  It's essentially a reusable fresh floral wall hanging, and I've partnered with Bluair, maker of Swedish designed air purifiers, to share the easy tutorial on how you can make one, too.
Materials:
-1/4″ wood dowels
–saw
–mitre box
-string
–super glue
-wood beads (I used 1/2″ and 1″ beads)
-greens/floral
–floral wire
Cut the wood dowel with a saw into two 13″ pieces.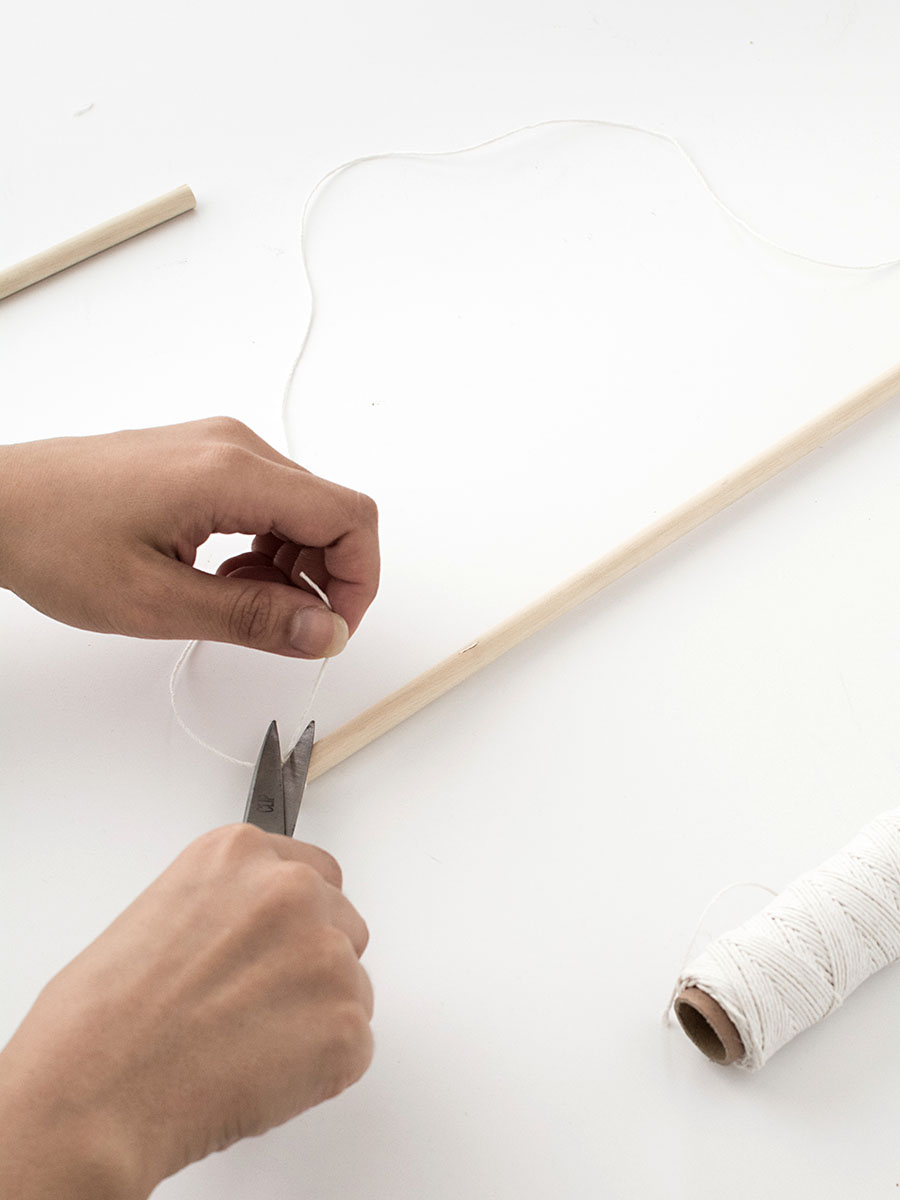 Tie each end of a piece of string to each end of a wood dowel.  Double knot and apply super glue to each knot after cutting off excess string (repeat this step every time you tie a double knot with the string).  This will be what your wreath hangs from.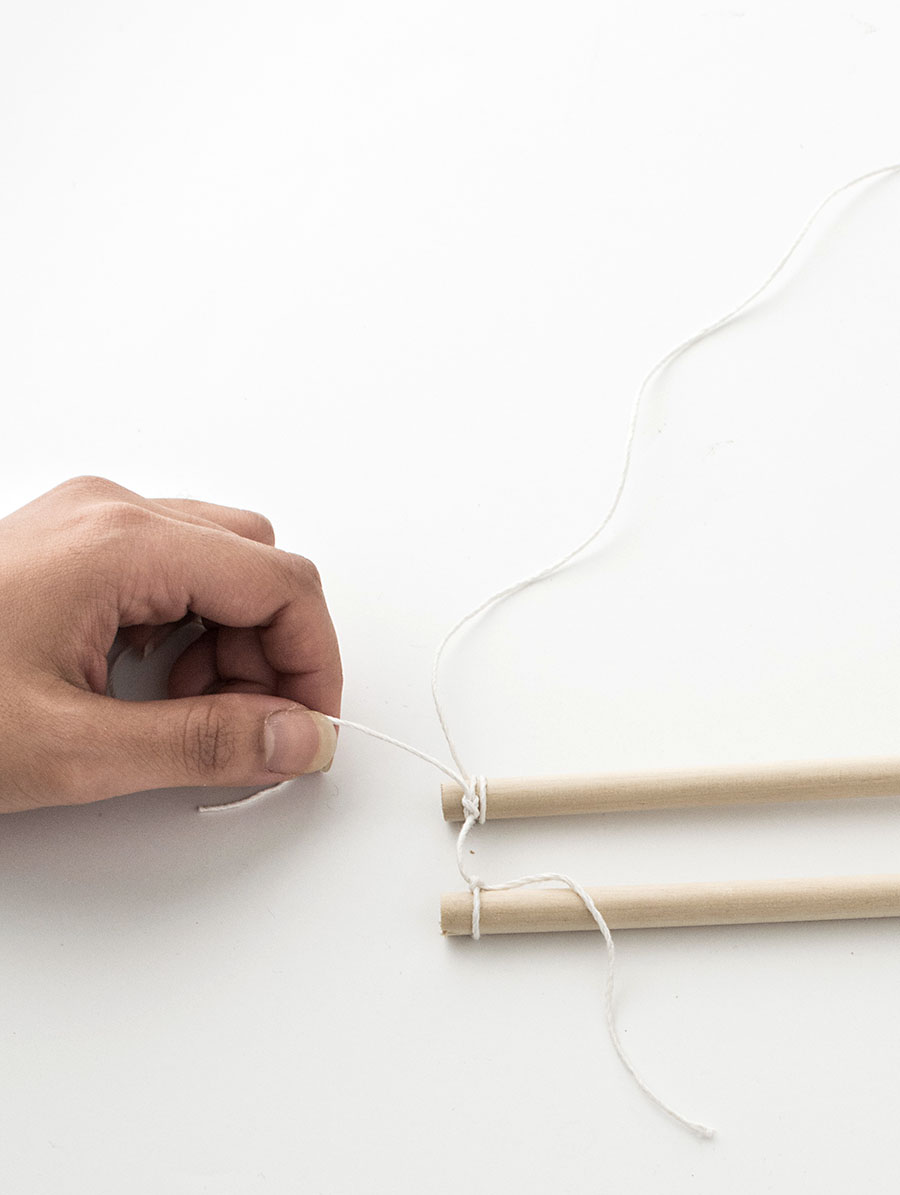 Use more string to tie a double knot at each end of the second dowel to hang about 1-2″ below the first dowel.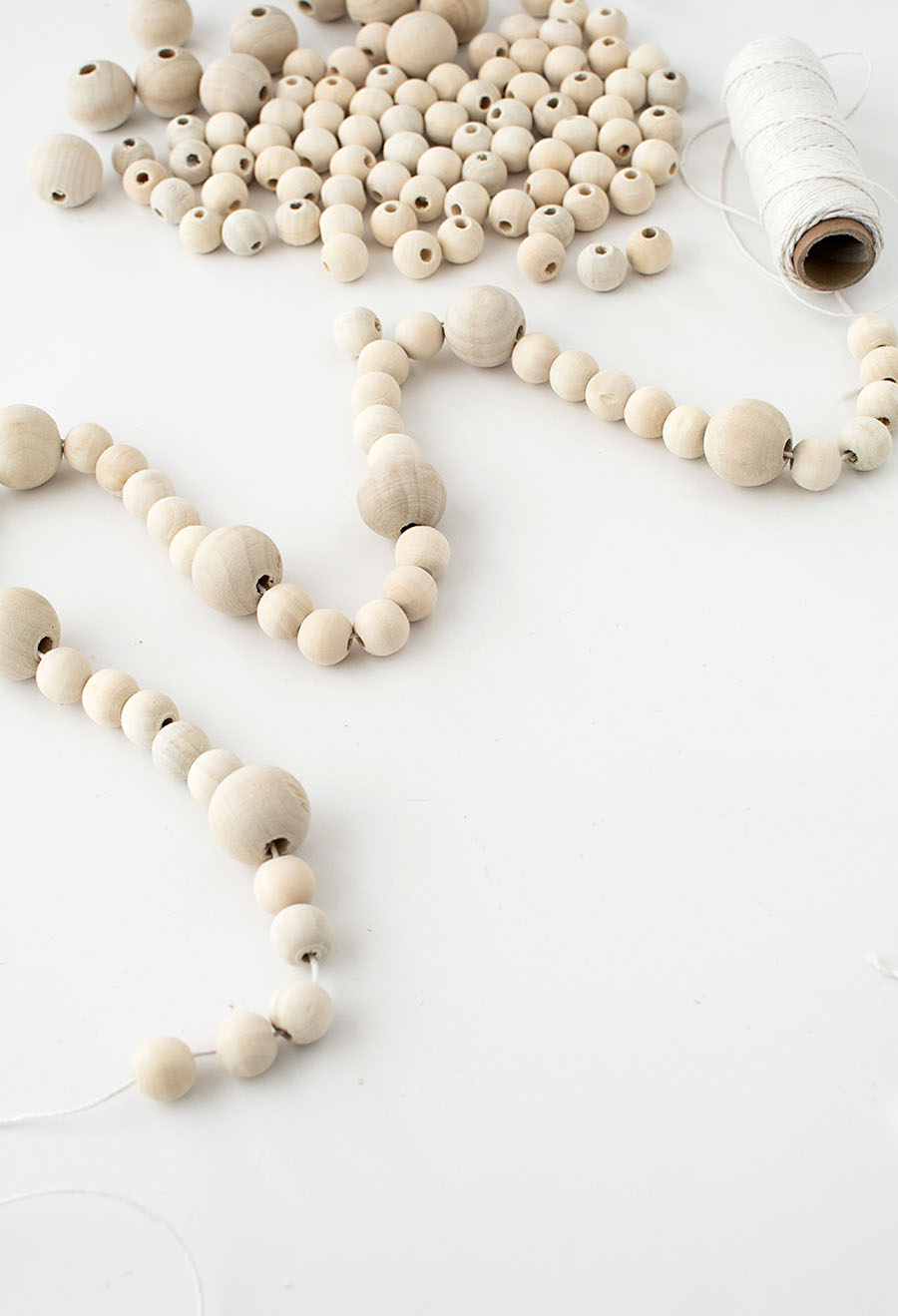 String your wood beads in any formation you'd like.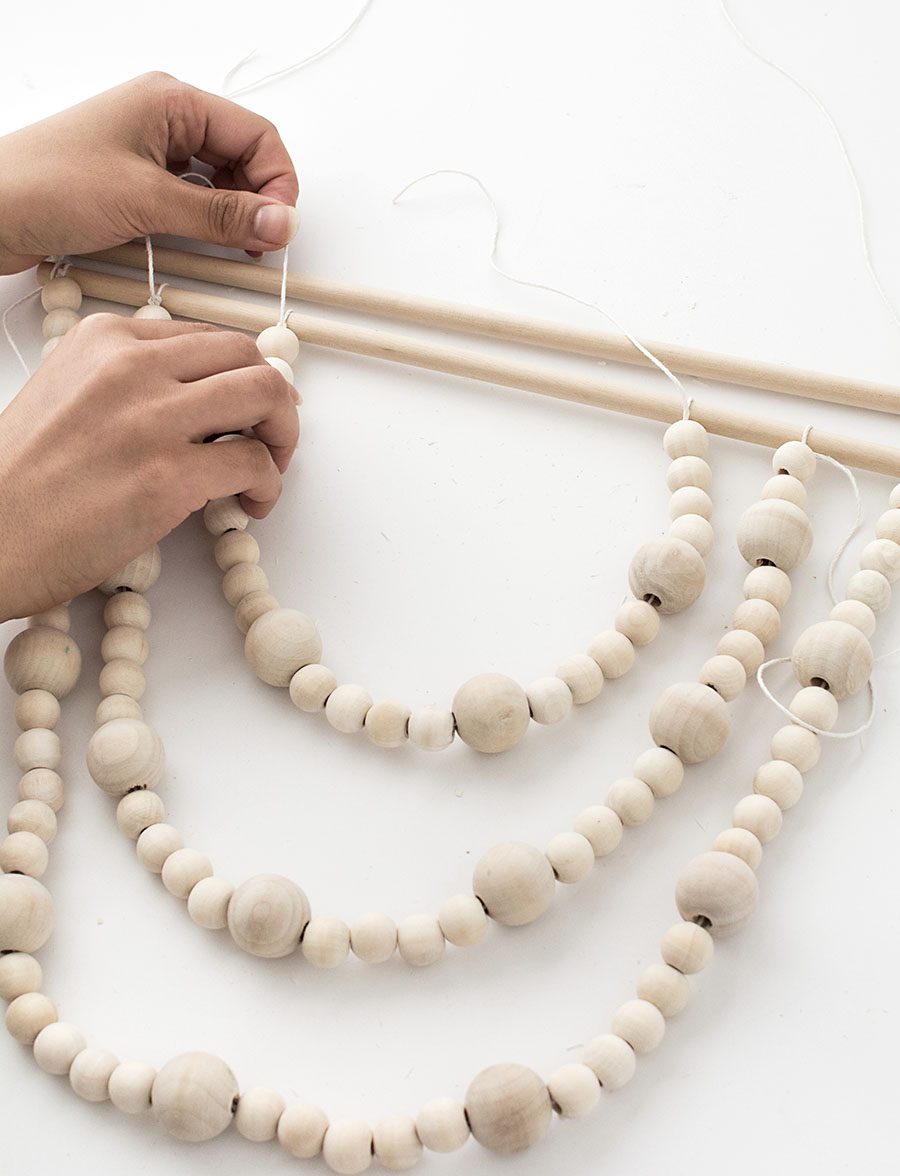 Lay each string below the bottom wood dowel to determine your desired lengths, then double knot each string to the dowel.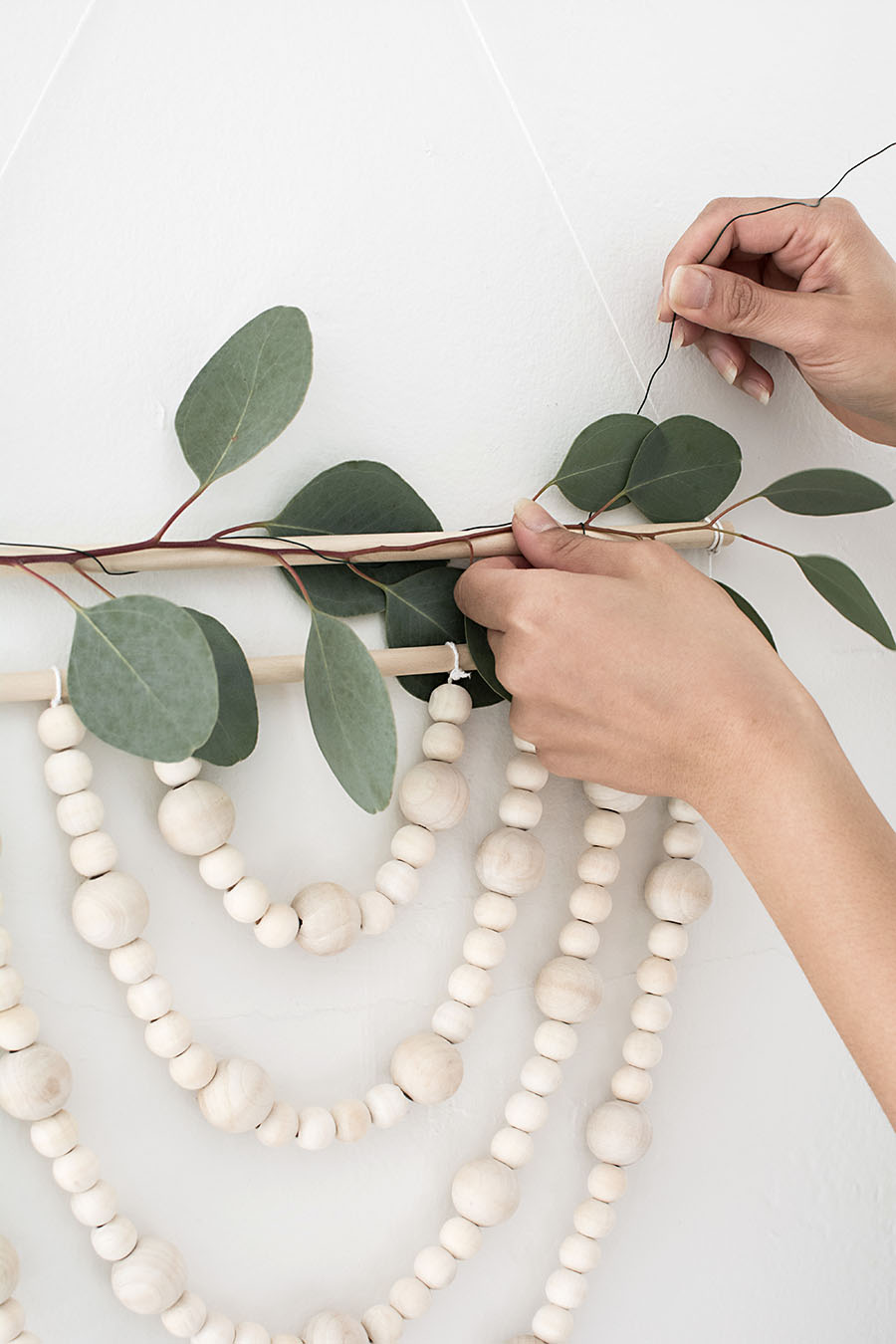 Use floral wire to tie your greens or florals to the top wood dowel.  Greens will last a bit longer, but the great thing is that you can switch it out as often as you'd like, or do without any florals for a perfectly simple wood bead hanging.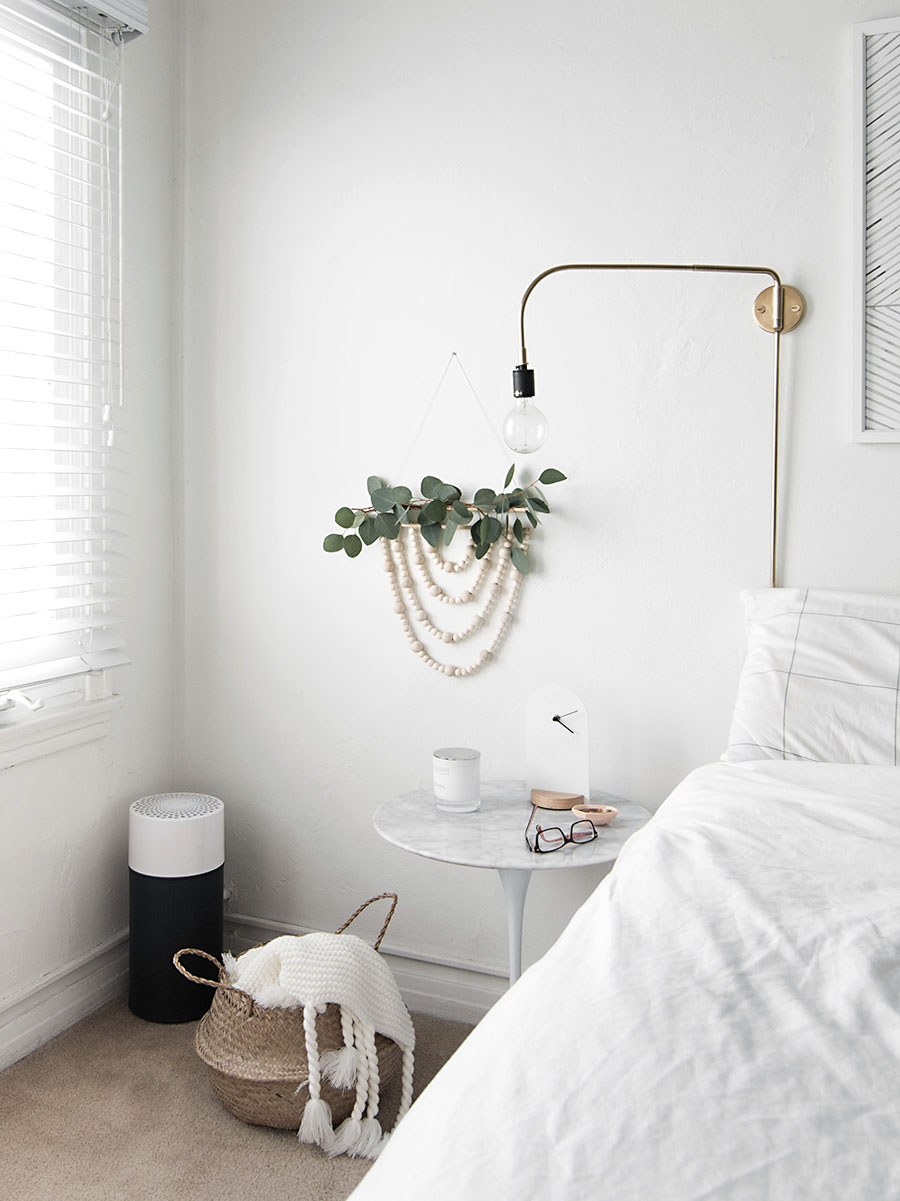 I hung the wreath at my bedside as an alternative to the vase of fresh flowers that I usually keep on my nightstand and I wouldn't mind it staying there forever.  I'll definitely be moving it over to the dining room later though for this year's Friendsgiving celebration.  Yes to versatility!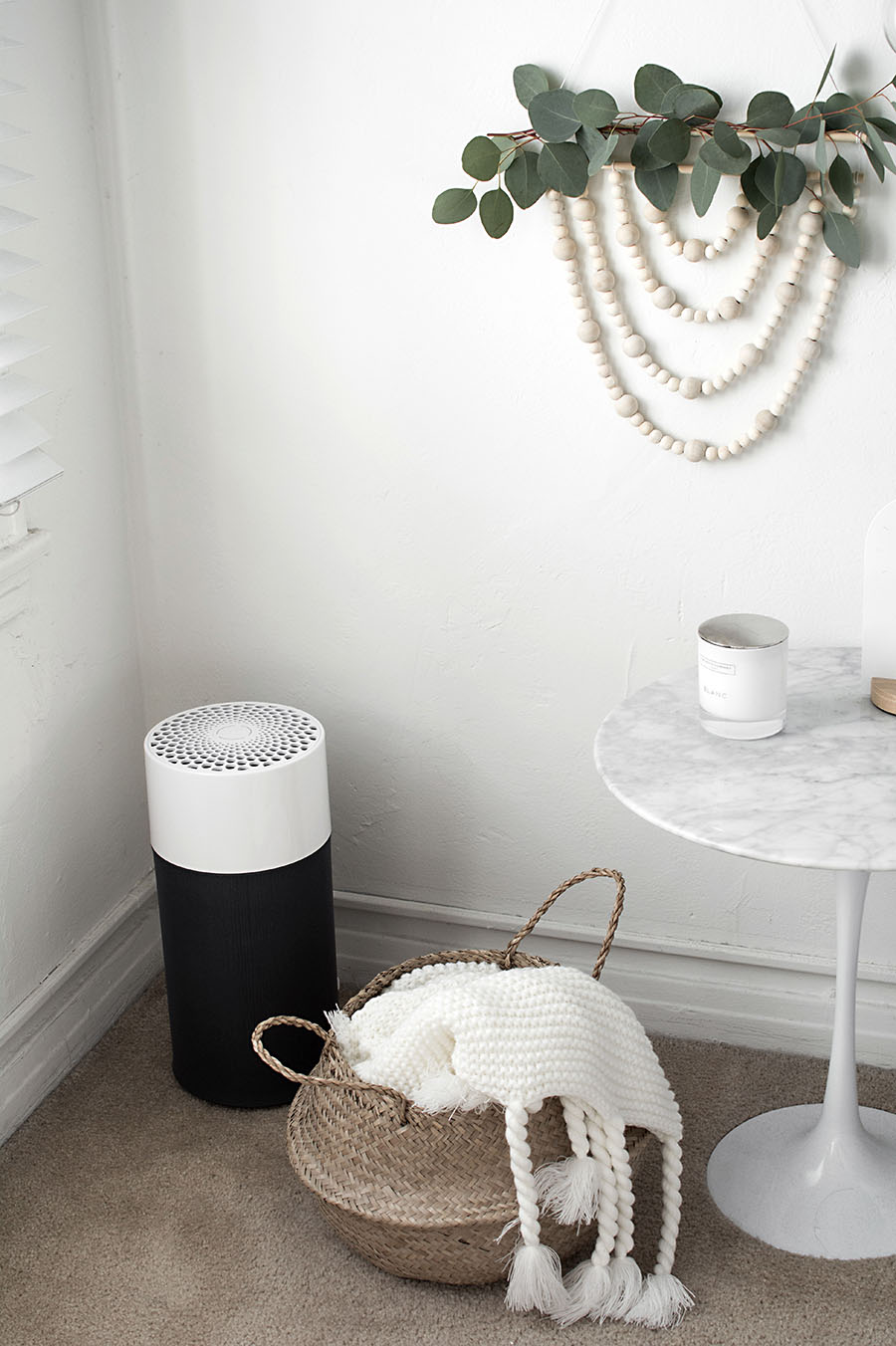 That stylish object in the corner is a Bluair Blue Pure 411 Air Purifier, a timely addition to our home with all the fall projects increasing indoor allergens and the more limited air circulation during this time of year.  It removes airborne particles (dust, sawdust, pollen, pet dander, etc…) and my favorite part is that it's QUIET.  When I first plugged it in I thought it wasn't working, but if you put your ear right up against it you'll hear a faint whirring sound.  Forgetting that it's there and it being compact and minimal in design is everything I needed to start incorporating air purification in our small home that has poor ventilation.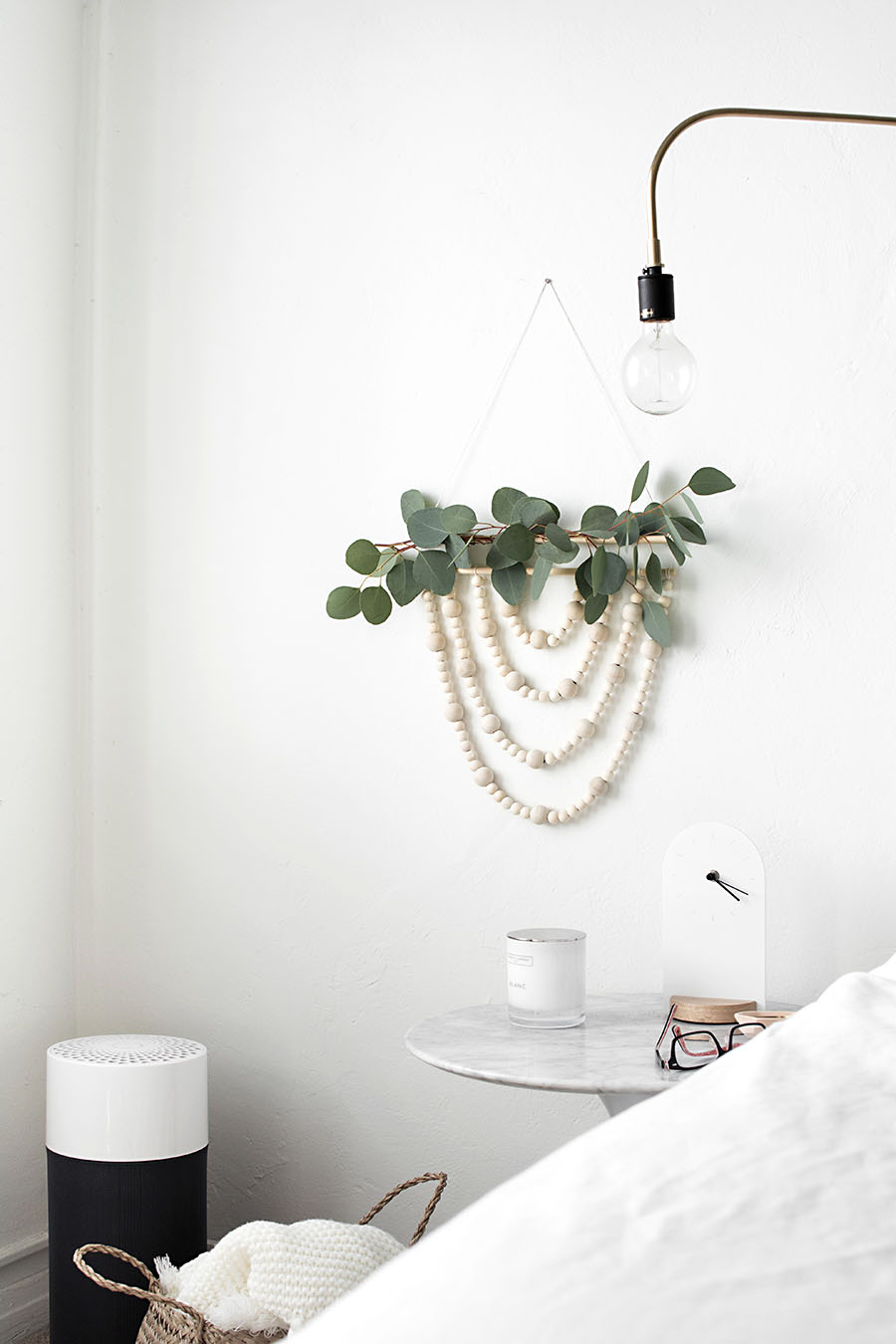 Check out Blueair's Blue Family of purifiers to see which one would be a great fit for your home, now available at Home Depot.
Have you started any fall projects or have any you want to do?  Feeling overjoyed about it being fall, like I am??
This post is sponsored by Blueair.  Thank you for supporting partners who help bring you fun and inspiring ideas to try!
Other Posts You Might Like