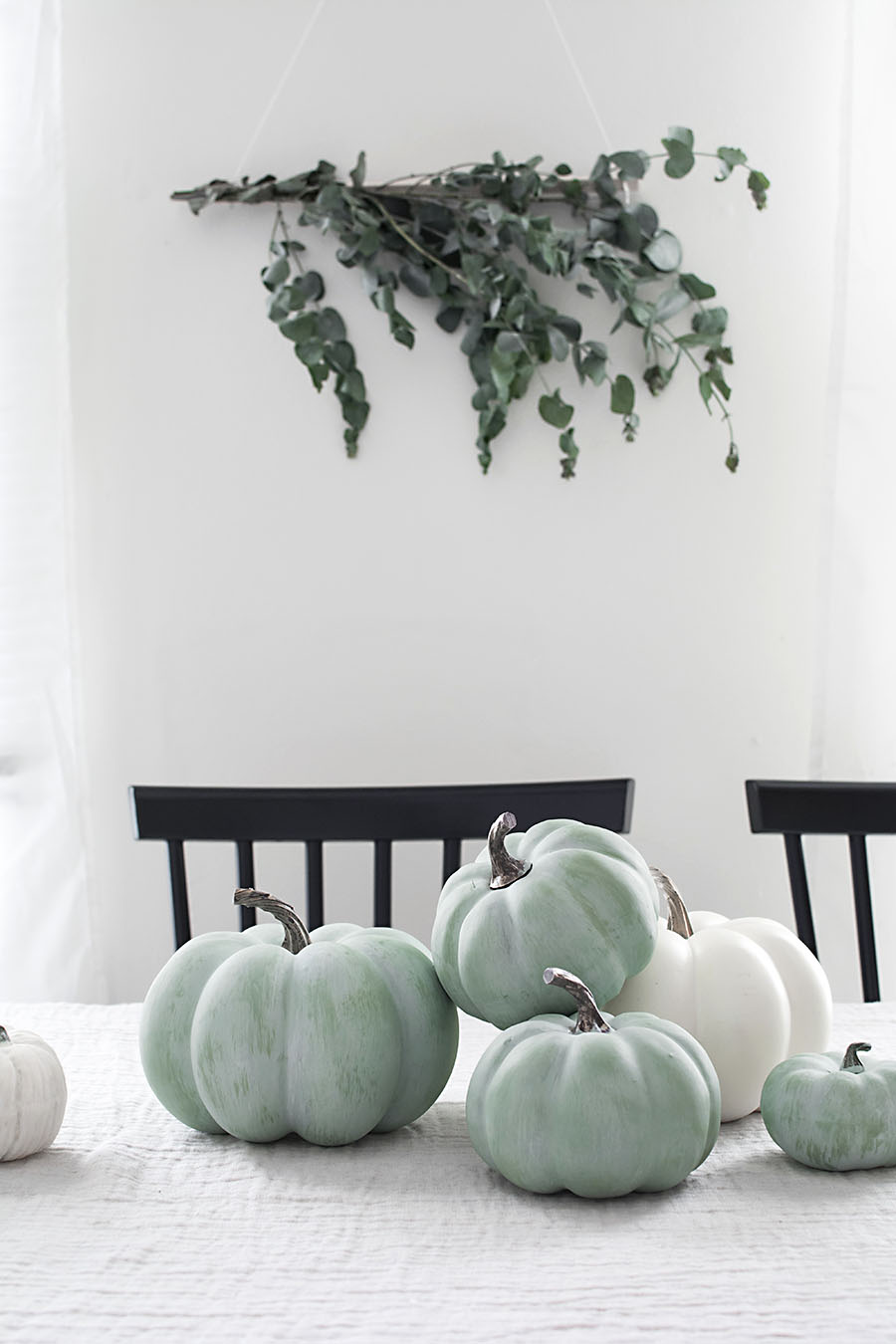 You know those pretty powdery pastel-hued grayish jade heirloom pumpkins?  I don't think I've ever seen a real one in person and I'm guessing I would if I drove out to some pumpkin farm 100 miles away, but I'm not going to do that.  Instead I painted craft pumpkins a similar chalky shade using a technique to create a more realistic finish for this month's Michaels Makers challenge.  10/10 times I'd prefer to use real pumpkins, but the nice thing about using craft pumpkins is that you can save all that hard work and reuse them every fall.  That means you'll never have to go to that far away pumpkin farm that maybe doesn't exist, nice!  Here's how.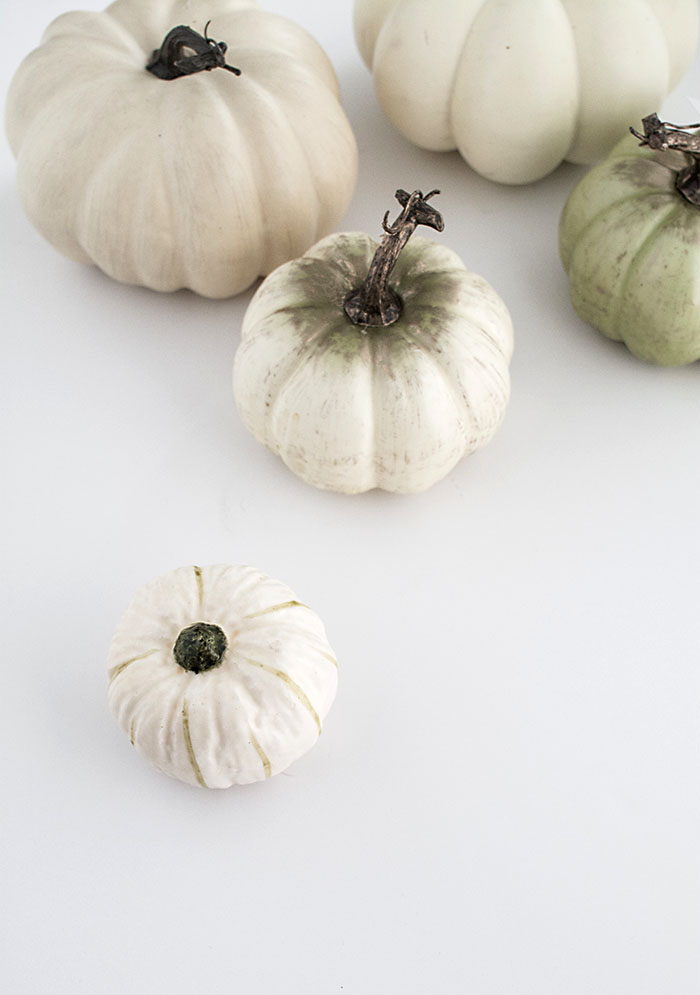 I used an assortment of craft pumpkins from Michaels in the lightest shades possible so that I wouldn't have to paint additional coats to cover a dark base color.
With a foam brush, paint 3 coats of Martha Stewart Paint in Eucalpytus with complete drying time in between.
Next is the dry brushing.  Lightly dip a bristle brush into Americana paint in Cactus and wipe off as much excess paint as possible onto a paper towel.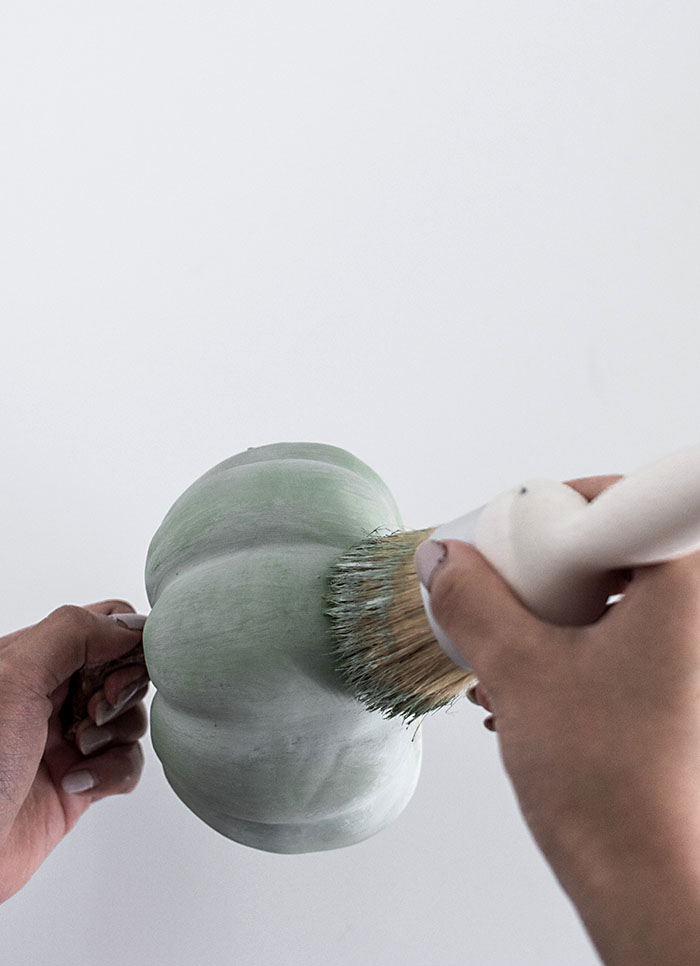 Gently brush whatever paint is left on the brush all over the pumpkin.  The streaky results create texture and dimension that help make the pumpkins look a little more realistic.  If you accidentally apply too much of the Cactus paint, go over the area with the Eucalyptus paint and let dry before trying again.
That's all there is!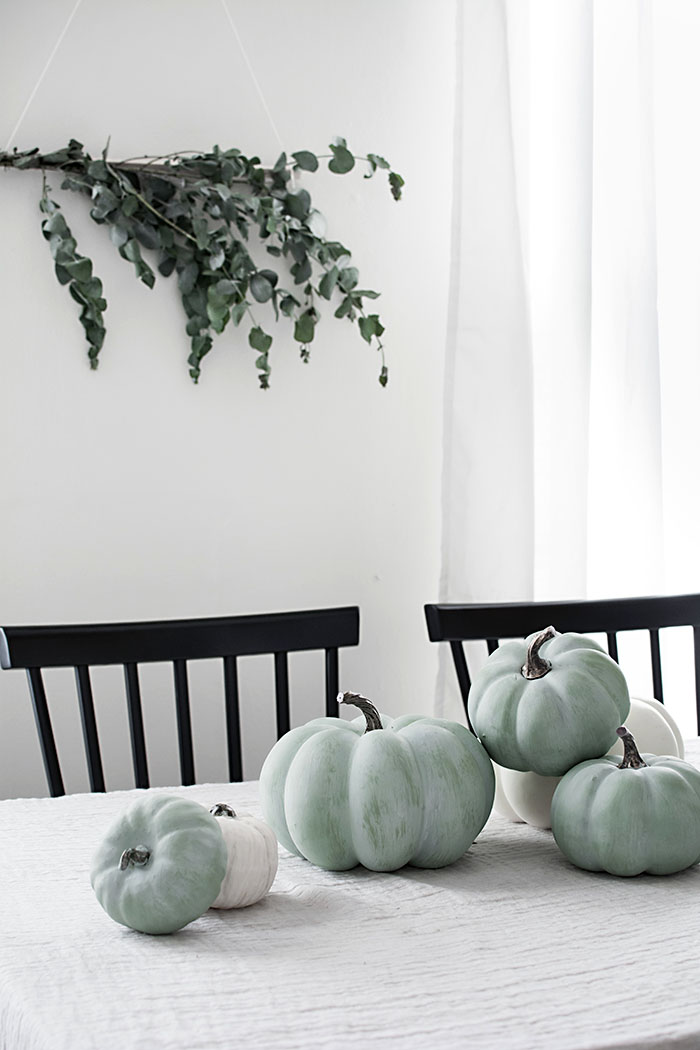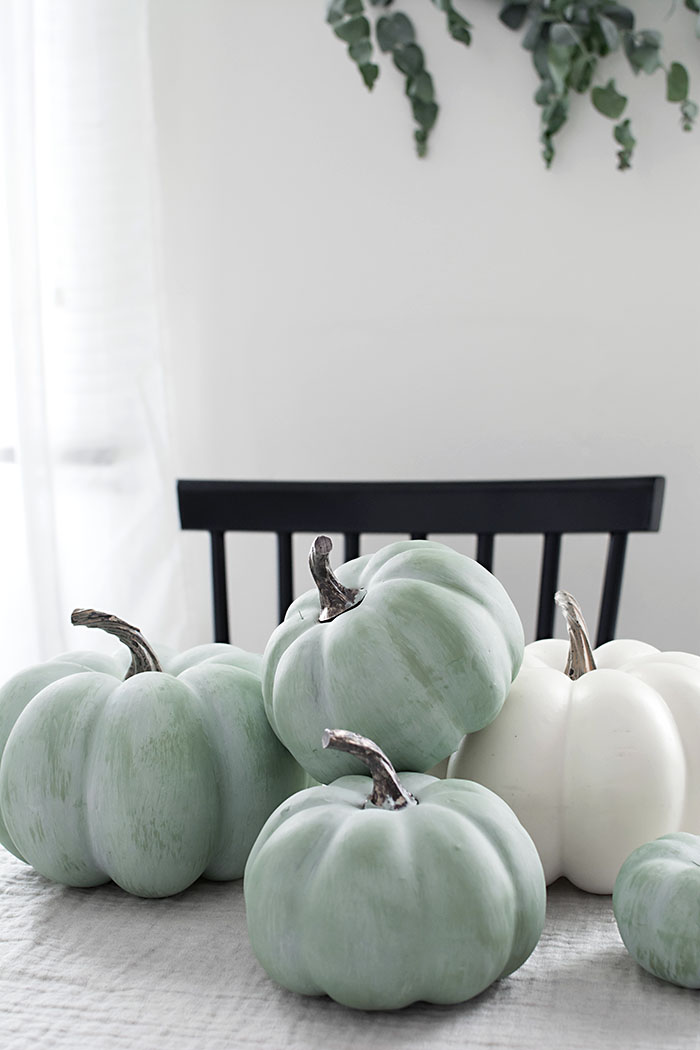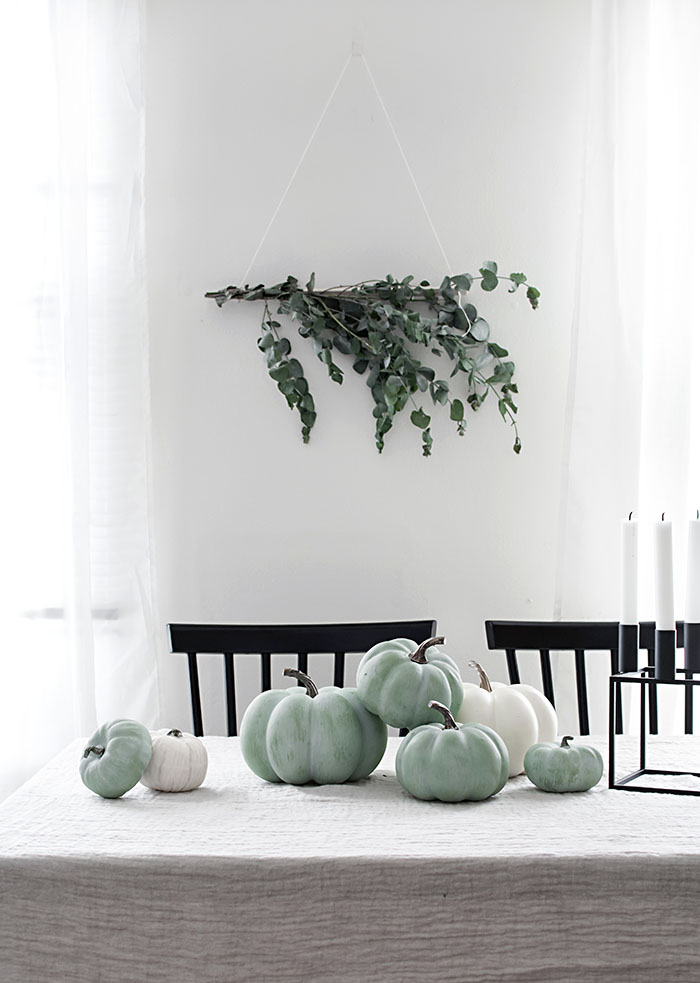 I plan on playing more with color this fall and have been dreaming up table scape ideas for Thanksgiving, which I look forward to ALL year.  The best time of the year is here, guys.  What are you looking forward to this fall?
Other Posts You Might Like