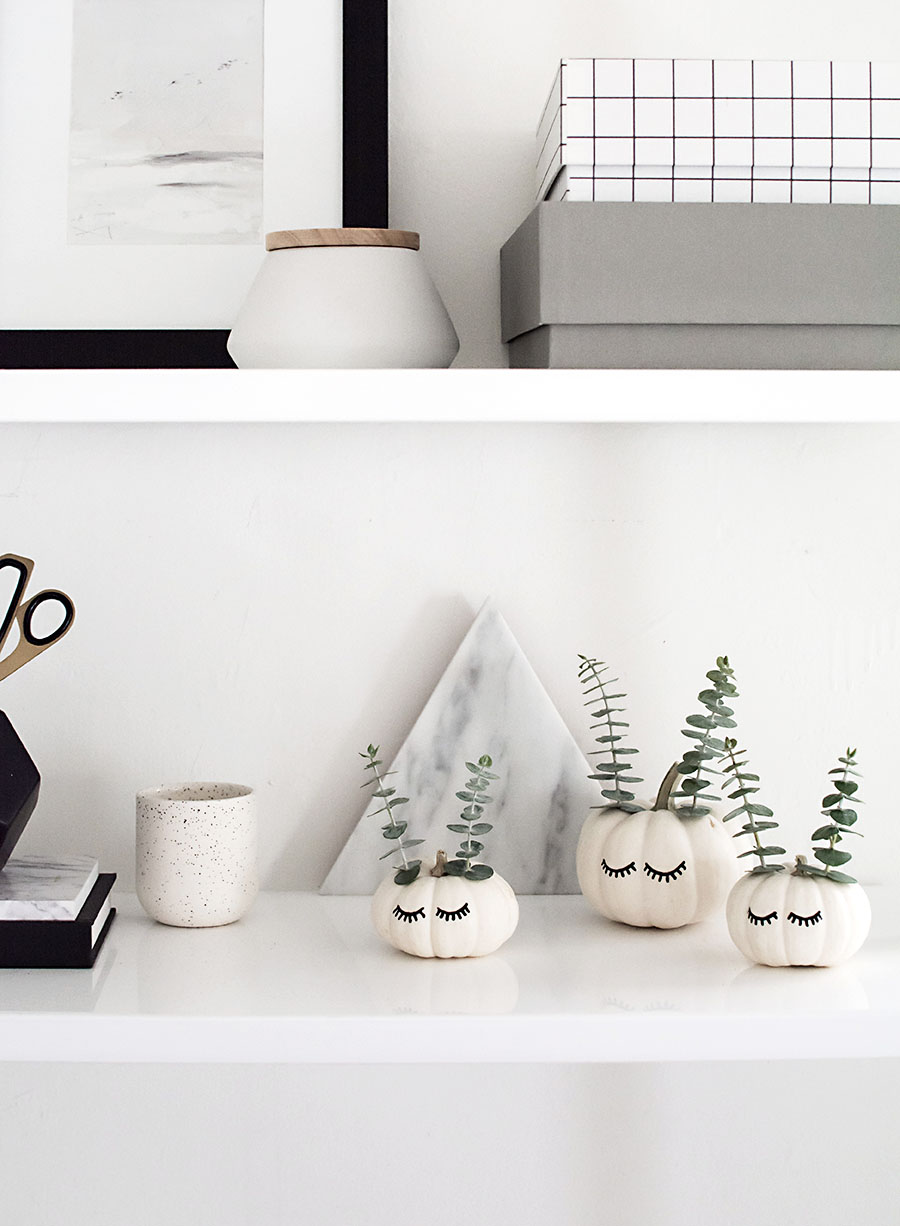 Let's try something fun and cute and kinda whimsical that started somewhere totally different but now we're here and it's very very easy.  Originally I had thought these would be floral decor, then after inserting two eucalyptus branches saw that they looked like antlers, or bunny ears, and then the face just had to be added on.  So what are they?  I still don't know, but they're cute.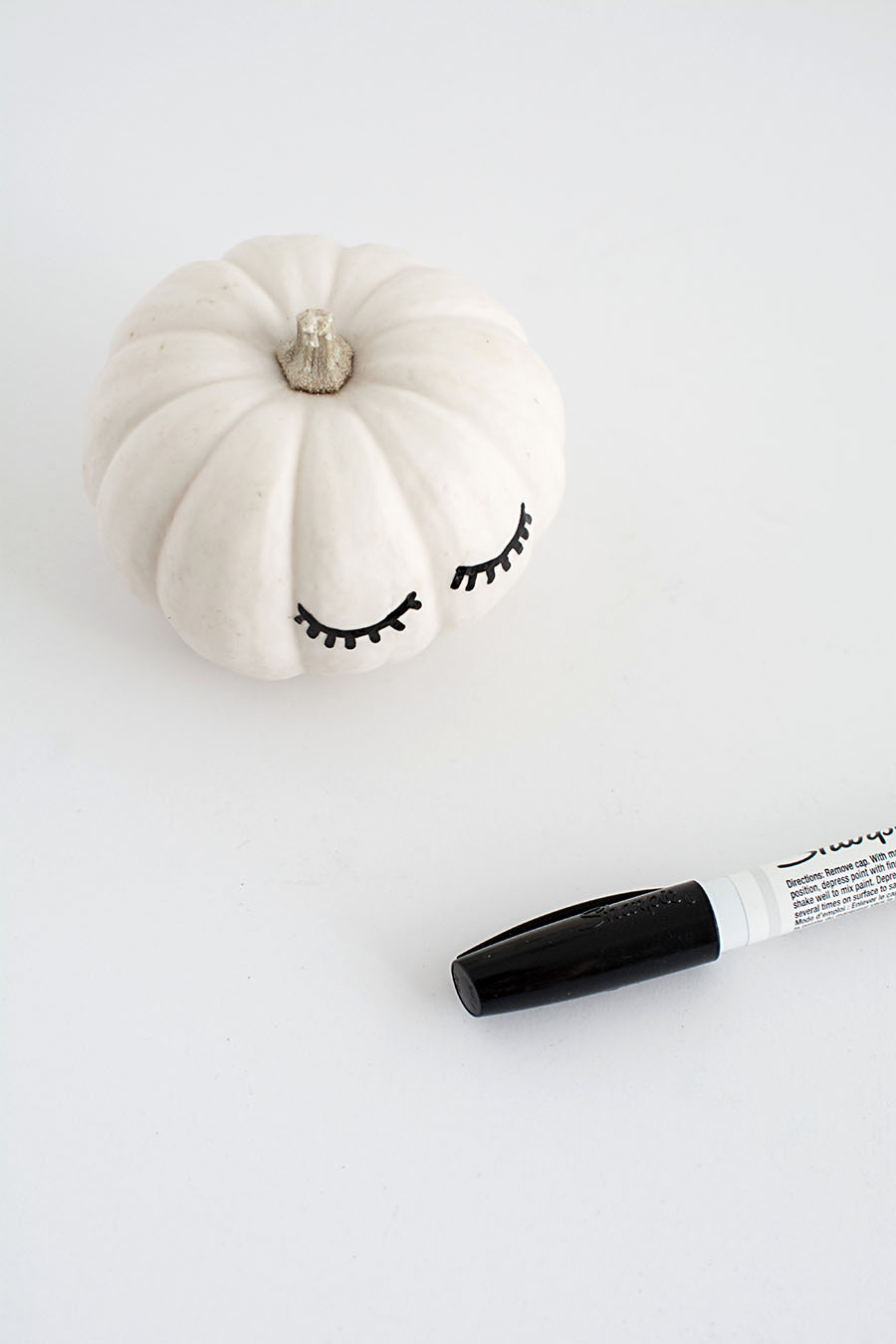 I started with drawing on the eyes with a paint pen since this makes it easier to get the placement of the holes rights.  It's also best to draw them on the flat portions of the pumpkin rather than across any of the ridges.
Using a drill with a 3/16″ drill bit, I drilled two holes at the top of the pumpkin a little off to the side of each eye.  A drill is definitely not necessary, it's just what I had on hand.  I'm sure there are simple pumpkin carving tools that can get this done.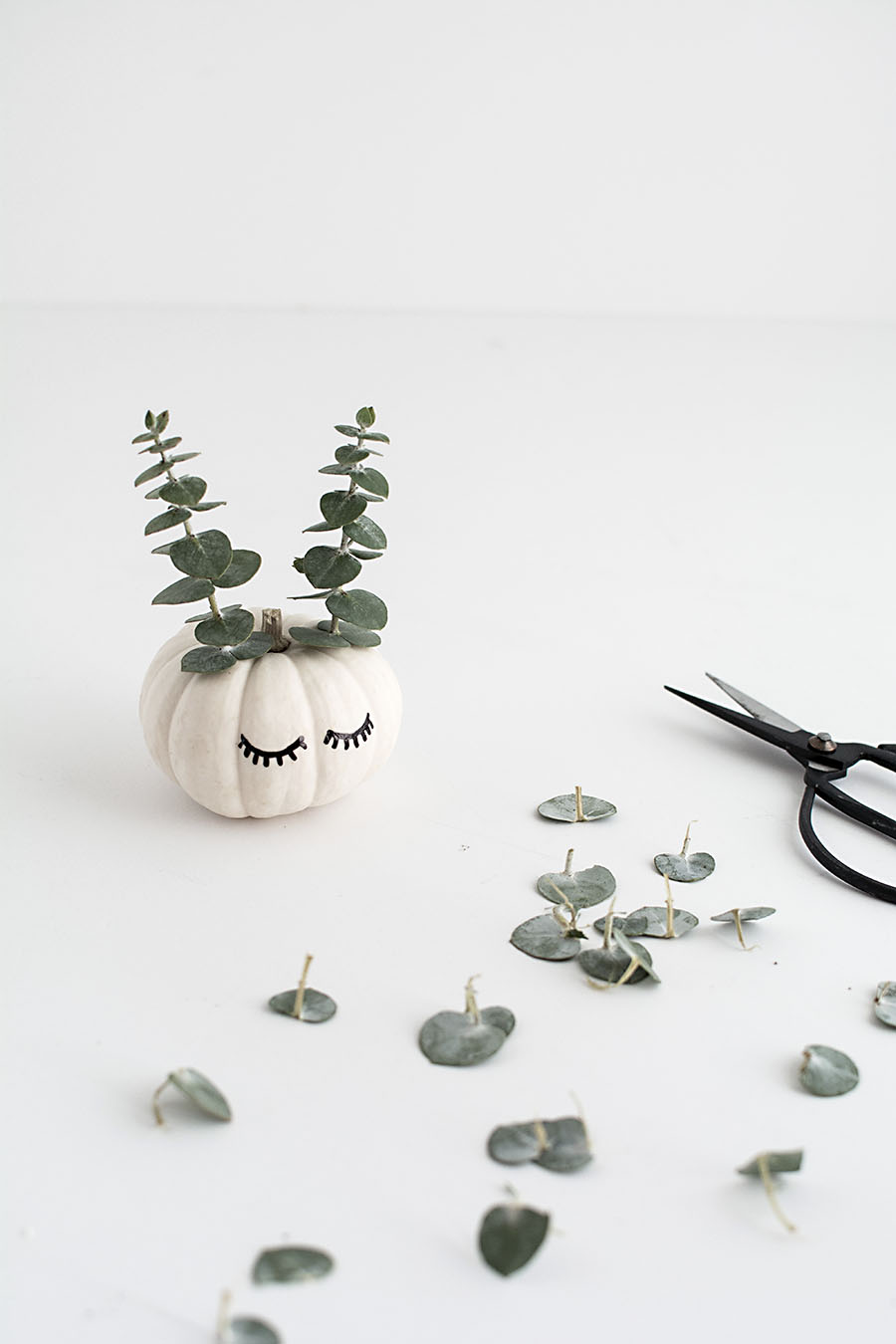 Eucalyptus is going to be around here a lot, guys,  It's my favorite for fall, and at all times, ha.  After cutting down each branch to the height I wanted, I ripped off the leaves at the bottom so that the stems would fit into the holes.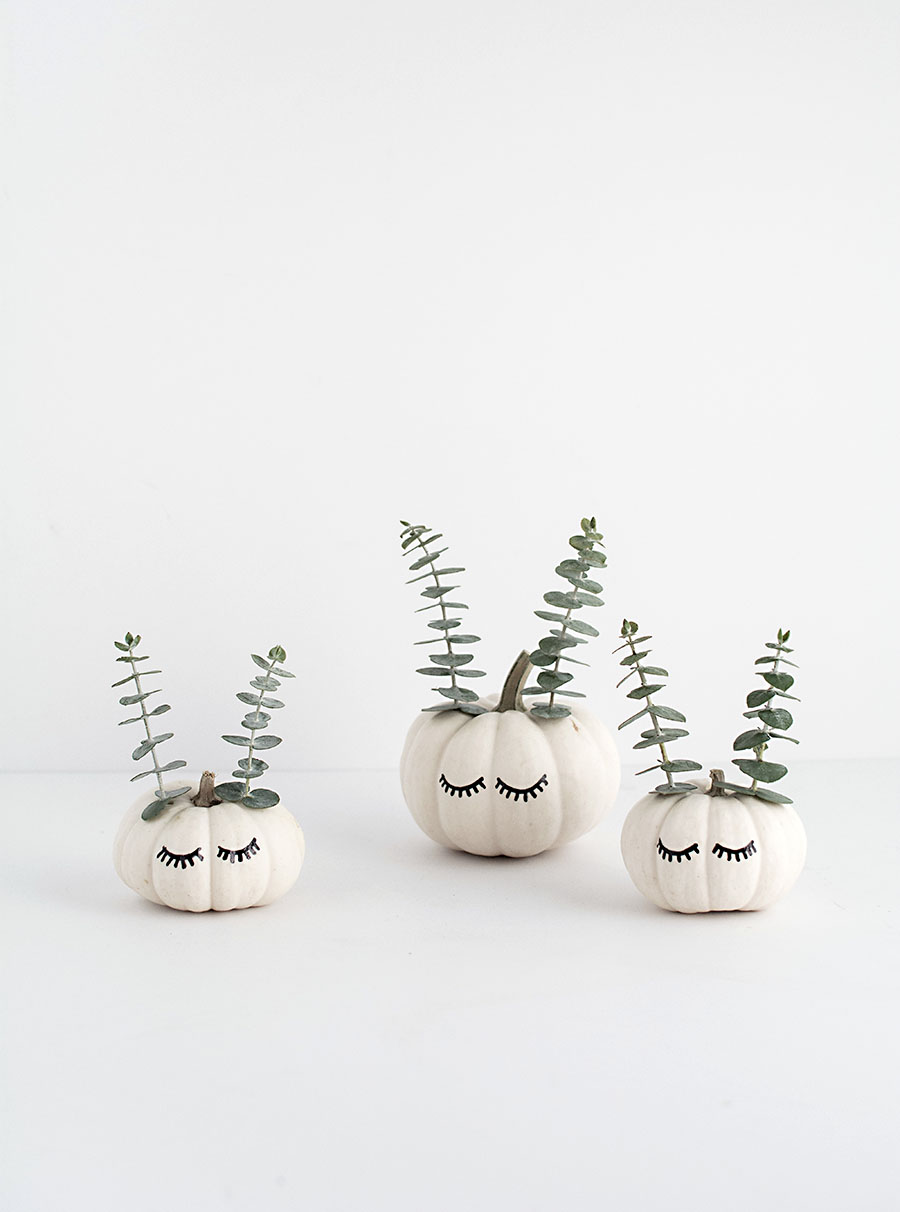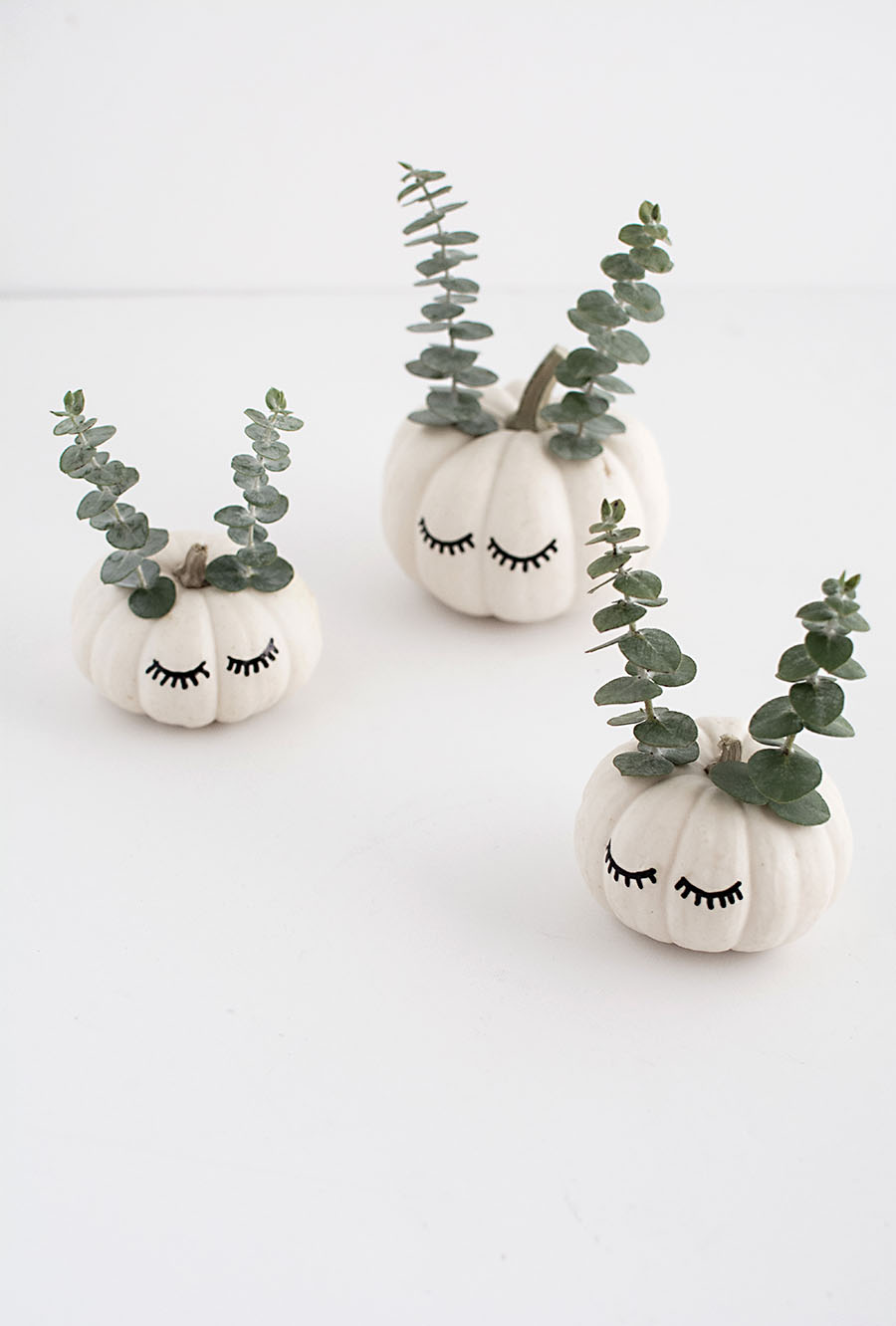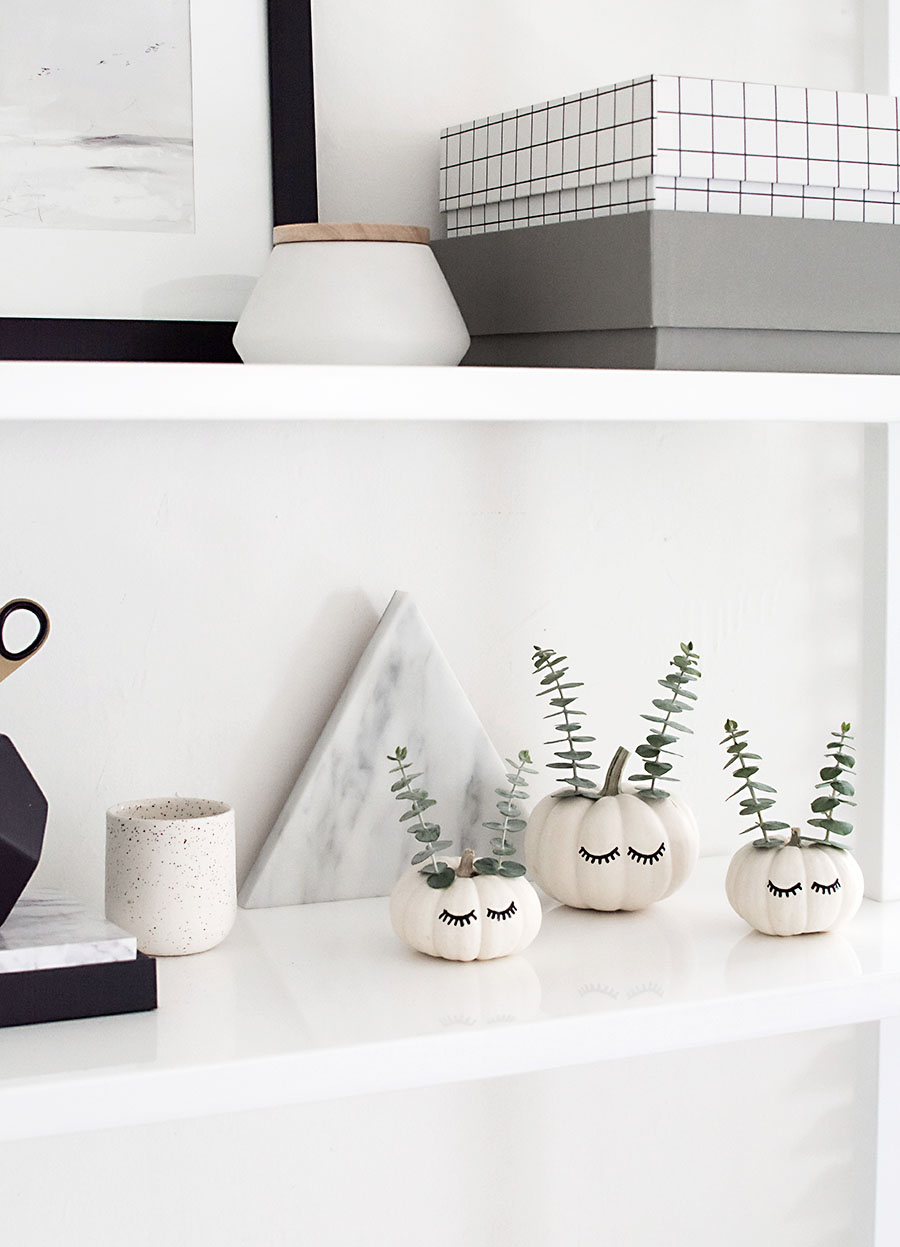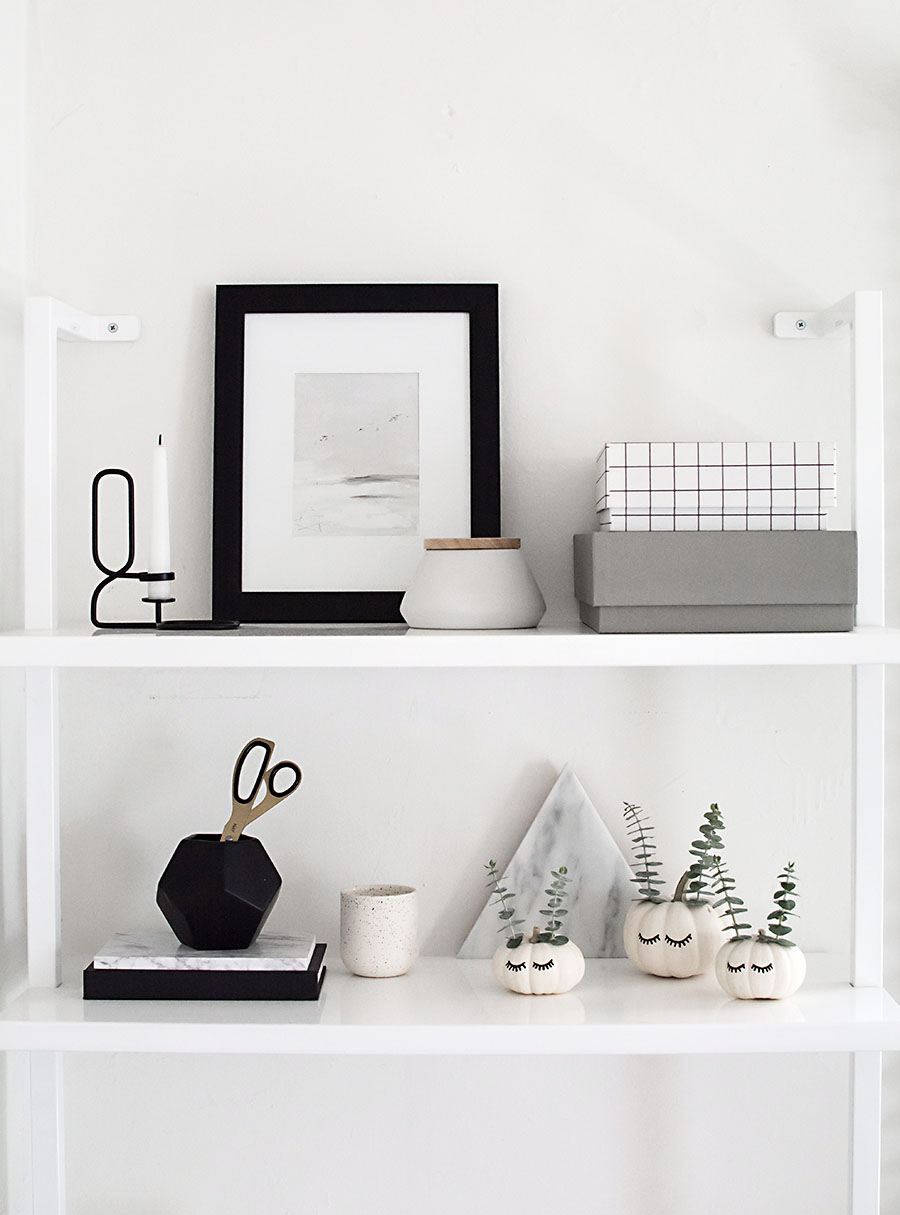 I've often referred to pumpkins as babies, so these are pretty appropriate for that sentiment.  I imagine these looking adorable in a nursery but I'd also say they're perfect for anywhere that needs a desk pet.  I not so surprisingly kept them white after trying a few different colors, but you should totally try different colors if that's in your heart.  I'd stick to florals that dry well or faux ones since these pumpkins don't work as water-filled vases.  You can still use fresh florals but they won't last long, and the pumpkins themselves should last as long as any carved pumpkin, and probably longer because the holes are so small.  Drilling holes is also not necessary.  Using a glue gun to stick on the eucalyptus by the bottom rung of leaves would work, too!
Other Posts You Might Like