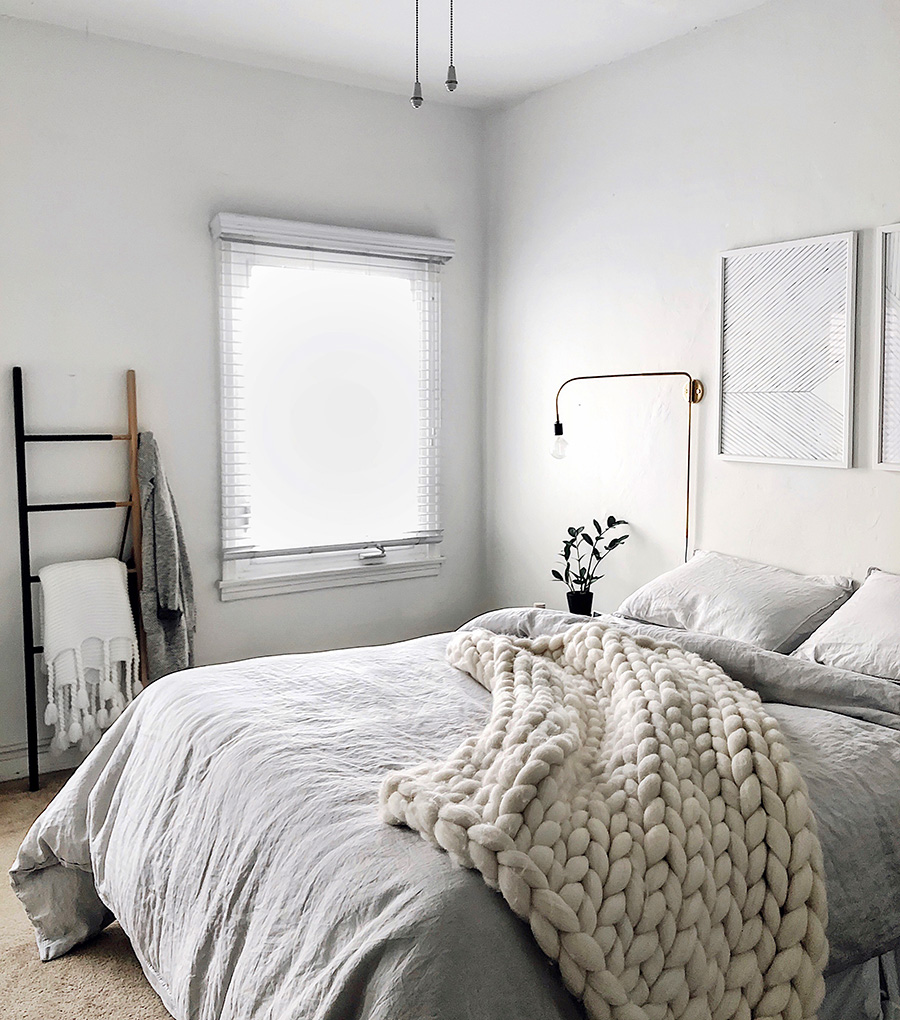 Some of my favorite things during the month of April!
LINEN BEDDING (find it here)
I've already screamed it from the mountain tops that I love linen bedding and now know that I love it maybe most in this gorgeous light gray color.  This is our second linen set from H&M, the first one being white, and you know I went with a second set because I loved the first one so much.  Can't beat the price for how comfortable and well these hold up + how beautiful they are, though I wish the set came with a fitted sheet.  I know the crinkly wrinkles in linen drive some crazy, but it gives me relief that the wrinkles are supposed to be there and I roll with the "organic" look.  There are few things I enjoy less than ironing bedding.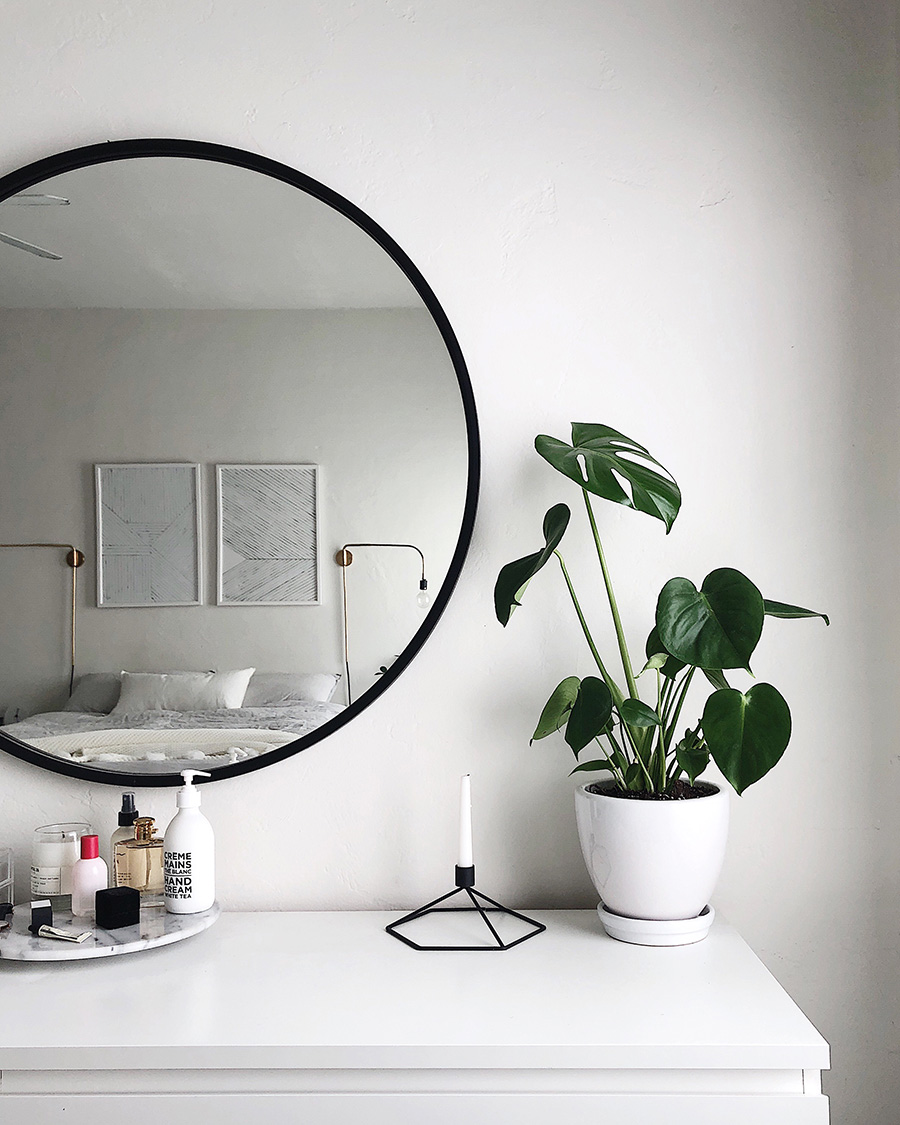 MONSTERA PLANT
We had an enormous one in the living room that a few people on IG so thoughtfully asked if I still had because it was no longer in my photos and I'm still sad to say we had to let it go.  Your first guess should be that we killed it, but it was the complete opposite- it was doing TOO well (I think the secret was lots of light in front of an East facing window).  It started invading our space and getting too big to manage.  It would seem that getting another one doesn't make sense if I don't want to be in that situation again, but frankly I missed it, and it took almost 5 years to get to that enormous size, plus I'm starting way smaller this time and hope there will be many more years to enjoy together.  For now it's fitting in perfectly here on our bedroom dresser.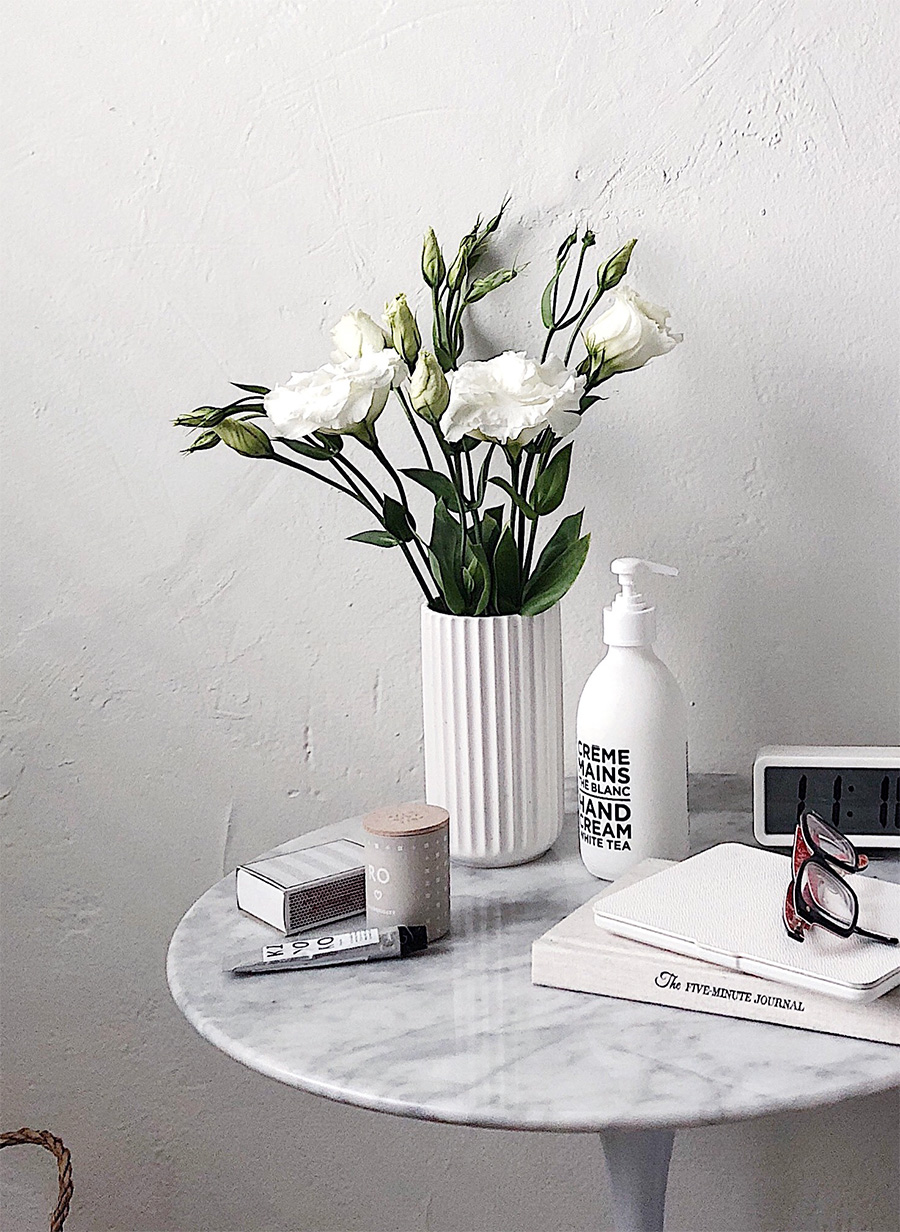 HAND CREAM (find it here)
This is one of those times where I really didn't need another hand cream but the packaging made me do it, and then to my satisfaction discovered that I really like the hand cream.  The scent is so clean and subtle.  While it's very moisturizing and probably the most moisturizing hand cream I have, the trade-off is that it feels a little greasy for a while after applying, which is why I reserve it for night time application before bed on my hands, forearms, and elbows.  When it runs out I'm definitely keeping the bottle and repurposing it, I'll figure it out.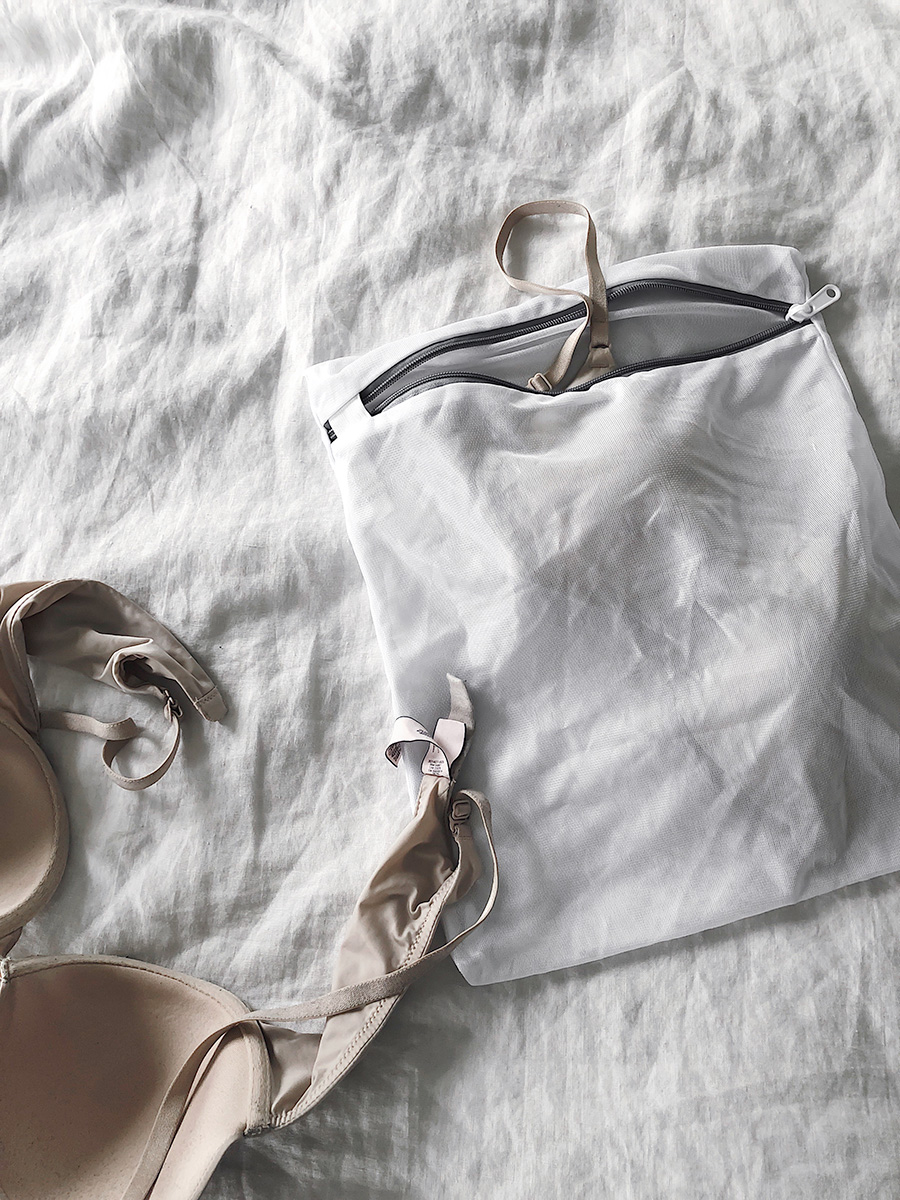 LAUNDRY WASH BAGS (find them here)
I've had these mesh bags for years but remembered last month how useful they are when we had to do laundry while we were in Japan without them.  I put my bras and delicates in these bags so that they're protected in the wash and don't get snagged/snag on anything.  These also prevent the articles from tangling up with the rest of the clothes, something my bra straps would always do and as a result get really stretched out.  The bags are pretty much still in the same condition as when I get them, including the sturdy zippers.  This is for sure one of my all time best buys.
WHITE SLIDES (find them here)
This is the first trend in a while that I wanted to jump on immediately.  I love the v-shaped opening and generally don't do white shoes that aren't sneakers, but these are so perfect and pretty for Spring/Summer especially with the woven texture.  I don't consider them comfortable enough for a full day of walking around, as I generally do with most slides and feeling like they might slide off, so I'm keeping them to dressier or chill occasions instead of things like running around doing errands.  Extra note: I had to size up a half size.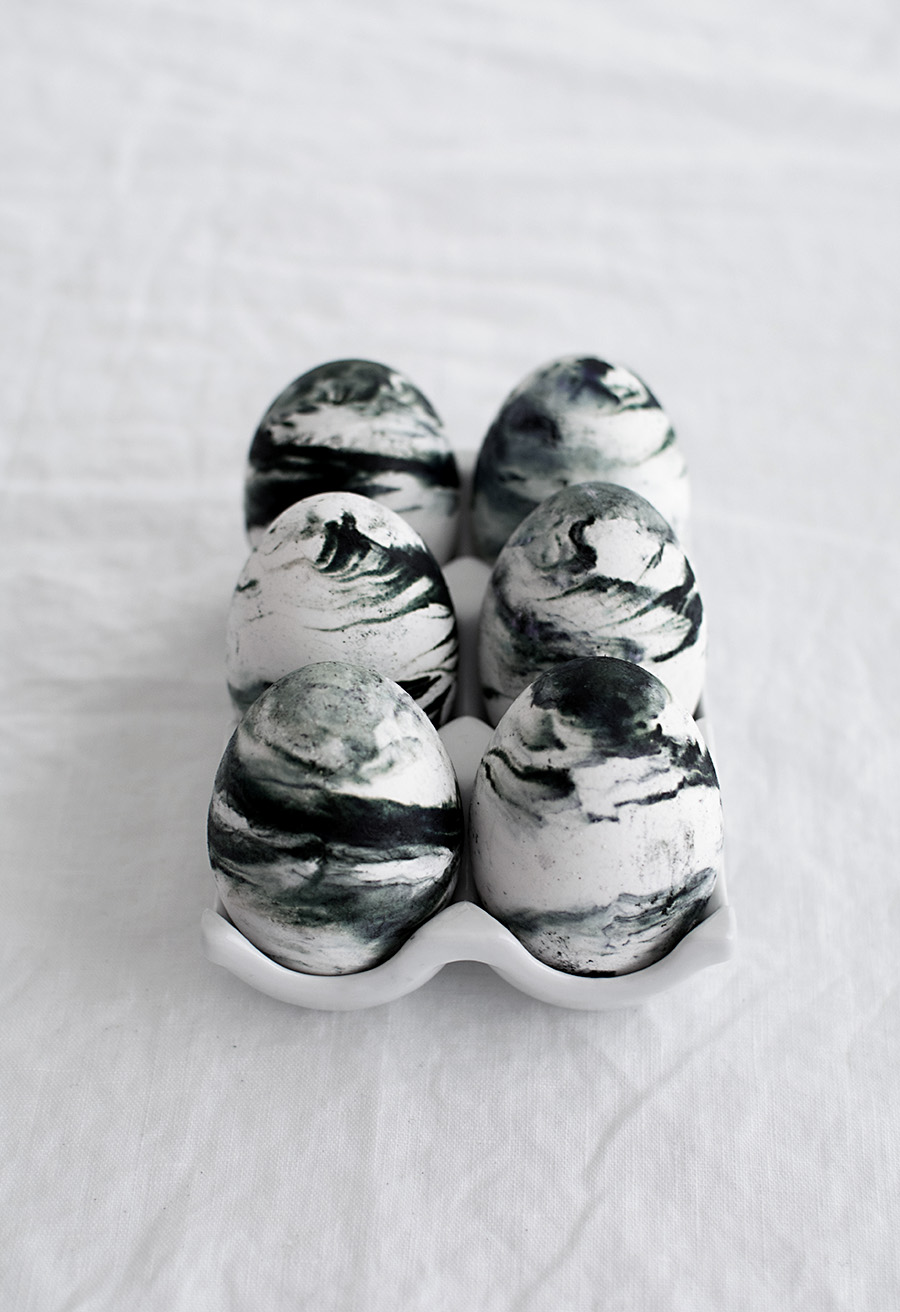 CERAMIC EGG CRATE (find it here)
One of those things I never would've known how great it is to have if I didn't end up getting it for the blog as a prop.  I had no idea this could be useful outside of displaying my DIY marbled Easter eggs until we placed it in the fridge and realized it would consolidate egg storage space once we got down to 6 eggs or less.  At that point, we toss the cardboard carton and move the eggs over to this crate, saving space in the fridge and now seeing very clearly how many eggs we have left.  I have also sometimes taken the whole crate out to continue holding the eggs on the counter before I use them instead of risking them rolling around everywhere.  Is it necessary for my survival?  No way.  But does it make life better and make me smile every time?  Hell yes.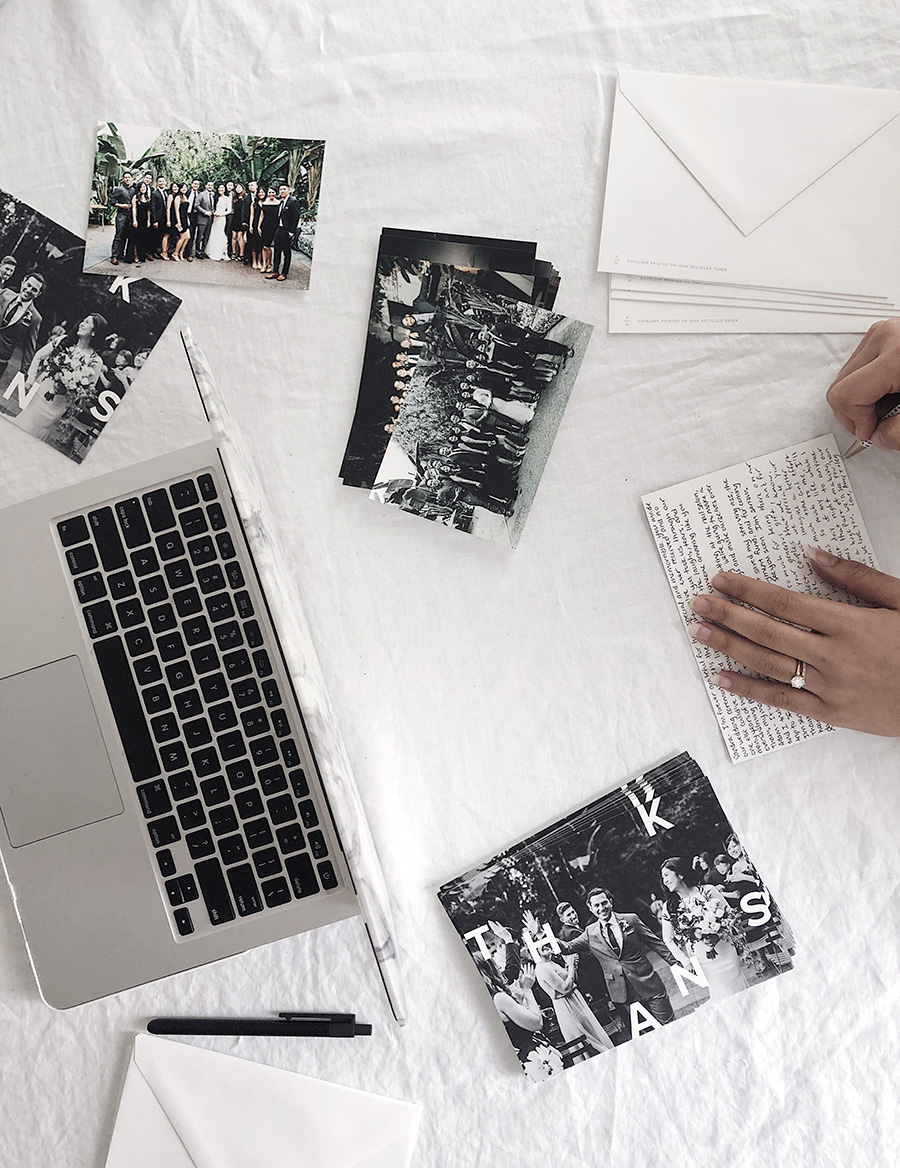 WEDDING THANK YOU CARDS (find it here)
Still feeling really good that we got these done because they took so long for us to write! I love so much everything that Artifact Uprising puts out there and continually feel they have some of the best products in the photo printing game.  Always impressed with their simple and modern designs, and this one couldn't have been more perfect for the photo we wanted to use.  With the cards, we also sent photo prints from the wedding our photographer took of our guests during cocktail hour and reception.  Hoped it would be a nice surprise and a little extra token of gratitude.  A blog post about our wedding day and photos is coming!
Other Posts You Might Like