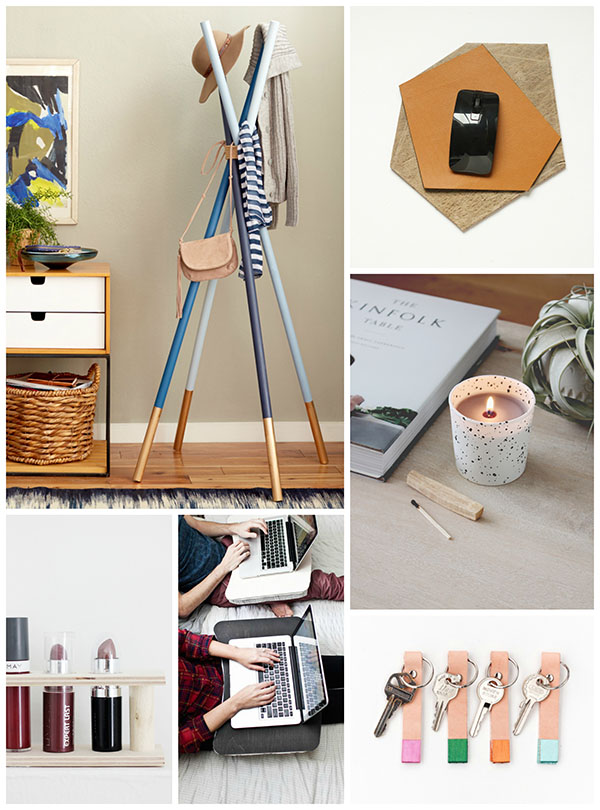 Don't know if I'm alone on this, but the start of the weekend not only promises fun and relaxation, but also getting to any and all crafty ideas I want to do.  I do all of my projects on the weekends (yet another example for why I'm a slave to daylight) and it really makes me look forward to the weekends even more.  Ok, so I'm thinking most people don't have schedules like this, BUT, I so often have people telling me they wished they had more time to DIY.  If you're thinking that's totally something you've said before and also don't have too much planned this weekend, might I suggest getting a little crafty?  Here are some DIYs to get you inspired.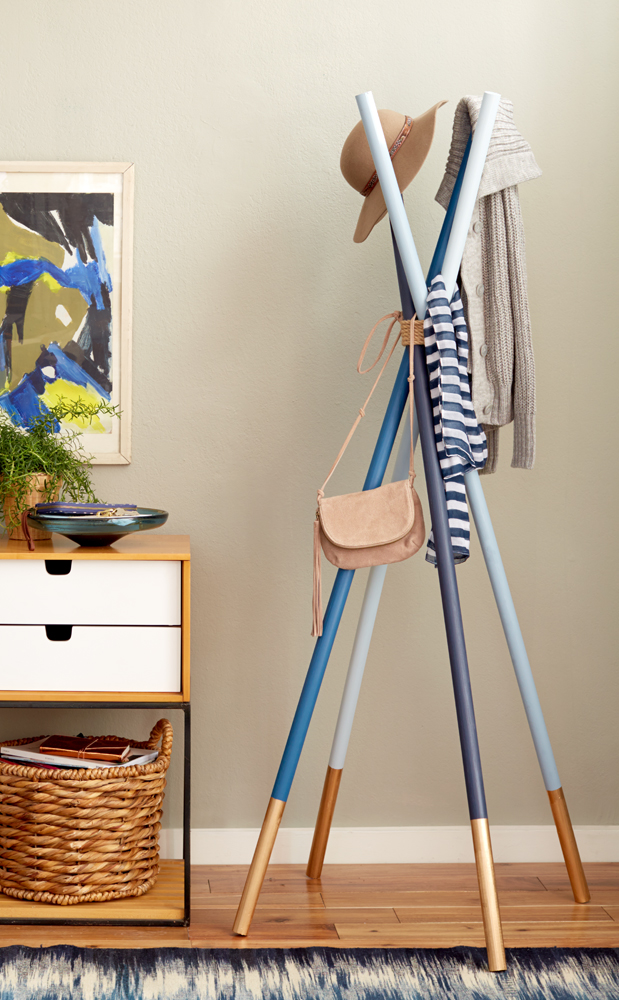 This coat rack.  Some paint, wood dowels, and NO POWER TOOLS.  I'm amazed by how a little resourcefulness can create something so beautiful and useful.
I'm in love with how chic and simple this mousepad is. Makes me want to replace mine.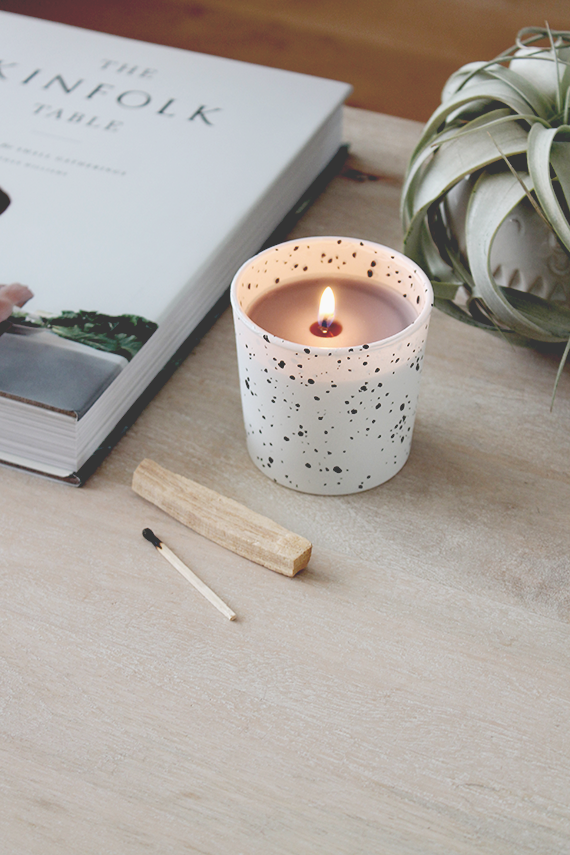 Obsessed with this speckled design Molly created on her candles, and just how genius-ly simple this idea is to elevate something so generic.  I'm reeeally inspired to try this design.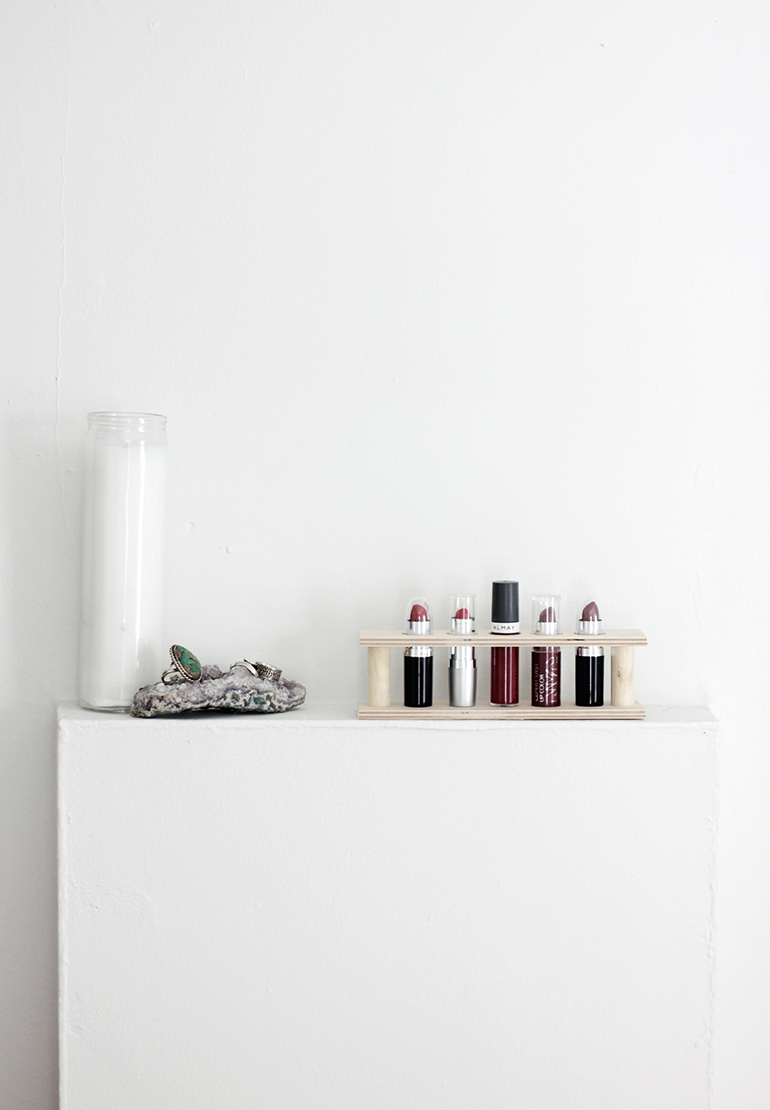 A simple lipstick holder.  It does require power tools, but the customization possibilities make it such an enticing idea.  Think of the colors you could paint it, or how many openings you could make (I have an embarrassingly large lipstick collection, so more lipstick slots excite me).
I think I've been saying for a decade now that I need a lap desk.  I guess I don't really "need" it if I've gone this long without one, but I really want one.  Those are pretty much the same thing.  Very inspired by this no-sew one.
Fun fact.  My "thing" as a child was collecting keychains.  It was bad, like no one should have that many keychains in a hundred lifetimes bad.  I no longer feel the need to have every keychain in sight, but keychains still delight me.  Is this sounding weird?  Basically I love these color-blocked leather keychains.
Are you feeling inspired by any of these?  I always love knowing what you like to see, so tell me!
Happy weekend, guys <3  See you back here next week.
Other Posts You Might Like