Man.  A lot of DIYs in blogland lately that I've been really impressed by and are making me wish I had the time to make all of them.  My guess is that you don't have that kind of time either, ha, but the inspiration is always welcome and definitely worth checking out for fun at the very least, yea?
Everything in this roundup is simple in design, which is generally what I've been gravitating towards most, and from what I hear is also what you guys like to see, too!  Take a look around and see if there's anything here that might inspire your decor or next DIY project.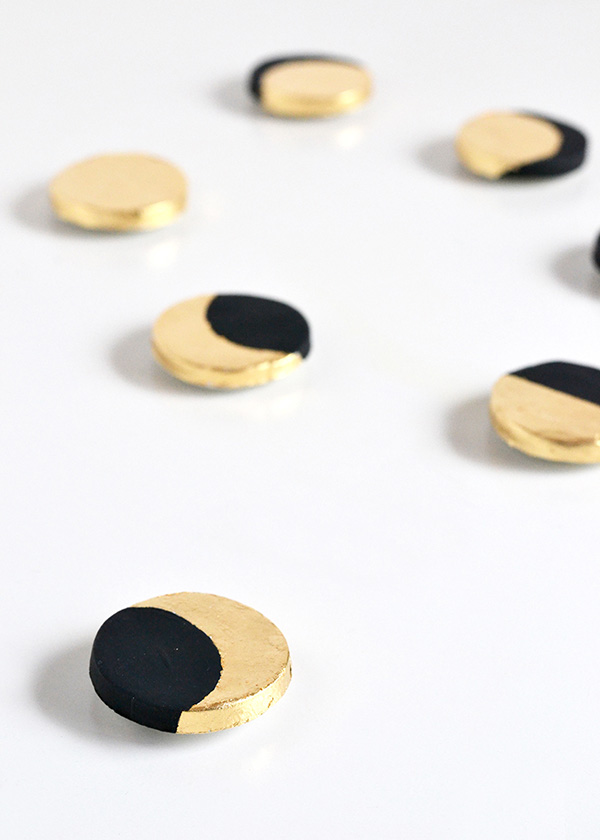 I've been super intrigued by the moon phase design trend, though mostly unsure about how I'd incorporate it into my own space, but these moon phase magnets are definitely somewhere I'd want to start since they're not a huge decor commitment and there's gold, duh.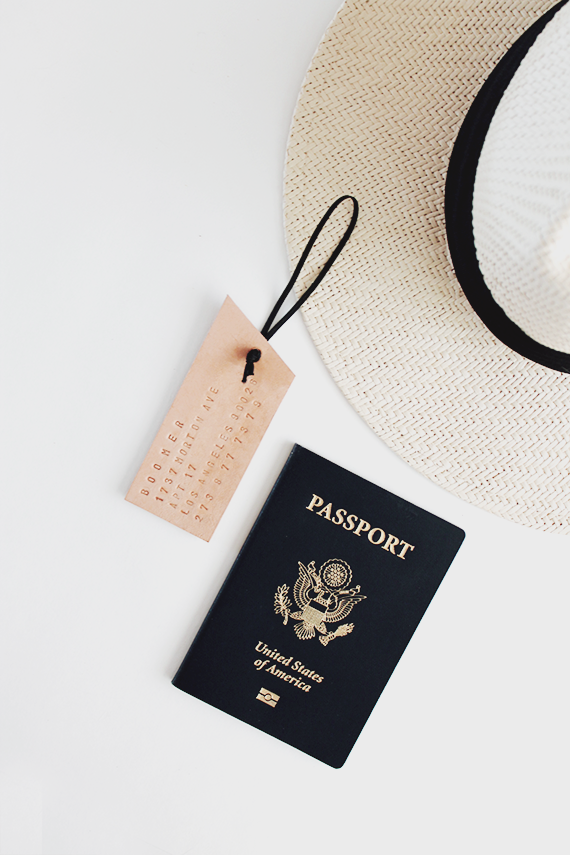 Leather stamping is something I've kept on my to-do list without knowing what I'd do with it, but THIS, this is the thing to do.  Prettiest luggage tags I've seen.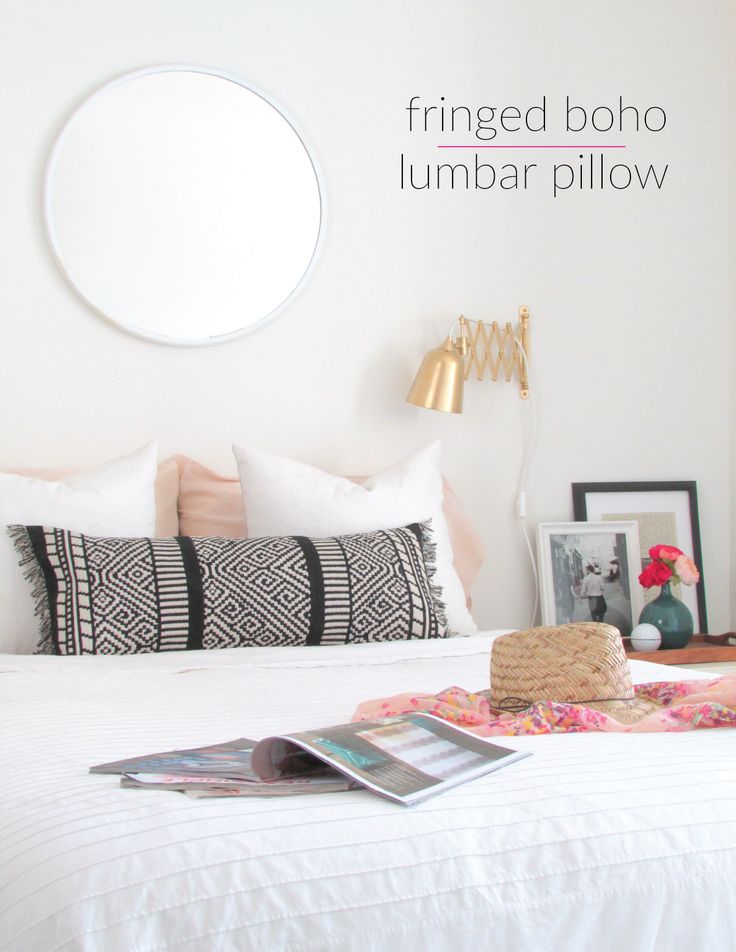 I remember staring at this table runner at Target thinking there had to be something that could be done with it.  Never would've thought to make it into a pillow cover!  Such a cool idea.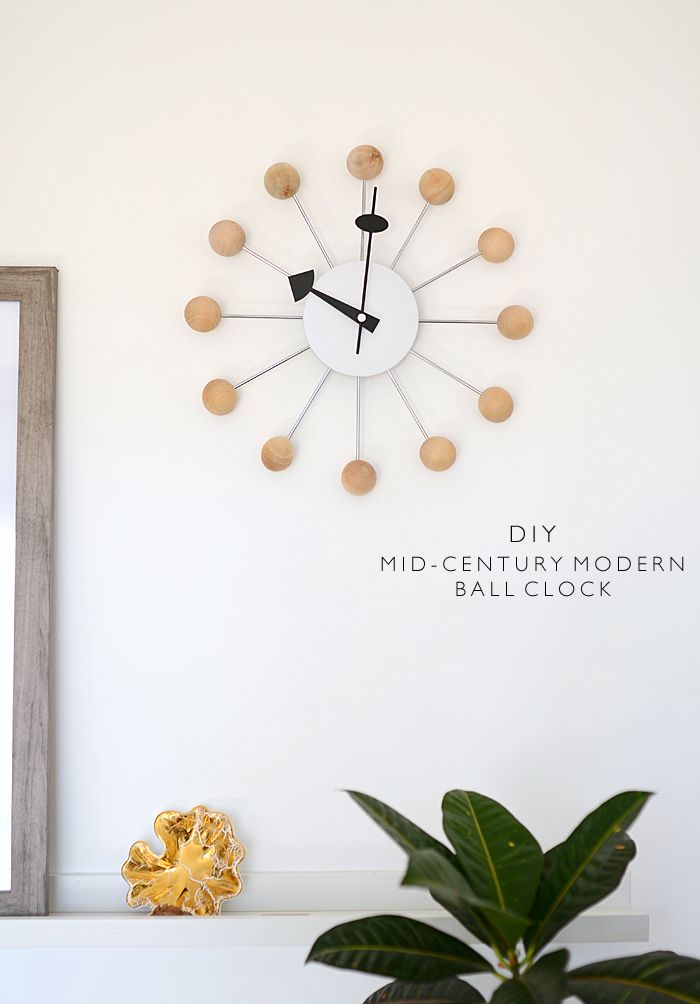 I looove this modern update to a starburst clock.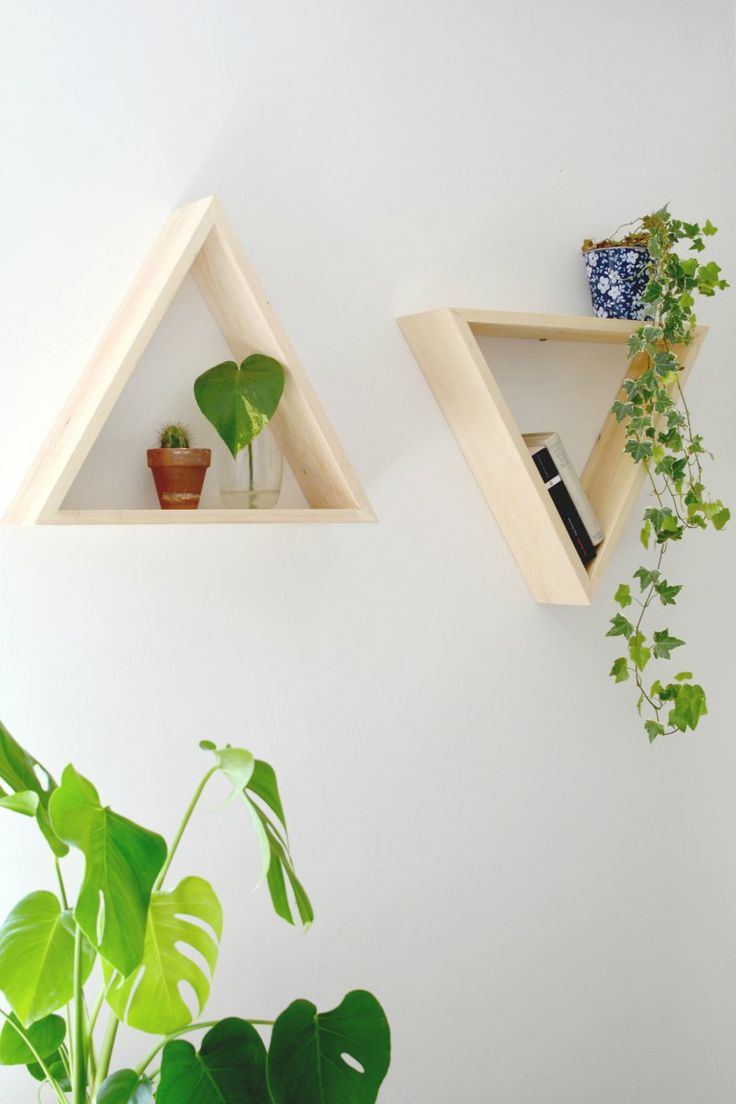 Triangle shelves are such an interesting way to display decor.  I dig how the wood for these shelves was kept raw.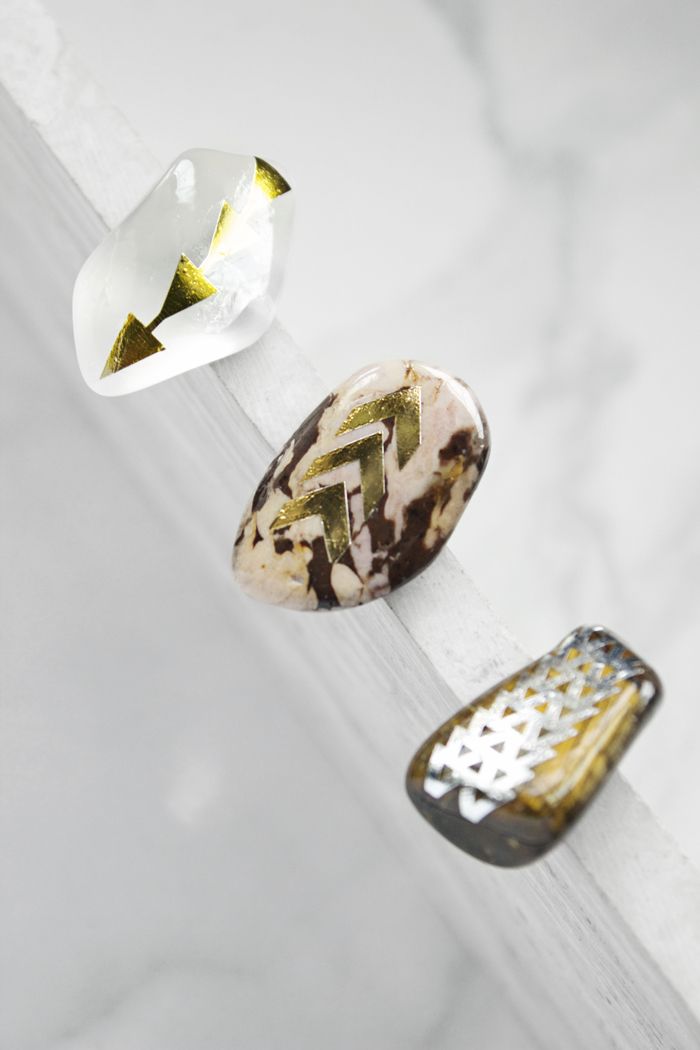 Metallic tattoos are having their moment right now, and I thought these rocks were a really unique way of using them.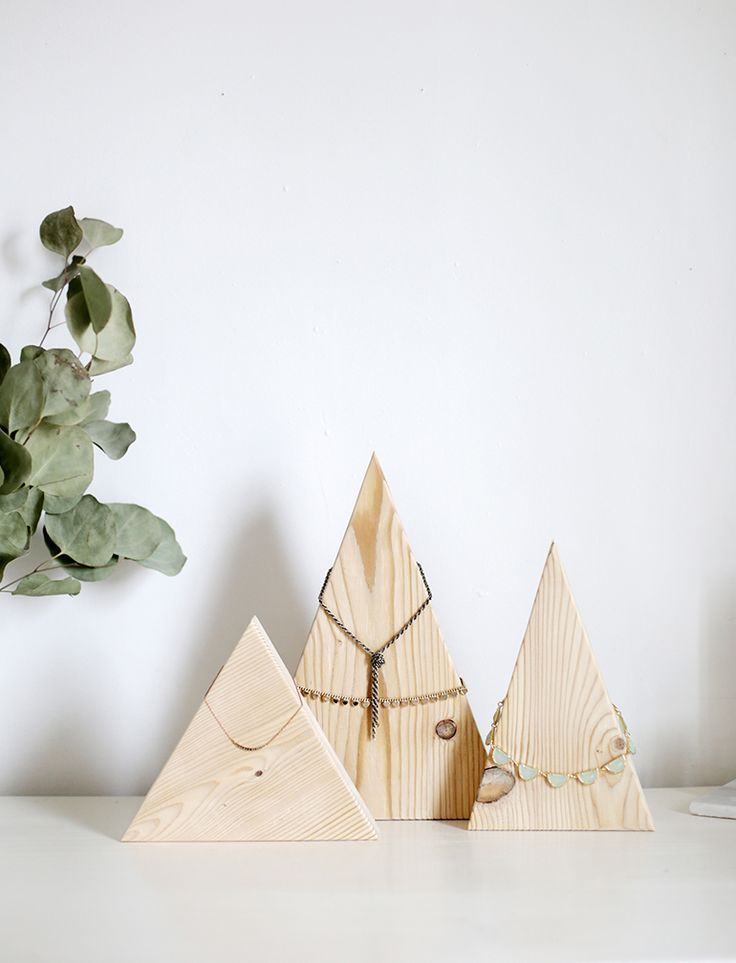 I'm in love with how beautifully simple and functional these mountain jewelry displays are.
Any favorites here or ideas you might want to try?
Other Posts You Might Like