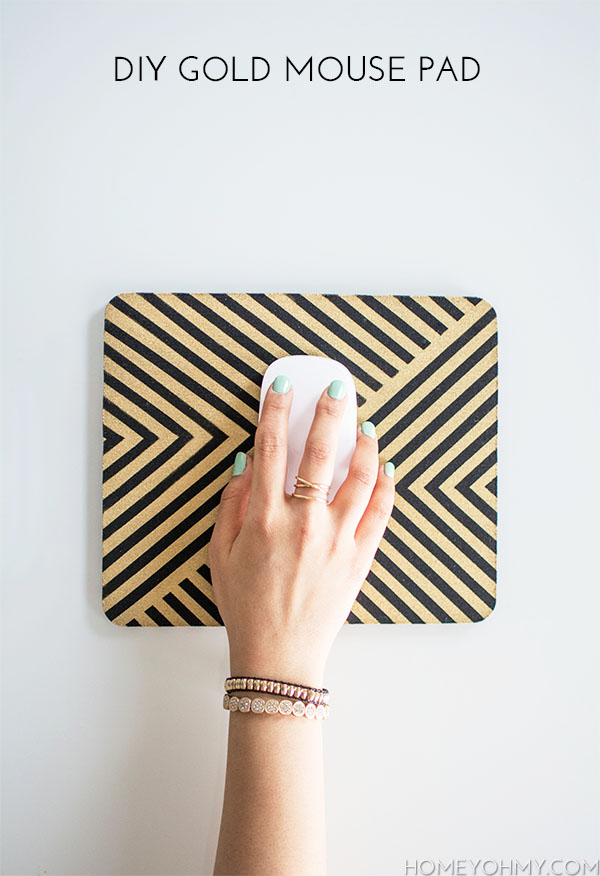 Another addition to my work space!  Thus, it had to be gold.  Back story… there was an attempt before this one to make my mouse pad cuter and I ended up ruining it :(.  So this is attempt #2 and it turned out WAY better than my original plan.  Isn't it great how things work out that way?
Here's how it goes.
I taped my design on the black mouse pad with 1/4 inch vinyl tape, then spray painted the mouse pad with one heavy coat of Rust-Oleum Gold Spray Paint.  After removing the tape, I let the mouse pad dry for a couple hours before dabbing on a layer of Mod Podge with a foam pouncer.  It dries clear, I promise!  This is to protect the spray painted design from potentially rubbing off, though I did try scraping at it and it's on there pretty good.
That's it!  Pretty simple, but makes a huge statement, and definitely much better than keeping the mouse pad plain like it was before, don't cha think?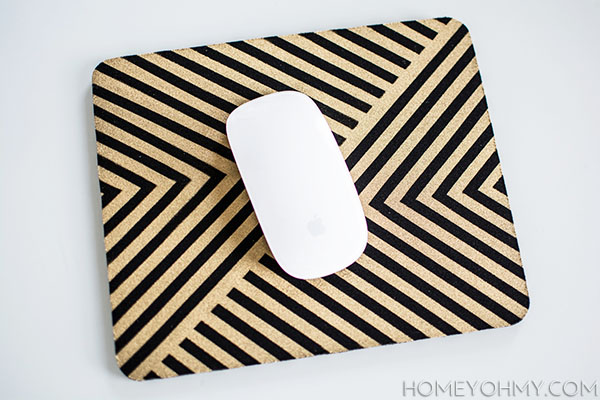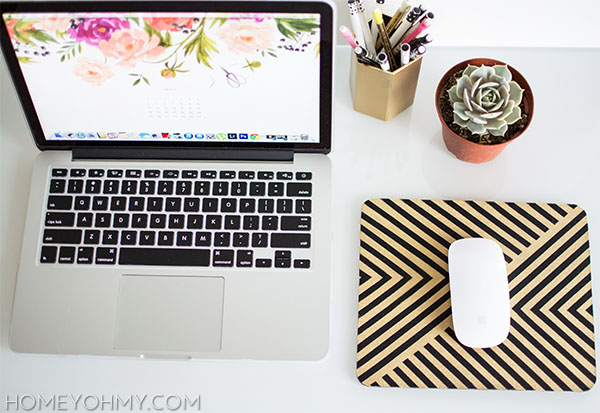 My favorite mouse pad EVER, and I couldn't be happier with it.  This is actually pretty similar to my gold leaf jewelry tray, which you might want to check out if you haven't already!
*This post contains affiliate links.
Other Posts You Might Like