There are so so many flowers I love, for any season, and these are just 5 of them I like in the summer (right around the corner!) either because of availability or the look.  It's hard enough picking only 5, so I definitely didn't bother trying to rank them in order, but I did try to include some I haven't talked about before to make this a little different.
We're also going to play a game, which we'll call 'spot the fake flower.'  This month's Michaels Makers Challenge is themed around summer florals and while I always always prefer my flowers to be real, I can get down with fake ones when they're done well.  One of these is from Michaels, which I picked for how it's one of my favs and based on how it fooled me the most.  Should be fun to see if it fools you too.  Let's play.
Calla Lily
---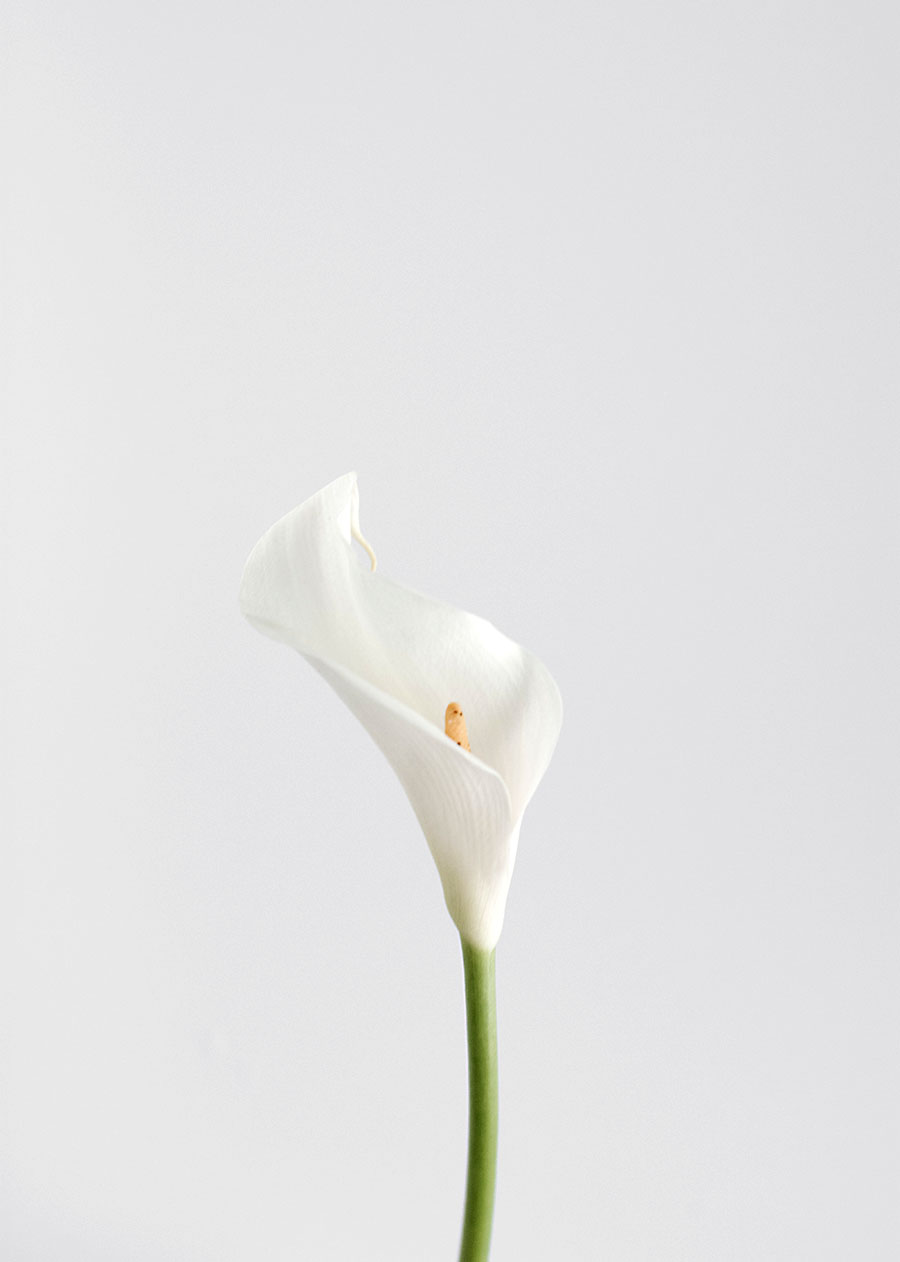 Elegant and subtle (those curves!), these pop up more around summer and I for sure prefer them on their own.  I usually like to do a small bunch of them in one vase with nothing else, but they look cool individually too.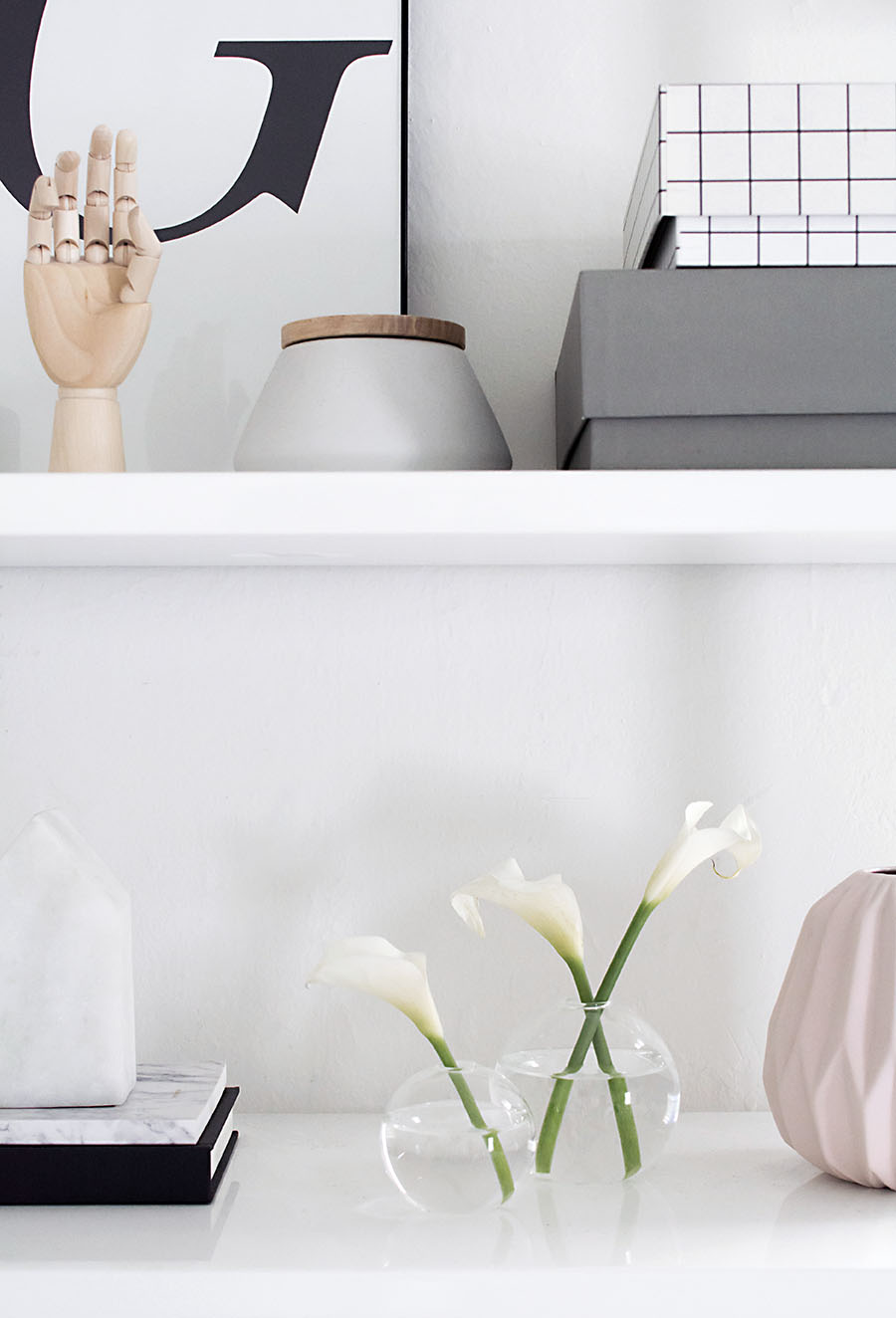 Here I put them in small round bud vases (from Michaels) which are living on my book case, but I could imagine spreading a bunch of these across a table as unique decor for a summer party or get-together.
Chamomile or Feverfew 
---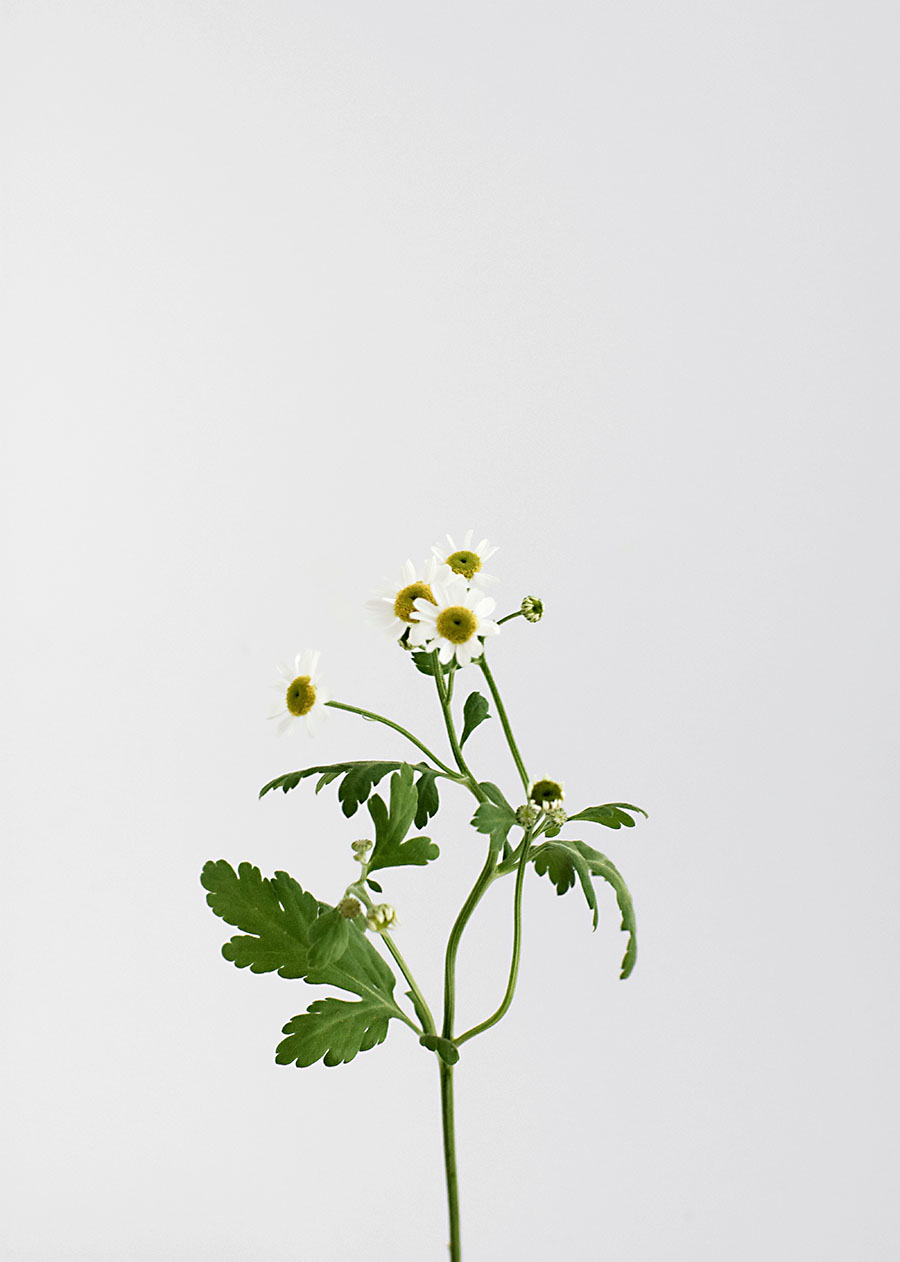 So cute and sweet, and they simply look like summer.  They're basically mini daisies!  They work well as filler but I like them most as one, uniform bunch.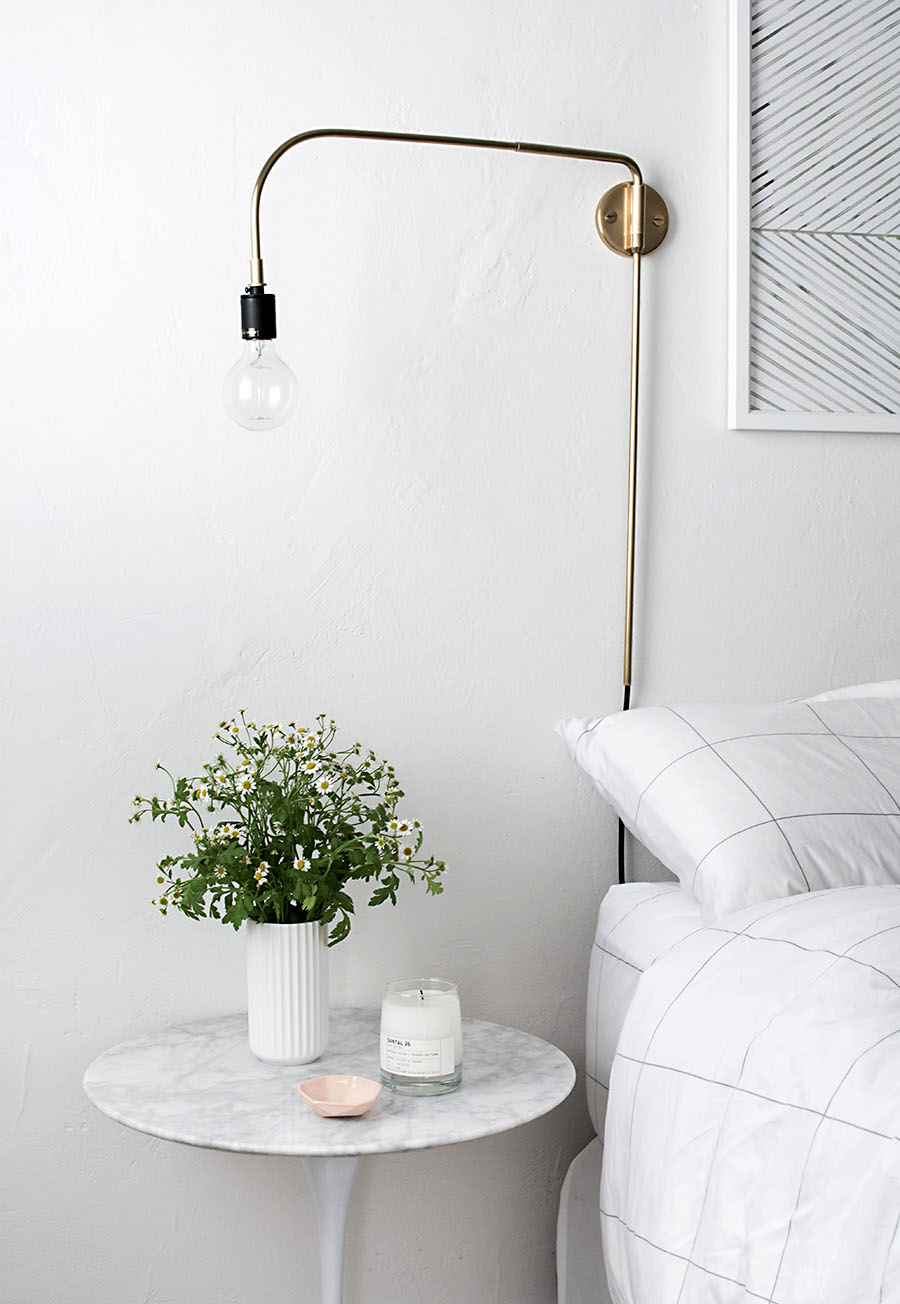 It's one of those flower varieties that styles effortlessly on its own because of the multiple stems and leaves reaching out in all directions.  Such a pretty and easy arrangement to throw together for the home or, again, really great for summer party decor.
Gladiolus
---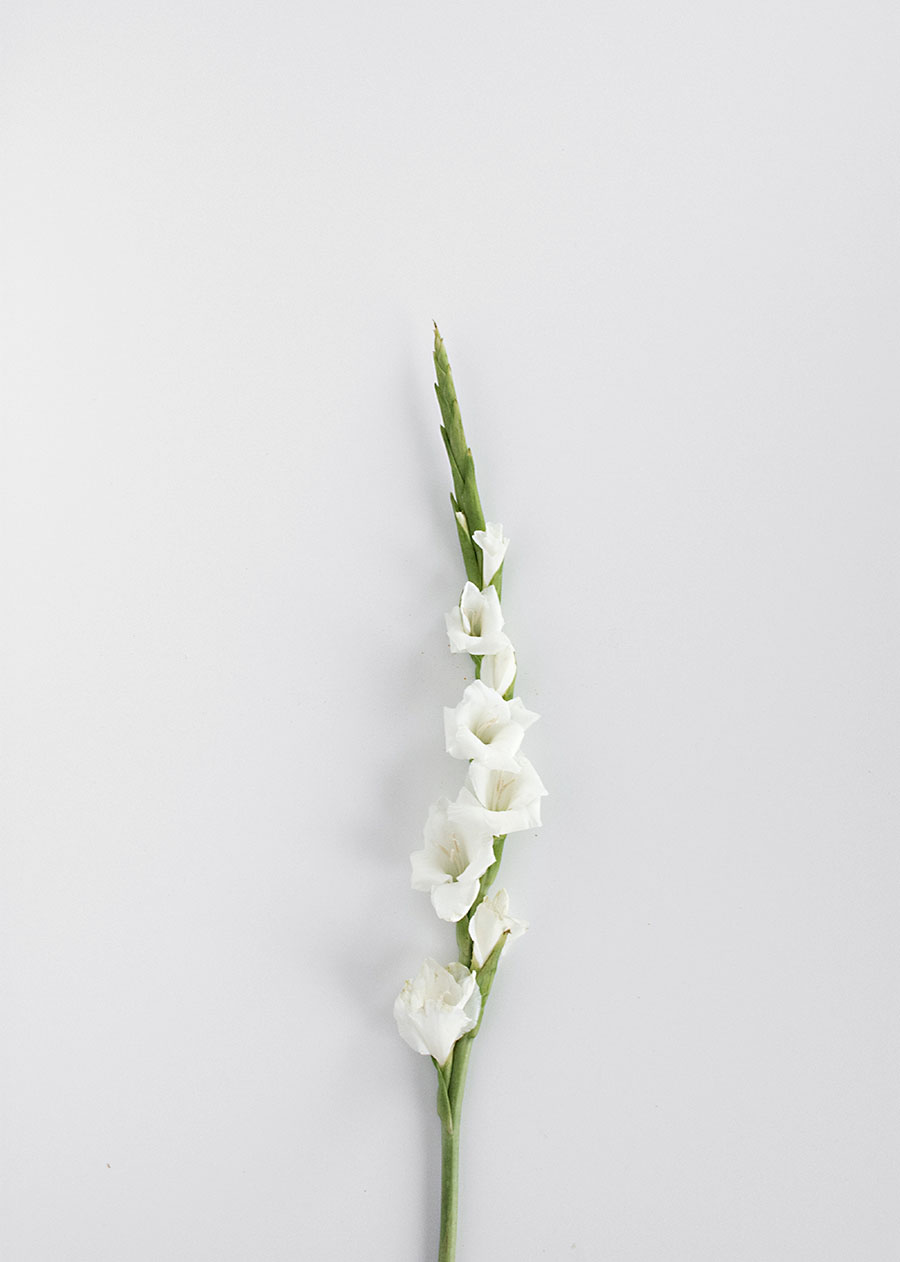 These bloom in the summer and I remember declaring when I was really young that they were my favorite.  I also remember thinking that roses, gerbera daisies, delphiniums, irises, and lilies were my favorite and I'm still indecisive about the subject today with even more on my list.
I only arrange these in a bunch on their own (this is clearly a theme), kept tall and not styled except for being thrown in a tall container.  I love that they look wild and kind of crazy but still structured.  Don't you feel like gently squeezing those pillowy petals??
Peony
---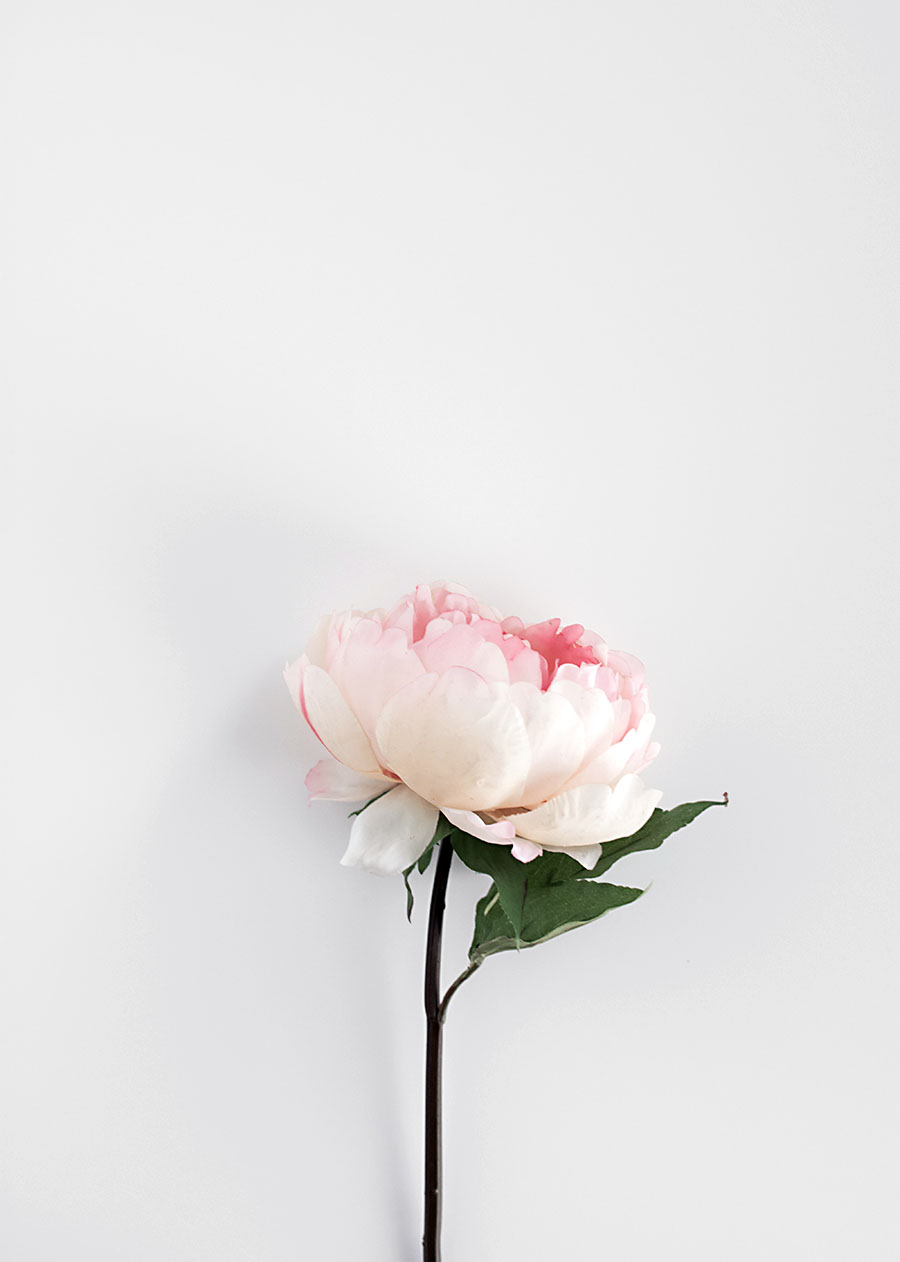 Maybe these aren't the most unique since everyone adores them and they're guaranteed to shut down the gram, but they're unique in that the season is so short and many rely on seeing them at Trader Joe's to know that peony season has begun.  Such an exciting day.  Unsurprisingly I like the white ones the most along with the lighter pink shades, but the deeper pink ones are really beautiful especially as they fade to a light peachy coral.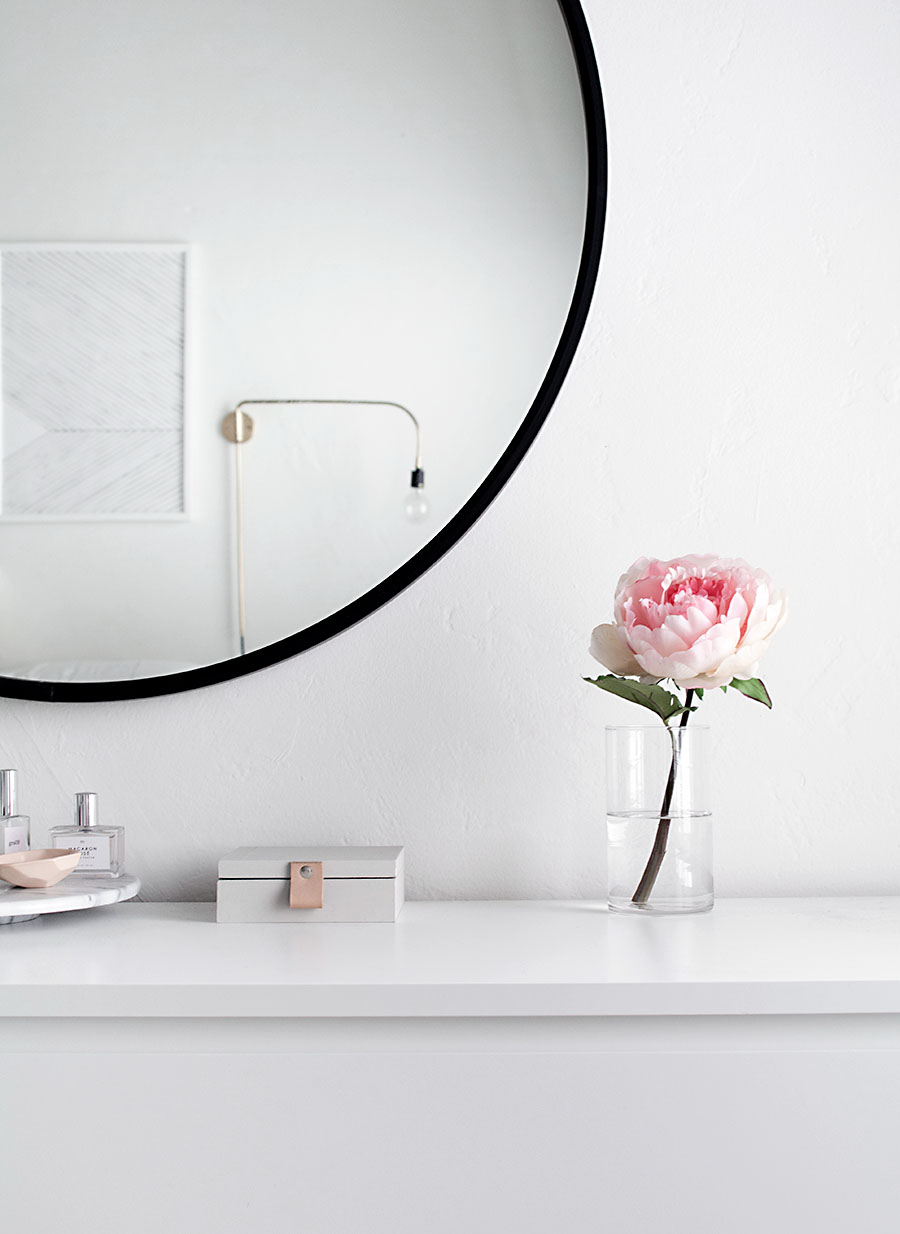 There's always one in my bunch that outlives the rest and I love having it by itself in a vase, even more when it opens up this big.  A clear vase (this one's from Michaels) is usually my first choice since it shows the stem and gives a floating. airy feel that looks really good for a single flower.
Pincushion Protea
---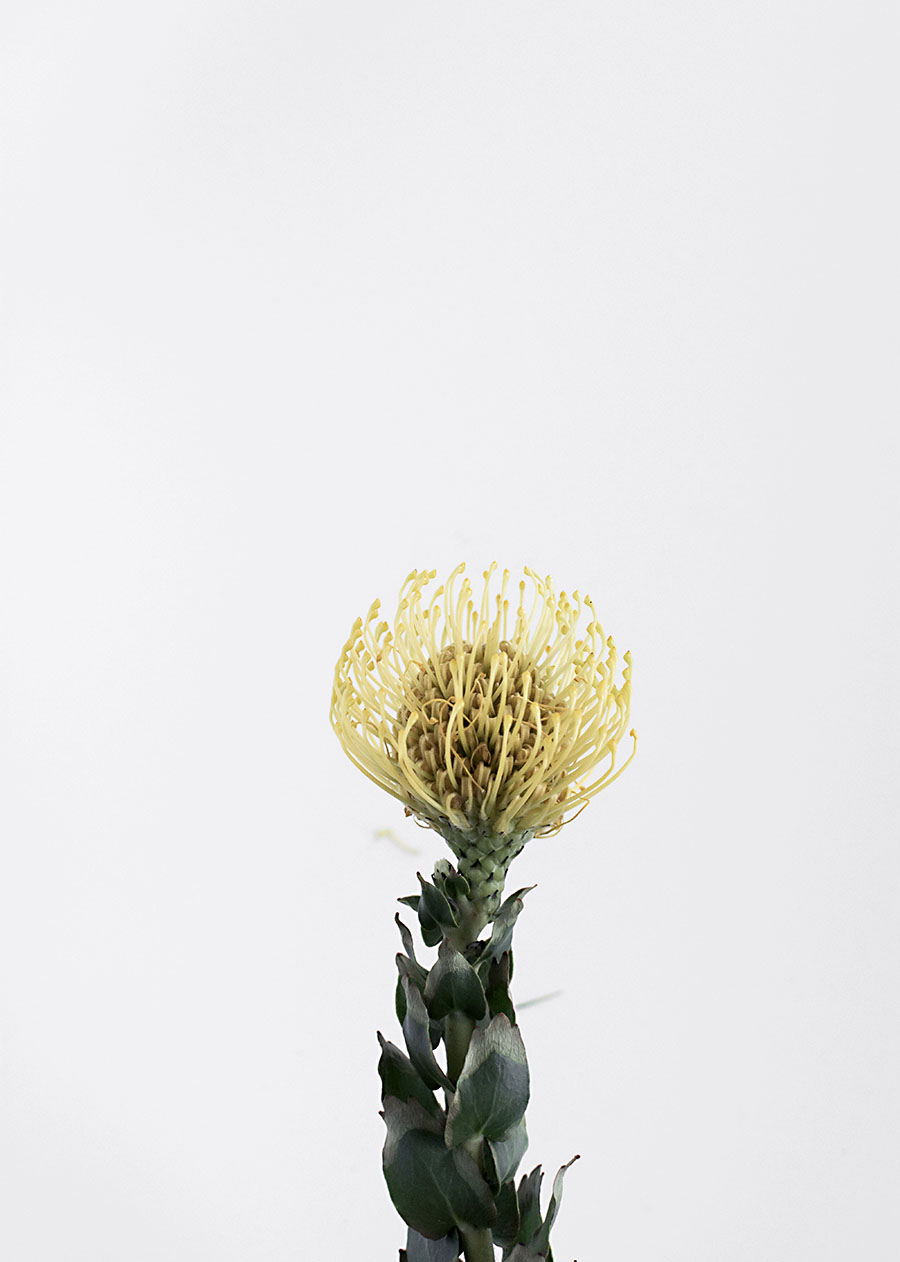 I don't get protea often, but they complement warm weather and summer so well, especially in this pretty yellow color.  It has more of a desert vibe and is so unique in shape and texture.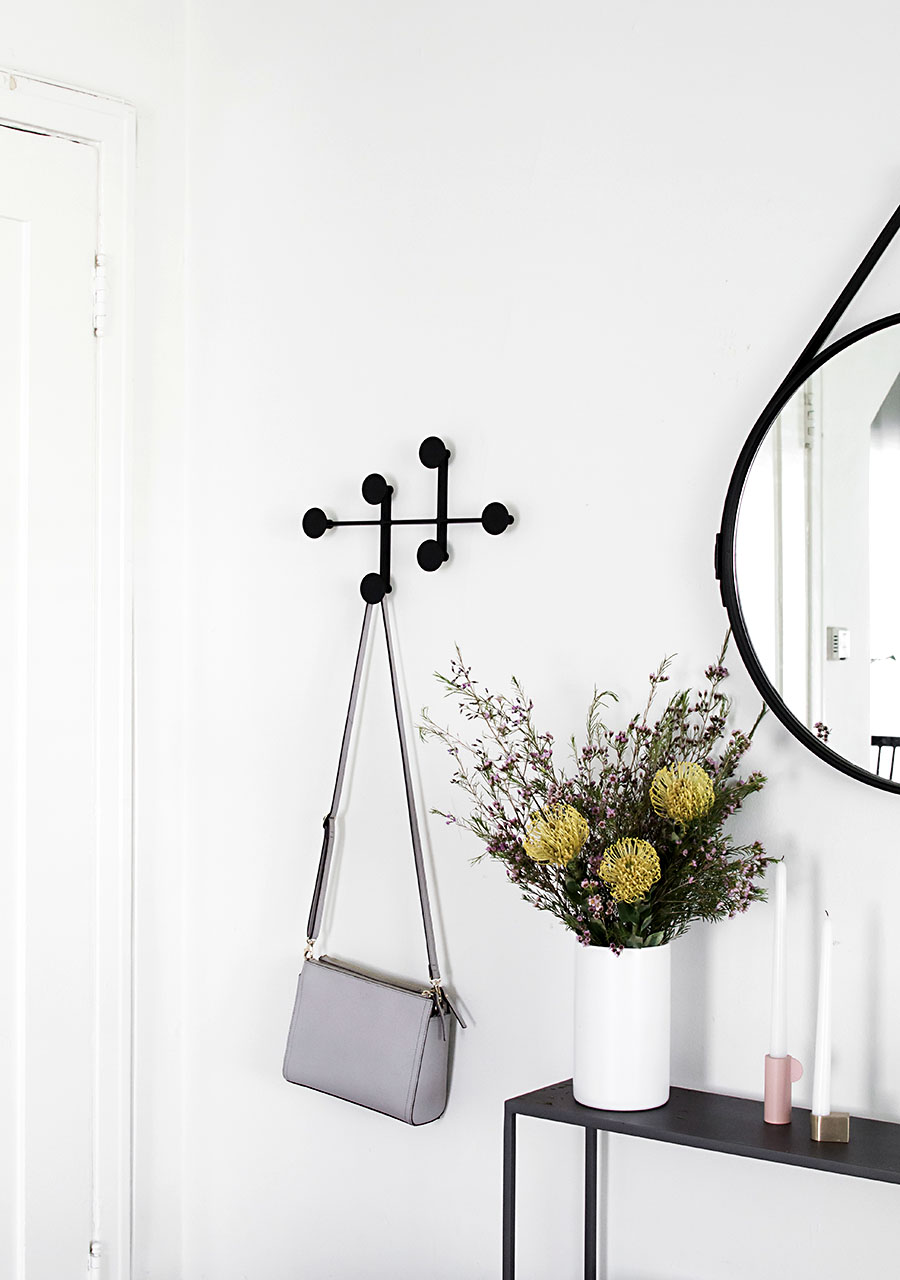 I like pairing it with purple/pink wax flower and it turns from desert to wildflower arrangement, plus the color combo feels so summer.
Ok so did you spot the fake flower?  I think I gave it away, or was it obvious to begin with?
.
.
.
.
.
.
.
.
.
.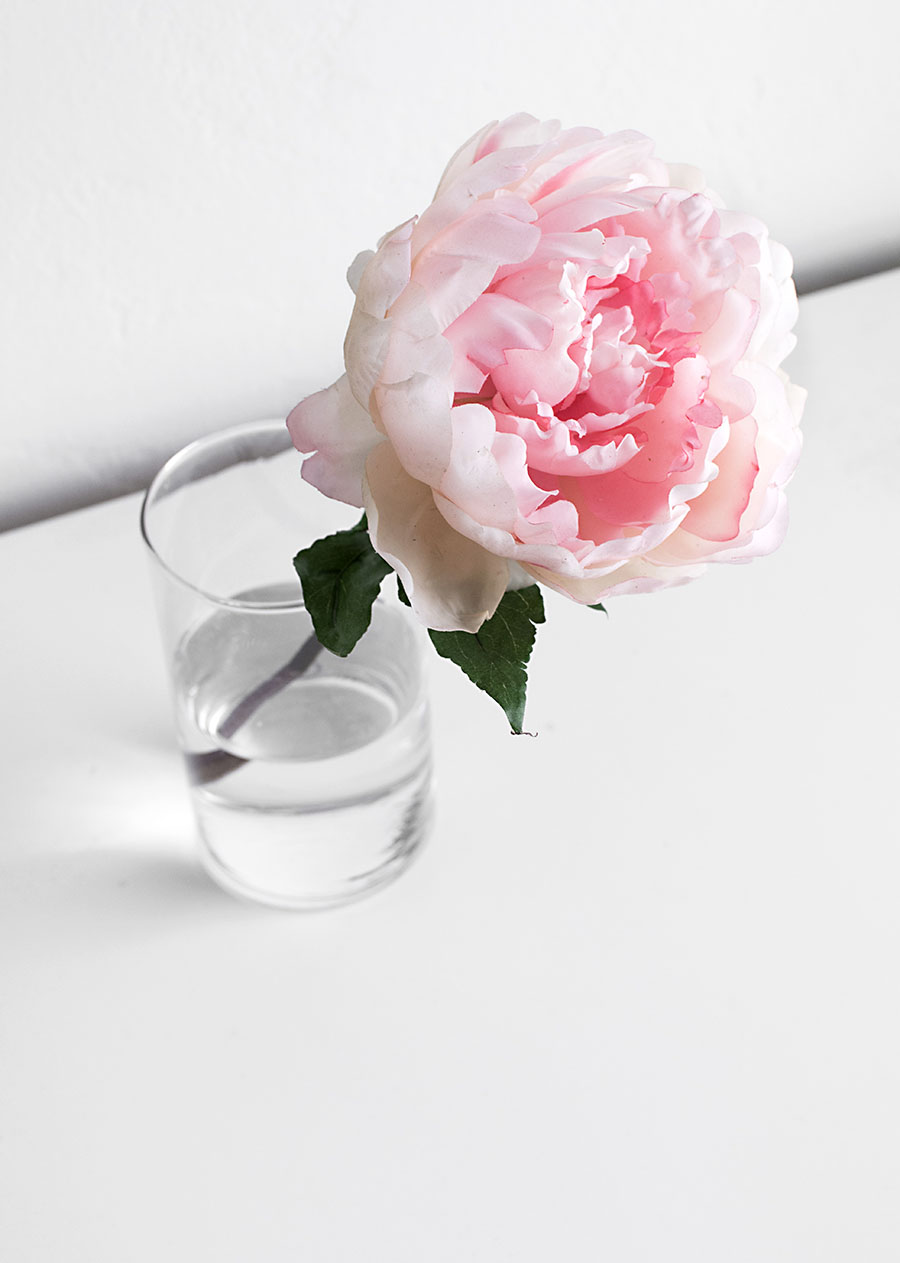 I think this does a pretty amazing job at mimicking a peony.  What I wish is that you could feel the petals.  The outsides of them feel so real, like they have that smooth yet rubbery velvet texture that real petals have, it's bizarre.  The insides of the petal though feel like a silk flower so by touch that gives it away, otherwise even the way the petals move when I gently shake the flower looks very real.
This is a good alternative to things like waiting for peony season, not wanting to keep buying peonies, or having multiple events you want to have peonies for and not wanting to go get peonies every time especially when Trader Joe's doesn't have them yet/anymore and you have to go all the way to the wholesale market to get them (not complaining, I'd just rather not!)  A whole bouquet of these in a vase to last all summer/fall/winter/forever sounds very, very nice.
To see the rest of the Michaels Makers' summer projects, visit the Michaels blog!
Also, what are your summer (or any) floral favorites?  I have yet to meet someone who doesn't like peonies- could that be you??
Other Posts You Might Like