Yea, it's a super familiar looking DIY here and let me tell ya, I really meant to do this with flowers and in my head it was going to look so cute but somehow it wasn't working out, or maybe it was that I just didn't prefer it.  I'm still all about those greens!
That wasn't meant to say I don't have love for flowers you know that's not true.  The ones I had thought would become the garland are still included but in the vase on the bench instead, heh.  Perhaps they were too small and lacked the structure that makes the greens just flow better on the string lights.  I also tried with ranunculus and they looked weird and not so continuous with the balls of the string lights.  So here we are with greens, hugging and framing each light in a way that simply makes a lot of sense to me, that's all.
For this month's Michaels Makers Challenge, I bumped up these LED gold wire string lights to become a decorative garland for the theme of summer parties.  You maybe get now why I'm making a big deal out of wanting to have used flowers because they'd be so summer, no?  Greens are still great though, for any season, and I imagine a garland like this looking very cute for a summer party, either hung up or laid down the center of a table (omg and outside on the patio as it gets dark into the night?  Pretty.)
Materials:
-shimmer lights (found at Michaels, not on their site)
–floral wire
-wire cutters
-greens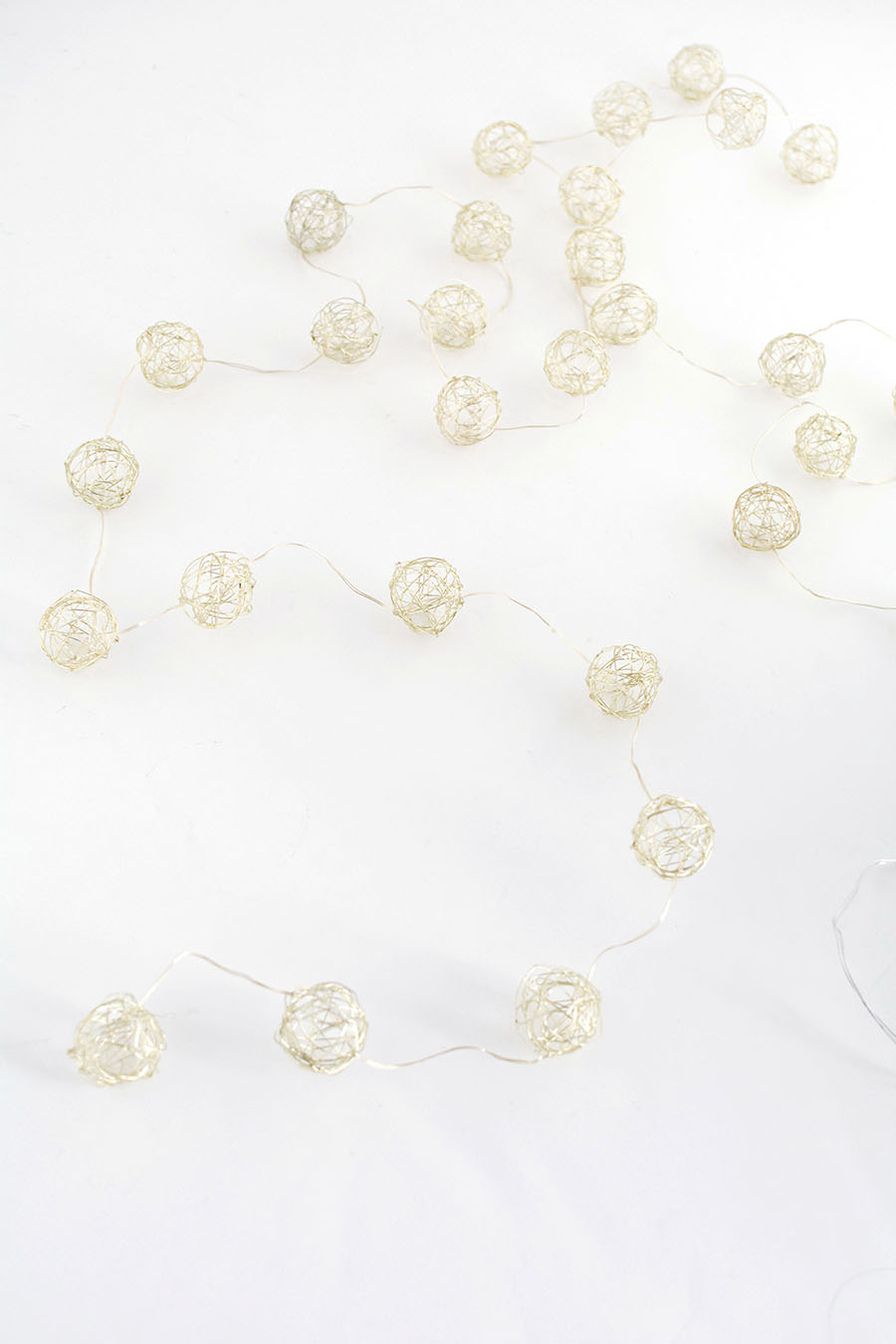 Each light is covered by a wire cage ball thing, and the distance between each is the length I cut the greens into.
I wrapped floral wire around the greens to attach them to the wire between the lights.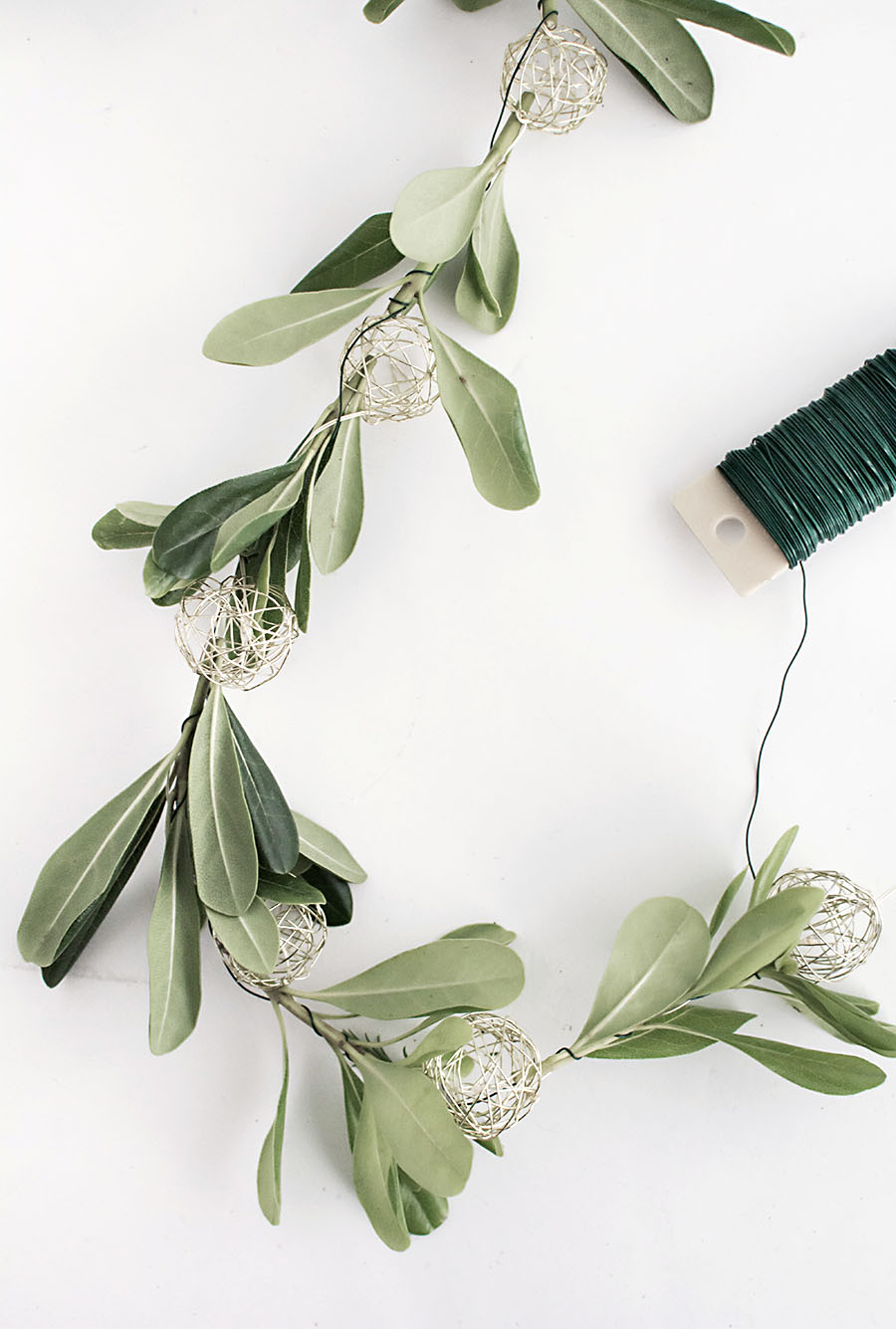 A little tip: it goes a LOT faster to use one continuous piece of wire while unraveling from the wire paddle than to cut a piece of wire each time for each piece of greenery.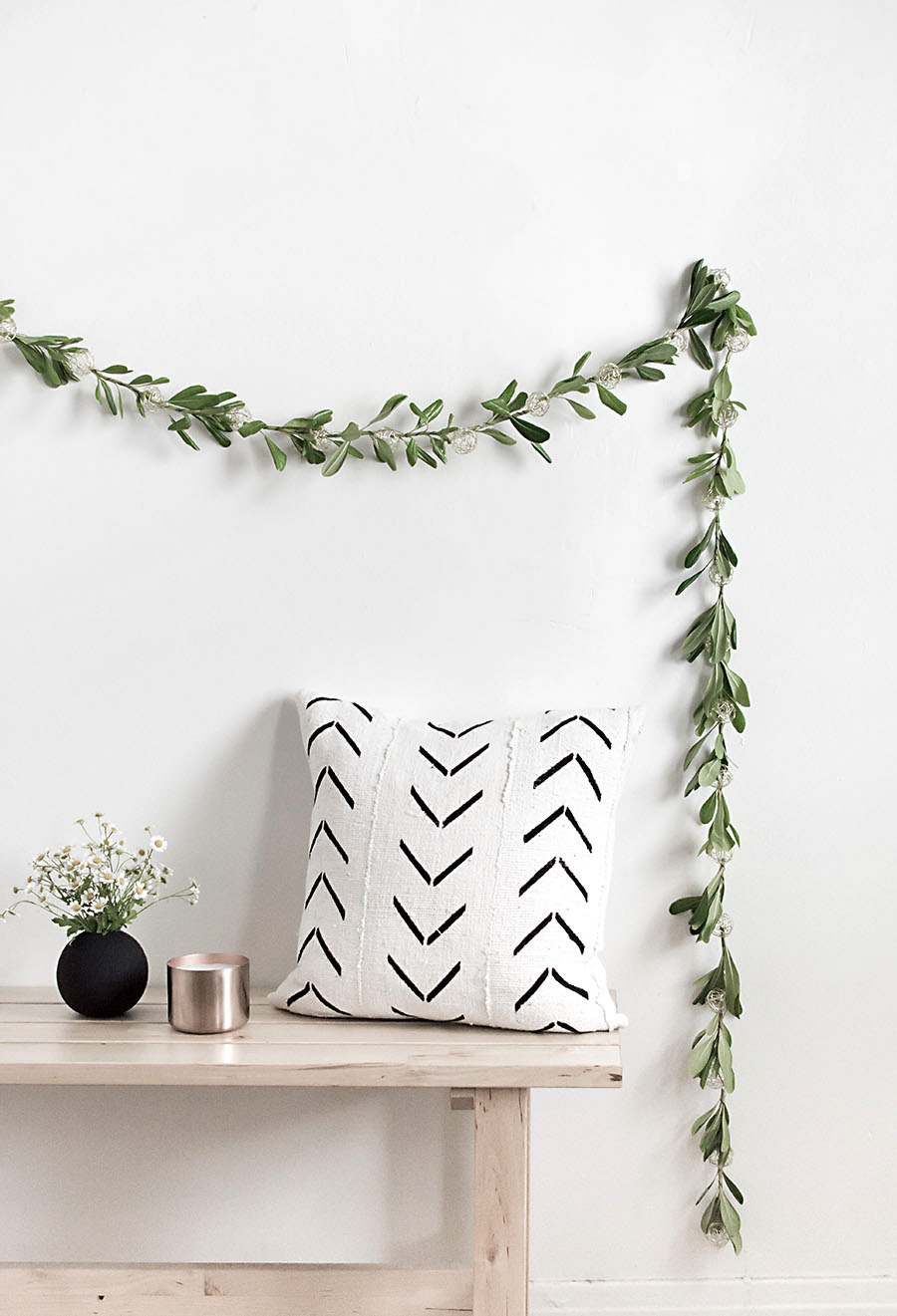 Really though, I'd love to see this done with flowers, and maybe might attempt that at another time, but if you happen to try it before I do, pleeease share with me how it turns out.  I still believe in the idea very much!
Check out more summer party ideas from all the other Michaels Makers!
Other Posts You Might Like