Some travel, new skills learned, and a wedding planning update that made September busy memorable and fun :).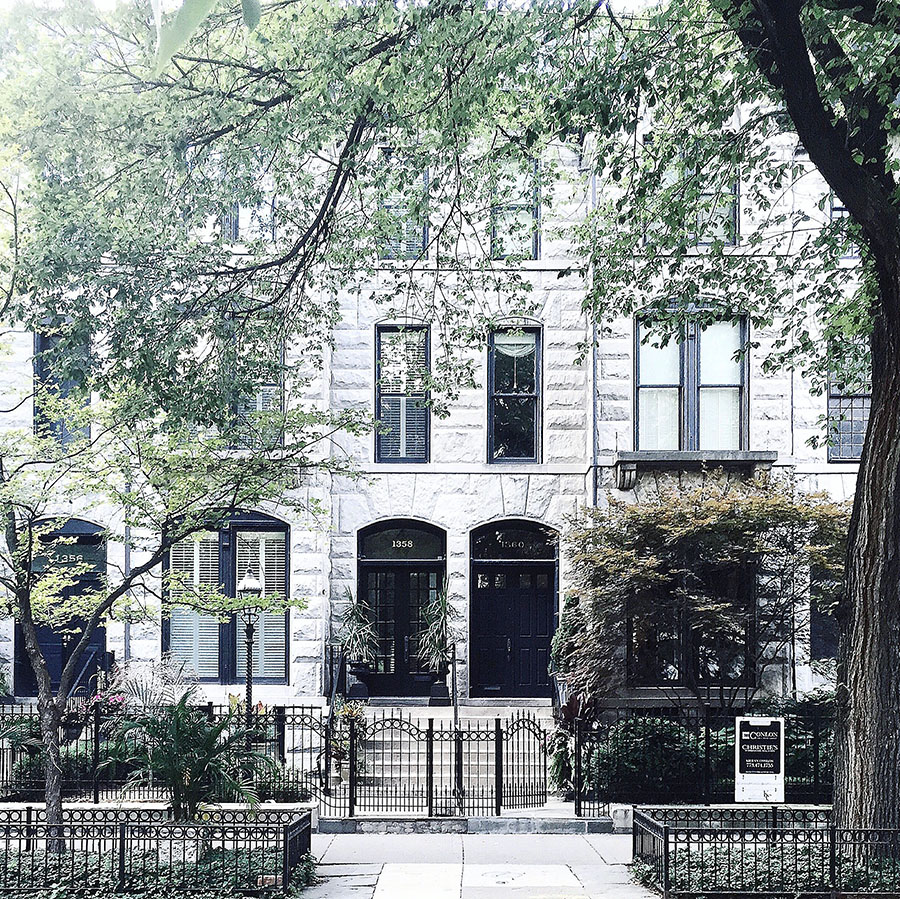 CHICAGO
I think I say this every time, but JUST IN CASE: I visit Chicago at least once a year to visit O's family with him, which I also enjoy doing because it's my hometown that I love very much.  We always stay with family, so the trip isn't as much about exploring and going places, though we do like to dedicate at least one day to visiting the city.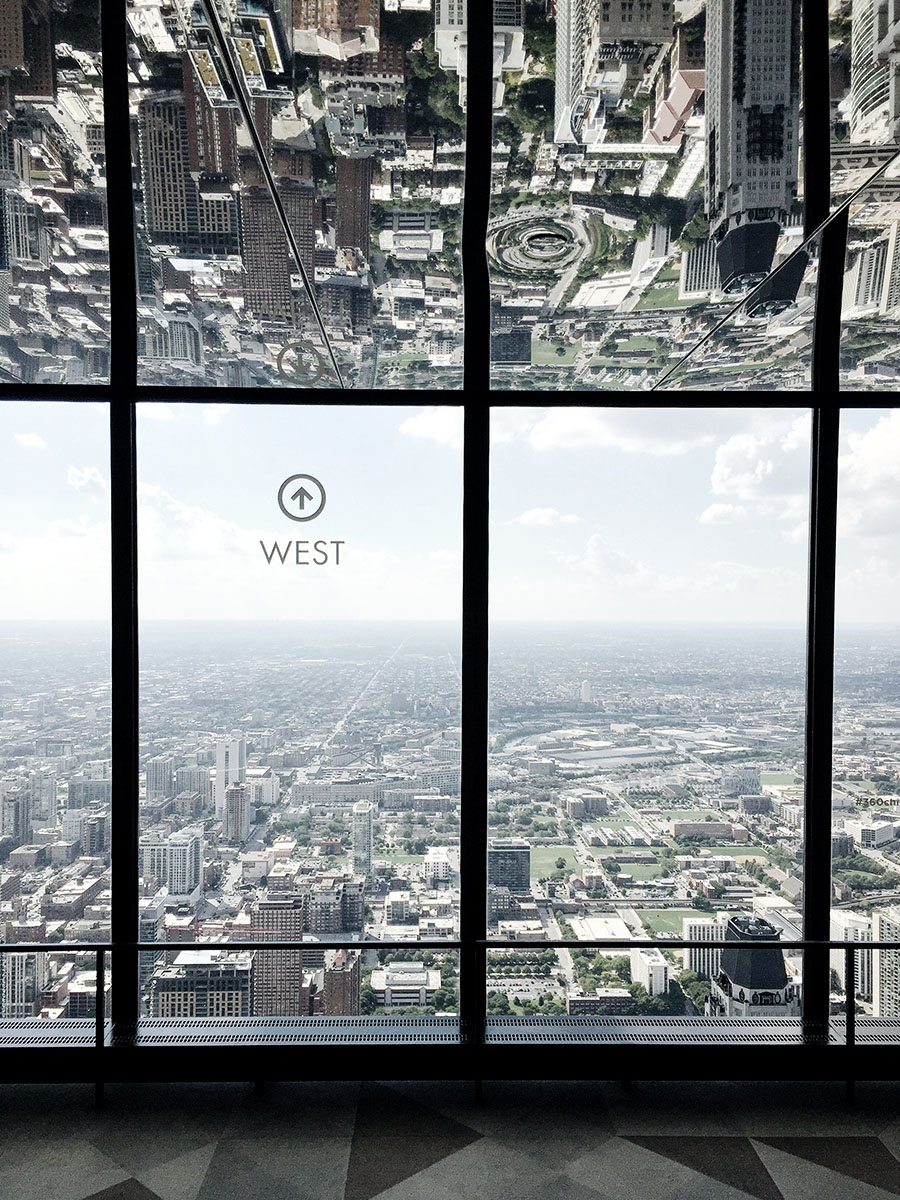 We had some time to kill before meeting up with some friends and went to the top of the John Hancock after realizing I hadn't been up there in maybe over 20 years.  There are no views anywhere like this in LA, and I remember being so disappointed by that when I first moved there haha!  It totally gives me those cliche feelings of inspiration, like look at what us humans made!  Look how far we've come!!  Anything is possible!!!  It also makes me sick to my stomach because I'm terrified of heights and can't stay too close to the windows.
---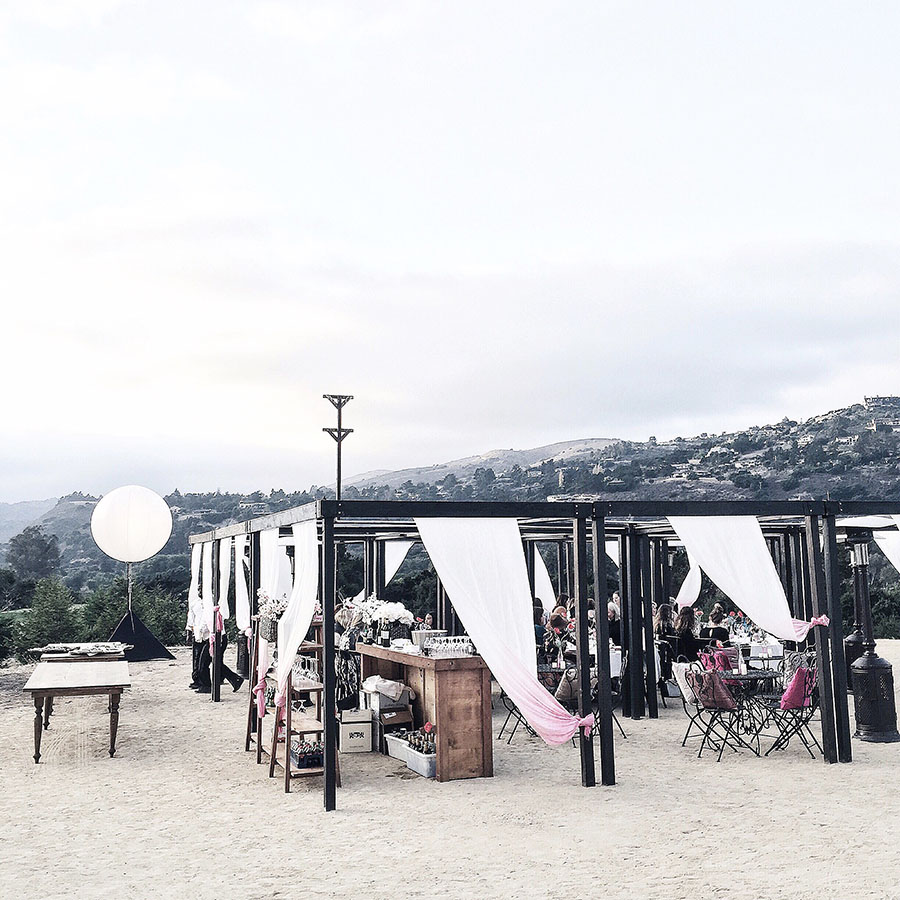 Michaels Makers Summit
Each year, Michaels hosts a summit and brings all the Michaels Makers together for a three day trip to meet and make things together, it's amazing.  This year it was at Carmel Valley Ranch, which has to be one of the prettiest places I've ever been.  They go all out with the details and it's just so special, especially being able to hang out with blog friends who I pretty much only get to see once a year at this summit.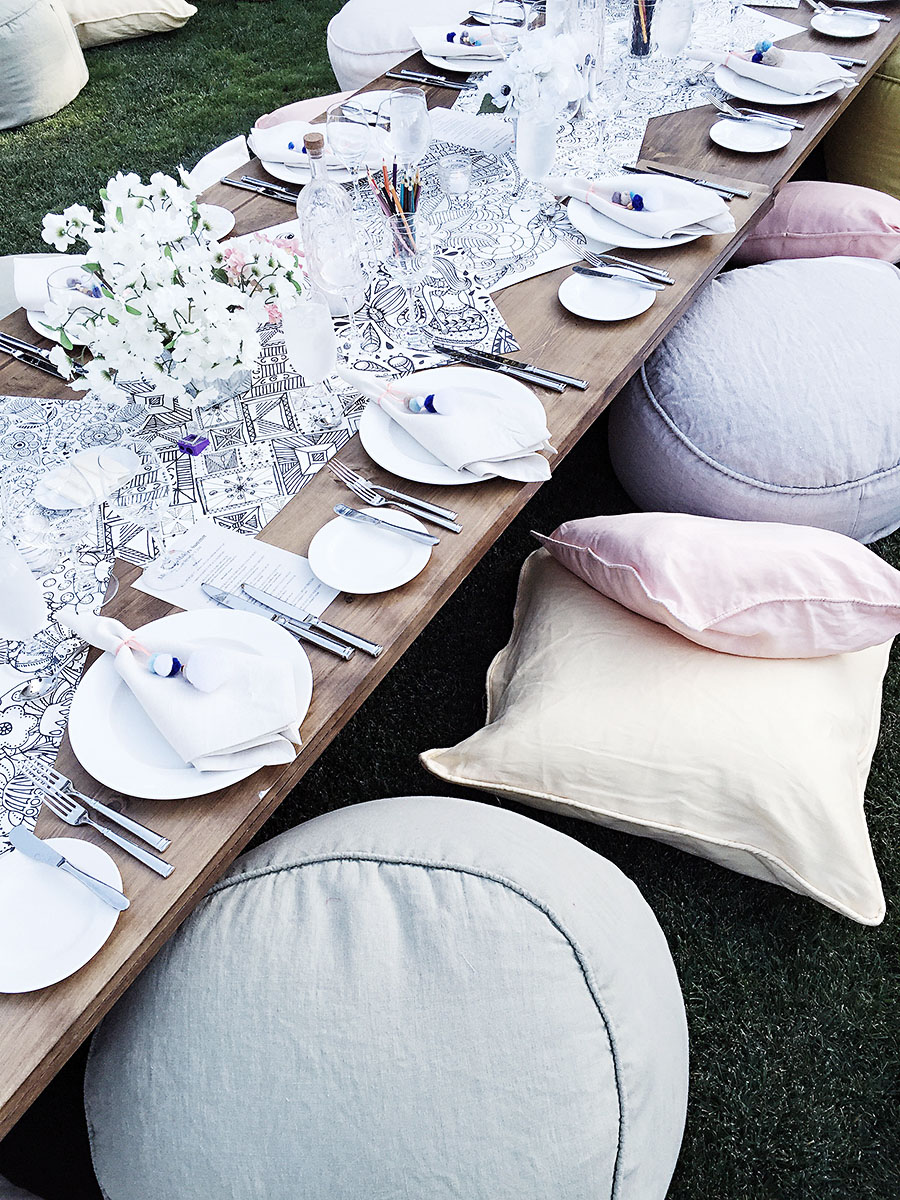 From the dinner on the last night, where the table runner is sheets of coloring pages- clever!  Everyone flipped out about the poufs and pillows.  They were pretty adorable.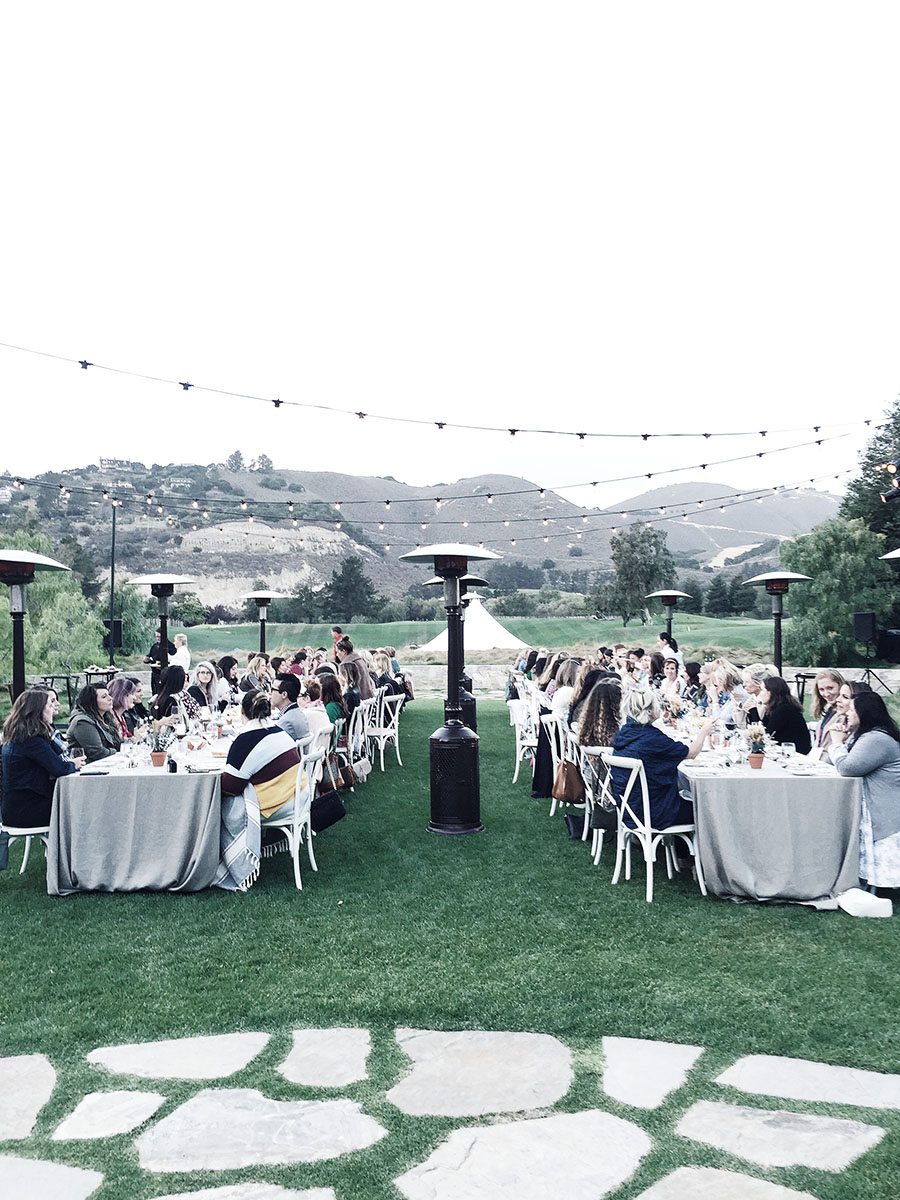 Out of all the crafts we learned, Macrame was my faaaaaaaaaavorite and something I've wanted to learn for SO long.  I'm still working on getting my wall hanging finished.  I think if I sat down and really focused it would take 2 hours, but instead I visit it here and there and drag it out.  Of course I'll share it with you guys when it's done (and maybe the tutorial??)
---
Pottery
Took a session off and now back to doing pottery once a week.  Made my first vase, which was exciting but also unfortunate that I dropped it during trimming and dented it up, oops.  I think it'll still be ok, though.
I. LOVE. pottery.  It's all I want to do always and forever (in addition to macrame).  I daydream about being a ceramicist and having my own studio with a wheel and kiln and just making ceramics all day everyday.  I get lost in the process and appreciate how much it tests my patience.  It's one of the best and most rewarding things I've ever done for myself.
---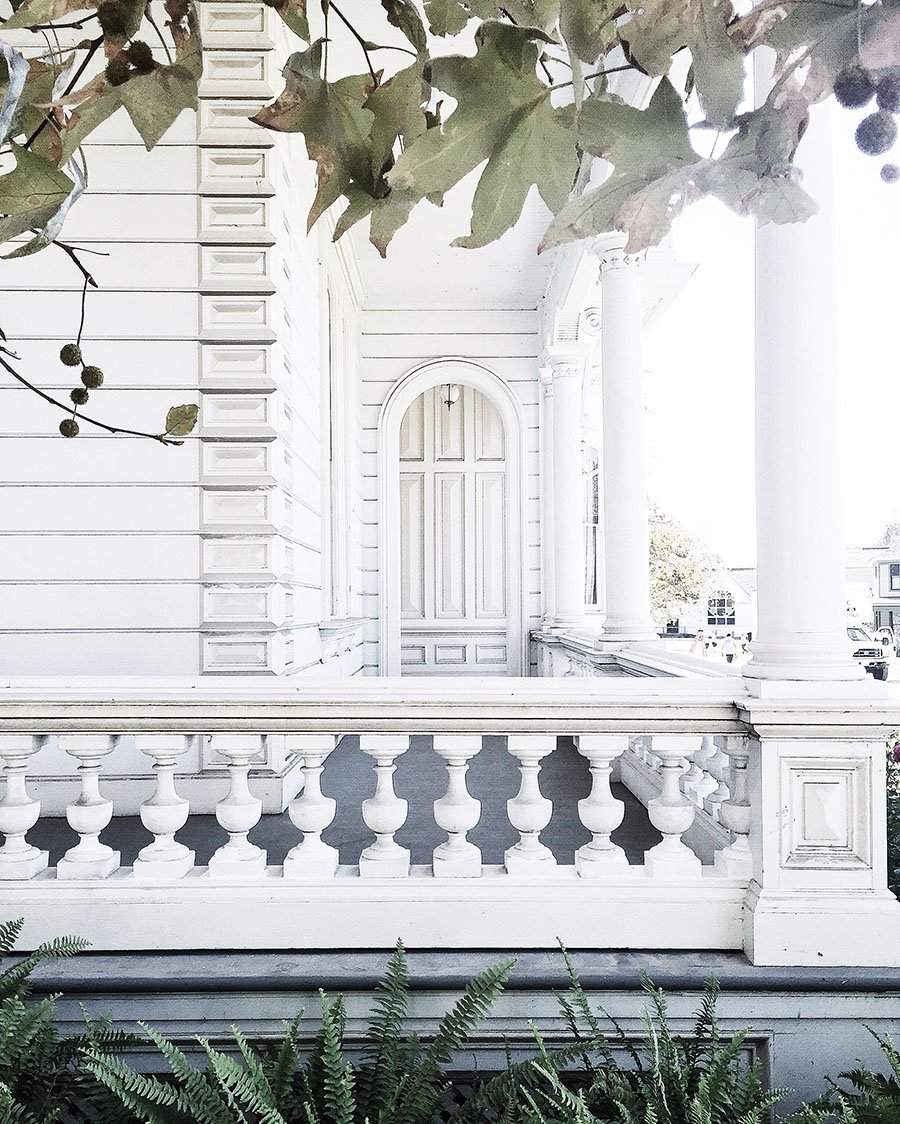 Wedding planning update
It feels like we've done so much but nothing at all at the same time.  Seeing that we haven't made a single decision, it feels like more of the latter, but we did check out some more venues and came reeeeaaally close to booking one, then decided that we'd continue taking our time and researching more places, which felt like relief.  Why is choosing a venue so hard??  Perhaps we're just making it hard.  A lot of options ended up being way more expensive than we were hoping, plus there's a lot more to consider than I had anticipated about what each venue offers and requires since it can vary so much.  I'm going to have to put a spreadsheet together to remember everything, and I'm also still down to elope, ha!  PS.  Anyone have recommendations for affordable venues in So Cal?
---
Monthly Read
I was reading another book, then postponed it to read this one because I was really excited about it.  I've been a long time admirer of Aimee and was so so curious about her new book sharing her Instagram know-how.  I think I expected a detailed step by step manual, but this was more anecdotal and geared much more towards a novice Instagram user.  There were a few good things and concepts I learned and some why didn't I know that moments (just set up the grid function in my iPhone camera, wow) but I'd consider this mostly an easy and inspiring read, and interesting to those who are already interested in Aimee.  Not a must-have in my eyes, but worth checking out for someone just starting out to use Instagram for business.
Other Posts You Might Like