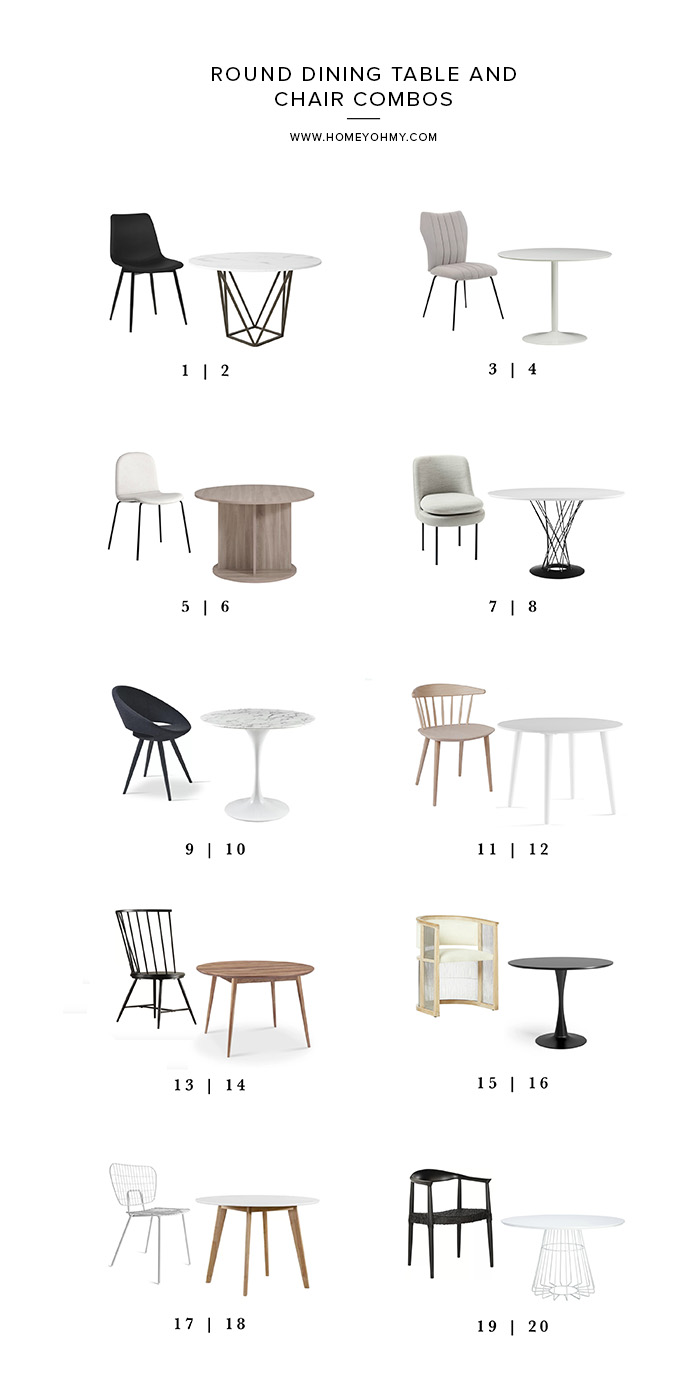 1. Chair | 2. Table | 3. Chair | 4. Table | 5. Chair | 6. Table | 7. Chair | 8. Table | 9. Chair | 10. Table | 11. Chair | 12. Table | 13. Chair | 14. Table | 15. Chair | 16. Table | 17. Chair | 18. Table | 19. Chair | 20. Table
I was reminded to put this roundup together while we were checking out some open houses and some of the kitchens had a small dining area/nook in addition to a formal dining room and I thought that was pretty darn nice.  With this area tending to be on the smaller side, I favor putting in a round table over any other shape.  It's less corners to get pummeled by, easier to squeeze more chairs around in emergencies, and roughly takes up less space because of those missing corners.  In general we could consider these options small space friendly, ranging between 2 and 4 seats comfortably + more if space is generous.
These pairings definitely aren't married!  Actually most of these can be a free-for-all mix and match, yet another reason I love sticking to minimal design, sleek silhouettes, and neutral colors.  Which dining table and chair combo are you liking the most?

Other Posts You Might Like